Joe Moorhead Premiers tune, 'Sunshine Driving' on Grateful Web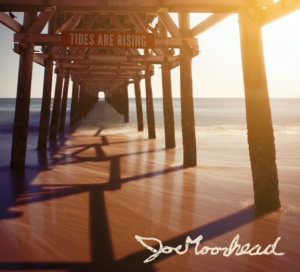 Like a rum soaked breeze off a tropical beach or an all night BBQ on a sandy shore (complete with tequila and bikinis) comes the music of Joe Moorhead.
The surfer rock band's tunes are the soundtrack to your ultimate summer. Like Jack Johnson, Sammy Hagar and the Dave Mathews Band before them, Joe Moorhead creates a laid back groove with insightful lyrics about love and life for a wholly original sound that provides a nice escape from today's tough times.
Born in the most unlikely of places, the gritty urban jungle of Cleveland, Ohio, the band took their laidback attitude and tropical party mentality on the road playing college campuses, music festivals and venues throughout the Americas. Gathering up fans and building momentum along the way like a whipping island breeze about to transform into a tropical storm. An ever growing fan base of loyal fans already know the magic in the music of Joe Moorhead. And so should you. See Joe Moorhead Live.
Check Out Their Breezy First Single:
"Sunshine Driving"
Premieres Exclusively On Grateful Web
Look for their Debut CD: "Tides Are Rising"
Out Early August 2013.
"Life Truly Is A Beach" for Joe Moorhead. Join The Party.