John Brown's Body Tour In Support of Release of Kings And Queens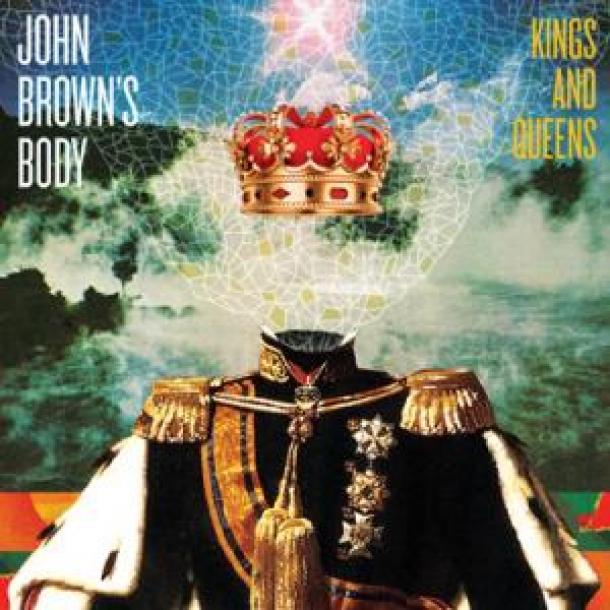 Released to critical acclaim and debuting at #1 on the reggae charts for Billboard, iTunes and Amazon, John Brown's Body is back with Kings And Queens, their first new album in over four years.
Kings And Queens is a synthesis of every aspect of John Brown's Body's storied career. The group's last full-length record, Amplify (#1 on the Billboard reggae chart in 2008), was extremely forward-thinking, steeped in electronic effects. Last Fall's JBB IN DUB EP (#1 on iTunes' Reggae Chart) stripped things down to the bedrock elements of reggae. Kings And Queens utilizes the best aspects of both these records, while bringing back much more of the classic JBB sound into the mix and production.
After kicking off the summer at the Summer Camp Music Festival and Dark Star Jubilee, JBB continues their nationwide tour with their annual two-night run on Cape Cod at the Wellfleet Beachcomber, followed by the Southeast in July with SOJA, The String Cheese Incident's Horning's Hideout Festival in Oregon and tour dates through Washington, Montana, Utah, and Colorado. The band returns to the road in early September in the Midwest and the front range of Colorado where Stick Figure will join for three nights.
Jul 12-13 - The Beachcomber [Wellfleet, MA]
Jul 19 - Finger Lakes Grass Roots Festival [Trumansburg, NY]
Jul 23 - Music Farm w/ SOJA [Charleston, SC]
Jul 24 - Mavericks at The Landing w/ SOJA [Jacksonville, FL]
Jul 25 - Amos' Southend w/ SOJA [Charlotte, NC]
Aug 1 - Horning's Hideout w/ The String Cheese Incident [North Plains, OR]
Aug 2 - Wild Buffalo [Bellingham, WA]
Aug 3 - Tractor Tavern [Seattle, WA]
Aug 7 - Stage 112 [Missoula, MT]
Aug 9 - Pink Garter Theatre [Jackson, WY]
Aug 10 - Uncle Uncanny Summer Sessions [Heber City, UT]
Aug 11 - Sweetwater Grill [Steamboat Springs, CO]
Sep 6 - Bank of America Pavilion w/Rebelution, Collie Buddz, Zion-I [Boston, MA]
Sep 13 - The Werk Out Music and Arts Festival [Thornville, OH]
Sep 14 - The Bottom Lounge [Chicago, IL]
Sep 15 - Majestic Theatre [Madison, WI]
Sep 18 - Aggie Theatre [Fort Collins, CO] *
Sep 19 - Fox Theatre [Boulder, CO] *
Sep 20 - Cervantes' Masteriece Ballroom [Denver, CO] *
Sep 21 - Red Fest w/ The Green [Red River, NM]
* Stick Figure opens