"Time On My Hands" rock from Steely Dan guitarist Jon Herington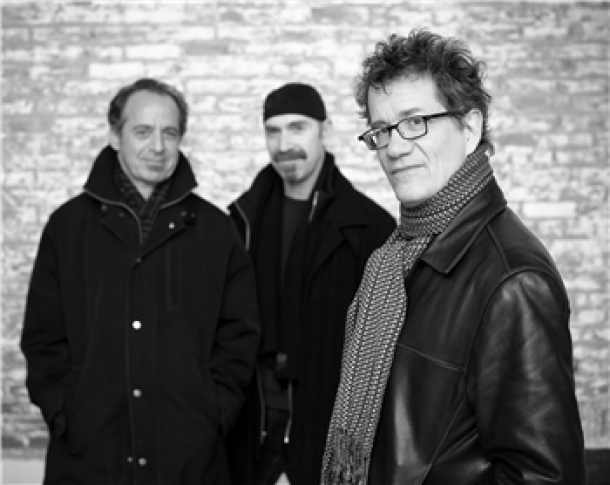 On the new release TIME ON MY HANDS, long-time Steely Dan guitarist JON HERINGTON steps forward to showcase his brilliant soloing chops like never before. The long awaited release by Jon Herington, reflects the bluesy, driving rock that had its gestation in the club scene. The undeniable chemistry of The Jon Herington Band has been built upon a lifetime of collaboration with bandmates Dennis Espantman (bass, vocals) and Frank Pagano (drums, vocals), and is clearly evident in this collection of ten original songs.  The hard hitting, stripped-down trio is given an added dimension with contributions on keyboards by such luminaries as Donald Fagen, Jim Beard (Steely Dan), Danny Louis (Gov't Mule) and Rob Morsberger.  You will hear echoes of Hendrix in "I Hear They Shoot Horses" and flavors of Cream in "Time On My Hands." "I Ain't Got You" pays tribute to Al Green with the rich, whirling tones of a B3 that are perfectly balanced with Jon's tasty guitar solos. There is sly humor in the lyrics, particularly in "eGirl," the tale of a loner with a really good internet connection.  The real treats here are the extended guitar solos, and for the first time on a record of his own Jon has decided to 'stretch,' though never at the expense of the songwriting, which remains focused, thoughtful and fun.  On Time On My Hands, this world class guitar player with chops, taste, and much to say, steps to the front and center.
Since late 1999, Jon has been the guitarist of choice with Steely Dan for both recording and touring. Jon has also toured with Donald Fagen; Boz Scaggs; Bette Midler; the Jim Beard group; The Blue Nile; Phoebe Snow; Madeleine Peyroux; Bobby Caldwell; Catherine Russell; Rob Morsberger; saxophonist Bill Evans; the contemporary jazz superband Chroma; Lucy Kaplansky (of Cry, Cry, Cry); jazz/blues organ great Jack McDuff; and most recently with the Dukes of September, a supergroup with Donald Fagen, Boz Scaggs, and Michael McDonald.