Just Announced: Alameda & Ukulele Loki's Gadabout Orchestra @ Fox Theater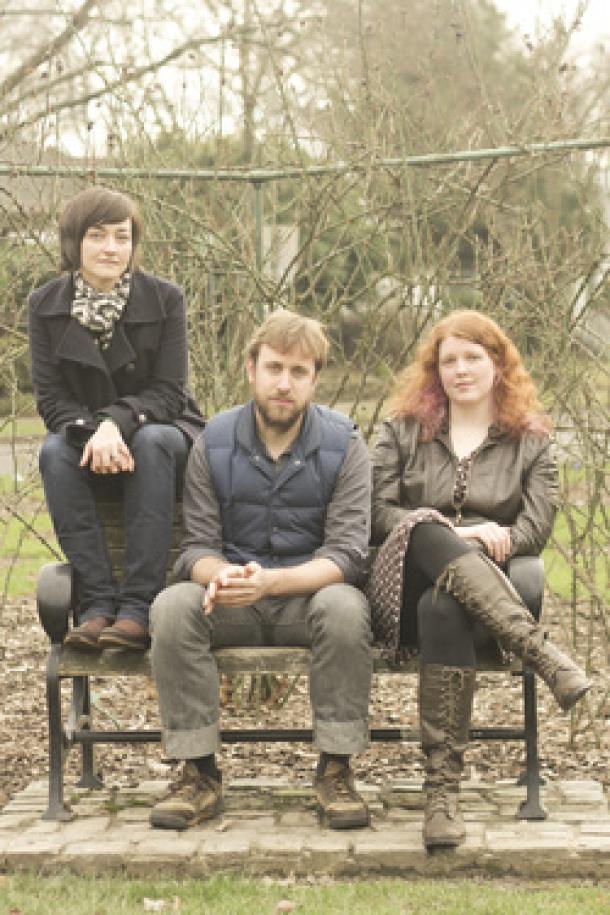 Z2 Entertainment is proud to present Alameda & Ukulele Loki's Gadabout Orchestra with You, Me and Apollo at the Fox Theatre on Thursday, March 15th.  Tickets go on sale Friday, February 10th for $8.00 in advance and $10.00 day of show.
Alameda is the new Portland-based three- piece outfit founded by singer/guitarist Stirling Myles and cellist Jessie Dettwiler, joined by orchestra Clarinetist, Jennifer Woodall. Compared to the baroque pop of Nick Drake and the slow-core dream pop of early Low, ALAMEDA blends orchestral arrangements with modern instrumentation, thus blurring the lines of genres and moods and offering a lush backdrop for Myles' folk-inspired songs. They take a delicate and intentional approach to song writing, taking Myles' original compositions and further arranging them along with a rotating cast of collaborators, including members of Horse Feathers, AgesandAges, Builders and the Butchers, and musicians from various regional symphonies.
Though Alameda is a relatively new band, they have spent the last year cutting their teeth in the music world, having toured and shared the stage with Horse Feathers, Ian Cooke, Nick Jaina, Jen Wood, Quiet Life and Autopilot is for Lovers. In 2010 ALAMEDA released their debut EP Floating Hospital, and in 2011 they will spend much of their time on the road, in support of their debut full-length, Seasons/Spectres, on False Migration Records.
-
Alameda & Ukulele Loki's Gadabout Orchestra
Thursday, March 15th, 2012
Doors:  8:30 pm
Show Time:  9:00 pm