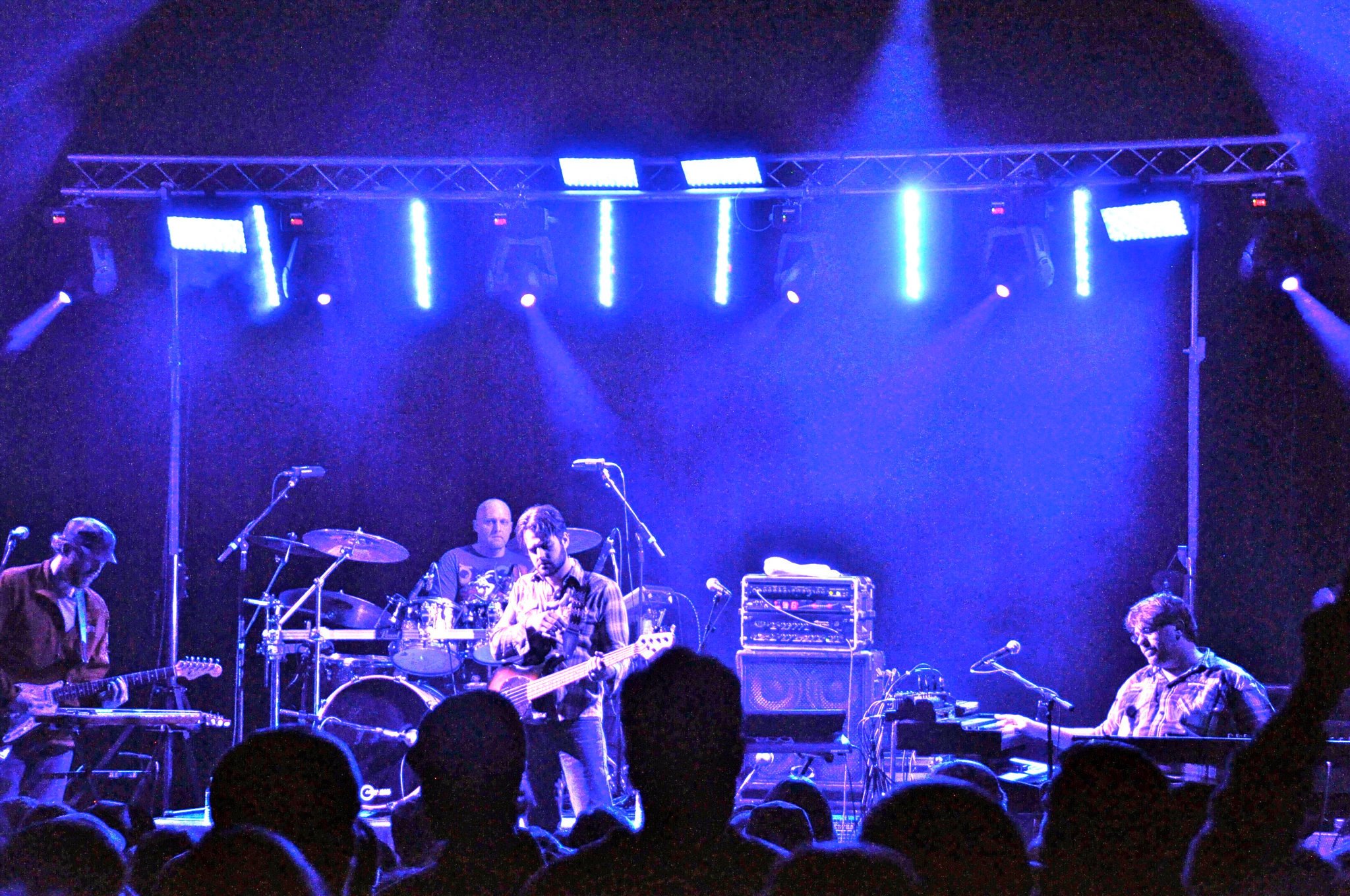 Z2 Entertainment is proud to present Perpetual Groove at the Fox Theatre on Friday, December 7th. Tickets go on sale Friday, August 3rd for $13.00 in advance and $15.00 day of show.
Perpetual Groove have unveiled the dates for their "Fend For Your Life" fall 2012 Tour. Following a busy spring and festival season, the band hits the road with dates throughout the East Coast and Colorado, plus 2-night runs in Charleston, Boston and New York. The Athens based band will celebrate Halloween in Baton Rouge with a "Heroes and Villains" theme event, and will ring in the New Year close to home in Atlanta, GA. Earlier this year, PGroove reunited with original keyboardist Matt McDonald and embarked on a renewed era of live performances. Though constantly evolving, their music always maintains a rock and roll attitude with driving momentum. They approach "Fend For Your Life" with an energized voice, synchronized with a newly designed light show. Perpetual Groove 2.0 is in effect.
Fans of Perpetual Groove (or PGroove, as the fans like to call them) are known to follow the band from state to state, night to night, to experience their euphoric live show that features an ever changing set-list. Perpetual Groove's music has evolved into a genre-bending, highly original sound that touches upon jazz-rock, neo-psychedelia, R&B, trance electronica, progressive rock, and anthemic arena rock. Their large catalog of original music offers something for everyone, but the band is also known for their eclectic range of covers; including everything from Michael Jackson's "Thriller" to Rage Against The Machine's "Bulls On Parade". The addition of an intense, retina burning, intelligent light show creates an atmosphere unlike any other, assuring fans they'll get a highly polished, yet different show each night.
Perpetual Groove continues to tour relentlessly throughout the United States and is a staple in the US festival scene with performances at All Good Music Festival, Gathering of the Vibes, Wakarusa, Bonnaroo, Jam Cruise, High Sierra, Jazz Fest, Riverbend and their own annual gathering, Amberland. Perpetual Groove continues to push the envelope in the music industry, touring behind the first ever 5.1 surround sound system and producing the first album to be completely offset by renewable energy credits.
PERPETUAL GROOVE
Friday, December 7th, 2012
Doors: 8:30 pm | Show: 9:00 pm