Keller Williams | The Copper Dragon | Carbondale, IL | Review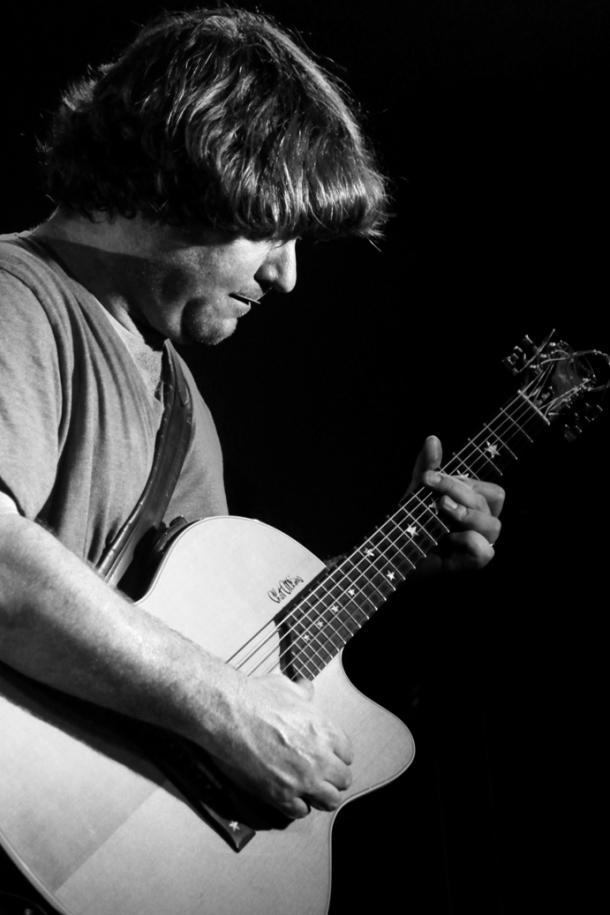 Keller Williams is an artist that is hard to put your finger on.
With a career's worth of music ranging from electronica to children's music and everything in between, it is easy to see that there is more going on in this guitar-vituoso's head than one can expect from an entire band. Williams' stop at The Copper Dragon in Carbondale, Illinois proved to be no exception to this exciting idea.
As hundreds of Southern Illinois University students filed into The Copper Dragon one could feel the energy level steadily mounting. Williams, a roots music celebrity, has gained much notoriety for his consistently ecclectic one-man show and distinct style of guitar playing.  It had been almost eleven years since he had graced Carbondale with his presence.
Emerging from behind the stage already playing, Williams shot into the first set quickly segueing into an energetic Tubular. Cheers rang throughout the venue as he bobbed his head manically to his own playing and an early Kidney in a Cooler, arguably Williams' most popular song, had the crowd singing along and filling in parts for the artist.
Throughout the show Williams was a flurry of activity hopping between several guitars, a drum pad, a bass, and many other odd instruments as if his guitar playing was not interesting enough.  These changes added another levelof excitement to his already energetic show.
The set was peppered with well-chosen covers as well, citing his extensive knowledge of music from the past and present. A "Franklin's Tower" got even the doubters and drunks singing along, paying homage to the late Jerry Garcia. Other memorable covers included the Allman Brother's "Midnight Rider," G. Love's "Back of the Bus," and Foster the People's "Pumped up Kicks".
Fans of the musician were also treated to stellar versions of set staples such as "Freaker by the Speaker", "Bounty Hunter", and "Gate Crashers Suck." These ensured that old fans were satisfied as well as those who were simply looking for something to do on a Saturday night in Carbondale.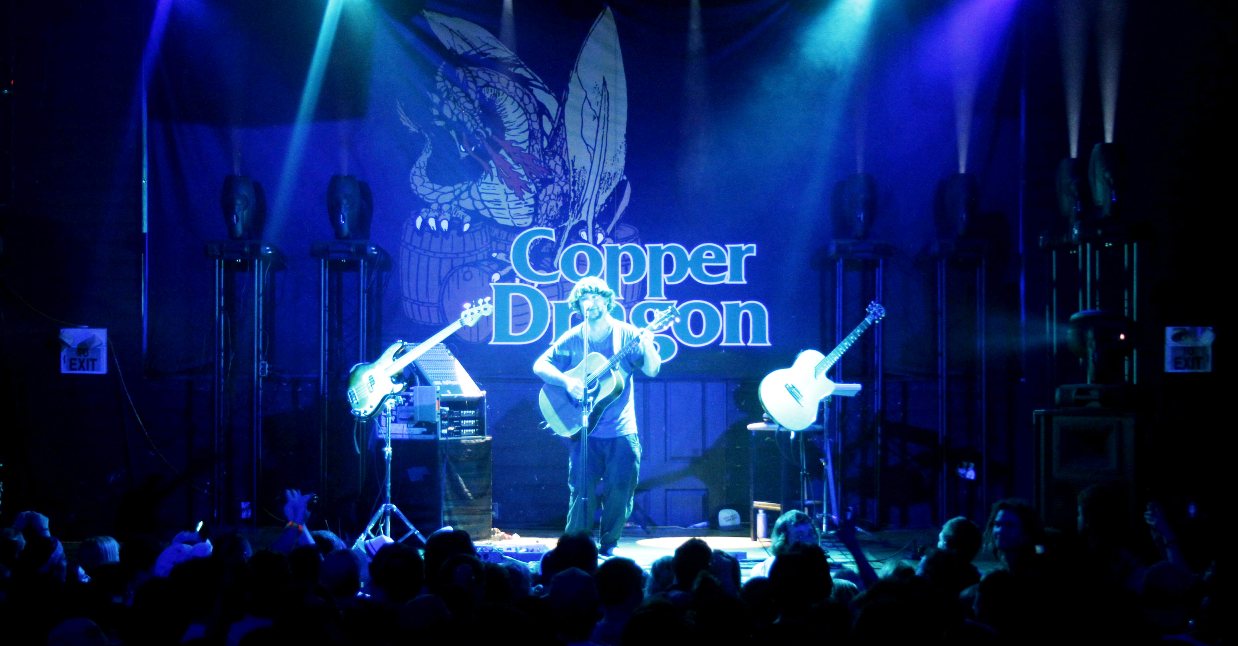 As the show came to a close the sweaty crowed exited the venue stepping a bit lighter while many convened behind The Copper Dragon to converse, play drums and drink peacefully making Keller's stop in Carbondale a great success.