Keller Williams Picks the Winner for Keller On Your Couch
Submitted by madison on Wed, 09/15/2010 - 03:00
When Keller Williams announced the release of his first-ever all-covers collection, Thief, last spring. He also launched the much talked about "Keller and The Keels On Your Couch" contest. In the contest, anyone who ordered Thief via www.kellerwilliams.net was entered to win a chance for a 90 minute private acoustic performance by Keller and The Keels in the winner's living room for them and up to 49 of their friends.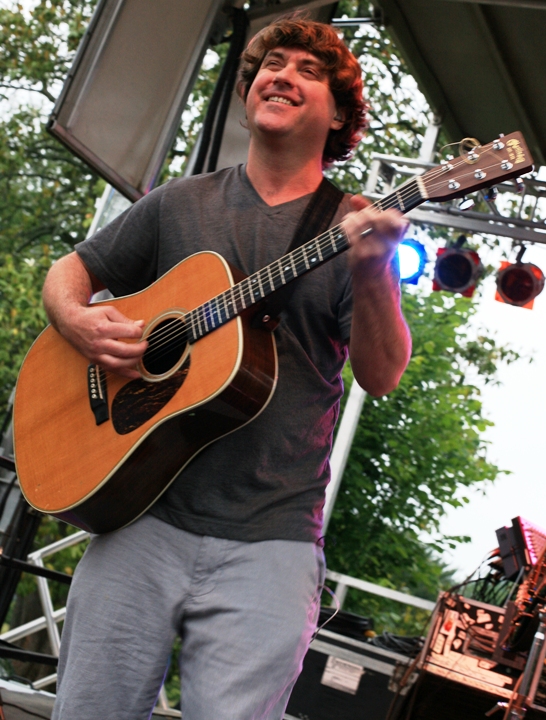 Now, five months and many entries later, Keller releases the name of the lucky winner of the "Keller and The Keels On Your Couch" contest. Watch the video of Keller himself picking and announcing the winner.
Recorded with the Keels—husband and wife duo Larry and Jenny Keel—Thief (May 25, 2010 SCI Fidelity Records) includes songs originally written and recorded by as wildly diverse an assemblage as anyone's ever likely to dream up. Thief offers up Keller-versions of songs by an [almost] unthinkable collection of artists from: Amy Winehouse ("Rehab") to the Grateful Dead ("Mountains of the Moon"), the Butthole Surfers ("Pepper") to Kris Kristofferson ("Don't Cuss That Fiddle," which opens the album, and "The Year 2003 Minus 25," which closes the album). The set is filled out with tunes by Ryan Adams, the Presidents of the United States of America, the Raconteurs, Patterson Hood, Danny Barnes, Cracker, the Yonder Mountain String Band and Marcy Playground. All over the place, indeed, but that's the way Williams likes it. And in his hands it all makes sense—like everything he's ever touched, whether from his own pen or someone else's, it all becomes Keller Williams' music.
Look for Keller on tour now. www.kellerwilliams.net