Kyle Hollingsworth Hosts Meet & Greet and Taps New Brew
Submitted by madison on Wed, 03/09/2011 - 04:19
Kyle Hollingsworth, keyboardist of The String Cheese Incident, is excited to announce a special "sneak preview" tapping of his first officially mass-produced beer, Hoopla - Festival Pale Ale. Hoopla is a collaboration between Boulder Beer and Kyle and will be available nationally in 22-ounce bomber bottles and on draft beginning in May 2011. To celebrate, Kyle will host a meet & greet and "sneak preview" tapping at 1STBANK Center at 6:30pm on Thursday, March 10, opening night of The String Cheese Incident's three-night Winter Carnival run. The meet & greet and extremely limited tapping will take place directly inside the North Entrance of 1STBANK Center just off to the right hand side. For exclusive updates all week and to stay tuned for more information on Hoopla this Spring, follow Kyle on Twitter at @KyleOnKeys.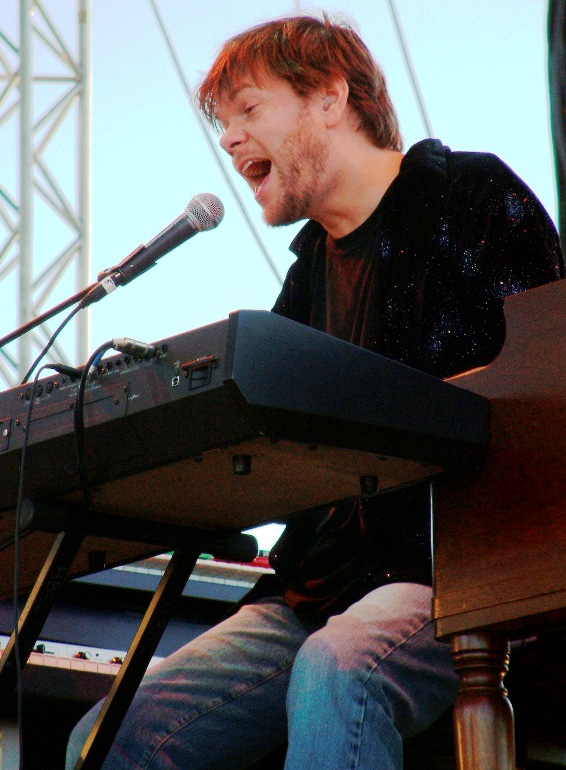 Following The String Cheese Incident's Winter Carnival shows, Kyle travels to the Northwest for three shows with Kyle Hollingsworth Band in April. KHB will be joined by Acorn Project in Bellingham and Portland, and Giant Panda Guerilla Dub Squad will join in Seattle.
Tickets for all shows are currently on sale at www.kylehollingsworth.com and all venue outlets.
Kyle Hollingsworth Band
April 7 Wild Buffalo Bellingham, WA –with Acorn Project
April 8 Nectar Lounge Seattle, WA –with Giant Panda Guerrilla Dub Squad
April 9 Bossanova Ballroom Portland, OR –with Acorn Project and Jesta
In anticipation of The String Cheese Incident's Winter Carnival, Kyle provides a look into his day with the band in the following video:


30 years ago, Kyle Hollingsworth set out on a career in music. Since then, with a wealth of desire and incredible ability, Hollingsworth has established himself as a formidable and versatile music talent. Today, as a member of acclaimed jam masters The String Cheese Incident, Hollingsworth is revered by both peers and fans for his ability to write and perform in a mosaic of styles, from rock to classical, ragtime to bebop. Playing in SCI has allowed him unrestricted access to the world of music, and has bestowed on him the kind of fearlessness a composer needs to flirt with such disparate genres. Those who've seen SCI know the band can move from funk to bluegrass on a chord change. "In the jam world, where there are no set ways of doing things, we're not afraid to move in and out of genres," he says, "and because of that I've learned to be creative, not only on stage but in the studio. I can get on board with something pretty quickly. You have to."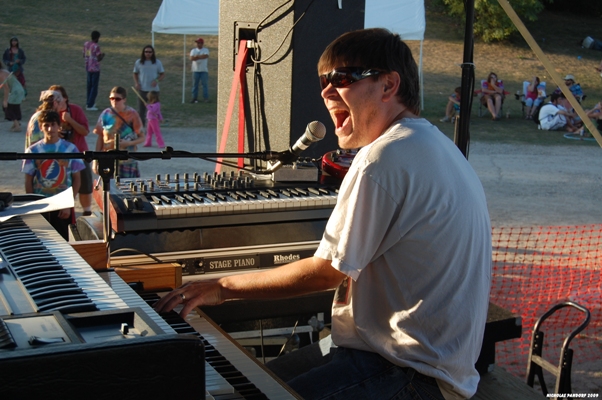 Hollingsworth's 2009 release, titled Then There's Now, finds the musician coming in to his own. With solid song material and a slamming new band, Kyle is making his mark in the new, always-evolving music scene. Then There's Now delivers a blend of vocal and instrumental tunes and seamlessly displays his growth as a musician and as a songwriter.