Leftover Salmon | Fall Tour Announced & 'After The Catch'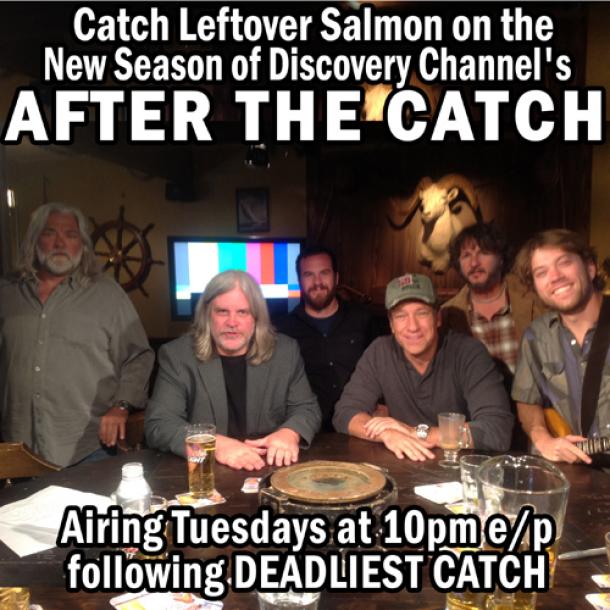 Leftover Salmon has announced dates for their 2012 Fall Tour, which sees several familiar stops, some of which the band has not visited in over a decade. The tour rolls through the Northeast, Southeast & Midwest with festival stops at The Festy Experience & Yonder Mountain String Band's Harvest Music Festival at Mulberry Mountain.
LOS Fan Club Ticketing goes on sale at 10am (EST) on Thursday June 14th. HERE
Also, this coming Tuesday, June 19 at 10pm ET/PT, Discovery Channel will premiere the first of six new episodes of After The Catch featuring performances from Leftover Salmon as the house band.
After The Catch is the post-show special that airs immediately after the Emmy-award winning reality series The Deadliest Catch. This season was filmed in the pioneering slam-grass band's home state of Colorado. During each episode, Leftover Salmon will perform a collection songs live while the cast takes a look back at the highs and lows of the season's catch.
Leftover Salmon Fall Tour Dates:
10/03 - Bethlehem, PA - MusikFest Cafe'
10/04 - Boston, MA - Paradise Rock Club
10/05 - New York, NY - Bowery Ballroom
10/06 - Washington, DC - 9:30 Club
10/07 - Nelson County, VA - The Festy Experience
10/09 - Athens, GA - Georgia Theatre
10/10 - Asheville, NC - The Orange Peel
10/11 - Birmingham, AL - Workplay
10/12-13 - Ozark, AR - Harvest Music Festival
10/16 - Covington, KY - Madison Theater
10/17 - Columbus, OH - Newport Music Hall
10/18 - Urbana, IL - The Canopy Club
10/19 - Ames, IA - DG's Tap House
10/20 - Minneapolis, MN - First Avenue
10/21 - Lincoln, NE - Bourbon Theatre