Matthew Genovese | Chasing the Sun | New Music Review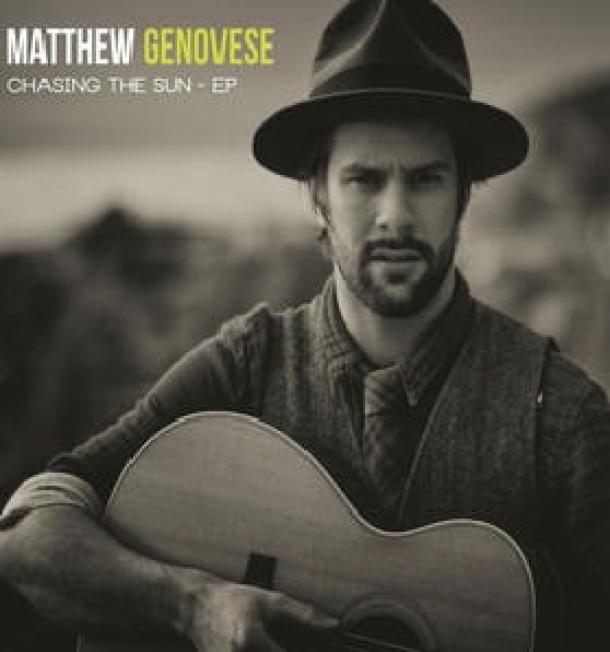 There was a time when the singer/songwriter troubadour type of music seemed to be a dying breed. Then, somehow over the last couple decades it seems like there has been a resurgence of interest in just great songs, delivered with passion. That's what this set really is. Sure, it has some range of musical style, but overall this is most like the great singer/songwriters of the 1970s, but with a modern sensibility.
The opener "If I Can't Have You" has sort of a split personality. In some ways it feels like a folk rock, roots rock tune. At the same time, though, it has a real modern pop rock feeling to it. It's got a catchy hook and is quite an accessible number. It's a great way to start things in style.
Although "Strange Paradise" more fully embraces the folk music side of things, it's still got some pop rock elements in the mix.  "Time's Tickin' Away" represents a huge change. It has a big, horn laden arrangement and a real soulful vibe. It's an energized powerhouse that's a lot of fun.
Banjo brings even more folk sound to "Nothing That I Do." It's energetic, though, combining folk, bluegrass and other Americana sounds into a satisfying mélange. "Time Won't Heal Me" is laid bare. It's mellow and vulnerable. The music and vocals seem to convey the hurt and fragility of the lyrics.
When the songs are this good, it really doesn't require a lot of flashy musicianship or gimmicks. This is just great heartfelt music. It seems like that kind of thing would never go out of style, but at least it's back in fashion now. Matthew Genovese joins a long line of singer/songwriters creating solid music. You can't beat that.