Mimi Fishman Auction Live, Includes Phish, SCI, Umphrey's McGee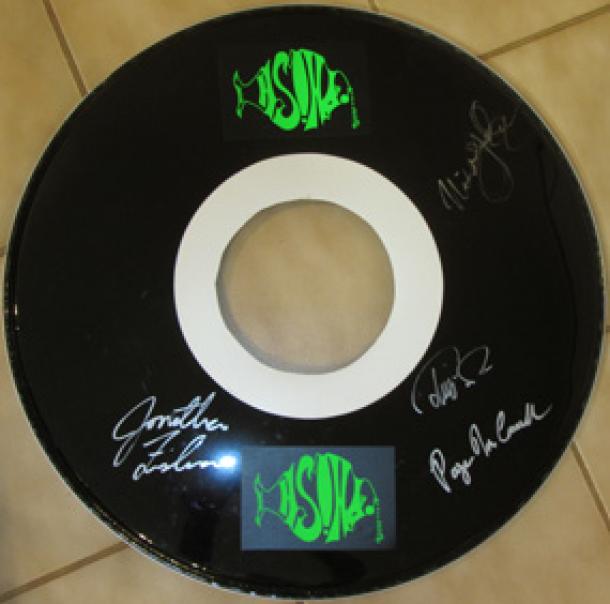 The Mimi Fishman Foundation has launched a new on-line charity auction that features several New Years Eve ticket/poster packages as well as Phish memorabilia featuring a very rare kick drum head that was used by Phish in the 90's and has been signed by the band.  The auction also includes a large number of Phish 2012 Summer Tour posters signed by the band and a very unique memorabilia package from the 2011 New Years run.  Umphrey's McGee and the String Cheese Incident have kindly contributed New Years Eve ticket/poster packages as well.
The on-line auction is currently live with the bidding coming to close November 14.
The lucky winner will receive the Phish Kick Drum Head signed by all members of Phish. Truly a collectors item.
This is what Jon Fishman says about the head. This head was on the Eames 20" kick drum for a long time, but by the time it was put on the Eames kit it was retired from the stage. The head was then incorporated into my rehearsal kit. From 1990-1993 or so on stage I used a front head with a white trimmed hole in the middle and small Phish logos side by side above the hole. After that got a crack in it. I believe we mocked up this one (on the auction) with a neater tape job and the stickers on top and bottom, but we decided to stick with the side by side sticker look. This head remained on the practice kit as a backup kick drum in case the one on stage needed to be replaced quickly.