Nicki Bluhm and the Gramblers | The Regency | San Fran | Review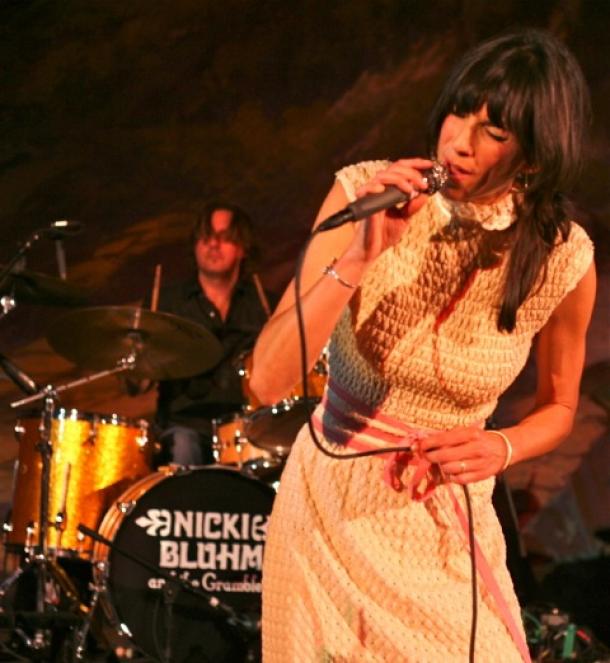 Nicki Bluhm and the Gramblers' self-titled sophomore album doesn't drop until next week, but if the crowd at her sold out album release show on Tuesday night is any indication, Nicki Bluhm and the Gramblers is already a smash. The San Francisco-based band took the stage at the Lodge at the Regency to hearty cheers that began when guitarist Tim Bluhm (husband to Nicki and co-founder of The Mother Hips) stepped out to fine-tune his guitar. Once the music started, it was hard to tell who was more excited to be there—the audience or the artists.
Appropriate to the occasion, Bluhm and the Gramblers played through the entire new album, a breezy, soul-country effort with influential hints that ranged from Sheryl Crow to Fleetwood Mac. The show kicked off with a euphonious rendition of the lead track (and judging by the cheers and the groovin' dude next to me, fan favorite) "Little Too Late." Nicki Bluhm's sultry, velvety vocals took center stage throughout the night, perfectly complementing the plush elegance of the Lodge. (This magical room, located two floors above the heavily-played Regency, might be one of San Francisco's best-kept secrets.) Bluhm had no qualms about stepping aside, however, and letting her Gramblers shine when the time came.
After a skintight, warmly received performance of Nicki Bluhm and the Gramblers, the group dusted off a few older tunes and a cover of a song by local favorites The Easy Leaves. No sign of their Hall and Oates cover "I Can't Go For That," which went viral last year after they posted footage of a stellar van performance on YouTube, but no one seemed to mind. They powered through every song they played to a delighted crowd who was happy to dance their Tuesday night away.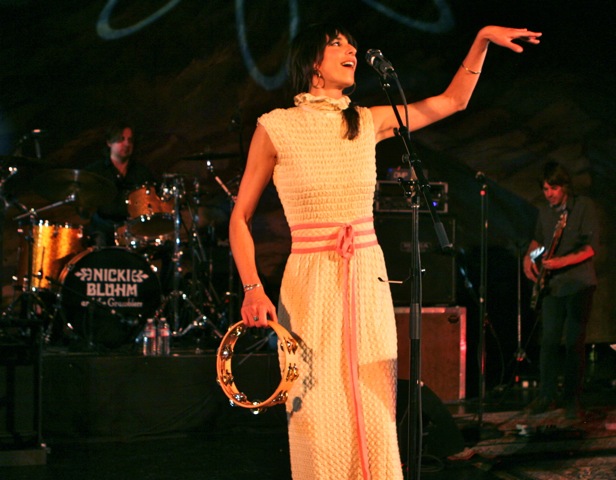 In an industry seemingly saturated with suspenders and banjos these days, Nicki Bluhm and the Gramblers have found an honest, unmasked middle ground with just the right amount of twang. Tuesday's show was the first of a few lined up over the coming months (including a stop at San Francisco's free Hardly Strictly Bluegrass Festival in October). If you haven't heard Nicki Bluhm and the Gramblers yet, give their new album a listen. It won't take long for their sweet sounds to work their way into your heart.