Nu-Blu CD "Ten" Available Today!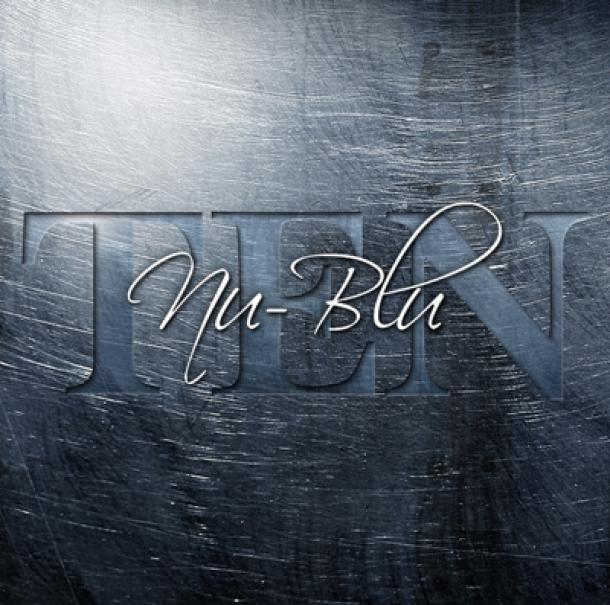 Rural Rhythm Records is proud to announce the CD release of "Ten" by Nu-Blu. The physical CD is available today wherever Bluegrass CD's are sold and the digital album is also available on iTunes, Amazon, Google Play and other digital stores.  The album is also available now for radio programmers and DJ's on AirPlay Direct.
Last week Nu-Blu celebrated their CD release with a CD Release Party at the Silver Dollar Saloon in downtown Nashville.  Nu-Blu banjo player Levi Austin deserves a special "tough man" award for the evening, after having an accident earlier in the day that resulted in multiple stitches in his left hand. He played on during Nu-Blu's powerful one hour set, proving once again that the show must go on.
"What a whirlwind week it was in Nashville! Monday thru Wednesday was filled with meetings at Rural Rhythm, media and radio interviews, video shoots, and the awesome CD release party on Broadway. Thursday and Friday we were at the Summer NAMM show. Meetings with our partner's QSC, SAGA, and DAddario strings went well, and we even ended up with a few new sponsors that will we announce soon!   Peterson Tuners hosted a day long meet and greet at their booth on Friday. It was a huge opportunity to make so many new fans in a setting that was outside of the bluegrass community.  We hope that Nu-Blu and "TEN" help to bring others to the music we love! ", commented Daniel Routh.
Nu-Blu was founded ten years ago by husband and wife team, Carolyn and Daniel Routh.  They are joined by long time band members Levi Austin and Austin Koerner to comprise one of today's most popular bluegrass groups.  Through the years, and after numerous charted bluegrass and gospel albums, Nu-Blu has developed a solid fan base utilizing the strong lead vocal talents of Carolyn, Daniel and Levi along with their diverse selection of material including original songs, traditional favorites and songs from other genres of music.
Now with five albums to their credit, Nu-Blu has developed a unique sound which combines their love for bluegrass music and respect for its traditional roots, along with an edgy feel that gives their music a fresh energy and spirit.
Appropriately titled, "Ten" contains 10 new songs performed in their unique and distinctive style with award winning special guest musicians Ron Stewart and Jim Van Cleve.  Track one titled "That Road" is the first single from the album and features the strong vocals of Carolyn Routh.  Radio programmers and DJ's have been enjoying the depth of songs on the album including  Dennis Jones from WNCW who featured 8 tracks from the album over the weekend.  "Nu-Blu celebrates 10 years in fine form. "Ten" is a wonderful blend of the tradition with their own contemporary spin. Strong songwriting, tight vocal harmonies and fantastic instrumental work from Carolyn and Daniel Routh, Levi Austin and Austin Koerner show why North Carolina IS Bluegrass country and produces some of today's best musicians and bands. Congratulations on "Ten" and here's to ten more." - Dennis Jones, WNCW
TRACK LISTING
1.    That Road
2.    Without A Kiss
3.    Caught In The Middle
4.    Eddie's Garage
5.    Train's I Didn't Take
6.    The Seed
7.    It's A Good Day To Be With You
8.    All Americans
9.    Giant Squid
10. Shadows Of The Night