Perpetual Groove has been a staple of the Jamband scene for almost 15 years now. Their studio recordings have been received with success, but it is really their live shows and dedicated fans that have kept P-Groove on top of the scene and riding that momentum into their sophomore decade. Based out of Athens Georgia, P-Groove has achieved international success and are staples of the festival world. They have performed at Bonnaroo, Wakarusa, JamCruise, Jazz Fest, and more. I had the pleasure of watching them play aboard JamCruise 10 this year and the group became fast favorites among new listeners. They have been on the boat many times and have acquired a very loyal fan-base over the years.
The whole night, hosted by The Grateful Web, was successful and fun. Music lovers of Boulder braved the cold and packed the Fox Theater, clad in colorful outfits and ready to party all night. The Werks, based out of Ohio, warmed up the crowd with an eclectic set of dark funk, jazz, trance, and ethnic grooves. There were so many people jamming out to the Werks' set that they could have easily been mistaken for a headliner. The accolades were well-deserved and I had a couple of their tunes stuck in my head the next morning. They would be a welcome addition to many festival lineups and I wouldn't be surprised to see their name showing up more and more.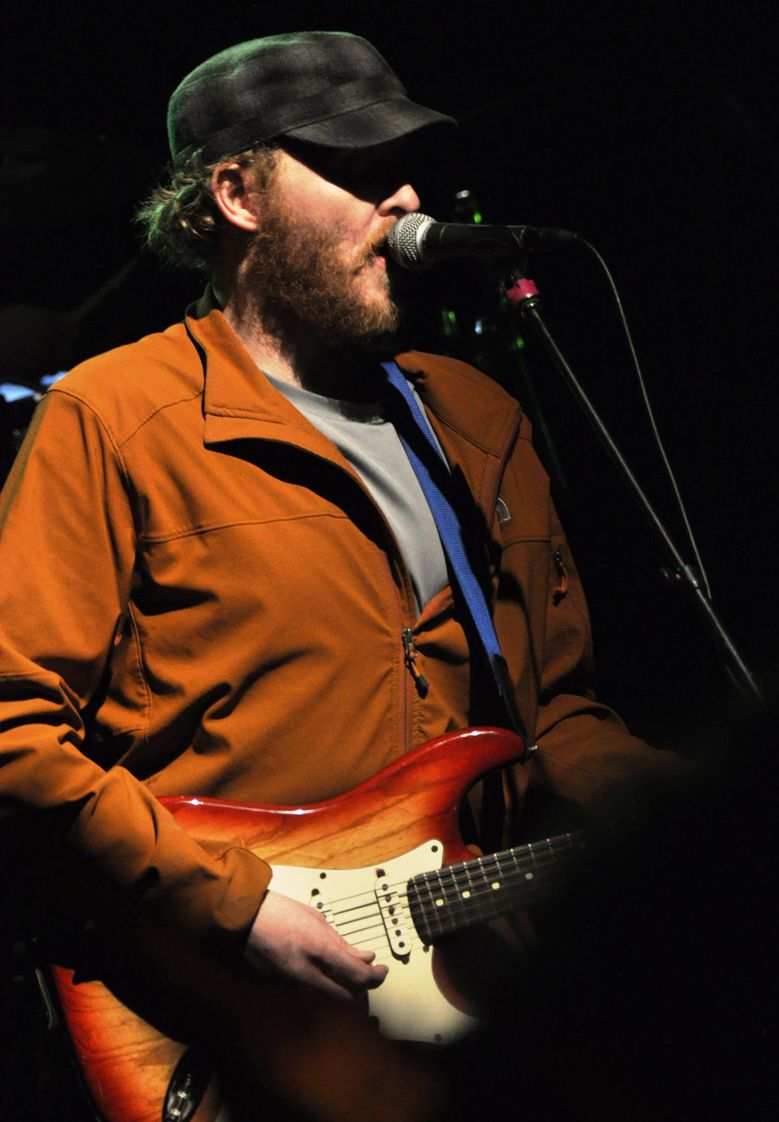 Perpetual Groove took the stage and started off with an entrancing instrumental riff, heavy with long synth runs and electric guitar. Throughout their almost 3-hour long set, we were treated to a cornucopia of sounds and rhythms. From the slow and meaningful to jazzy, techno-inspired dance beats, the high-energy of the band and crowd could have continued well into the early morning. P-Groove seems to stand apart from other bands in their genre by incorporating elements of hard rock and metal into their shows. It shouldn't work but, somehow, it does. Just when you think you have their style figured out, they switch it up. Going to a P-Groove show is a little like being on the "It's A Small World" ride at Disney World. A constant and perpetual wave of sound carries the audience through 10 different worlds and, by the end, it is difficult to tell the difference between reality and fantasy. Although their lyrics are heartfelt and thoughtful, its their unique sound and lighting display that keeps fans excited and dancing for hours. P-Groove fans immerse themselves into the whole ambiance of the show and are not easily broken from their trance at the end of the night.
Lead guitarist and vocalist, Brock Bulter, hypnotized the crowd with his enigmatic guitar melodies and harmonious vocals, while Adam Perry (Bass) and Matt McDonald (Keyboard) provided a a fantastical accompaniment that pierced through room with each song. The glue holding it all together was Albert Suttle, on Drums. Each member shines in his own way, and all play equal parts in keeping the sound of the band intact and original. Even though different members of the group have come and gone over the years, their original style has persevered through all of the years of musical expansion. Music lovers really appreciate a band that can mesh together the expected with the unexpected, and P-Groove seems to achieve this blend at all of their shows.

Both The Werks and P-Groove are also able to strike an emotional resonance with the crowd, without sounding cheesy or cliche. They are, in many ways, an acceptable alternative to the the singer/songwriter format and always seem to find the right balance between serious and fun. One could get swept away in a melodic wave one moment and suddenly be dancing the night away with all of their new friends the next. It's not a show for everyone, which is why P-Groove fans are so devout. Their songs are long and diverge down many different paths, which can be a welcome relief from the typical song-writing style we have grown accustomed to hearing. So often, we go to shows and get so caught up in the instrumental and social aspects that we overlook vocals and lyrics. While P-Groove shows are highly performance driven, I would recommend checking out some of their CD's, like "Heal" (2009), to really get a feel for the musicality and lyrical side of the group.