Rebel Alliance Line-up at Yarmony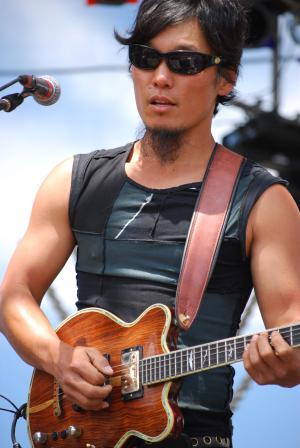 Conscious Alliance is proud to announce a very special late night Rebel Alliance Jam on Saturday, August 16th. This Saturday is a full moon at YarmonyGrass, and a memorable highlight of the weekend's festivities will certainly be The Rebel Alliance Jam in the Revival Tent. The Rebel Alliance will be lead by String Cheese Incident multi-instrumentalist Michael Kang, and includes Michael Travis on drums, Jason Hann on percussion, Tye North on bass, Scott Law on guitar, Tim Carbone on fiddle and Steve Vidaic on keyboards. We are also extremely excited to announce that the Rebel Alliance will be joined by some VERY SPECIAL GUESTS.
EOTO with Michael Kang will kick-off the Revival Tent on Saturday night.