Remember Aurora: A Movement To Help, Heal And Remember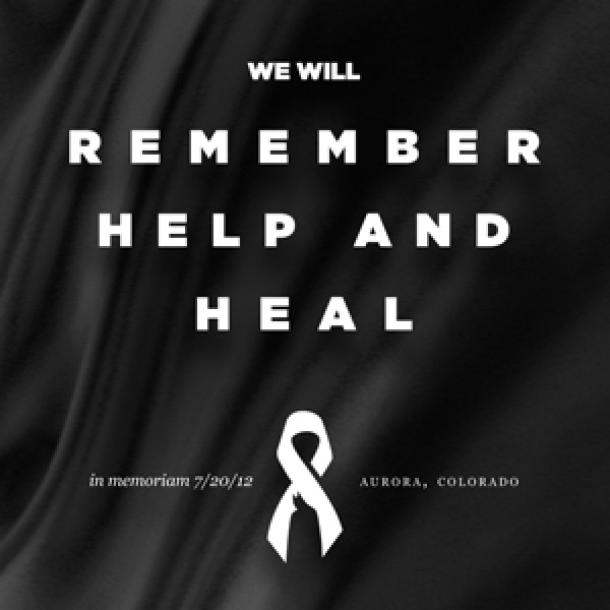 Nearly one month after the devastation of the Aurora shootings, a community struggles to adjust and heal. In an effort to raise funds for the surviving members of the Aurora shooting, various members of the comics community have joined forces to develop Remember Aurora, a weekend-long series of fundraising benefits and events developed to help foster awareness for the surviving victims as well as to help restore peace to the local community that has been deeply affected by the tragedy.
 
Remember Aurora Weekend
August 24th-27th, 2012
All Proceeds raised will benefit the Aurora Victim Relief Fund.
Remember Aurora will feature a number of community-wide fundraising events taking place throughout the cities of Aurora and Denver. Supporters can show their support in various ways, from participation in original comic art silent auctions, autograph signings, mixers with local and national comic industry celebrities, purchasing Remember Aurora white ribbon merchandise or even by getting a tattoo at a designated Aurora tattoo parlor over the weekend.
"Remember Aurora seeks to unite the world under one banner and for one cause  - whether you're donating funds, purchasing merchandise, or hosting your own Remember Aurora event in another city, state or country."-Frank Romero, Denver Comic Con
In a collaborative effort of the comic book community, Denver Comic Con, All C's Collectibles, Endless Ink Tattoo, Mother Mind Studios, and Mark Rantal Creatives, Remember Aurora will serve as a space for community members to meet, discuss and share stories as well as serve as a catalyst to help raise substantial funding for victim's families and surviving members of the community whose hospital bills are already beyond reach.
"...it should be about remembering those individuals.
It should be about remembering those victims...
I'm going to read twelve names and
after I read each name I'd like you to say, together,
WE WILL REMEMBER."
JOHN HICKENLOOPER JULY 22, 2012
Remember Aurora Weekend Events:
 
1. Rise! An Aurora Theatre Shooting Benefit
FEATURING LITTLE FYODOR & BABUSHKA, MR. PACMAN, BARSTOOL MESSIAH, THE LIMBS, AND GLASS HOMES, COSPLAY COSTUME CONTEST, PHOTOBOOTH & ART EXHIBITION!
Friday, August 24th, 2012
Three Kings Tavern, 60 S. Broadway, Denver Co
Age 21 and above  8pm  $8 @ door  $10 Online
2. Aurora Rise: Benefit Event
August 25th and 26th, 2012
All C's Collectibles, 1250 South Abilene, Aurora Co
In Store signing featuring: Mike Mignola (Hellboy), Steve Niles (30 Days of Night) , Matt Fraction (Casanova, Uncanny X-men), Moritat (All Star Western) and more.
 
3. Aurora Rise: Cocktail and Silent Auction
August 25th, 2012
Embassy Suites, 4444 North Havana Street, Denver
Free event, Silent Auction featuring art from the comic book industries greatest legends. 
All Ages, 6:30 pm
 
4. Endless Ink Tattoo: Remember Aurora 48 hour NON STOP Tattoo marathon
August 25th & 26th, 2012  midnight to midnight
7507 East 36th Avenue  Denver, CO
18+, Free