Ruby Jane Just Released 'Celebrity (Empire of Emptiness)'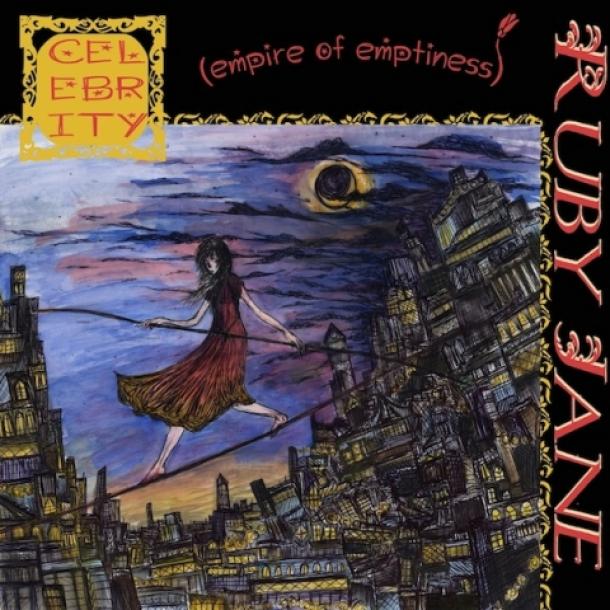 For most 17-year-olds, graduating high school is a big enough event. But for singer-songwriter Ruby Jane, it's just one of two reasons to celebrate in June. The other is CELEBRITY (EMPIRE OF EMPTINESS), her debut album, arriving Tuesday, June 19, on her own Vinyl Records label. To mark that event, she's making a 5 p.m. in-store appearance at Waterloo Records in Austin, to be followed by a tour that will take her to Fort Worth, Los Angeles, Chicago, New York and Finland. (But she'll have to spend Aug. 2, 2012, at home; Austin Mayor Lee Leffingwell has designated that Thursday as Ruby Jane Day.)
Ruby Jane Smith has been a fiddling phenomenon since childhood; she was 10 when she played the Grand Ole Opry and 13 when she started touring with Willie Nelson, Asleep at the Wheel and Lyle Lovett. But this collection of folk-pop originals (and one notable cover: Wilco's "I Am Trying to Break Your Heart") emphasizes her blossoming guitar and songwriting skills, as well as her ethereal vocals. As she told CultureMap Austin's Meredith Rainey, "It's really a turning point for me and my music. It is very much about … awakening and growing and developing. That's really the main theme of the album."
A seasoned stage veteran, Ruby Jane has already performed with her own band at Lollapalooza and the Austin City Limits Festival, showcased repeatedly at South By Southwest and racked up other accolades like most high-school kids rack up soccer or chess club scores. As for high school, which she attended online, she earned salutatorian status as the second-highest ranking student in her class.
But clearly, the stage is her natural habitat. That's no surprise, considering she picked up a fiddle at age 2. She's also gaining studio production skills; Ruby Jane co-produced CELEBRITY with Bradley Hartman.
"The songs I'm writing now are my future," Ruby Jane says. Though some of them examine the downside of celebrity — one song, "XXVII," was written in the wake of Amy Winehouse's untimely death — this remarkably grounded 17-year-old has a strong awareness of how to avoid its pitfalls, and of what she wants from her future. As she told CultureMap, "It's important for me to remember what music is really about. It's not just to make you popular or famous. Music in itself is just such a beautiful, emotional, powerful thing. I try to remember that when I write and create, and not think about writing a song that people will like, but writing a song that's really beautiful as music."