On Sale Friday: THE WAILERS at Fox Theatre | 1.06.12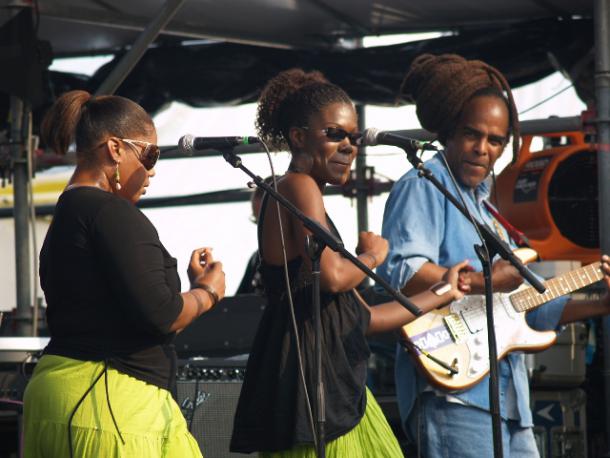 97.3 KBCO & Boulder Weekly are proud to present The Wailers at the Fox Theatre on Friday, January 6th. Tickets will go on sale to the public on Friday, December 9th for $26.50. 
Reggae music has never stopped evolving but for millions of people from around the world it's still defined by the songs of Bob Marley and the Wailers. It's been their heartbeat rhythms that have inspired so much of what's followed since, as evidenced by the enduring popularity of the "one-drop" reggae sound.
The history of the band during Marley's lifetime is well known. Just to recap, their music has sold in excess of 250 million albums worldwide. In England alone, they've notched up over twenty chart hits, including seven Top 10 entries. This was no accident. Apart from Marley, the Wailers have performed with international acts such as Sting, Stevie Wonder, Carlos Santana, as well as reggae legends Peter Tosh, Bunny Wailer and Burning Spear. Their most recent collaborators include Kenny Chesney, Eve, Jason Mraz and Colbie Caillat. They've also completed innumerable tours over the years, playing to an estimated 24 million people across the globe, including groundbreaking performances in Africa and the Far East.
The anchor of the band is Aston "Family Man" Barrett, who in addition to being Marley's most trusted lieutenant, played on countless other classic reggae hits throughout the seventies. The authenticity he brings to the Wailers' sound is indisputable and yet today's line-up combines old school know-how with lead vocals from one of Jamaica's most exciting new singers.
"It's been a wonderful experience, singing with the Wailers because so many of Bob Marley's songs are still relevant to what's happening right now. They are of the times," lead vocalist Koolant says. "Bob Marley was a prophet, and it's a honor to be part of that. I put my whole self into spreading that message, and it can only help my own development as an artist and as a songwriter."
As enthusiastic audiences have already discovered, Koolant brings his own personal expression to Marley's songs, revitalizing them for young and old alike. Apart from featuring on a forthcoming Wailers' album studded with celebrity guest artists, Koolant sings lead vocals on the band's two latest tracks – one a future lovers' rock classic called Shining Star, and the other a heartfelt appeal – A Step For Mankind – made on behalf of the World Food Program, co-starring Duane Stephenson. Both songs stand comparison with the band's finest work from the past. The Wailers have succeeded in turning a fresh page and led by their charismatic new singer, they're ready to make history once more.
-
With Duane Stephenson
Friday, January 6th, 2012
Doors:  8:30 pm
Show Time:  9:00 pm