Sept. Black Tie-Dye Ball with DSO in Portland, OR & More
Join us for a fun Black Tie-Dye Ball with Dark Star Orchestra on Friday, September 25th at the Crystal Ballroom in Portland, to celebrate the DSO Rex Caravan month-long Tour and to help provide support to local area non-profits.  As you'll see in the event details, the festive pre-concert party will be from 6:00 - 7:30 in Lola's Room, and all attending the party have first access to the ballroom for the concert.  Tickets for the party and concert are $100 and $200.  If you've already purchased your concert tickets, you can get reception upgrade tickets.  A bunch of us from Rex will be there to join in the fun.  We look forward to a great evening with you.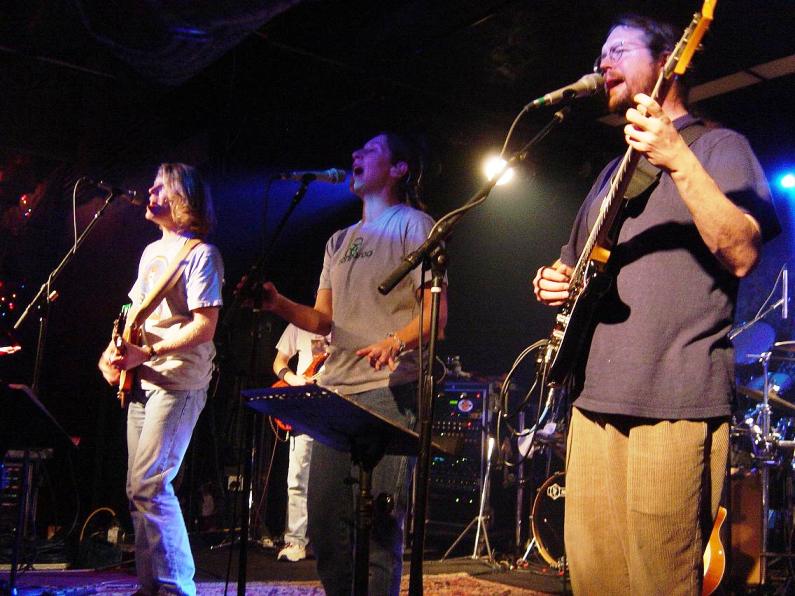 On August 1st, supporters of the Rex Foundation are presenting A Very Jerry Evening in Indianapolis, Indiana as a Rex Musical Caravan event in honor of Jerry Garcia.  Check out these details and tell your friends in the Indianapolis area to enjoy a great night of music.
Our 2008 Annual Report is now available on-line.  We hope you enjoy reading through all that was accomplished in 2008 because of your support.  With care about the environment as well as costs, we'll soon be mailing the Report, though only to those supporters not receiving e-mail updates.  Let us know if you want the hard copy of the Annual Report. E-mail info@rexfoundation.org or call the office at 415-561-3134.
Check out the video recently done at the Rex office, featuring me and Rex Board members Carolyn Garcia and Nick Morgan, where we describe the positive impact of Musical Caravan events like the two described here.  Our main message is that your support, whether as direct contributers, musicians putting on Caravan events, fans at festivals and other Caravan events, adds up quickly to make it possible for Rex to provide the seed grants to non-profits doing such important work, like Good Cents for Oakland pictured here.  We crossed the $1 million in grants since beginning our renewal because of you!