Steve Kimock Upcoming Tour Dates
Submitted by press on Tue, 08/18/2009 - 02:25
As the summer heats up, so does the pressure to book your cabin on Jam Cruise 8! The folks of Cloud 9 just reminded us that there are less than 50 cabins left for the adventure in January 2010. Steve Kimock is thrilled to be back on board and we are bringing the Crazy Engine with us this time. Picture this in the winter: a luxury cruise line, tropical locations, music day and night and the famous "Jam Room" where you will surely see Kimock late night leading the pack. Oh and did we mention some of our dear friends are also on board: Dark Star Orchestra, Fantastic Four (Robert Walter), George Porter Jr, and even Zappa plays Zappa and Maceo Parker with many many more!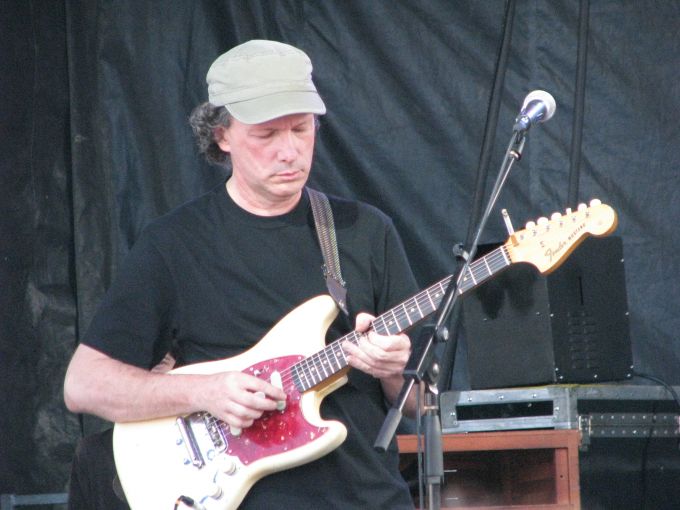 Book your cabin today and don't miss out on the most unique and special live music event we have been a part of.
Steve Kimock will be returning to Europe for three weeks for a string of dates in Southern Germany beginning August 20th. The band features John Morgan Kimock (drums), Billy Goodman (vocals, slide guitar), and Trevor Exter (bass, vocals). The band has already spent some good times in the barn preparing for this adventure!
Aug 20 Waldsee - Waldseestraße 84 Freiburg, Germany 0761-73688 | Show 21:00
Aug 21 Turning Point - Herrenwies, Germany
* There will also be a Kimock workshop in the afternoon
Aug 22 Schlachthof-Jugend & Kultur - Dreyspringstrasse 16 Lahr, Germany 07821/981185 | Show: 21:00
Aug 27 Turning Point Herrenwies, Germany
Aug 28 Weisses Ross - Immeldorf, Germany
Phone: 09827-223 www.immeldorf.com | Show:21:00PM
Aug 29 Out In the Green Festival - Adelmannsdorf (Wolframs-Eschenbach)| @ 17:00 | Phone: 09875-547
* There will also be a Kimock workshop earlier in the afternoon. More info, call or mail Hans: tohans@freenet.de
Aug 30 TBD
Bringing together many genres & creating a sound that is like nothing you have heard (Organic Electronic -meets- African- meets- Jamband), Kimock will play a string of dates in September with Chris Berry Trio also featuring Michael Kang (of String Cheese Incident), & Drum and Bass from the Grammy Nominated Brazilian Girls.
Sept 10 Le Posson Rouge, NYC ,NY
Sept 11 Pearl Street North Hampton, Ma
Sept 12 Mexicali Live Teaneck, NJ
The New York Guitar Festival will celebrate its 10th anniversary this January and February with a series of special shows at Manhattan's Merkin Concert Hall. Each Thursday night an artist or ensemble will give the world premiere of a NYGF commissioned score for early classic film.
On January 21st, the festival presents (for a second time) Steve Kimock playing to Buster Keaton's classic silent film Cops (along with Bon Iver's Justin Vernon providing the sonic backdrop to Charlie Chaplin's The Gold Rush.)
Check out recent blog post on this event: Double-Stop Music.
For more info visit the official website of the New York Guitar Festival and come see why the Wall Street Journal calls this "an epic event."
 
FALL TOUR 2009!
Oct 1 Mexicali Blues - Teaneck, NJ
Oct 2 Recher Theatre - Towson, MD
Oct 3 Canal Club - Richmond, VA
Oct 9 Riverview Fest - Chicago, IL
Oct 23 Spookstock (Camp Zoe)- Salem, MO
Oct 24 Granada Theatre - Lawrence, KS
Oct 27 Humboldt Brews - Arcata, CA
Oct 28 El Rey Theatre - Chico, CA
Oct 29 Stillwater - Ashland, OR
Oct 30 McDonald Theatre -Eugene, OR
Oct 31 Aladdin Theatre - Portland, OR
Nov 5 TBD
Nov 6 Bearsville , NY - Bearsville Theatre
Nov 7 Benefit for Queen Theatre - Wilmington, DE
Nov 8 Fairfield Theatre Company - Fairfield CT
Nov 11 Carrboro, NC - Center for the Arts
Nov 12 Asheville, NC - Orange Peel
Nov 13 Charleston, SC - The Pour House
Nov 14 Live Oak, FL - Bear Creek Festival
Nov 16 Charlotte, NC - Visulite
Nov 17 Smith's - Atlanta
Nov 19 The Rev Room - Little Rock
Nov 20 Fayetteville - George's
Nov 21 Fayetteville - George's
Dec 18 The Fillmore, SF, CA *
*Big Light opening