STS9 Coming to Red Rocks
Submitted by tawny on Fri, 08/29/2008 - 22:16
Woah, is it finally September? I've been anxiously, and not always patiently, waiting for September since oh March when tickets for Sound Tribe Sector 9's Colorado Fall run of shows went on sale. First, if you don't have tickets for any of these shows, first slap yourself, and then get your freaking tickets! Less than a week here folks, okay and do you really want all of them to sell out and you have to wait outside with your finger in the air? HELL NO!
Check back here often at Grateful Web for daily updates, reviews, perhaps a few live blogs and lots of photos. Here is a short inventory on what will be happening while Sound Tribe Sector 9 is in the area.
Wednesday night at the B Side Lounge, formerly Trilogy, in Boulder is Sacred Science with Jantsen and Alala.One. The cost for the show is $12.75 and it is for those of the legal drinking age. (Sorry freshmen)
The Lowdown, a place for STS9 fans to gather on the internet, which is in my opinion a better version of any Phantasy Tour site, is having an unofficial meet and greet this night. I've found that although, at times, some of the STS9 community can have an air of let's say righteousness or reluctance in their attitude towards new fans, most if not all are really amazing people who have a great feel for what STS9 is trying to accomplish through their music. Please check out the http://thelowdown.org/ and get involved.
Thursday the real party begins! Sound Tribe Sector 9 will be headlining a Fan Club show at the Boulder Theater. This is the first time since the historic 5 night run, ending on St. Paddy's Day 2007, that STS9 has played the Boulder Theater. Tickets are hard to come by but just this week the band released a handful of tickets for this show with all proceeds benefiting one of the many charitable organizations they support, The Solar Knights. Act quickly as there are a few tickets left. Sure, they may cost a little more than if you had bought one back in March, but again remember the proceeds go to charity so you can feel useful buying one!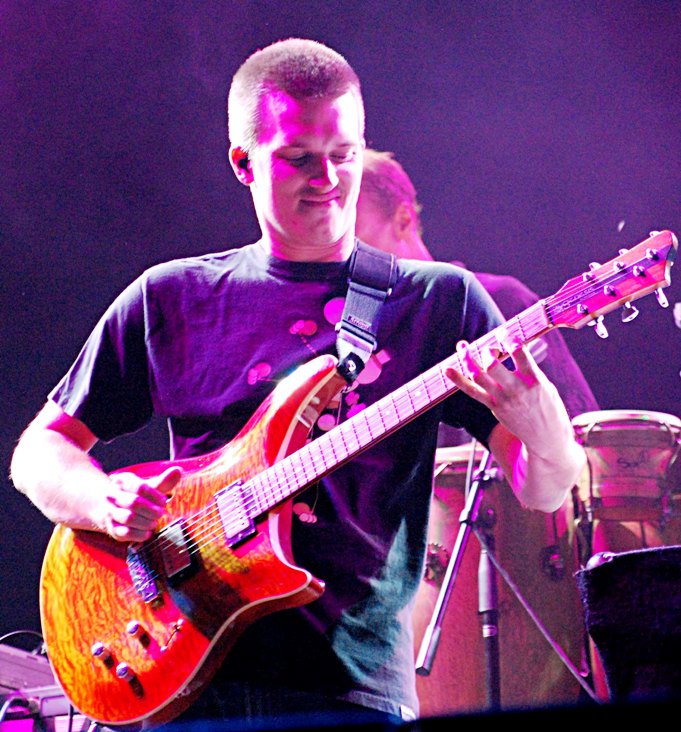 If you are unaware of all the charitable organizations that STS9 supports, I beg you to please take a moment and read over all of them here - http://sts9.com/?cat=12 Although more and more artists are putting intention into supporting good causes, STS9 does much more than most, and usually quietly. (Did you know almost every ticket price you pay for a STS9 show, part of that goes to charity?).
Every night of this run if you bring 10 canned goods, or usually $10, to the show, you will receive a free poster from Conscious Alliance, an amazing Boulder based organization. If you bring 25 canned goods you will receive a three panel poster from each of the nights. The posters they provide are generally done by some elite artists from around the world. They are for some treasures and highly collectible artwork.  Please consider supporting Conscious Alliance.
Starting at 11:59pm on Thursday is the Late Night show at the Fox Theater. You'll get not just Boulder's Pnuma Trio, not just Flying Lotus but as well Eliot Lipp Live featuring Alex and Lane of Pnuma Trio. Let me gush a moment because this lineup is SICK! Lane has quickly worked his way up in my mind as one of the top three live electronica drummers. Recently, at Mishawaka, I was put into a trance while watching Lane. I couldn't take my eyes off of him, my gaze surely reminiscent of a schoolgirl crush! I just couldn't bear to look away! Although I feel as if he may be part robot, his motions with his body are pure human and very very fluid.  Now add in Eliot Lipp, and yeah...
Friday, after everyone has a chance to sleep in a little, hopefully, kicks off a two night run at the always legendary Red Rocks Ampitheater. Although last year at STS9's two night Red Rocks run it felt as if more than ½ of the venue was empty, this year I doubt will be the case. This past winter STS9 did sell out BOTH of their Fillmore Auditorium shows, keep that in mind if you are waiting around to grab your Red Rocks tickets. Supporting acts for Friday's Red Rocks show are Talib Kweli and Flying Lotus.
The Gothic Theater, which is home to many old spirits from the past who have chosen to keep the Gothic as their home, is hosting the after show parties each night following Red Rocks. Friday's after show features Simon Posford performing the music of Shpongle and Hallucinogen, Future Rock doing a special Live PA set and Fort Collins' own Pretty Lights. Taken from http://livepa.org/faq/  "Live P.A. stands for "Live Personal Appearance" or "Live Performing Artist" depending on who you talk to.  In the context of electronic music, Live P.A. means that electronic musicians are playing a live show using electronic music gear (laptops, keyboards, synthesizers, samplers, hardware sequencers, etc.)  Typically electronic musicians write and produce their tracks using sequencers before the show, and play and improvise on their gear during show."
Okay okay so now *drumroll please* we can talk about Saturday. First, head down to Red Rocks for STS9 with supporting acts Bassnectar and Ghostland Observatory. That's a given right? Right! Then, unless you're brain is seriously too disconnected, you should head over to the Gothic Theater for a special night with Daedulus, and Conspirator, featuring David Murphy (STS9) and Marc and Aron (Disco Biscuits), with special guests. There is a very special act yet to be announced for this show as well. I have no problem being a gossip queen and saying that the rumor on the streets of Boulder is that this COULD turn into a TractorBeam show. Let me just say this, if you have ever enjoyed either a STS9 show or a Disco Biscuits show, go to this one. Even if it does not turn out to be a TractorBeam show, it's gonna be the heat!
All of the late night shows are being organized by Euphonic Conceptions, a great Boulder production company, and 1320 Records.
Again, keep checking back here at Grateful Web for updates and photos from the entire weekend.