T Bird and The Breaks were walking the lady killer beat pre-show Friday (November 6) night. Of the nine members of the band some were prancing the approximately 30 feet by 60 feet downstairs of Stubbs in anticipation, while others were getting loose with mixed drinks, MGD and billiards.
The somewhat uneasy mood instantly dissipated when the band opened with a thumping bass and drums that had my hair tingling and made my chest feel like it had two beats. Tim Crane aka T Bird, lead vocals, made an entrance with vocalists Stephanie Hunt and Sasha Ortiz. They danced their way on stage to the already pumping rhythm of the horns; T Bird kicked out the last few beats and exclaimed "How Yall Feelin' Stubbs?"
The rather lifeless crowd didn't respond but was instantly energized by the three man brass section with the opening of "Stand Up." T Bird jumped in and not a single person in Stubbs wasn't mimicking his lyrics "feel the beat in your feet."
T Birds throaty lyrics resonate from deep within him but his true quality is revealed through how in tune to every note and movement of the band he is. When lyrics like, "chunky funk comin' outta the trunk," aren't spilling out of him he is punching and kicking out drum and horn beats or gyrating to the floor as lead guitarist John Allison picks out a solo.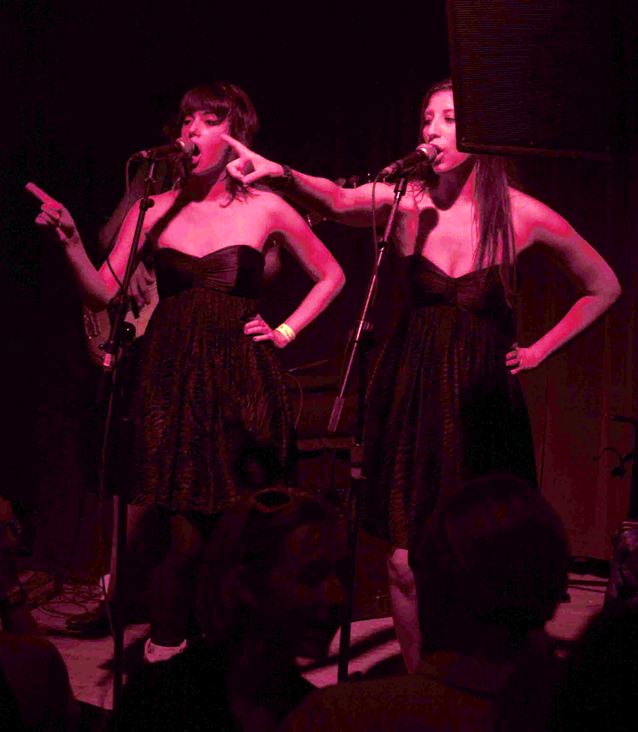 Band favorites such as "Blackberry Brandy" reveal vocalists Hunt and Ortiz's ability to tailor T Birds lyrics with a certain feminine air that is so subtle that it may go unrecognized but adds depth, feeling, and harmony to already impressive lyrics. When they aren't sounding off T Birds lyrics Hunt and Ortiz add a certain aesthetic affect with synchronized throw back dance moves, which on Friday had them pleading for "H2O."
The visually less stimulating but no less important brass section of the band consists of; Matt Price on Trombone, Stephen Beasley on Baritone Sax, and Houston Rawls on Tenor Sax. This trio is a montage of funk, soul, and power that sets the tone for songs like "Stand Up." Without these characters T Bird and the Breaks would be penniless. Expect no less than ear riveting solos and hard brass notes that you can feel all the way into yesterday.
Setting the tone and mood with strong beats are Cody Furr on Bass Guitar and Sam Patlove on drums. They strum and pound out a beat you can't help but move to. Next to Allison on guitar the mixture of pounding bass, drums, and guitar makes for good listening.
This hodgepodge of lyrical quality, brass, guitar, bass, and drums is a refreshing assortment of instruments, notes, and tune. A classical feel is evident in the performance of the group. From the throwback threads to T Birds somewhat awkward yet necessary body mo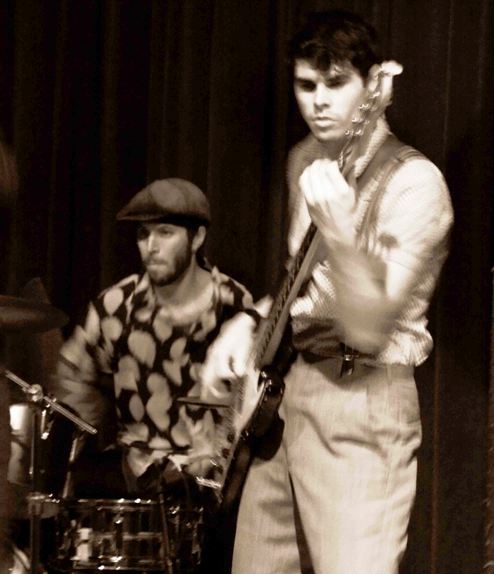 ves. T Bird and the Breaks are a revelation of soul that features funk.
Each individual stamps a personal trademark on their music. Furr, for example, dutifully sings the words to nearly every song without a mic, Hunt and Ortiz almost dancing a hole in the floor, and the stern passionate notes of the brass section. All tied together by T Birds lyrics and performance. T Bird has an eye for the crowd and is a true performer.
T Bird and the Breaks put on a good show Friday night. A crowd of approximately seventy spillovers from Galactic, maybe more maybe less, dwindled down to thirty or so by shows end. The slowly diminishing numbers didn't faze T Bird and the Breaks. They came to put on a show and a show is what Stubbs got. To truly appreciate the pounding beat, heartfelt soul, and lyrical power of this group you must see them in person.