It was a spare crowd that greeted the band when they took the stage to play "Shakedown Street" but it grew pretty quickly. It seemed to me that a hundred people even on the last day of November was a fairly low turnout. Ashland is invariably a "slow show" crowd and soon afterward there was at least a couple hundred. They were treated to a show that was also a slow burner.
Without having their big draw, the illustrious Melvin Seals, they did just fine and showed they could play to the height of their abilities without him. Don't get me wrong, I like Melvin but I have to admit, it seemed okay not to have him there. Scott Guberman did a bang-up job of tinkling the ivories. He played organ a lot like Melvin but had piano chops that were all his own. Reminiscent of Brent and Keith from days of old, yet distinctive in his own style.
The crowd started to show up (about 300 strong) and by the time they hit their stride on "Cumberland Blues" the place was boogying! A step back to "So Many Roads>Deal" had people swirling in unison and then two-stepping into the set break. Duke Davis of Applegate Lodge, came on to give some nice sax strokes and local charm. Many beers and doobs were consumed.
In the 2nd set, a quick intro of a crazy instrumental tune led to a smokin' "Scarlet/Fire" where the sunny vocals of Kara Kavanaugh were featured in full. A nice change up into "Truckin" made way for an amazing "Crazy Fingers" into the "Drums/Space" escapade. That's where we finally heard directly from special guests, Sikiru Adepoju, Richie Nagan and Jeremy Hoenig. It was brought off with fun and enthusiasm and stumbled into the throes of a crazy "Other One" where once again Duke came out to lay down some sweet jazz notes, and "Standing On the Moon" was done sweet and slow with Josh laying some thick Jerry slabs on us.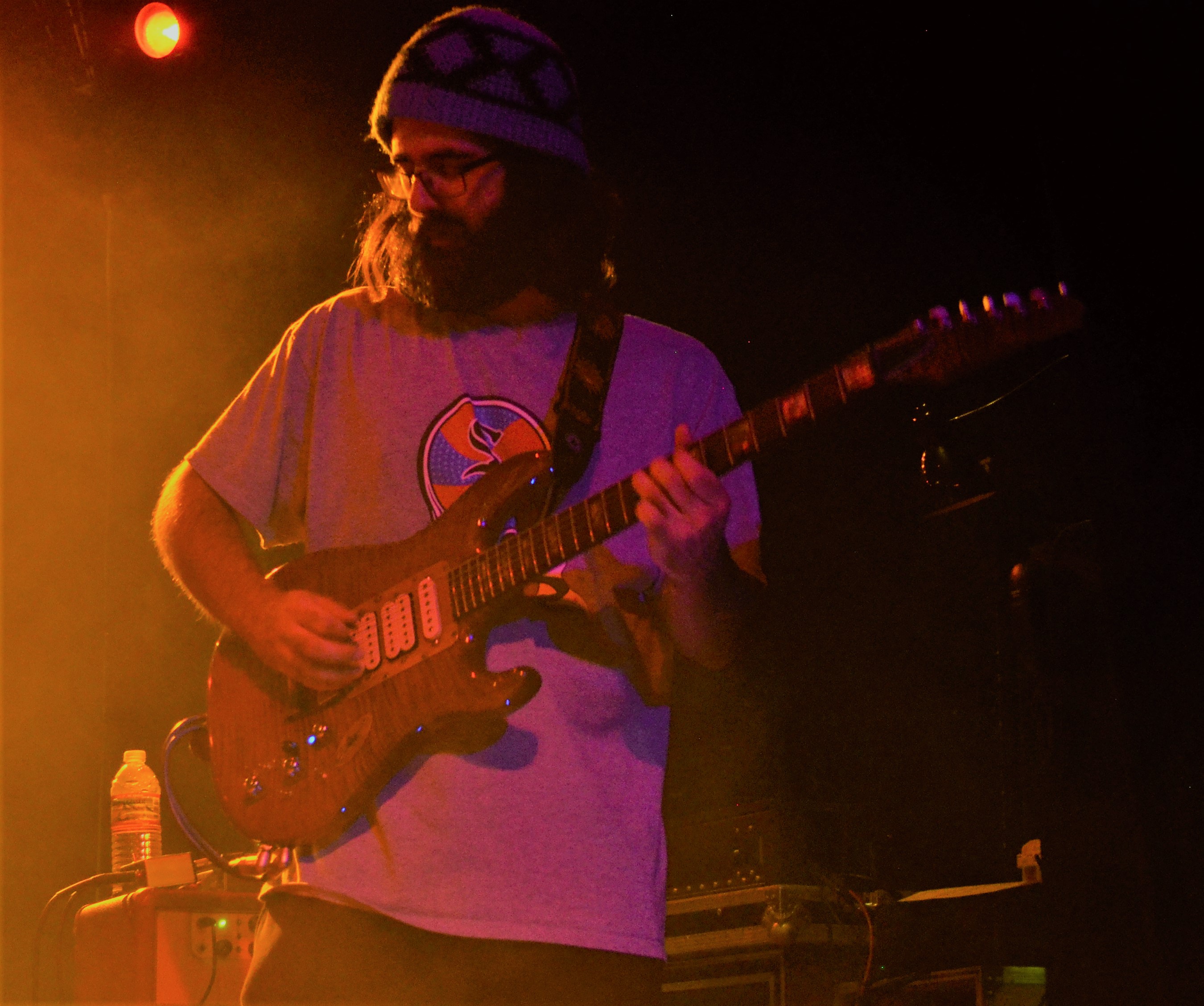 The classic "Not Fade Away" was combined with a soaring "GDTRFB" to bring down the night. The encore of "I Shall Be Released" added a bit of Jerry Band nostalgia and fine high stepping, to bring us back into the street and down the road feeling GOOD!
Full Line Up:
Doug Hagman, Scott Guberman, Sikiru Adepoju, Josh Olken, Richie Naga, Brian Rashap, Jeremy Hoenig, and Kara Cavanaugh.