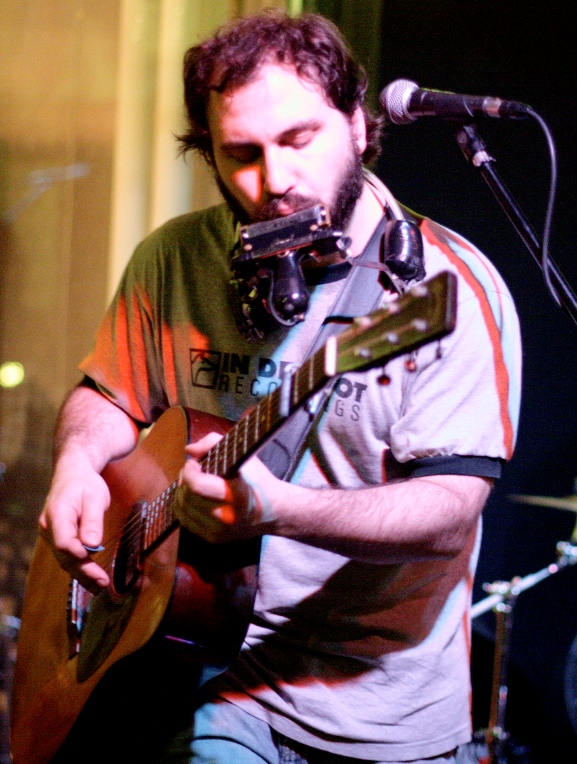 With one of the biggest food and family holidays only a few days behind us, and the always-rowdy student population on hiatus until early January, Downtown Boulder was a quiet place to be on December 28. The scene was atypical, and I felt out of place as one of only about three people on the town. The music scene, however, never sleeps, and those of us fortunate enough to be out and about were in for a special treat. Turbine was set to tear up the Red Fish, harmonicas blazing, in front of an intimately sized audience of live music die-hards. I suppose a few people might have come for the two-dollar beer, but they stayed for the rock and roll. And Turbine dished it up with energy enough to entertain a crowd of thousands.
For the approximately 6 billion people not in attendance last Sunday night, y'all missed out! Turbine's unique blend of jammy rock, folksy harmonies, and the most versatile harmonica in showbiz was a treat for the mind and ears. Touching on elements of everything from the Grateful Dead to The New Deal, sometimes in the same song, Turbine adamantly defies categorization into any niche of any size. Jeremy Hilliard and Ryan Rightmire trade off on the front man spot, on lead guitar and harmonica respectively. Each utilizes an array of electronic effects to give the band its unique, progressive flavor.
Rightmire's harmonica is almost certainly the band's most exciting feature. It functions like a mouth-operated synthesizer, electrified, and run through a huge board of pedals. At times it sounds like a DJ scratch kit, at others it sounds like something from outer space. Sometimes it sounds like a regular harmonica. Rightmire's epic lung capacity allows him to jam out on the mouth harp with incredible longevity. Long after most people would have blacked out and fallen over, Rightmire keeps the notes flowing, rocking around like a man possessed. I felt lightheaded just watching.
The band is filled out by Eric Johnson on the drums and Justin Kimmel on the bass. Johnson's jazzy beats provide the backbone, while Kimmel's heavy bass provides the pulse. The combined effect is a low and funky rumble that fills in the space between guitar, harmonica, and voice. I'm sure if there had been a bigger crowd there would have been all manner of dancing and body moving, but as it was, there was just the one girl doing all the moving and shaking for the rest of us.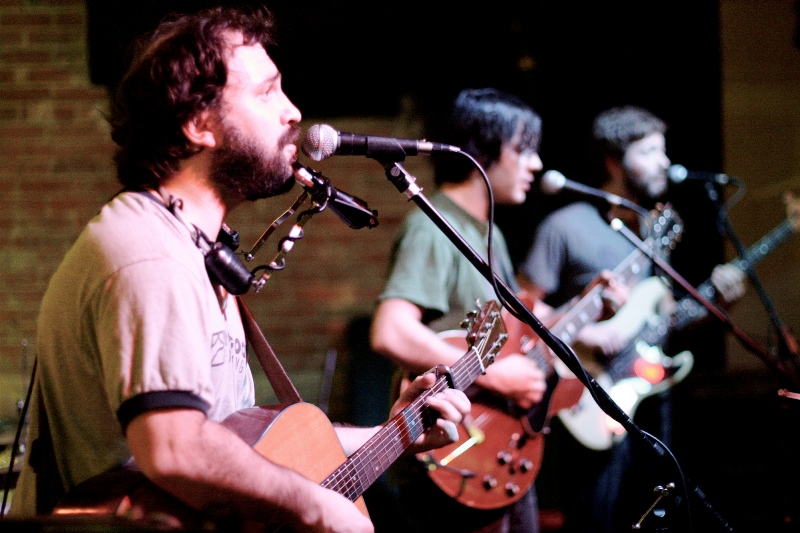 Turbine played two huge sets of music, covering all ends of the style spectrum. From their folksy, almost bluegrass/country tunes to their psychedelic rock or electronica; there was never a dull moment. A few more people trickled into the place over the course of the evening, but the place was never what you would call packed.
Turbine is hitting the road for much of the rest of winter, heading west before coming back to Colorado for a string of dates in mid February. Included on the bill are stops in Telluride, Durango, Breckenridge, Boulder, and a gig with Galactic in Aspen on the 16th. See them if you can, Turbine is definitely worth the trip out.
To see more pictures from the show, please visit the Gallery.