Weekend Residency at The Independent: Pimps of Joytime 3/22-23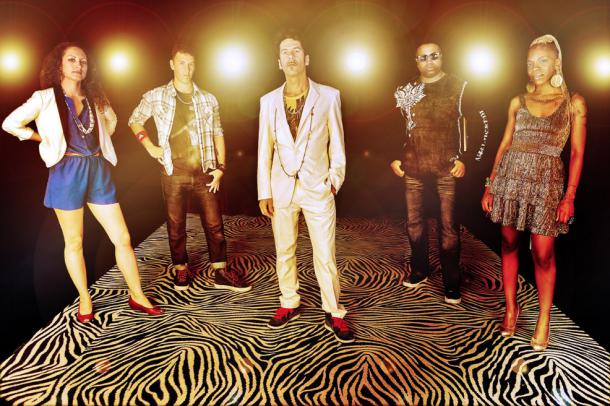 Something about San Francisco feels like a home-away-from-home for the Brooklyn-based Pimps of Joytime, whose infectious, funk-ridden grooves celebrate the simple joy of an all out dance party. The genre-bending ensemble was all smiles when asked about their upcoming back-to-back shows March 22 and 23 at the Independent. "There's something so liberating about the music culture there -- from the jump people are ready to get down," said Pimps of Joytime bandleader Brian J. "The Bay area has been a big supporter of what we do since almost the beginning. It was the initial buzz from our first shows at the Boom Boom Rooms that started us as a national touring act so, thanks San Francisco!"
Fans can expect a few new tunes from the band's forthcoming studio album, in addition to classic jams from the PJT archives. With new drummer John Staten behind the kit and a fresh kick in their step, Brian J says their upcoming double-header at the Independent won't leave any note unturned. "Yea, it's gonna go down this tour. I'm really looking forward to getting out there and showing folks that the Pimps are stronger then ever."
Both evenings begin with San Diego indie electro/hip-hop group, Vokab Kompany, around 10pm before the Pimps of Joytime lay down the business at 11pm.
Weekend Residency at the Independent: The Pimps of Joytime
Brooklyn's genre-bending funk troupe treats San Francisco to a double-header dance party
Friday, March 22 & Saturday, March 23, 2013
w/Vokab Kompany
The Independent
628 Divisadero Street
San Francisco, CA 94117
(415) 771-1421
Tickets: $20 advance, $22 door
Show 9pm, Ages 21+