Expecting an opening act, we arrived at the venue an hour after the doors were to open. There turned out to be no opening act, and the wait for the band went on for a seemingly endless 2++ hours. There was little entertainment aside from an unruly hula hooper among the large, otherwise well behaved Broward County crowd.
We have watched this band develop from what I considered the too young and sometimes silly Colorado newgrass we saw years ago to a band that last year blew the roof off Revolution Live. Last year their energy, intensity, good nature and rocking jamgrass won us over completely.
So we had high expectations for this show. After a bit of a slow start, they began to wind up. They are just four down to earth guys playing simple stringed instruments, within the ever widening and morphing bluegrass category, but somehow they go from doing a simple tune to pouring on the rocket fuel and lighting a match over and over again. Every song seems to give them new musical possibilities.
In the bluegrass tradition, each band member steps forward to add his piece of the show. Each of these guys has a talent and sensibility that forms a dynamic whole.
They did a nice mix of traditional music, revved up into their own high energy jamgrass style, their own songs and yes, a few of their silly songs.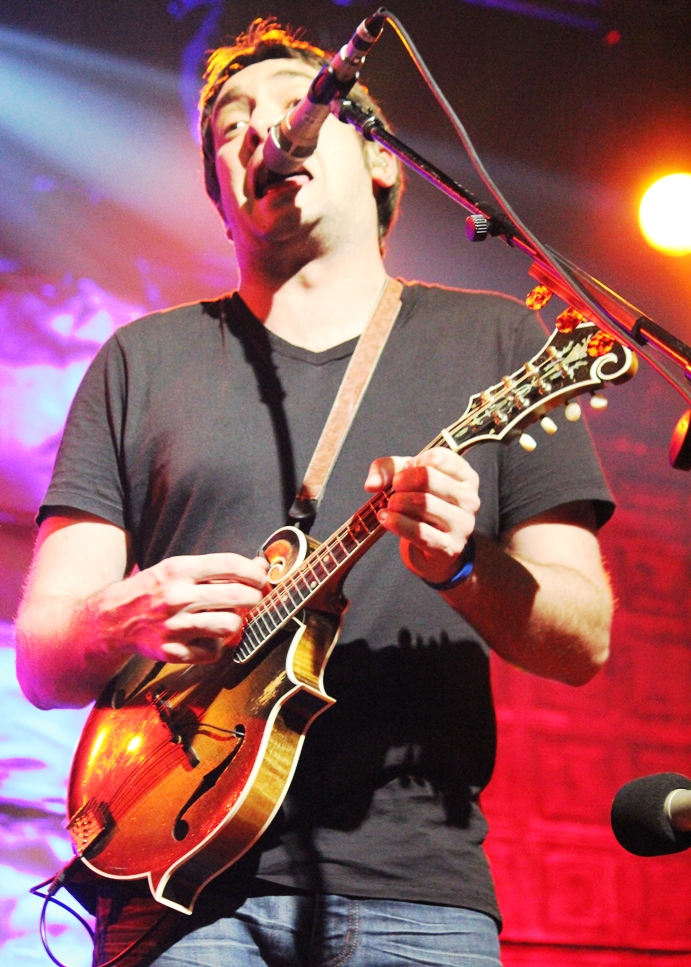 I like the jamgrass tradition of covering rock and pop songs and think this band does a great job with their covers. Their sweet and unique sound really works in these numbers. The only time they seemed to lose the crowd, and me, was during an extended jam during one of these, but truth be told, extended jams do that no matter who the band is.
The good nature of this band is very infectious. They seem to be having a great time. They are fun, talented, energetic, unpretentious musicians. They attracted a high energy crowd that stayed right there with them bopping throughout the show.
The sweet music and high energy of this band make it a real treat to see them. I think it was worth the wait.
from setlist.com
02/17/12 (Fri) Revolution Live - Ft. Lauderdale, FL

Set 1: Polka On A Banjo, Romance Blues, Spanish Harlem Incident, Complicated, Boots> No Expectations, Jail Song, Sometimes I've Won, Red Rocking Chair, Lay It On The Line, Wildewood Drive, Peace Of Mind> Natchez Whistle> Peace Of Mind

Set 2: Boatman> Left Me In A Hole, Loved You Enough, At The End Of The Day, Casualty, Classic Situation, Night Out, Steam Powered Aereoplane, Ten, Funtime, Irondale, Traffic Jam> Granny Woncha Smoke Some> Traffic Jam E: Sharecropper's Son