In the build up to their five-night run at The Boulder Theater, Yonder Mountain String Band announced that a guest musician would be sitting in with them each evening. Dobro player and Infamous Stringduster Andy Hall, cellist Rushad Eggleston, and Flecktones drummer Futureman led the charge for the first three nights. But on December 30, the phrase "guest musician" was, in fact, a bit of a misnomer.
Instead, it was sui generis fiddler, Darol Anger, who took the stage.
Anger has performed with YMSB many dozens of times which, to some of the devoted, makes him less a guest star than another member. Shawna Sprowls, one of KGNU's Saturday morning bluegrass hosts, expressed it in this light: "Daryl is really like the fifth Beatle. They're totally getting back to their roots tonight." Sprowls made that astute observation only a few songs into the first set. I didn't realize until later that the band actually intimated this notion at the incipience of the show.
The YMSB members were announced, and took the stage, like the starting lineup of a basketball team. This had Jeff Austin's Chicago roots written all over it. A voiceover, dramatically inflecting in the same vein as Ray Clay, the old announcer for the '90s Chicago Bulls, declared, "From the MAN-DOE-LIN, Number Ten, Jeffrey WIL-liam AU-stin…On BAYss, Number Seventy-Seven, JAY-BEE-Kaufmann." Those famous Bulls teams were most remembered for Michael Jordan and Scottie Pippen, but all five starters made indispensible contributions to the six championships they won. Likewise, it took five incredible starting musicians, each with a unique skill set, to light up The Boulder Theater.
YMSB flew out of the gate with a blazing rendition of the J.J. Cale classic, and fan-favorite, If You're Ever In Oklahoma. I am a frenzied (if only semi-rhythmic) dancer and jig enthusiast at newgrass blowouts, but even I had a hard time keeping up with the furious pace of the opening number. This is not to say it was either frenetic or miscalculated. Quite the opposite. All five members were disturbingly in sync for their first jam of the evening despite the blistering tempo.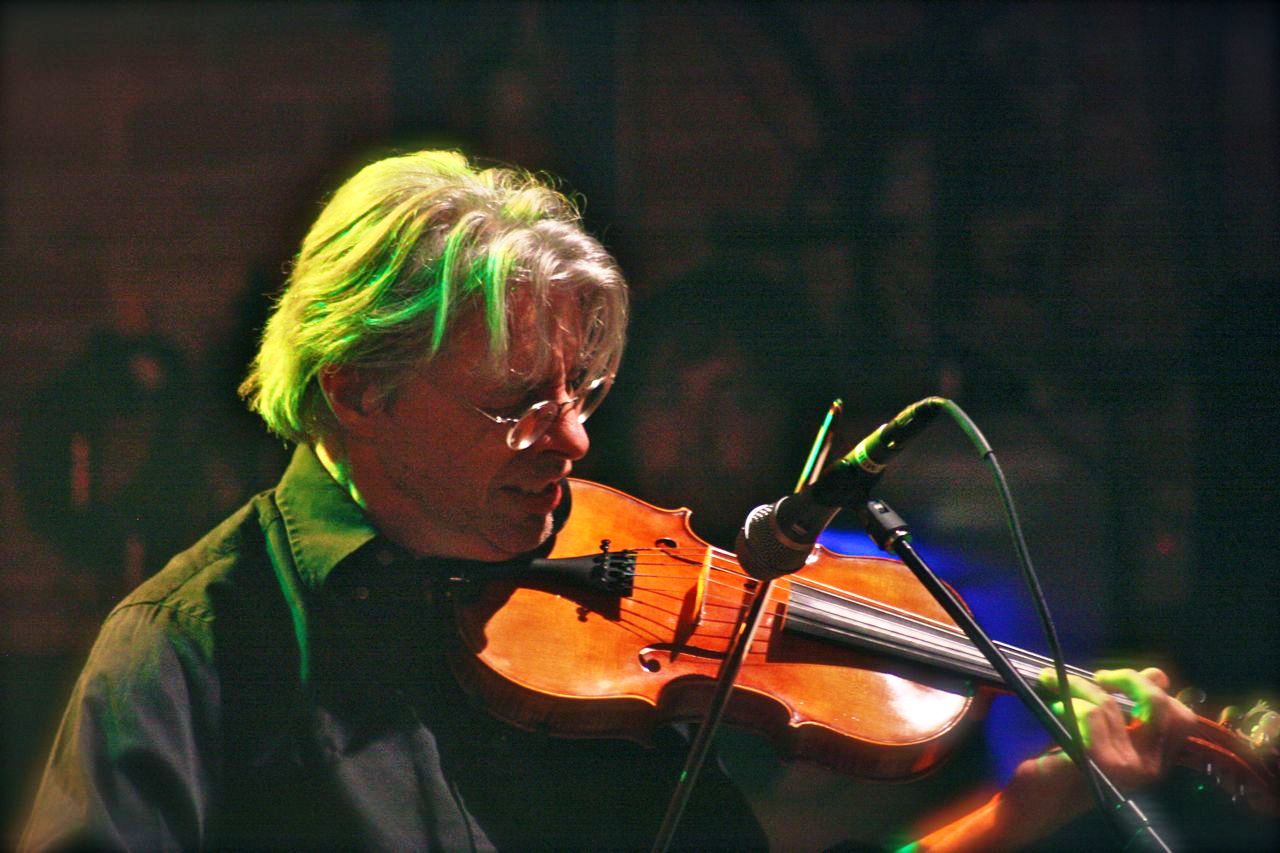 While Oklahoma generated initial high expectations, it was actually No Expectations that furnished the first set with a sybaritic centerpiece in which even the most demanding of newgrass fans could luxuriate. Just like the original Rolling Stones version, they entered into it slowly, Anger coloring the opening with a mellifluous descant over Austin's melody. Momentum continued to build under the guidance of banjo player Dave Johnston's steady rolls. Finally, each member took a rollicking solo, contiguously feeding off his predecessor and providing new inspiration for his successor. When listening to the felicity in Darol Anger's solo, I was convinced he had some sort of Happy Dryad living in the head of his bow. Upon completion of this song, I thought to myself, "How could he not be a member of the band?" As you will see a little later, Austin would have an easy answer for that.
YMSB capped off a spirited set with a Death Trip > On The Run couplet. Adam Aijala's lightning quick and precise guitar picking and Anger's evocative hoedown fills in the final song left everyone pining for more as the band hit set break.
Once breaths were caught and liquids replenished, the irreverent Blue Collar Blues provided the meat for the second set opening sandwich featuring Freeborn Man. YMSB played the first part of this set with energy, but something was missing. The song selection was a bit desultory. Additionally, momentum was generated in bits and pieces, but never fully realized.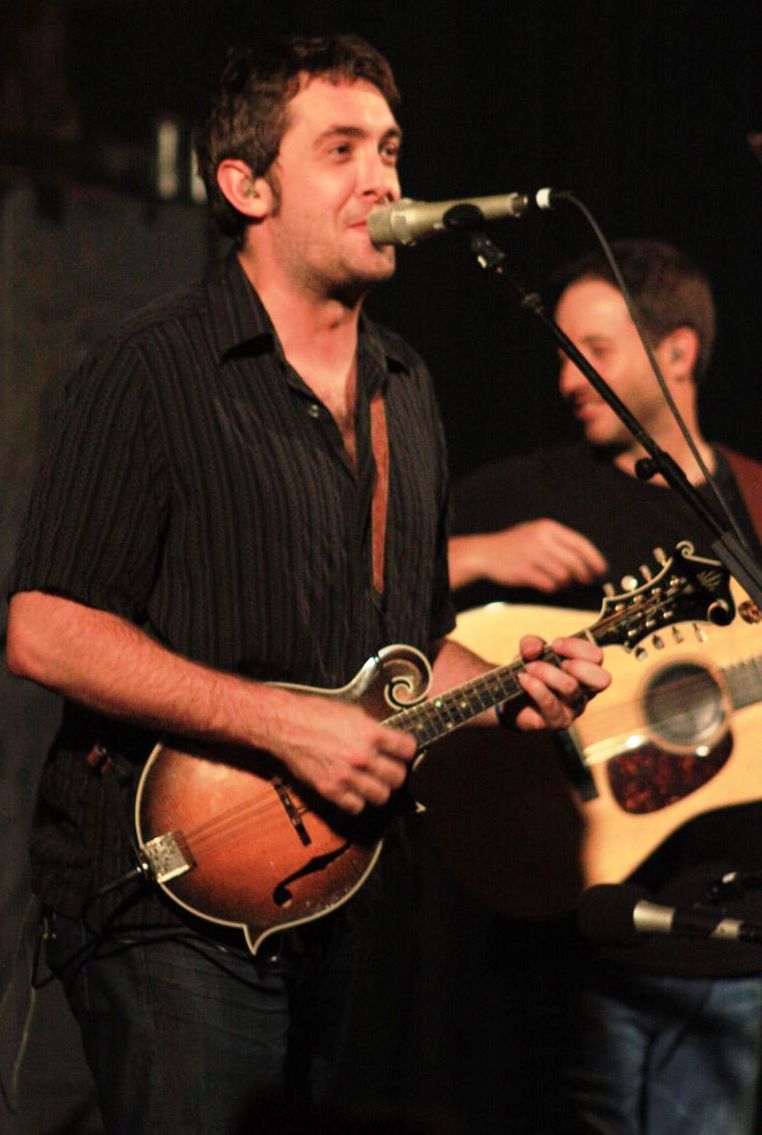 Interestingly enough, YMSB regained direction after Austin, in a typical piece of onstage badinage, dedicated the song that followed Illinois Rain: "During the set break, there was this little trip down memory road of us and I would like to dedicate this song very sincerely to all the twelve police officers that were on our bus in Licking County, Ohio [audience boos]…No (no need to boo). We won. We won our case." With that little excerpt about YMSB's brush with the law in 2006, the band dove into a short, but inspired Town.
The music continued to percolate in This Train Is Bound For Glory and Redbird, reaching a full-on roar with the opening notes of Steep Grade, Sharp Curves. With its catchy and winsome refrain, the entire crowd sang along with Austin. But at the end of the piece, the sweet and amiable gave way to the deep and introspective.
We buckled in for a song that would acutely alter the course of this set.
The segue from Steep Grade into Morning Dew was soft and airy, but these initial textures quickly morphed into something far weightier. And with that transformation, we were graced with an absolute monster rendition of the The Grateful Dead (by way of Bonnie Dobson) powerhouse. Over the span of twelve minutes, it took on variegated personalities, but was consistently locked into intensive jamming, each member listening especially hard for the responses of his band mates. Ben Kaufmann's bass spoke with the most profundity and sense of purpose during this song, but everybody performed with the celestial sonority requisite to execute a piece of this magnitude. Anybody who has ever heard a rapturous Jerry Garcia Morning Dew solo, such as Cornell '77 or New Year's Eve '76, understands that a song like this deserves nothing but the most sincere and visceral treatment.
Raleigh and Spencer, one of my favorite YMSB songs, closed out the set. Throughout the show, I would often peer up at Anger when hearing the dulcet tones of his violin and find myself observing his cherubic face more than his fingers. His smile was omnipresent and, when it comes down to it, he augmented this show in ways that are difficult to even describe. Watching someone take so much joy in his craft is a treat in itself. As a teacher, I am especially taken with Anger's willingness to impart his knowledge onto others. Austin acknowledged as much during the show, telling the crowd, in jest, that Anger's Berklee class is titled: "Teaching Kids to Be Kick-Ass 101".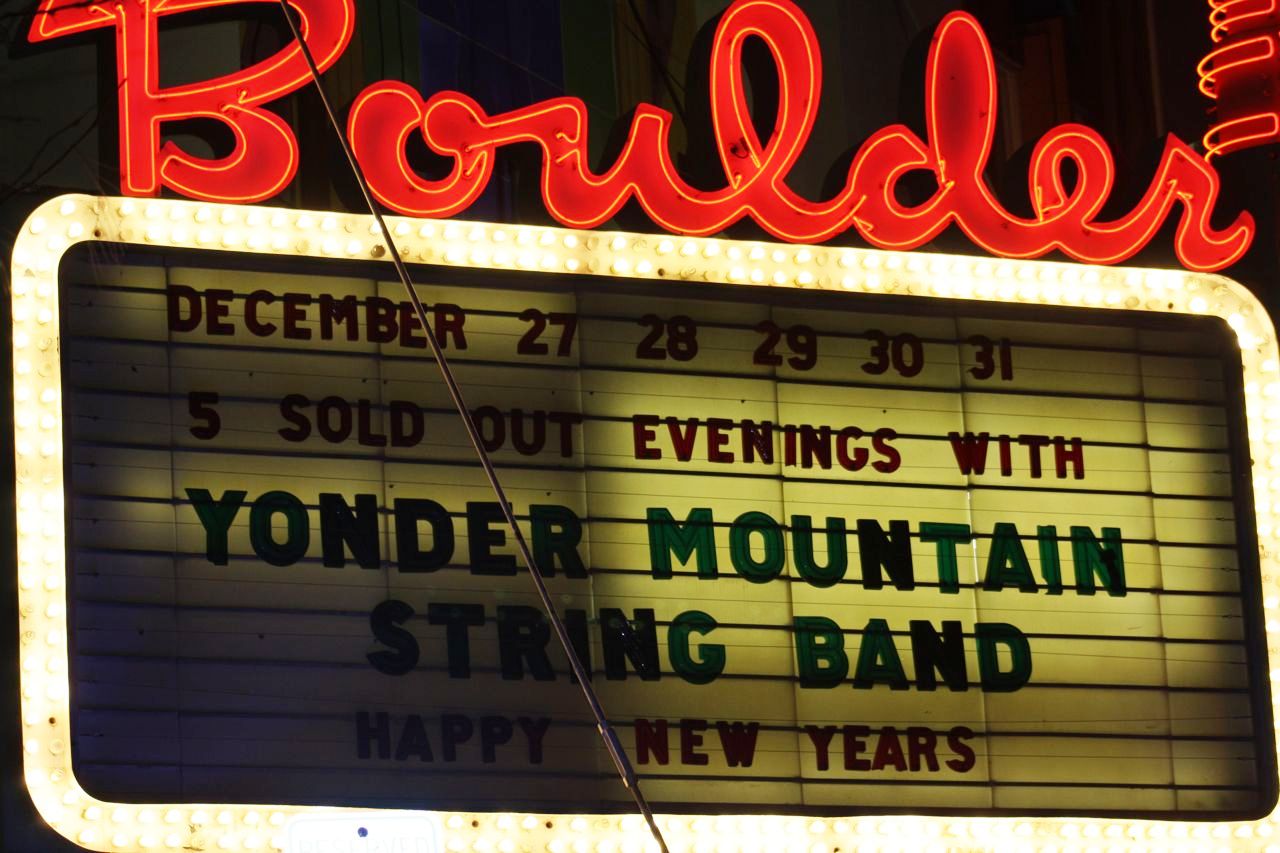 After Anger lit the flame that ignited Raleigh and Spencer, I asked myself, "What does Yonder Mountain sound like without Darol?" Even though I've been to a flock of YMSB shows, I had a hard time actually remembering what the quartet, alone, sounded like.
Just prior to the encore, Austin confirmed what, by then, was a secret to nobody – especially those who attended this show. "Please do give it up for our friend," he exclaimed, "The official fifth member of Yonder Mountain String Band, Mr. Darol Anger!" And right then it became official – Darol Anger wasn't a guest after all.