Young Deadhead Composes "The World As It Could Be" & More Good News
Henry Sidle, a 12-year old self-proclaimed avid Deadhead and musician, learned about the Rex Foundation when he read a review of The Wheel - A Musical Celebration of Jerry Garcia.  He contacted us, seeking to include Rex as the community service element of his upcoming Bar Mitzvah.  When I asked if he would consider learning more about The World As It Could Be project and help raise awareness about the Universal Declaration of Human Rights, perhaps applying his musical talents along the way, Henry enthusiastically said, "Yes!"  Henry composed an original song "The World As It Could Be" and created a video to help get the word out about furthering human rights. Click here to read more about Henry's project, see the video and the song lyrics, and learn more about my unexpected, yet very special personal connection to Henry. Henry will be performing this song at the Gathering of the Vibes Festival, interviewed by David Gans.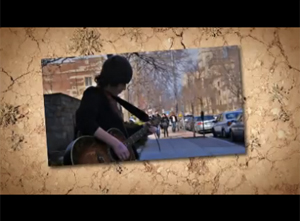 -
Here are upcoming Rex Musical Caravan events that reflect the wonderful support of the musical community and beyond.  Enjoy some fun, great music and kindred connection, while supporting the Rex Foundation at the same time:
July 8-10 in Tipton, PA - Pennsylvania's Mysterytrain once again supports the Rex Foundation, this time at the multi-day JesterFest at the PPG Pavilion.  Click here for details.
July 14-17 - The All Good Festival once again supports the Rex Foundation, including a Rex Jam on Saturday with Matt Butler and The Everyone Orchestra to support the Preston High School Music Program.
Saturday, August 6 - Sonoma County's own Tribal Hippie UnderGround Zone (THUGZ) are doing another show for Rex - outdoors under the stars at the rustic Rio Nido Roadhouse.  Here are the details.
Tuesday, August 9 - The SF Giants will pay tribute to the Grateful Dead with another special event package that includes support for the Rex Foundation as they face off against the Pittsburgh Pirates.  Here is information on how to get your tickets now.