Four years into the Terrapin Crossroads experience, a multipurpose Marin County destination at which proprietor Phil Lesh of The Grateful Dead fame presides, the grand opening of the venue's Backyard took place on April 17 in sunny, celebratory fashion with a headlining three-set Phil Lesh & Friends concert. This marked a major achievement for the venue that already offers a fine local-sourced restaurant, and concert settings that include The Grate Room and the smaller bar stage.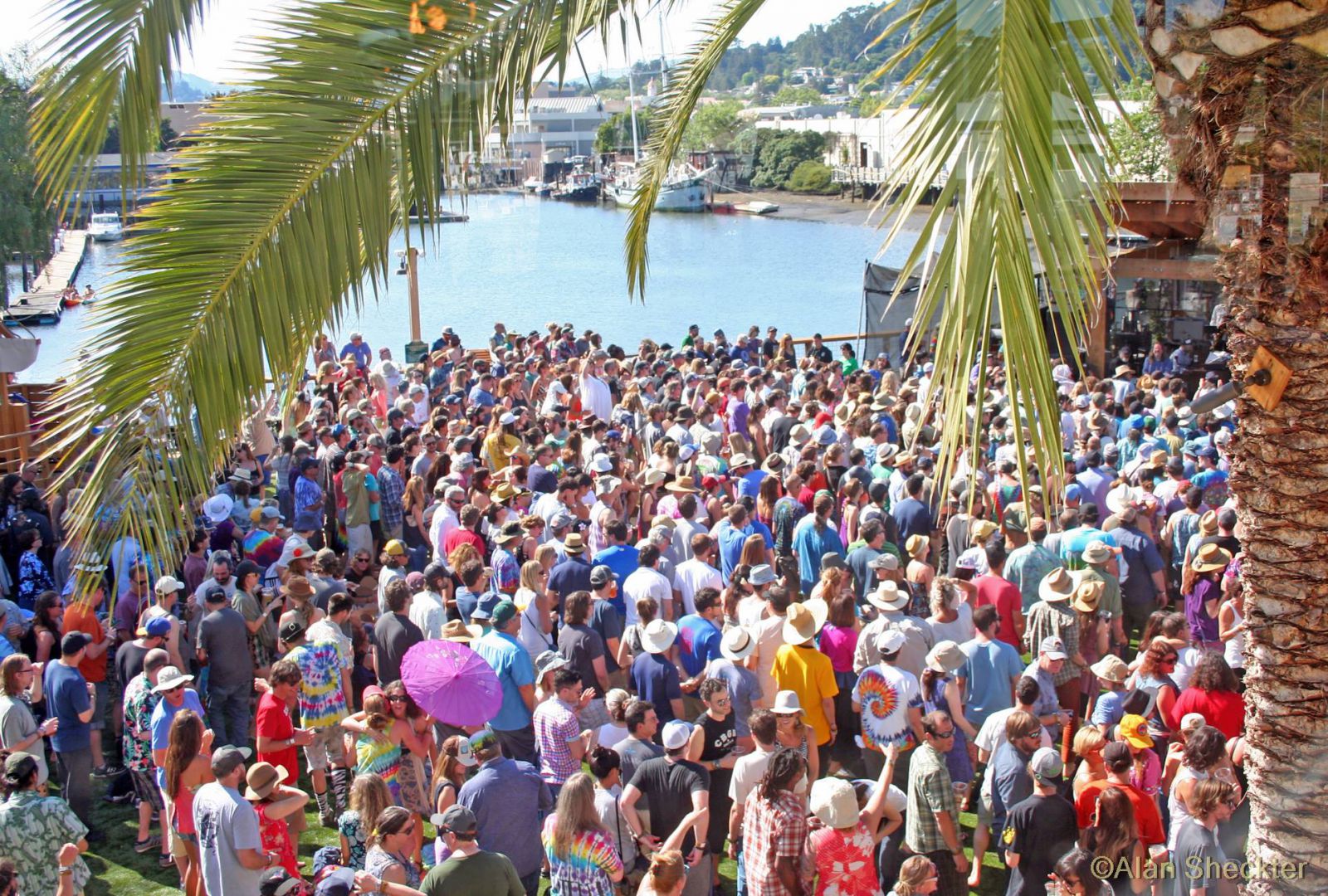 In a collaborative arrangement, Terrapin Crossroads is leasing the small San Rafael Creek canal-front Beach Park from the city of San Rafael, according to a 2015 article in the Marin County Journal. Terrapin Crossroads made vast improvements to the small patch of formerly neglected land and on grand-opening Sunday, Phil's new space made its proud and shiny debut. The patch of land, which lies adjacent to Terrapin Crossroads' restaurant and patio, and down the canal from the San Rafael Yacht Club, attracted a sold-out audience that included both Bohemian-dressed Dead Heads and well-heeled locals, which were not necessarily mutually exclusive. A few onlookers also gathered in the canal in kayaks and paddle-boards. A new, big wooden stage dominated the site, which included a comfortable artificial lawn (effectively saving a bunch of precious water).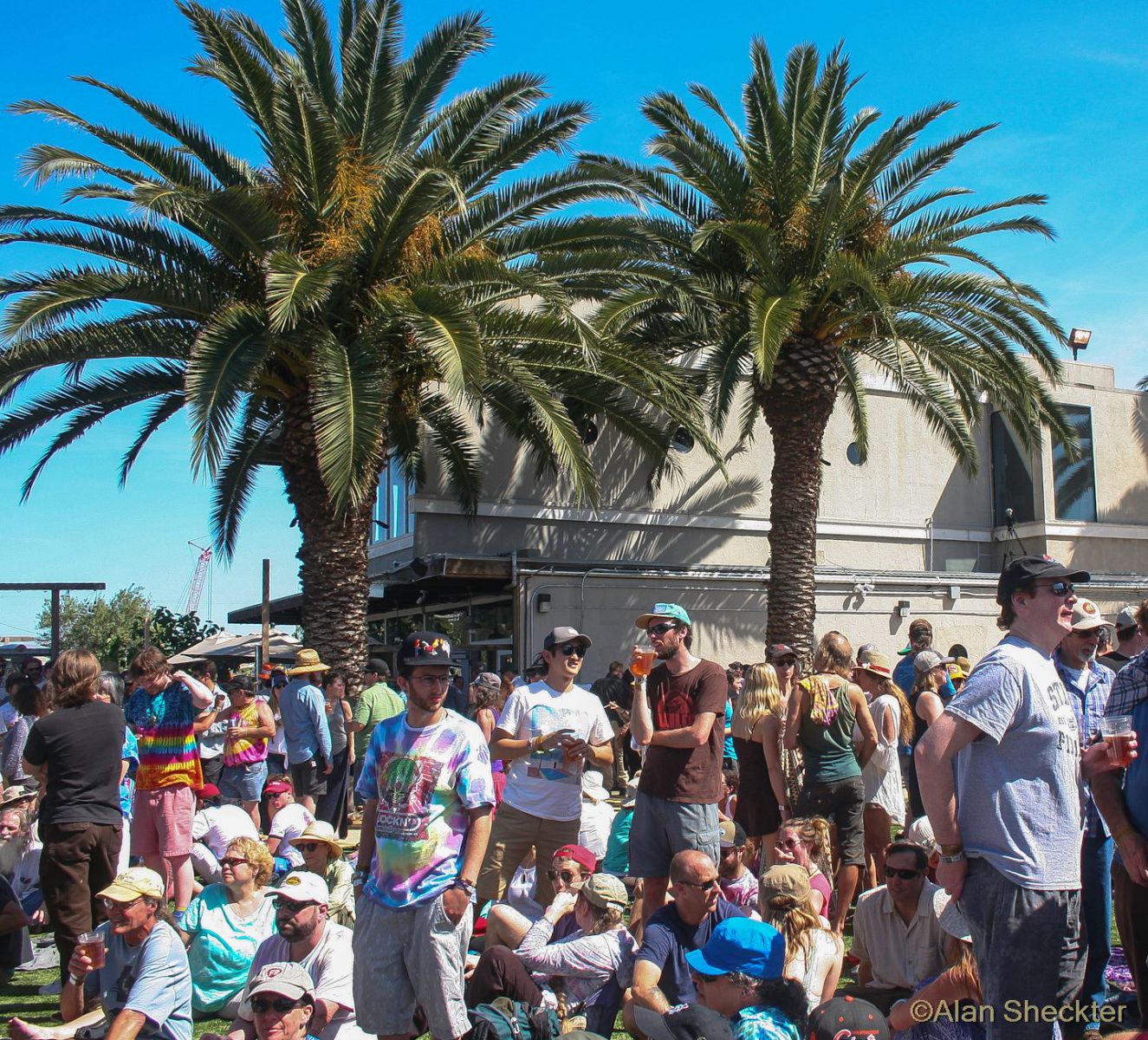 While this day's headlines revolved around the new outdoor digs, the music offerings were duly special. Though the many latecomers would miss them, the live music began with a Merle Haggard-soaked set, delivered by Scott Law & Ross James' Cosmic Twang, which on this day included Crossroads' friends Tim Bluhm, Jason Crosby, and Jay Lane. Soulive, featuring guitarist Eric Krasno, drummer Alan Evans and keyboardist Neal Evans was next, expertly outputting a sweet, hour-long set of danceable and swayable funk- and jazz-infused rock jams that eventually led into an instrumental duo of Beatles favorites, "Eleanor Rigby" and "I Want You (She's So Heavy)." Soulive's jazzy soul essence was a mélange of sounds that simultaneously celebrated the 1970s-era funky flavors of the genre while also planted firmly in the present.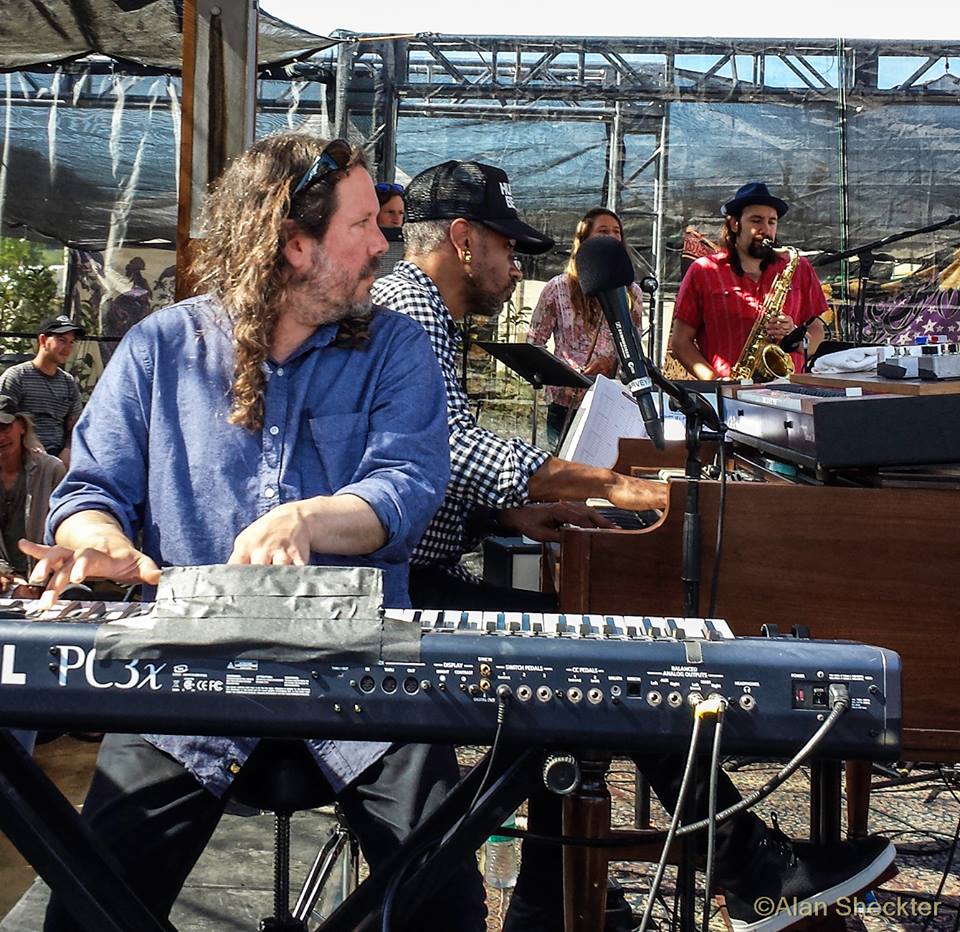 A little after 3:30 p.m. Phil & Friends took over, launching an epic performance with the familiar "7, 8, 9 10…," followed by the booming opening notes of "Playin' in the Band." Phil's "friends" included the Soulive trio, as well as Jason Crosby, joining Neal Evans in a one-two keyboard punch, a trio of "Terrapin Horns," and special guest Jackie Greene, who was the right person for the job. Though Soulive was admirably well-schooled in performing Grateful Dead material, Greene is uber-familiar with the stuff, having played with Lesh many times over the years as well as often performing some Dead tunes with his own band.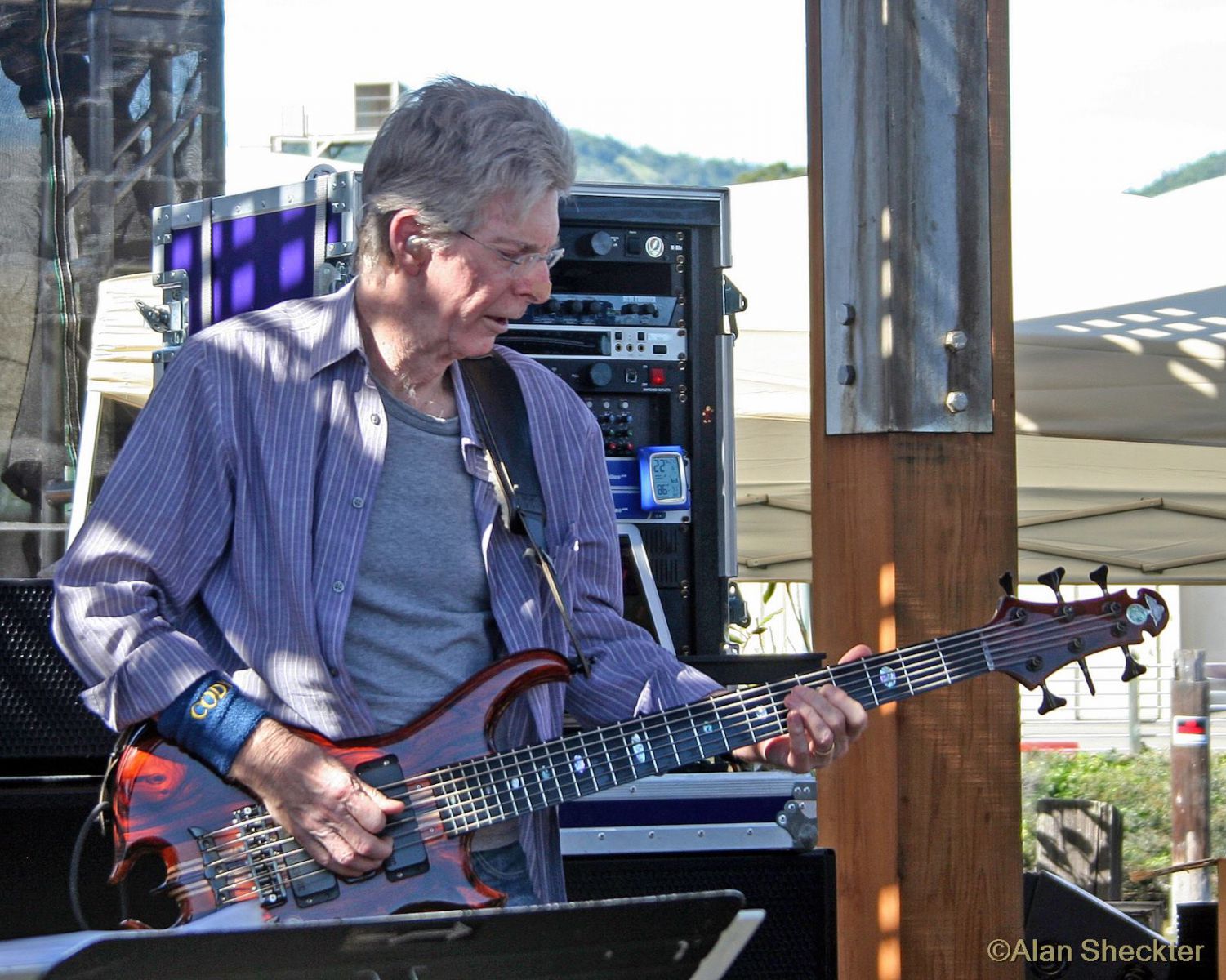 With Lesh brilliantly pumping bass passages and often yukking it up with his fellow musicians, Greene helped command center stage of the meaty sets of Grateful Dead classics, both original and covers they used to perform, as well as the Rolling Stones "Get Off of My Cloud," singing most of the selections and prompting the rest of the bandmates with nods and glances that kept the songs on point and generally fabulous. Sound was crisp and clear and the threesome of Lesh and twin lead guitarists Eric Krasno and Greene manifested many stirring moments. Mingled with the twin keyboard attack, horns (though subdued in the mix), and adept drumming, this Phil & Friends mélange was a winner. Some 3½ hours later the massive performance of crowd-pleasers (detailed below), came to a close with an extended encore that amounted to a third set. Not bad for a 76-year-old bandleader.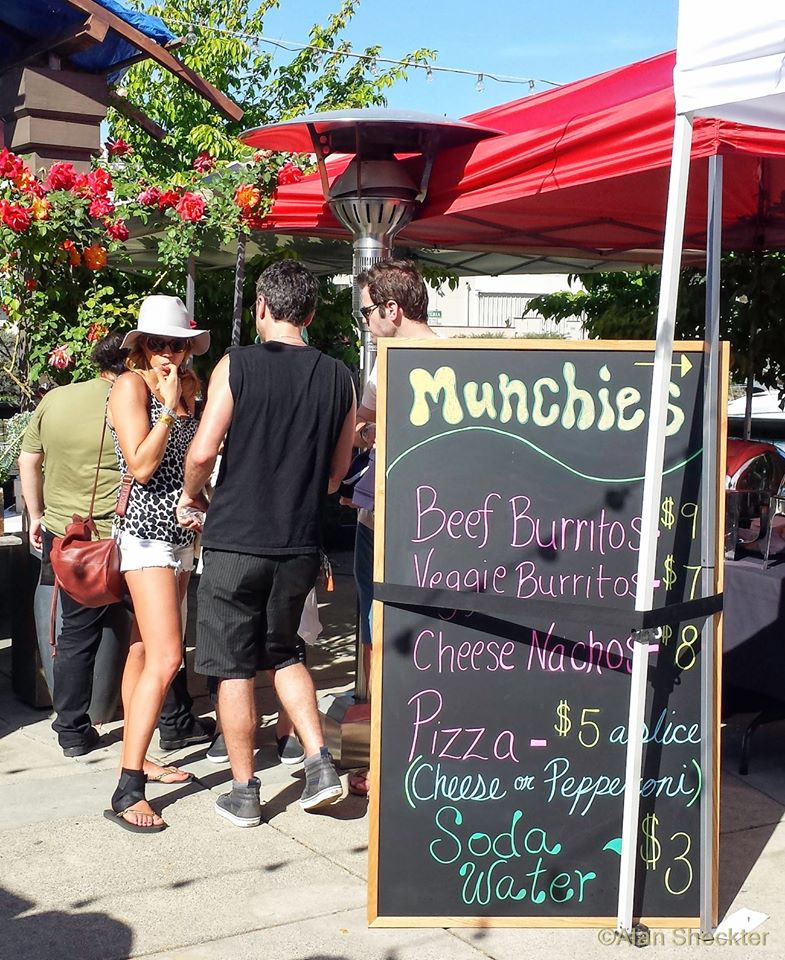 Naturally, with a music lineup that included Scott Law & Ross James' Cosmic Twang, followed by Soulive and Phil & Friends, a decided majority gathered tightly on the grass in front of the stage. But the beauty of the event, and the blueprint that it set for Backyard events to come, were the many varied perches around the property that attendees could gather to eat, drink, and otherwise watch and hear the proceedings. It was evident that staff worked hard in advance of, and during the event. Bar stools and plush couches dotted the perimeter of the concert area and plentiful, constantly restocked water stations kept people hydrated for free. The patio was turned into a food and beverage alley, with several stations from which to purchase quality brews and wines, as well as the such party fare as Pizza, burritos, hamburgers, and wings. The restaurant itself, which did not offer its full dinner menu, was graciously open for people to plant themselves in its booths, at the bar, or upstairs, which offered a Backyard view from above. The bar stage was empty, yet its adorned speakers were alive and kicking with a direct feed from the concert.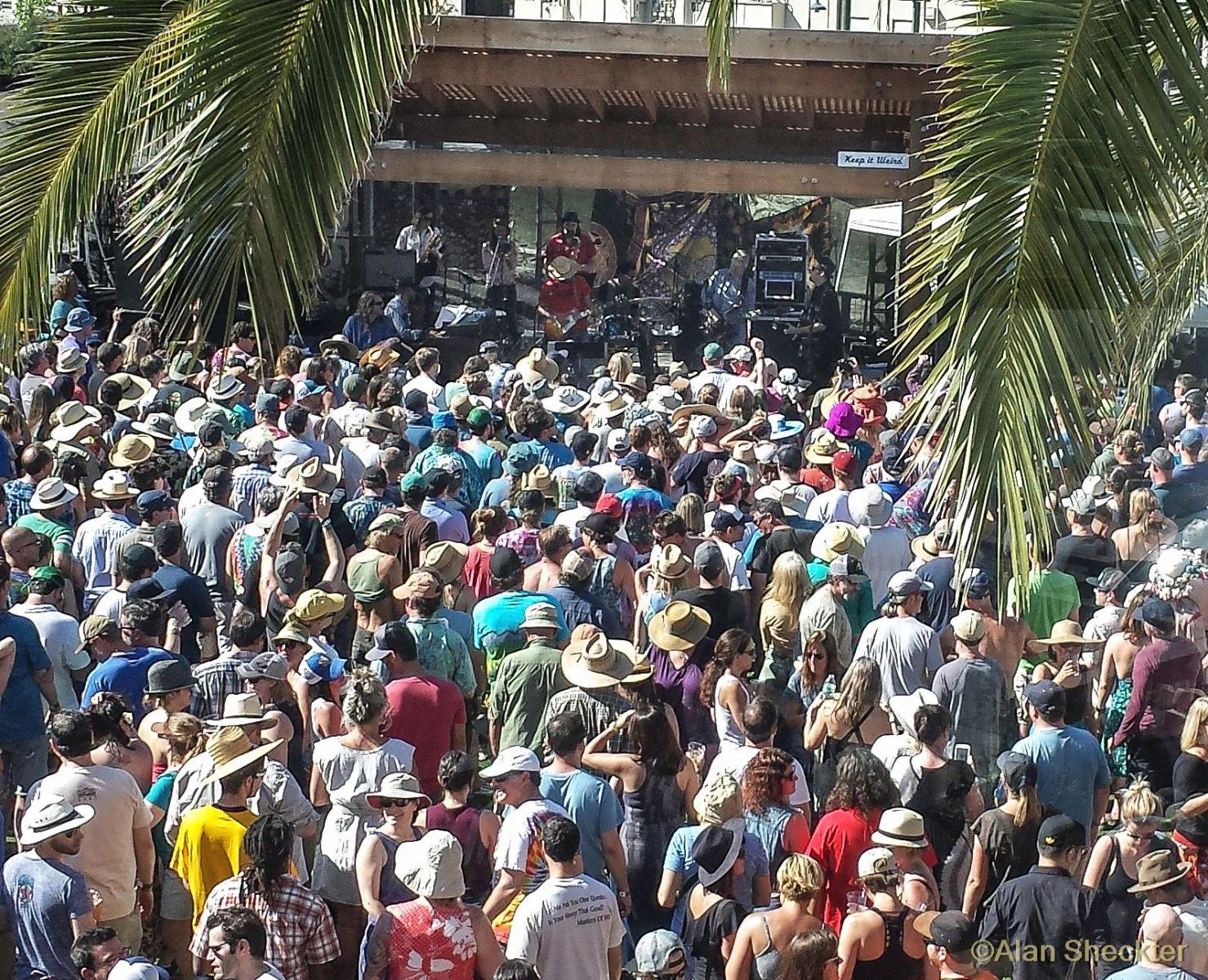 Phil and Friends, April 17, 2016, Terrapin Crossroads Backyard, San Rafael, CA:
1) Playin' in the Band, Good Lovin', New New Minglewood Blues, Get Off Of My Cloud, Sugaree, Revolution, Dancing in the Streets
2) Shakedown Street > West L.A. Fadeaway, Satisfaction, Viola Lee Blues, Alligator > Caution > Eleanor Rigby (instrumental) > The Other One > Franklins Tower
3) Deal > Bertha > Turn on Your Lovelight > Just Like Tom Thumb's Blues > Goin' Down the Road Feelin' Bad > Not Fade Away