November is a month that symbolizes gratitude and change. These qualities capture the essence of the music that Natalie Cressman is always making. Her "genre" is constantly changing and evolving with whatever sounds that she is currently feeling and exploring. She fluxes from being in the hard improvisational Trey Anastasio Band, to covering the Weeknd and Drake, and even rapping in Spanish. She also finds strength and nostalgia in the sweet jazz and vocal sounds of crooning and scatting, while coming in tough with trombone solos midway through. She is a true musician, and she played at a venue where true musicians play, and one of my favorite spots in the Mile High City: Baur's Listening Lounge. This joint is classy, and it is like its name dictates, a listening lounge. Because of that, the audience is able to hear exactly what the artist intends for them to hear without the noise of conversation and hustle and bustle. Everyone is fed from their fine cuisine, and they are there to focus on the music.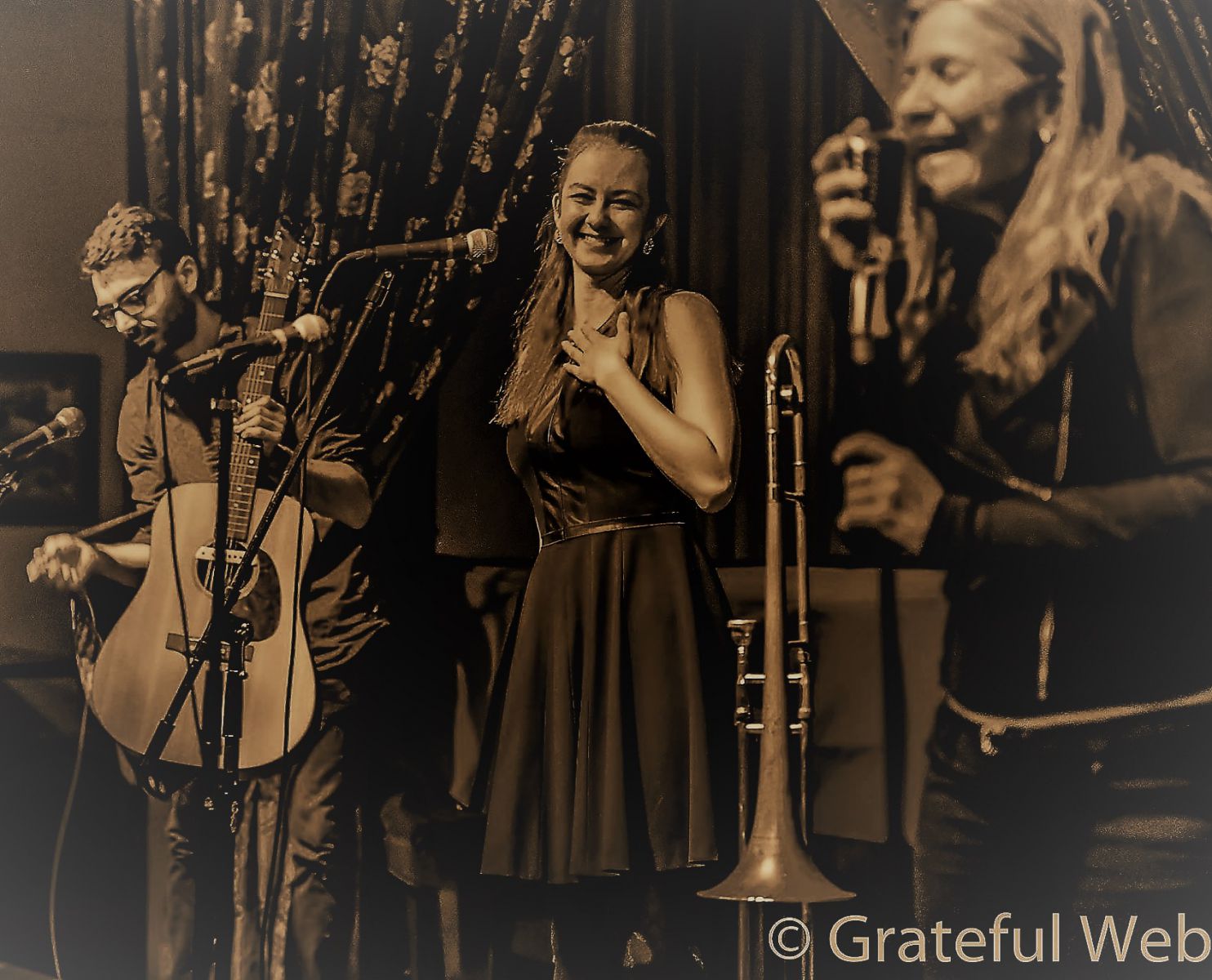 This was the first show of her west coast tour, and she brought along her guitar player and collaborator, Mike Bono. Bono is a teacher, composer, and guitar wizard who hails from New York City. After their opening song, they played one of Bono's compositions that Natalie wrote the words for entitled, "Loss for Words." The next piece, "Wind of Whims" is featured on their latest album, Etchings in Amber.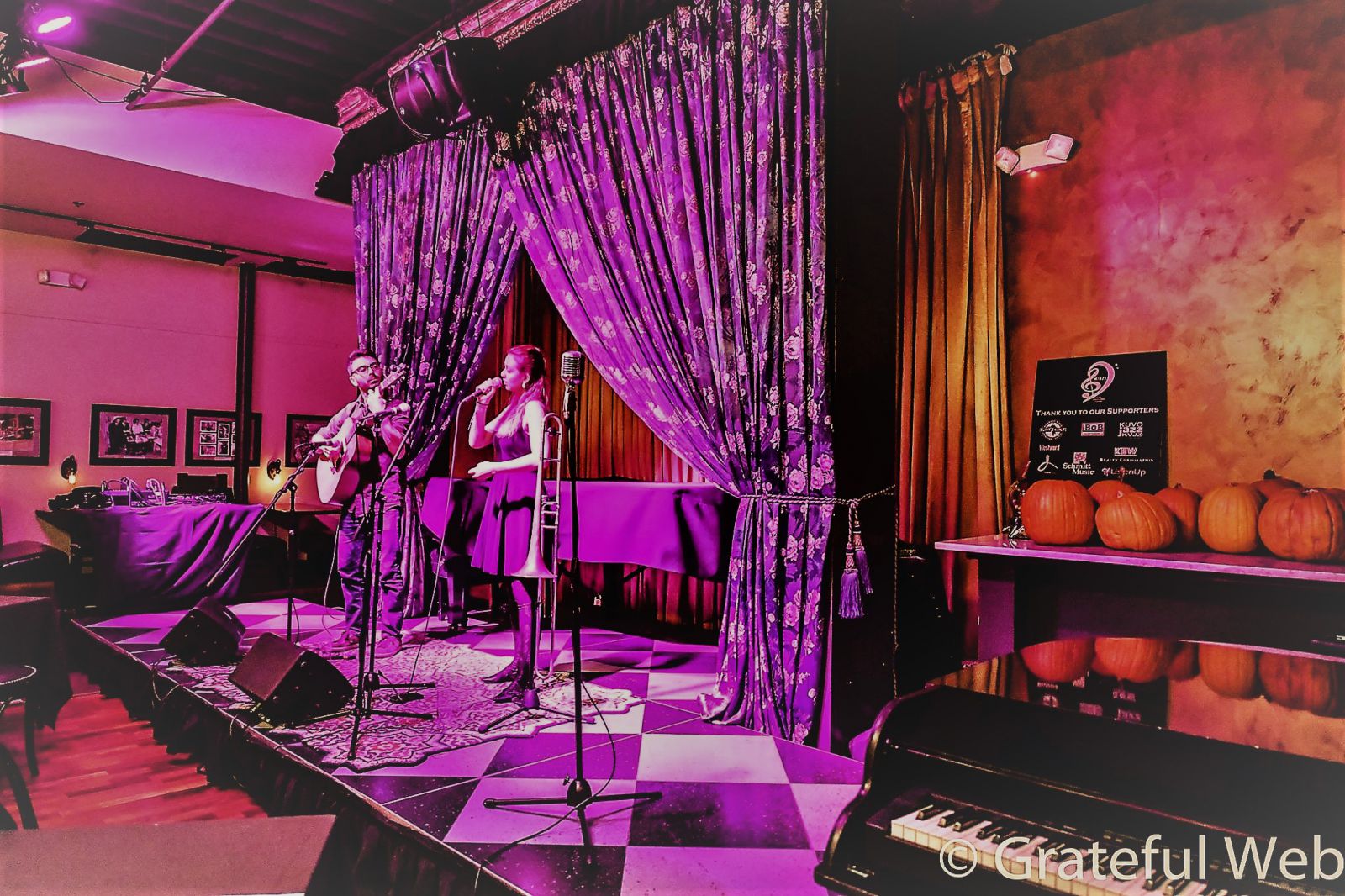 One of the best songs of the night was a cover by Blake Mills, who also produced the latest Alabama Shakes album. The song is entitled, "If I'm Unworthy," and it was riveting. Following this, Cressman told a beautiful story about her grandparents. She dedicated the song "Without You" to her baba Sara, her grandmother because the song is about her grandfather who was an amateur actor. When he died she was looking at one of his head shots and wrote this song about them. When it was over, she said that she promised herself that she would not get political, but she dedicated the next one to women who worked, like her, in a male dominated work force. She then said, "So this is for those Trump disrespected," and someone in the crowd wittingly yelled out, "You should play the trumpet." Everyone had a laugh, and the pair played two more from their new album.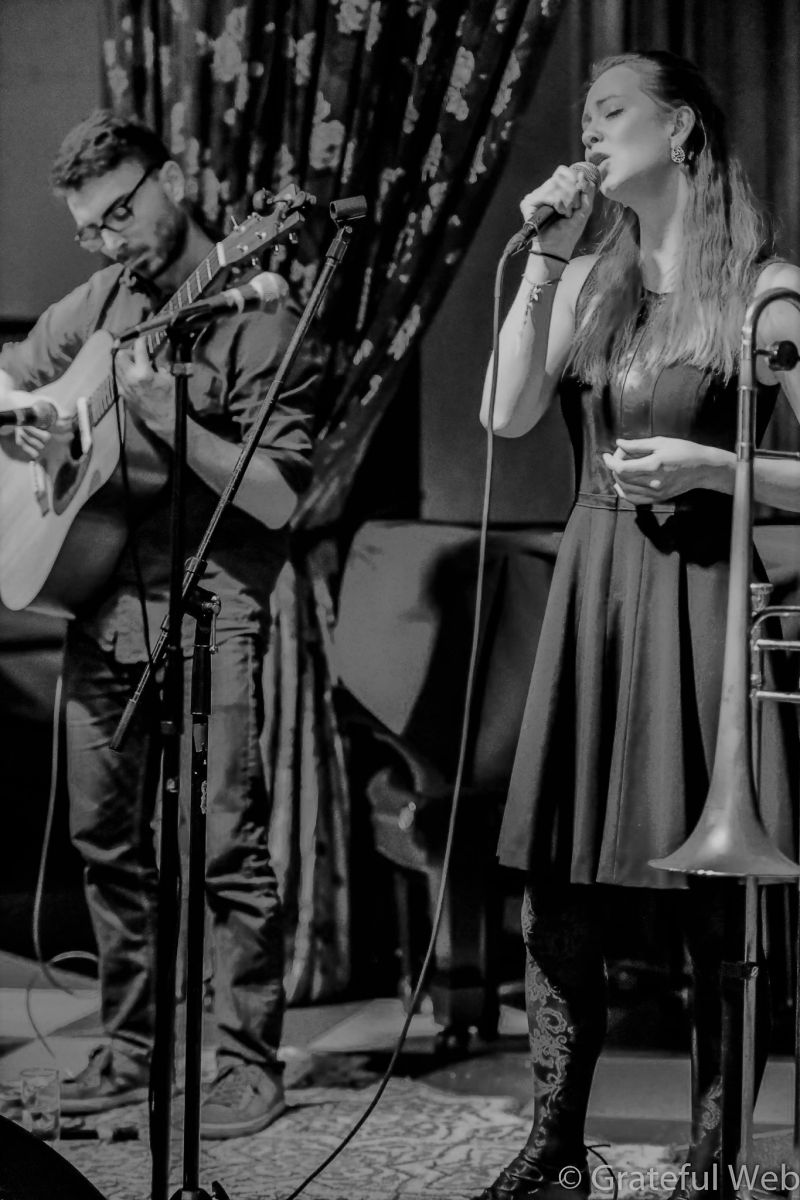 After, the lyrically rich, artistic repetitive, and sad but true "Charming Disease" cover by Gabriel Kahane lent itself so richly to the duo's pizazz. But, because the lyrics are so sullen, Natalie, like the last time she was here, promised to play happier songs the next time she comes here. On the other hand, Cressman delivered that light on the very next song with a bossa nova tune, which she displayed her trombone prowess and her Spanish singing.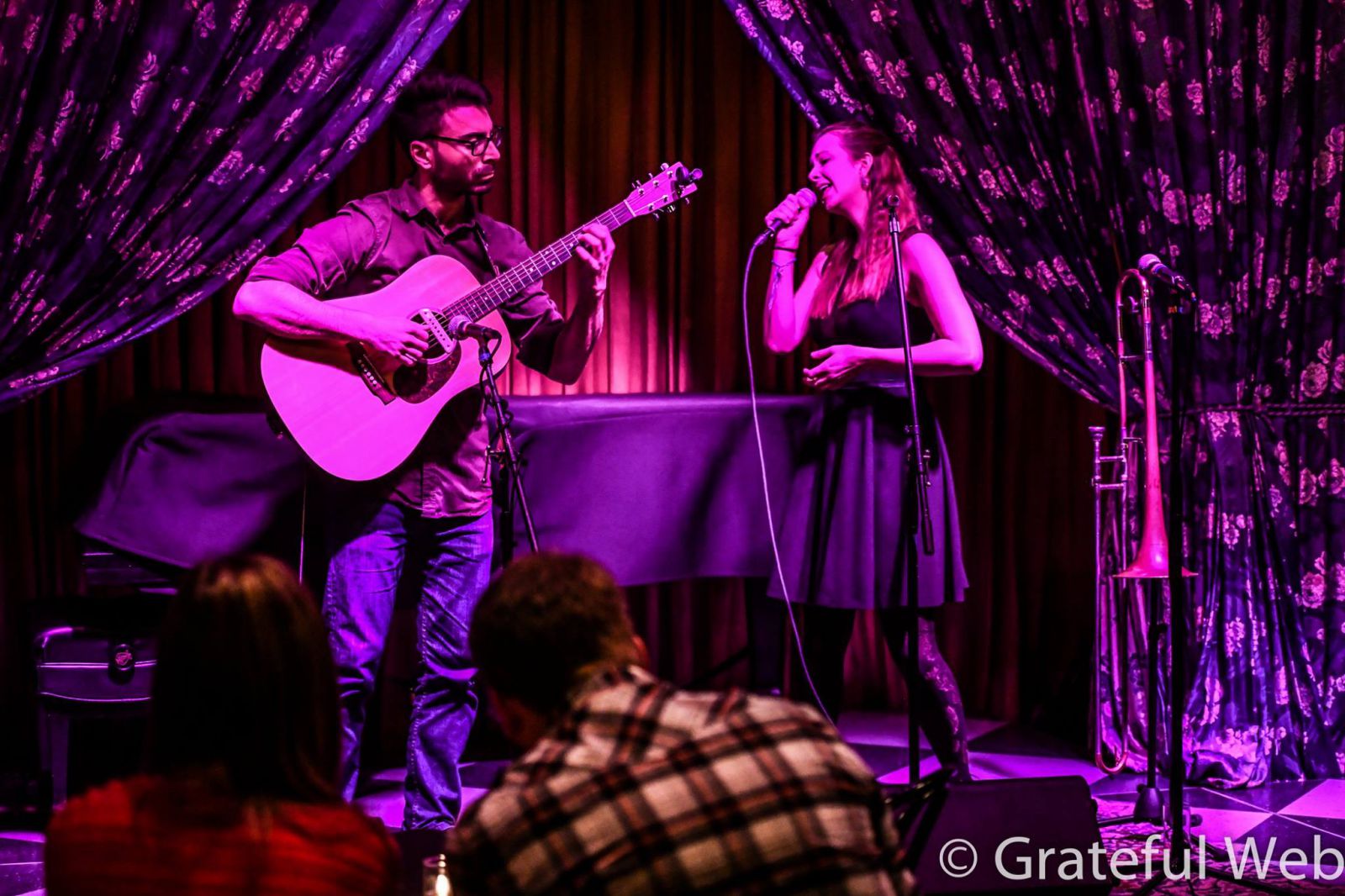 Next Cressman and Bono really showcased their talent with "Traces" from that EP, and a Brazilian song from their favorite composer at the moment, Ginga Carioca. They thanked the Baur's crowd for always being so quiet and respectful to the music. That is something that founder David Spira always prides the venue for. Then, after another song from Etching in Amber, they concluded the evening with "Georgia" by Emily King.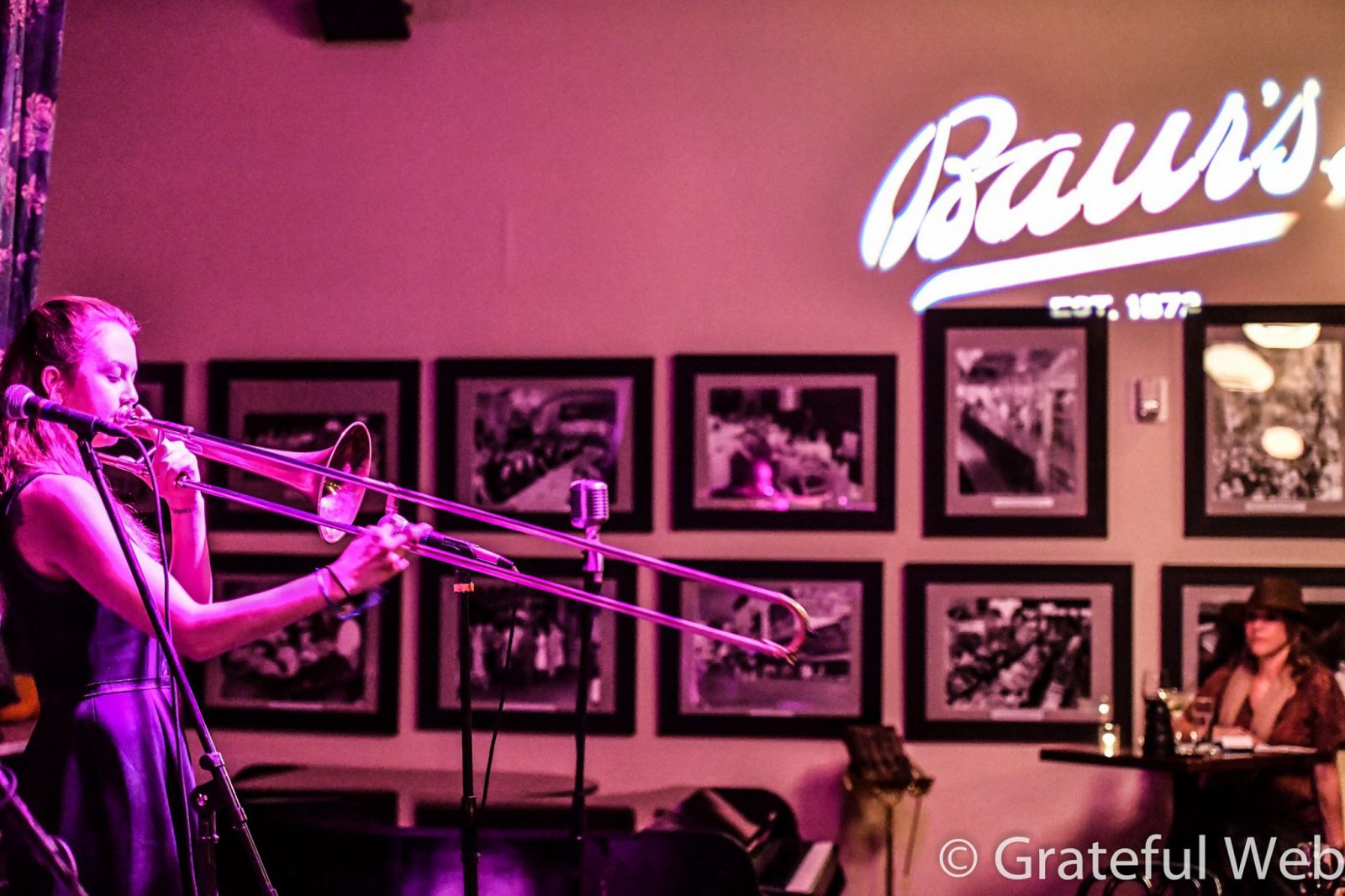 Natalie Cressman continues to diversify her talents in several ways in the music community and respect for her as a solo artist grows by the day. Her hard work and dedication to the road, collaborating, and inventing her own style is why her fans continue to love her transformation and music.