For the promoters of Lockn' Music Festival, combining an impressive array of headliners spanning decades of American Music alongside thriving local and regional artists seemed to be a necessity. After all, the southern U.S. is where much our music history was born and evolved. For the Sunday Lockn' festival to open the Ridge Stage with Erin & The Wildfire, a Charlottesville award-winning rock 'n' soul band, it showed a commitment to exposing festival patrons to important regional music they might not have heard otherwise. The same could be said about including the People's Blues of Richmond as the Friday morning opener. Even more broadly, the amount of diversity in the Lockn' 2014 lineup was astounding considering the blend of genres, styles, and age of all acts included. One common unifier connected those who performed this year: a commitment to connecting with their fans in the live concert environment. And that's what its all about.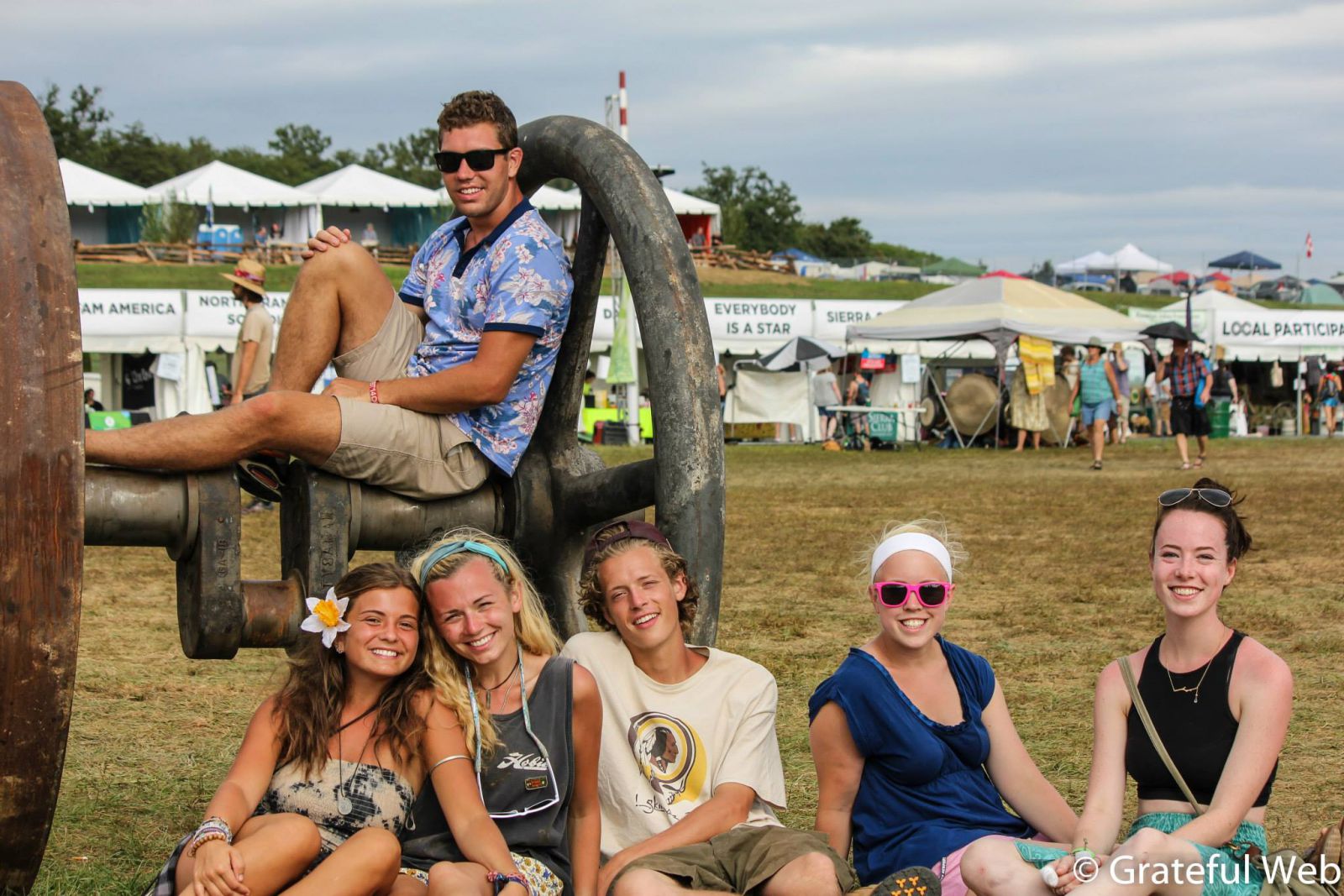 Hats off to Keller Williams for opening Friday through Sunday of the festival on the early Triangle Stage. He revived his revered Grateful Grass project with the original lineup plus some new friends. Then Sunday, being God's day, a Grateful Gospel set featuring former Dark Star Orchestra and Furthur guitarist/vocalist John Kadlecik. Also included as part of the lineup was Keller's touring buddies More Than A Little, a five-piece funk band based out of the South committed to brining funk, soul, and great live entertainment every time they play. Keller is so pivotal in continuing the music of the Grateful Dead because he understands that in order to keep the music alive, it must be performed not as a mimic of the former band, but in different musical settings and arrangements. Everyone's Sunday started off on a high note thanks to Williams, Kadlecik, and More Than A Little.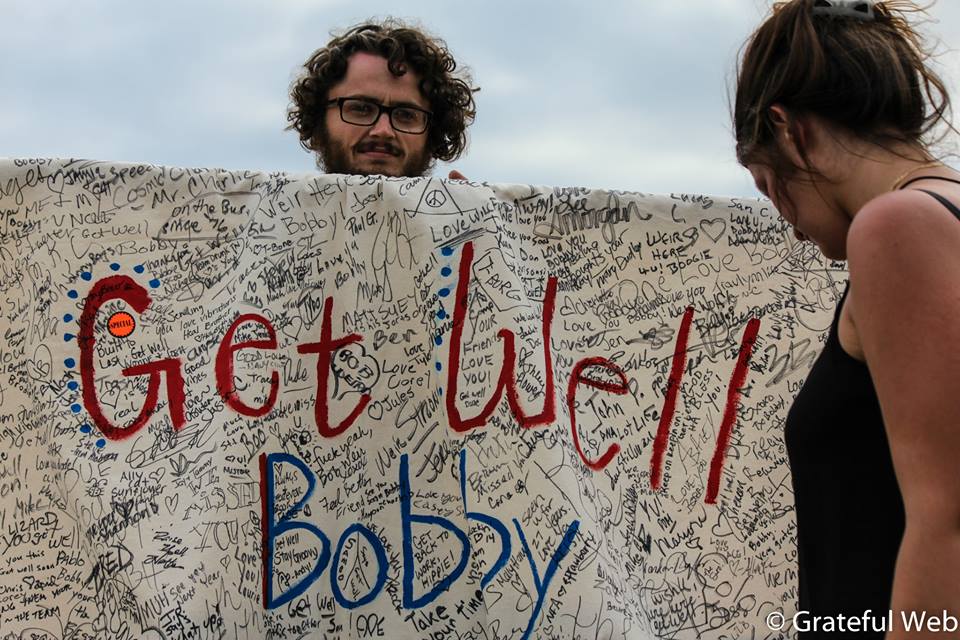 Erin & The Wildfire opened the festival ground on Sunday with a sprawling sound that wove together rock, blues and folk into a soulful sincerity that has gained the Charlottesville based band the recognition that will continue to propel their band forward. Guitarist/vocalist and bandleader Erin Lunsford played alongside Ryan Lipps (guitar), Matt Wood (bass) and Nick Quillen on drums. It was a great way to set the tone for a day featuring the finest American roots musicians still performing. Keeping things local on the main stage, Lockn' welcomed Soja next, another Virginia born band whose progressive reggae and dub sound emerged in the late 90s, a time when the genre was expanding bigger than ever. Fans of the band were treated to an hour and a half of high energy progressive reggae tunes. Much of their set was in support of their brand new Amid the Noise and Haste album, which was released just last month on ATO Records.
Continuing an exciting day of music, Grace Potter & The Nocturnals delivered a powerhouse rock 'n' roll set to the Lockn' Fest. Potter's gorgeous lead vocals and confidence as a performer has brought her acclaim for doing things her own way. She mixed a token blend of soulful originals from her five studio albums and wove them in with classic covers and anathematic interludes from other revered rock songs. Nocturnals classics like "Ah Mary," and "Medicine" were played alongside fitting covers like Jefferson Airplane's "White Rabbit" and The Beatles' "With A Little Help From My Friends." She even threw in a snippet from the chorus of "Not Fade Away" into her original song "Sweet Hands." By the time her set was over, the crowd cheered loud enough to welcome her back for an encore, a rarity for the dual-stage no break format of the festival.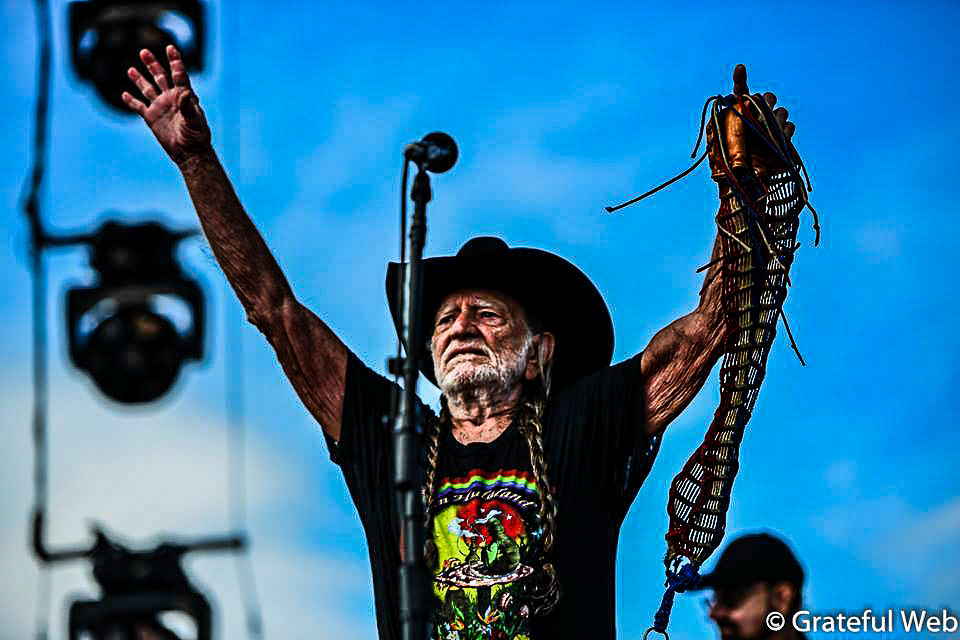 If the festival had managed to pull some top-name talent to the bill, making this year's lineup (dare I say) legendary, then one of those decisions was the inclusion of Country Rock legend Willie Nelson on the Ridge Stage last Sunday. Nelson has been performing his beloved originals in a career sprawling back to the 1960s. His true care and connection with his fans has gained him even deeper adoration, as he often stays for hours after a gig to mingle with whoever wants to meet him. The eighty-one year old performs with the rugged assurance of sixty years of history and music making. The Lockn' crowd embraced the legendary country star as he performed a memorable mid-afternoon set of old and even older favorites. Nelson opened the set with a crowd rousing "Whiskey River," followed by the Waylon Jennings collaboration "Good Hearted Woman." He played his famous Crazy Nightlife medley from the early 1960s during which he gave the dusted-off strings of Trigger (his signature acoustic guitar) a fiery solo.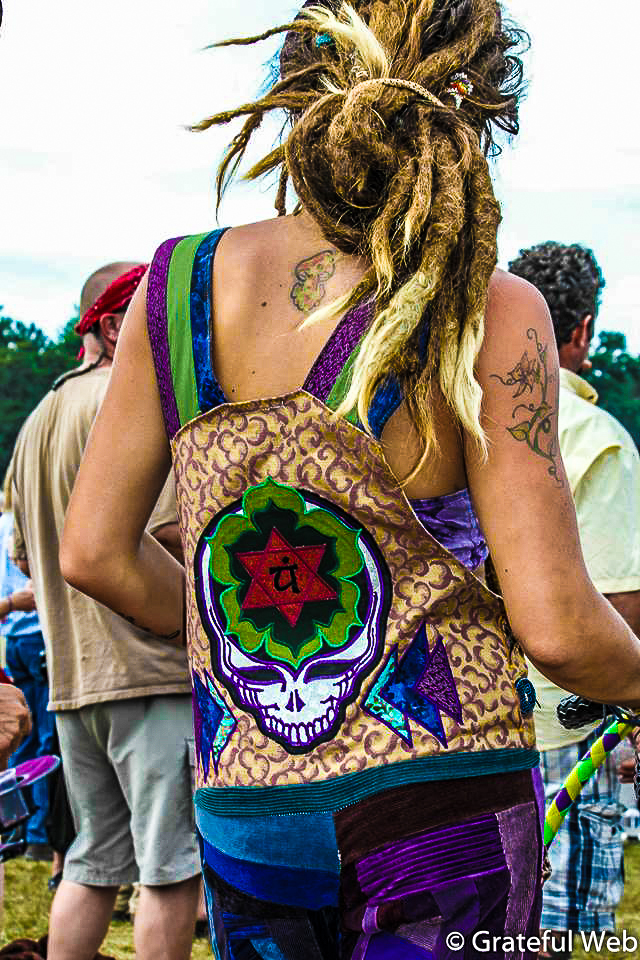 Nelson has been known for decades as an advocate for marijuana legalization. It has brought him certain hard times and harassment from law enforcement but he still sticks strong to his lifestyle and beliefs. The humor in "Roll Me Up and Smoke Me When I Die" reminded us of Nelson's unlimited devotion to a cause that is finally being taken seriously by the federal government. With less acts on the bill for Sunday, the crowd enjoyed an entire hour and a half from the country icon and a following second festival set from Indie/Alt Band Wilco.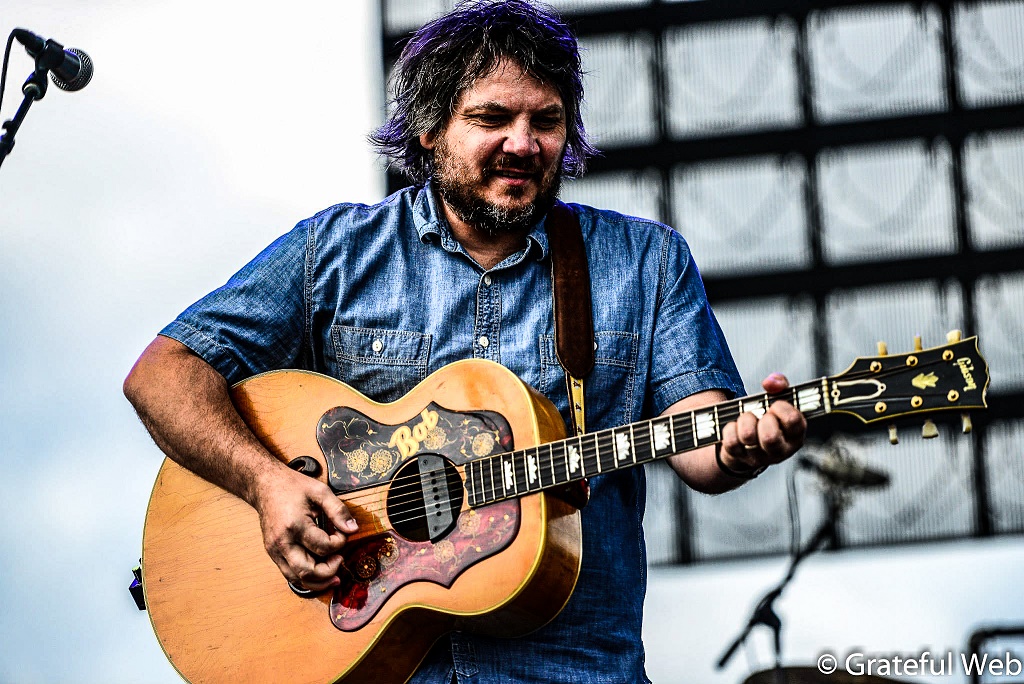 Compared to Saturday's set from Wilco, which felt more country-twanged and folk inspired, Sunday saw the band break out their more experimental and ambient sounding music. Though the Chicago born alternative sound band inherently defies any conventional genre, the Saturday and Sunday sets were noticeably varied in song selection and feeling. Sunday saw Jeff Tweedy and the gang breaking originals like "Via Chicago," "Art of Almost" and "Hummindbird." Perhaps the highlight of the set came when they broke out three songs from their collaborations with English indie-folk artist Billy Bragg. Many fans hailed his Mermaid Avenue albums with Wilco as some of the finest work from both artists. It was a great way to get more casual fans such as myself familiar with some of the band's greatest collaborative work. These two sets at the Lockn' festival were Wilco's only festival performances of 2014, a year which has seen the band taking time for individual solo endeavors and further plans for the future. Yet another Lockn' exclusive!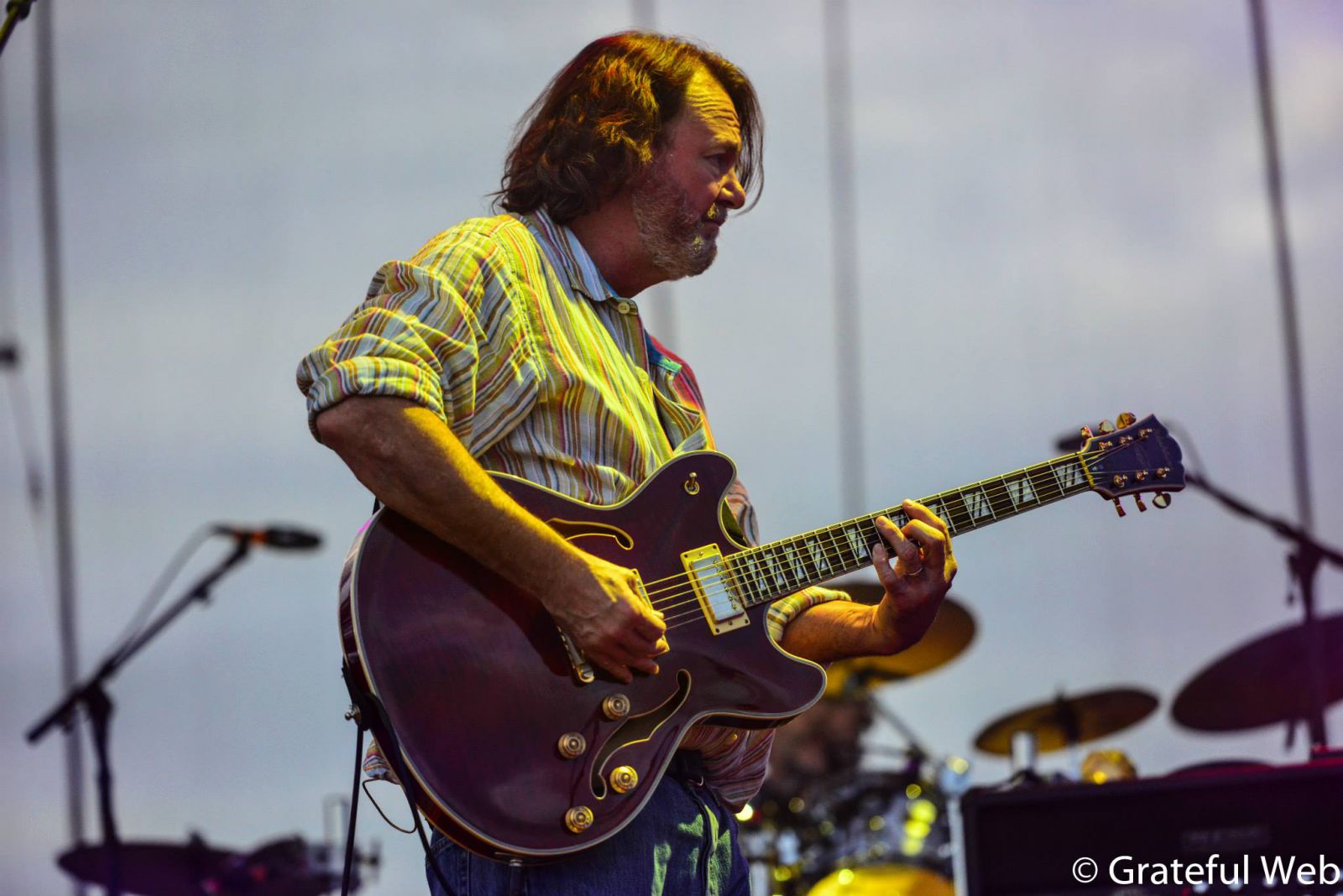 Many of the Lockn' festival attendees came for the Widespread Panic and family inclusion. The Steve Winwood collaboration from the night before had been a festival highlight, surely something that few people will ever see again. It's clear that Panic is at a performance peak, connecting deeper with their devoted fans and understanding how to balance their huge career of music into sets that change every time they perform. Lead guitarist Jimmy Herring has been with Panic for nearly a decade now and the band is more focused than ever. While the Winwood collaboration was a blast and notable for the posterity of the band's history, Sunday's Panic set was the highlight of their two performances, blending fan favorites and rarities along with unexpected guest appearances. Panic staples like "One Arm Steve," "Barstools and Dreamers," and "Pilgrims" showed the band partying into a set of old school tunes. The slow rendition of "Porch Song" was a lovely tribute to founding guitarist Michael Houser, as is every time they perform the nuanced guitar work of "Slow Porch." "Pickin' Up The Pieces" and "Old Neighborhood" featured saxophonist Randall Bramblett, who had also performed the night before with the band and Winwood.
The classic medley of "Down" into "Greta" brought the funk thanks to bassist Dave Schools taking us on the twelve-string ride of our lives. You've got to adore Panic's unique rhythm section of bassist Schools, drummer Todd Nance, and percussionist Domingo Ortiz. It's the backbone that separates them from any other music that has ever been called Southern Rock, which traditionally keeps the rhythm section simpler. I always enjoy the colorful filling of Ortiz's hand drumming combined with Schools quicker-than-lightning baselines; so much texture to accompany the guitar work of Herring and John Bell. The Panic Sunday show is often regarded as the best of any occasion when they perform. So the band ended their two-hour Sunday festival set with a sit in from Susan Tedeschi for the song "Use Me." The dual force of her and John Bell's vocal power floored the Lockn' crowd and ended their two-performance stint on the highest note imaginable.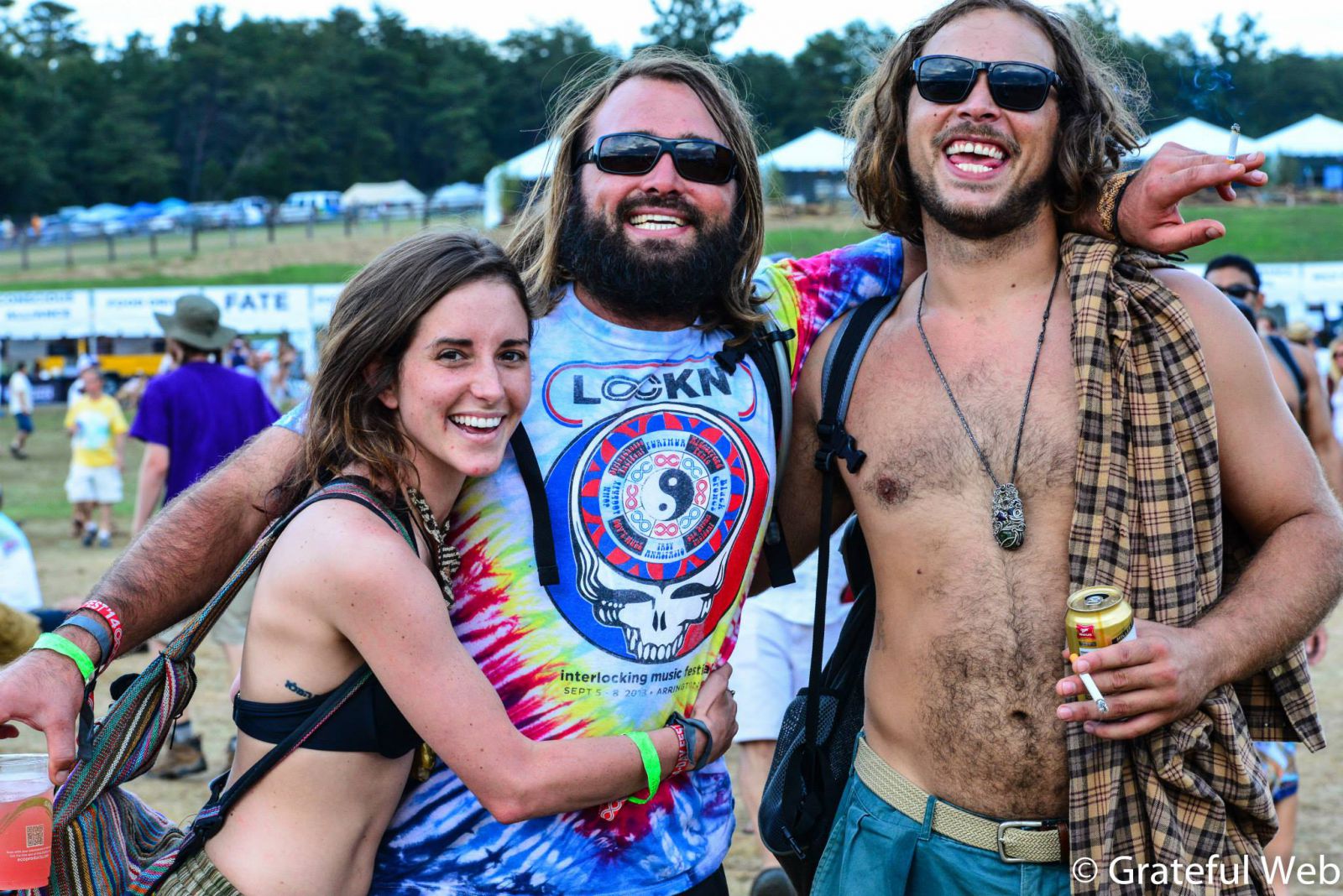 The best was yet to come, truly. There was no better way to close such an impressive four days than the final festival performance from the legendary Southern Rock Granddaddy Jam Band, The Allman Brothers Band. Soon to come will be an in-depth breakdown of the Allman's set, along with a wrap-up of the 2014 Lockn' Festival, and a few afterthoughts. Thanks for following Grateful Web's coverage of the festival!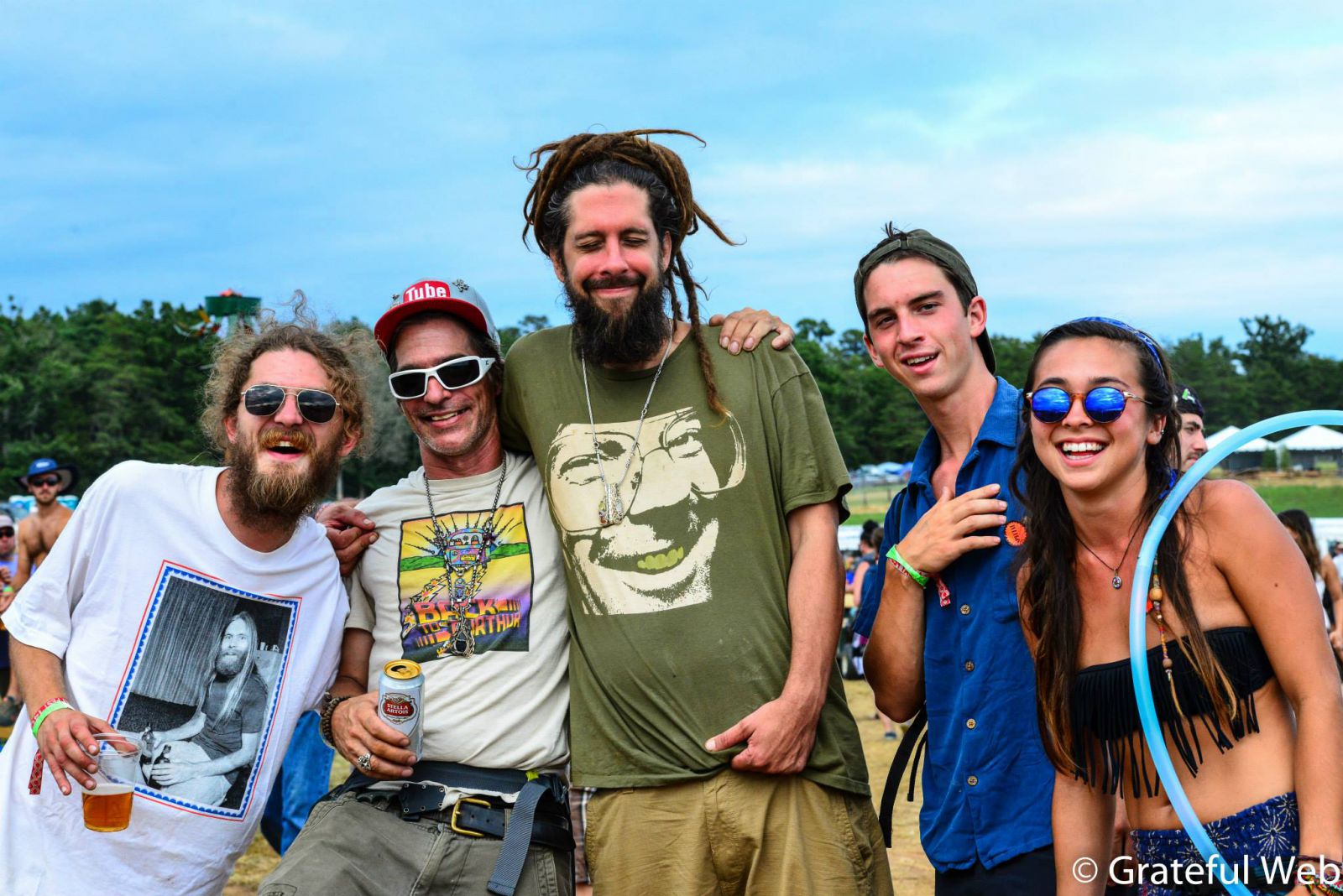 Check out more photos from Sunday @ Lockn' Festival.