Keller Williams | thief | Review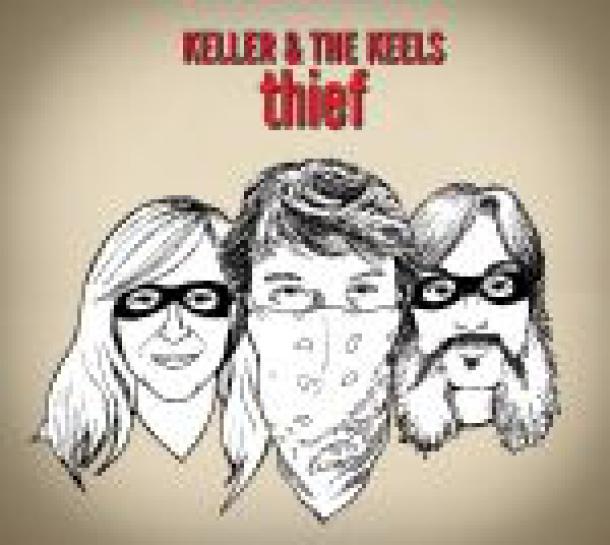 Later this month, the enigmatic Keller Williams will release his 756th album. Okay, that number may be off by a few. Nonetheless, every time I turn around, it seems as if k-dub is onto some new project- playing solo, taking a stab at group rock with the WMD's or complimenting the drumming of Bill Kruetzmann and Mickey Hart this summer with the Rhythm Devils. But my favorite of his endeavors has to be when he links up with Jenny Keel on bass and Larry Keel on lead guitar to play under the well alliterated name Keller and the Keels. And for 'thief', his appropriately named latest album, Keller got his acoustic power trio back together for a second recording full of covers slyly arranged into bluegrass and contemporary country tunes. But if you think that the name of this album is as superficial as it sounds, take a listen; you will quickly realize that it is not just the tunes that are stolen. No, the caper was much more subtle than that. Keller stole the idea of the songs, making them his own, just as every thief wants to do with the loot he pilfers.
The record begins with a nod to one of the kings of the classic sound of country perpetuated by Willie Nelson, Waylon Jennings and Kris Kristofferson, the author the opening cut 'Don't Cuss That Fiddle'. As the song begins, the guitar playing is tight, as if Willie was playing it himself on one of his more sober days. The picking is fast paced and the notes are melodic. As soon as he saunters in, it is evident that, once again, Keller is letting the Blue Ridge Mountain part of his persona loose on this album, just as he did in the original endeavor with the Keels, 2006's 'grass'. The three-part harmony on the first chorus sets the bar high for the rest of the album, as does the humility of allowing Larry Keel a sung verse of his own. Larry sounds as if he was born with the scraggly voice of a 50-year alcoholic who smokes a pack of unfiltered cigarettes everyday between 5 AM and quitting time while he works in a coal mine. And, never one to miss the irony in lyrics, Keller's intention in choosing this song to start this circus comes through in the lyric "We're in this gig together, so lets settle down and steal each others songs."
The adult contemporary country start of the second cut, Patterson Hood's 'Uncle Disney' is hypnotic, like the sound of a light rain fluttering between Keller's fingers as he trickles his rhythm guitar on top of Larry's lead. Not to disrespect the anthropological statement that is being made in the lyrics of Patterson Hood, but removing the choruses and splicing together the instrumental interludes between each verse would result in one of the most melodic, soothing compositions ever to swim into your ears. No wonder the album's producers felt that the only way to compliment these instrumental sections was with equally mixed three-part harmony, a la Crosby Stills and Nash.
When reading up about the charts that Keller chose to rework for this second album with the Keels, The song that I thought Keller might have had the most difficulty with was Amy Winehouse's 'Rehab'. I couldn't have been more mistaken. The songs straight ahead bluegrass made me immediately think of it as the next bluegrass standard to be passed around the newgrass scene like Old Crow Medicine Show's 'Wagon Wheel'. Can't you just see Roddy and Del and the rest of the McCoury Band gathering around a single mic, harmonizing on the syncopated 'no, no, no" and "go, go, go" vocals? And the chorus convincingly shows the relationship between the throwback R&B style of Ms. Winehouse and bluegrass- and how they are both rooted in 12 bar blues.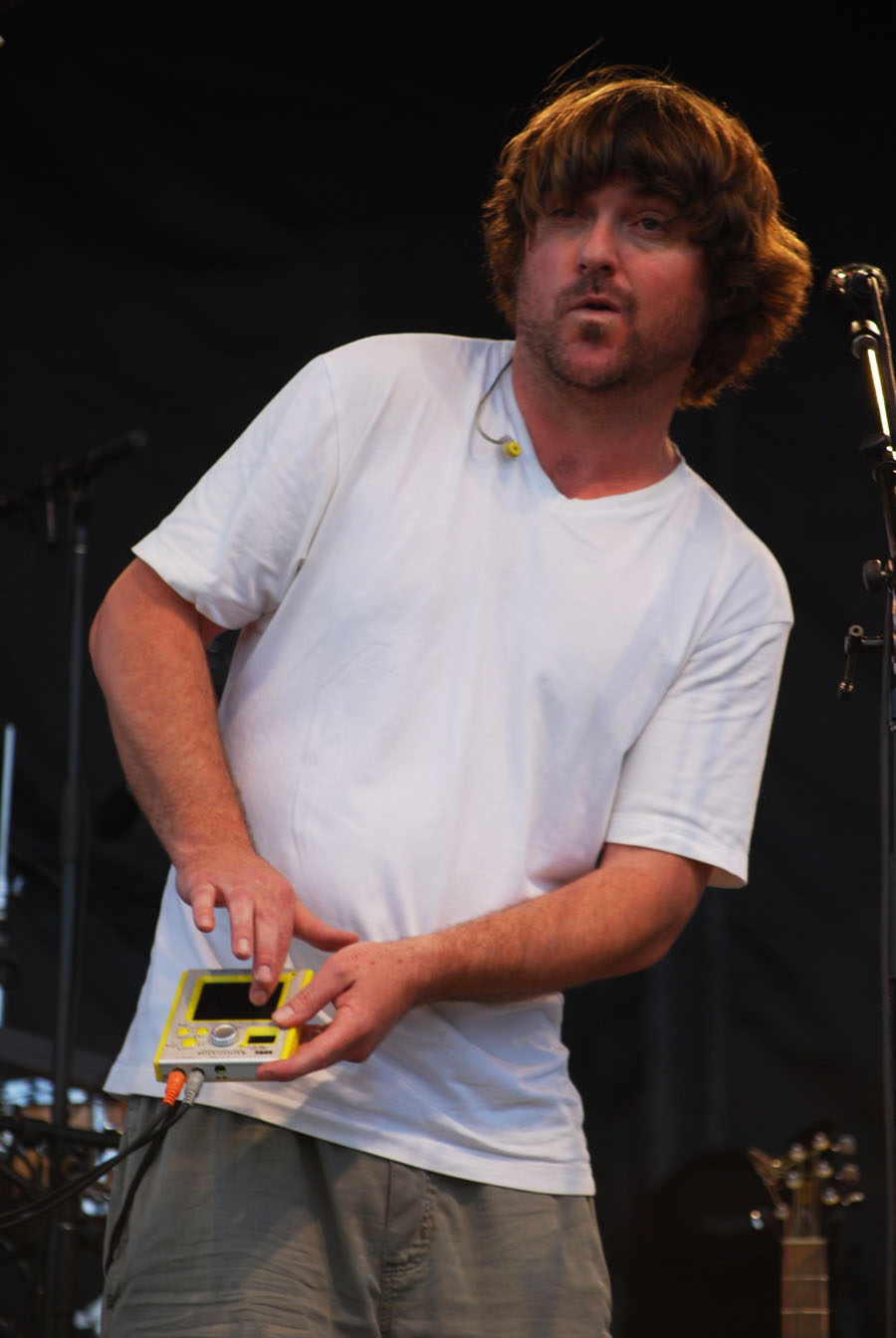 The flavor of the month is Danny Barnes. Maybe its because you can't open up an article on our competitors website, the ESPN of jamband coverage, without reading about this man who is, finally, being recognized for the musical genius that he is.  So it is no surprise that the instrumental introduction to Keller's cover of Barnes' 'Get It While You Can' is one of the most dynamic pieces of music that the album holds. It is a direct tip of the cap to the writing of Danny on his most recent album 'Pizza Box' as well as all of the music he has been making before you heard of him. 'Get It While You Can' is the most powerful song on the album. It stands apart as it neither makes you chuckle at the difference between this version and its original, as you do when you hear Keller sing Amy Winehouse, nor does it juxtapose the rainbow that is Keller with the dust and dirt that are bluegrass. Instead, on 'Get It While You Can' Keller channels Danny Barnes.
The catchy guitar hook of Ryan Adams' 'Cold Roses' is only overshadowed by the even catchier chorus. Keller will steal this song from this version of himself because, if you were to take away the backing of Larry and Jenny, you would have a song that is in the vein of so many others that Keller plays by himself- filling a large stage and a larger room all by his lonesome. Still, it is Larry's guitar playing during the slower choruses that will force you to listen to this song again and again. When seeing Keller and the Keels live, it is nearly impossible to hear all of the intricate picking that Larry does. But, on his studio recordings, you can hear that no two verses are the same. Larry concocts snowflakes of music- each perfect and original.
It is hard to tell who is singing at the beginning of the cover of The Grateful Dead's 'Mountains of the Moon', but after a few listens, I realized that Keller was stealing the vocal sound of his lead guitarist. Par for the course on this album. When listening to Keller's take on one of his oft-admitted favorite bands, it is easy to see how the defining psychedelic band of the late 60's and 70's was influenced by their bluegrass predecessors and how even in one of their more psychedelic tunes, the bluegrass can be drawn out. And the homage to the solo playing of Jerry Garcia as the song fades out makes we wonder if Larry too was a deadhead.
Never one to seem to take things to seriously, it seems like Keller poked a bit of fun at himself with the next song, choosing 'Teen Angst' by Cracker. When he continually repeats the mantra that "what the world needs now, is another folk singer, like I need a hole in my head', it reminded me of the unoriginal thought of a popular magazine that rudely surmised that the best thing about Keller Williams is "that there is only one of him." But, you see, Keller is a folk singer. He sings political. He sings environmental. He calls for change. He demands of his audience. No, his message is not as controversial as Bob Dylan's was all of those years ago, but our collective conscience does not see music as having the potential for rocking the boat that is once did. Now to stir up the mainstream, a person needs to break the law rather than question it.  Perhaps this is what Cracker's teen angst was all about.
By the time Keller covers his longtime friends Yonder Mountain String Band, the album seems to have settled into itself. On this song, the subtle backing vocal for Keller is more Keller. It is comfortable and non-controversial; the equilibrium of mid-album is both achieved and maintained by this newgrass ballad.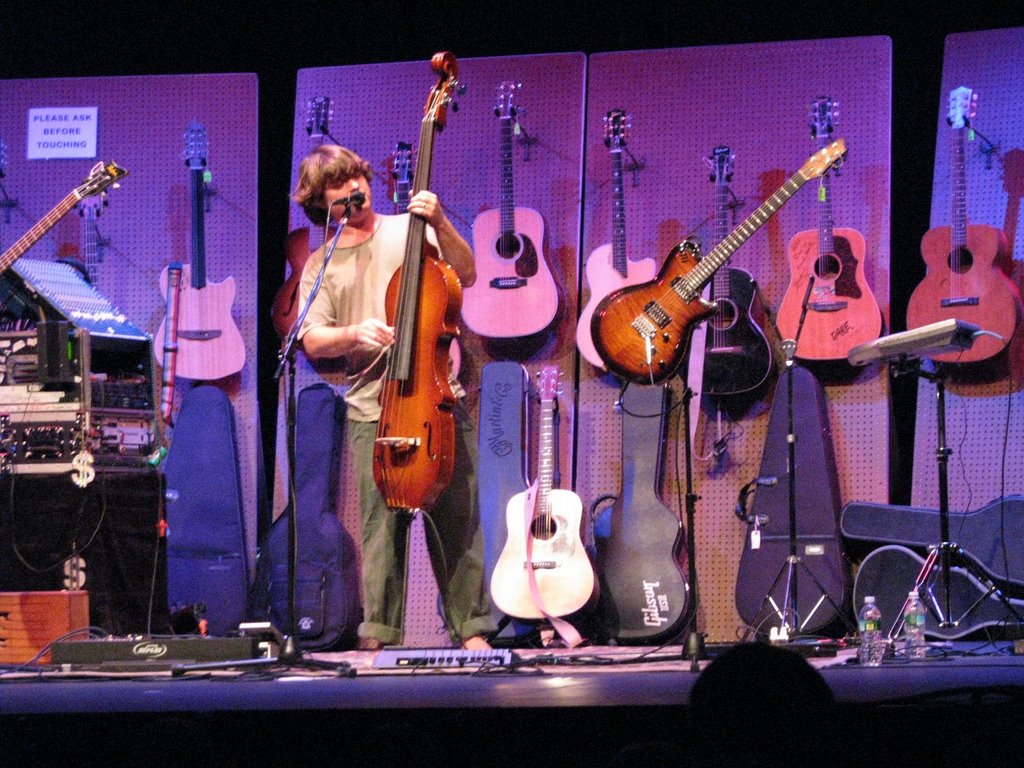 Leave it to Jack White to dislodge the symmetry. The mouth trumpet makes its debut on the next track, the Raconteurs 'Switch and the Spur' and, thankfully, Keller waited until the tenth song to do so. I am not saying I don't like this novelty, and by novelty I am equating the mouth trumpet with a handshake buzzer or a whoopee cushion. I am just saying that a whoopee cushion too often deflated looses its freshness. And the dueling guitars and pseudo-trumpet in the crescendo of the instrumental portions of the song, put side by side with the vocals at the end of the song that sound more Tenacious D than Brendan Benson and Jack White ever thought they were, make this song bit discombobulated.
It isn't until two tracks later, the Butthole Surfer's 'Other People's Eyes/ Coming Down The Mountain' with the return of the three-part harmony, does the album, that had begun to sway and careen under its own weight, return to its proper course.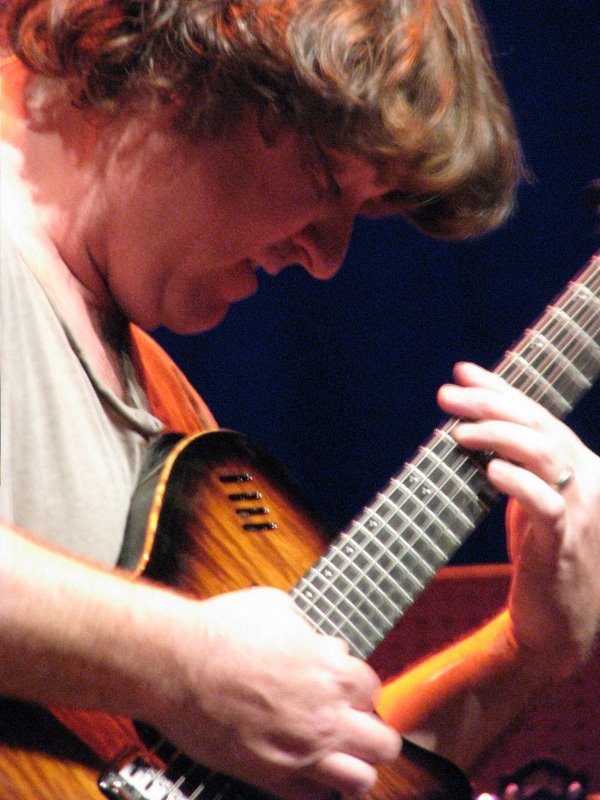 And, even on a song like 'Bath of Fire' by The Presidents of the United States of America, a song that no mater what Keller does, he is not going to be able to make it a bluegrass tune, you have Larry Keel- and Larry Keel can do what he wants as long as he is doing it bluegrass. Larry's brain clearly contains a bluegrass filter. In comes pop music, but he hears bluegrass. In comes rock and roll guitar, he hears Appalachian picking. I can only assume that when he hears Tchaikovsky, he envisions every member of the Hatfields and the McCoys sitting on downed logs playing every instrument known to the music of Kentucky- banjos and mandos and gallon jugs and washboards and guitars and fiddles to boot; all being anchored by Jenny's slappy stand up, as this and every song have been so effortlessly on this album.
The album begins where it ended, with a Kris Kristofferson tune. Once again, Keller gives Larry a verse. And once again, on 'The Year 2003 minus 25', we find the band riffing on the theme of crime. We are reminded that Keller and his partners slipped one past us that felt like it was theirs. But theirs is not their own and theirs is not ours either. Theirs is everyone else's and, clearly, everyone else's is theirs.
When given the opportunity to review this album, I thought I would have to go back to listen to the original recordings, by the original artists for a comparison. But after listening to 'thief' for the first time, I knew I wouldn't. Why would I? One time through start to finish, and I quickly realized the point of what this trio was doing. If you were to hear these songs and have never heard them before you would simply assume they were all originally recorded as bluegrass songs. Why not? They simply sound natural the way this trio has arranged them. Thank you Keller and the Keels for committing this victimless larceny.