Beyond the Thunderdome, if you weren't Cheech & Chong'ing your way to the movie theatre to see Stripes, chances are good, you would have wanted to check out what TUT's Chicago had playing in 1981. Among the 3.3 million businesses shut down due to COVID-19 and the staggering rate of loss for clubs & live music entertainment, we remember TUT'S Nightclub: 1979-1984.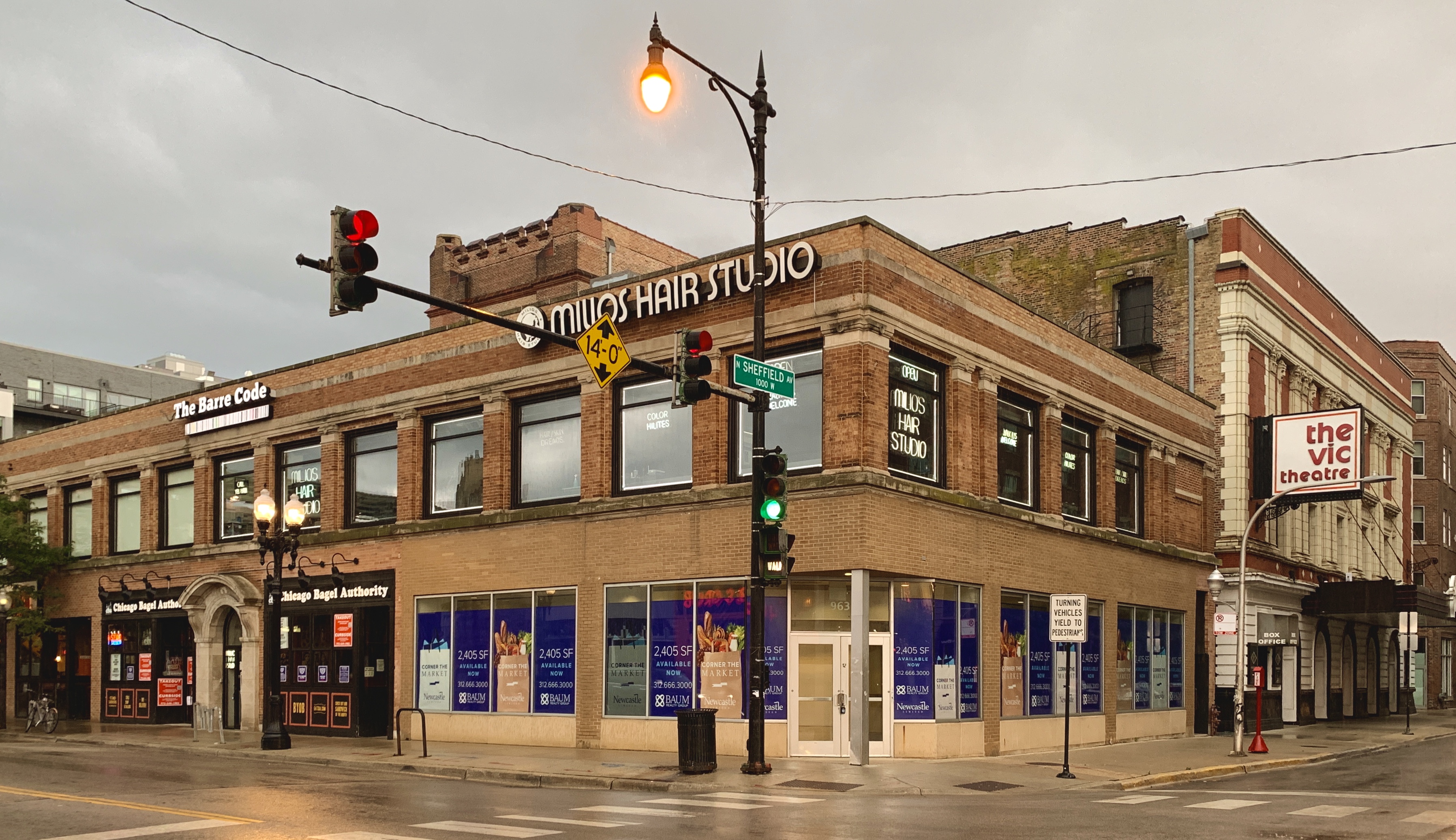 2020 is bringing back the mullet, but let's not credit just Joe Exotic for that fine bouffant. Forty years later, those 4 solid years of community, connectivity, and creativity are still a cherished fluid memory with no clear capacity to forget, even if we can't quite remember it clearly...
The hottest live music club in Chicago from 1979 - 1984 was TUTS. Short in years but overflowing with life, the club was a tastemaker for all genres of music: punk, ska, rock, jazz, folk, blues, and more. Located on the second floor of a nondescript retail corner in the heart of Lakeview neighborhood next to the yet-to-be-opened Vic Theatre, this 350 seat capacity was the place to see music. It was an all legal place to have an illegal spirit. Hawaiian shirts and iconic TUT logos brought Magnum P.I. to life while ladies with miniskirts got drink discounts and special VIP access.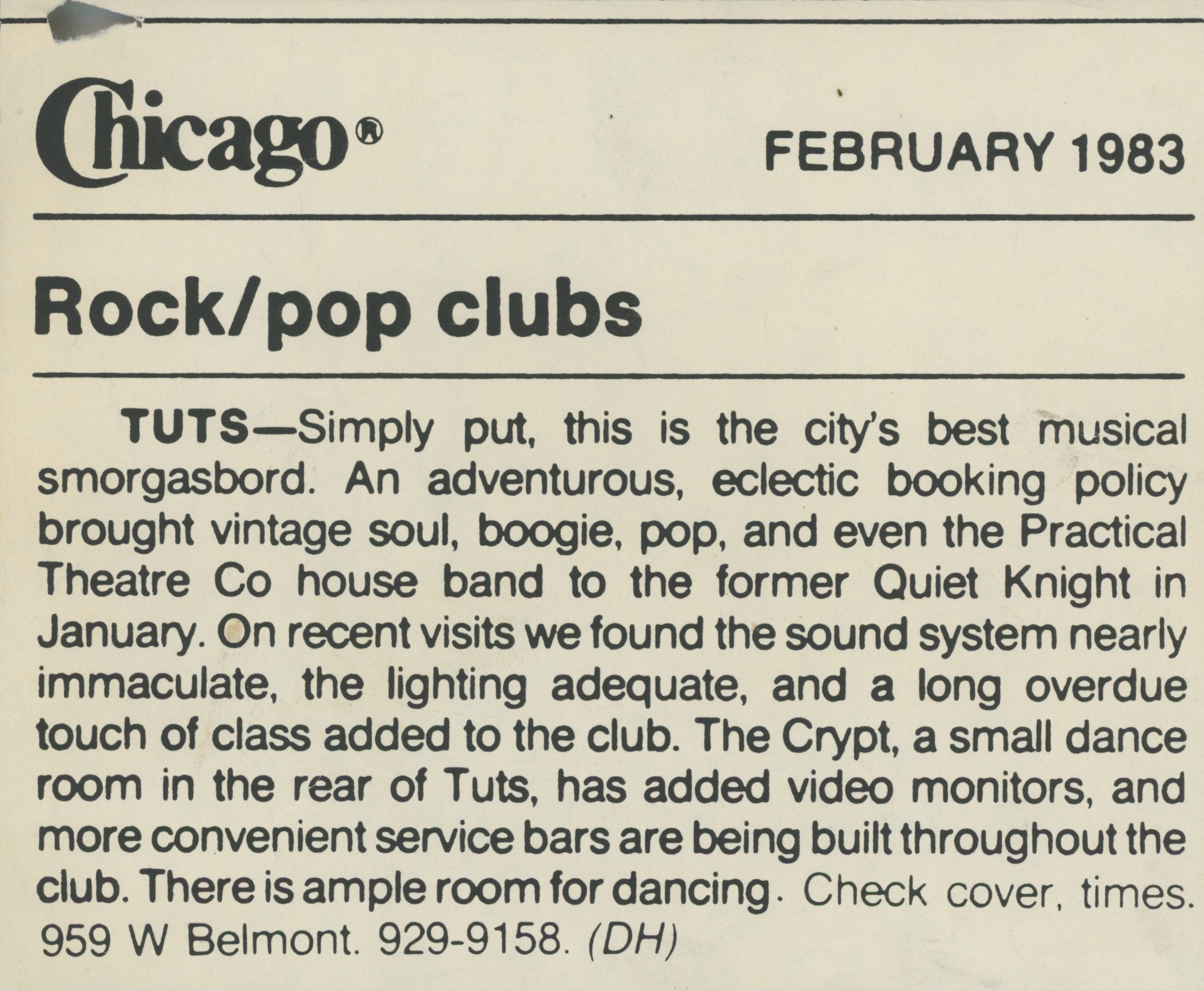 Artists who played there included Savoy Brown, Commander Cody, T-Bone Burnett, Jack Cassidy, Jorma Kaukonen, The Turtles, Richie Havens, Levon Helms, and many more.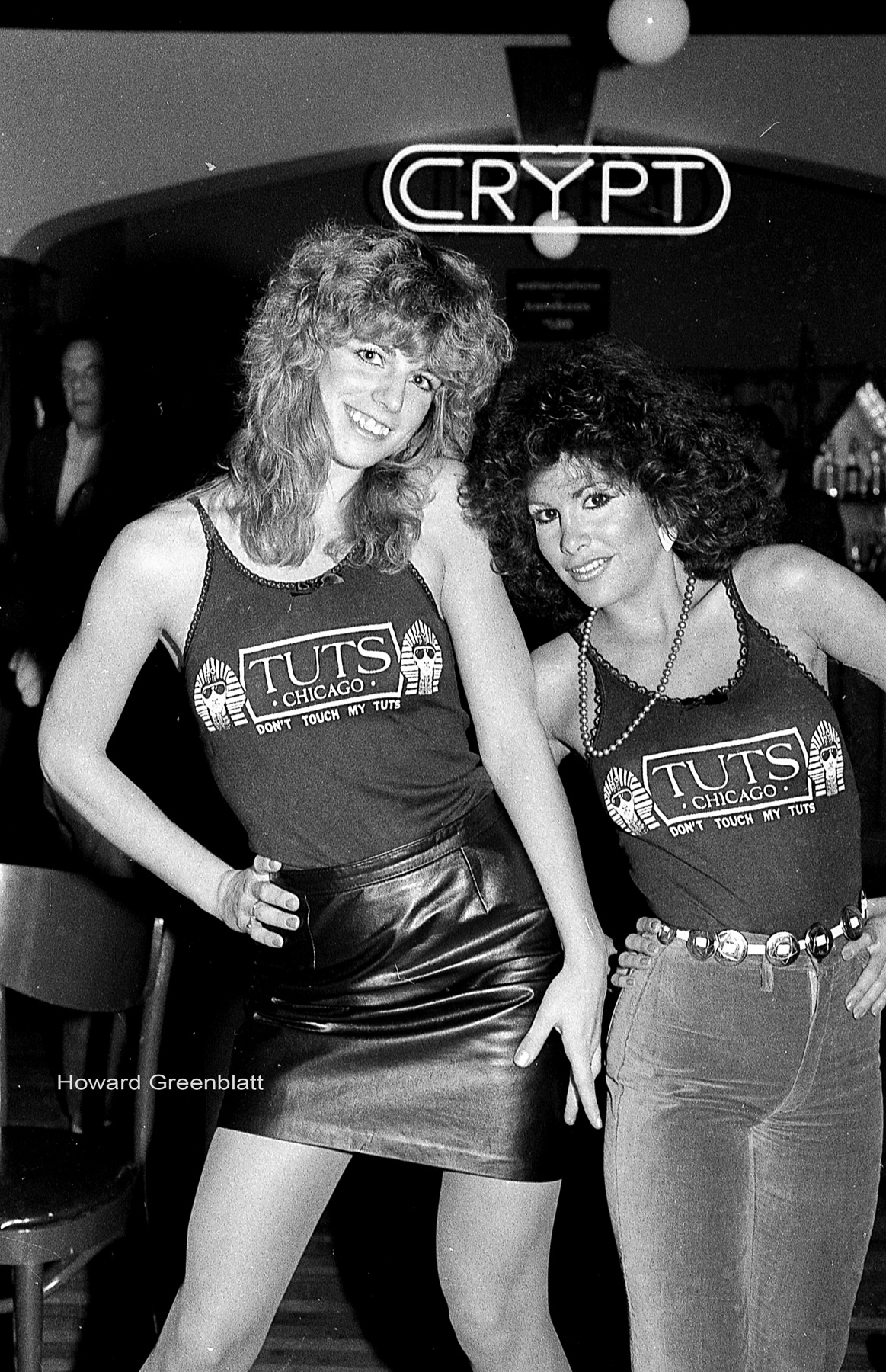 Prior to TUTS, this same location was The Quiet Knight from 1969 to 1979. That stage hosted Bob Marley, The Talking Heads, Tom Waits, Jimmy Buffet, Linda Ronstadt, Jim Croce, Bruce Springsteen. The most legendary of nights was in 1978 when Mick, Keith, Ronnie, and Charlie made a guest visit to join Muddy Waters and Willie Dixon on stage. These walls are saturated in the vintage soul that provided the city's best musical smorgasbord. Today this unassuming corner leaves no evidence of its former glory other than a few artifacts in the current tenant's lobby, Milos Hair Salon.
In celebration of this anniversary, former staff member Philamonjaro is issuing a limited edition t-shirt featuring the iconic club logo: http://www.philamonjaro.com/tuts-order-form
Black Friday 20% off TUTS hoodies and t-shirts through Monday 11/30.
Promo Code BF2020
https://www.belowthecollar.com/philamonjaro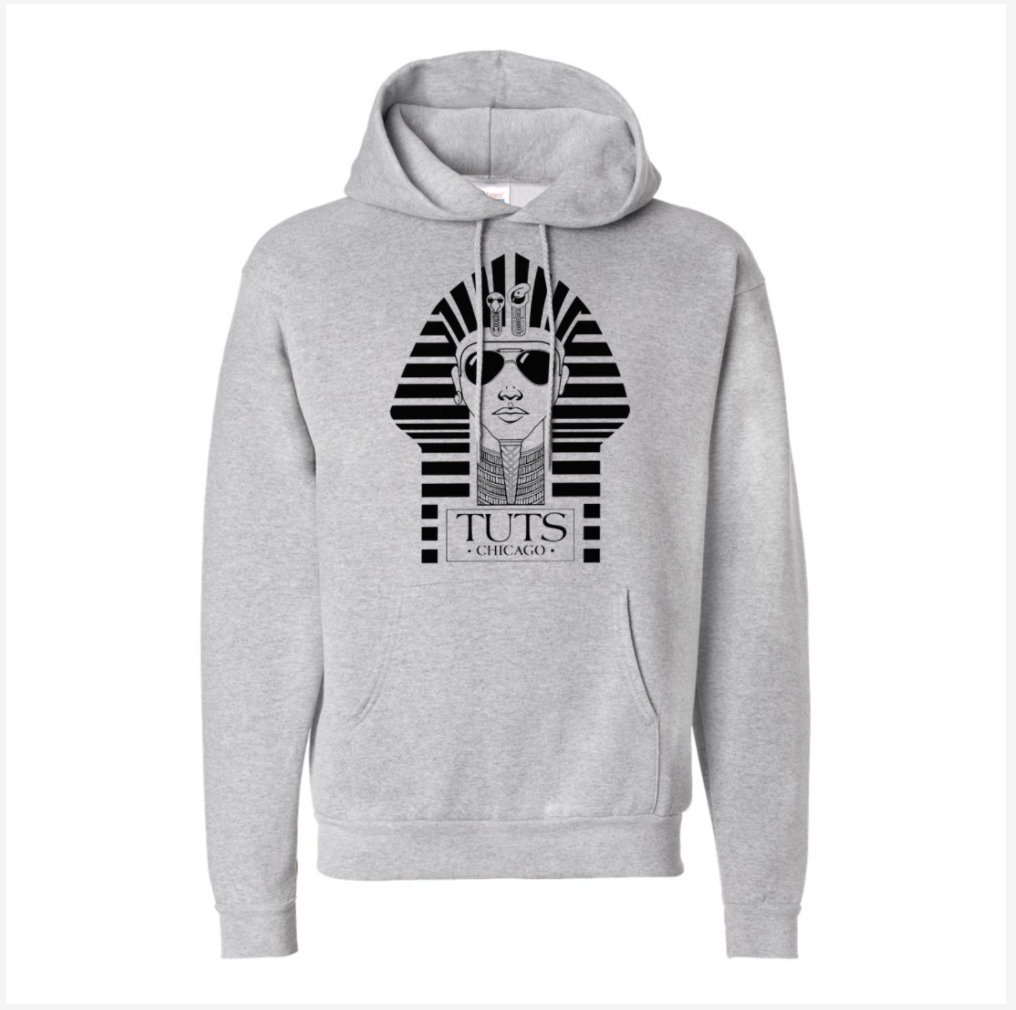 BYLINE: Howard Greenblatt was TUTS house photographer and went on to have a prolific career as the staff photographer at Brookfield Zoo including winning industry awards. He now is an avid blues photographer. For photographs or a limited edition TUTS photobook: http://www.imaginepictures.net