Some forty or so years ago in the Summer of Love, tens of thousands of Northern Californians – and soon after, many more Americans – changed their minds about certain aspects of American life.  They decided that spending their lives in the pursuit of fun and a higher wisdom would be preferable to an existence devoted exclusively to getting, spending, and serving corporations.  They decided that all of this would be best accompanied by music.
Some of them went to work at a fair that evolved into the Harmony Festival.  Some of them followed a band called the Grateful Dead. Some of them did both. And on Friday, June 10, from 9PM – 3AM they have the chance to do it all again, together, in one location.
The 33rd annual Harmony Festival—which runs June 10, 11 and 12—is pleased to present as part of its 2011 festival Harmony After Dark late night concerts:  "A Tribute to the Life of Owsley "Bear" Stanley and the Musical Spirit of Jerry Garcia", featuring performers Steve Kimock, the David Nelson Band, Jesse McReynolds, members of Railroad Earth, and Moonalice. The show will be held Friday, June 10 in Harmony Hall on the festival grounds at the Sonoma County Fairgrounds in Santa Rosa, California.
Access to this very special Late Night attraction is included with a Harmony Festival Three Day Plus, Whole Festival or VIP ticket OR a separate Friday Night Ticket ($45 online in advance), which includes all of the other Late Night concerts and after hours attractions.
In the Harmony Festival tradition, the visual arts grab just as much spotlight as the sonic, and Harmony Hall will overflow with Rock Art by TRPS; live art and installations by Tribe 13 featuring original art by Jerry Garcia, Owsley Stanley, Rick Griffin, Alton Kelley, Stanley Mouse, The Merry Pranksters, Alex Gray, Mati Klarwein, Martina Hoffman, and more; a collection of Original Blotter Art curated by Shady Backflash and Rick McCloud; live painting by Stanley Mouse and Mark Henson; visuals by Jonathan Singer; and ambience and interactive experientials by Johnny Dwork and Peak Experience Productions.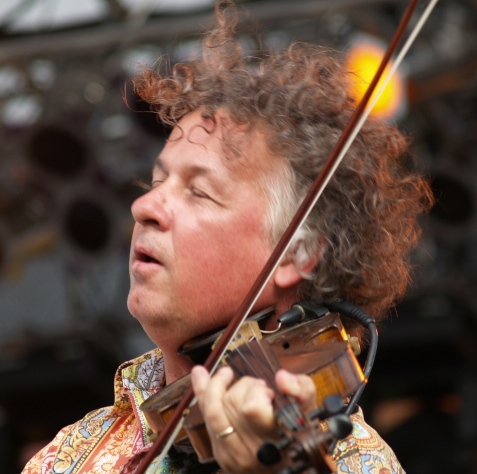 In addition to being the legendary chemist behind the psychedelic adventures of mid-60s San Francisco, Owsley Stanley, who recently passed following an auto accident, became the Grateful Dead's soundman, and in 1973 produced the Dead's last album with Warner Bros., Bear's Choice.  Kimock, Nelson, McReynolds and their friends will re-create the album, a long-time Dead Head favorite.  This unique resurrection will cap an evening of performances by musicians who were part of Jerry Garcia's legendary playing career and extended musical family, including:
Steve Kimock, unquestionably one of the pre-eminent guitarists in the jam-band explosion that emerged after the Grateful Dead stopped touring, so it's appropriate that in the early '80s Garcia himself identified Kimock as his "favorite lesser-known guitarist
David Nelson, whose first professional show at the San Francisco State Folk Festival of 1962, was in a band called the Hart Valley Drifters led by Jerry Garcia.  David went on to fame as a founder of the New Riders of the Purple Sage.
Jesse McReynolds, an icon of bluegrass, a peer of Bill Monroe's and a personal hero of Jerry Garcia's, recently released a tribute album to Garcia and his lyricist Robert Hunter called Songs of the Grateful Dead.
Railroad Earth, one of the leading jam bands on the current scene, and members from the band will be playing.
Moonalice, which features the considerable talents of Roger McNamee (Flying Other Brothers), Ann McNamee (Ann Atomic), Pete Sears (Jefferson Starship, Hot Tuna), Barry Sless (Phil Lesh & Friends, Kingfish), and John Molo (Bruce Hornsby & the Range, John Fogerty, the Other Ones).
In short, musicians from all facets of Jerry Garcia's musical life will converge on the stage at Harmony Hall to make music in the tradition of all traditions. In anticipation of the considerable attention this line-up will garner, music industry heavyweight Guitar Player magazine has joined forces with Harmony Festival to sponsor this once-in-a-lifetime event.
Celebrating 33 years of "Unity in Community", Harmony Festival is a proud, repeat winner of The Bohemian's Best Festival and Best Music Festival Sonoma annual reader awards.
HARMONY FESTIVAL Five stages, three days, two nights…one unforgettable experience!