As luck would have it for Dead Heads, a 50th Anniversary expanded edition of Bob Weir's "Ace" record, just released by Rhino Records on January 13, 2023, brings Grateful Dead music fans superiorly upgraded audio quality and a whole bunch of new content – nine live tracks recorded in April 2022 in New York City by Bobby Weir & Wolf Bros.
On this "50th Anniversary Deluxe Edition," reproduction brought greater frequency range, less noise, and higher dynamic range. The treble is crisper, midrange and bass are bolder and cleaner, and the vocals are more realistic and soulful than the ol' original. According to the new project's promotional materials, the new album is available as a double-CD as and via digital and streaming services. "The newly remastered album is also available on custom 'high roller' pearl white vinyl exclusively from Dead.net, with a black vinyl version to follow on February 3." It can be ordered here: https://store.dead.net/en/grateful-dead/special-collections/ace-50.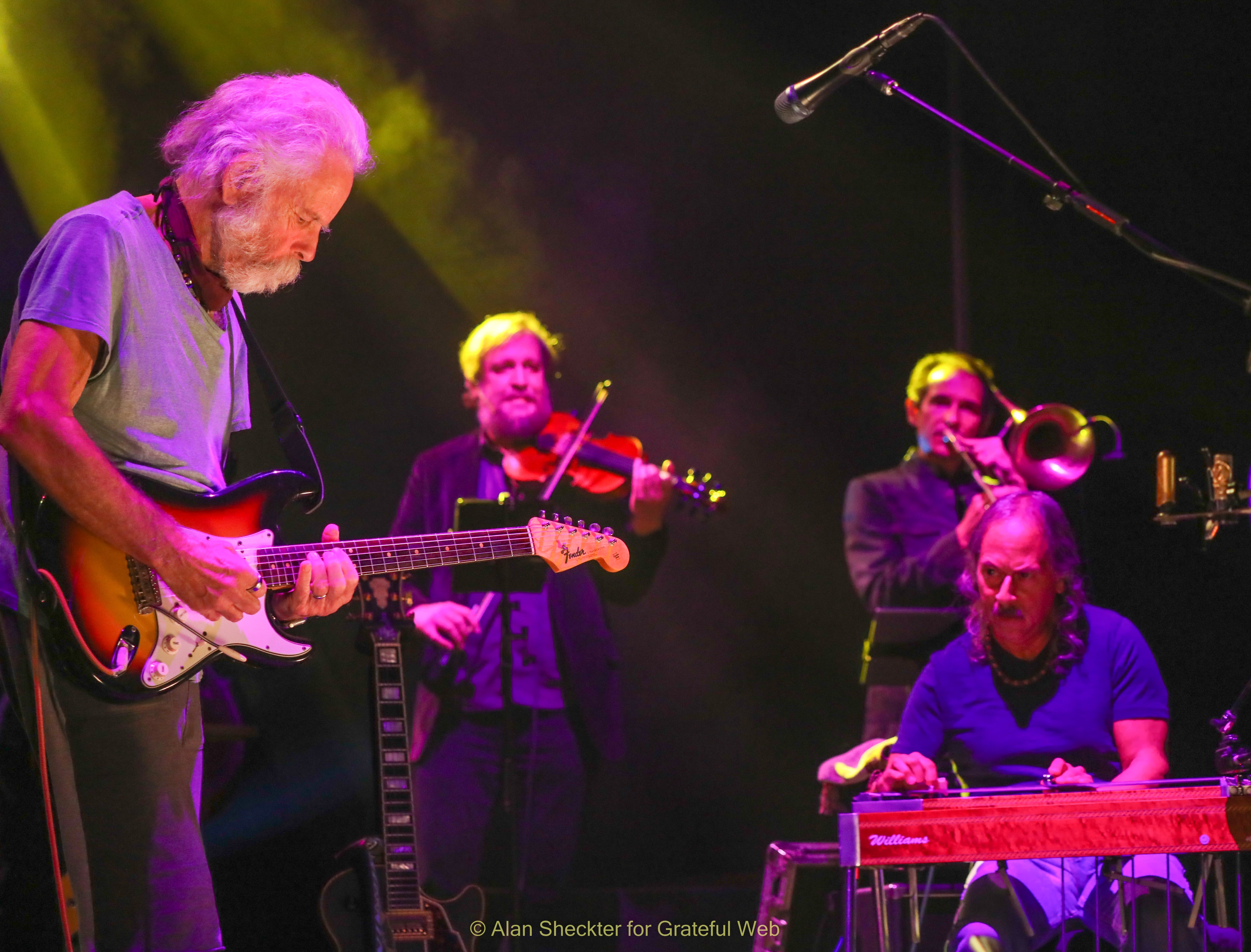 While copies of the original LP, mostly Weir/John Barlow compositions, which has long held nostalgic appeal, can be found – an internet search found copies for sale of upwards of $100 for the Santa Maria record-plant first pressings of "Ace" – you can be sure that this digital, expanded edition has no crackles, pops and/or skips from dust and dirt that were common in that golden age of record-spinning. You also don't have to walk over to your turntable and flip the record after the end of Side One ("Playing in the Band").
The new project, which includes updated versions of "Ace" tracks, also includes an additional 63 minutes of newly released content – all eight "Ace" songs as performed on April 3, 2022, at New York City's Radio City Music Hall by Bobby Weir & Wolf Bros featuring The Wolfpack and Barry Sless on pedal steel, with special guests Tyler Childers and Brittney Spencer.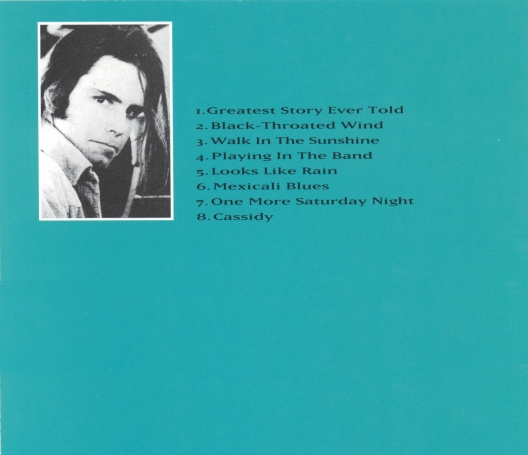 "Ace," recorded when Weir was not yet 25, is essentially a Grateful Dead record, with lead guitar by Jerry Garcia, bass from Phil Lesh, keyboards by Keith Godchaux, and backup vocals by Donna Godchaux, plus some guests, including Snooky Flowers and others on horns, was recorded at Wally Heider Studios, mixed at Alembic Studios, and released by Warner Bros. Records in 1972.
The record came during an incredibly prolific time period in Grateful Dead history. Within two years of each other, "Ace," as well as Jerry Garcia's "Garcia" (1972), "Europe 72" (1972), and the Dead's "Wake of the Flood" (1973), introduced more than 30 new, original songs to the Grateful Dead fold. In addition, "From the Mars Hotel" brought eight more fresh songs in 1974. Almost all of these pieces of music became and stayed part of the Grateful Dead's onstage body of work for the next 20 years, and carried on by post-Grateful Dead ensembles that carry on even now.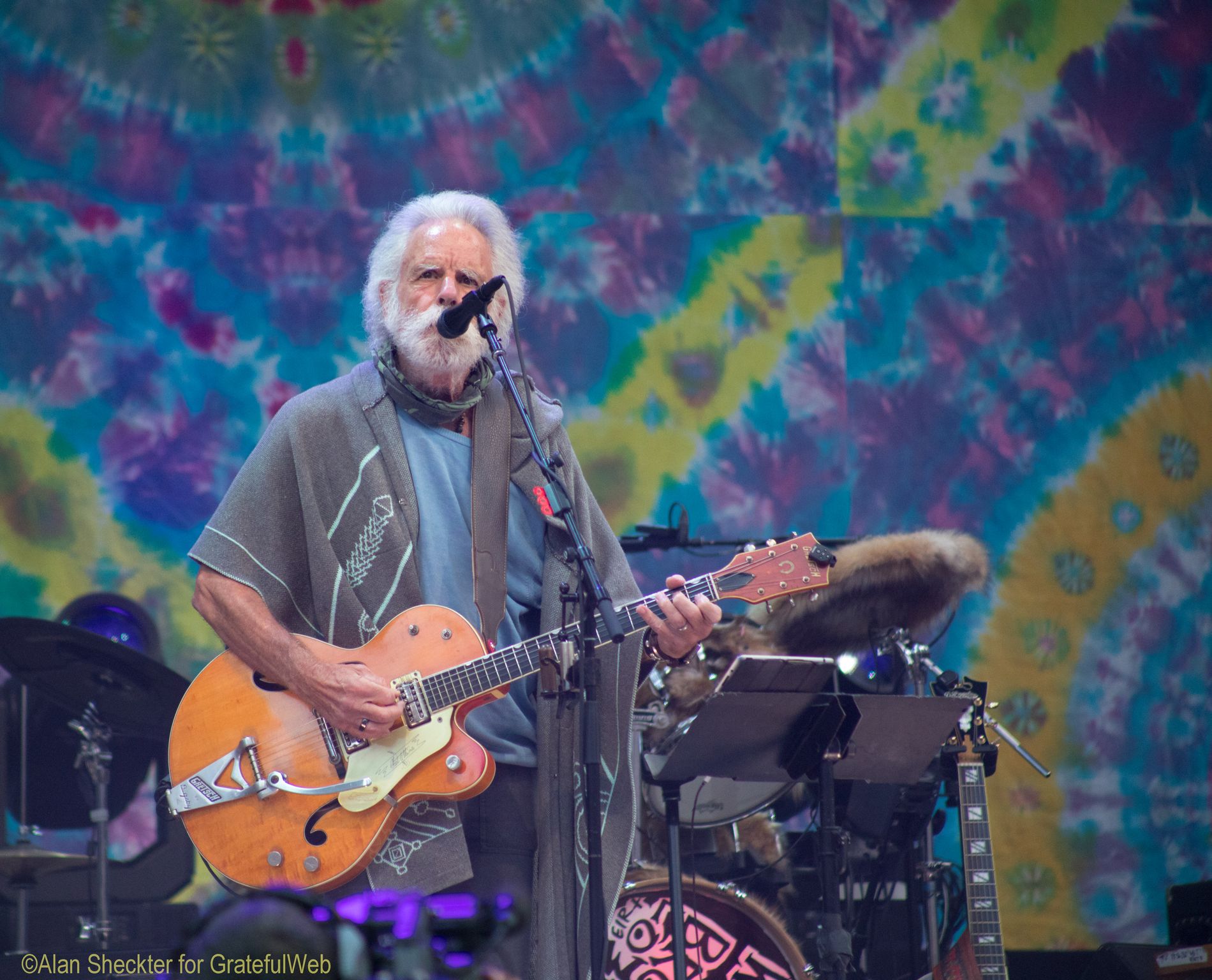 Mickey Hart's "Rolling Thunder" which included "The Main Ten," the predecessor to "Playing in the Band," and "The Pump Song," which begat "Greatest Story Ever Told," was also released in 1972. Jerry Garcia/Merl Saunders' "Live at Keystone," which was made up of covers, many of which became Jerry Garcia Band concert standards, was also released in 1973, as was "The History of the Grateful Dead, Volume One (Bear's Choice), recorded in 1970, but also released in 1973, included "Black Peter," a Grateful Dead standard.
Bobby Weir & Wolf Bros are touring in February and. Check here for more info: https://bobweir.net/shows.
View Bobby Weir & Wolf Bros featuring The Wolfpack & Tyler Childers (on lead vocals) perform "Greatest Story Ever Told" Live from Radio City Music Hall, New York, NY, April 3, 2022.