In its second year of operation, the annual ALL IN Music & Arts Festival in Indianapolis seems to have hit its stride. Shifting towards a jam-heavy lineup compared to its inaugural year, this festival featured headlining sets by Trey Anastasio & Classic TAB, Joe Russo's Almost Dead, Umphrey's McGee, Greensky Bluegrass, Andy Frasco, Trombone Shorty, and Cory Wong, among others.
What set the second annual ALL IN Festival apart from the rest? First and foremost, it was the crowd. With a limited capacity of 7,200 attendees, you never felt crowded. The festival also offered efficient security checks, short lines for restrooms, a variety of food trucks, high-powered water stations, and arts and crafts vendors to meet the essentials.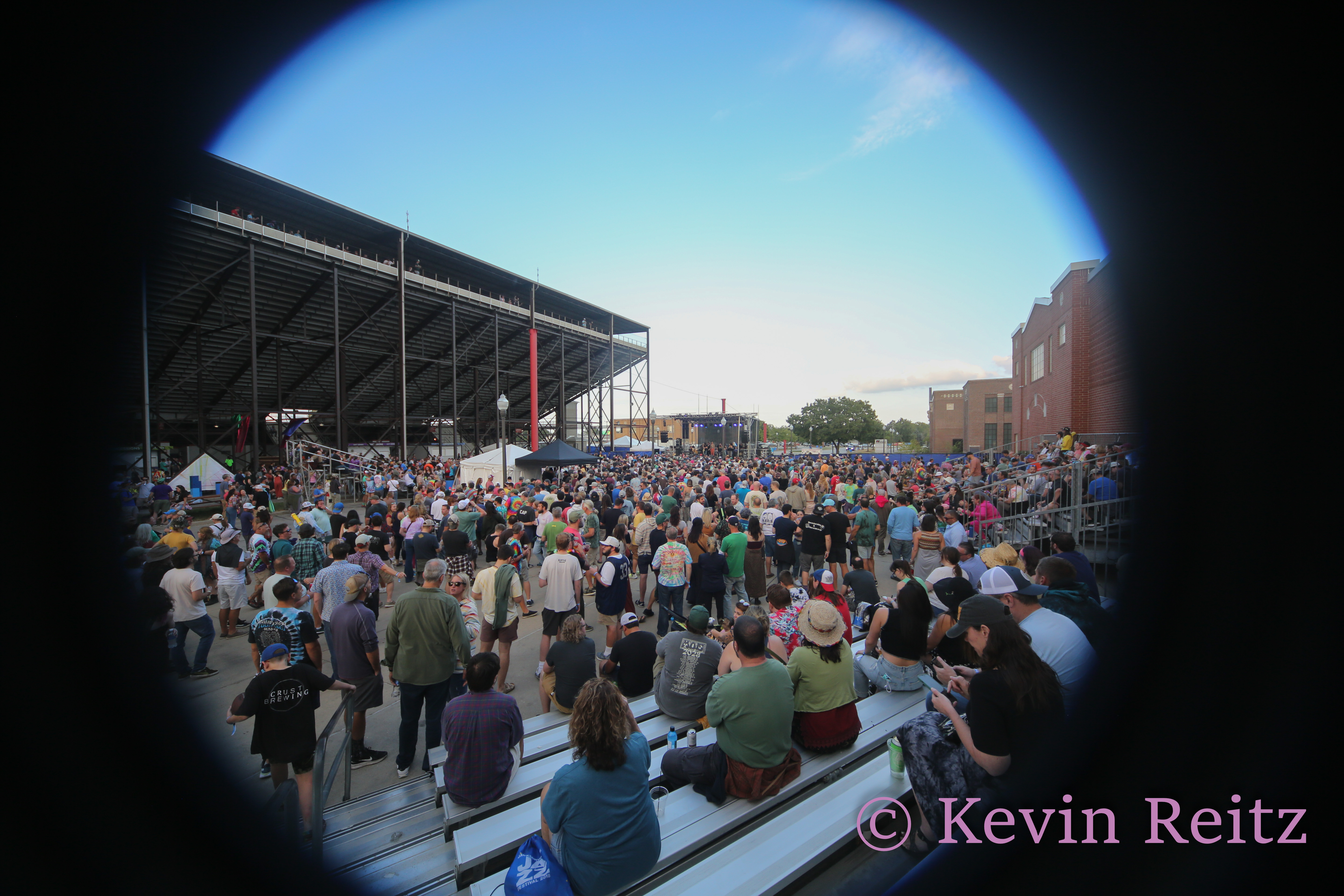 What truly stood out were the festival's two stages. Each stage had bleacher seating as well as general admission, offering various levels of seating open to everyone. Whether you wanted to climb 100 stairs to overlook the outdoor Outerzone stage or grab third-floor club seats in the Indosphere for Trey Anastasio's set, the choice was yours. If you wanted to be on the rail, you could simply arrive a few minutes early or walk right up (with the exception of Trey Anastasio & Classic TAB). With virtually the entire venue accessible, even the most enthusiastic dancers had plenty of space.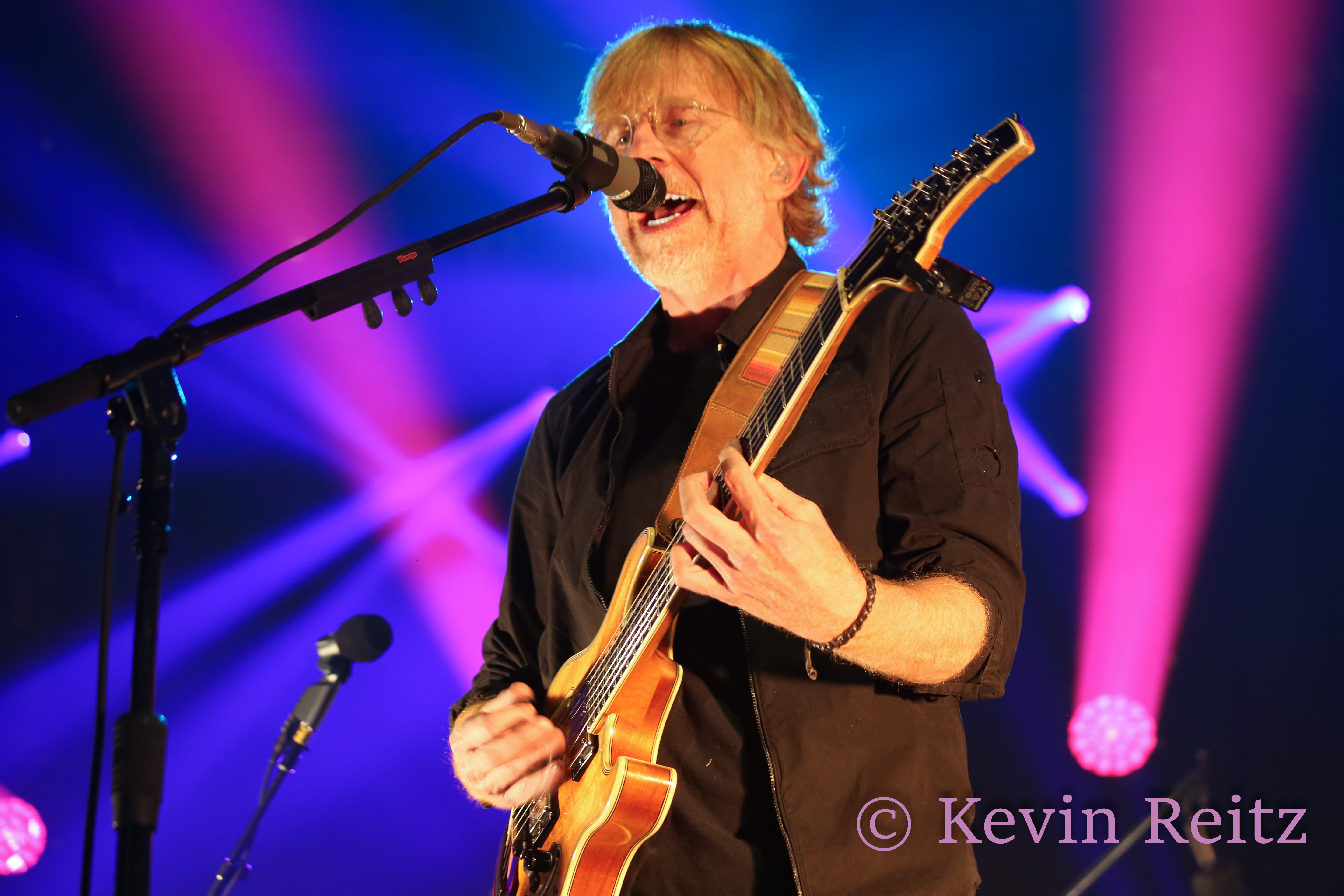 Let's discuss the headlining acts in reverse chronological order. Trey Anastasio & Classic TAB delivered an outstanding performance. They opened with a trio of lively jams, including the fan-favorite "A Wave of Hope." The band even treated the audience to TAB debuts of "Halfway Home" and "The Endless Dream," which showcased their improvisational prowess. The set continued with songs like "Blaze On" and "Outside the Lines," where the band seemed to chart its musical path in real-time. Trey Anastasio's banter and the band's experimentation with new sounds added to the excitement. The night closed with a sultry "Wolfman's Brother" and a high-energy "First Tube."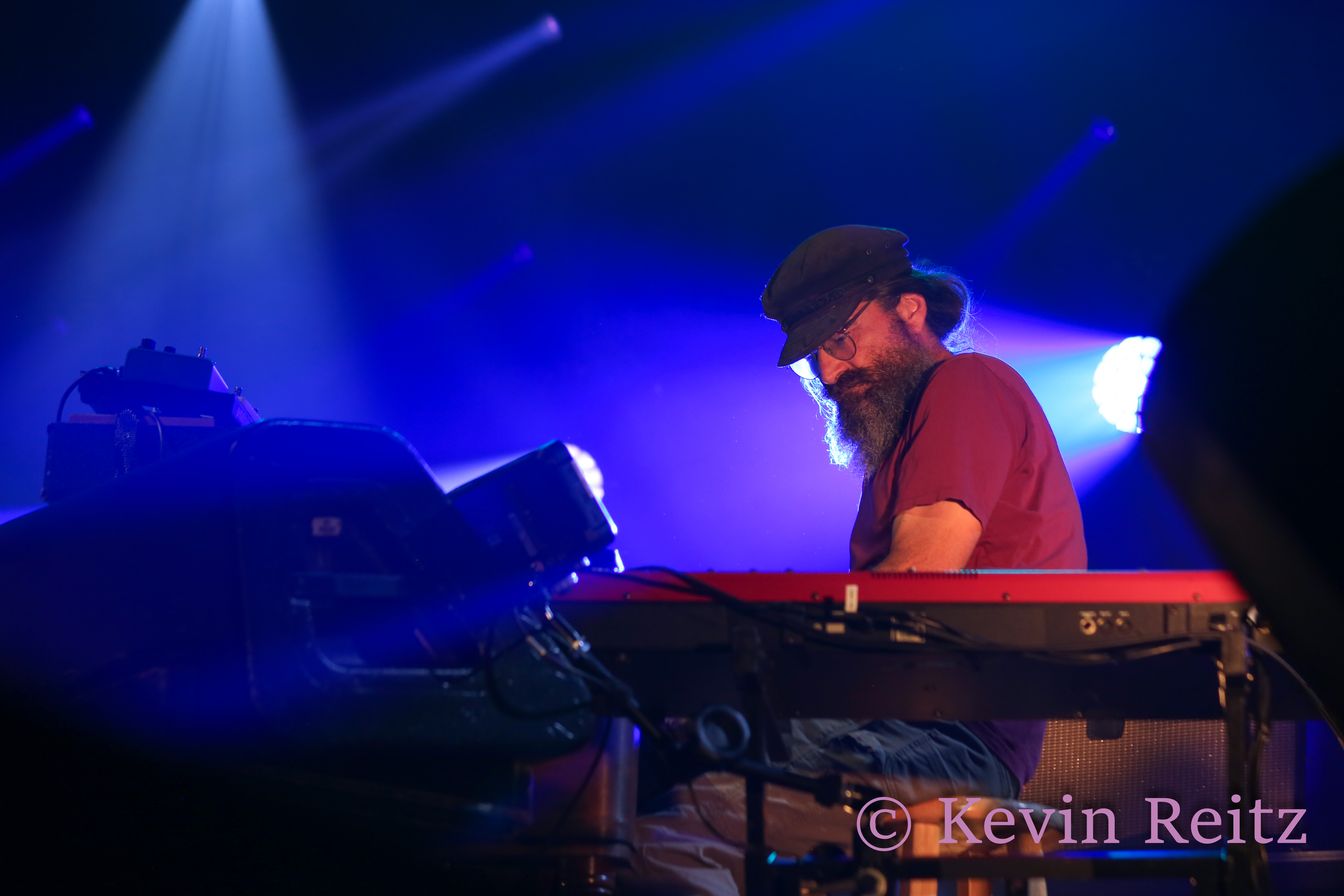 Trey bantered as much as ever, clearly enjoying himself. "A Wave of Hope" has quickly become a favorite of the post-pandemic additions to the repertoire. "Sand" hits the right note at the right time, bringing the energy up a notch. And what comes next is both unexpected, yet very on brand: TAB debuts of "Halfway Home" and "The Endless Dream," which combine for 16 minutes of spacey, electro jargon. Not Type II, as that's not really TAB's jam, but you could feel the band digging deep, pushing the walls of the stage cage in all directions. Trey tested some new toys and things got weird. Yay!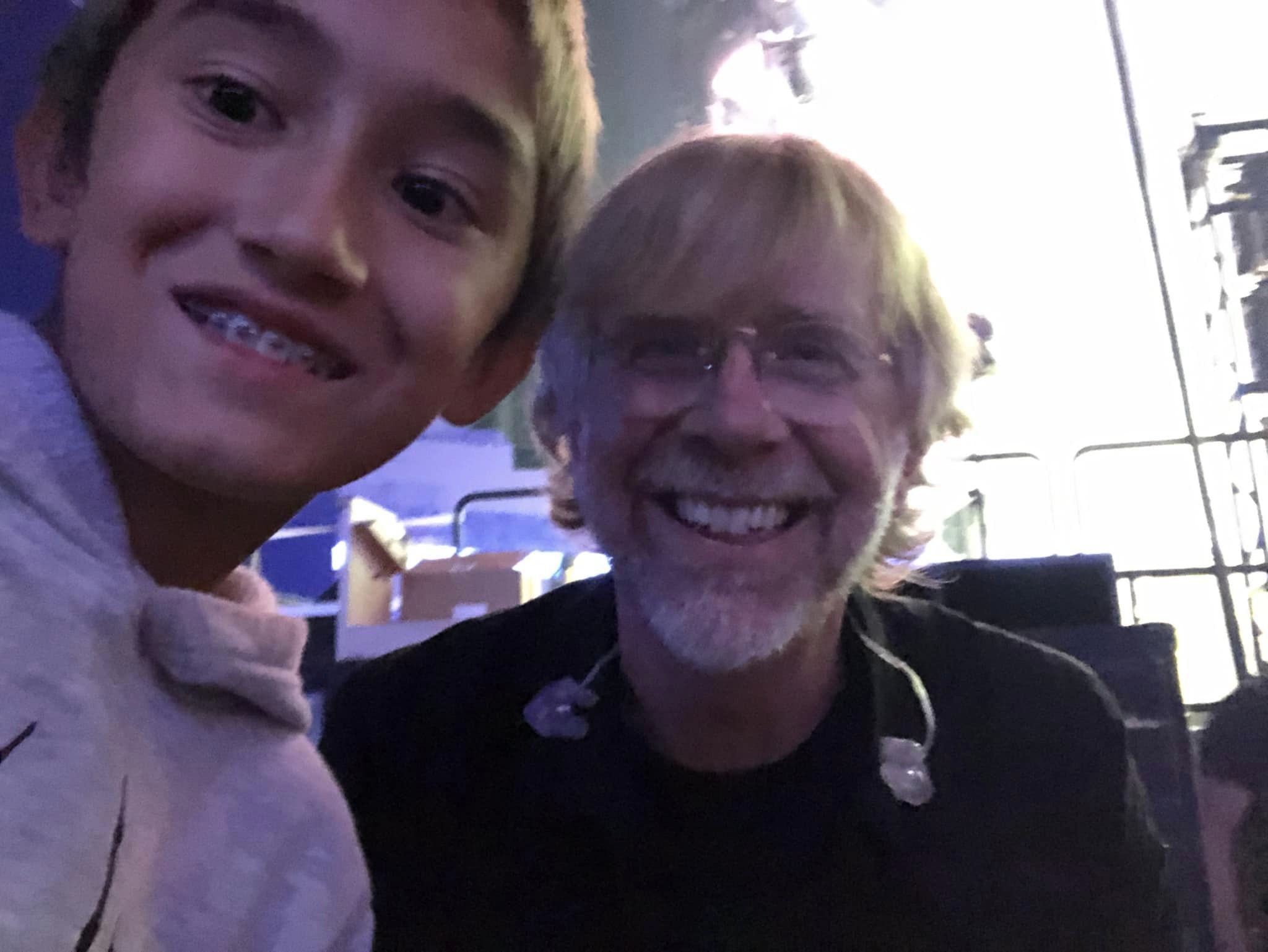 "Blaze On" was up next. Fun fact, my son has seen Phish twice, and TAB twice, and has gotten a "Blaze On" at all four shows. We called this one early on, and his streak remains intact. Outside the Lines – another TAB debut – picks up where the previous debuts left off. It feels like the band can play these new songs with no roadmap. They close with a slower, but undeniably sultry and groovy Wolfman's Brother and a high-energy First Tube to send everyone through the Indosphere. My son patiently waited by the stage exit for an autograph and got a quick selfie and one of Trey's picks, just one more perk of these smaller festivals.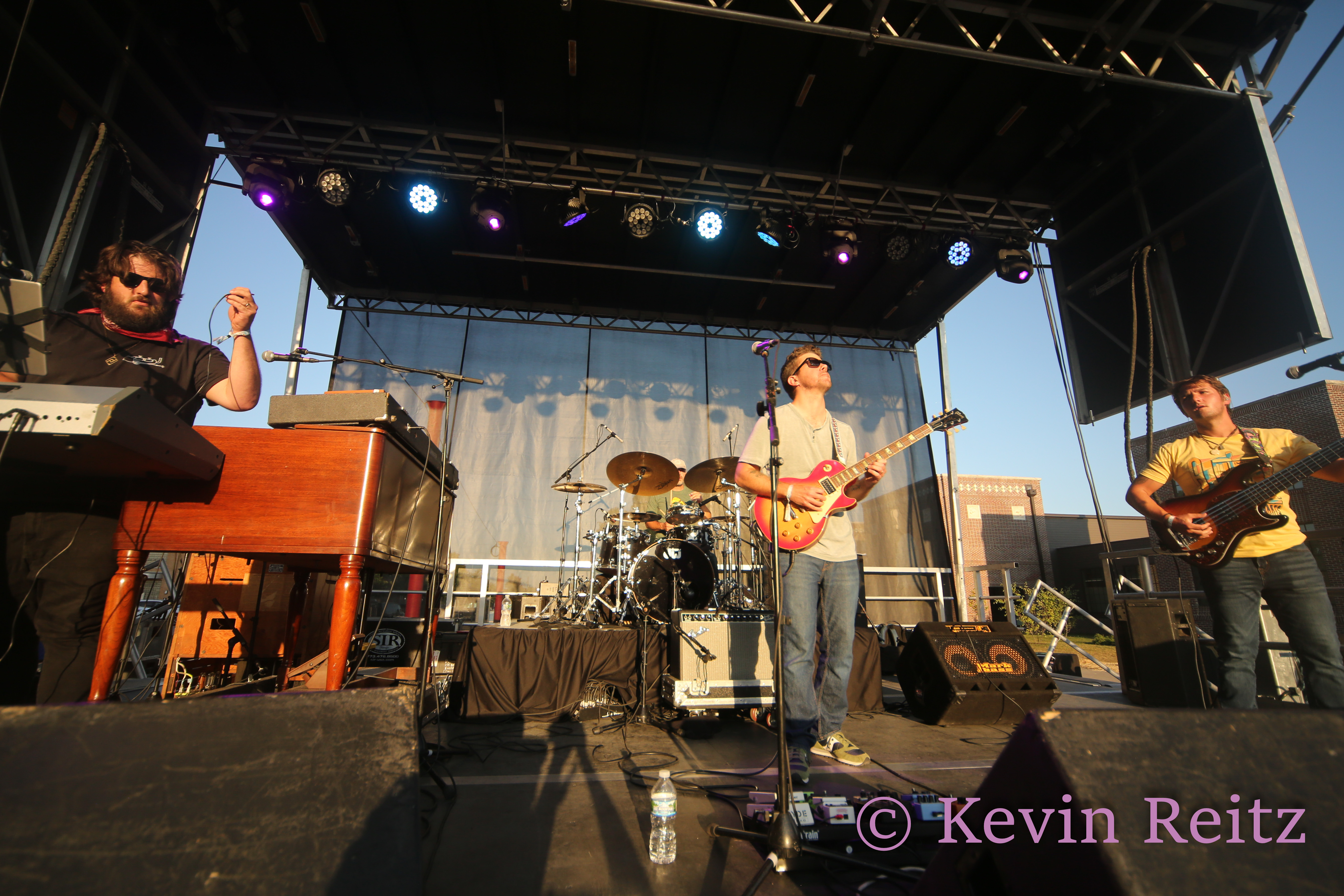 Prior to that, we caught Neighbor in the Outerzone. Every act is staggered perfectly so you never have to choose one over the other. At most, you're missing the last song of one act or the opening notes of the other. Neighbor opened with a light and jammy "Pine Tree" to settle in, channeling their inner SCI and displaying their compositional chops. The clean segue into the drum and bass disco tune, "The Longest Day", got the attention of anyone who may have been otherwise preoccupied, showcasing Richard's attacking vocals and Dean's meticulous pocket. They close a great set with a fun and soaring fan favorite: Planet Silver.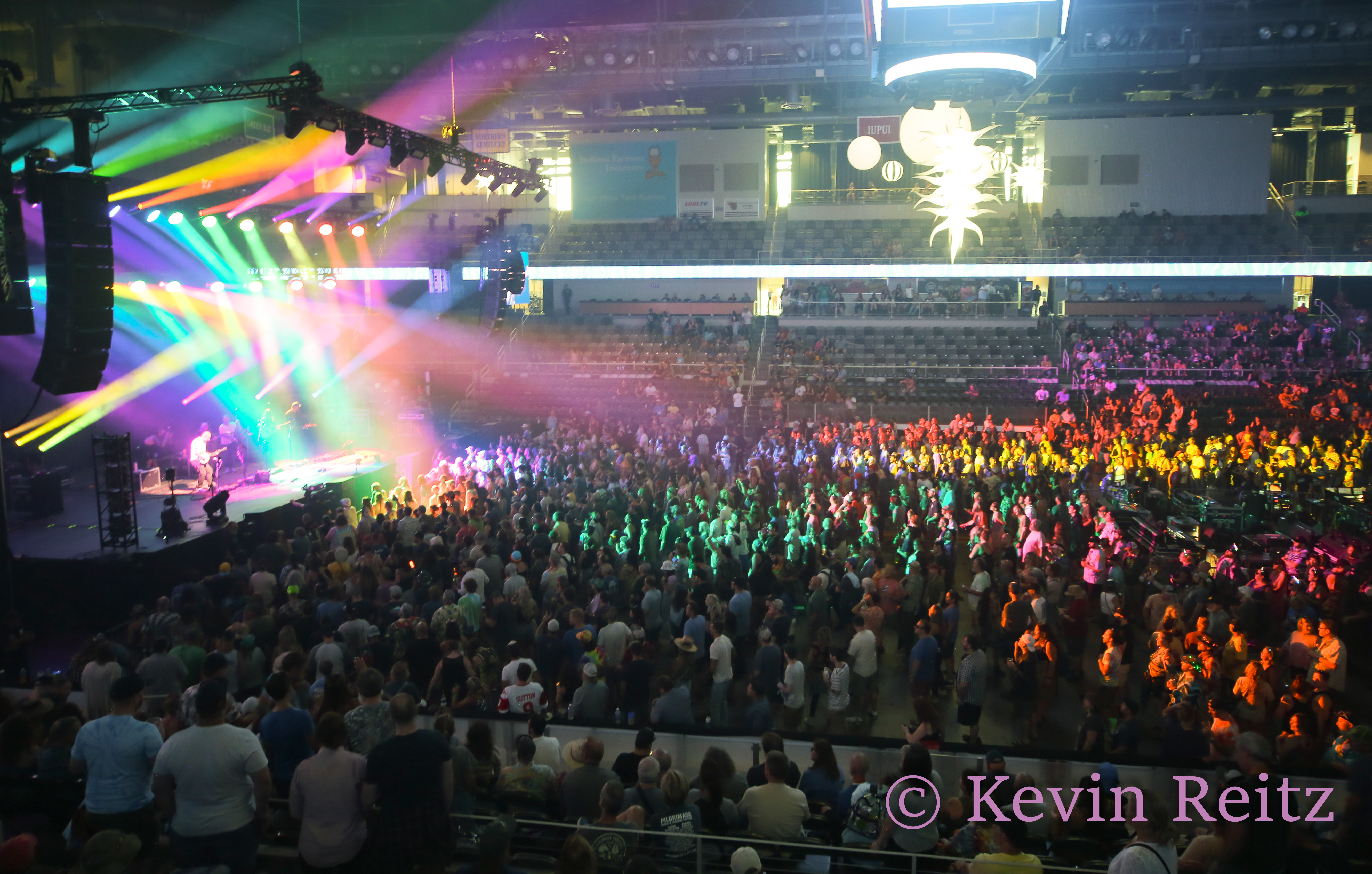 Back in the Indosphere, Greensky Bluegrass captivated the audience with their exceptional musicianship. For many attendees, it was their first time experiencing Greensky Bluegrass, highlighting the beauty of festivals in introducing audiences to new bands. To quote a friend: This is a band built to last. This was my first experience catching them, which underscores just why festivals are so wonderful. You get bands who have been on your radar for a while mixed with the bands you already follow. What a great recipe for expanding your musical world!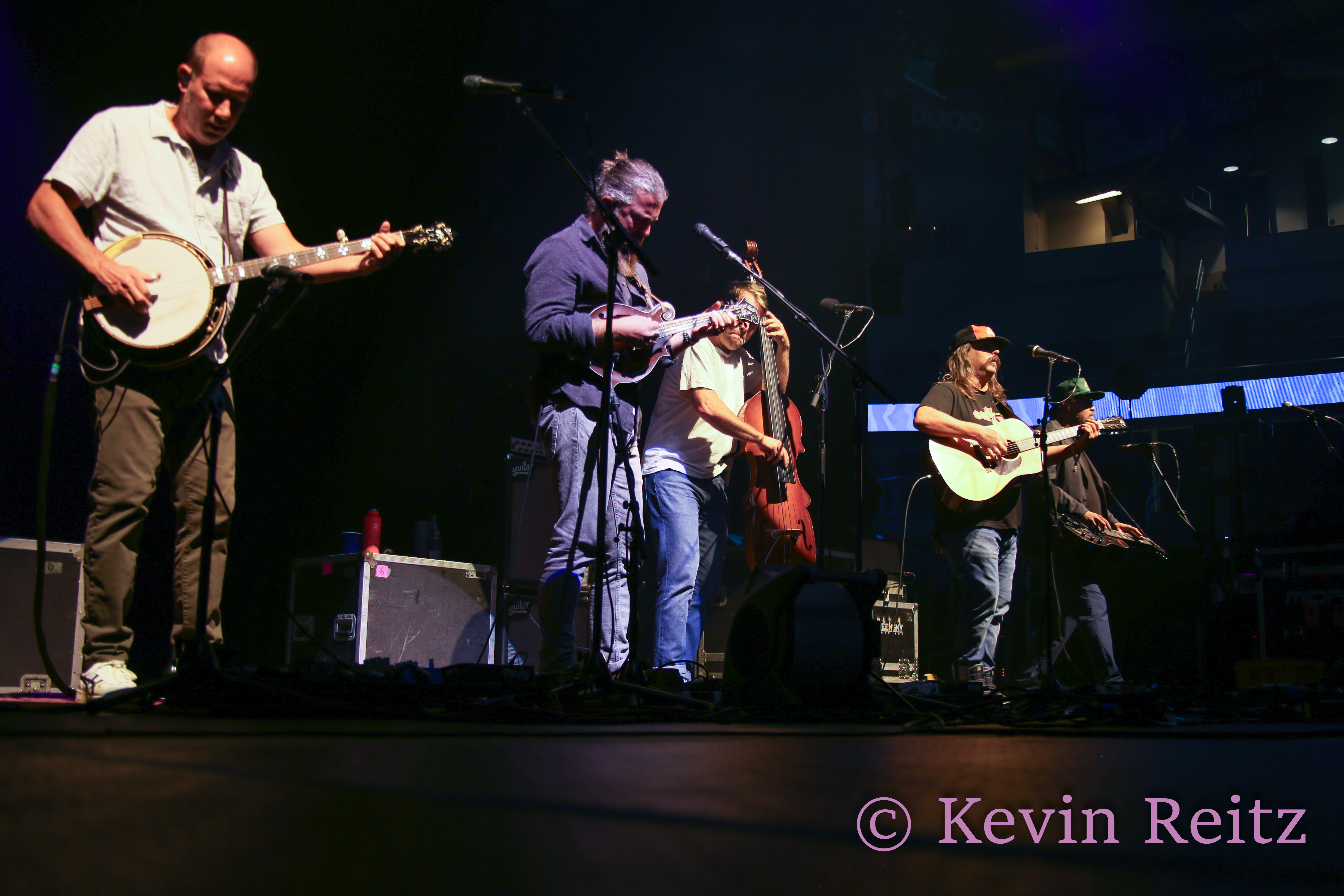 The festival also featured The Main Squeeze and Hyryder, who delivered funk and Grateful Dead-inspired tunes, respectively. The Main Squeeze coated the house with a thick layer of sexy funk, punctuating a beautiful set with a cover of "Whipping Post" with blues guitarist Quinn Sullivan sitting in. Hyryder filled the outdoor air with an energetic and soothing Grateful Dead soundtrack.
The Saturday closing act for me would have been JRAD, but alas, we were unlucky. Protip: you are welcome to leave and re-enter the festival, however they apparently cut off re-entry once the final act starts. Had we known this, we would have returned 10 minutes earlier. Alas.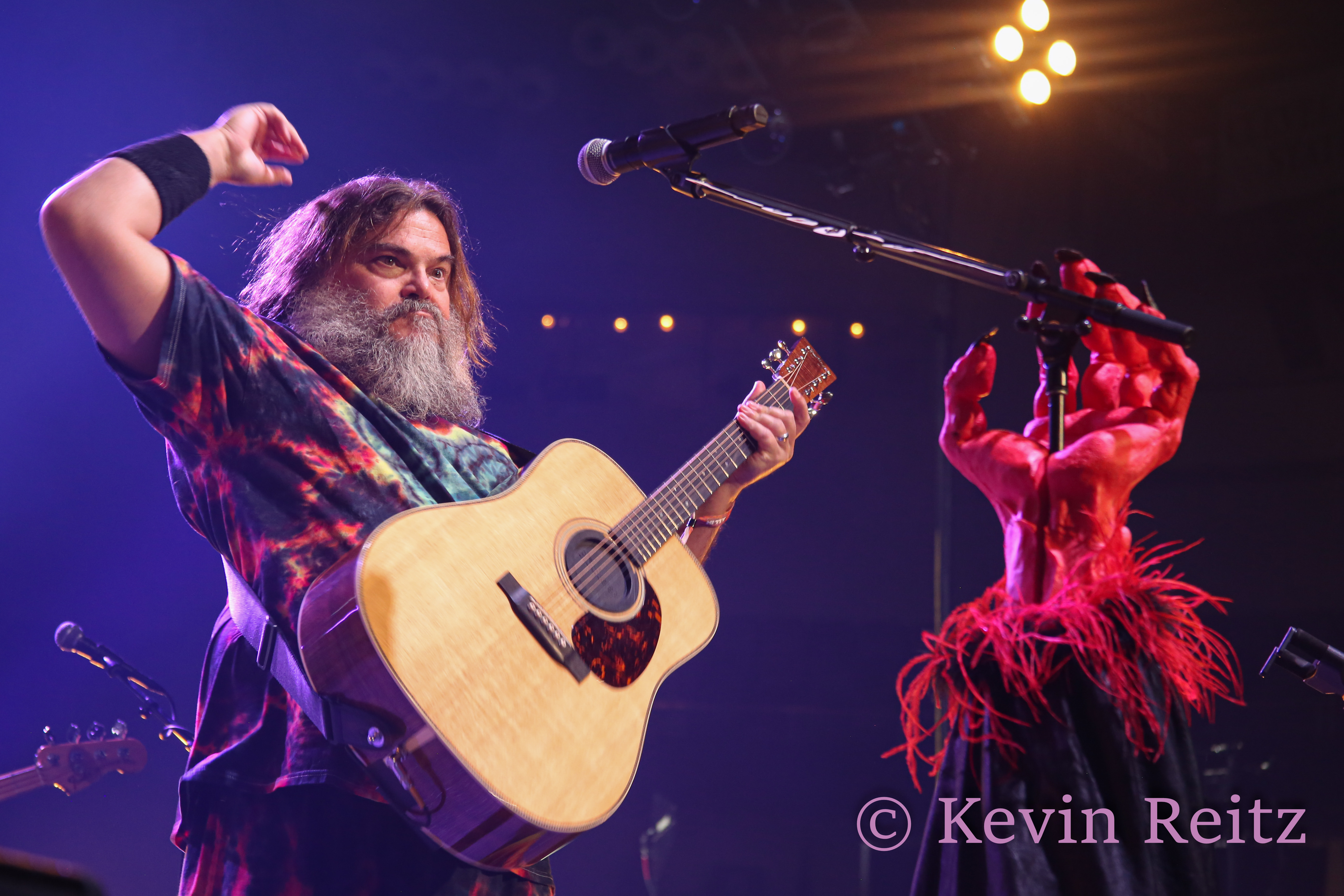 As it were, Tenacious D sent us off into the night. Ever since the closing scenes of High Fidelity, when we finally hear what Barry Jive and the Uptown Five are capable of, I have been enamored with Jack Black. Tenacious D delivered pretty much exactly what you would expect: huge energy, shenanigans, wicked chops, and endless charisma. Half rock concert, half theater, we got all the hits. The band broke up on stage, and predictably reunited a minute later. All fun, all the time.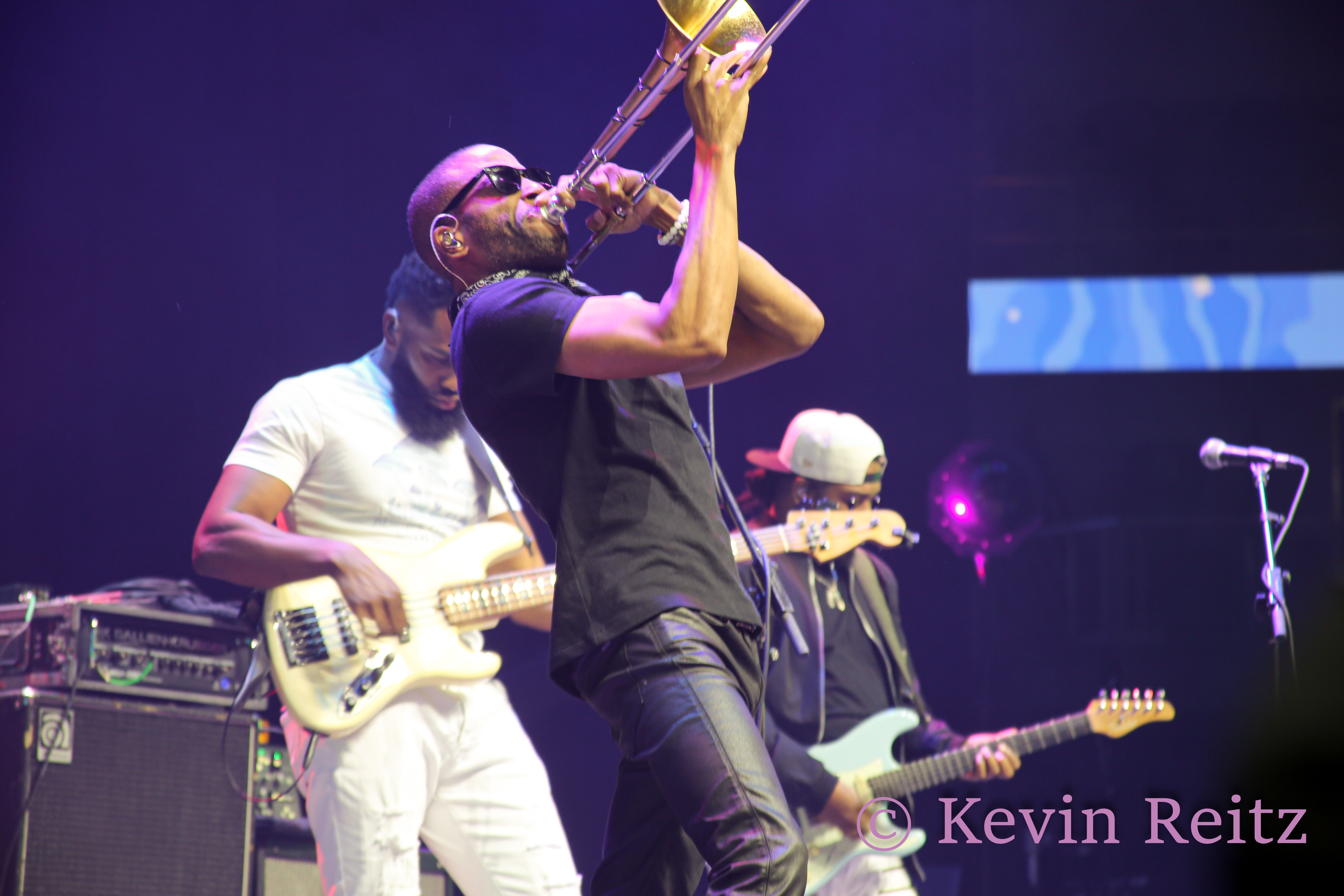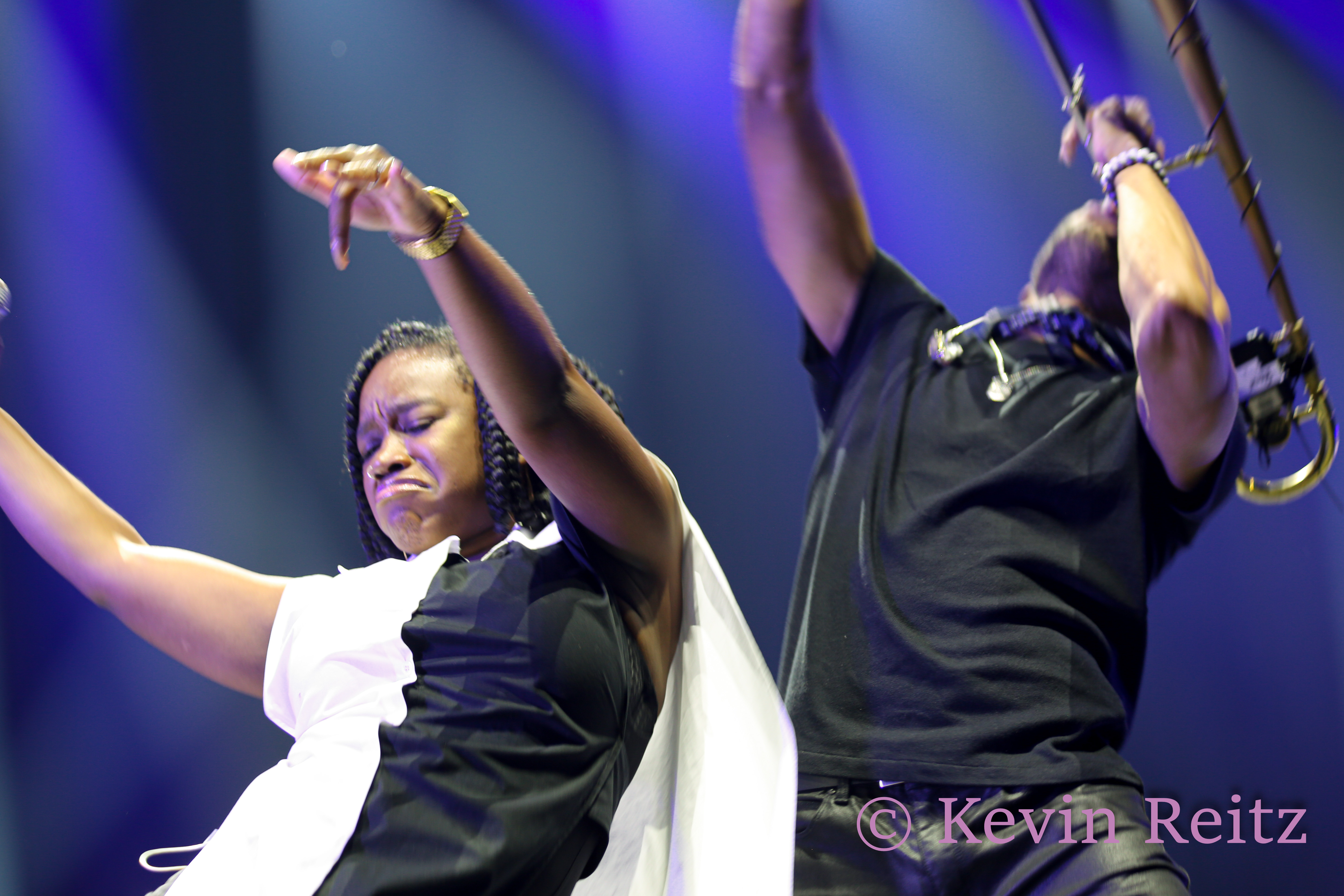 Trombone Shorty set the festival's tone with his energetic brass-heavy funk performance. Orleans Avenue slathered us all big energy brassy funk, and set the tone for the whole weekend. Shorty has all the moves and plays things on the trombone that may be considered illegal in a handful of the contiguous states. That's how nasty it was.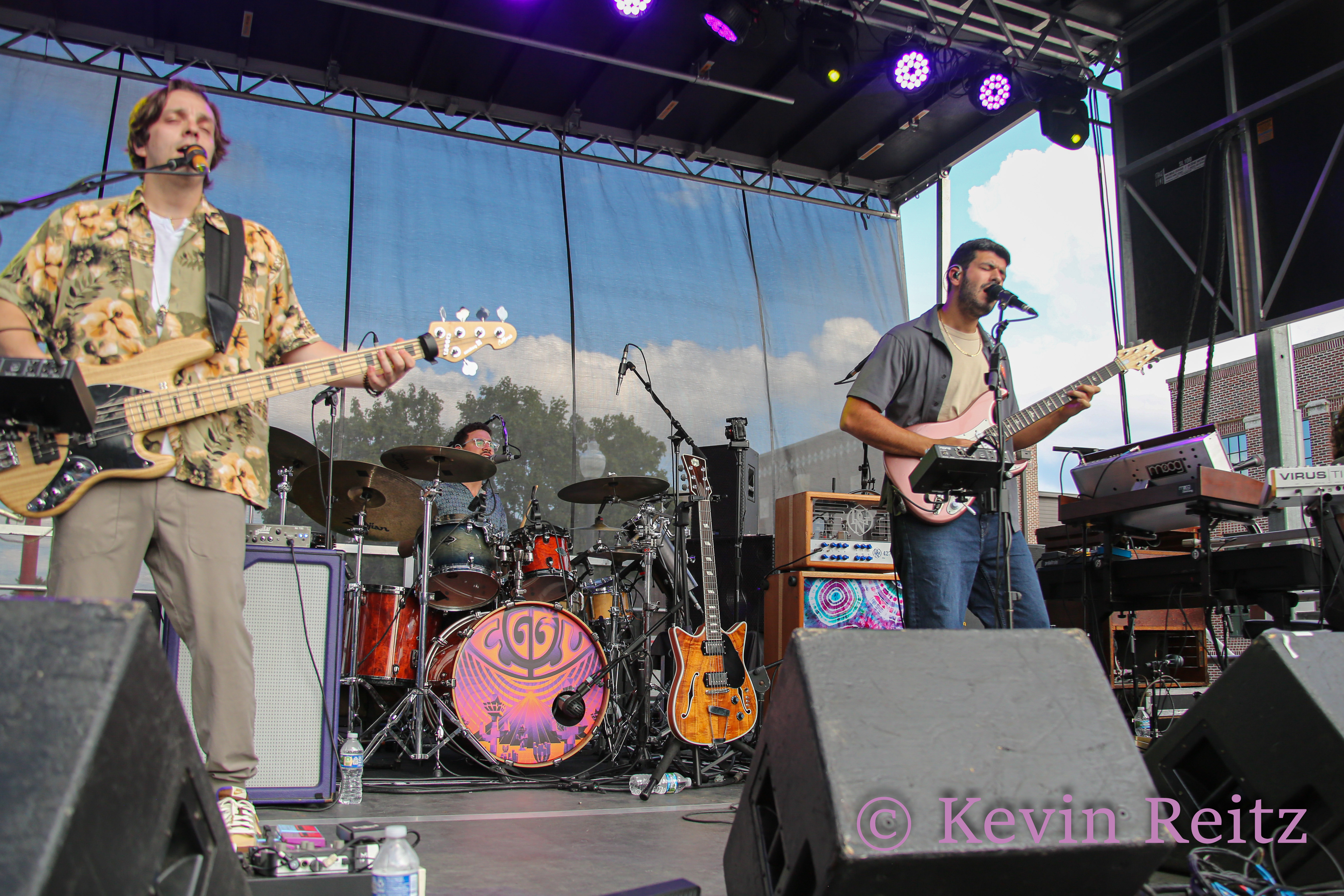 The festival began with Eggy, a band you may recognize from recent JEMP radio slots. Although you missed the opening acts, Eggy left a positive impression. In all likelihood, they are coming to a venue near you soon and should be on your watchlist if not already.
With our musical appetite sufficiently satisfied, we made the drive back to Chicago Sunday night at 9:30 pm, reliving King Gizzard's latest drop of the Salt Shed shows as the soundtrack. That'll keep you awake!
Check out more PHOTOS from ALL IN Festival