"This is for you, Dad." Devon Allman said this around 8:30 PM last Saturday night, with his face and first finger pointed up toward the sky. It's hard to imagine what he, as well as the other two Allman Brothers relatives in The Allman Betts Band, must have felt like getting to perform to a packed crowd in the historic and legendary hall that his dad's original band championed so many countless times over.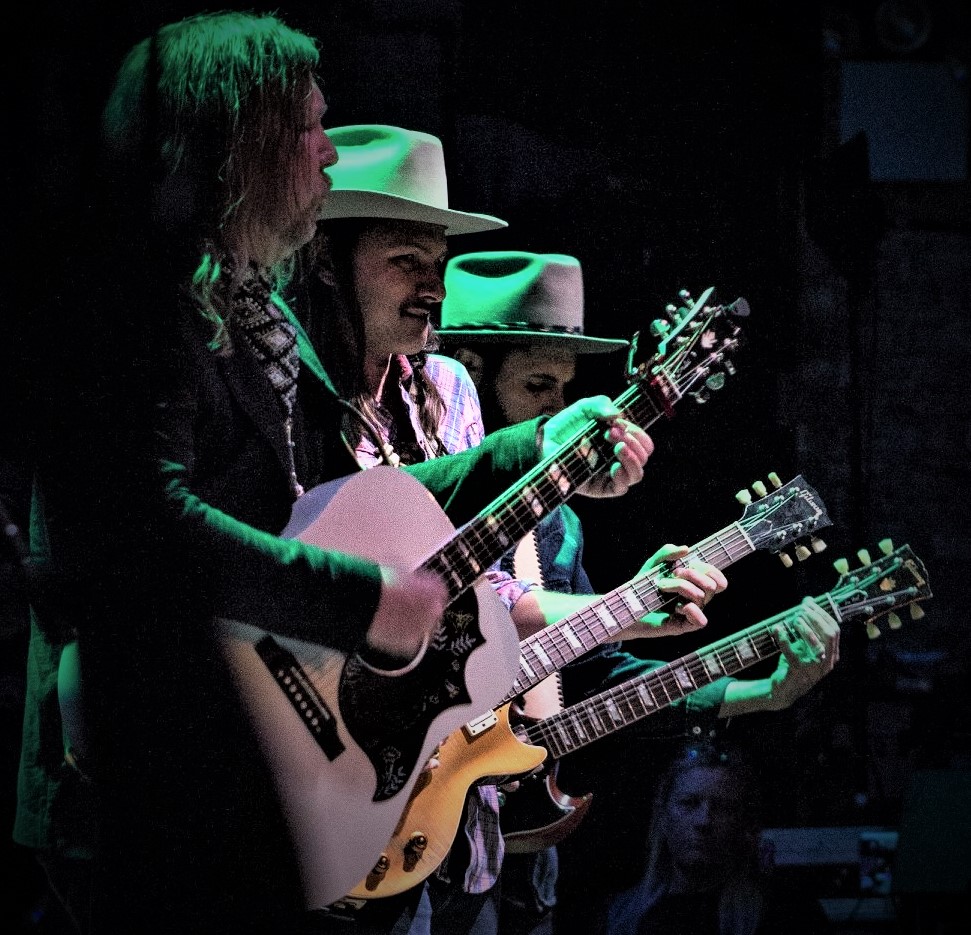 But the six-member Allman Betts Band did just that at their Allman Family Revival show at the Beacon Theatre, a celebratory night which featured a mountain's worth of special guests, and band and guests really did it upright. They chased after the songs, jams, and magic made throughout the years by these founding fathers of the jam scene, and brought it to reality for everybody present in the crowd in 2019.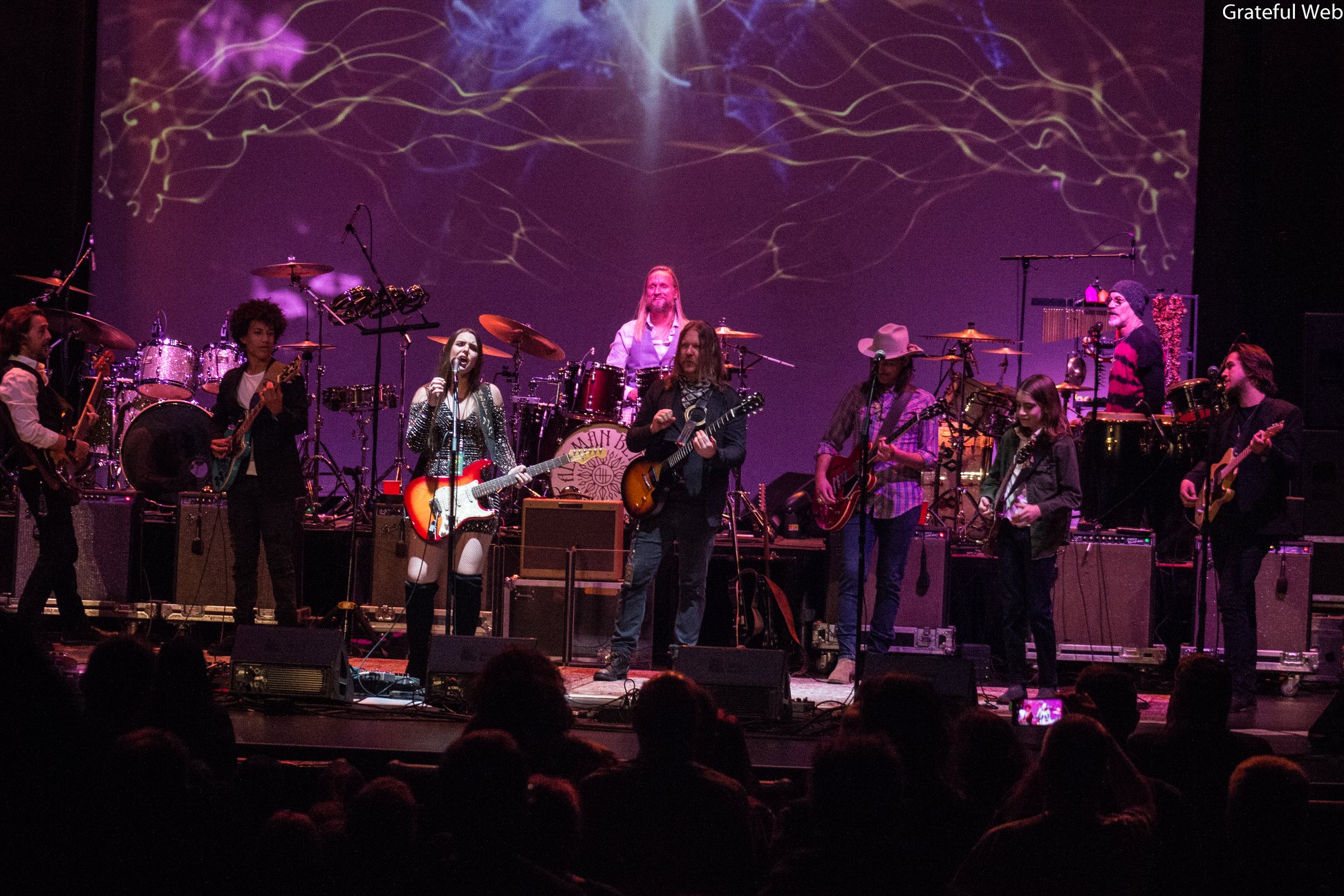 Amazingly (and humbly) enough, this review comes from a first-time patron of the mighty Beacon Theatre. This Allman Family Revival was my first time experiencing The Beacon, and that sounds funny to say considering how much Allman Brothers history has gone down in the place. And yet, that spirit seemed to come alive on this evening, I'm not just the star-powered moments, but in the simple moments too. In the same way, Deadheads feel the ghosts of Jerry in the walls of places like The Warfield or Madison Square Garden, the ghost of Gregg and Duane and all the rest echo in The Beacon. When The Allman Betts Band, on their own and with no guests yet, played "Blue Sky," we had reached bliss already. It was surprising to hear one the Allmans' biggest tunes played so early on in the night. But the band made it shine the way it's supposed to, and the crowd responded as beautifully as a listener and onlooker could have hoped. Not even forty-five minutes into this over three-hour night of music and people were leaping out of their seats, spilling into the aisles, and dancing with abandon. After he had spoken aloud to his dad, Devon had also said, "Everybody in this room tonight is helping keep this thing alive." And it was true.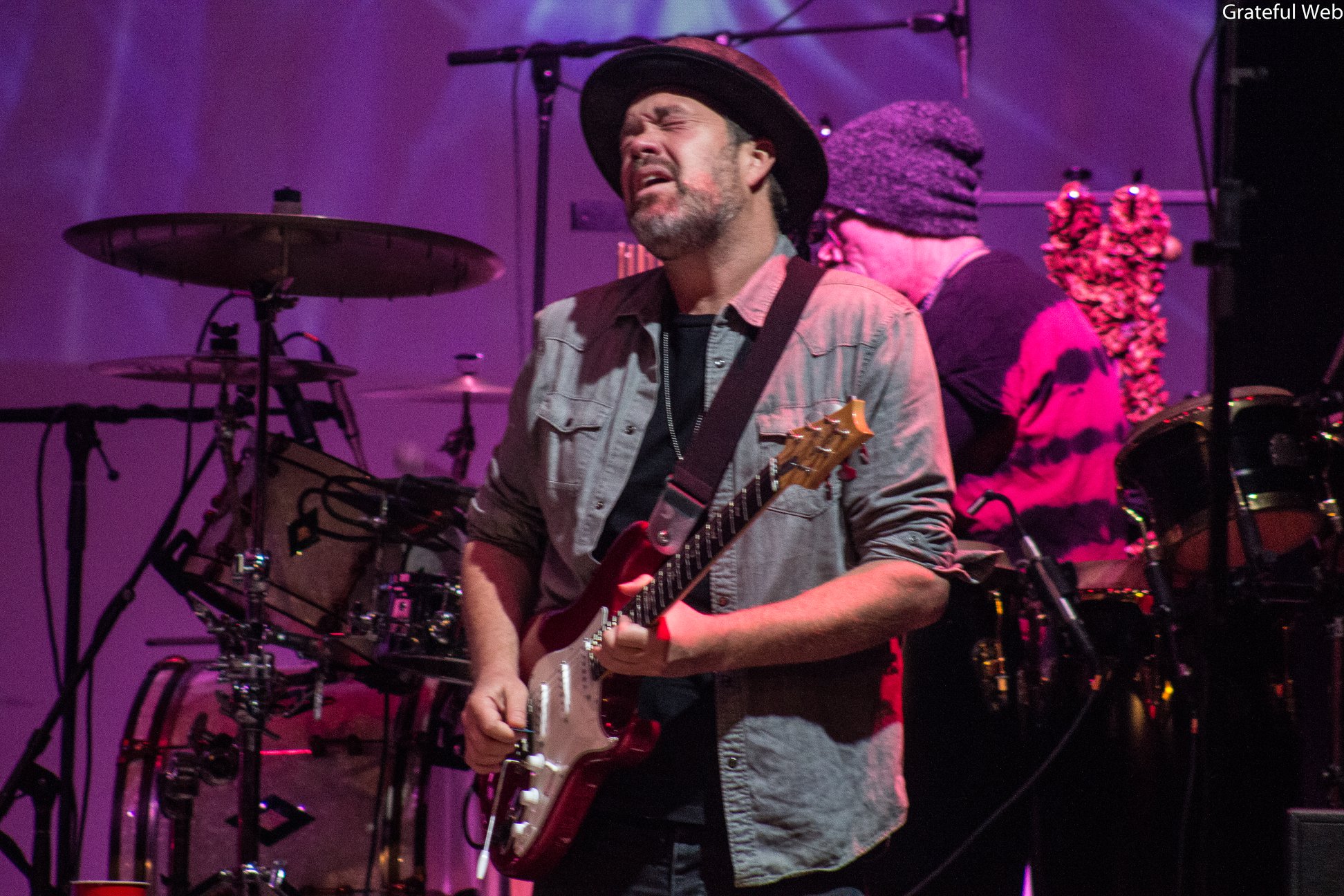 After The Allman Betts Band spent some of the night on their own, gusts starting pouring out, and the momentum for the evening was on a great, gradual upswing. One of the first, and longest present, guests was jazz-funk master Eric Krasno. Krasno has become a golden boy of the scene, being a special guest of bands like Circles Around The Sun, Phil Lesh and Friends, and more. One of the ones Krasno really smoked a few awesome solos on was "In Memory of Elizabeth Reed," which opened set two of the night (and what better way to open a set than with Liz Reed!).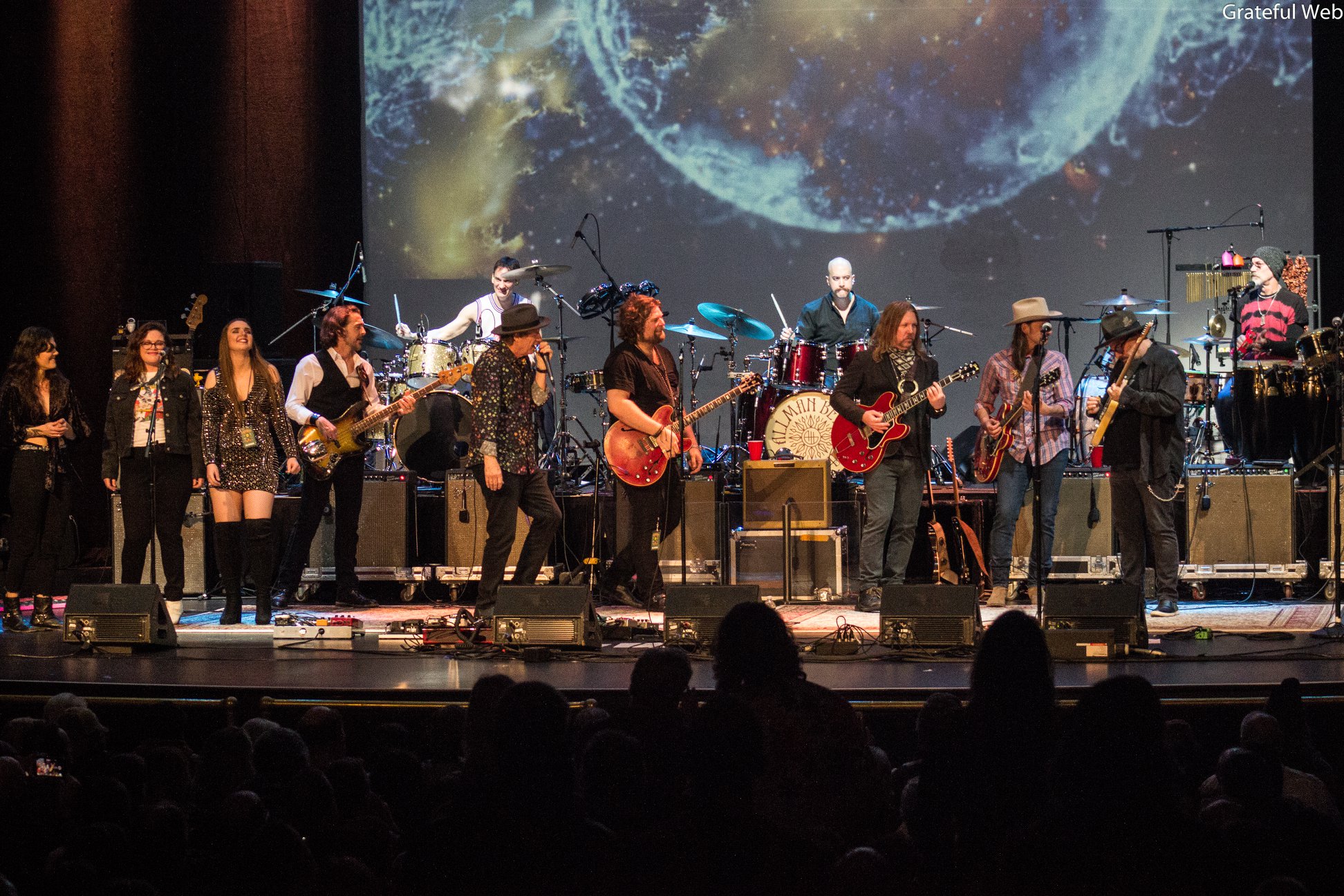 Perhaps the only guest on stage more than Krasno was JD Simo, which was appropriate and cool to see because Simo has been touring with The Allman Betts Band over the past year, and he rocks just as hard as they do. Simo, who also had no fear trekking across the stage with tons of power moves and stances, handled lead guitar and vocals on what was actually one of the best performances of the whole show, "With A Little Help From My Friends." Tons of people cover this song of course, but Simo's sharp-edged, volcanic approach to The Beatles classic, with the formidable Allman Betts behind him, is up there with the best.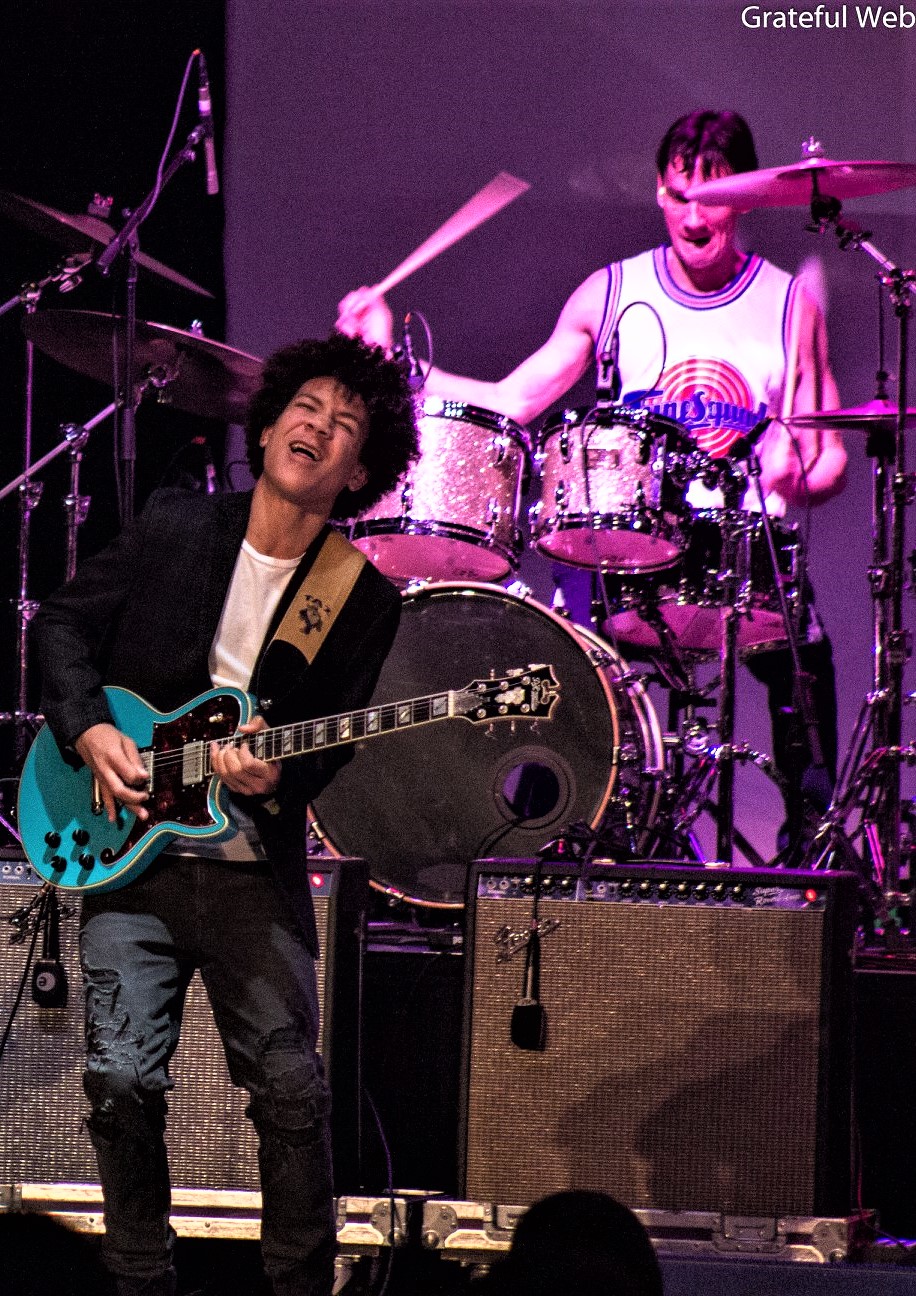 Another portion of the guest performer list that was cool to see were the handful of much younger musicians invited up. It showed a bit of the future of blues and jamband rock to come. These kids, seemingly without any fear, really held their own beside everybody else on stage. Brandon "Taz" Nideraeur, the first invited up, has never seemed to have an issue tearing up a guitar as fiercely as any established player he's shared with (and there's been a lot). Female vocalist Ally Venable, meanwhile, absolutely nailed a version of BB Kings's "The Thrill Is Gone."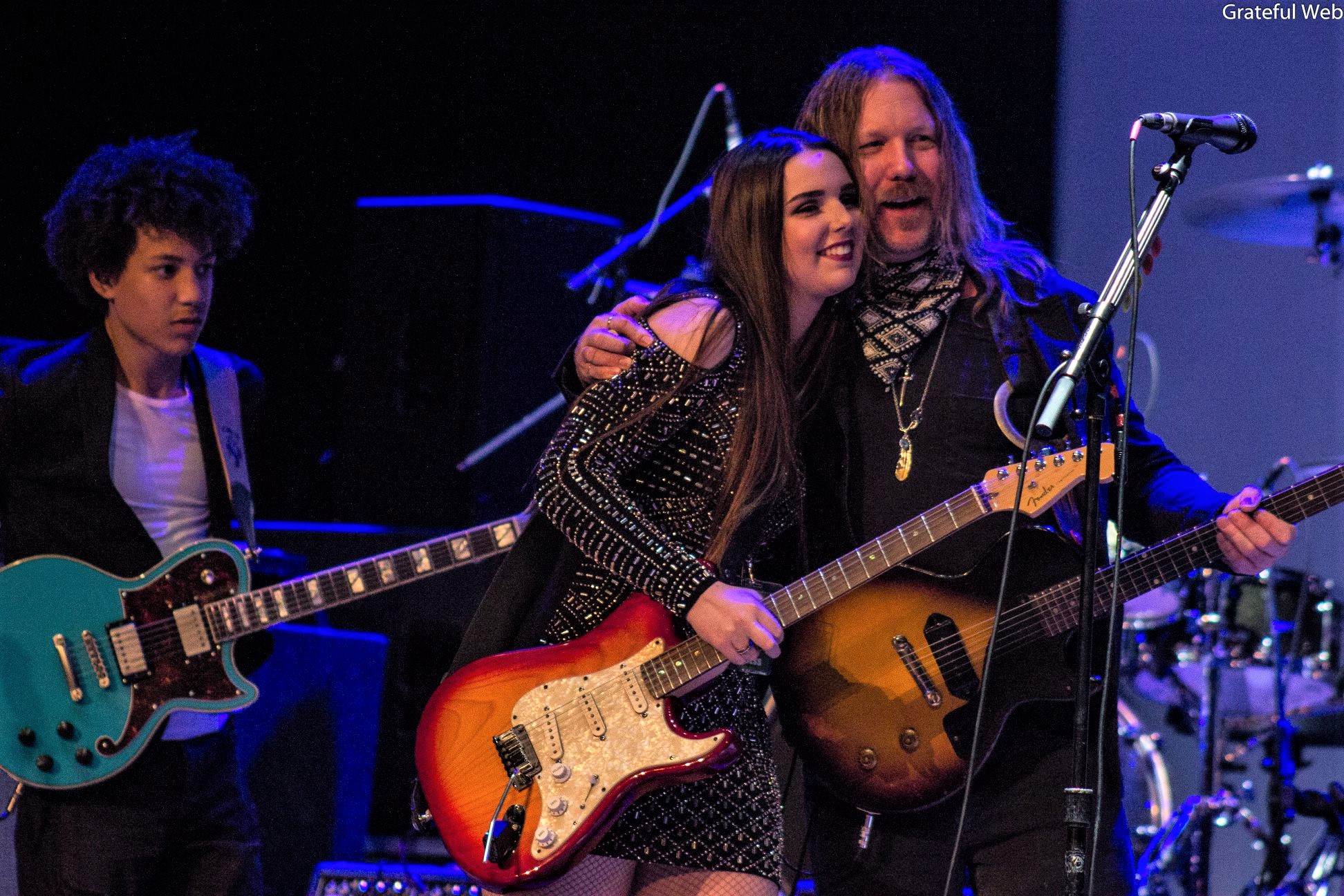 While a few guests were cool surprises, like Lily Hiatt (daughter of the great John Hiatt) who anchored down few great ones with her pristine voice, and Alex Orbison (son of the legendary Roy Orbison) who dominated a double drum team beside The North Mississippi Allstars' Cody Dickinson, who is just ferocious on the kit.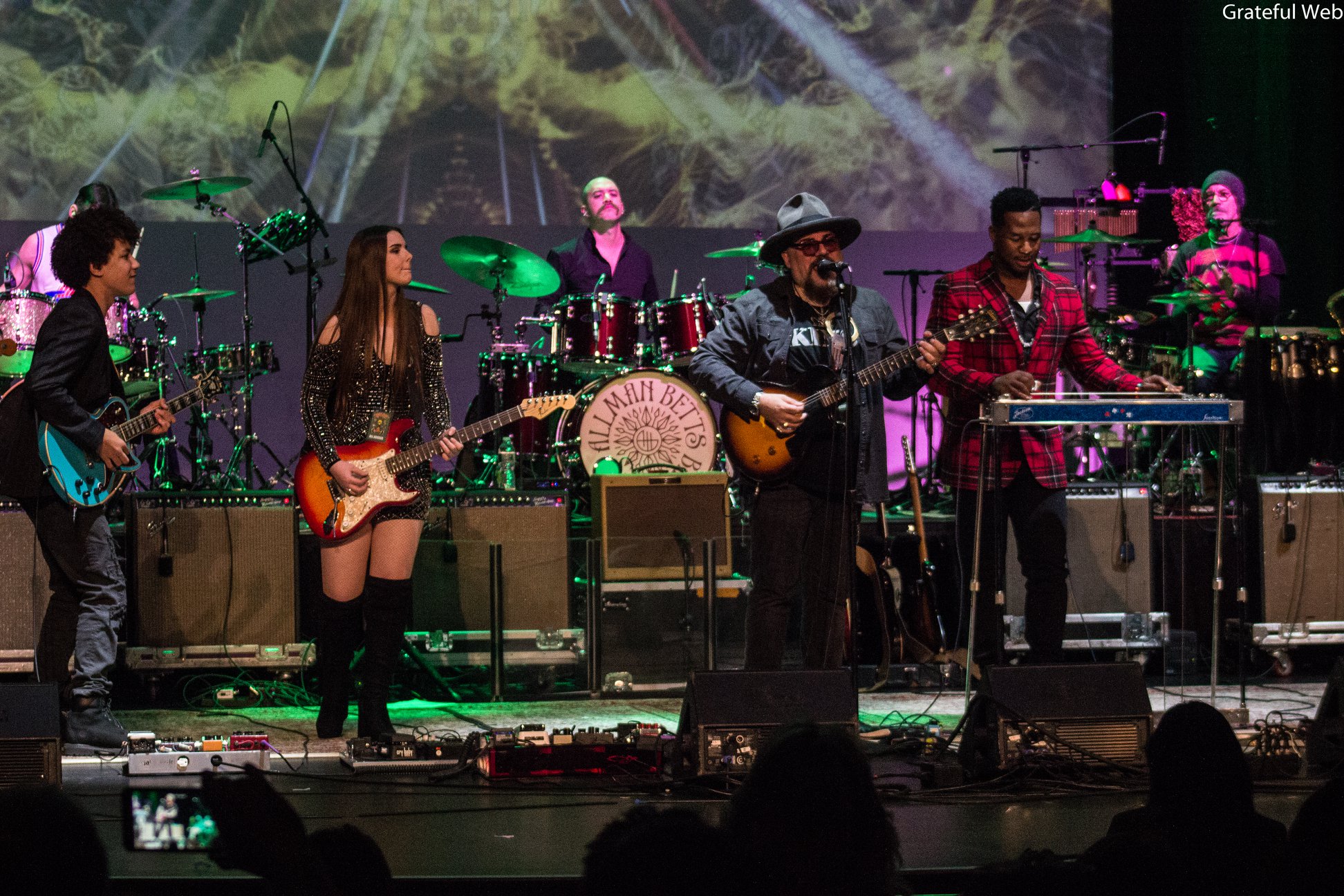 But some guests really elevated the whole evening all with their own presence on stage, and one of those was Robert Randolph, undoubtedly one of the best tabletop guitarists to ever play the instrument. As he came on stage and performed his own gospel penned "The March," with The Allman Betts Band and Simo and a few others, The Beacon all of a sudden beamed just a little bit brother with a radiant, warming positivity. The other guest that stood out was one of the people on the stage that actually performed many times with The Allman Brothers, harmonica genius Jimmy Reed. Reed ripped the harmonica and led a great rendition of Wet Willie's "Keep On Smilin'."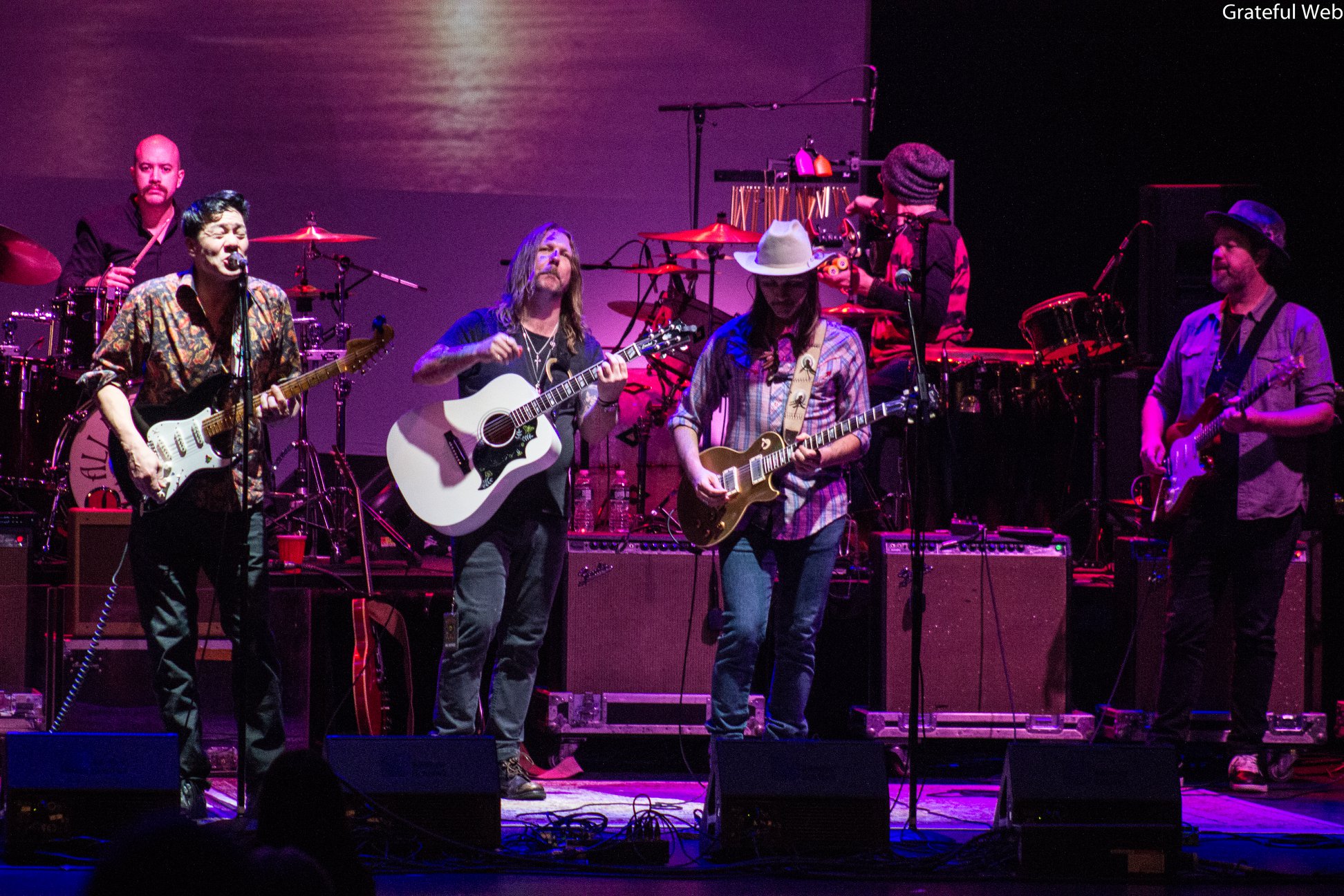 The last portion of the night got interesting, to say the least, as the band moved out of Allman Brothers material and into much different stuff. Todd Park Mohr of Big Head Todd and the Monsters came up and performed "Circle," which was played with effort by everybody involved, but just strange. Mohr's lead on "Melissa" was nice, though.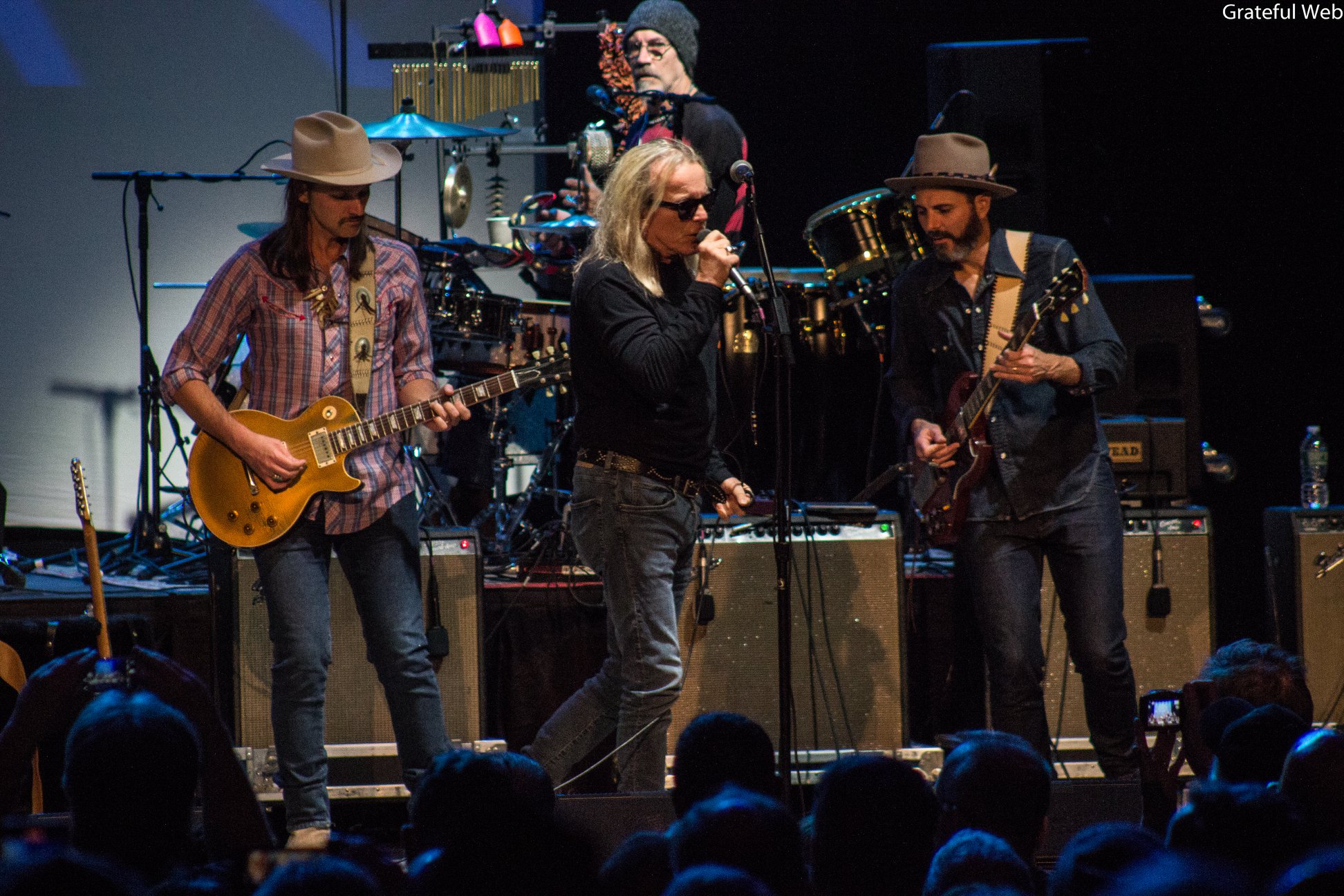 Devon told the audience about Cheap Trick being his first concert ever, and lo and behold, onto the stage a minute later walked out that infamous seventies rock band's lead singer, Robin Zander. Among a few others, he helped the band close the night off (before encores) with "I Want You To Want Me," and it actually went off pretty decently. The crowd certainly ate it up. It was clear that this night was as much a showcase of The Allman Betts Band, who are their own modern outfit, as much as it was a celebration of The Allman Brothers. And that's a welcome thing, at least from this reviewer, because they are not just the sons of those legendary rockers but their own band, and a damn good band at that. They can clearly tackle widely different genres and not sound pandering or silly doing it.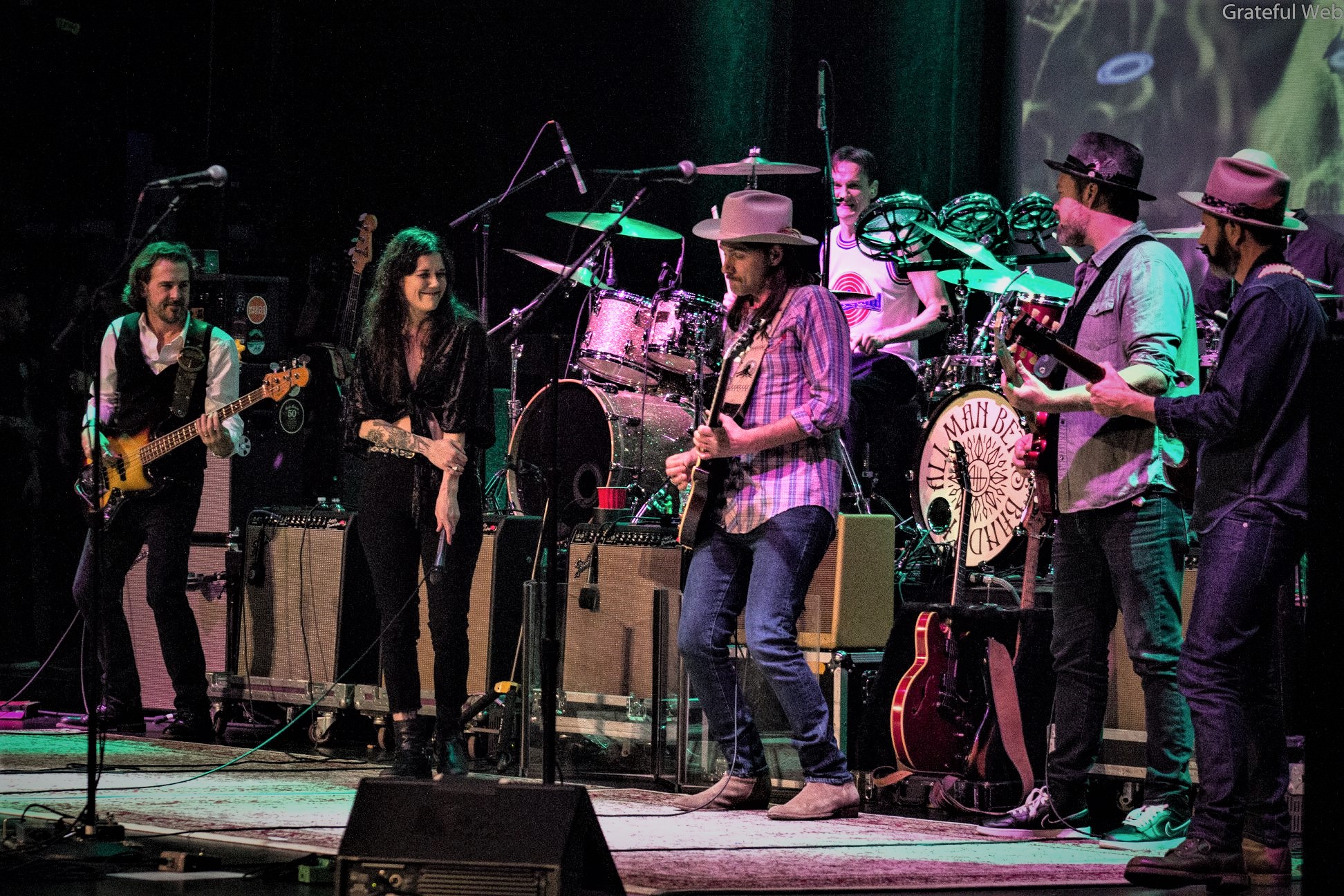 But this towering evening at The Beacon closed the way it should have, with pretty much every guest of the entire night back out on stage. If anything, it was just euphoric visually and energetically. "Ramblin Man" was an easy but certainly well-appreciated way to cap the whole celebration off.