Last night, on a chilly evening in Orange County, NY, Anders Osborne and Jonathan Sloane played their first stop in an intimate 8-city acoustic tour of City Winery locations this side of the Mississippi. The original City Winery location was established in 2008 by the Knitting Factory founder Michael Dorf in Hudson Square, NYC.  After a handful more locations opened in cities around the country, the Montgomery location was opened in 2020 after a 2-year renovation of the 200-year-old, 60,000 sq ft textile mill into a fully functioning winery, tasting room, and 250-person performance venue with complementary outdoor grounds for the warmer months.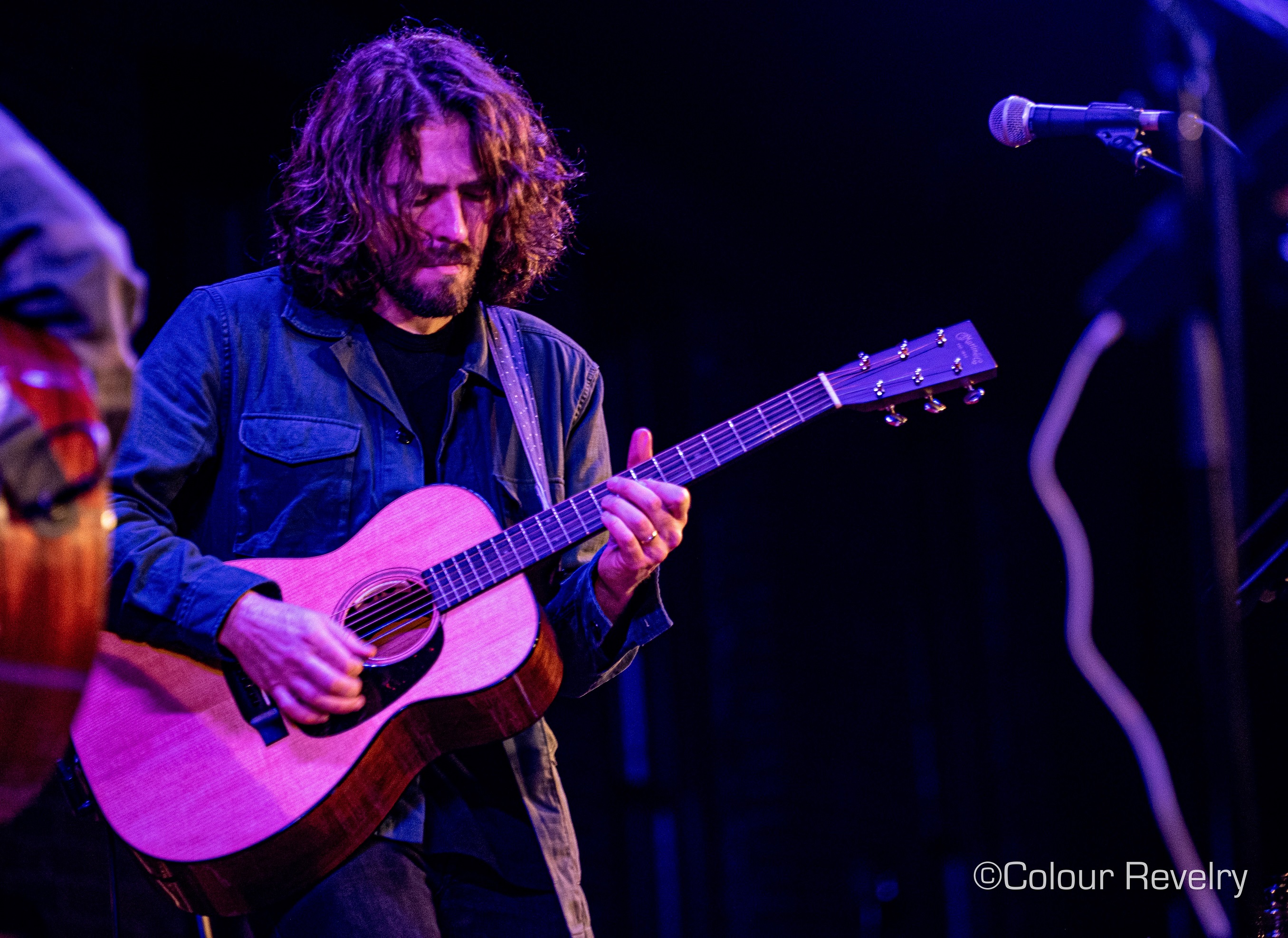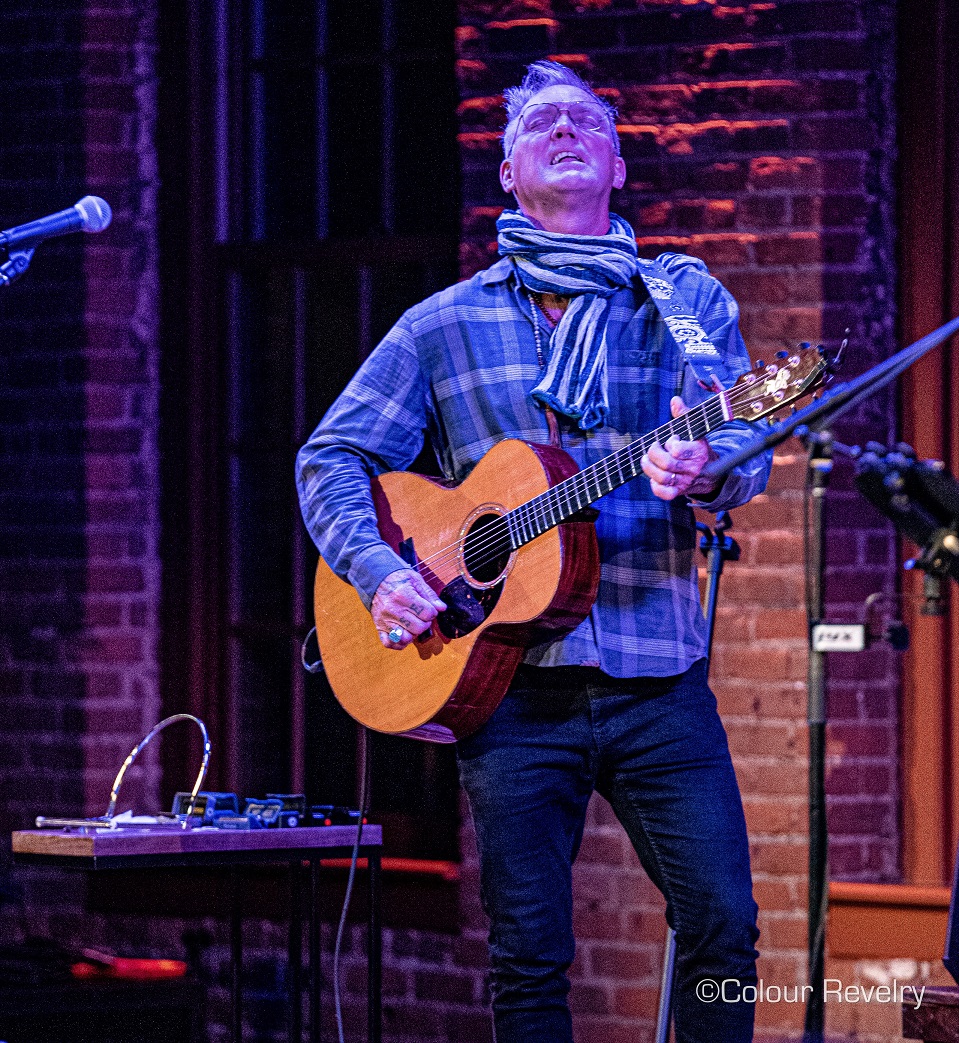 Jonathan Sloane started the evening off with a brief solo set of originals off his 2018 album "Alive and Well" and a well-received take on the Rolling Stones' Loving Cup before Anders came out to join on the last song of his set, a fitting tribute to David Crosby with the "Déjà Vu" classic Almost Cut My Hair.  Anders kept the crowd entertained with some witty banter while the duo got setup for their set as he showed a unique ability to immediately engage and connect with the audience around him.  The setlist was comprised largely of songs from the most recent 10 years of music for a musician whose catalogue spans over 30-years, with an emphasis on tracks from the 2021 release "Orpheus and Mermaids".  The setlist included some amusing anecdotes about the origins of some of the songs, in addition to Fools Gold and Different Drum from "Flower Box" and Move Back to Mississippi and Lafayette from the 2016 album "Space Dust and Ocean Views".  After a standing ovation concluded Lafayette, the duo stayed on stage for one more and closed with the emotive Earthly Things from the aforementioned "Orpheus and Mermaids" that left the room standing in appreciation as the two walked off the stage.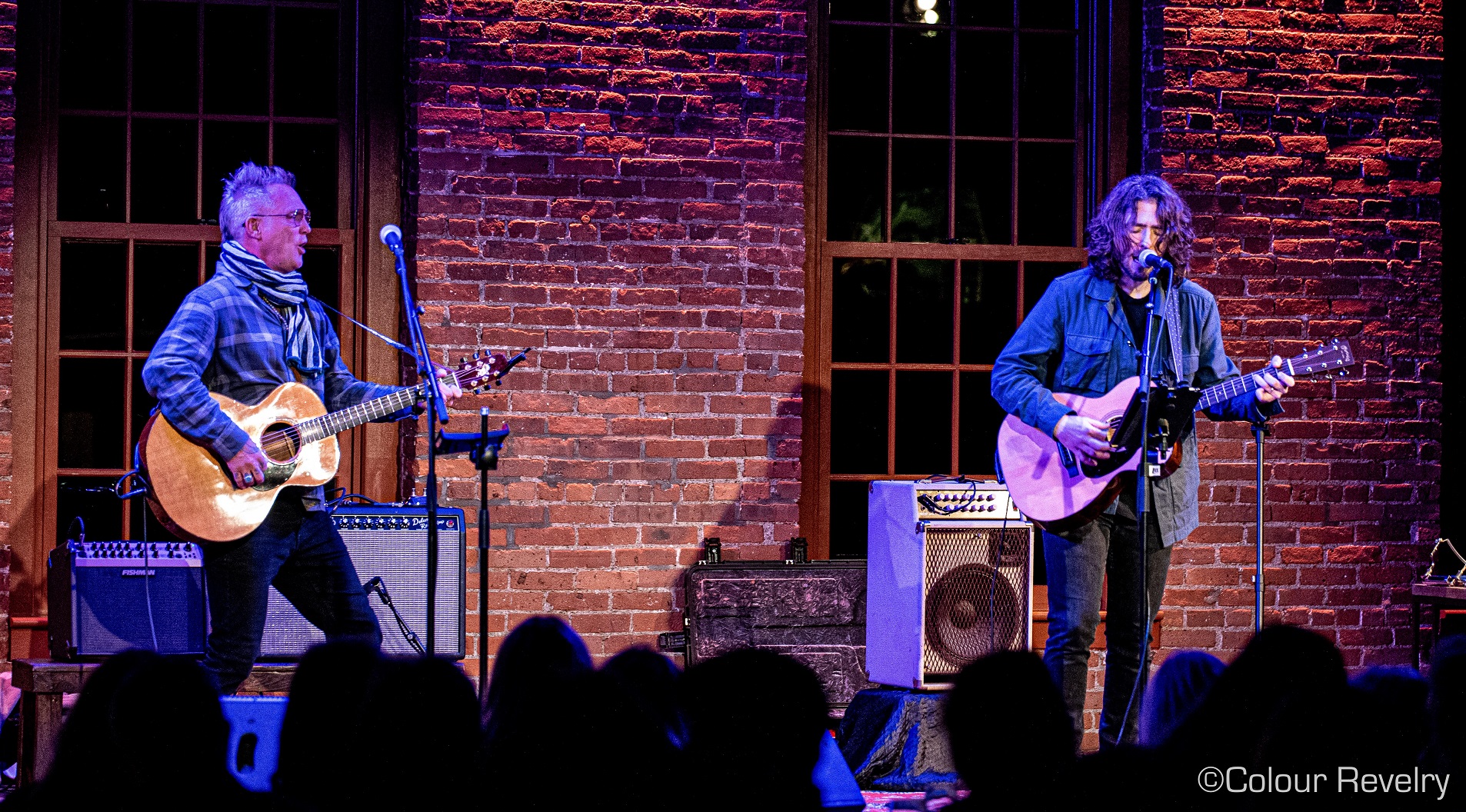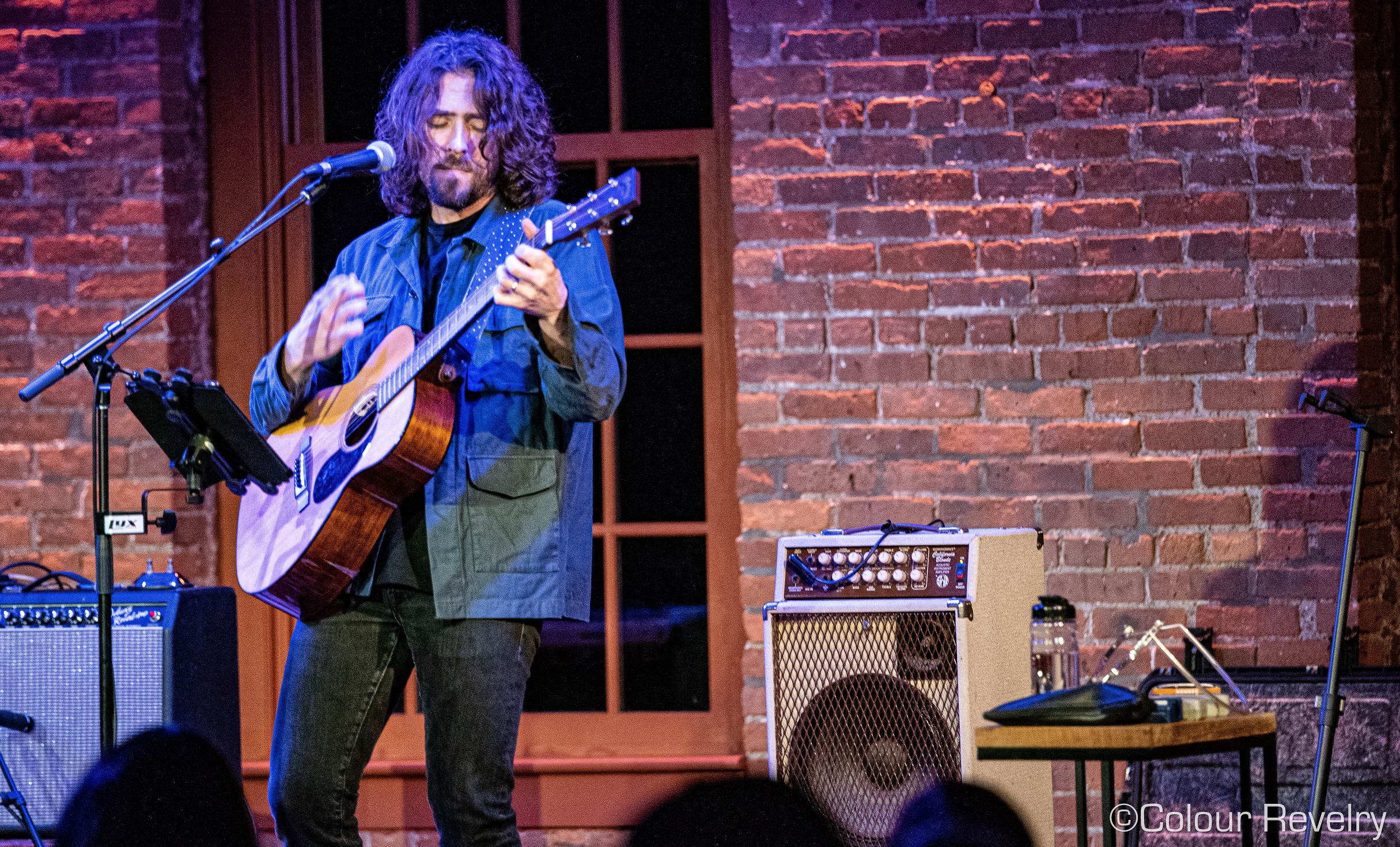 In addition to the duo acoustic tour, Anders will also be performing at the Bacchus Bash during Mardi Gras, Hogs For the Cause with the Devon Allman Project in the Crescent City at the end of March, and a handful of NOLA Crawfish Festival/JazzFest appearances the first week of May.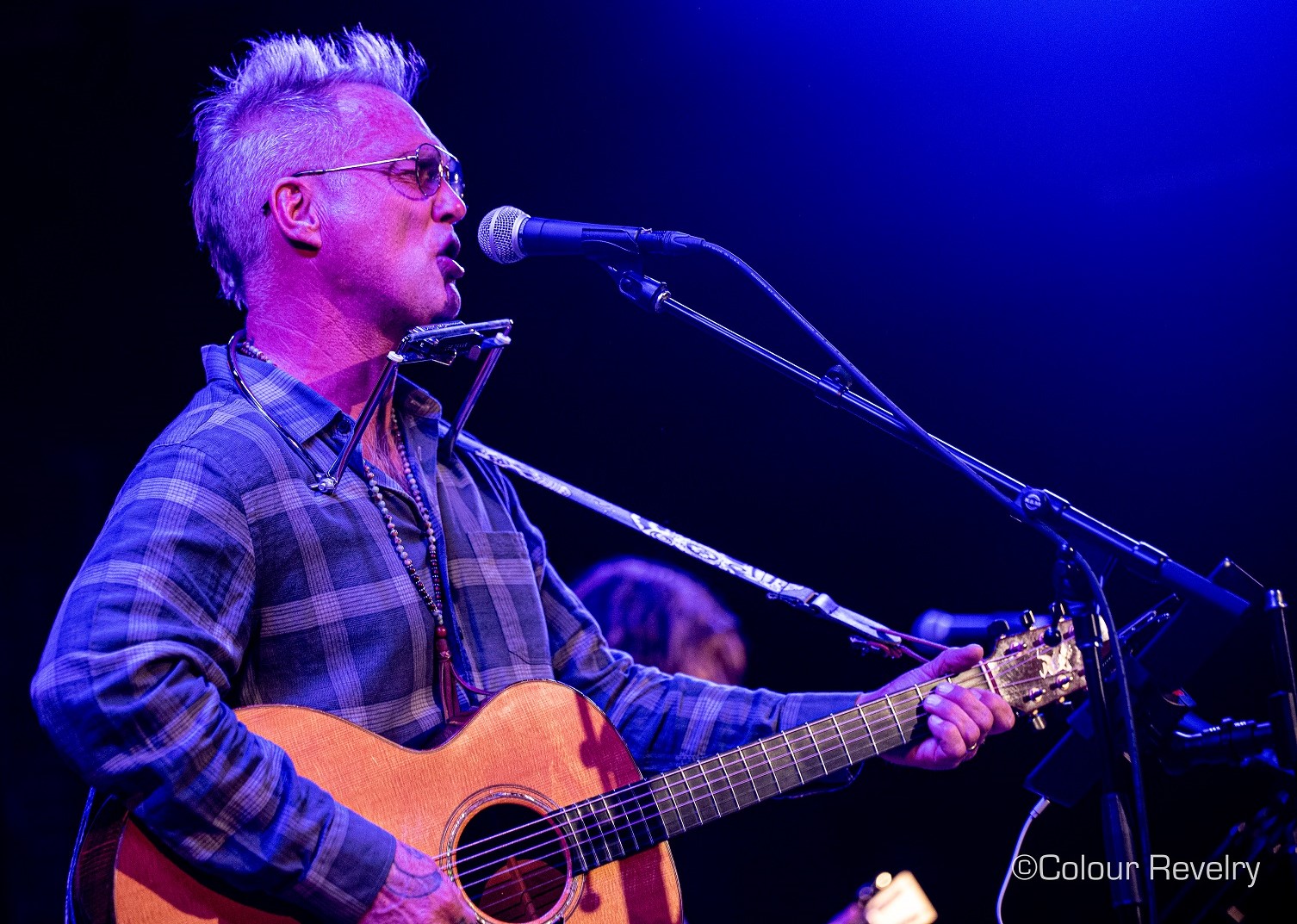 FEB 3, 2023 City Winery Philadelphia, PA
Intimate Solo Acoustic Performance w/ special guest Jonathan Sloane
FEB 4, 2023 City Winery New York, NY SOLD OUT
Intimate Solo Acoustic Performance w/ special guest Jonathan Sloane
FEB 5, 2023 City Winery Boston, MA
Intimate Solo Acoustic Performance w/ special guest Jonathan Sloane
FEB 19, 2023 Bacchus Bash @ Tipitina's New Orleans, LA
w/ George Porter Jr, Stanton Moore, Dave Malone, David Torkanowsky and Brad Walker & The Hornstars & opening set by RumpelSTEELskin
FEB 24, 2023 Railgarten Memphis, TN
Intimate Solo Acoustic Performance w/ special guest Jonathan Sloane
FEB 25, 2023 City Winery Chicago, IL
Intimate Solo Acoustic Performance w/ special guest Jonathan Sloane
FEB 26, 2023 City Winery Nashville, TN
Intimate Solo Acoustic Performance w/ special guest Jonathan Sloane
FEB 27, 2023 City Winery Atlanta, GA
Intimate Solo Acoustic Performance w/ special guest Jonathan Sloane
MAR 31, 2023 Hogs For The Cause New Orleans, LA
performing w/ The Devon Allman Project
APR 27, 2023 Tipitina's New Orleans, LA
w/ Anna Moss & The Nightshades
MAY 3, 2023 NOLA Crawfish Festival New Orleans, LA
w/ ANDERS OSBORNE, GEORGE PORTER. JR, IVAN NEVILLE & STANTON MOORE
MAY 4, 2023 Dead Feat @ Republic NOLA New Orleans, LA
MAY 6, 2023 New Orleans Jazz & Heritage Festival New Orleans, LA
NOV 4, 2023 - NOV 11, 2023 The Big Easy Cruise Fort Lauderdale, FL
From Ft. Lauderdale to New Orleans and Cozumel, Mexico