With the recent purchase of a 1,000-plus-acre property in Boone, Arise Music Festival announces its new home "The Cradle," an upgraded location positioned to take Arise to the next level.
After losing its site at Loveland's Sunrise Ranch, Arise quickly recognized the advantage of owning the festival's setting. Seeking to build on the previous Arise Music Festival experience, Arise desired to enhance the event with a picturesque backdrop while elevating the sense of community it encourages. "Because Arise owns the property, we are able to master plan for our future – to create, over time, a festival that is functional, innovative and beautiful, and that provides our patrons with one of the most epic and uplifting experiences on earth. For this and other reasons, we are calling our new home 'The Cradle,'" stated Luke Comer, producer of Arise.
After a year of researching locations throughout Colorado, Comer selected an organic farm and ranch nestled on the borders of Pueblo and Crowley Counties. Located approximately two hours from major cities in Colorado and within reach of New Mexico, Arise looks forward to expanding accessibility to a larger community of fans. With 10 times the acreage of the previous site, the property boasts 400 acres of irrigated land, abundant cottonwood trees offering needed shade for attendees, and picturesque views of the Arkansas River flowing along the border. Patrons will find green, dust-free fields with comfortable, flat campgrounds. Additionally, the locale provides distance from neighbors, ample electricity, potable and irrigated water, and easy access via paved roads.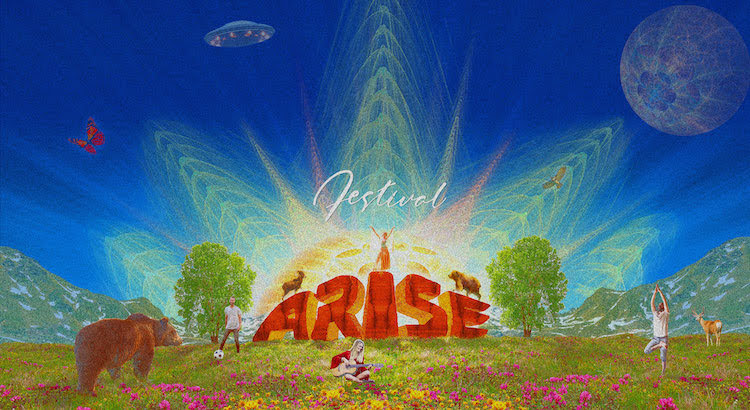 Beyond the new location, Arise celebrates building the festival community again and bringing back activities anticipated by fans. As in previous years, the festival will feature multiple stages with live music spotlighting funk, reggae, bluegrass, jam, hip-hop, rock, electronic and folk performances. Festival offerings will also span yoga, camping, workshops, art installations, dance, design and theater. "We intend to stay true to our roots, but I also think of this new location as our blank canvas where we can reinvest many of the ideas behind festivals in general," said Comer.
Reception by local governments and neighbors has been supportive, and Arise aims to act as a complementary member of the surrounding community. In off-festival months, the property will continue operation as both farm and ranch with focus on preserving the natural habitat and native wildlife.
Planning for future festivals is currently underway with the 2022 Arise Music Festival already in motion. Arise expects to make a final decision for a possible 2021 festival in the next six weeks.
Independently owned and operated from its headquarters in Boulder, Arise Music Festival coordinates many art modalities to create beautiful, meaningful and powerful experiences for participants. Arise features multiple genres of music – jam, electronica, rock, bluegrass, funk and reggae – as well as dance, yoga, design, theater, workshops and speakers. Arise seeks to entertain and engage participants with vibrant and transformative experiences that inspire a sense of community and caring.