Illustrious musicians from the vanguard to the nostalgic, some of who began plying their craft in the '60s, and others who are poised for big recognition in the 2020s, all shared a distinctive Southern California seaside aesthetic at the inaugural BeachLife Festival May 3 to 5. BeachLife, the biggest fest ever to blast its jukebox along the Santa Monica Bay at Redondo Beach, combined sun, sounds, sand, and surf and passed its acid test with flying colors.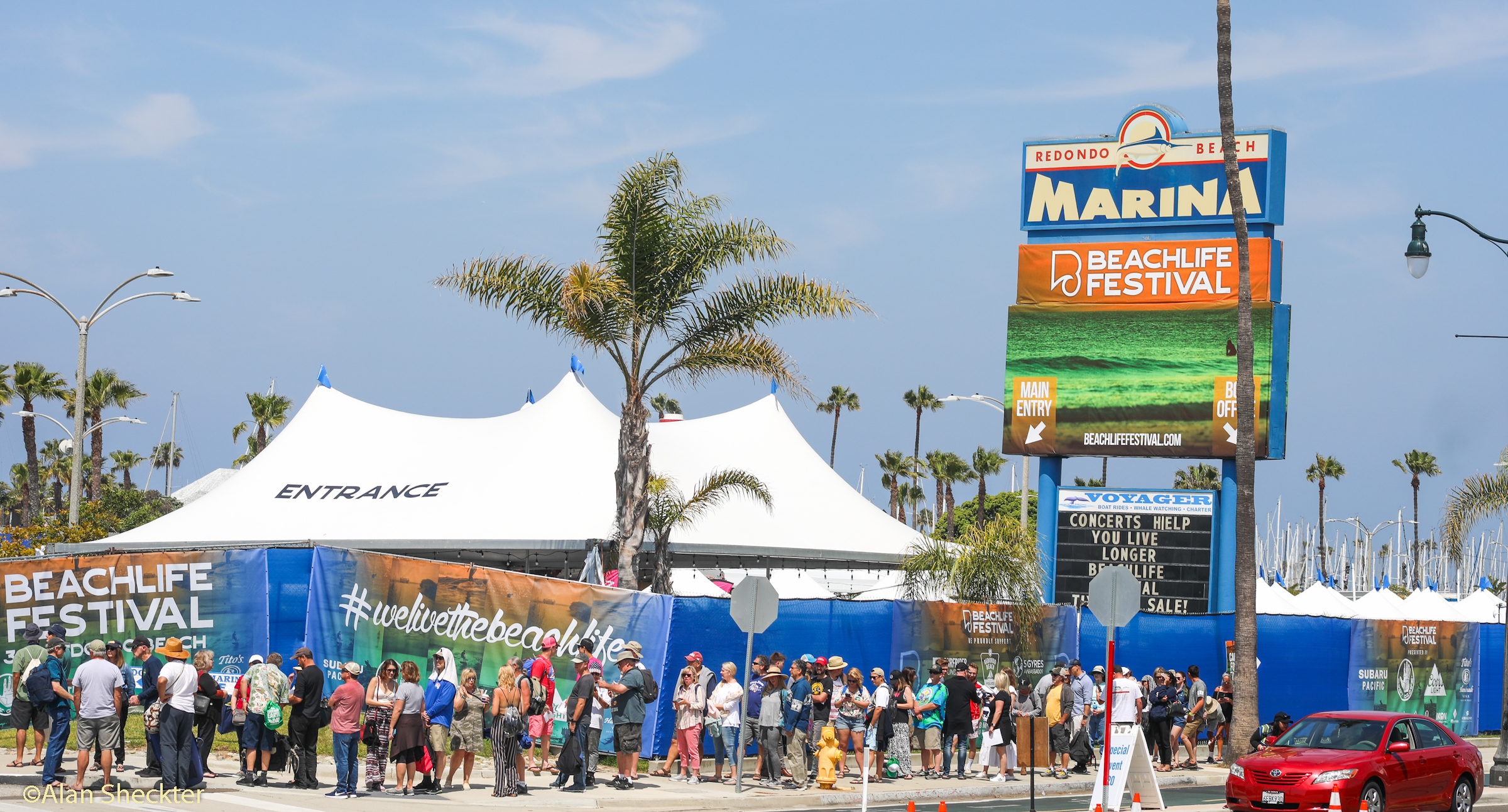 The fest began with a pre-noon alt-surf-rock set on Friday by local band Alinea, who noted that theirs was the opening performance at the first-ever BeachLife Fest with the apt observation, "If you're missing this set, you're missing history." The event, which drew upwards of 10,000 colorful attendees, ended Sunday night with a sunset serenade by Willie Nelson and Family. The weather was splendid throughout, with highs in the upper 60s – for which some folks were outfitted in long sleeves and long pants, and others in shorts and bathing suits.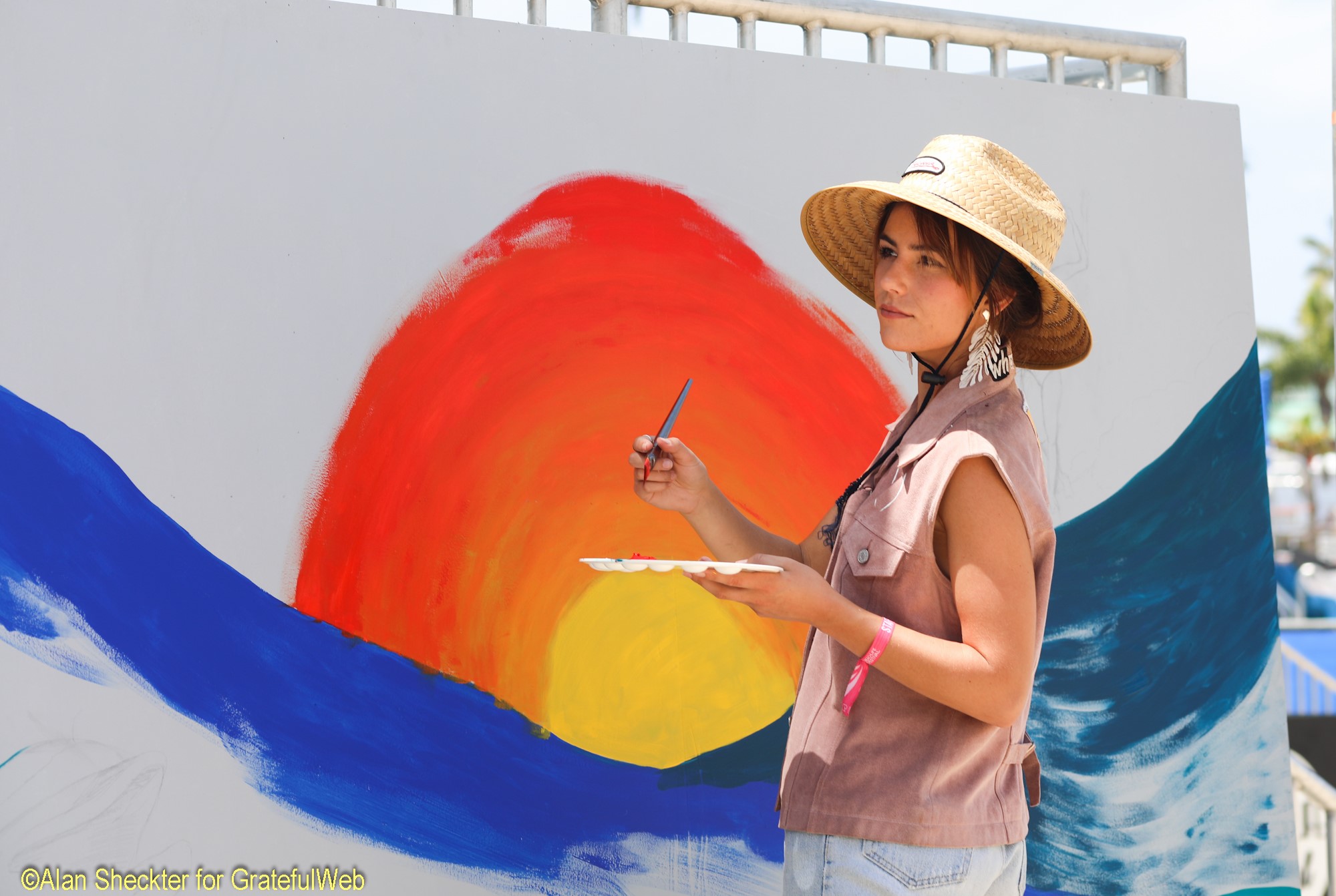 Music was offered from three stages. Both supporting audiences of several thousand, the High Tide Stage, standing tall in front of a cool, grassy meadow, was officially the main stage, as opposed to the Low Tide Stage, also giant, which offered a vast beach-sand viewing area. The Low Tide Stage, a recipient of direct and brisk ocean breezes, offered its own cooler microclimate. A third, Rip Tide Stage flourished as well, with a steady battery of up-and-coming acts, mostly hailing from the Los Angeles area. The audio was awesome throughout as music co-mingled with ocean breezes and pleasing vantage points. Perks for VIP audience members, who paid extra for a three-day pass, included a pool and access to decks at the large stages with elevated stage views.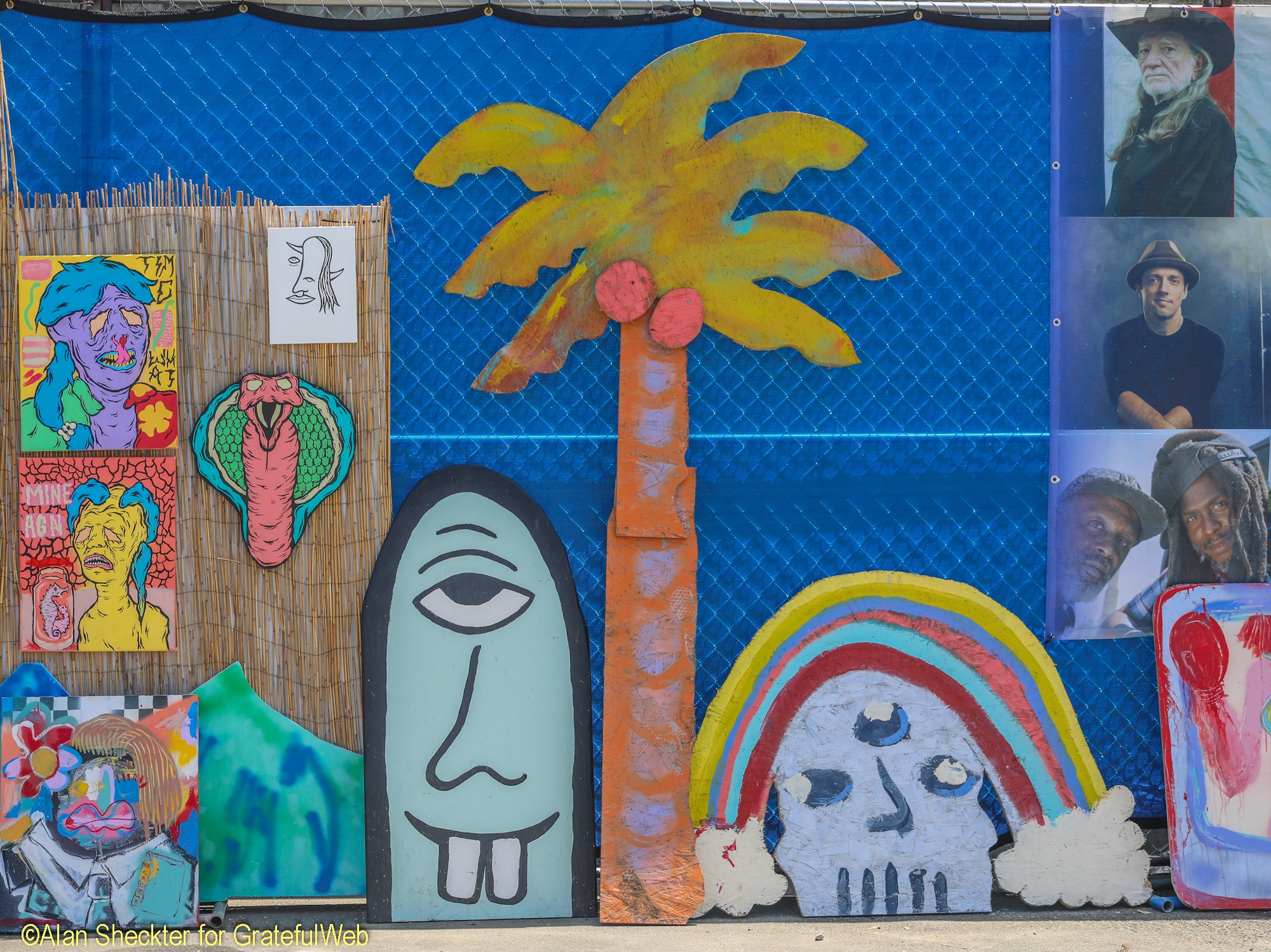 There was actually a fourth, so-called "SideStage," in which select SoCal chefs – David LeFevre, Michael Cimarusti and Tin Vuong – were the stars, presiding over a 50-seat, sit-down, pop-up restaurant. The SideStage gave those who plunked down an additional $150 per person an upscale multi-course dining experience just feet from the main stage.
"We threw a massive, highly curated beach party for thousands of our closest friends all set to a soundtrack of iconic bands and legendary musicians who embody the California beach lifestyle, and it was incredible," BeachLife co-founder Allen Sanford rightly stated after the event. "From the unforgettable performances to the perfect Southern California weather and the never-before-seen mashup of cuisine and music at our SideStage restaurant, BeachLife exceeded all expectations."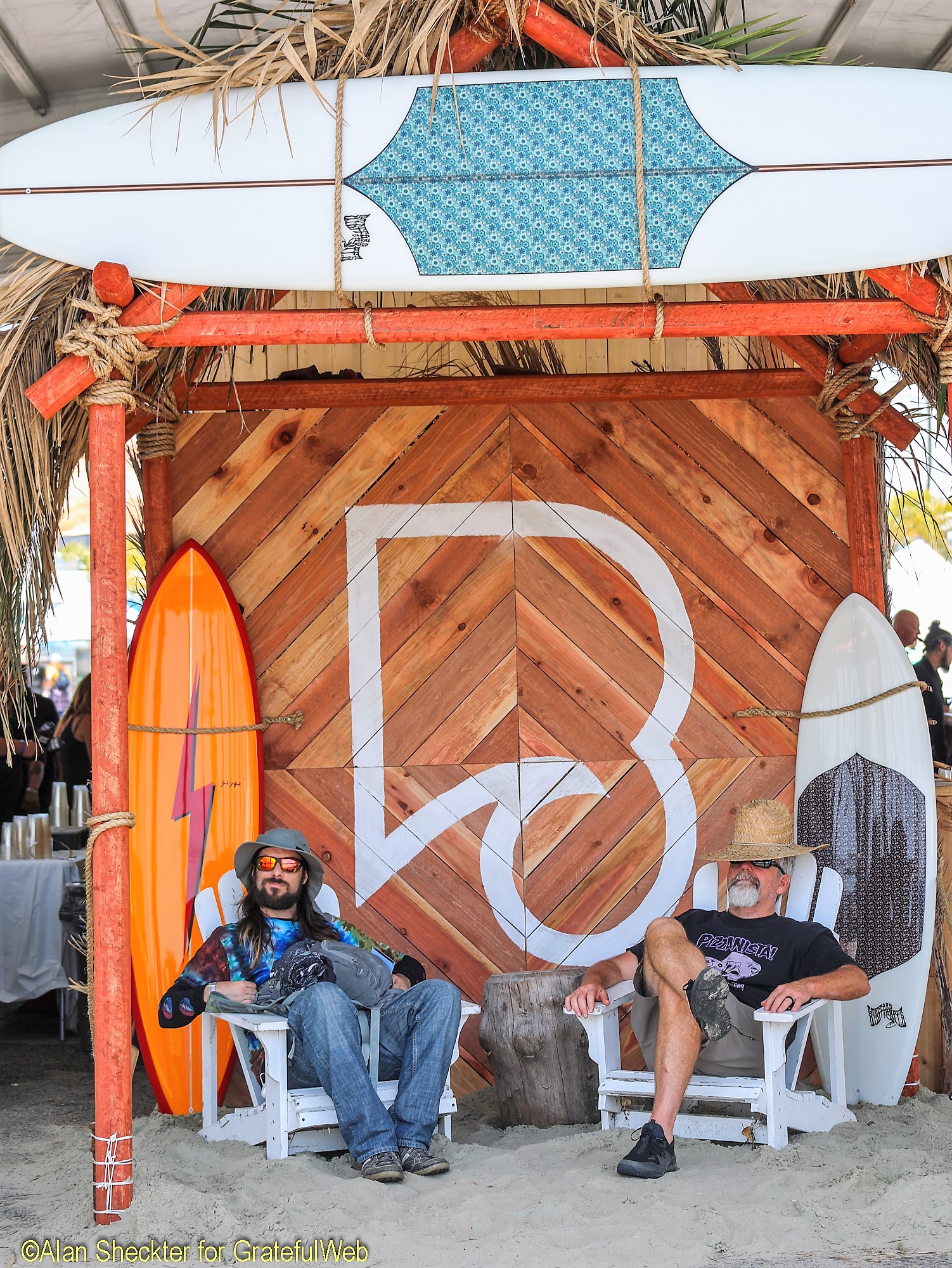 In addition to music choices, attendees strolled through several mini settings of fun and goodness. A stroll on the beach away from the Low Tide Stage viewing area led to a whole host of choices – available to all attendees – including an arts area, a large and festive outdoor bar, ping-pong tables, gourmet food, upscale shopping, and a separate "Wine Town" with its own wine and fine food offerings, including paella and pizza. Art, to be admired, purchased, or created on the spot adorned the avenue between the Low Tide and High Tide stages. And between the High Tide and Rip Tide stages, separate areas to purchase some 40 types of beer on draft, gourmet food trucks, and other food vendors, as well as a large picnic table area for consumption were popular throughout the weekend.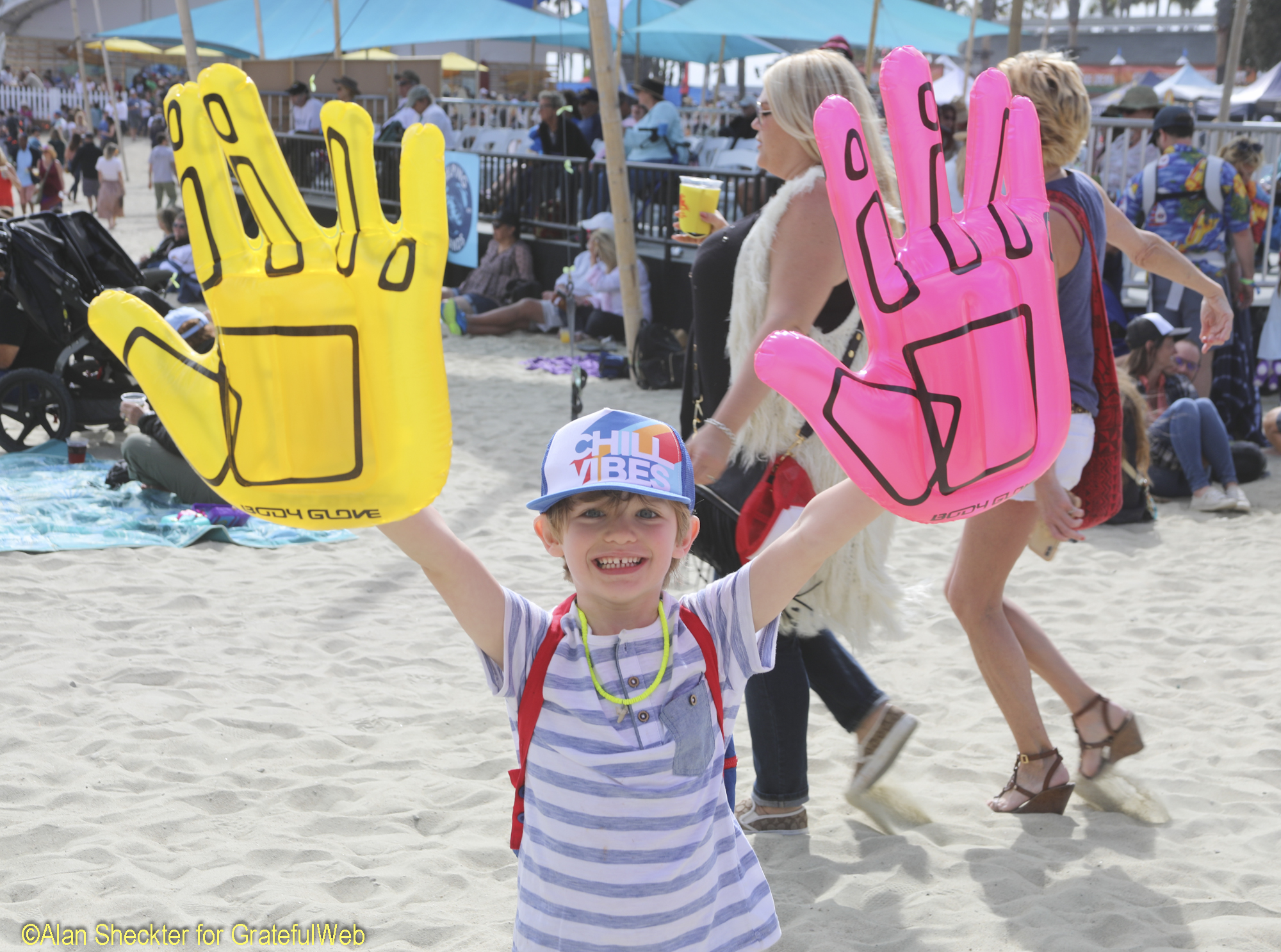 No one embodies the culture of sun, sand, and surf more than the Beach Boys, and 58 years after they began making hits, Brian Wilson, flanked by Beach Boy co-founder Al Jardine, Blondie Chapman –whose days with the Beach Boys date back to the early 1970s – and more than a dozen accompanying musicians, headlined Saturday's revelry. Performing two  dozen songs in 75 minutes, the set of quintessential Beach Boys songs included "California Girls," "I Get Around," "Little Deuce Coupe,"  "Help Me Rhonda", "Good Vibrations", "God Only Knows", "Don't Worry Baby," Sail on Sailor," "Good Vibrations," and "Fun, Fun, Fun."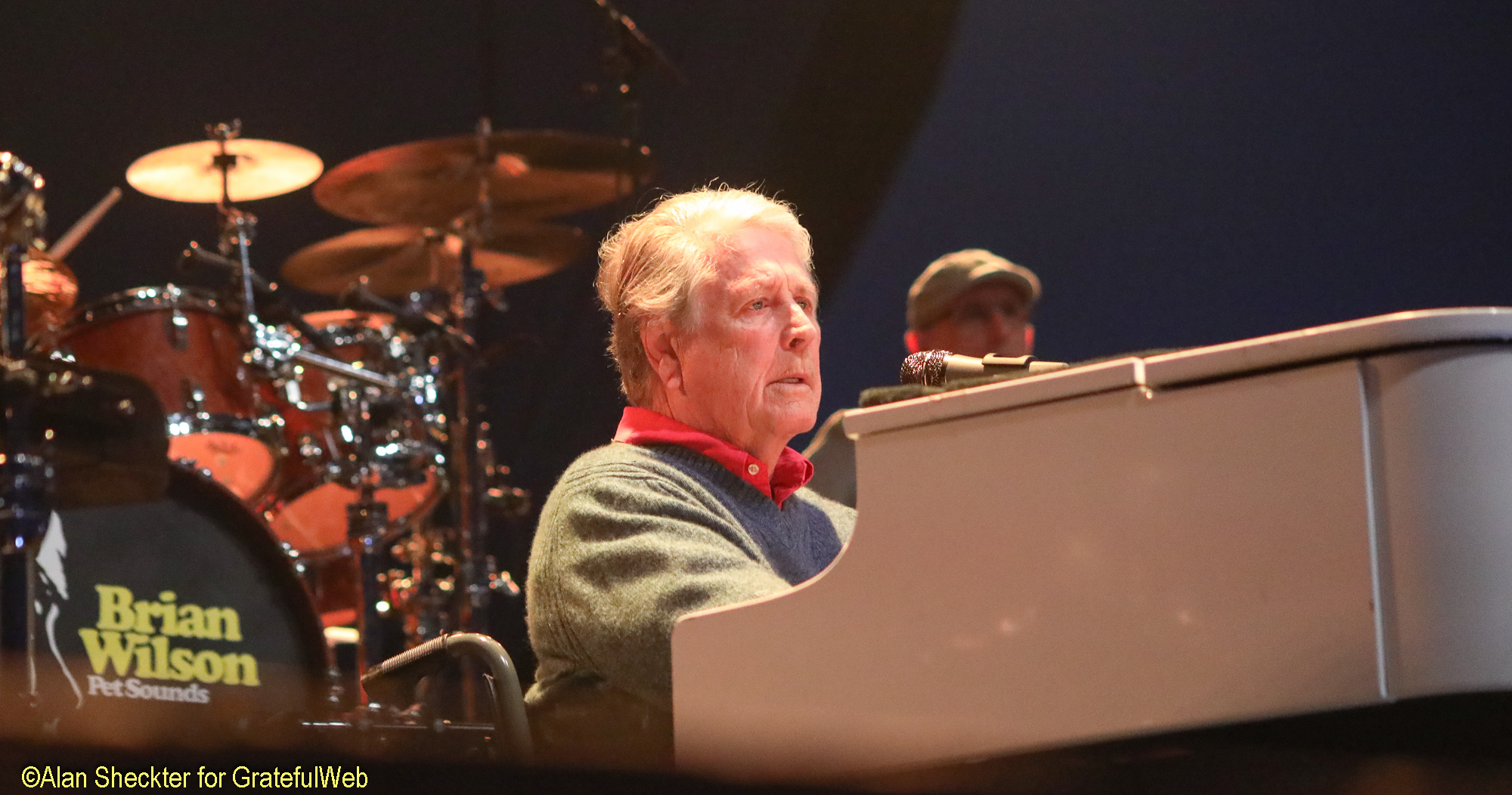 In Saturday's penultimate set, San Diego-based Jason Mraz and his 10-piece Superband, which includes the four-member, all-female Raining Jane, made their mark with a collective blend of reggae/pop/rap that provided perfect cinematics for the BeachLife vibe. A weekend moment to treasure came during Mraz's set, when he performed the reggae-lite big hit, "I'm Yours," which he said that he and bandmate Toca Rivera performed for Mraz's wife at their wedding. His set also included "I Won't Give Up," and "Lucky."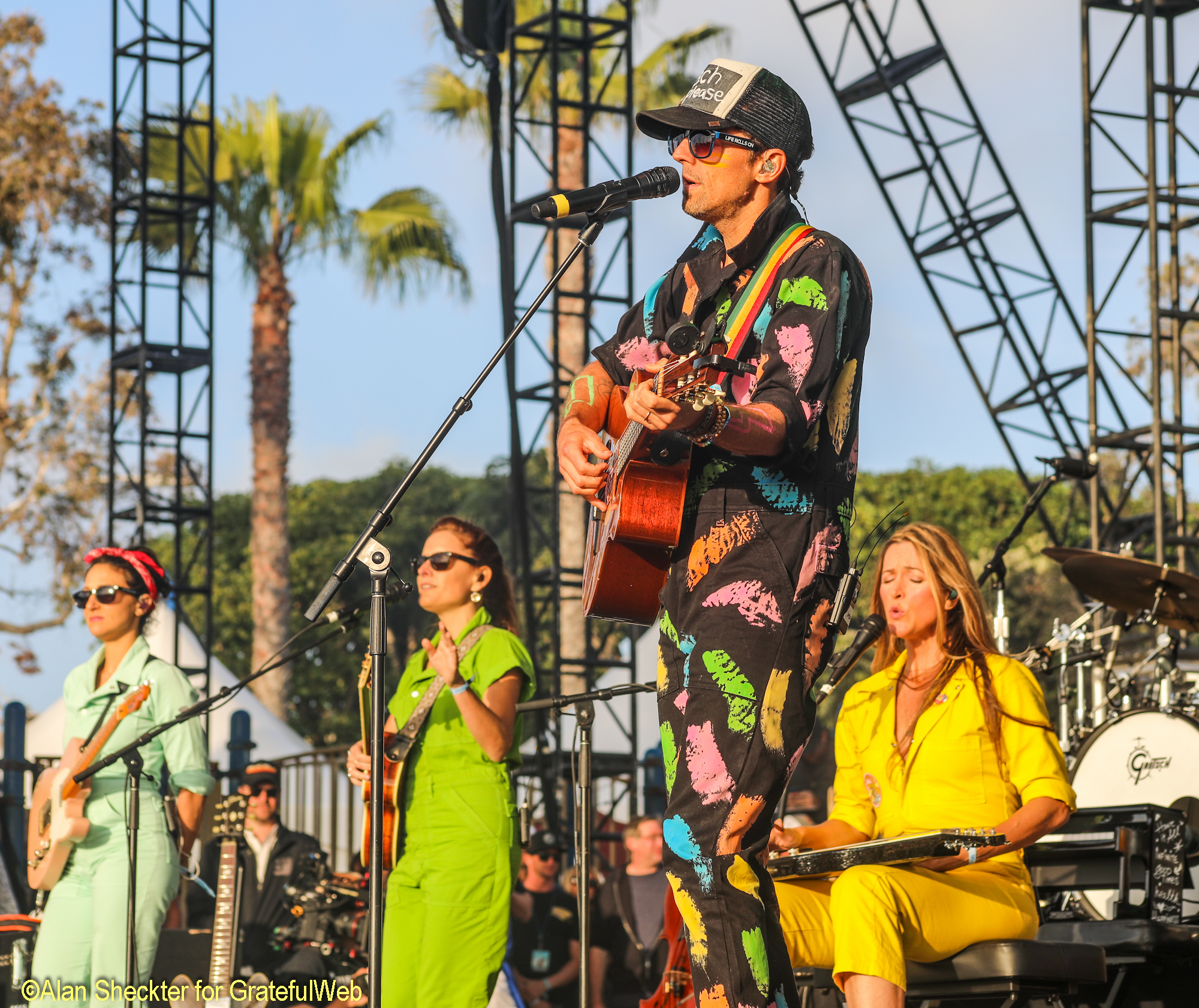 The Violent Femmes also excelled during their anticipated set at the High Tide Stage late in the day Saturday. The folk-punk core trio, including founding members Gordon Gano and Brian Ritchie, as well as drummer John Sparrow, performed old favorites, including "Blister on the Sun," "Gone Daddy Gone," "Add it Up," "Kiss Off," as well as a cover of Patti Smith's apropos "Redondo Beach."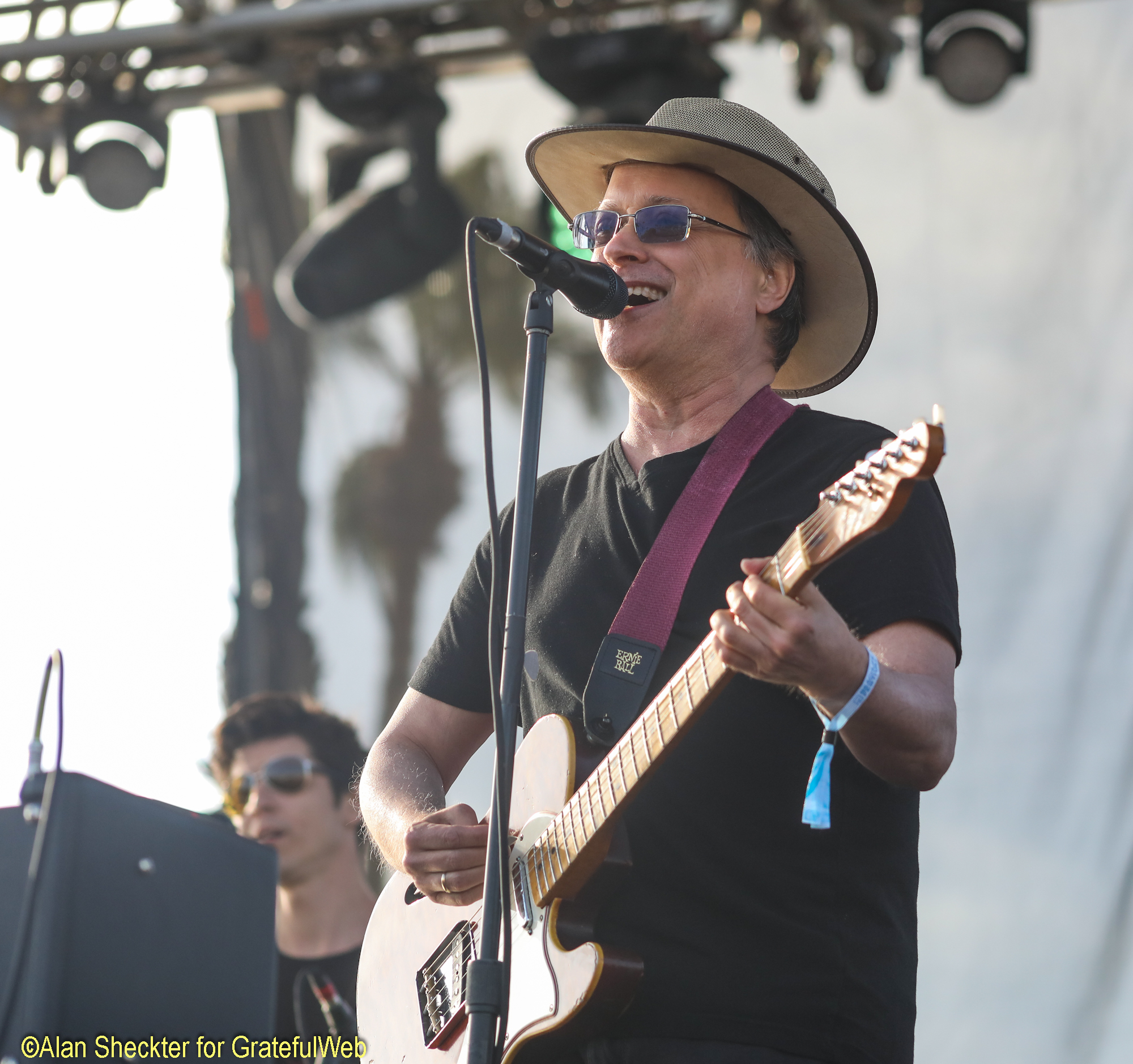 Chevy Metal on Saturday turned in one of the most talked-about performances of the weekend. Led by vocalist Taylor Hawkins (drummer for the Foo Fighters), lead guitarist Mick Murphy, and bass player Wiley Hodgden, the classic rock cover band churned out a big beach party mix from L.A.-based Van Halen's catalog, including "Too Hot for Teacher," "Runnin' With the Devil," "Panama," "Everybody Wants Some," and "Jamie's Cryin'." Weezer co-founder Pat Wilson joined the band for set ender "Ain't Talkin' 'Bout Love."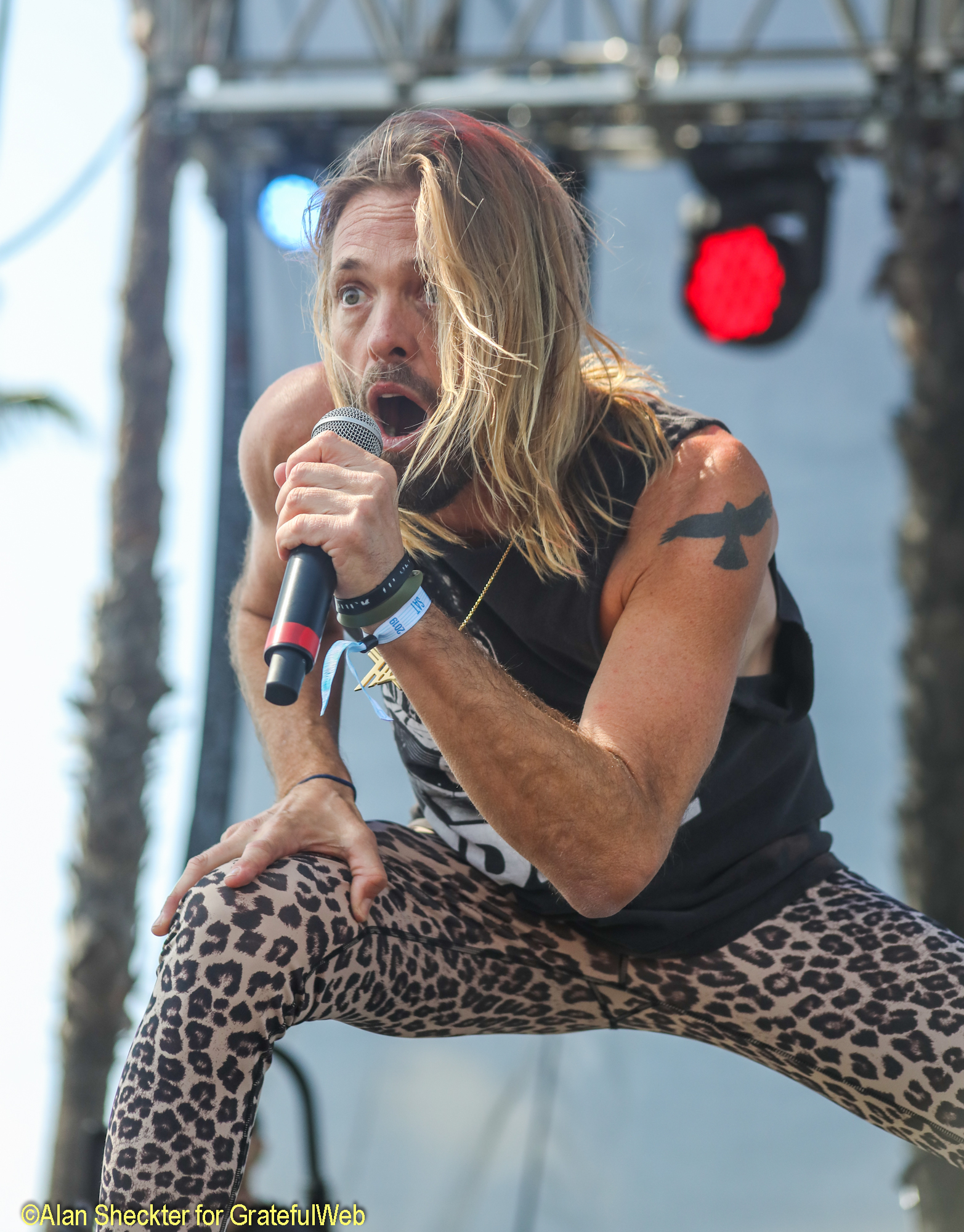 Dawes, who also hails from Los Angeles, delivered a pleasant set of unpretentious mid-tempo-rock at the Low Tide Stage, with vocalist/guitarist Taylor Goldsmith garnering most of the attention. Dawes' set included "Roll With the Punches," "When The Tequila Runs Out,"  and concluded with "All Your Favorite Bands."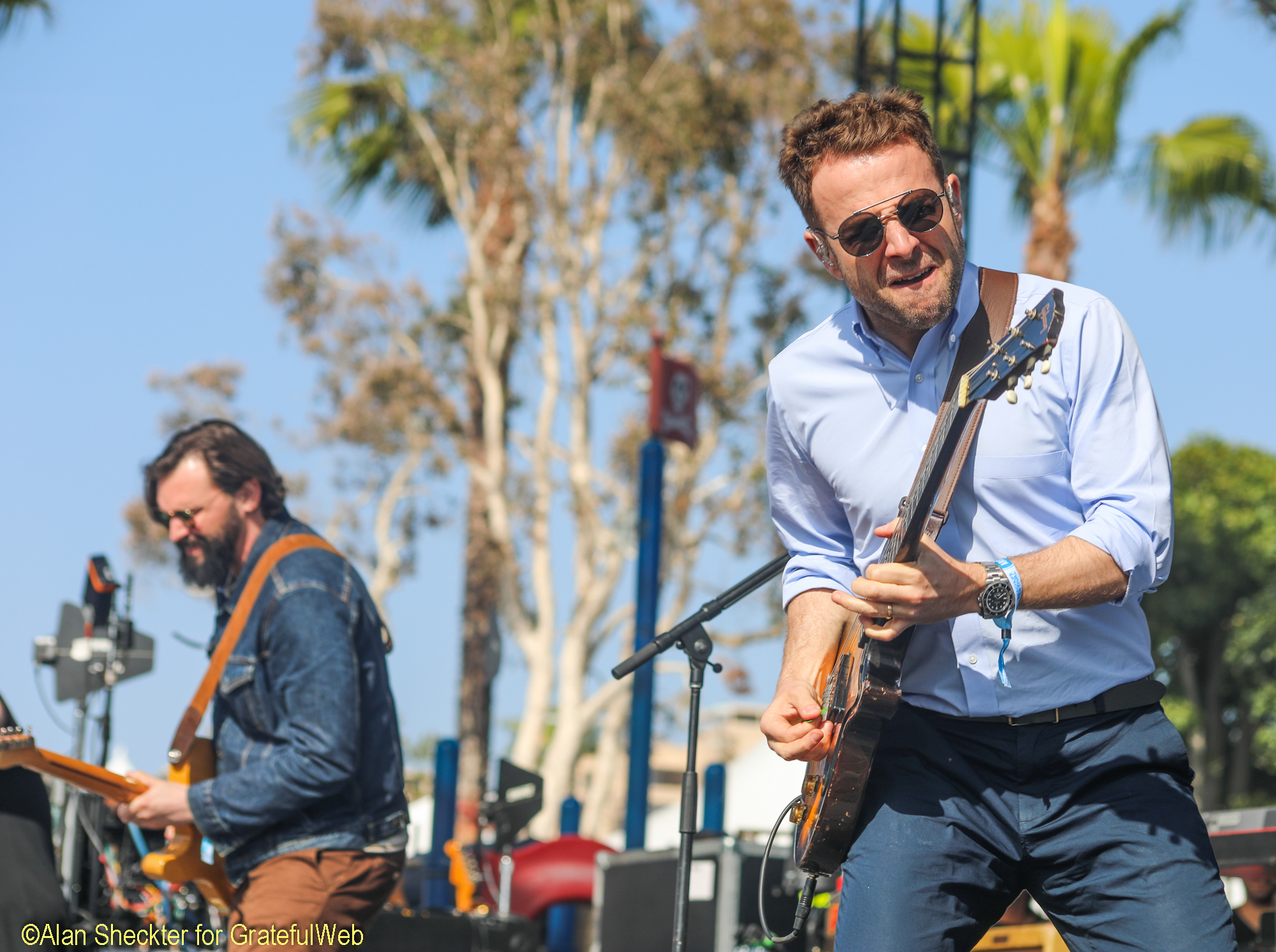 Everclear, who performed "I Will Buy You a New Life," "Father of Mine," and finished with the geographically appropriate "Santa Monica" and Los Angeles-based post-punk synth/electro-pop band Berlin, opened the High Tide Stage action on Saturday. Berlin's Terri Nunn, performed several of her classics, including, "Sex, I'm A …" the band's breakout single, from yikes, 36 years ago. Nunn and company also delighted the noontime crowd with powerful renderings of "The Metro," as well as "No More Words," the ballad "Take My Breath Away" (from the film "Top Gun"), and more.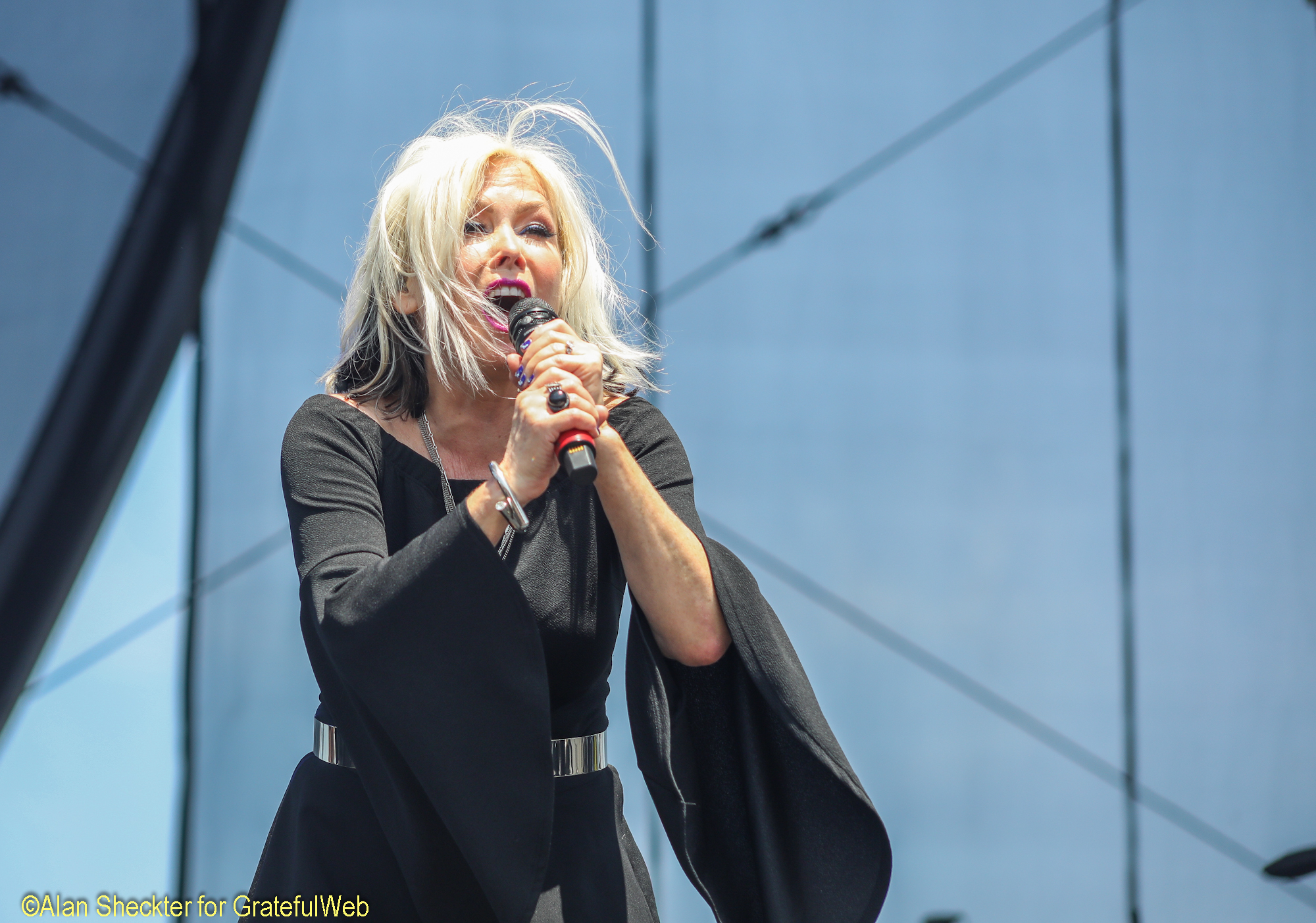 Another Los Angeles act, the grungy indie power-pop band Best Coast, whose sound and attitude have been influential to many during their 10-year tenure, featured the core duo of front-woman-vocalist/songwriter/guitarist Bethany Cosentino's ethereal voice, which rode the waves of Bob Bruno's guitar work. The set featured "The Only Place," "California Nights," "Crazy For You," and a rocking cover of The Muppets "Rainbow Connection" from Best Coast's "Best Kids" album.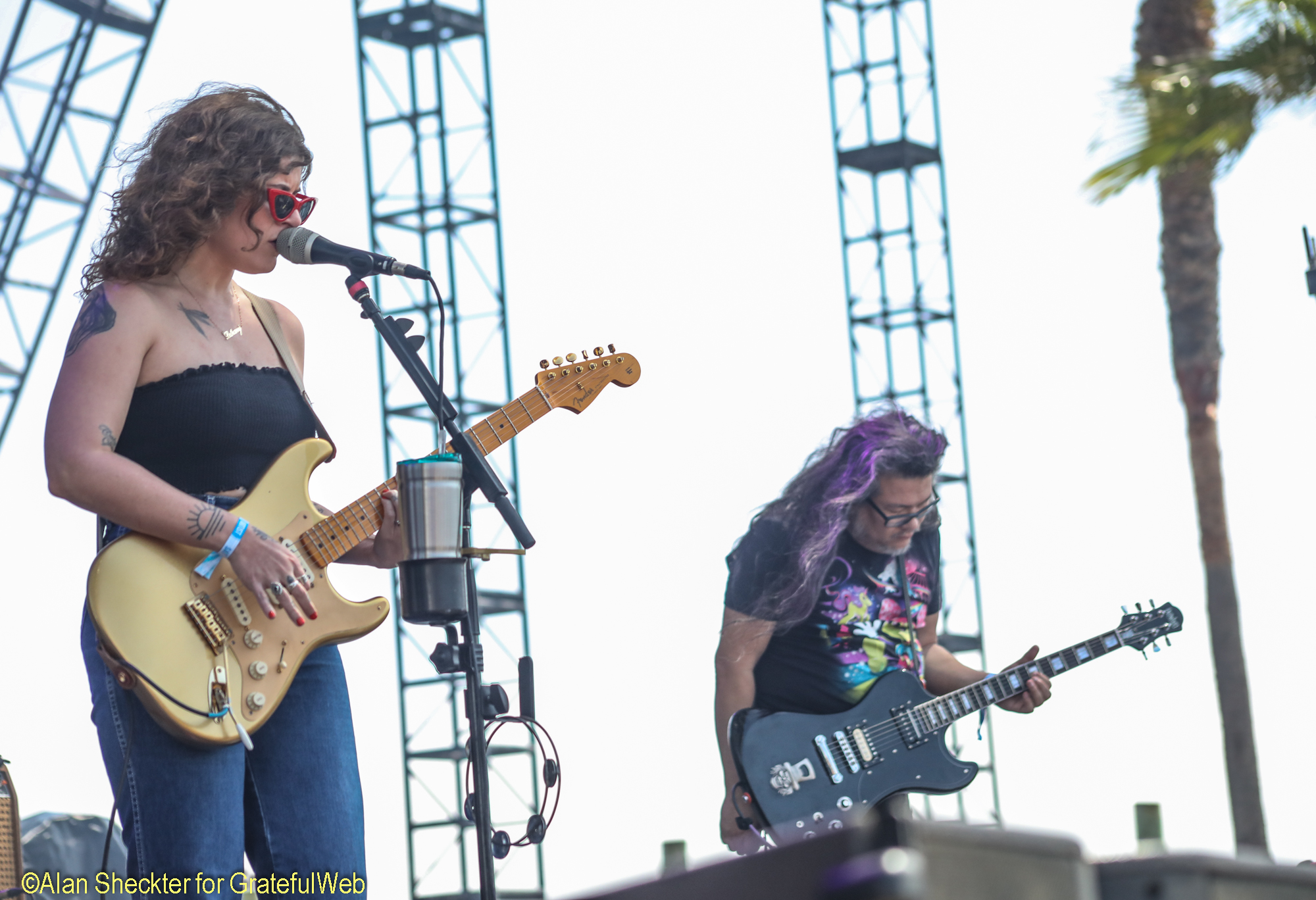 Opening the Low Tide Stage on Saturday was the charismatic Sugar Ray, who regaled the toes-in-sand audience with a set that included '90's faves, "Someday," "Every Morning," "When It's Over," and even The Ramone's "Blitzkrieg Bop," before closing with "Fly."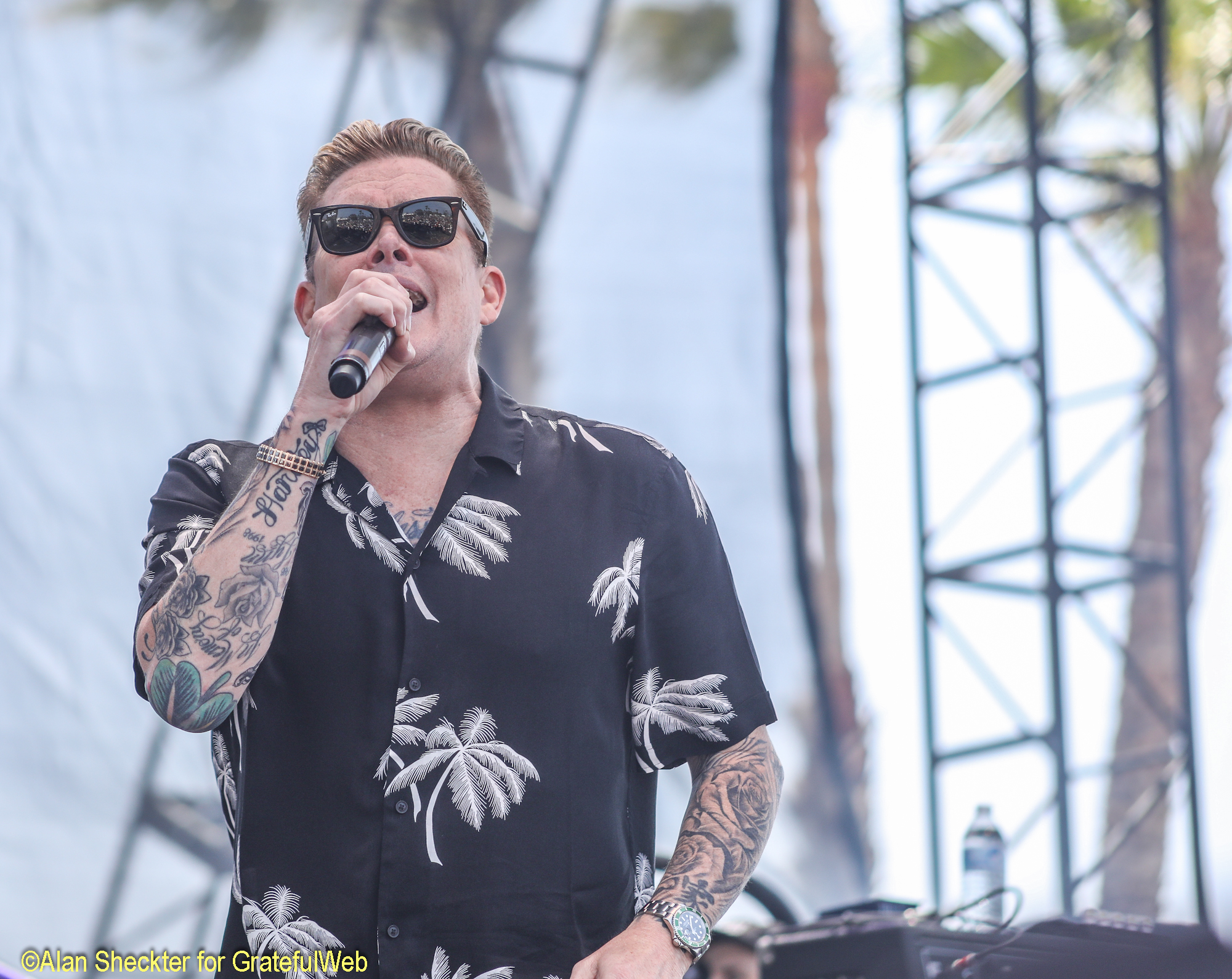 Sixty-two years after releasing his first single, "No Place for Me," American icon Willie Nelson (and Family) commanded full attention during their festival-ending set during sunset on Sunday night. In fine guitar and voice at 86, the Texas country-music legend's High Tide Stage set included such classics as "Mamas Don't Let Your Babies Grow Up to Be Cowboys," "Angel Flying Too Close to the Ground," and On the Road Again," and concluded with The Doors' Robbie Krieger and Blues Travelers' John Popper guesting on a medley of "Will the Circle Be Unbroken?", "I'll Fly Away," and "I Saw the Light."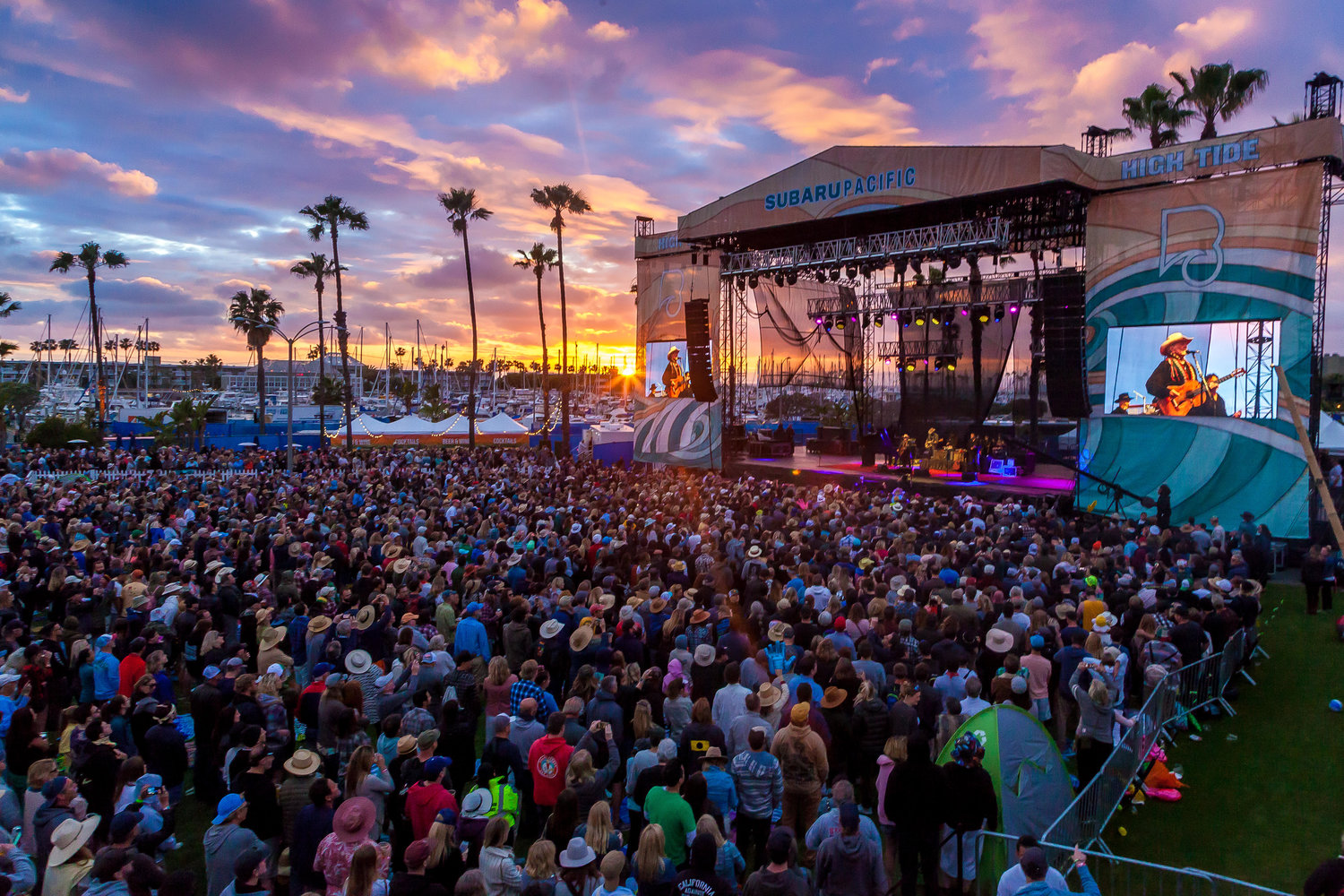 Prior to that, Ziggy Marley and his band concluded the festival's Low Tide Stage proceedings with plenty of heartfelt songs that acted as calls to action for social justice and activism. The band performed several such songs from its current album, "Rebellion Rises," including the title track, in which Marley's children got into the act as well, singing backup vocals, as well as "We Are the People," and "See Dem Fake Leaders." The large reggae ensemble included a terrific roster of players who also delivered on "Love is My Religion" and "Beach in Hawaii,"  as well as Bob Marley and the Wailers classics, "One Love," "Get Up, Stand Up," and "Them Belly Full (But We Hungry)."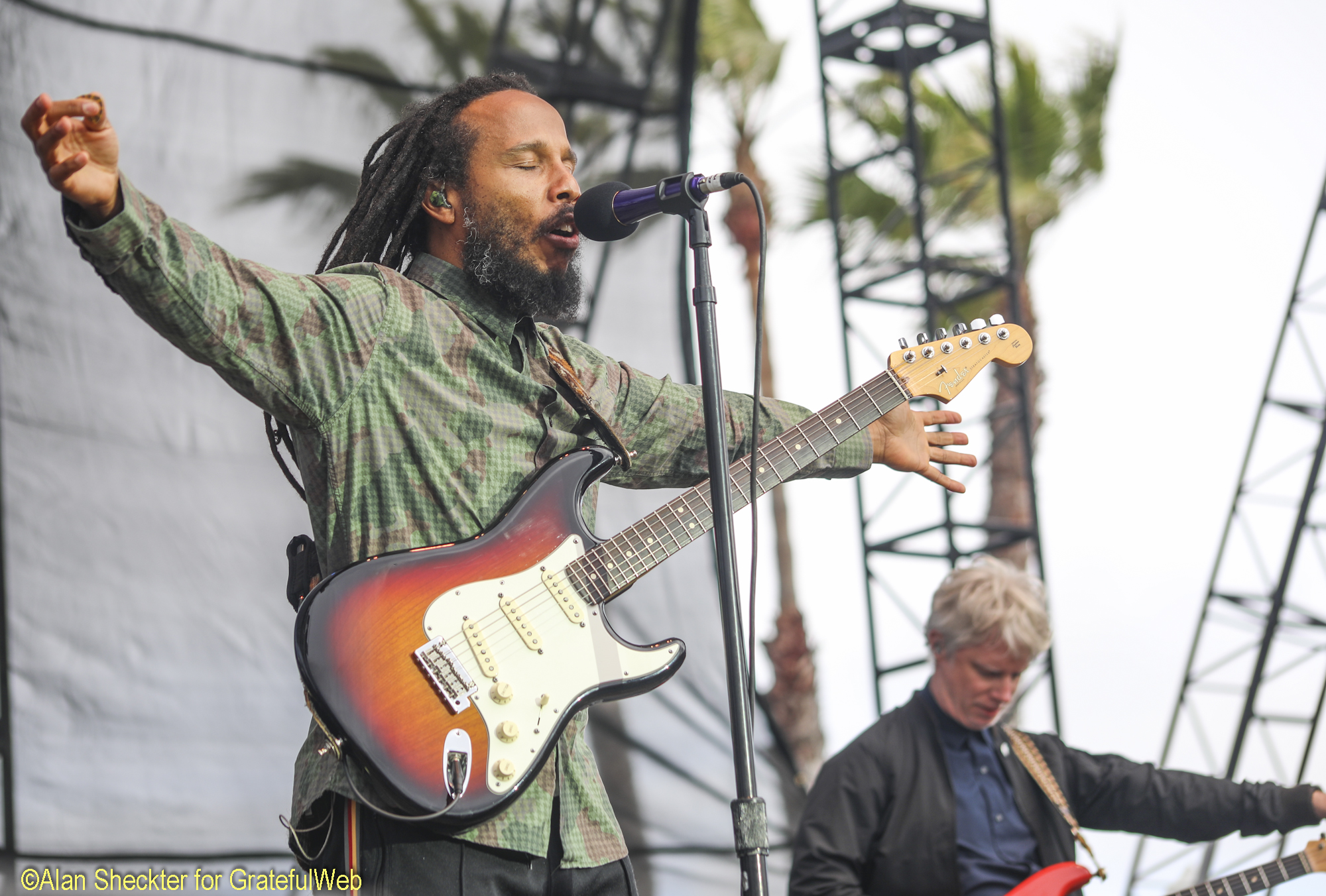 But it was Grace Potter who turned in arguably the most exciting performance on Sunday. Performing on the High Tide Stage, the powerfully talented and charismatic rocker turned the fest on its head with an explosive version of her opening number, "Medicine," in which she danced, sang, played guitar, and keyboards. The set moved on from there, with Potter and her commanding presence and bass and drum-driven five-piece band delivering "Stars," "Nothing But the Water," "Loneliest Soul" (with a section of the Jefferson Airplane's "Somebody to Love"), as well as Jackie DeShannon's 1960s hit, "Put a Little Love in Your Heart," and the final tune, "Paris (Ohh La La)," that started with a bit of Janis Joplin's "Try."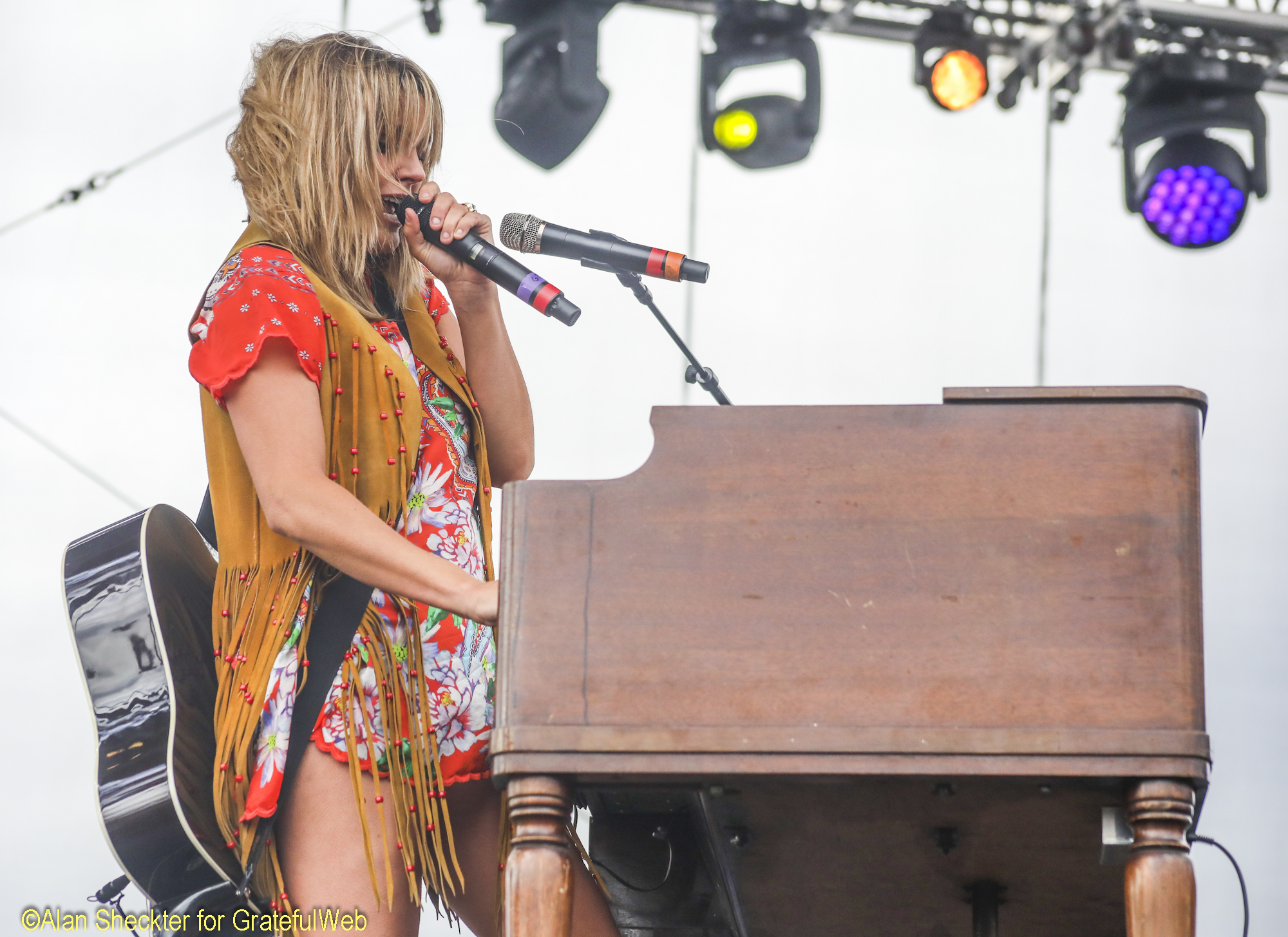 John Popper's unique blues 'n' boogie harmonica flourishes reached all corners of the Seaside Lagoon festival site during Blues Traveler's satisfying main stage performance on Sunday. Along with co-founding members Chan Kinchla and Brendan Hill, as well as the rest of the lineup that has remained static since 2000, Blues Traveler entertained the crowd with spirited versions of "Run Around," "Hook," "Carolina Blues," "Mountains Win Again," and a cover of Sublime's "What I Got."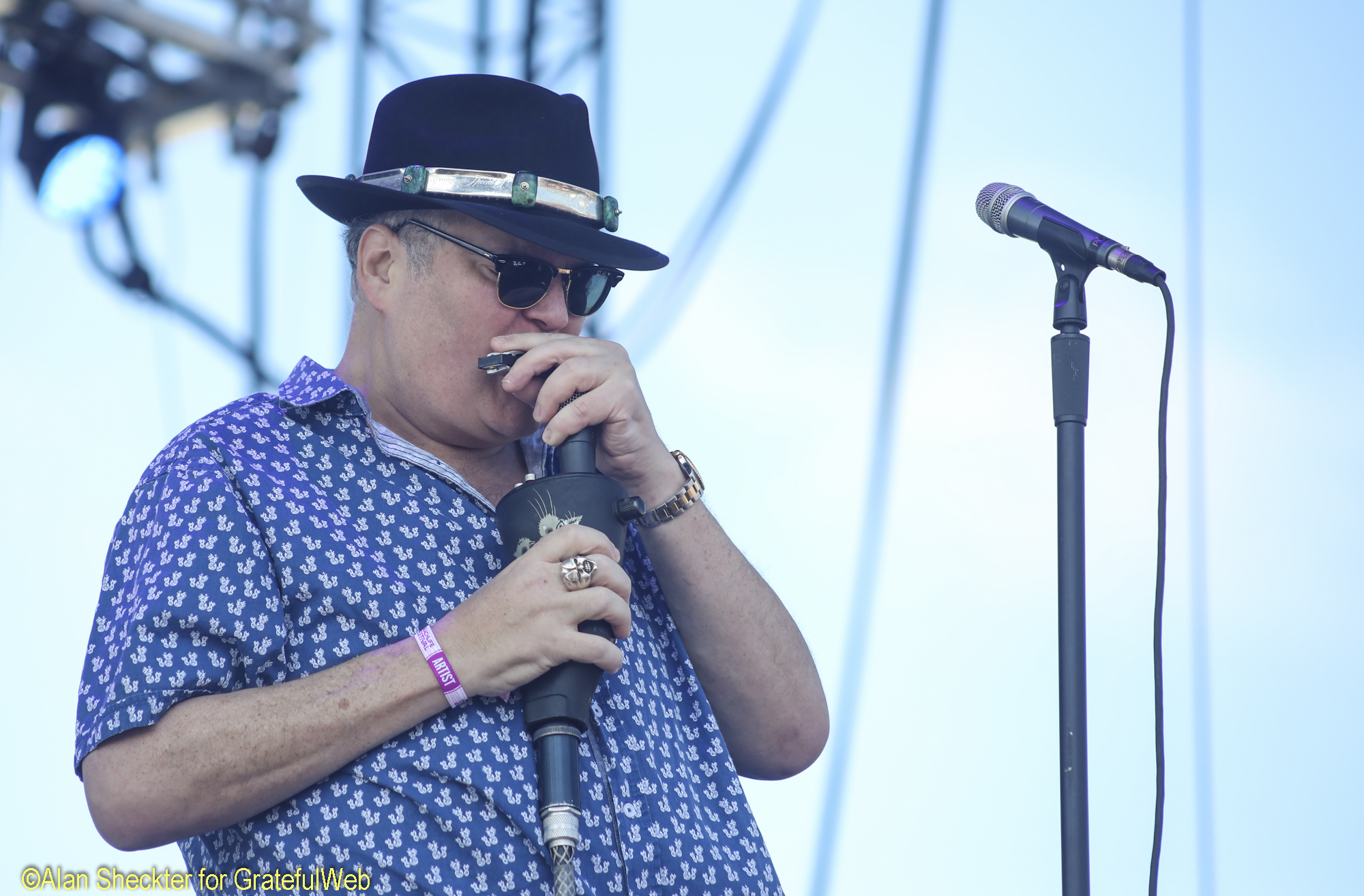 Like Blues Traveler, fellow H.O.R.D.E Festival alumni Big Head Todd and the Monsters, have recently celebrated 30 years as a band. Colorado-based "Big Head" Todd Park Mohr and the rest of the "monsters" delivered a fine set of pop-rock material from the Low Tide Stage that included "Bittersweet" and "Broken Hearted Savior."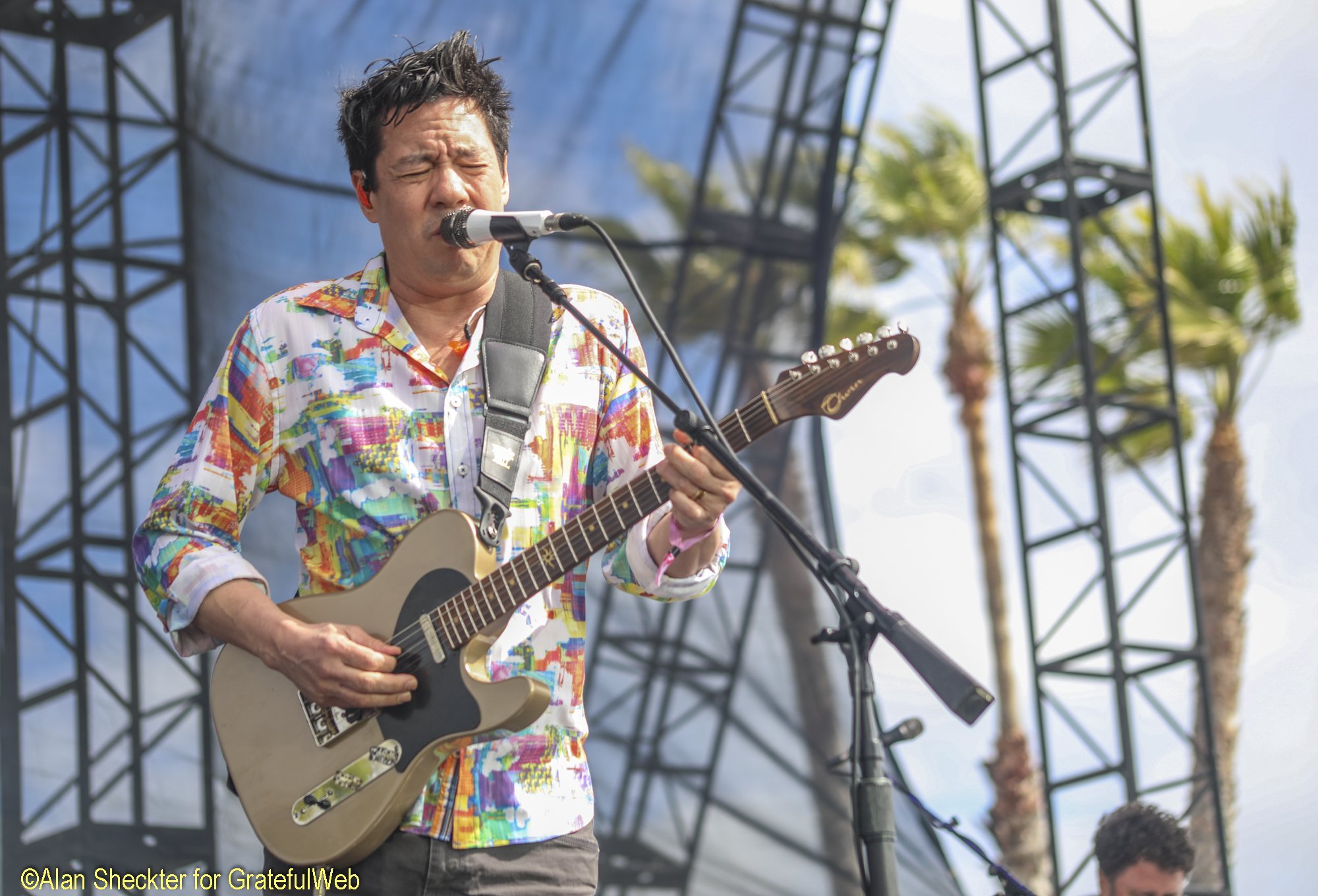 Colin Hay, most remembered and revered for his material while fronting Men at Work, has maintained a busy solo career ever since. Hay and his band, which includes his wife, Cecilia Noël, on tambourine and vocals, entertained the Low Tide Stage audience Sunday afternoon with a pleasing set of material that included "Who Can it Be Now," "It's a Mistake," and "Down By the Sea."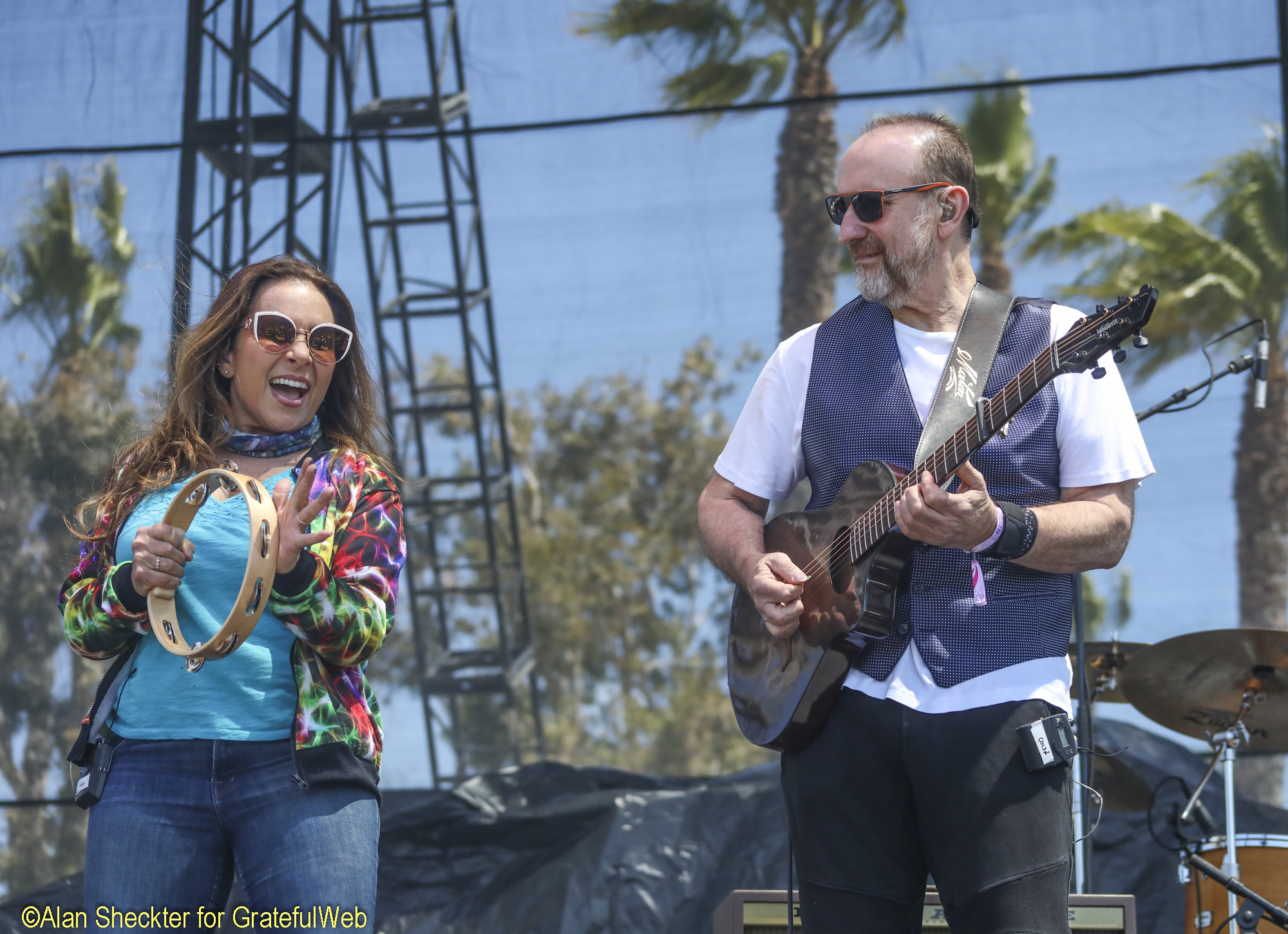 Quick-picking folk/bluegrass/rocker Keller Williams, properly decked out in a suit, opened High Tide Stage activities on Sunday with a "Grateful Gospel" set. Williams' website states that the purpose of Grateful Gospel is to present "the spiritual side of Grateful Dead/Jerry Garcia songs performed in the style of black gospel music, meant to be performed on a festival stage on Sunday mornings."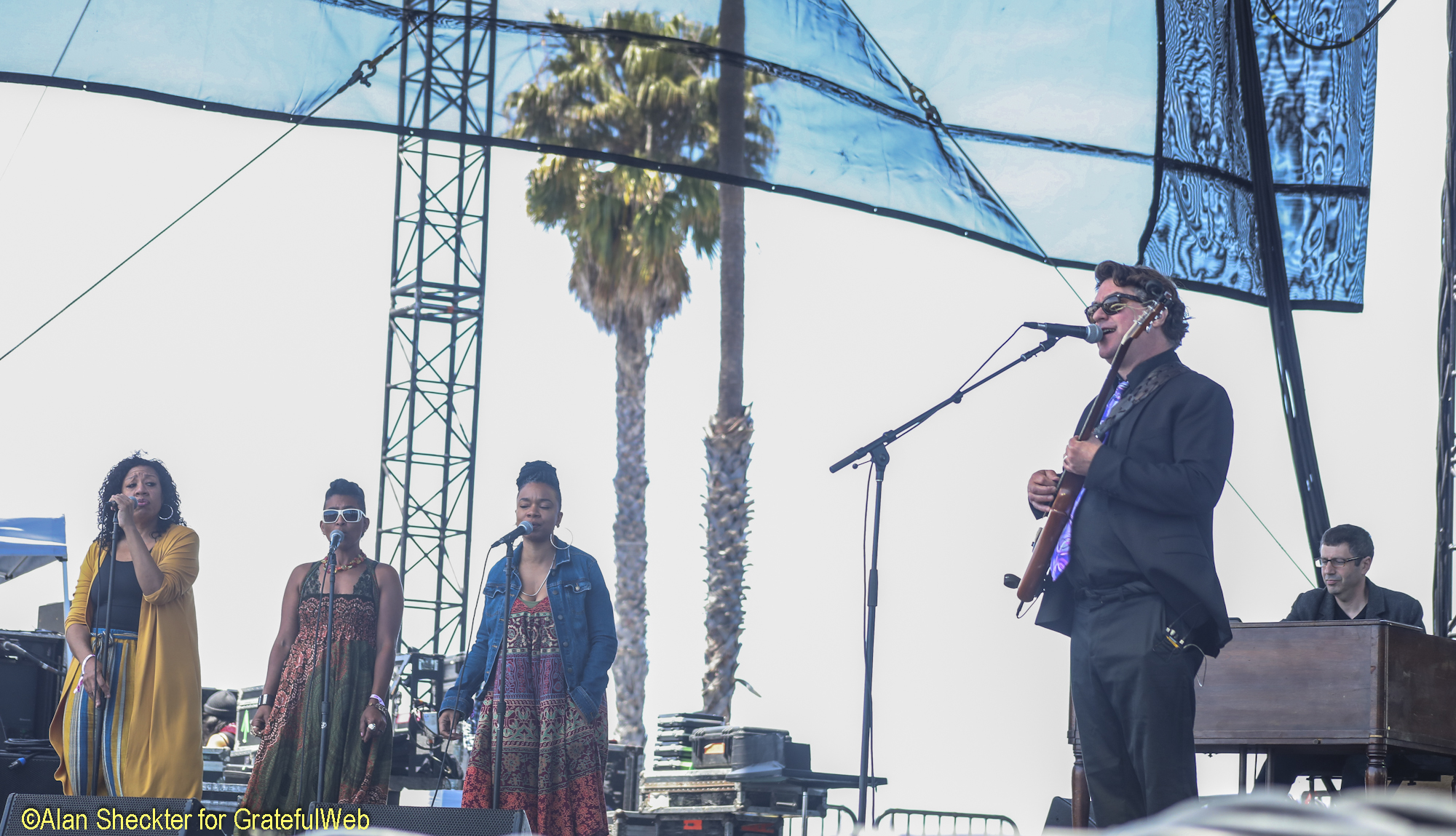 The five-piece band, which included renowned Bay Area lead guitarist Stu Allen, also uncharacteristically wearing a suit, along with a three-women backup vocal section, pleased the crowd. Bouncing from one piece of music to the next, Williams and the band delivered inspirational renderings of "Eyes of the World," "I Need a Miracle," "Here Come Sunshine," "Midnight Moonlight," "I'll Be With Thee," "St. Stephen," "Who Was John," "Ride Mighty High," "My Sisters and Brothers," and "Ripple."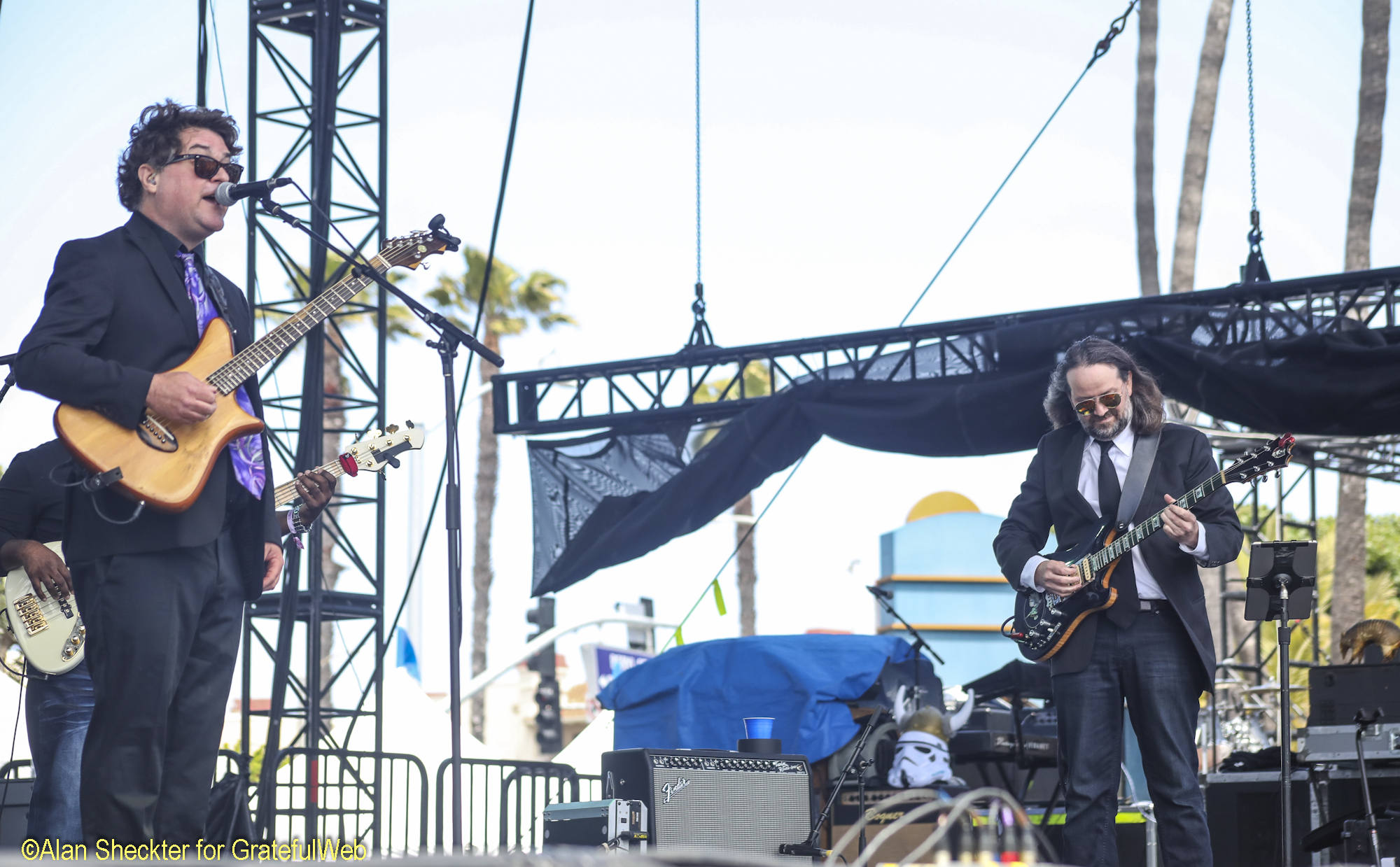 Venice, a band of two sets of brothers from nearby Venice, California, performed Sunday's opening set on the Low Tide Stage.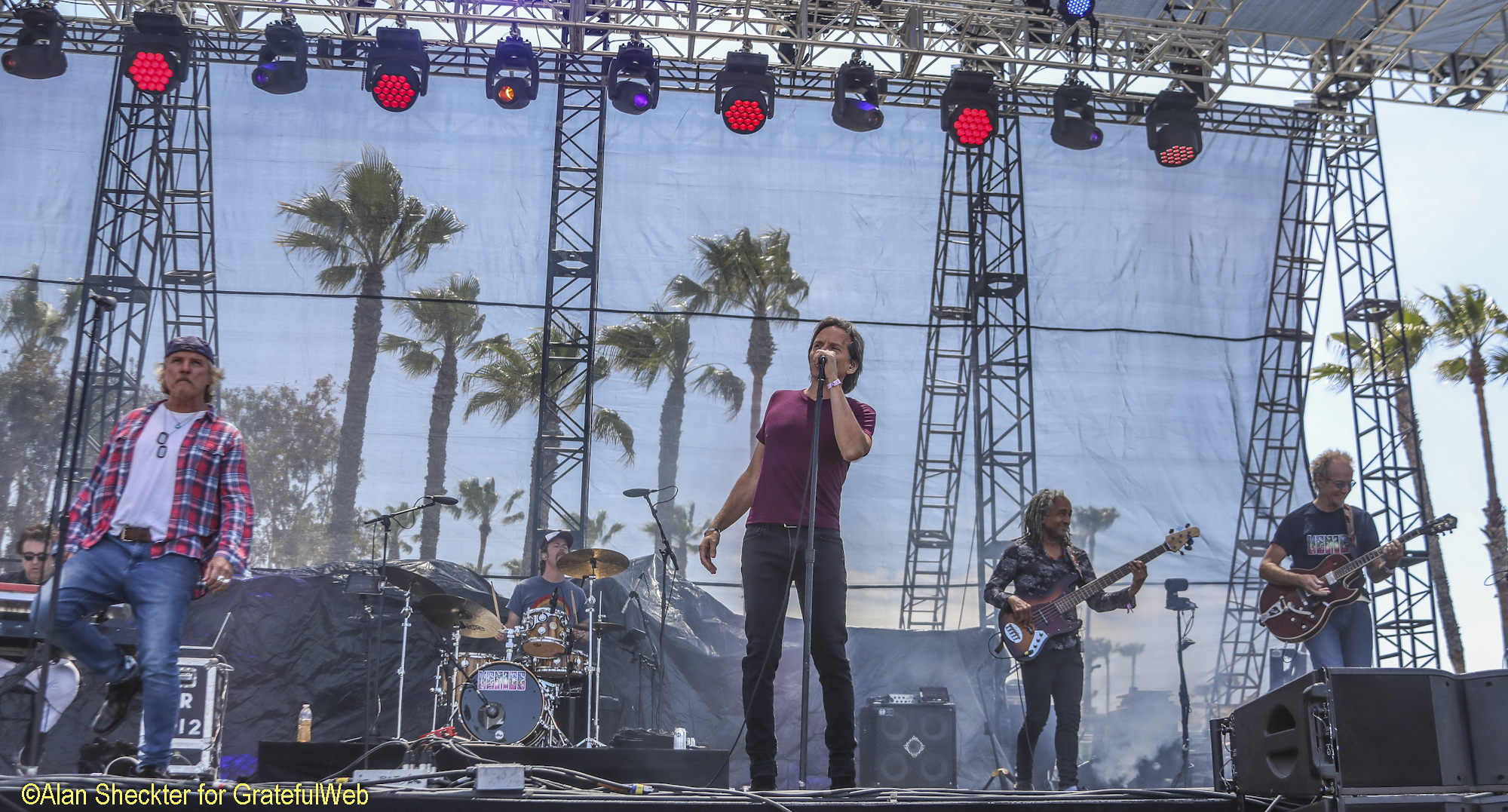 The Rip Tide Stage presented five acts on Saturday that satisfied their current fan bases while gaining exposure to a big-fest audience. Veteran Hermosa Beach, California, reggae rock Tomorrows Bad Seeds closed out the Rip Tide performances on Saturday, with the magnetic Moises Juarez fronting the band on vocals. Their set included "Rolling In," a song written by Juarez one day as he sat at the Redondo Beach shoreline break wall.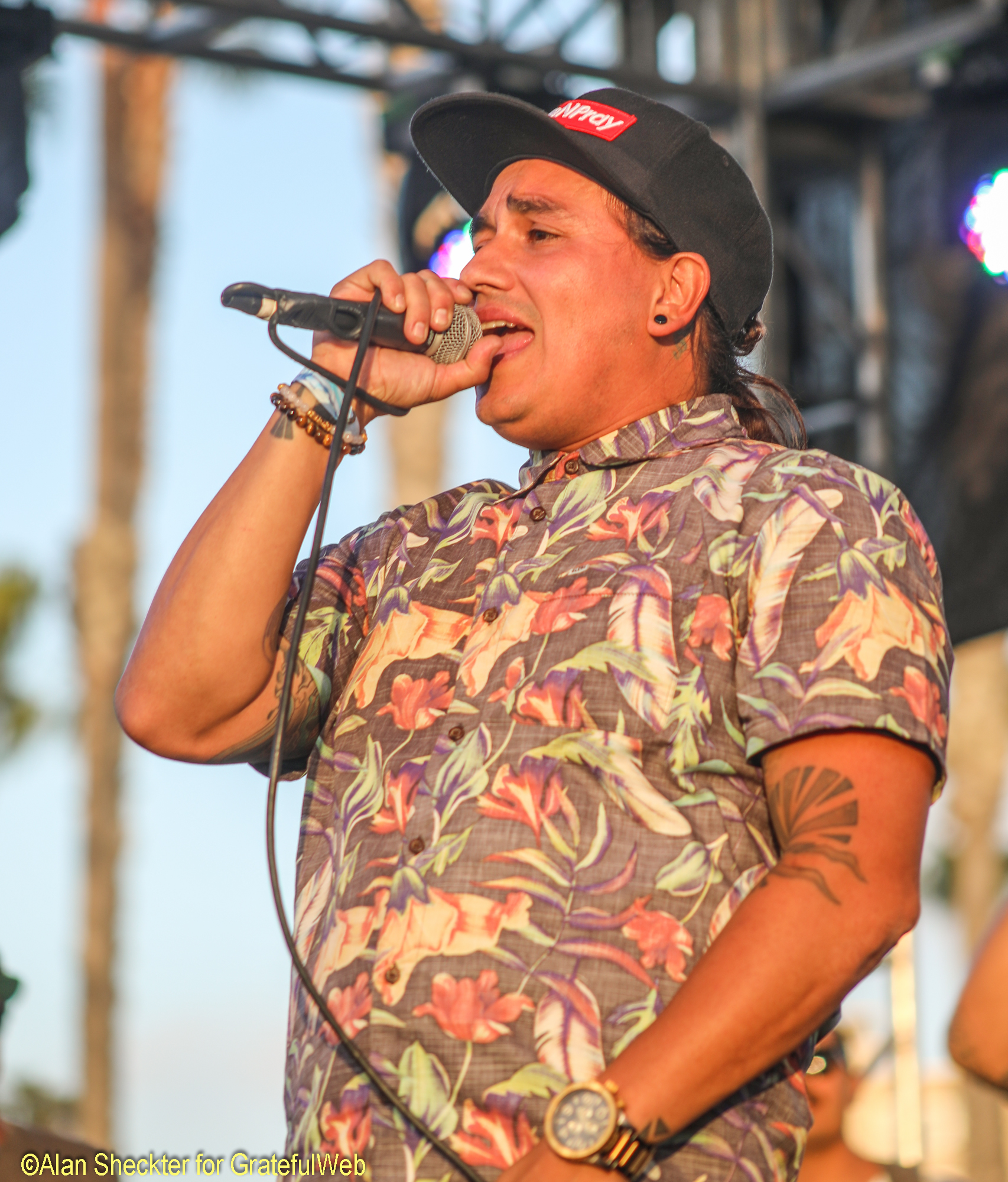 His Eyes Have Fangs – best band name of the weekend – made the most of its Rip Tide Stage set late in the day on Saturday. With Rachel Rainwater front and center delivering dreamy, beguiling vocals atop the local grunge-rock band that includes her brother Matthew and local skateboarding pioneer Tony Alva, the band's unique, hypnotizing sound turned a lot of heads.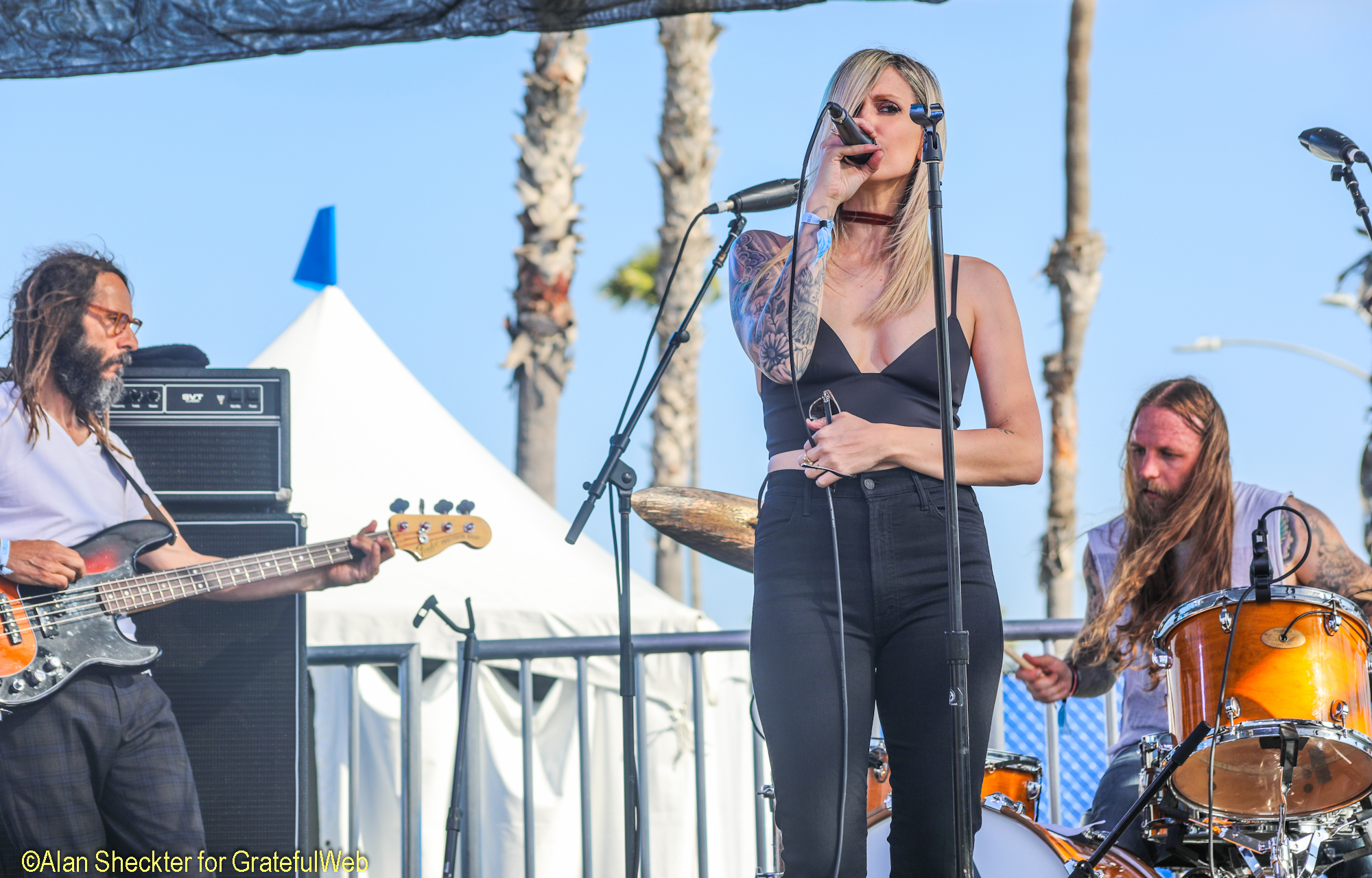 Local singer/songwriter V Torres and her 80%-female band of the same name delivered a fun 'n' rocking set, including new single, "Top of the Road," Saturday on the Rip Tide Stage. Making for an especially powerful quintet, Kira Lingman from The Hollow Legs, who opened Sunday's festivities on the Rip Tide Stage, took on lead guitar duties with V Torres.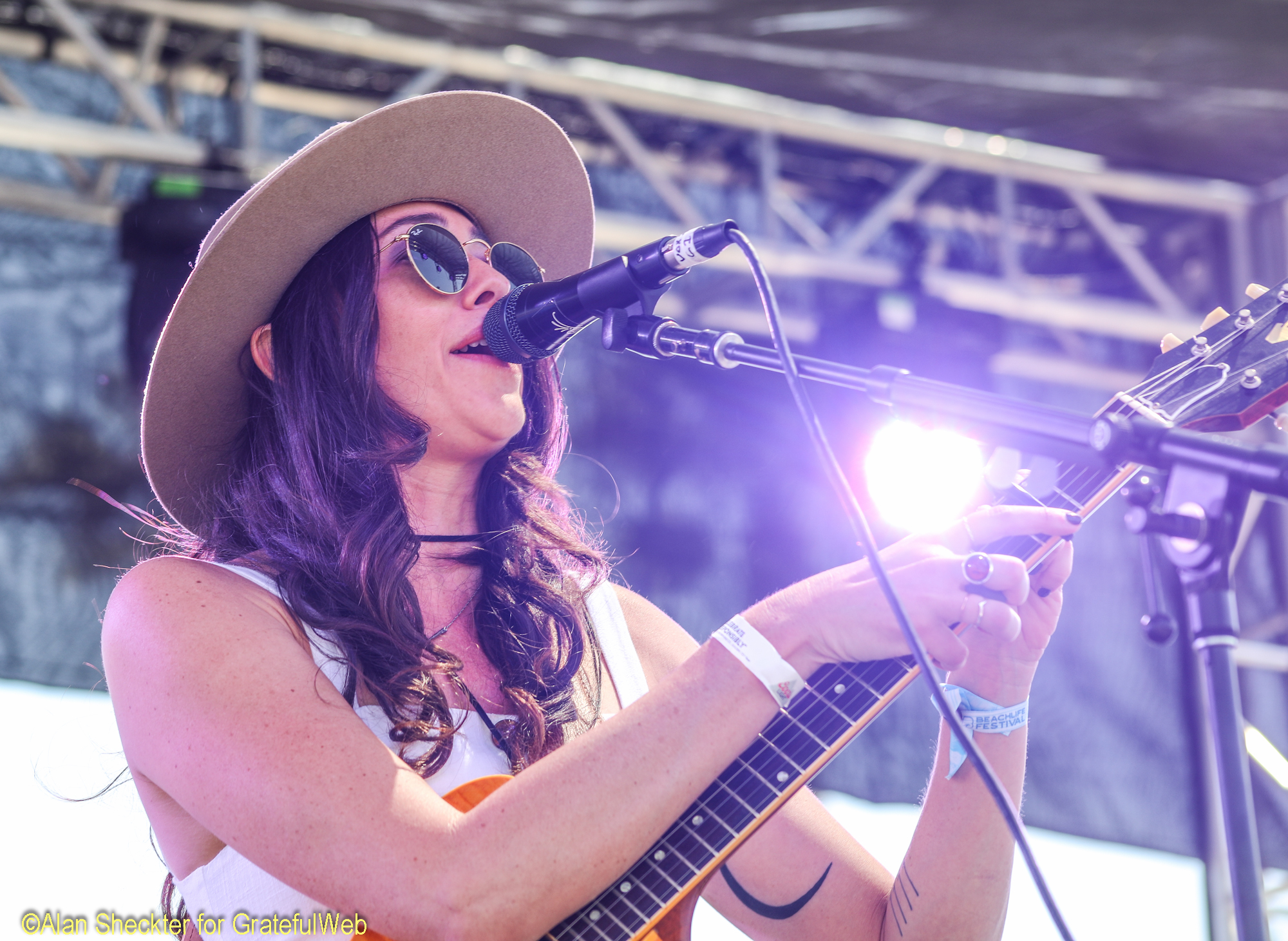 Barley, an inventive eight-piece California-flavored Americana band from Redondo Beach, had an especially robust set of fans in attendance at its Rip Tide Stage set on Saturday. Composed of two lead singers and a bevy of talented players, including Nate LaPointe, who is also a vocalist and guitar player for renowned Grateful Dead cover band, Cubensis, the band demonstrated their ability to bring their fine studio material to the live stage, with songs such as "Sunshine" and "Neverland." Before their final tune, "California," Barley's Jay Constable pointed and said, "the place we played every Sunday was over there, on the rocks. It's really weird. Now we're here at this big festival, and we've only made it about 30 feet."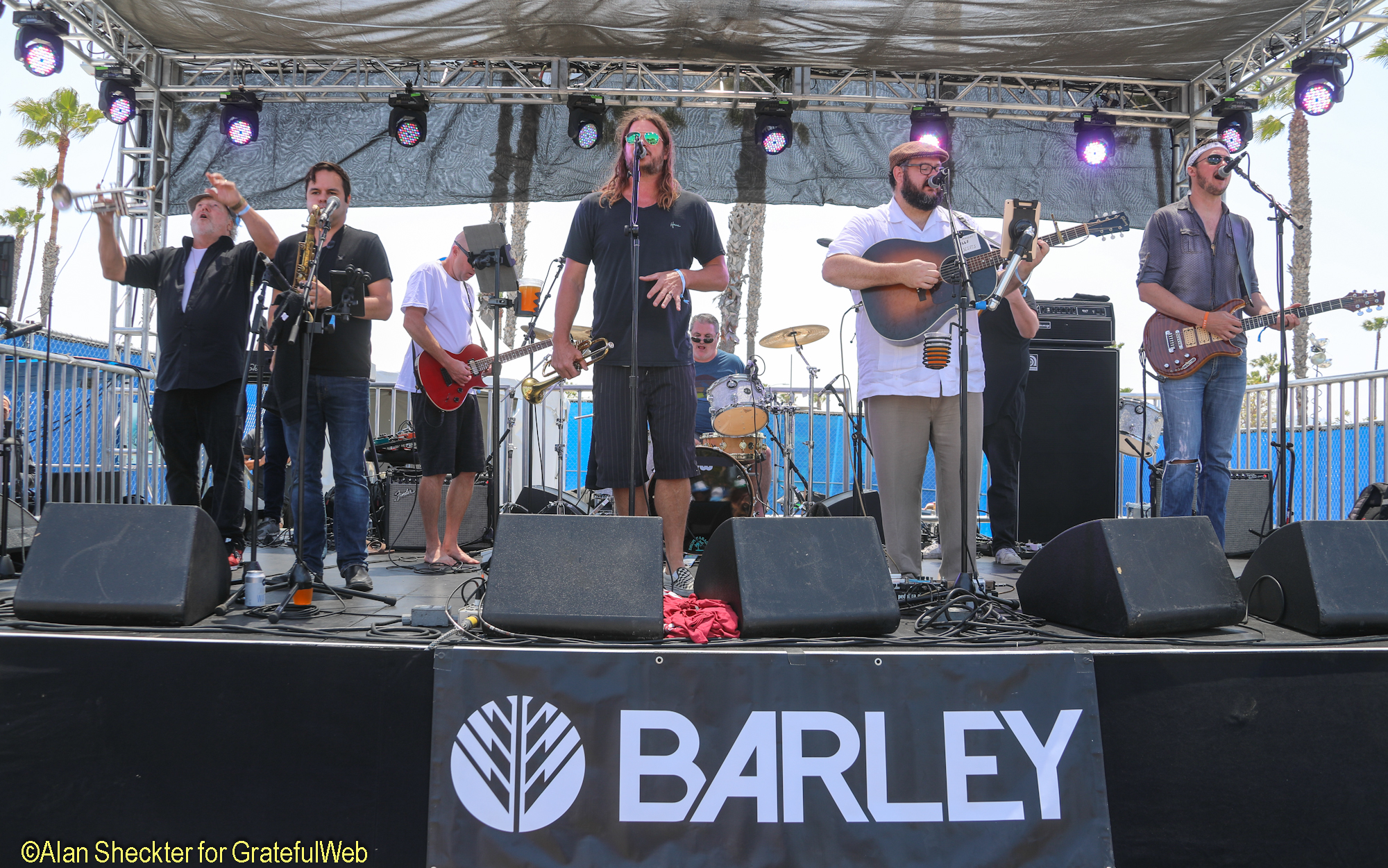 The Rip Tide Stage on Sunday included sets by the following: Matt Costa, Charley Overbey, Lost Beach, Poncho Sanchez, Chris Pierce, and the Hollow Legs.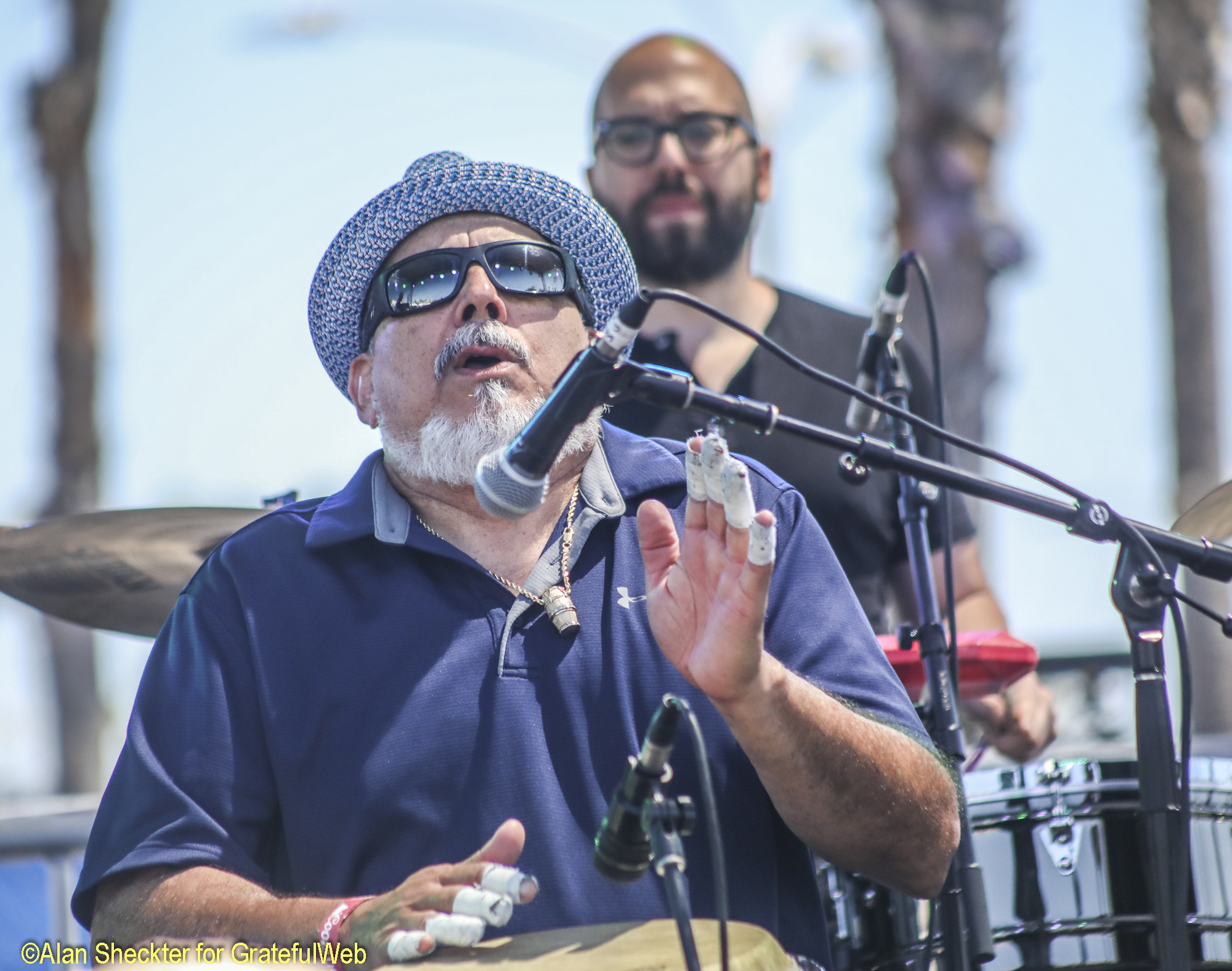 Check out our review of Friday @ BeachLife Festival here.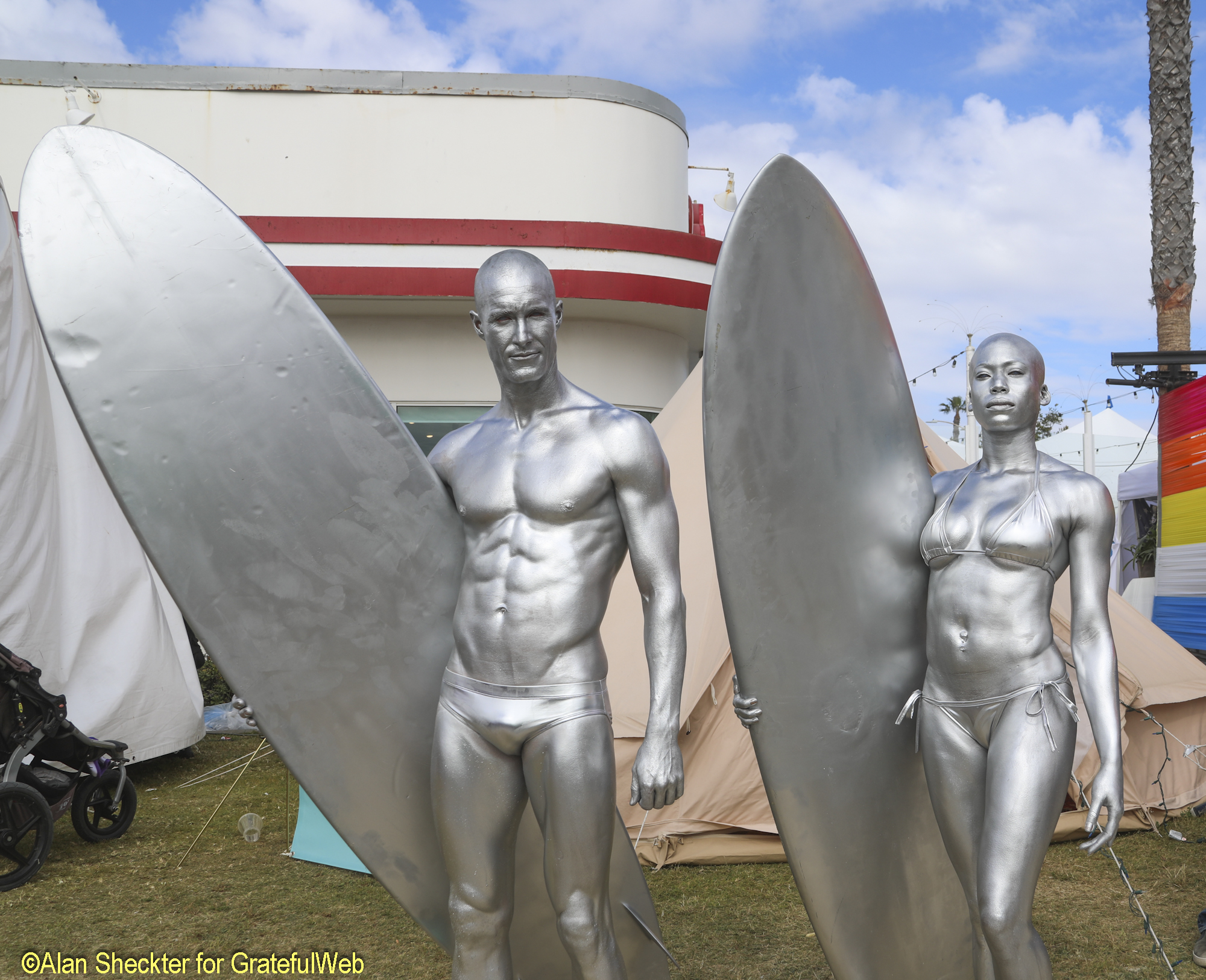 The fest's promo partners, including the big ones – Coors Light, Subaru and Body Glove – each had a distinctive yet tasteful presence. A fine bunch of nonprofit awareness/advocacy partners were also on-hand, including the Surfrider Foundation ("Protecting our playground – the ocean, waves, and beaches"), Walk With Sally ("Mentoring children with loved ones affected by cancer"), 5 Gyres ("Empowering action against the global health crisis of plastic pollution"), Life Rolls On ("Dedicated to improving the quality of life for people living with various disabilities"), the Rob Machado Foundation ("Educating and empowering young people to make sustainable choices"), and the Redondo Beach Police Foundation ("Invested in the public safety of Redondo Beach").