The BeachLife Ranch Festival, nestled in the scenic enclave of Redondo Beach, unfurled its second day against a backdrop that effortlessly mirrored a picture-perfect postcard celebrating the initial embrace of fall. With the Redondo harbor presenting an exquisite view, attendees were treated to a vibrant spectacle of numerous sailors and fishermen embarking upon their tranquil journeys into the placid waters of the Pacific on a sensuously sultry Saturday.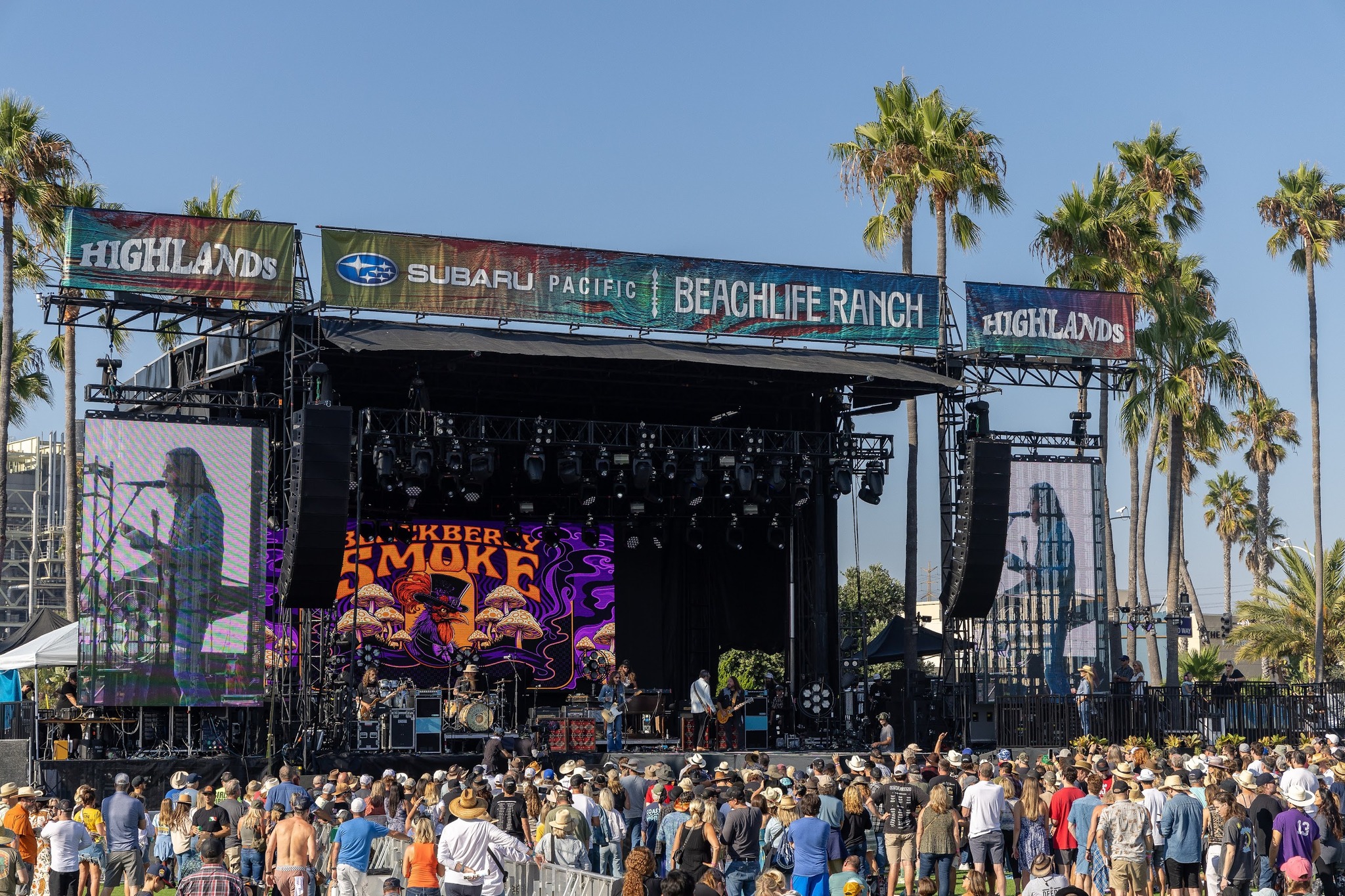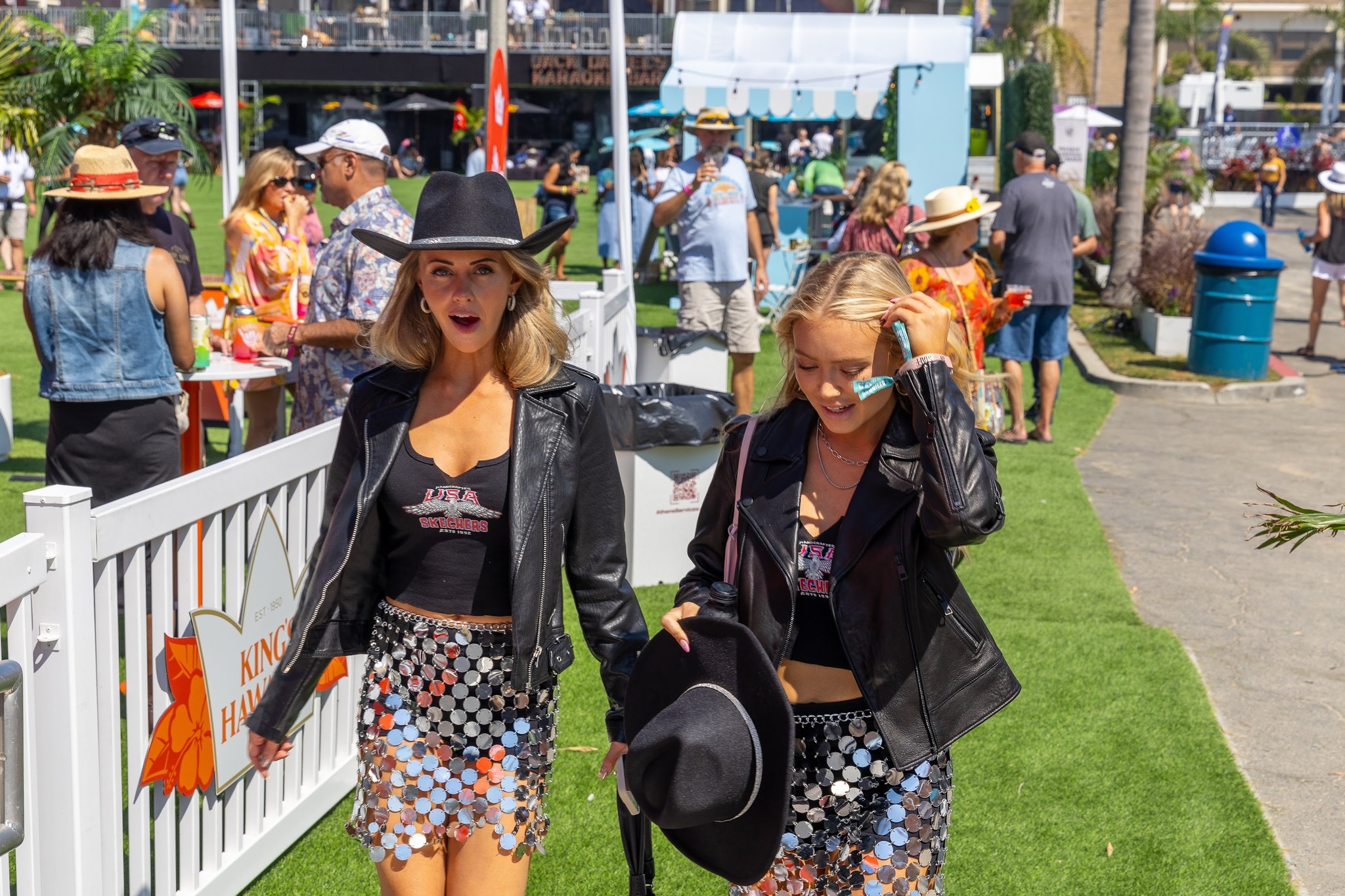 Following a pulsating inaugural day, anticipation permeated the air as enthusiasts eagerly awaited the unfolding of Day 2 at BeachLife Ranch 2023. The lineup, brimming with formidable artists, promised a day of unforgettable melodies and it effortlessly delivered, with a particular spotlight shining on electrifying rock guitar performances.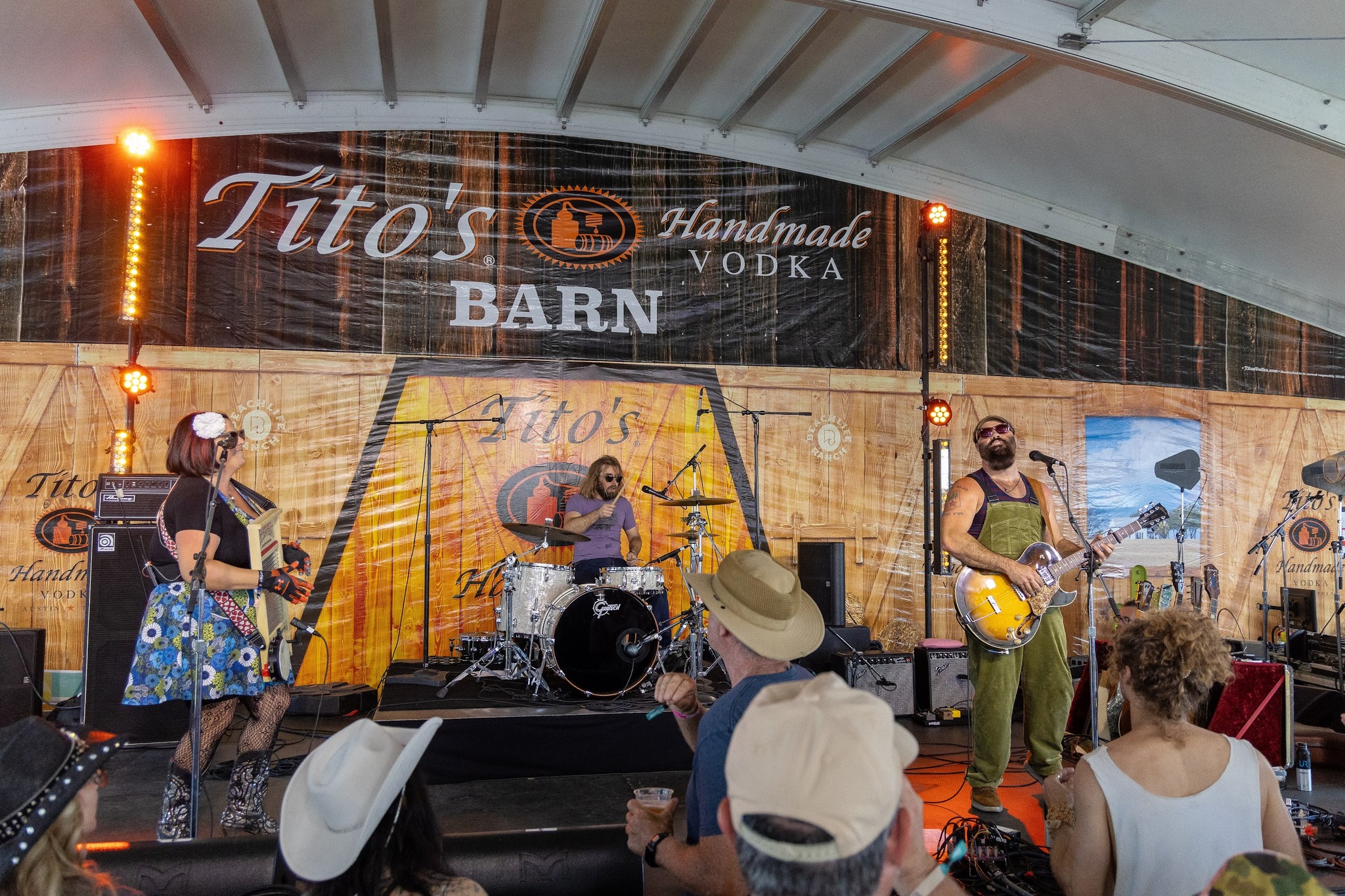 The day's musical journey commenced with an eclectic mix of sounds as Joe Purdy, Reverend Peyton's Big Damn Band, The Brothers Comatose, Larkin Poe, and Keb' Mo' graced the stage. Each artist, offering their unique blend, from the heartwarming notes of folk and the soulful chords of blues to the rich, resonant harmonies of Americana, adeptly warmed up the audience, setting a vibrant tone for the festivities to follow.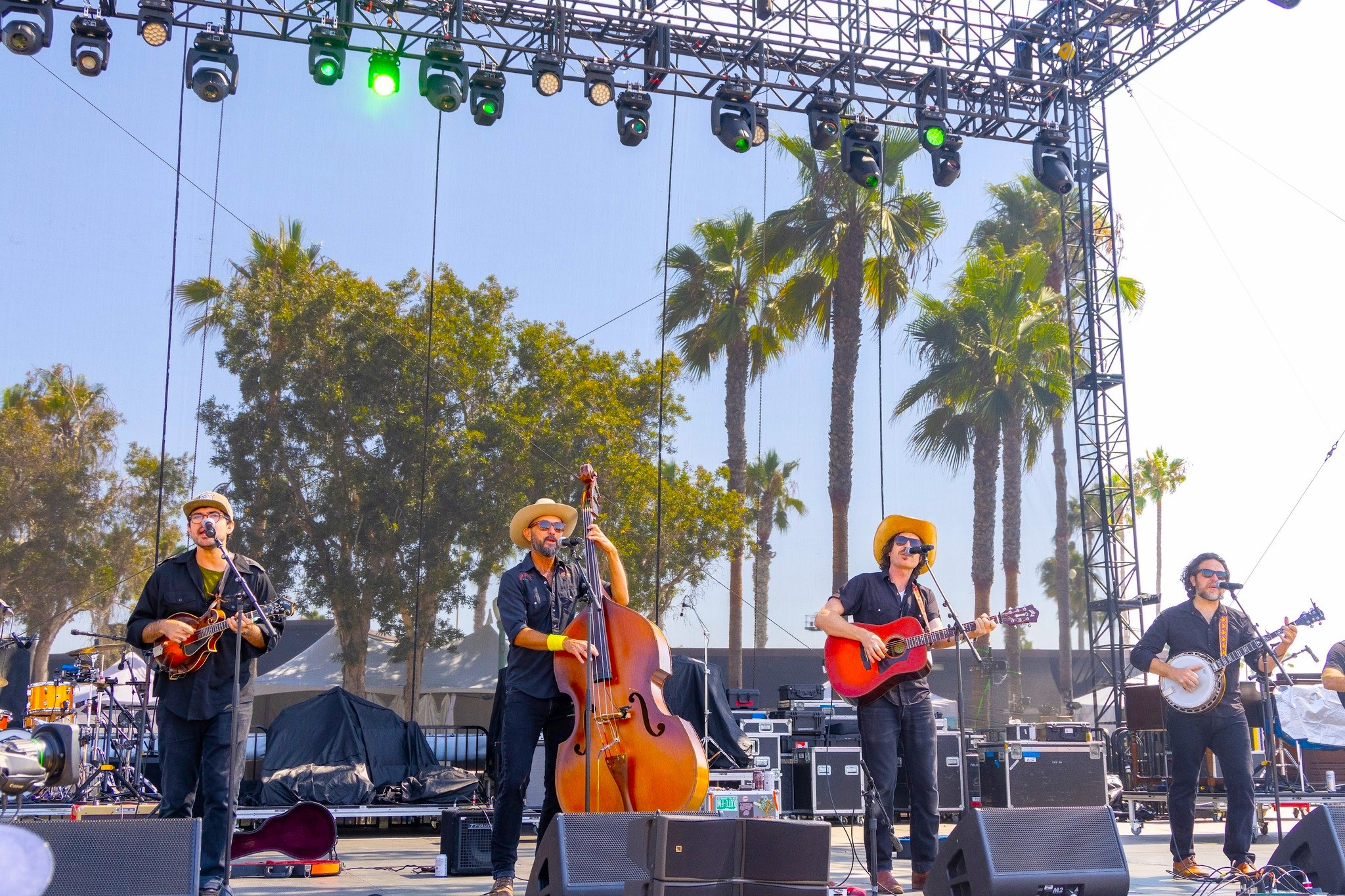 Bathing beneath the blazing midday sun on Saturday, the Lowlands stage became a hub of energizing vibrations as it welcomed The Brothers Comatose. This exemplary bluegrass and a dash of punk ensemble, originating from the cultural tapestry of San Francisco, wholeheartedly embraced the luminous daylight, melding their contemporary flair seamlessly with classic Americana. Band leader and guitarist, Ben Morrison, deftly intertwined a series of playful banters with the audience, fostering an atmosphere rich with connection and buoyant spirit.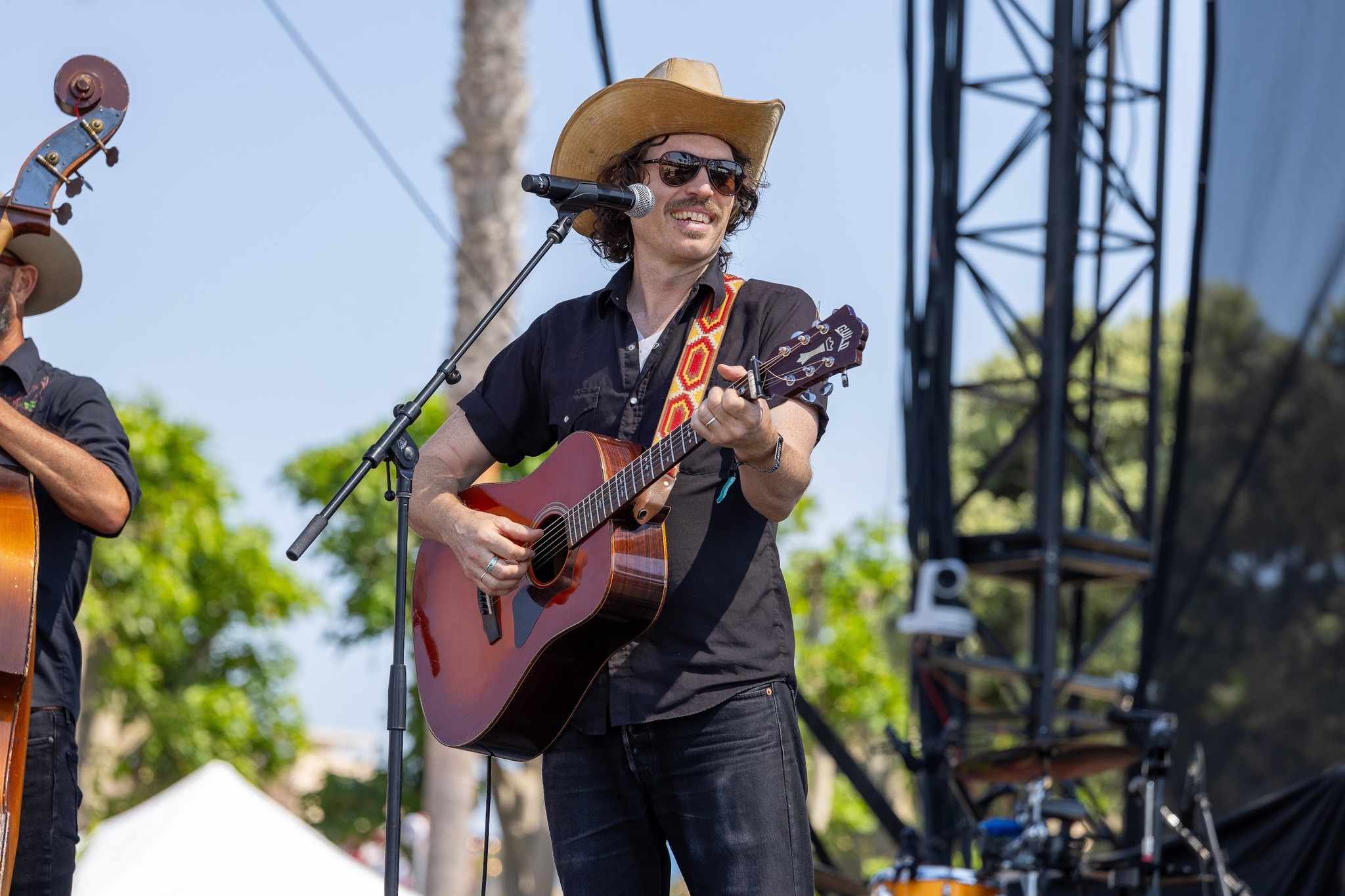 "I'm afraid this next song might make a few of you dislike us," he quipped humorously while introducing a new track. "But there's a line in the sand we have to draw on this one. We're from San Francisco, and we despise IPA!" With those words, they propelled into a whimsical, rapid-fire critique of costly craft beers, extolling the dependable and classic choices of PBR, Coors, and Modelo instead.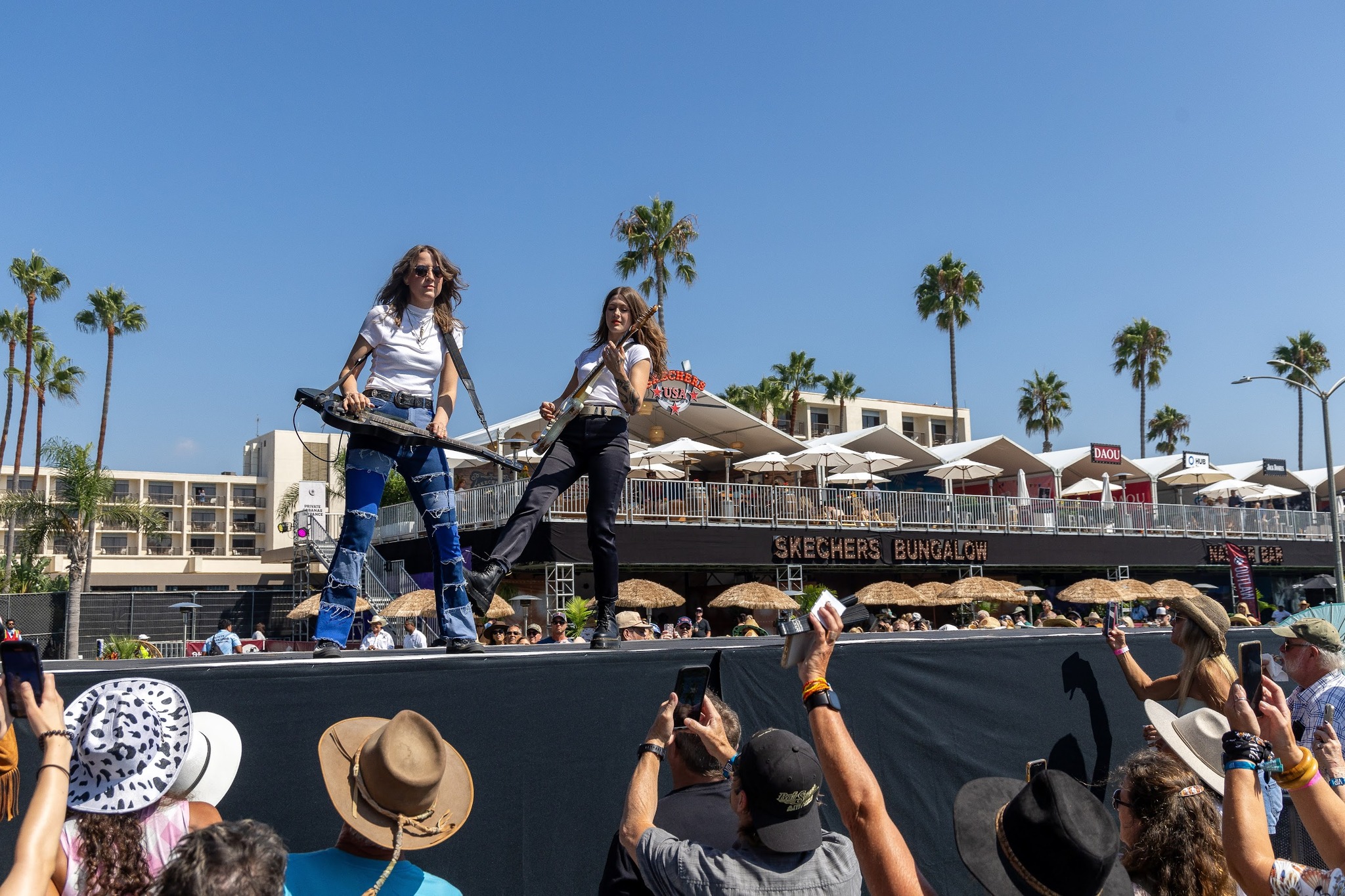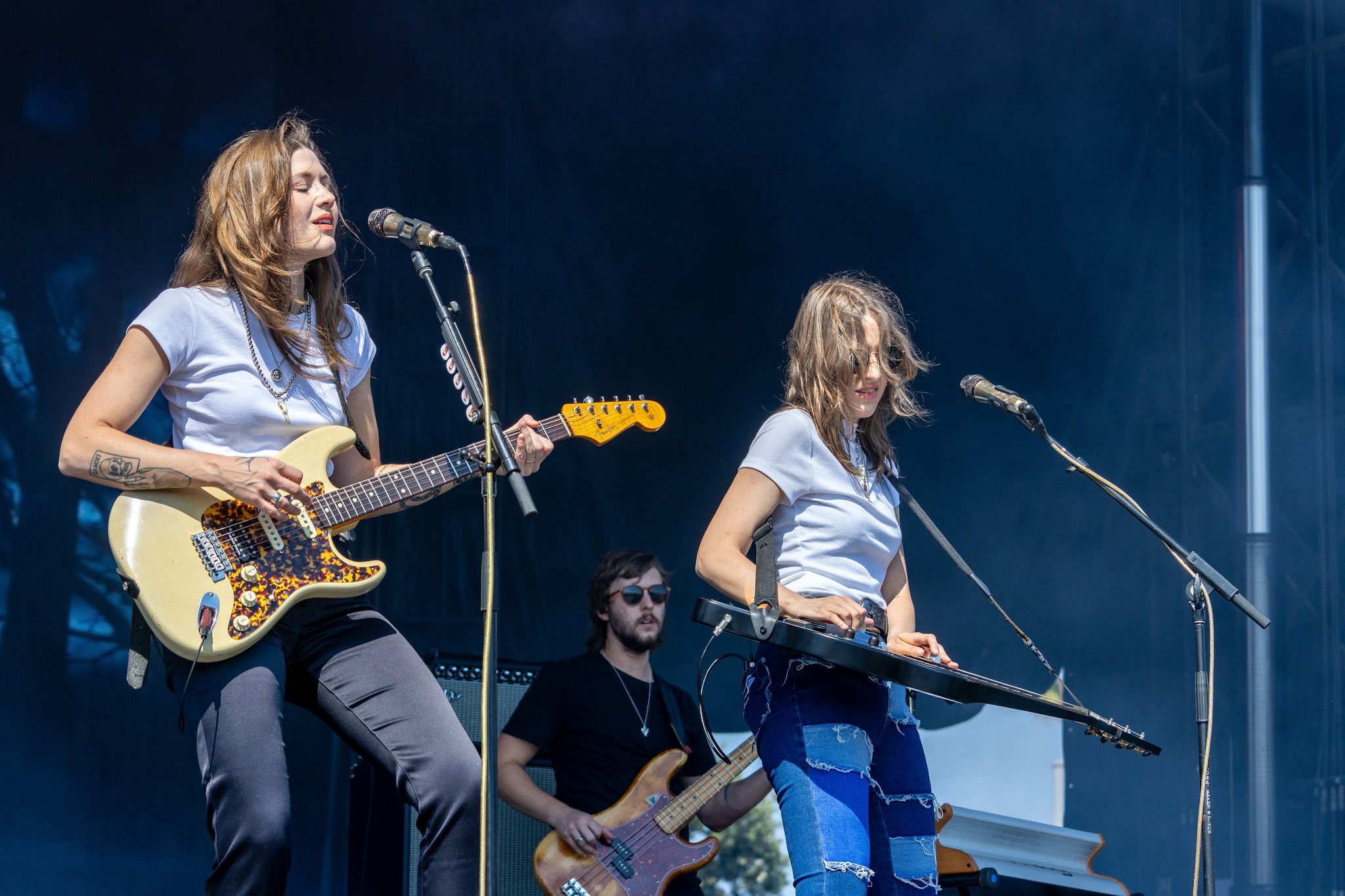 Larkin Poe graced the main stage early, captivating all with their electrifying presence. Recognized as one of the most exhilarating acts in contemporary rock 'n' roll, their artistry consistently leaves spectators spellbound. The Lovell sisters' rendition of "Hallelujah!" was nothing less than incendiary. With mastery over their Southern rock and blues-infused guitars, and the resonating sounds of the lap steel enveloping the air, they effortlessly fused the essence of country with the intensity of hard rock, etching an indelible mark on the audience.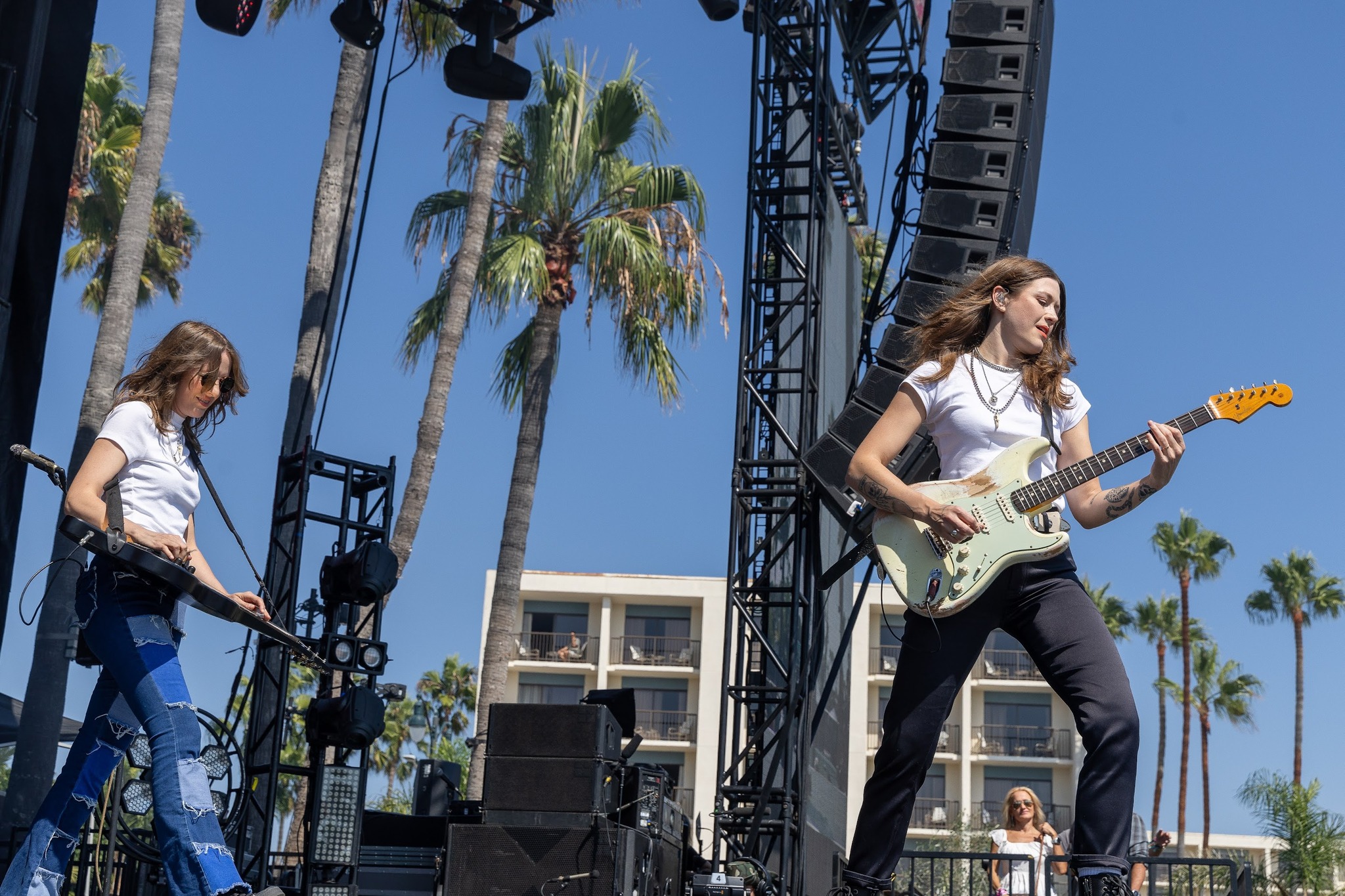 "Blues is the heartbeat of our music," proclaimed lead singer Rebecca Lovell, tipping her hat to the iconic Screamin' Jay Hawkins. Her profound, blues-soaked baritone was a revelation in itself, seamlessly melding with the raw vigor that is quintessentially Larkin Poe.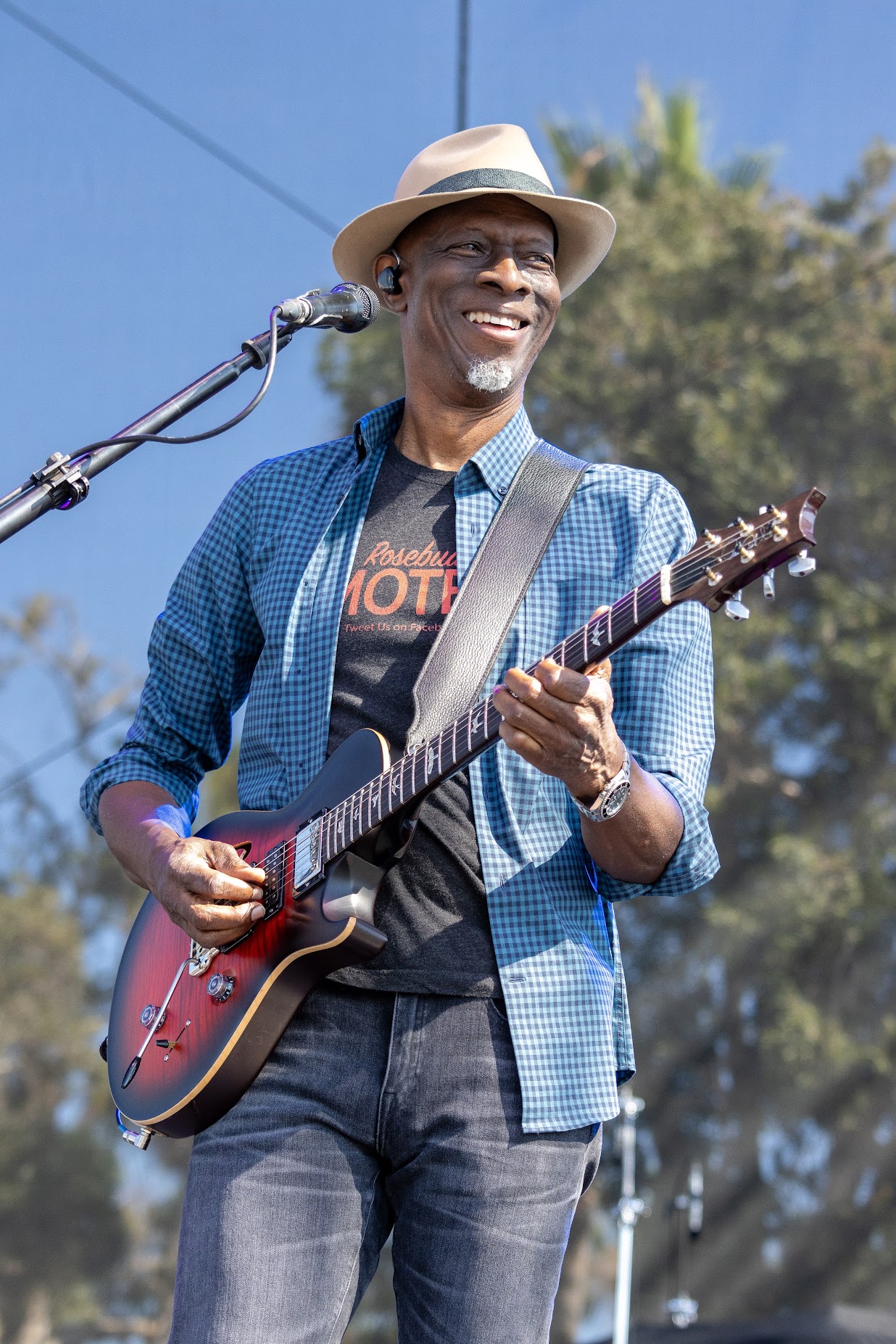 The illustrious Keb' Mo', a maestro of the blues and a captivating storyteller, elegantly adorned the Beachlife Ranch festival, en route to the distinguished Crossroads Music Benefit where he was set to share the stage with iconic figures like Eric Clapton and Santana. This multifaceted artist stands as a paragon of genuine musicality. Beyond his collection of Grammy awards and an array of accolades, Keb' Mo' has imprinted his essence on the IMDB, portraying Robert Johnson in the 1998 documentary, "Can't You Hear the Wind Howl?" The film delves into the mystic world and tragically abbreviated life of the enigmatic blues artist. Johnson's profound delta blues influence subtly permeated through Keb' Mo's rendition of "Every Morning." Transitioning with smooth agility into a slide technique and rhythmic sway, he conjured an alluring illusion of two intertwining instruments, a brilliant testament to his guitar virtuosity.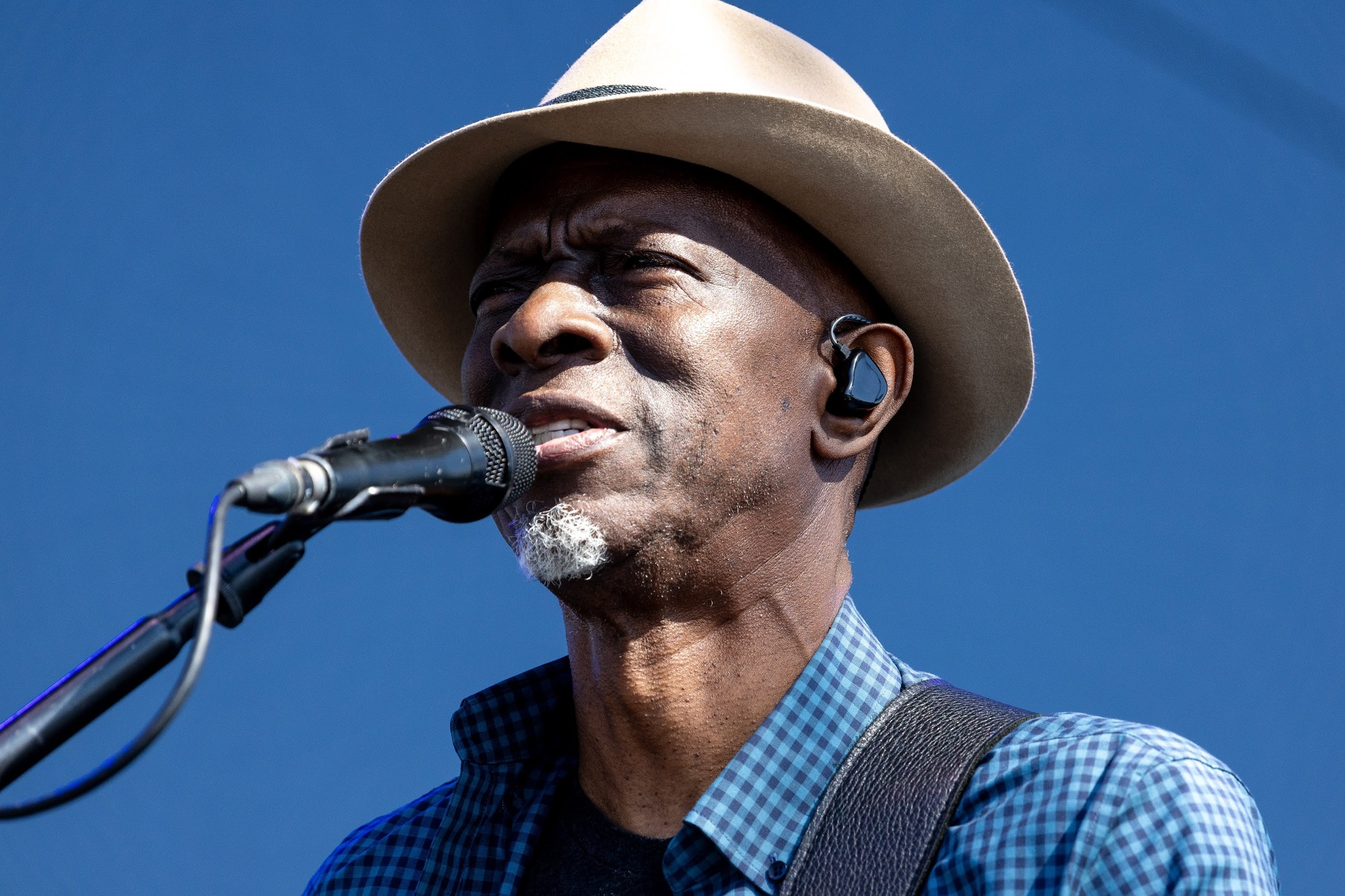 Inherently, storytelling in the blues tradition is as integral as a 12-bar chord progression. "I adore the character in this song. His name is Junior. Junior is cool. Junior drinks a lot…" Keb' Mo' reflected on the protagonist of "I Remember You." The melody, steeped in Chicago-style blues, induced feet-tapping and head-bobbing amongst the audience. Although the ambiance wasn't precisely akin to a traditional juke joint at the Birchmere, it teetered on the edge, radiating an indomitable spirit of blues and camaraderie throughout the venue.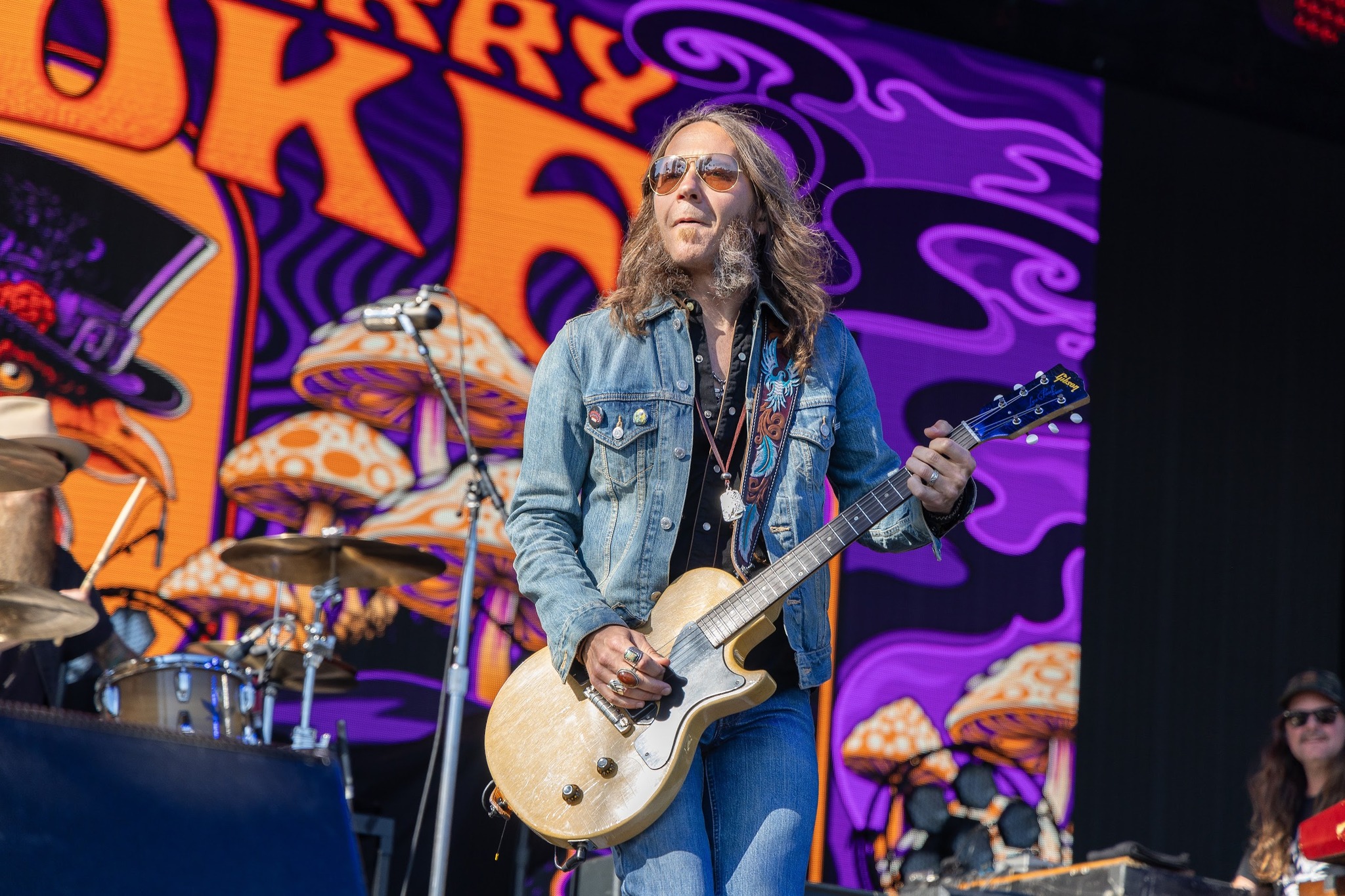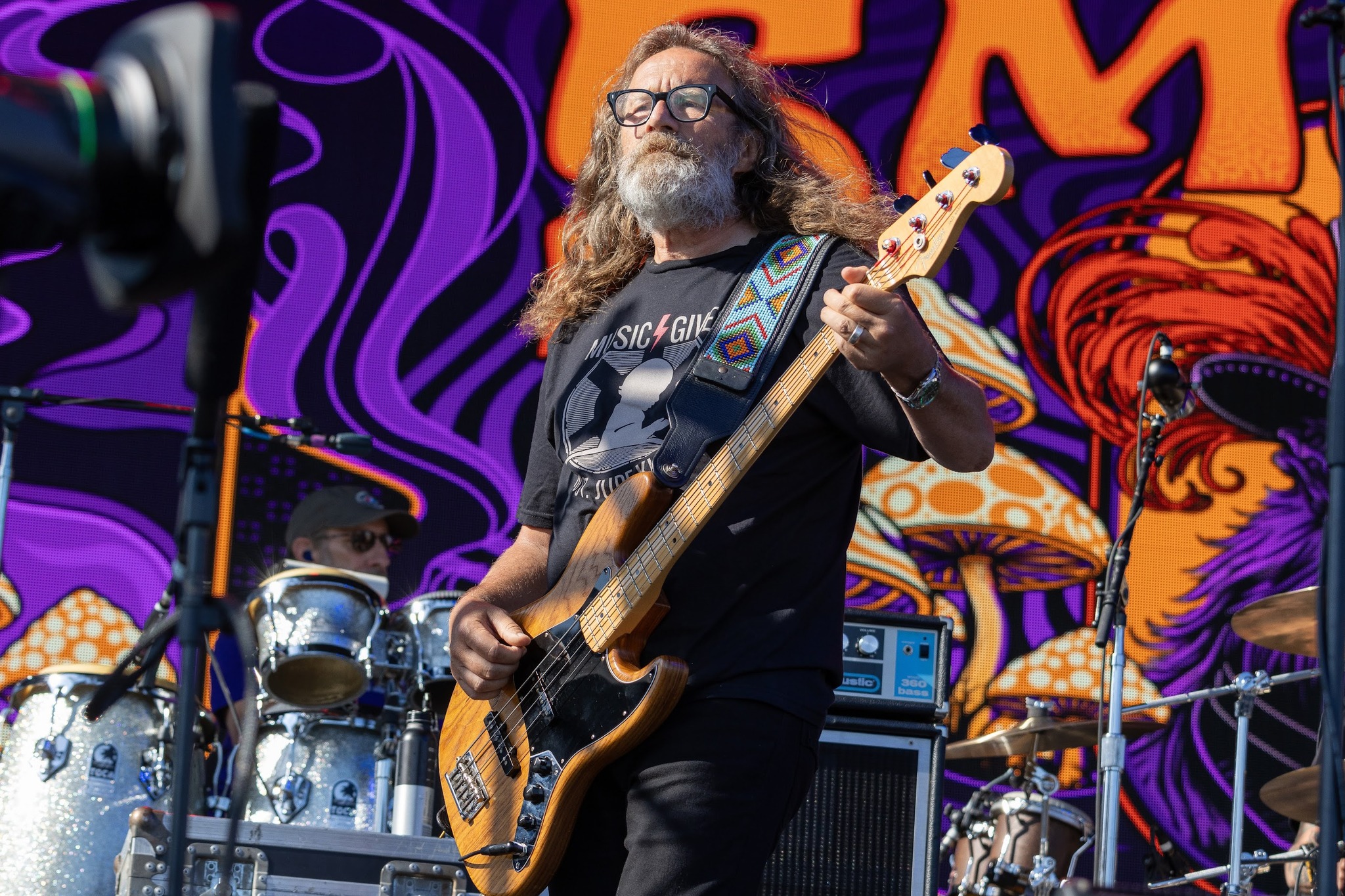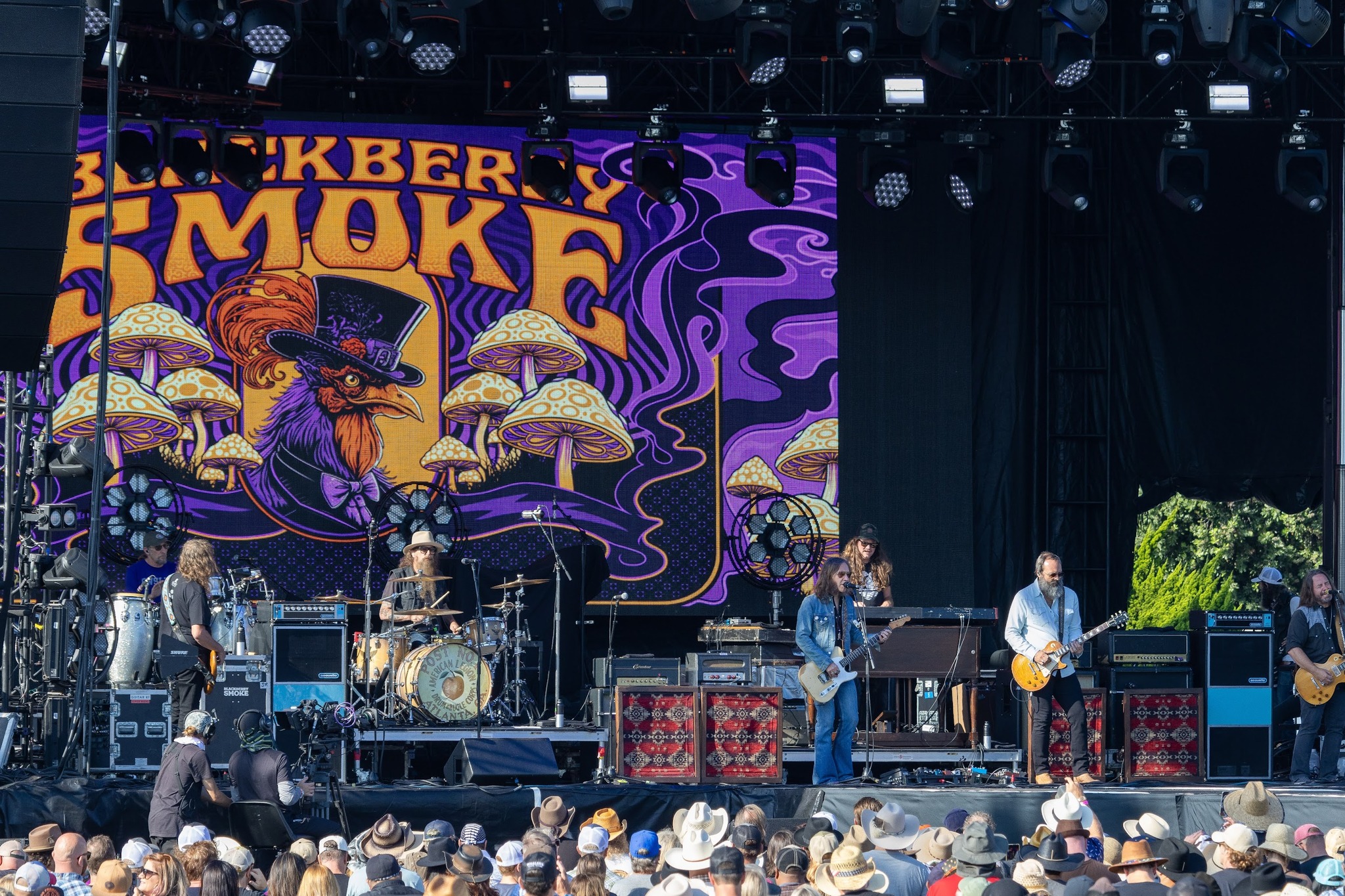 Bathed in the gorgeous afternoon sunlight, Blackberry Smoke ignited the stage, unleashing a dynamic set that irresistibly propelled the crowd into a frenzy of dance and sing-alongs. The band, skillfully blending their signature hits with a selection of classic country covers, enveloped the audience in a vibrant musical journey. The melodies of "One Horse Town," "Six Ways to Sunday," and a lively rendition of "Hey Bartender" interweaved, creating a tapestry of both nostalgic and fresh auditory experiences for the enthusiastic festival-goers.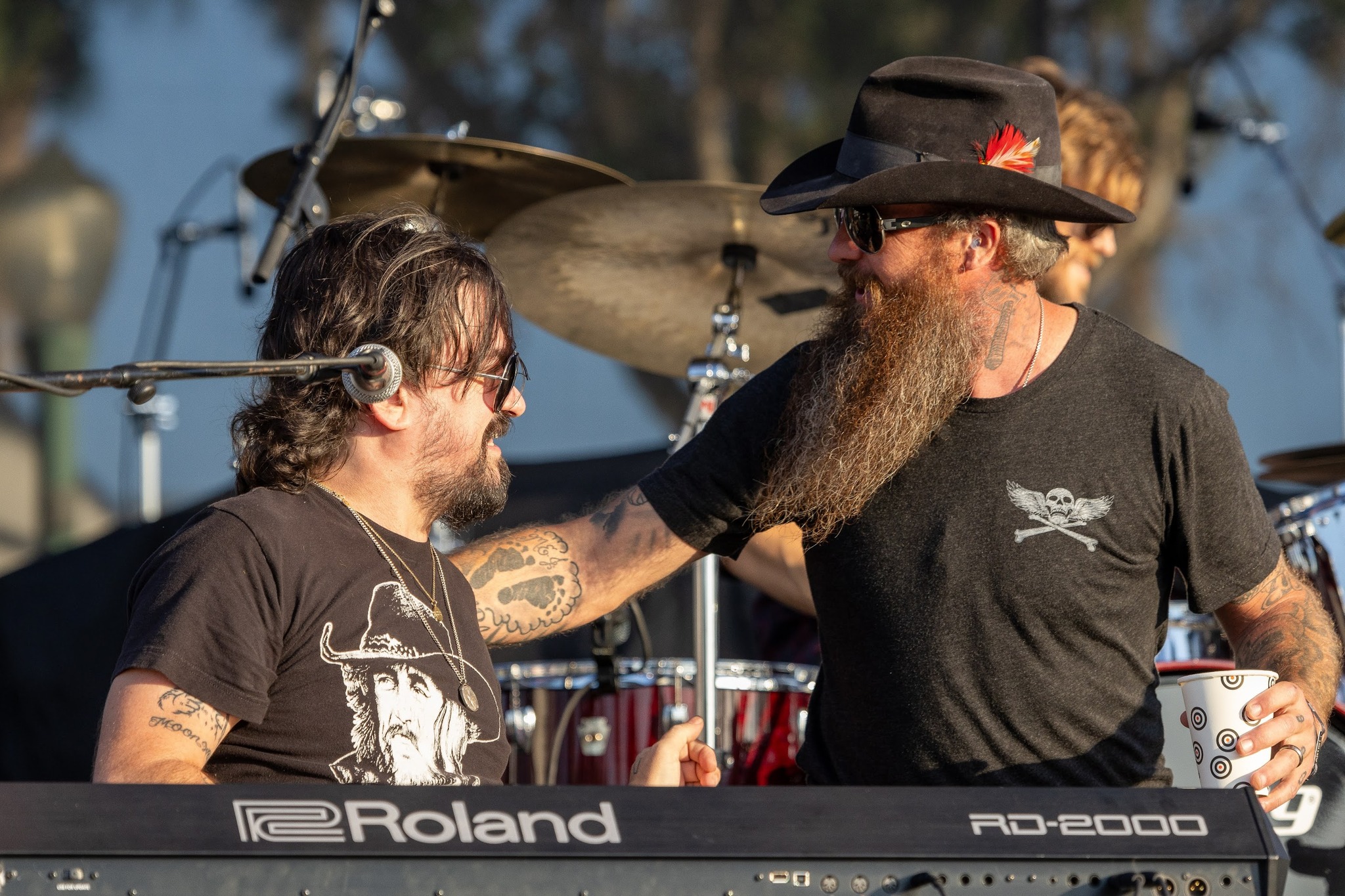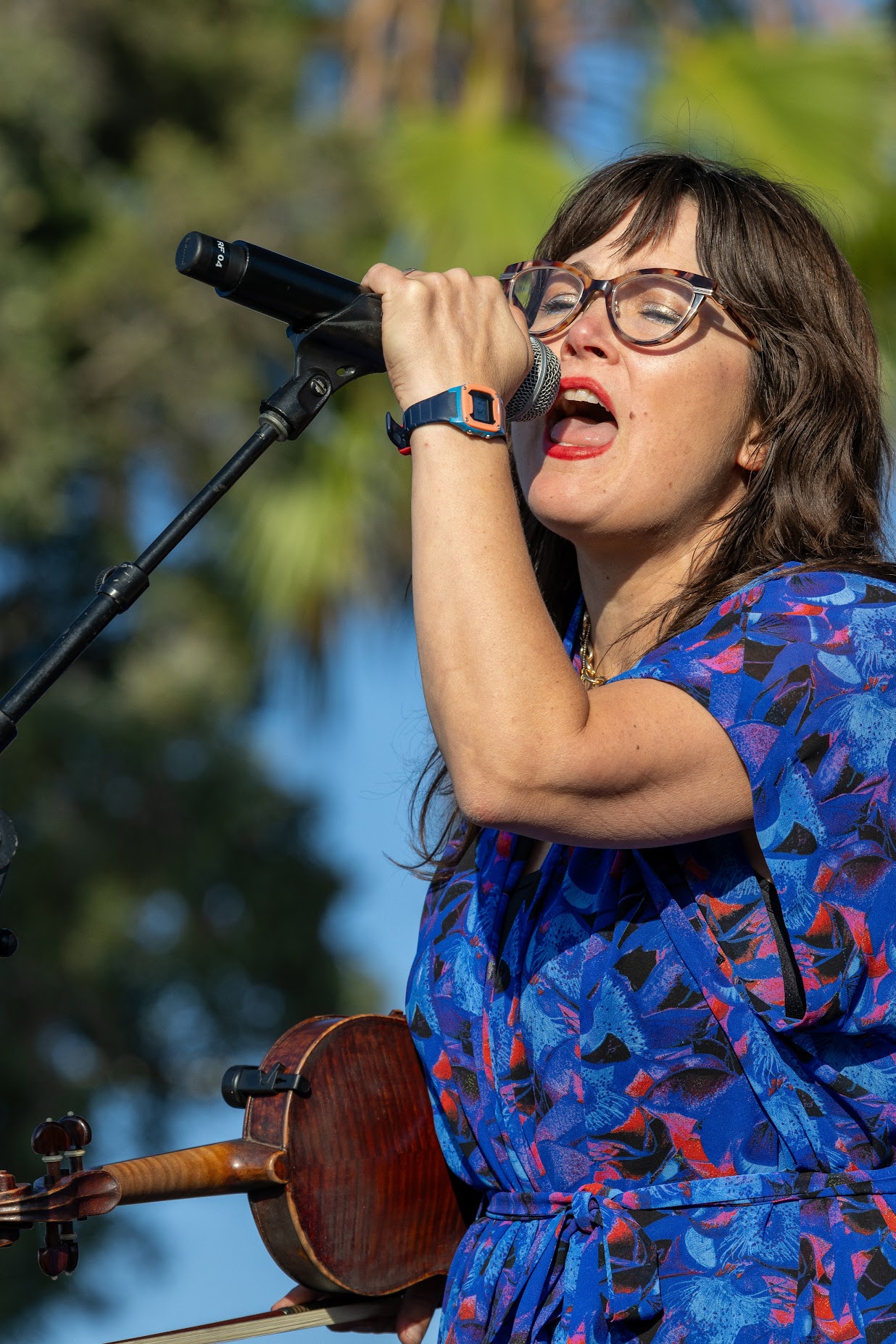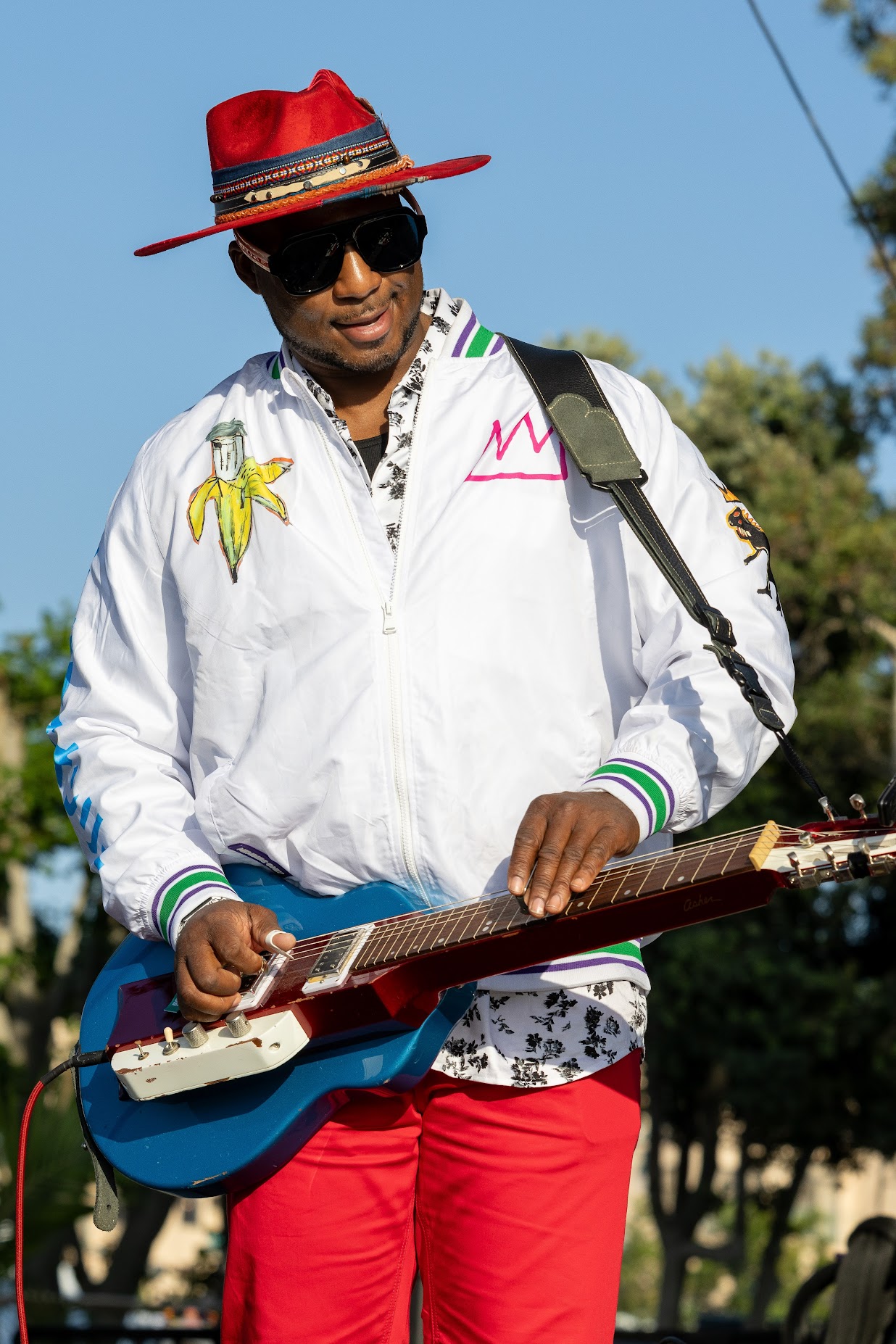 Next to captivate the BeachLife Ranch crowd was the return of Shooter Jennings' Revival. Jennings orchestrated a heartfelt tribute to his father, Waylon Jennings, and The Highwaymen, sharing the stage with a stellar lineup of special guests that included Sara Watkins, Cody Jinks, Charlie Starr of Blackberry Smoke, Amanda Shires, The White Buffalo, Joe Purdy, Robert Randolph, and more. This jam session, characterized by artists seamlessly exchanging verses and solos, emerged as a pinnacle of the day. Classic tunes like "Highwayman" and "Desperados Waiting for a Train" were lovingly reimagined, becoming the undoubted highlight of the day's diverse musical escapade.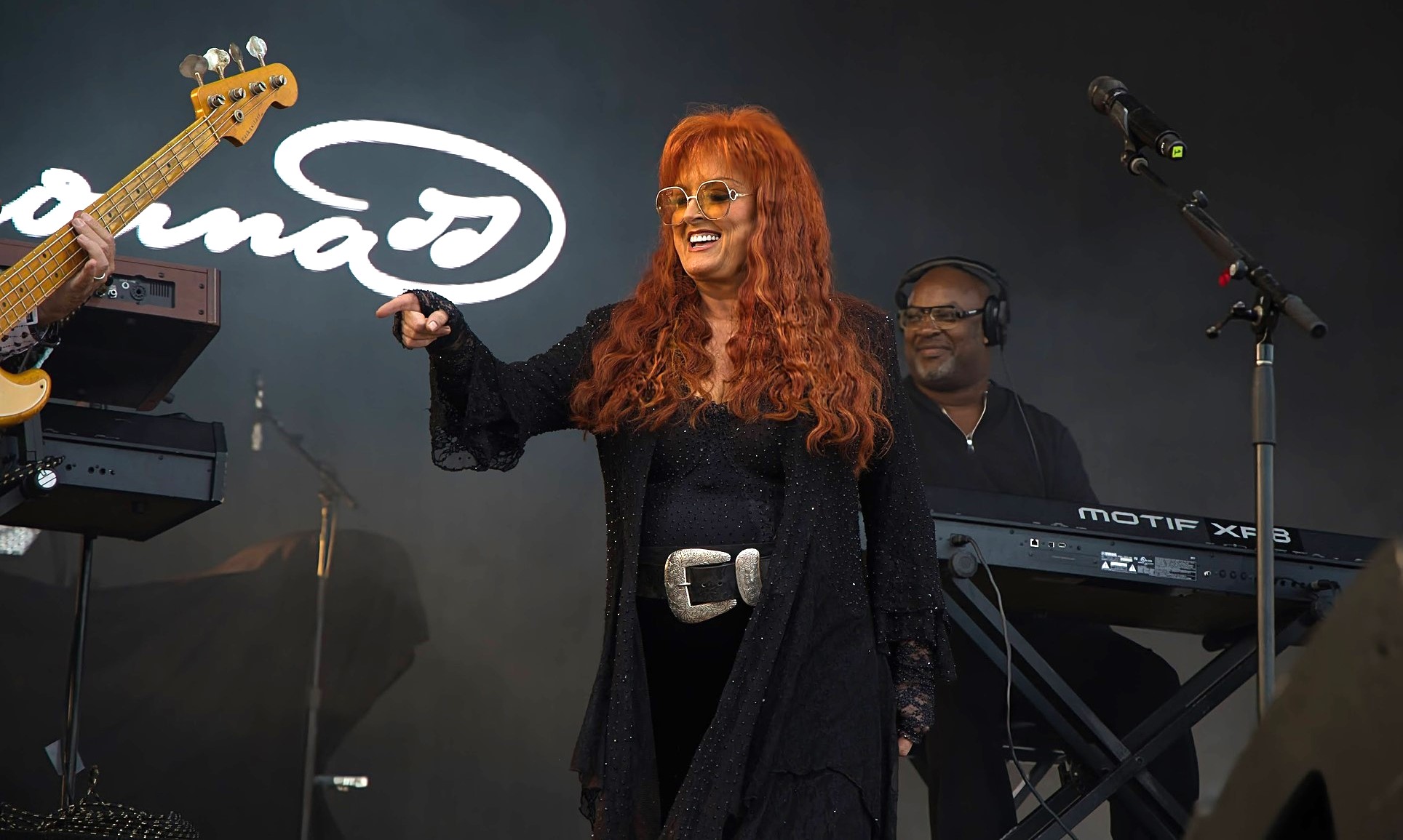 Wynonna Judd, beneath the gentle blanket of the evening sky, once more substantiated her status as a multi-faceted star performer. Her vibrant, high-energy set interwove a selection of her own chart-toppers with classic country melodies, enchanting the gathered spectators. At 59, the luminary of country rock pranced and beamed around the stage with the infectious enthusiasm of an exuberant teenager throughout her extended performance. Accompanied by a robust band of seasoned country rock virtuosos, the singer-songwriter and adept multi-instrumentalist fervently navigated through a set that enveloped numerous of her 19 number-one singles. Nearing the conclusion of her performance, Wynonna unfurled her extraordinary vocal spectrum, guiding her band through a spine-tingling rendition of Led Zeppelin's "Black Dog."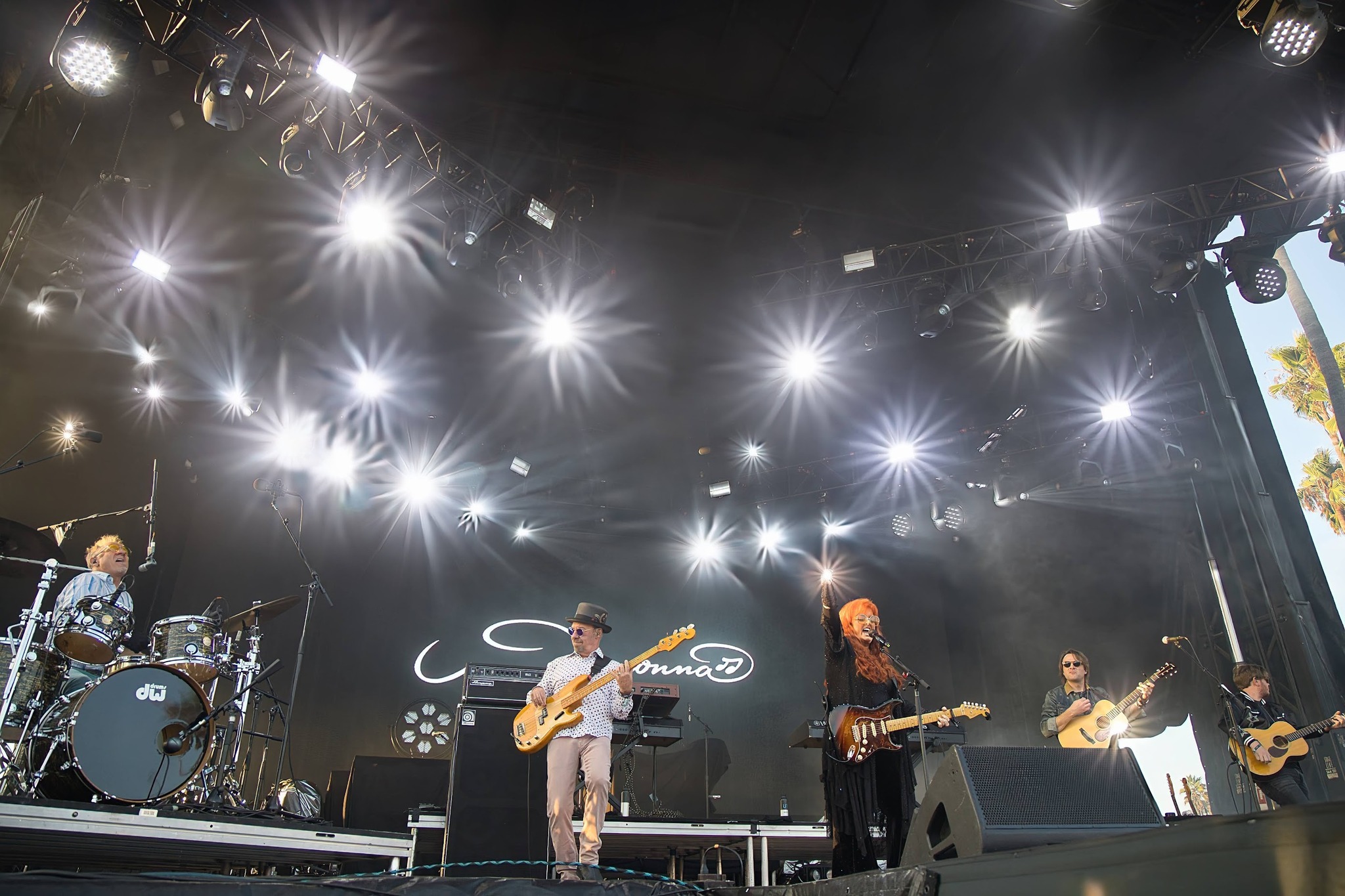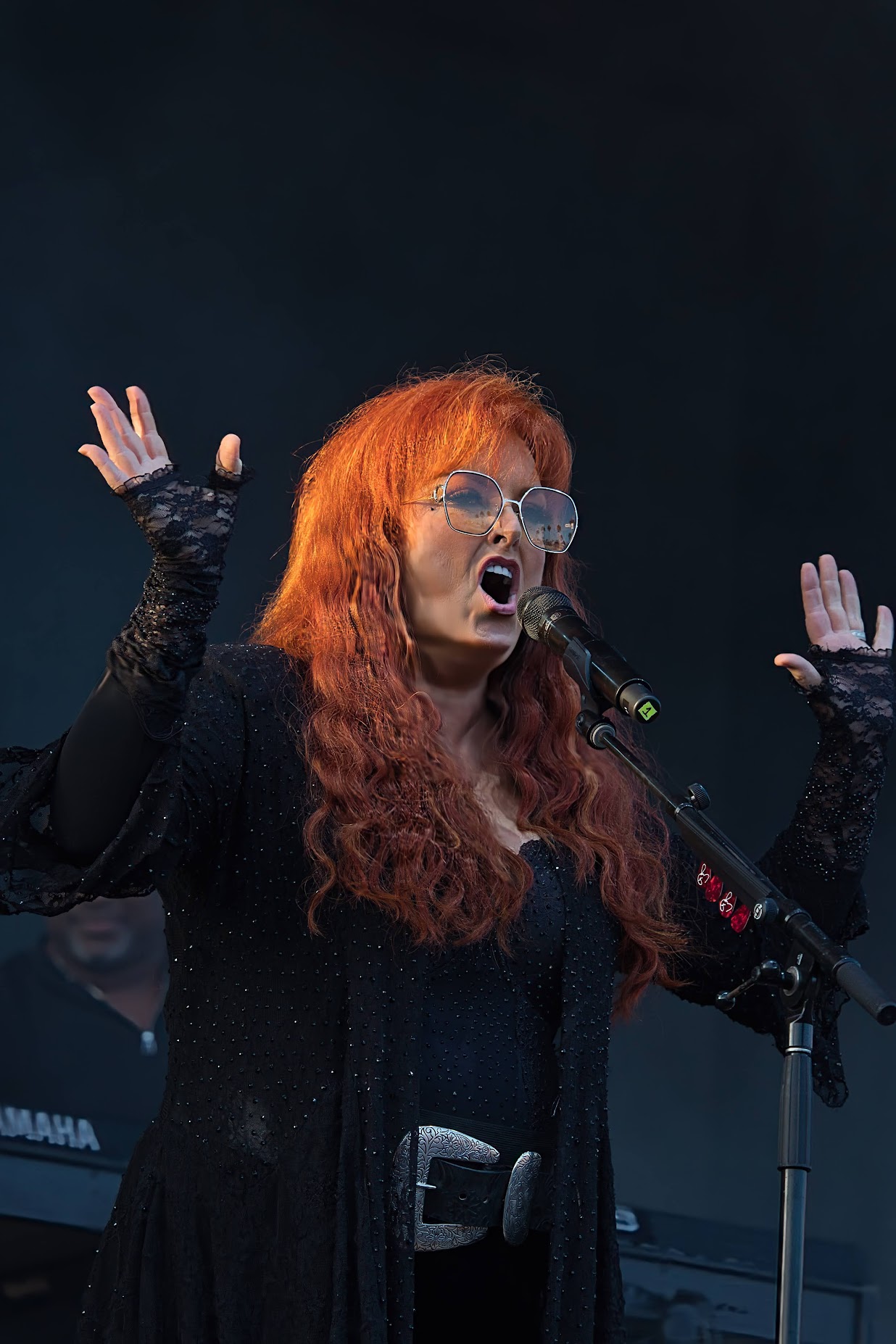 Wynonna Judd: Exuding boundless energy, Judd enraptured the audience with a diverse set that melded her unique hits and quintessential country tunes. She enveloped the crowd with melodies like "No One Else on Earth," "Love Can Build a Bridge," and "I'm Gonna Be Free." Moreover, she tenderly dedicated a song to her late sister, Naomi Judd, adding a touch of poignant emotion to her electrifying performance.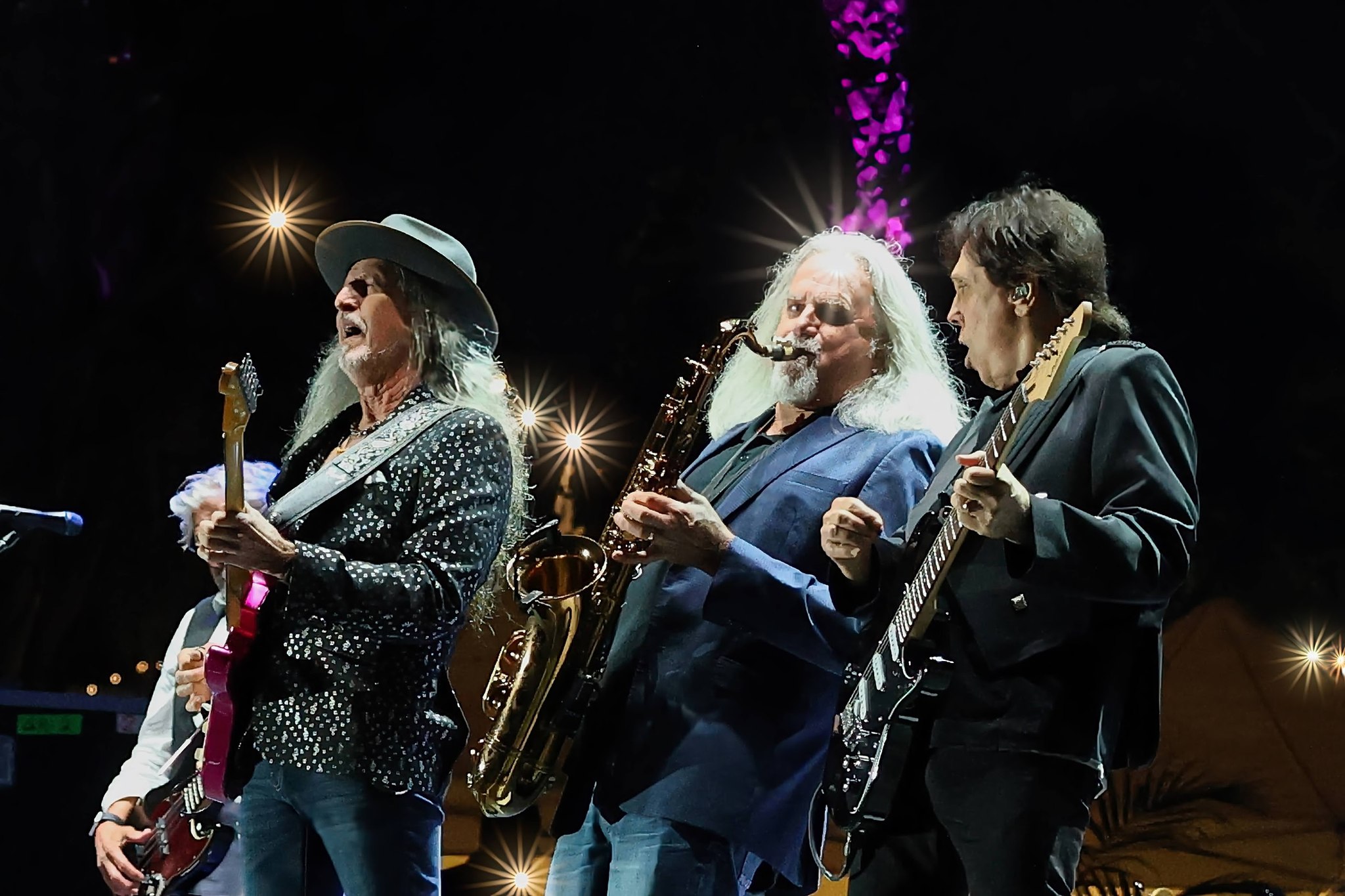 Following Wynonna, the legendary Doobie Brothers ascended to the stage, marking their monumental 50th-anniversary tour. Notably absent from this leg of the tour was founding singer and rhythm guitarist Tom Johnston, renowned for hits like "Listen to the Music" and "China Grove." Sidelined on doctor's orders for back surgery recovery, he conveyed, "I hope for a speedy recovery and can't wait to get back on the road and continue doing what I love," through a prepared statement. Undeterred, the band pressed forward in his absence.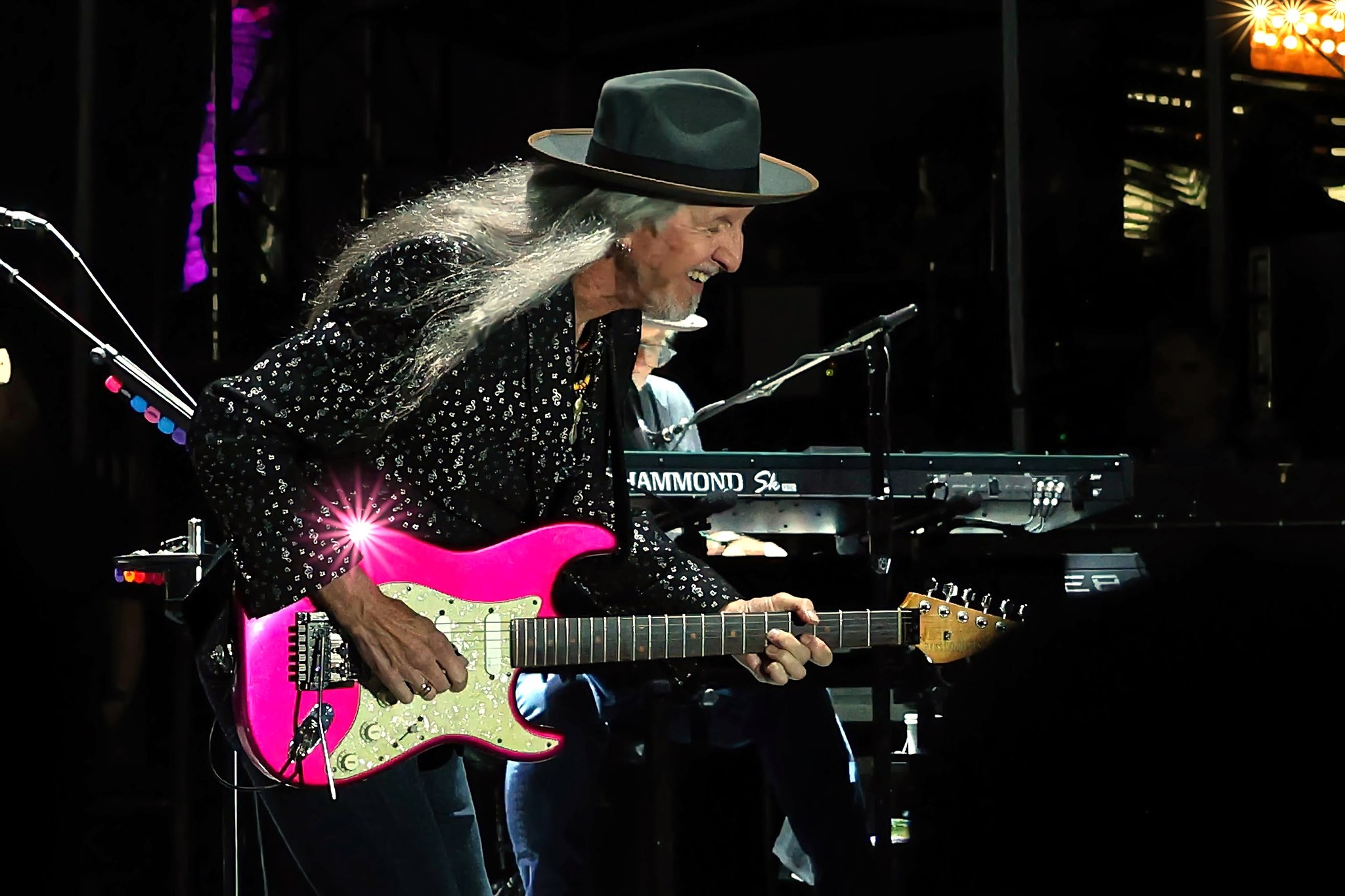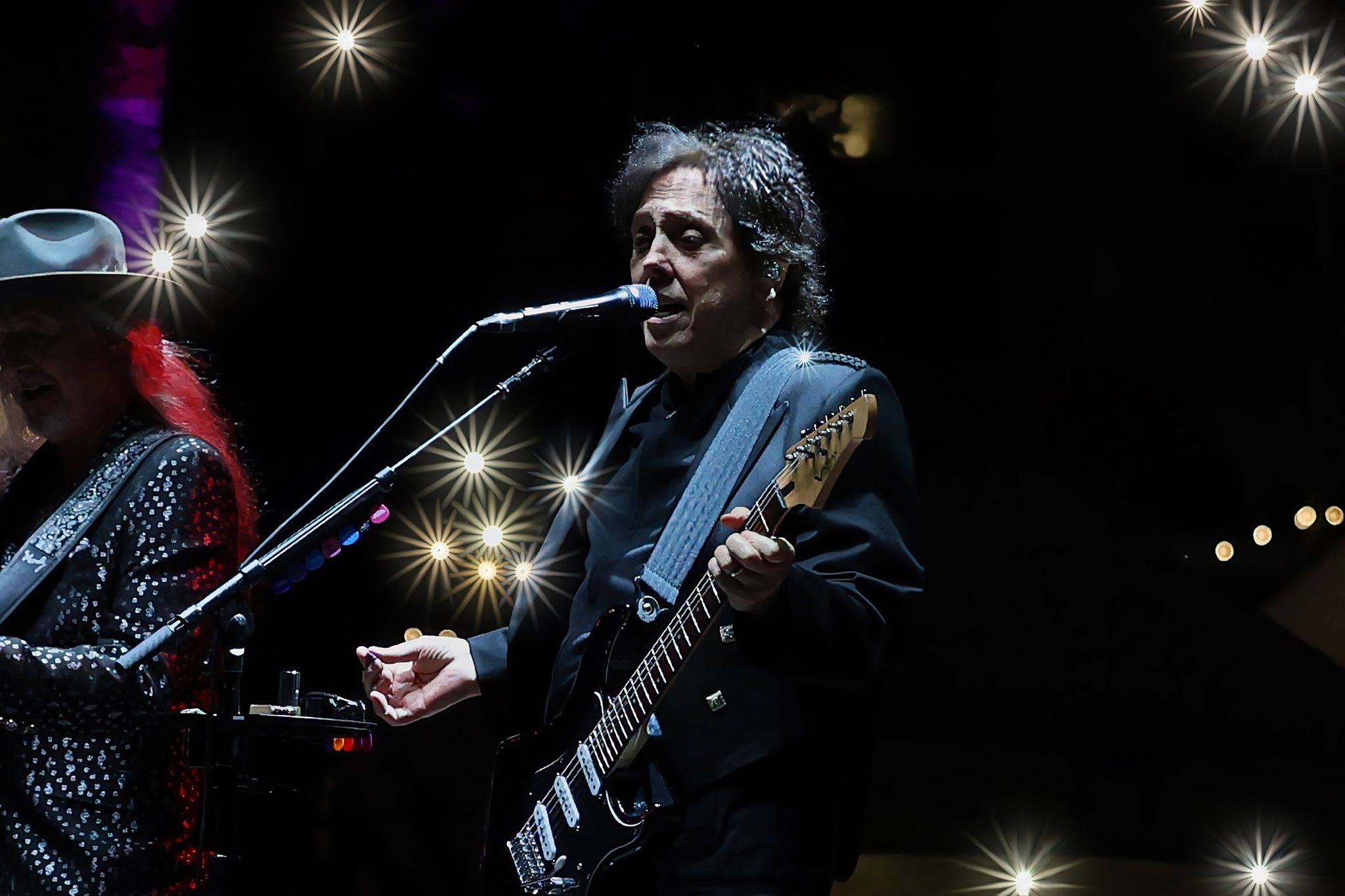 The Doobie Brothers delivered a set saturated with hits that spanned their celebrated career, treating fans to timeless classics such as "Takin' It To The Streets," "Listen To The Music," and "Long Train Runnin'," along with the beloved "China Grove." Intermingling within these well-known tracks were newer offerings, including the melodic "Don't Ya Dare Eve" and reflective "The World Is What You Make It," showcasing their ability to weave historical and contemporary sounds into a rich, harmonious tapestry of performance.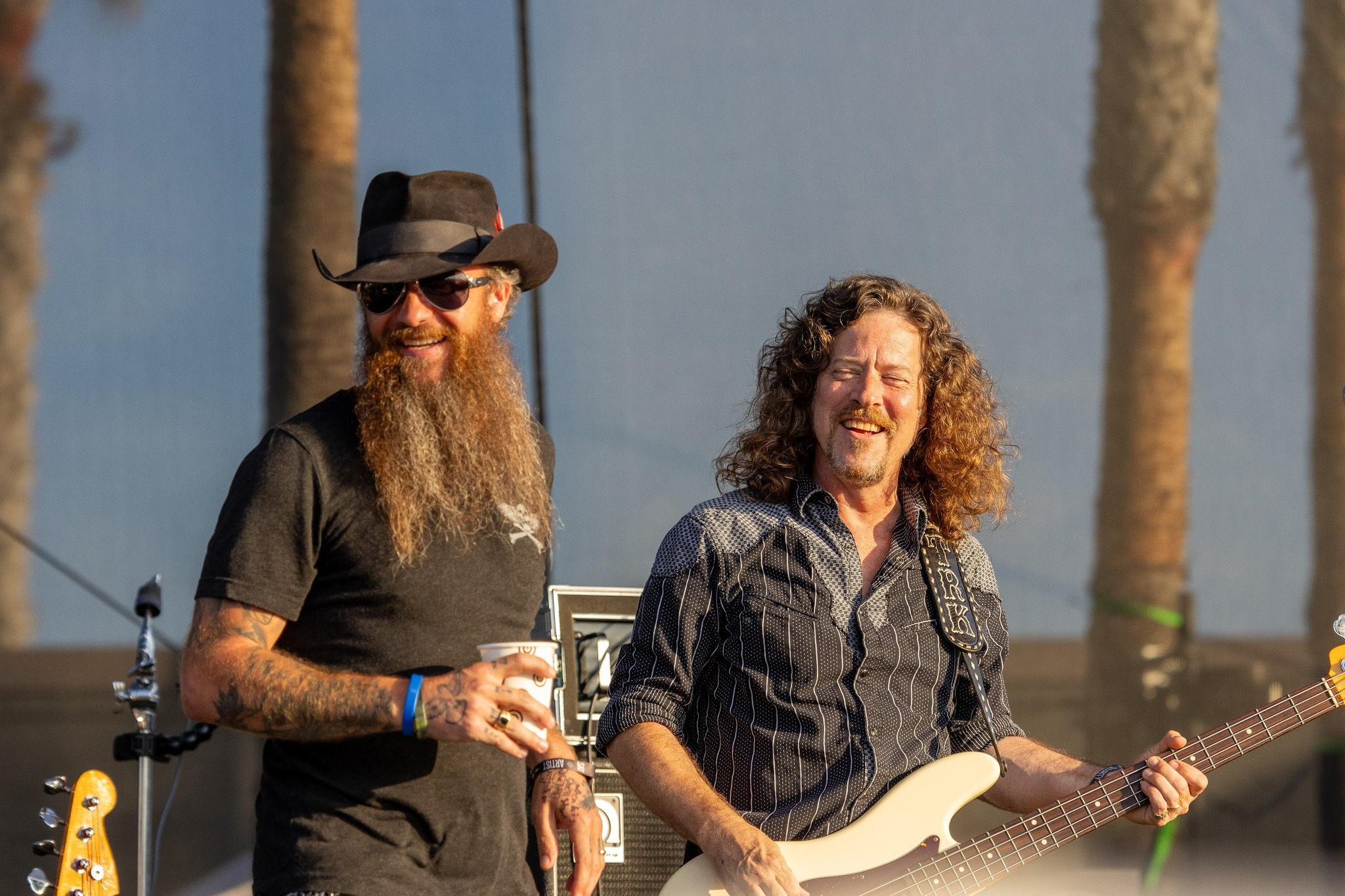 Outlaw country sensation Cody Jinks enveloped the night's finale, orchestrating a set that maintained the crowd in a fervent state of song and dance until the concluding note. His performance expertly melded his personal repertoire with classic country covers, creating a magnetic atmosphere that lingered throughout the evening.
Cody Jinks: The star artfully sealed the evening, sustaining an ambiance of unity as the crowd harmonized and danced unwaveringly through his final set. Jinks presented a harmonic blend of his original pieces and emblematic country covers, including melodic journeys like "Highways," "Musta Been Out of My Mind," and a tribute to the venerable "Merle Haggard," providing a resonant close to a vibrant night of music and revelry.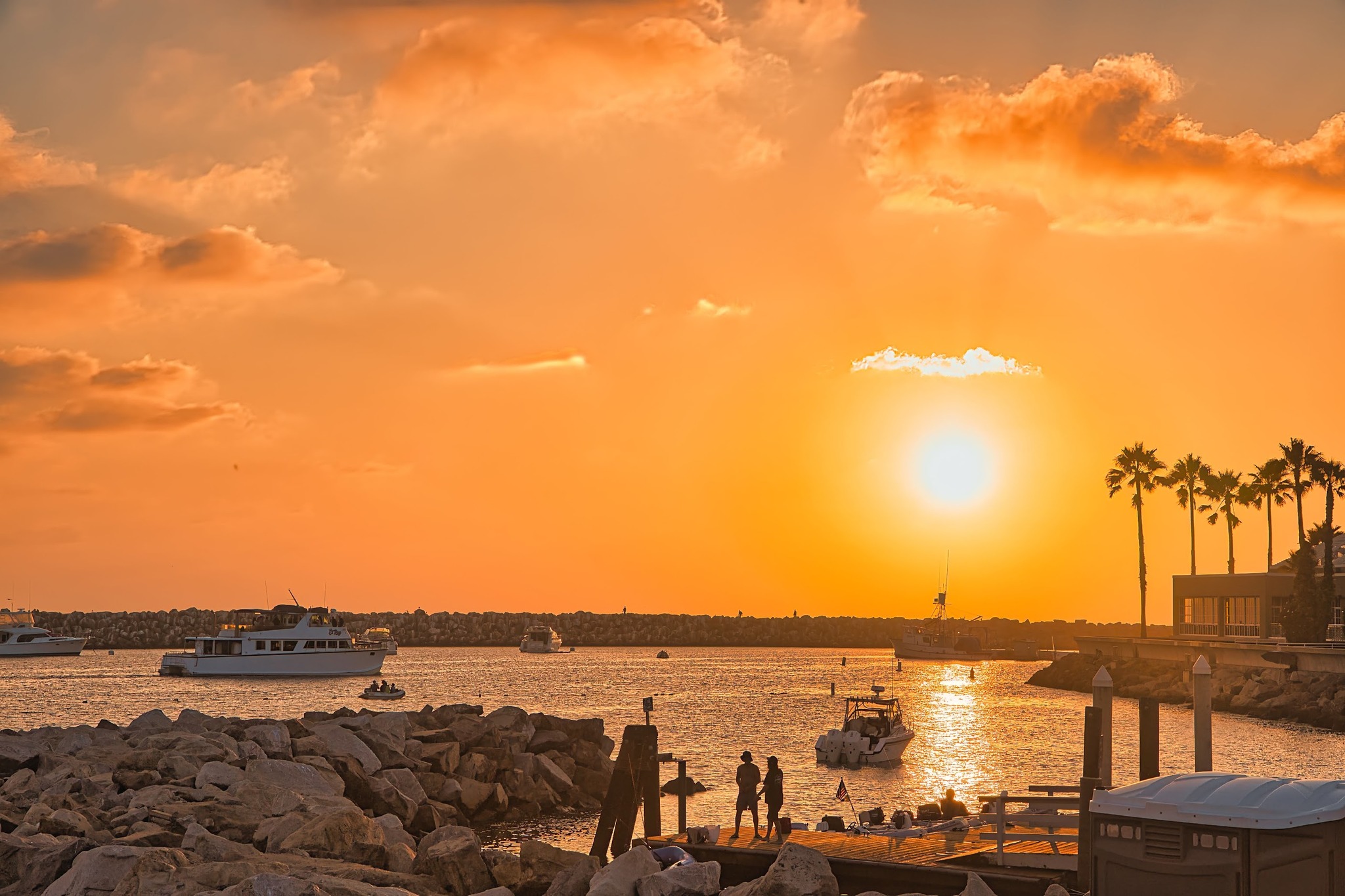 In reflection, Day 2 of BeachLife Ranch 2023 seamlessly melded a harmonious symphony of talent, enthusiasm, and eclectic musical tapestry, establishing itself as an unequivocal triumph. The lineup, meticulously curated, presented a wealth of skilled artists, each contributing a unique voice to the day's melodious narrative. The crowd, not merely observers but active participants, pulsated with an electrifying enthusiasm, reciprocating every note with an engaged and vibrant energy.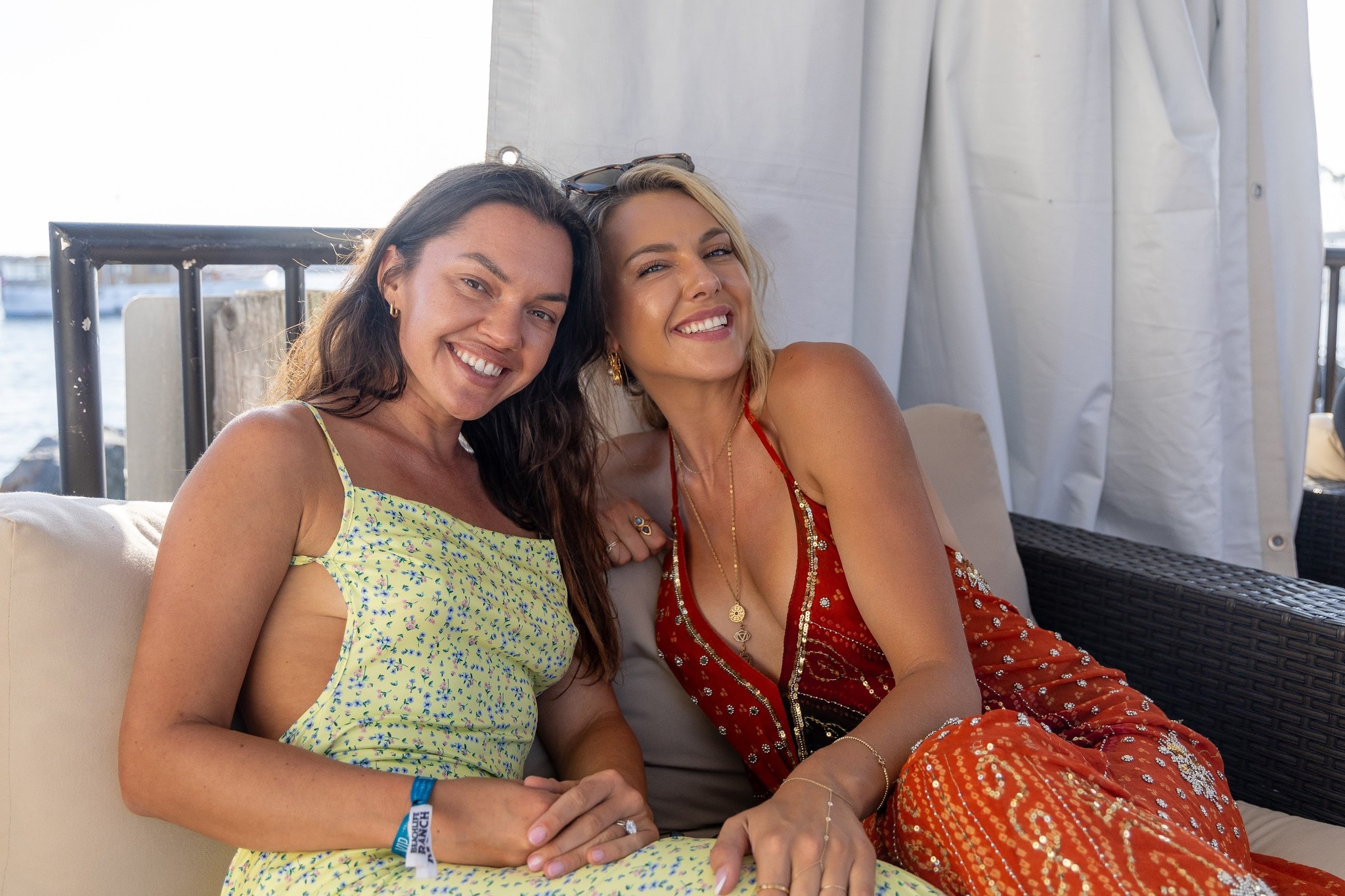 The festival crafted a musical mosaic, an inclusive tableau that generously offered strands of country, whispers of Americana, and the defiant roars of rock and roll, ensuring every attendee discovered a melody that resonated with their own rhythmic spirit. More than just an assembly of performances, it was an orchestration of collective memories crafted beneath the open sky and along the soothing shores of the beach. Here, music and merriment weren't simply observed but were lived, breathed, and felt from the sandy floors below to the expansive skies above, encapsulating a day where every melody, lyric, and dance step wove into the creation of an unforgettably harmonious escape at the heart of BeachLife Ranch 2023.