Another weekend in the Denver Metro area has come to a close and was once again filled with epic, sold out shows that brought music lovers by the thousands to our most favored venues. Red Rocks saw two great nights of the annual Tedeschi Trucks Band, while Planet Bluegrass hosted their annual RockyGrass Festival, celebrating their 50th, and bringing all manner of living legends out for the birthday festivities. Although there is no doubt that there is a ridiculous level of excitement and electricity when being surrounded by smiling faces as far as the eye can see and hearing music turned up to eleven all the while set against the backdrop of awe-inspiring scenery, sometimes simplicity and intimacy, that familial sense of community, bears greater gifts on smaller stages.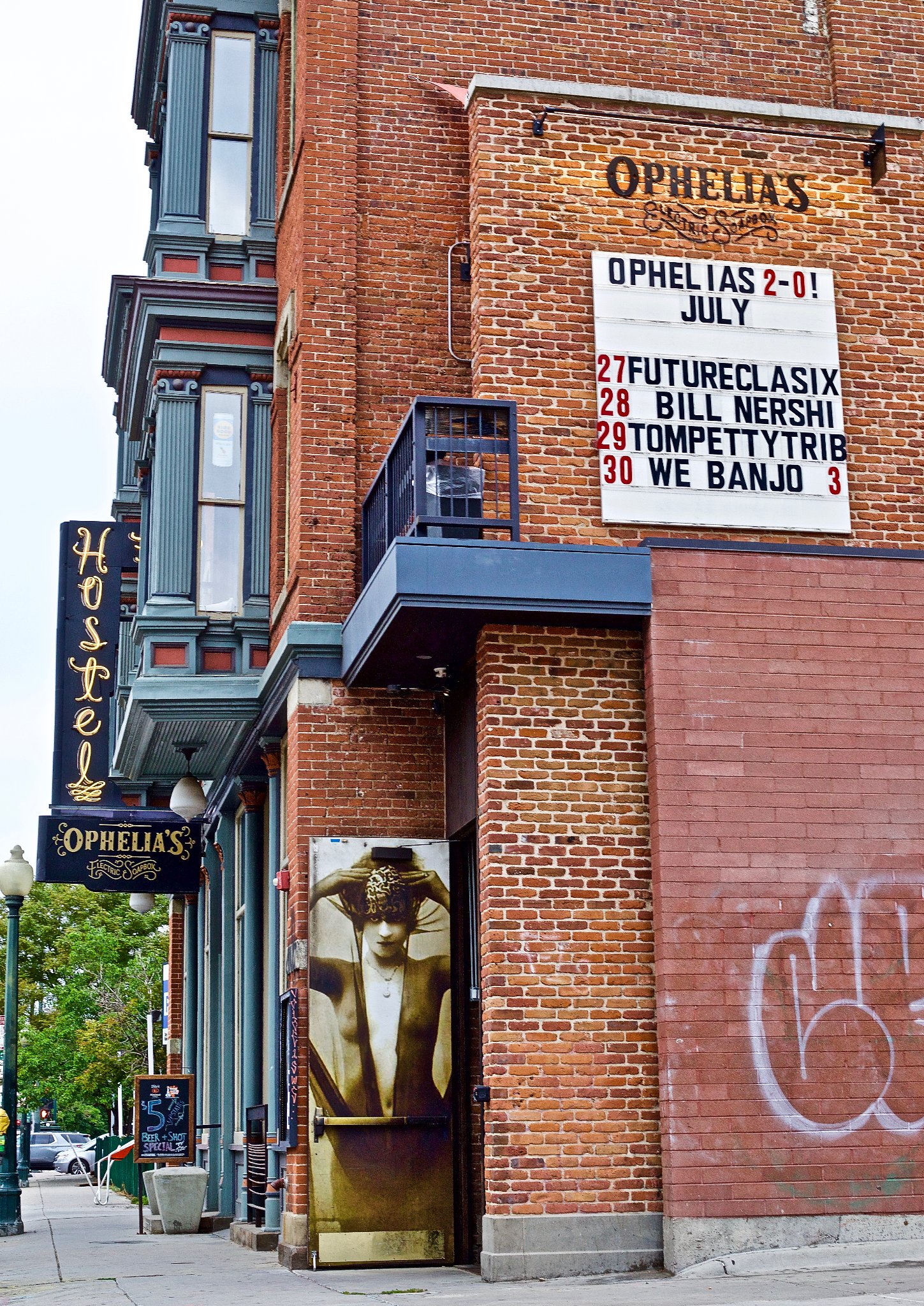 Thursday night saw the return of local favorites Bill and Jilian Nershi at the Mile High City's infamous speakeasy Ophelia's Electric Soapbox. Supported by drummer Mark Levy of Circles Around The Sun, Bassist / Guitarist Ross James of innumerable collaborative efforts, and shred master mandolinist Silas Herman, anyone who bought tickets for this event knew they would be in for a a great night of live performance to start the weekend off right.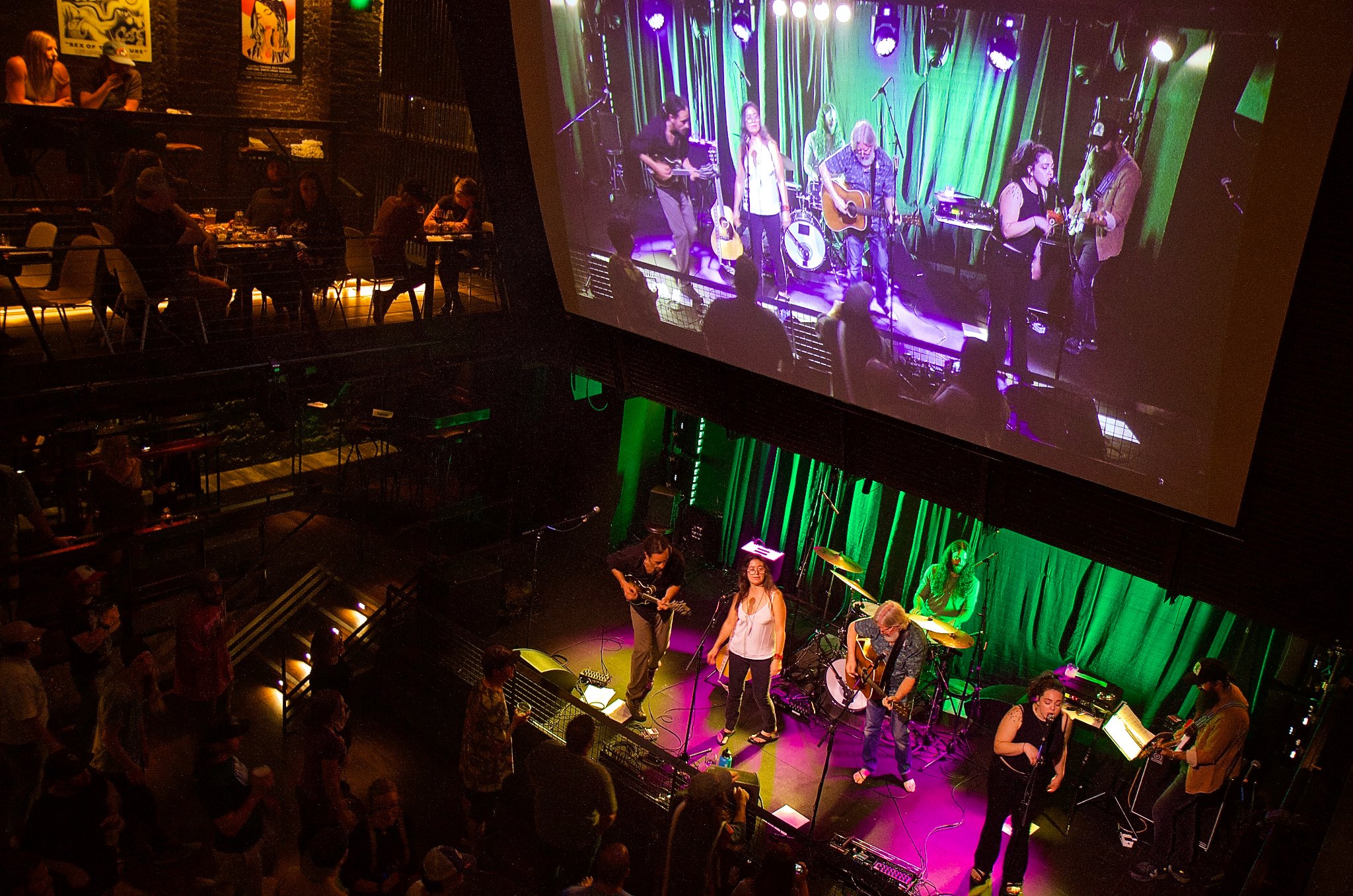 Ophelia's Electric Soapbox originally opened as a brothel and hostel in 1889 and for most of her existence, it has remained true to her carnal nature. From brothel to peep show to adult bookstore, Ophelia's has been that girl that every good-hearted mother warned their not-so-innocent children about. In 2015, Ophelia got a second lease on life and began operating as an eatery and live music venue. Since the change, this venue has given up-and-coming local acts the chance to shine, while also bringing in bigger names that no one would ever expect to see in such a small place. The food is clean and tasty and the staff, dressed in eye make-up and baudy attire, are warm, welcoming, and eager to please. The concert area hosts two floors and clear sight lines promise a good leering no matter where one is standing. As if all that wasn't enough, Ophelia's just reopened herself up once again after three months of renovations and her fresh new look was pleasantly received by all who entered her chambers.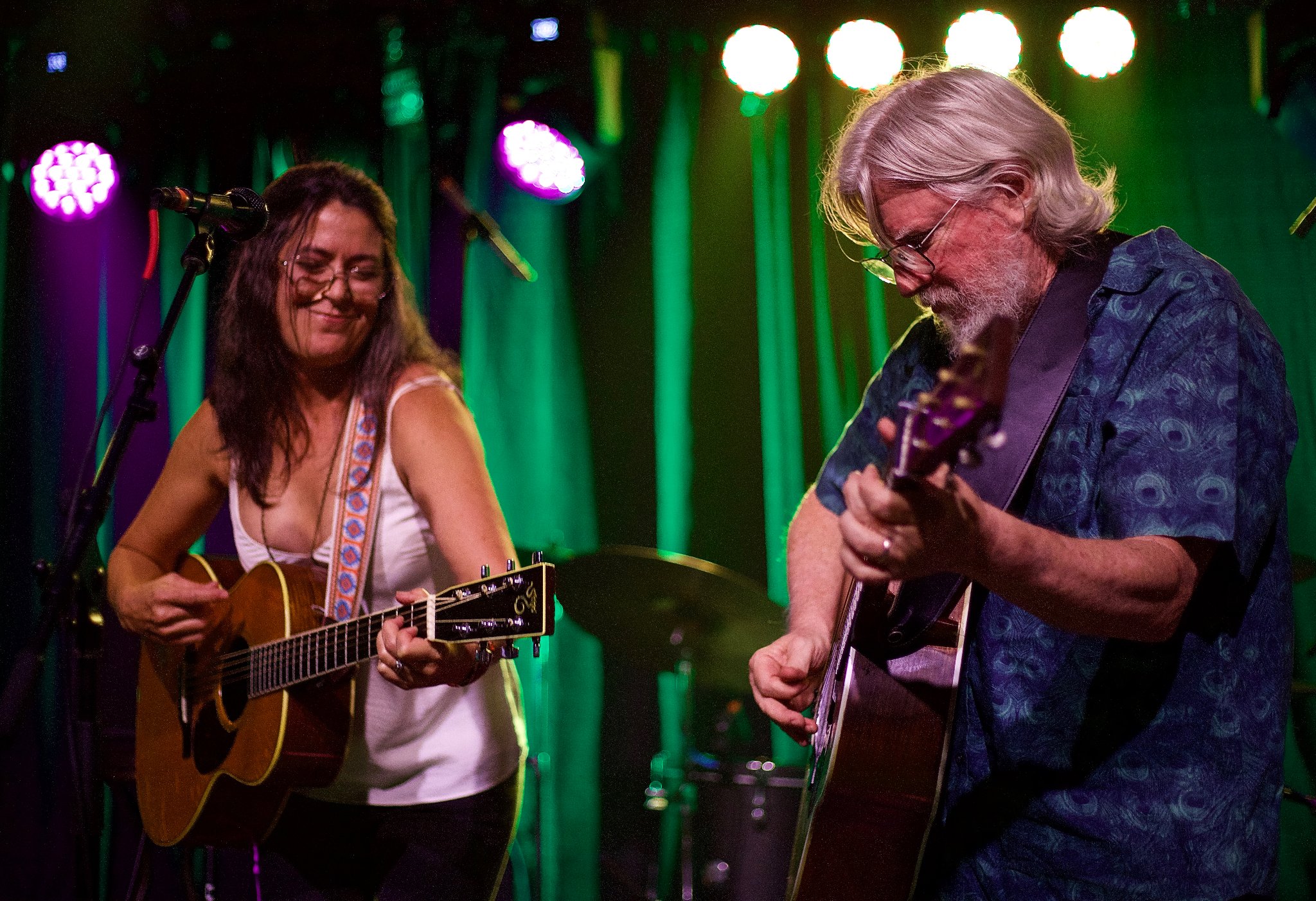 The band hit the stage at a little past eight to a mostly filled house and it was relieving to see that those who know the talent of these players didn't allow a Thursday night or the crowd and lack of parking due to the Rockies baseball game a couple of blocks away keep them from coming out.
Nershi tuned and then took to the microphone to welcome everyone: "Alright. We are Ophelia's Funky Family Band here to entertain you for the night!"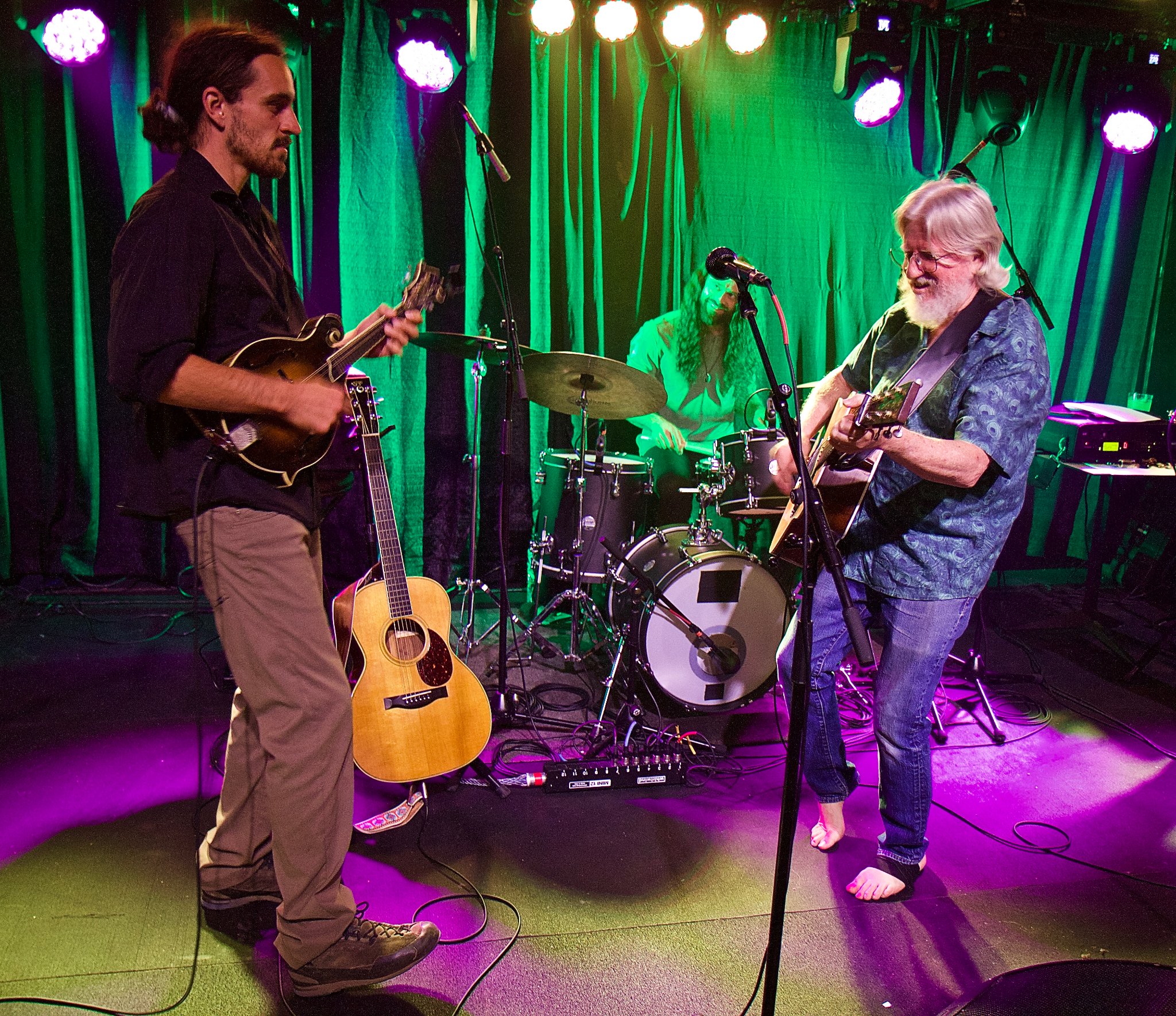 Following introductions of Mark, Silas, and Ross, Billy promised that more family would be joining the group later on in the night, a comment most figured referenced the absence of Jilian from the opener. Billy continued," We are going to play a tune String Cheese started playing after hearing Leftover Salmon do it oh so well in these parts and quickly became a part of our setlists." With that the foursome got going with the instrumental "Whiskey Before Breakfast" Short and sweet and finishing with an "Ole!" from Nershi, Billy asked the audience to welcome the Nershi Girls, namely Jilian and Billy's daughter, Lauren, to come out and join the band. After a few moments of no appearance by either, "Billy chortled, "Maybe they are at the bar." A few moments later, both made their way up, grinning from ear to ear and with drinks in hand. Jilian apologized with a sheepish look," Sorry everyone, we were up at the bar", resulting in warm hearted laughter from the band and audience alike.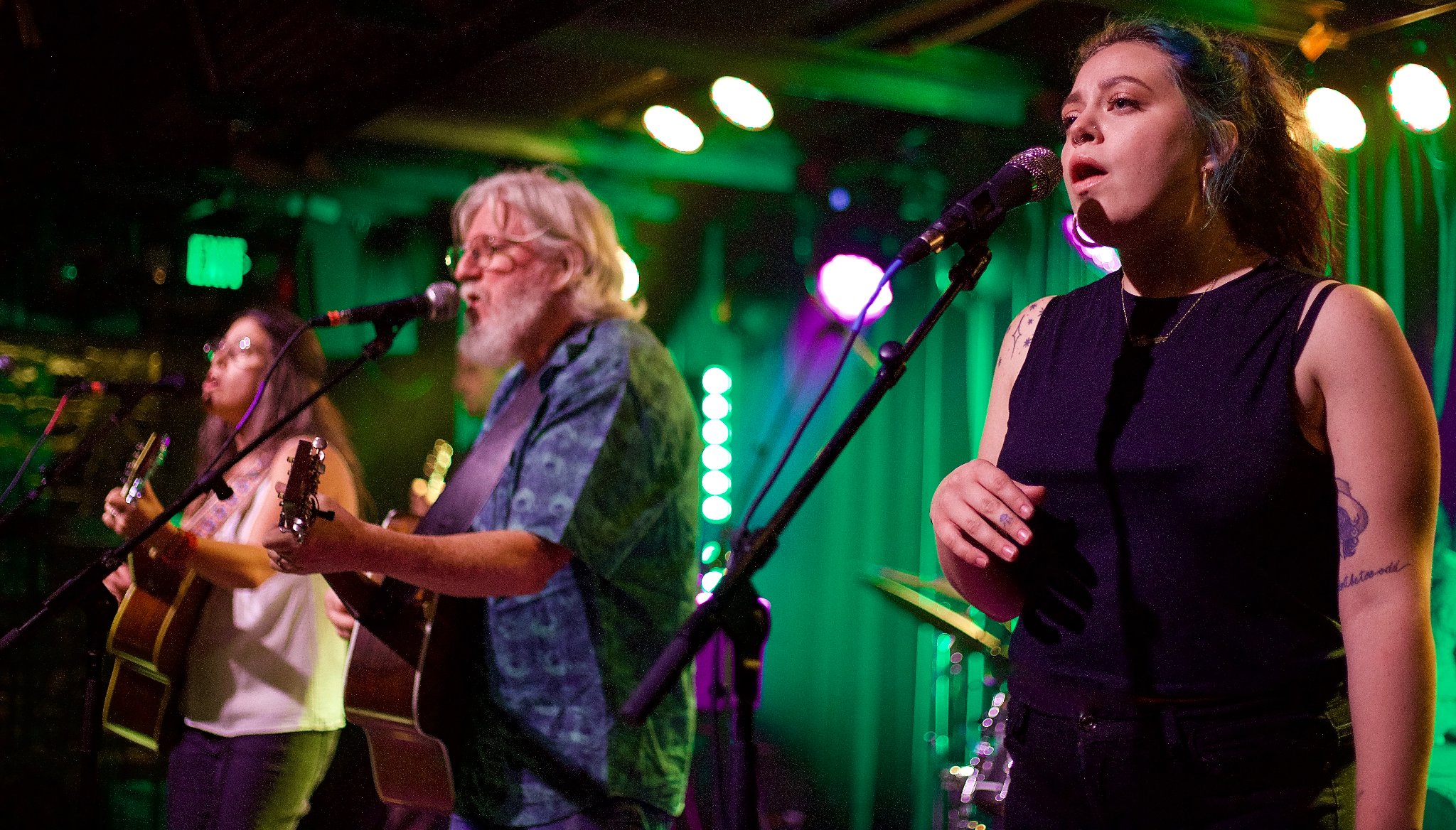 The group got it together and layed out The Stanley Brothers classic "East Virginia Blues". With the authentic vocals of Jilian and Lauren, the tune took on that genuine old time feel. Next, with Lauren taking lead vocals, the Spanish vibe of "She's A Pistol" transported the urban brick structure and its inhabitants from Appalachia to somewhere south of the border. This one included a big finish that raised the temperature of the room a few degrees and certainly got a lot of feet moving. At its end, Nershi, impishly smiling, informed everyone, "That one makes me think of tequila", setting off laughter throughout the room.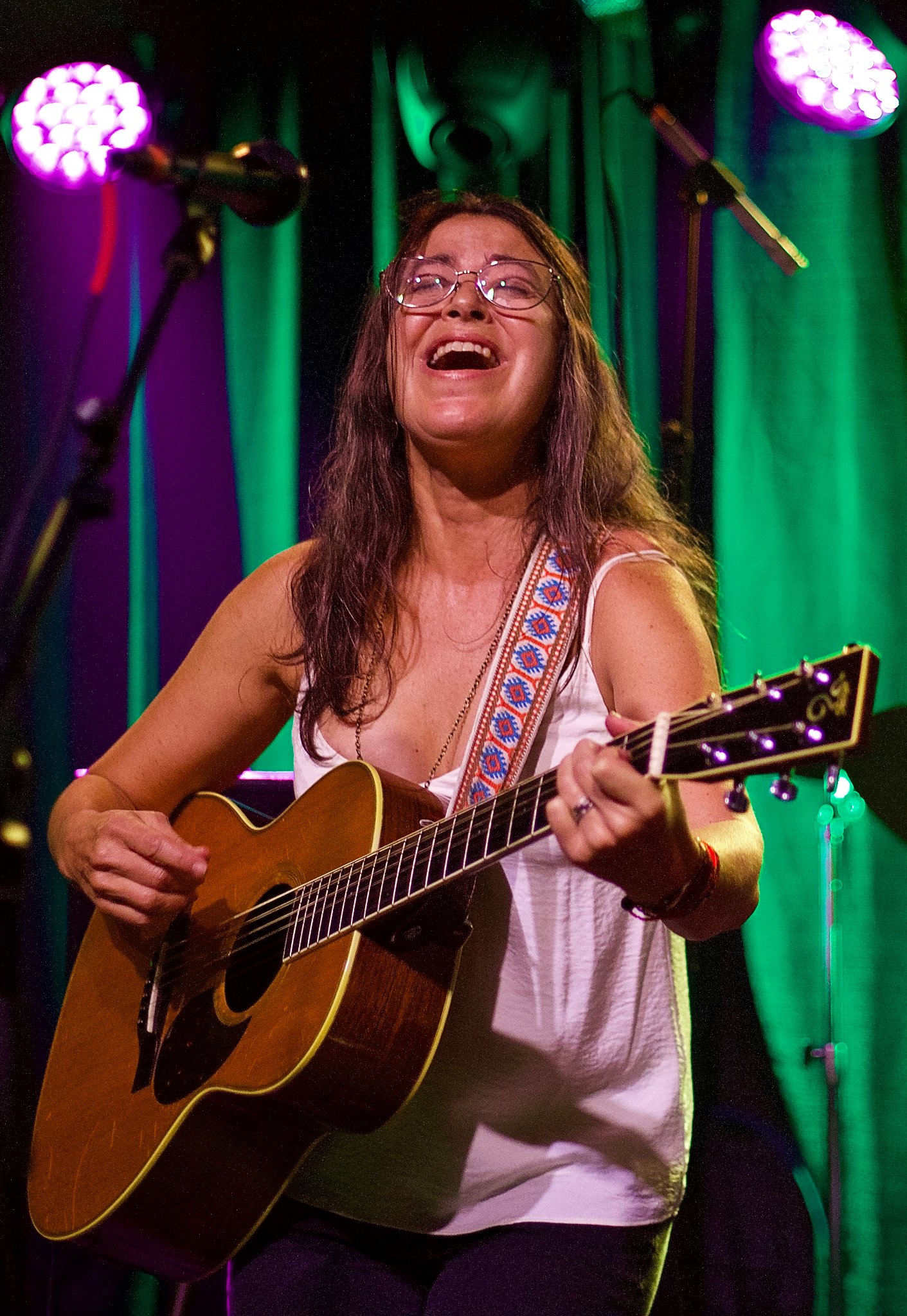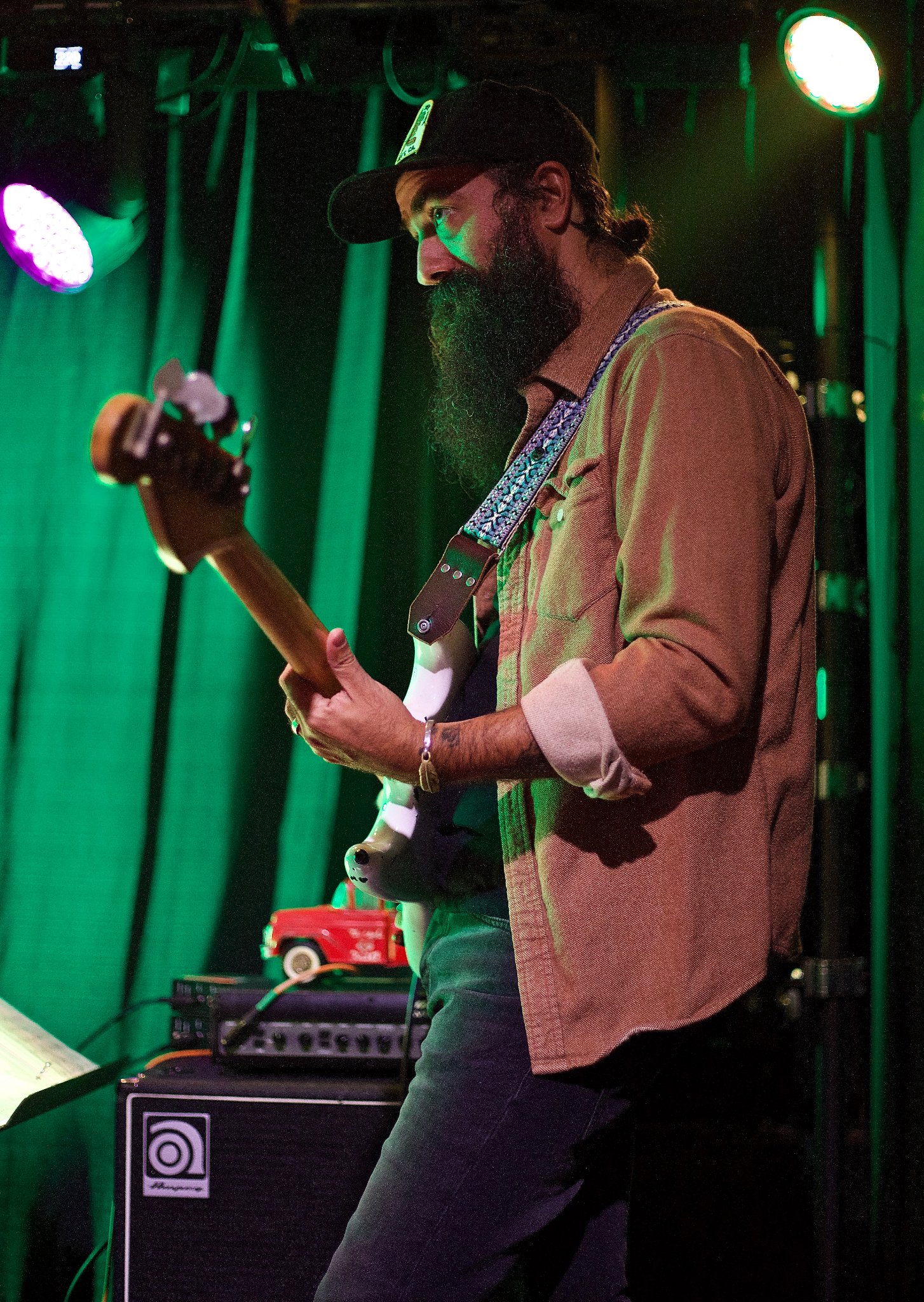 "Birds", an original composition by Jilian and originally inspired and written for her daughters, had a lilting and ethereal quality and mixed a folky vibe with just the right amount of the psychedelic. The tune is beautiful and strong and certainly captures that feeling of flight. Jilian sounded assured and with the warm accompaniment of Lauren backing her, one could feel the connection between the mother and daughter and recognize that its meaning ran deeper than just putting another song down for the set. At the solo, Billy's watery effect made the room swirl while the melodic support of Ross James opened the heart vibe of those who were listening. Herman's mandolin danced over the top and Levy's drumming showed patience and talented listening, as there were multiple changes and builds throughout.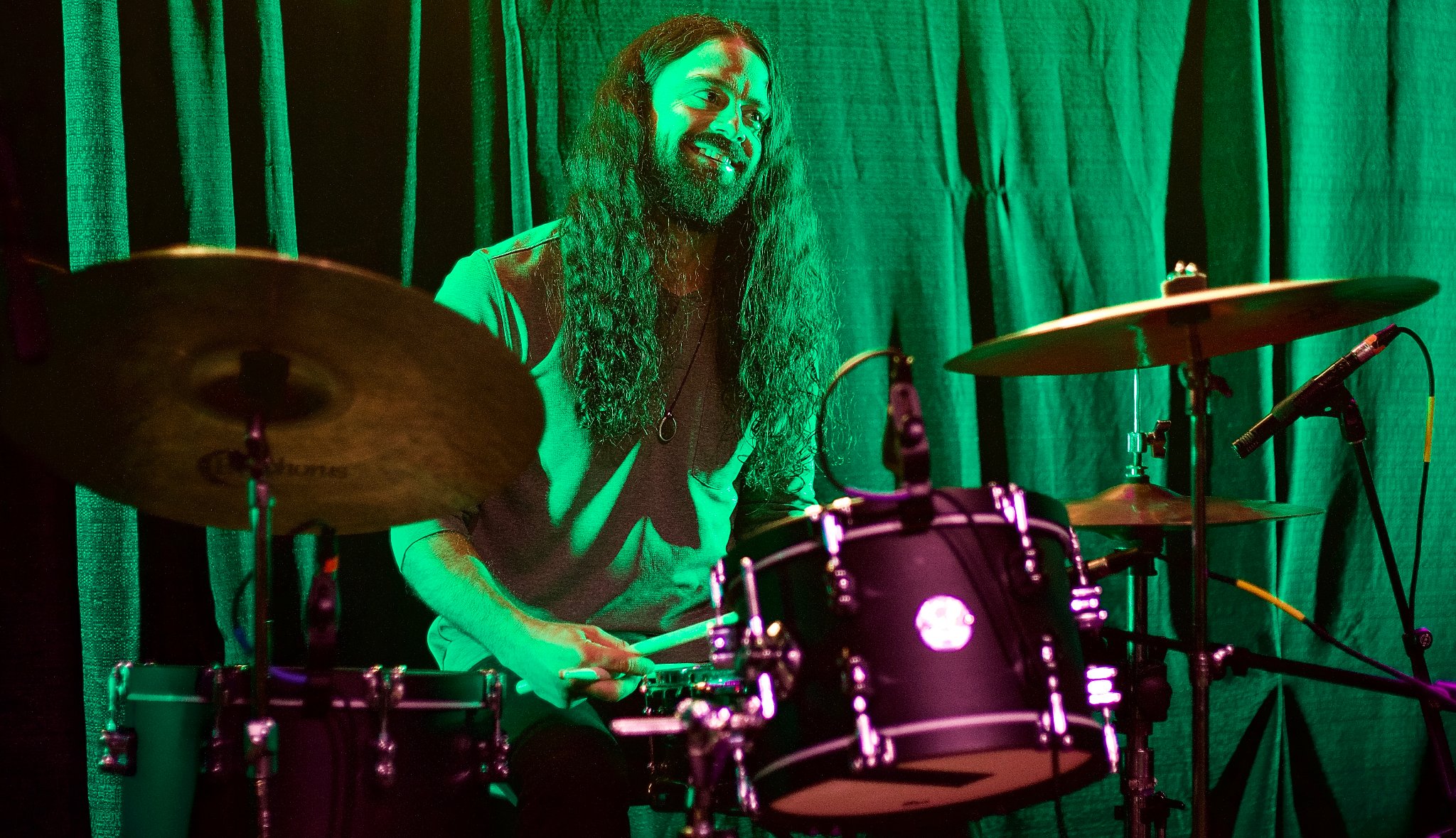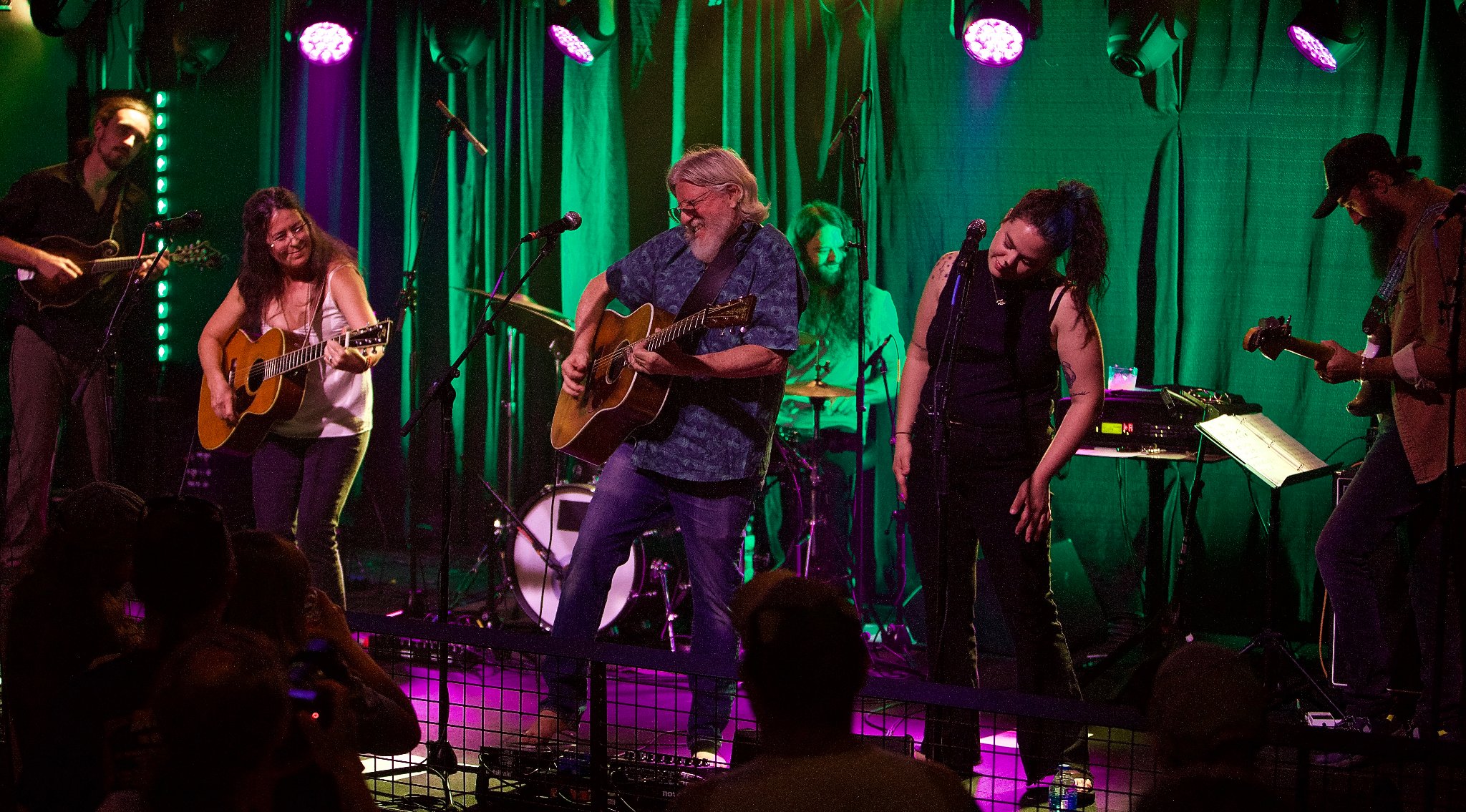 The String Cheese staple and Nershi original "Big Compromise" was up next. Although when performing with the big band, Billy always takes the vocals, but here, singing was left to Lauren and Jilian, and justice they did in the spotlight.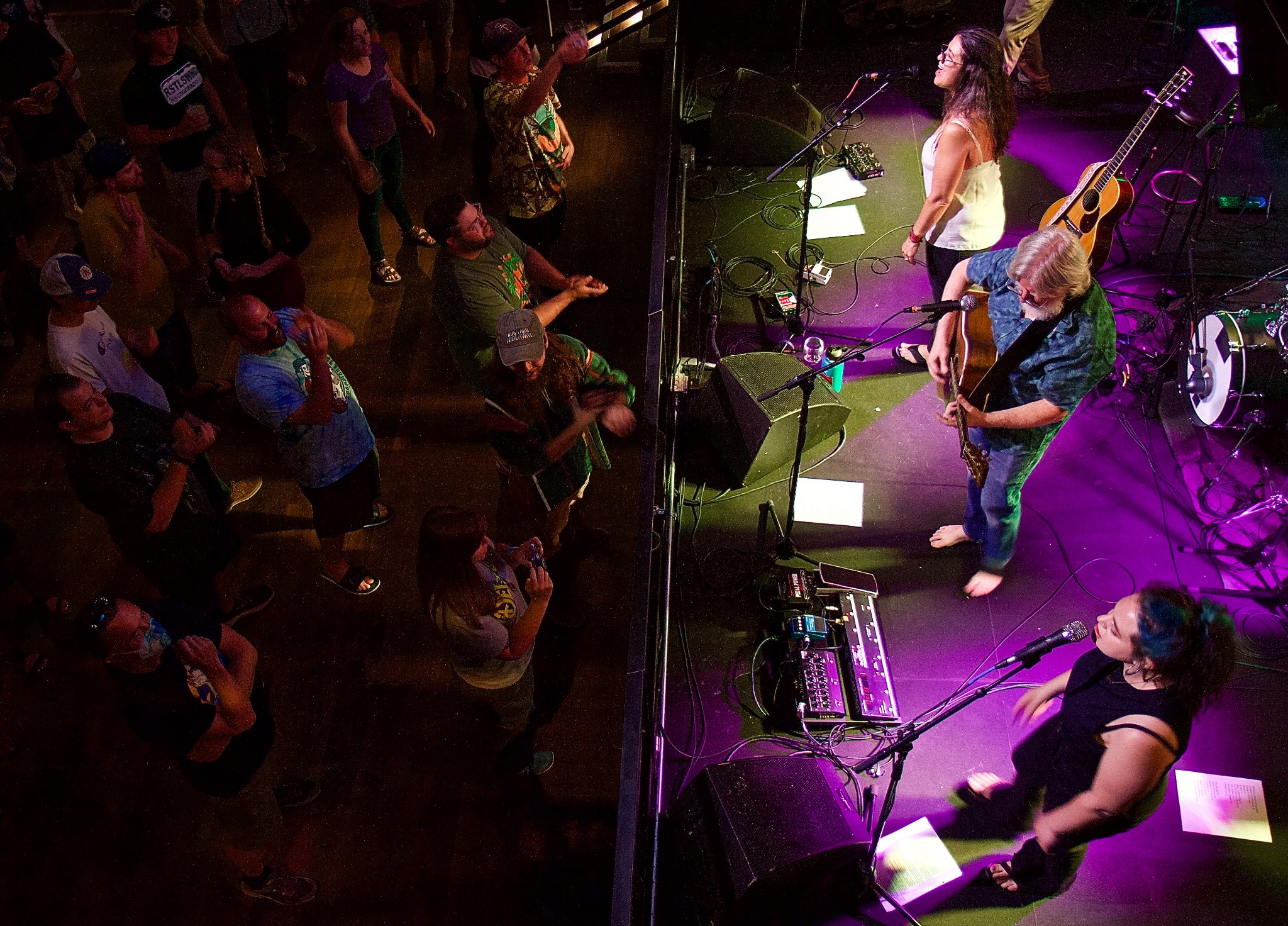 Dolly Parton's fan favorite "Jolene" was recognized by patrons early on and got the audible cheers going from the onset. With a healthy opening jam on the theme and great exchanges between Herman and Nershi, this one got everyone's attention and saw the Nershi family band taking it up a notch. The group sounded so tight for this. Levy shuffled the band and audience off their feet as Ross bounced everyone along while the Nershi / Herman combo kept everyone laughing with the wow factor. Add a couple of powerful women on the vocals and what came out over those 8 minutes was something that would even make Dolly Parton take pause.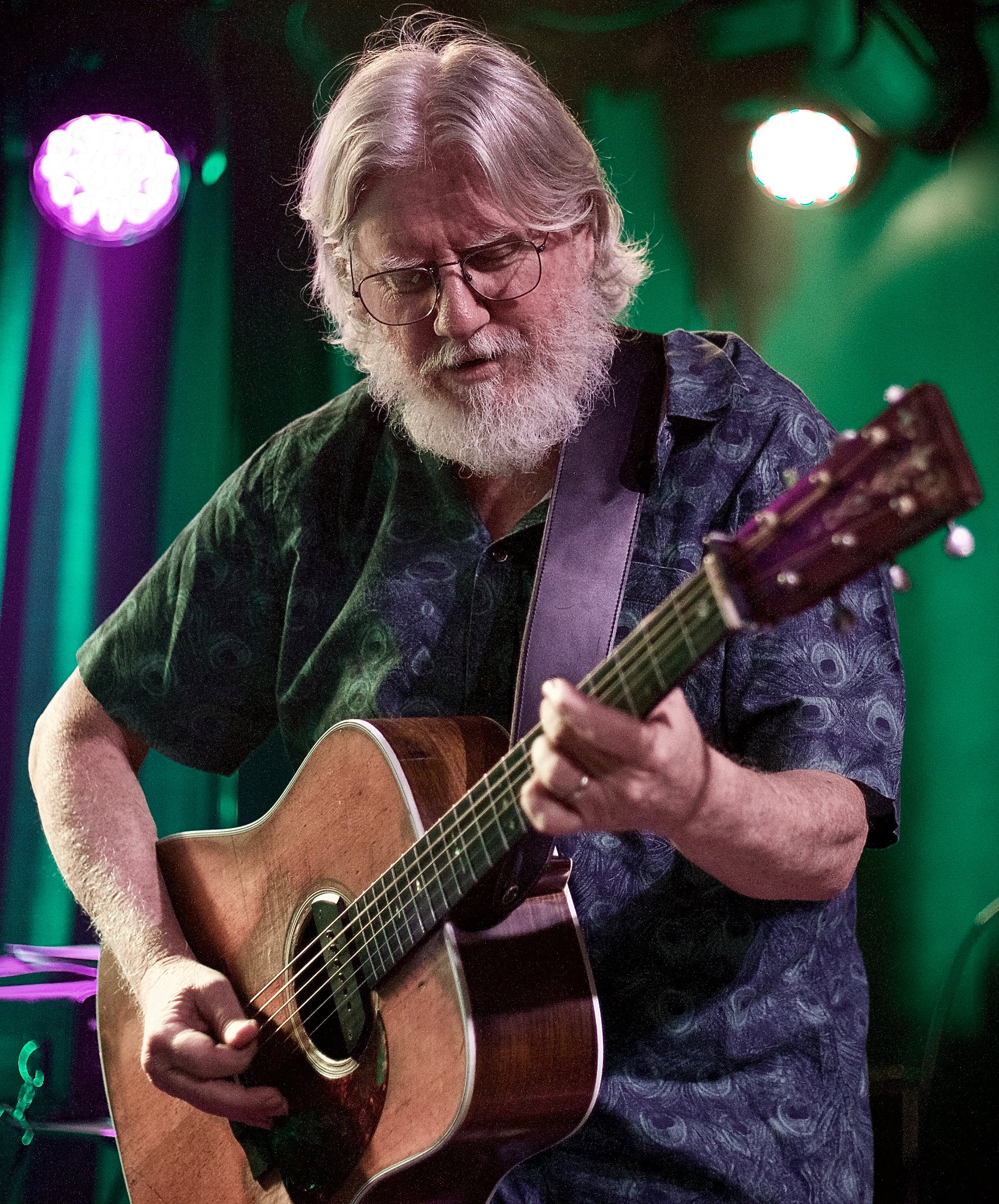 As the Nershi girls left "to get a cocktail", Billy took center stage on the punchy Kenny Baker / Bill Monroe instrumental "Jerusalem Ridge". Wide-eyed and with a face full of a Cheshire smile, Levy made all the changes as his head pivoted back and forth from every stringed player, taking as much joy in the tune itself as the audible antics of his compatriots.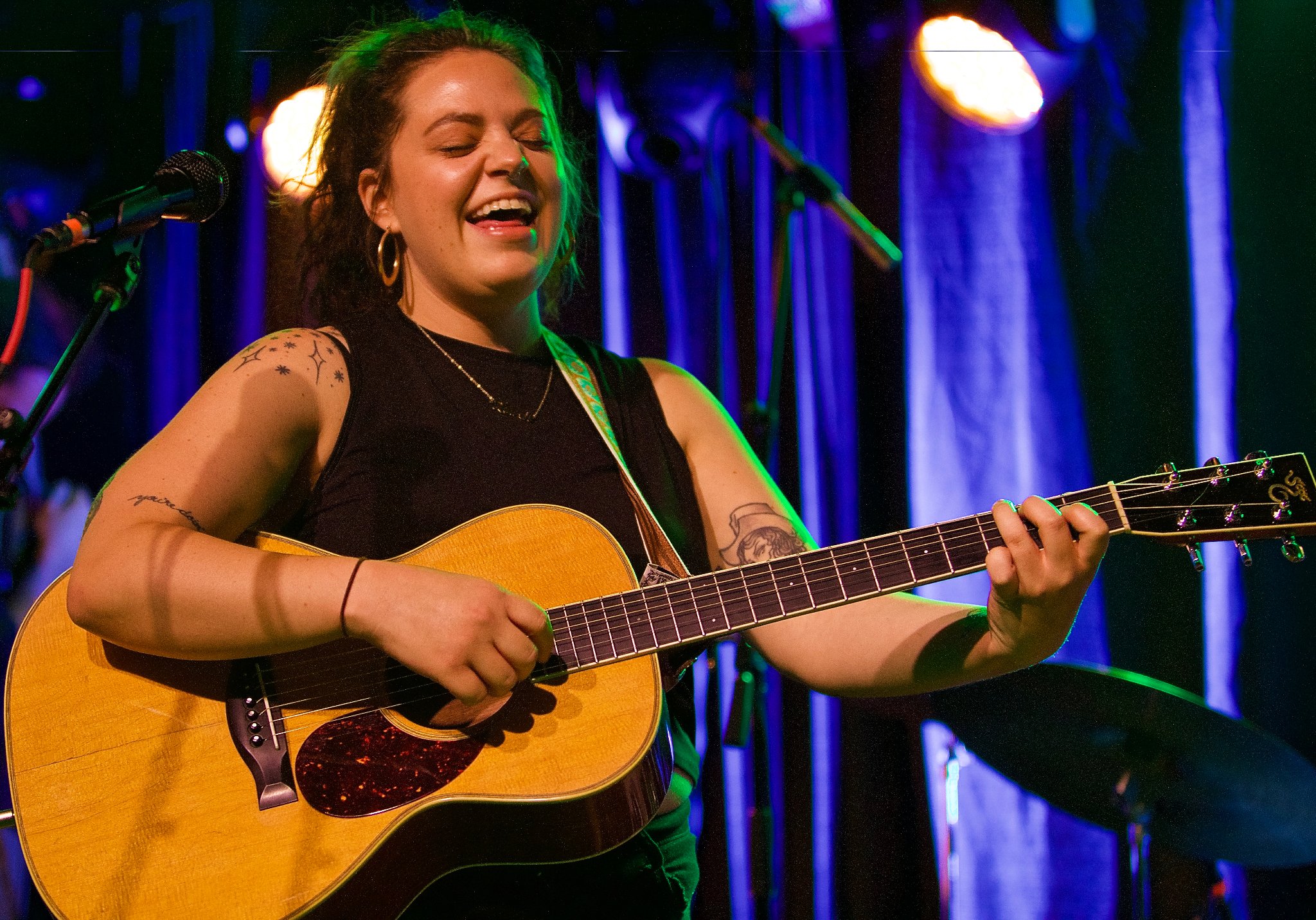 Closing out the set, Lauren and Julian returned, this time switching positions and seeing Lauren strap on her mother's acoustic. Announcing the song as a sing-along, Lauren led the crowd through a fun and warm rendition of the 4 Non-Blondes "What's Going On?". The Nershi progeny certainly demonstrated that the apple doesn't fall far from the musical tree, executing the simultaneous singing and playing without fault or incident. The joy of performing rang out and was reciprocated by every face in the place.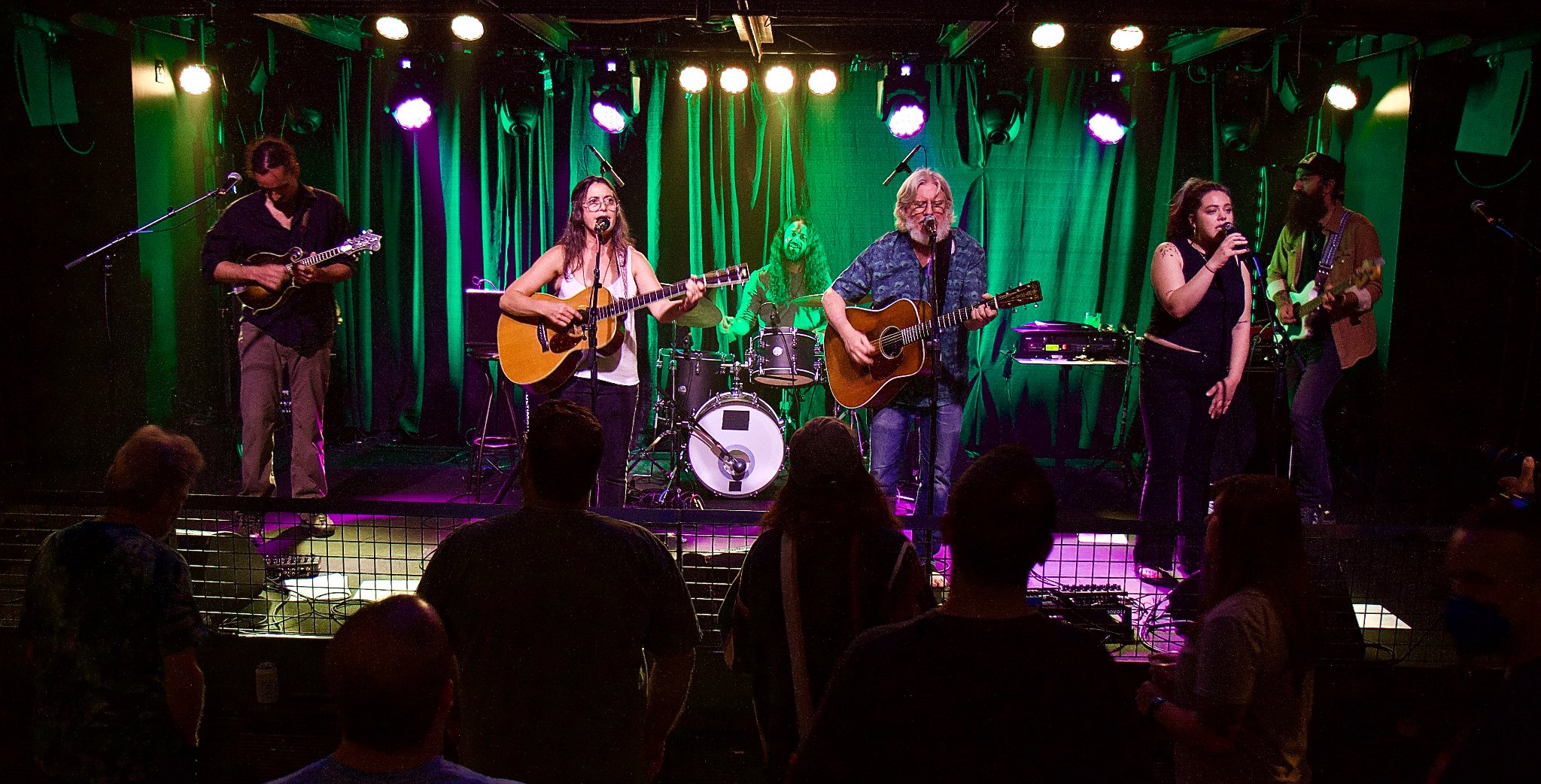 Set two opened saw the return of the four horsemen of the pick-ocalypse with back-to-back instrumentals in "Big Sciota" and "Minor Swing". The stripped-down openers really presented each player an opportunity to be showcased and nary a note was wasted. The Nershi girls then returned for a short and simple reading of The Everly Brothers' "Cathy's Clown".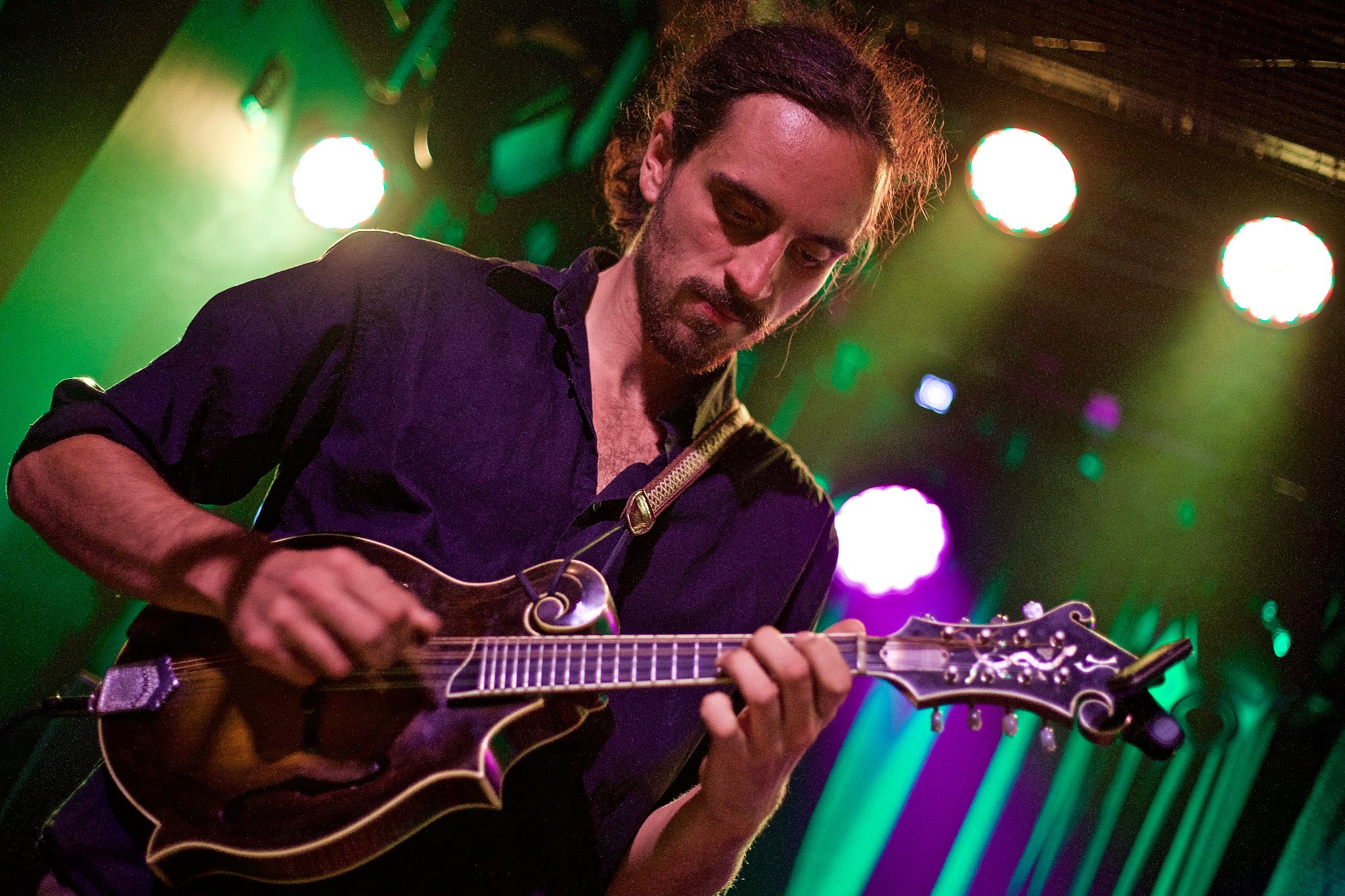 Emmylou Harris' upbeat "Roses in the Snow" was up next and saw great picking between Billy and Silas. At the end, Billy belted out, "Rock and roll Rodeo! Yeah!", followed by a string of cackles. A very cool and unexpected version of Amy Winehouse's "Valerie" kept the room grooving along. Jilian took note that "this is one of the artists that Lauren turned us on to." The vocal harmonies between the two ladies lifted the spirit both in sound and spectacle as the duo locked eyes across the stage and shared a beaming gaze throughout the performance. The group took their time with this one. Following the first stanza, the sextet quieted the instrumentation and did a slow build that grew and finished with a frenetic solo from Herman, bringing everyone in the venue to full attention at its close.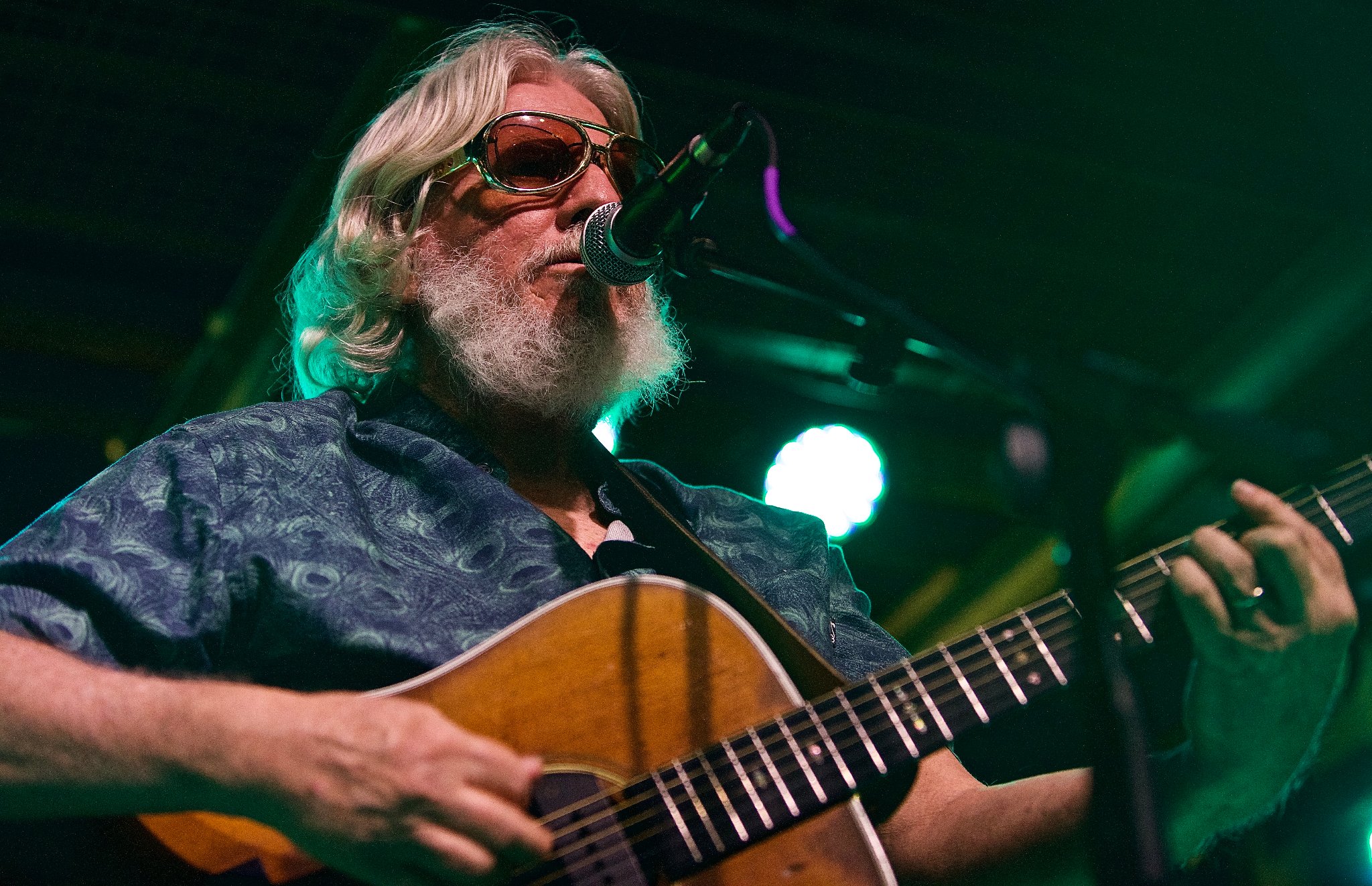 To set up the next tune, Billy approached the mic adorned with his infamous Elvis sunglasses:" This next song is a bit of a journey inside the mind. Inside the mind is a universe as detailed as outside the mind. This one is inside the mind", to which Lauren responded with a laugh," I was going to say the exact same thing." With that, the journey continued with "Am I Still Here?". Its beginning sound was light while the lyrical reading was haunting and eventually the whole thing turned heavy as the band churned the placid self-reflection into dark waters and ecstatic chaos in search of the answer to the existential question presented. In perfect juxtaposition and shifting gears once again, Ophelia's got to get her groove thing on with Blondie's "Heart of Glass", which expectedly had everyone singing along and saw many audience members executing their best disco moves.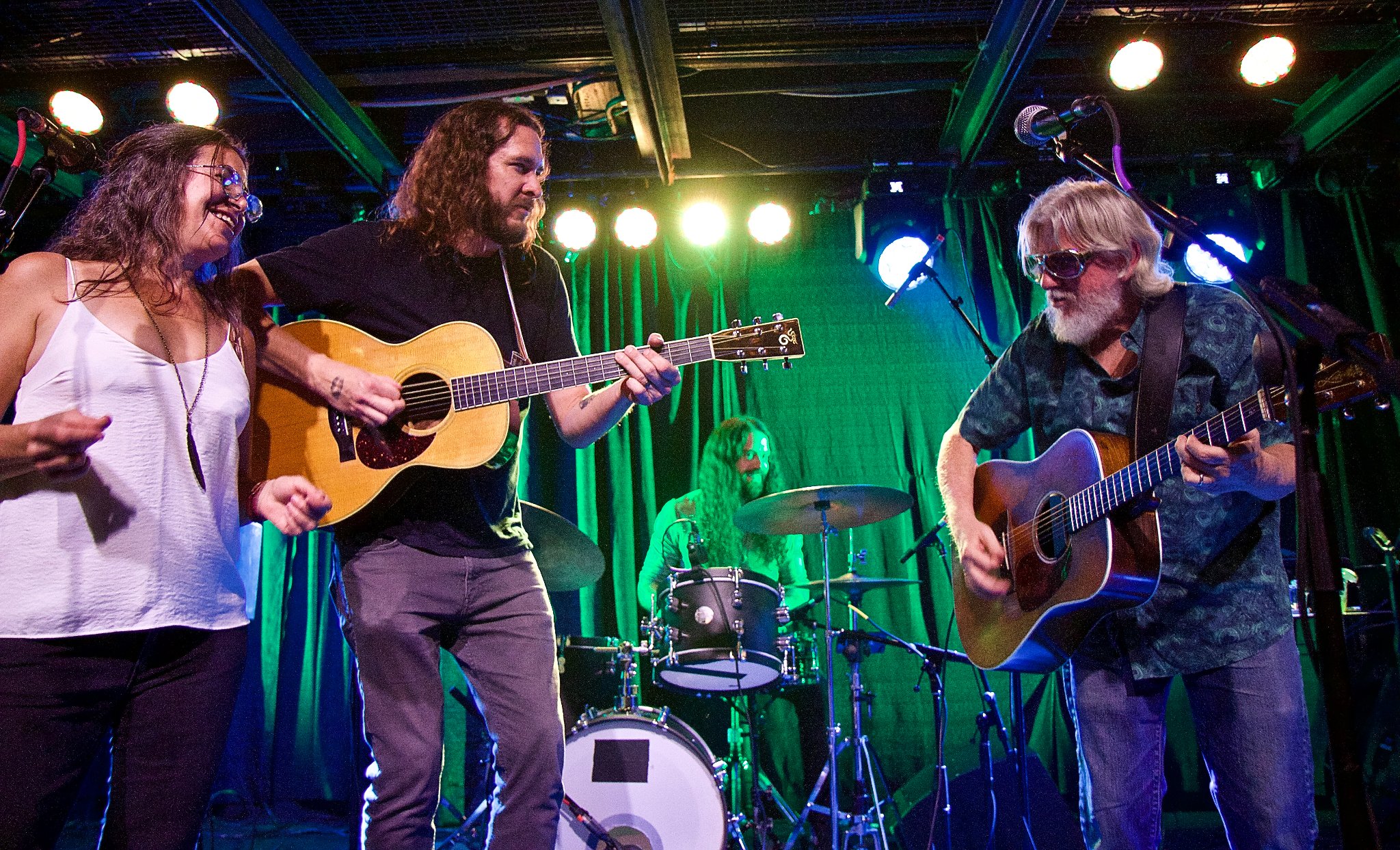 No Nershi show in Colorado would be complete without a sit-in from someone in this expansive musical community and this night would be no exception. Shawn "E-L" Eckels from the over-the-top positive force that is Andy Frasco and The U.N. emerged from the audience and took up second guitar duties for Emmylou Harris' "Two More Bottles of Wine". This high energy blast off took the energy way up and when Eckels and Nershi went head-to-head in dueling guitar fashion, the place just lost their marbles. Taking it from a duel to a truel, Herman jumped in and the trifecta crowded up against each other on that tiny stage and let it all hang out in all the right ways. In the end, the band brought the show and night to a close with a great rendition of the Waylon Jennings / Willie Nelson tune "Don't Cuss The Fiddle".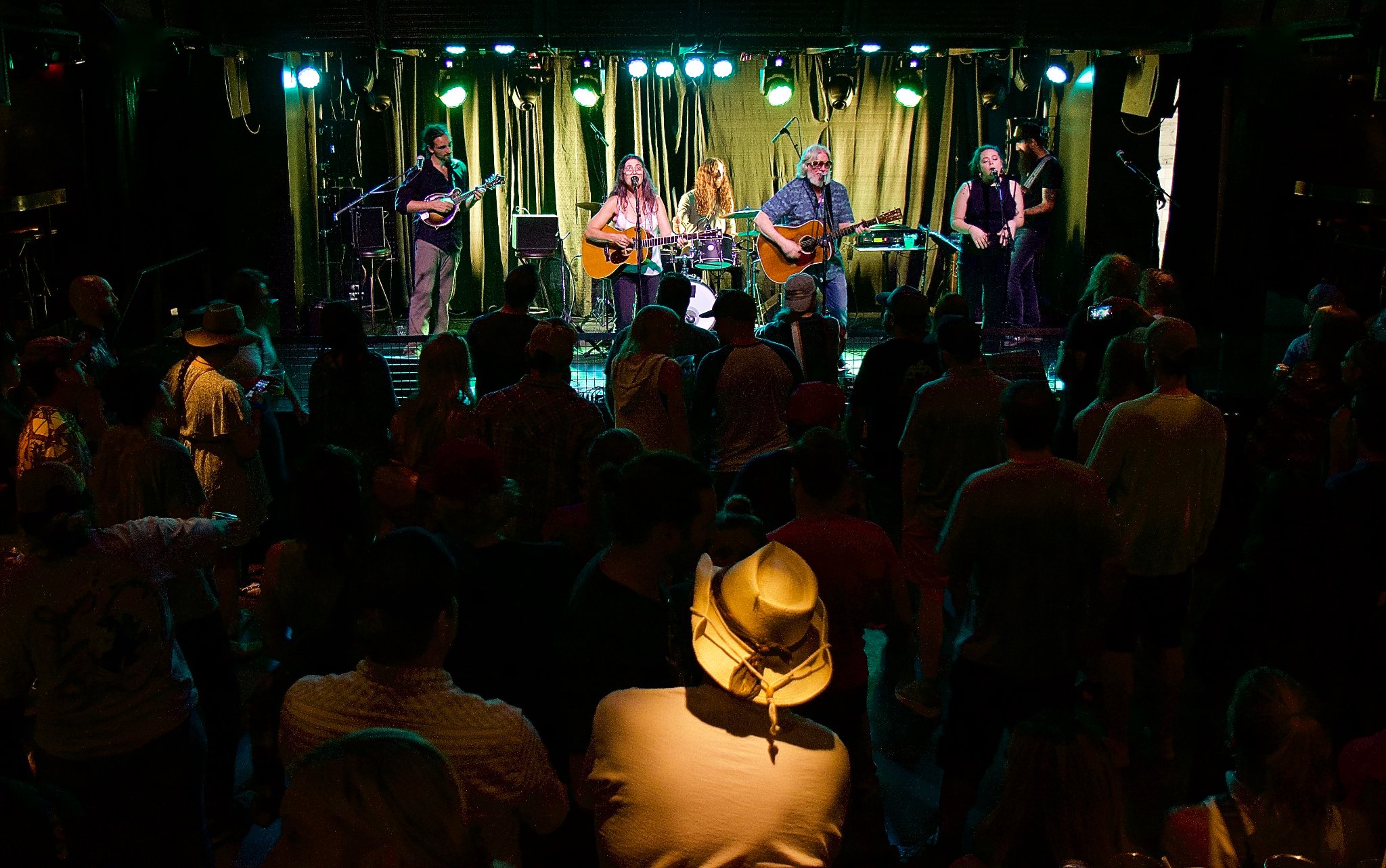 Overall, the band sounded great. For being a relatively young ensemble, the group was well rehearsed and came across more than comfortable with each other. Nershi still has great musical agility and shows no signs of slowing. Silas Herman continues to make great on the Herman name and it is evident that he is a talent in his own right. Mark Levy carries the beat with an infectious smile and keeps the energy light and if anyone in the room is looking for someone to connect to for the positive, Mark is certainly happy to oblige. Although typically known for his guitar work, Ross James laid out a notably solid performance on the bass, not just playing standard takes on the tunes, but rather injecting all the bells and whistles one would expect from a seasoned player. Jilian's voice and playing is perfectly complementary to the sound and the overall delivery of the group. Lauren's talent certainly reflects a great combination of talent from her parents. With a solid voice and confident guitar playing, this sweet apple shows promise that the Nershi talent will continue on into the next generation. Although there was quite a bit of joy throughout Ophelia's on Thursday, one thing that made it extra special was watching Jilian and Billy, with prideful eyes, take in the talent of their daughter. This dynamic was also compounded by being able to witness these three feeding off of each other as I am sure they have so many times before sitting around their living room, performing with and for each other.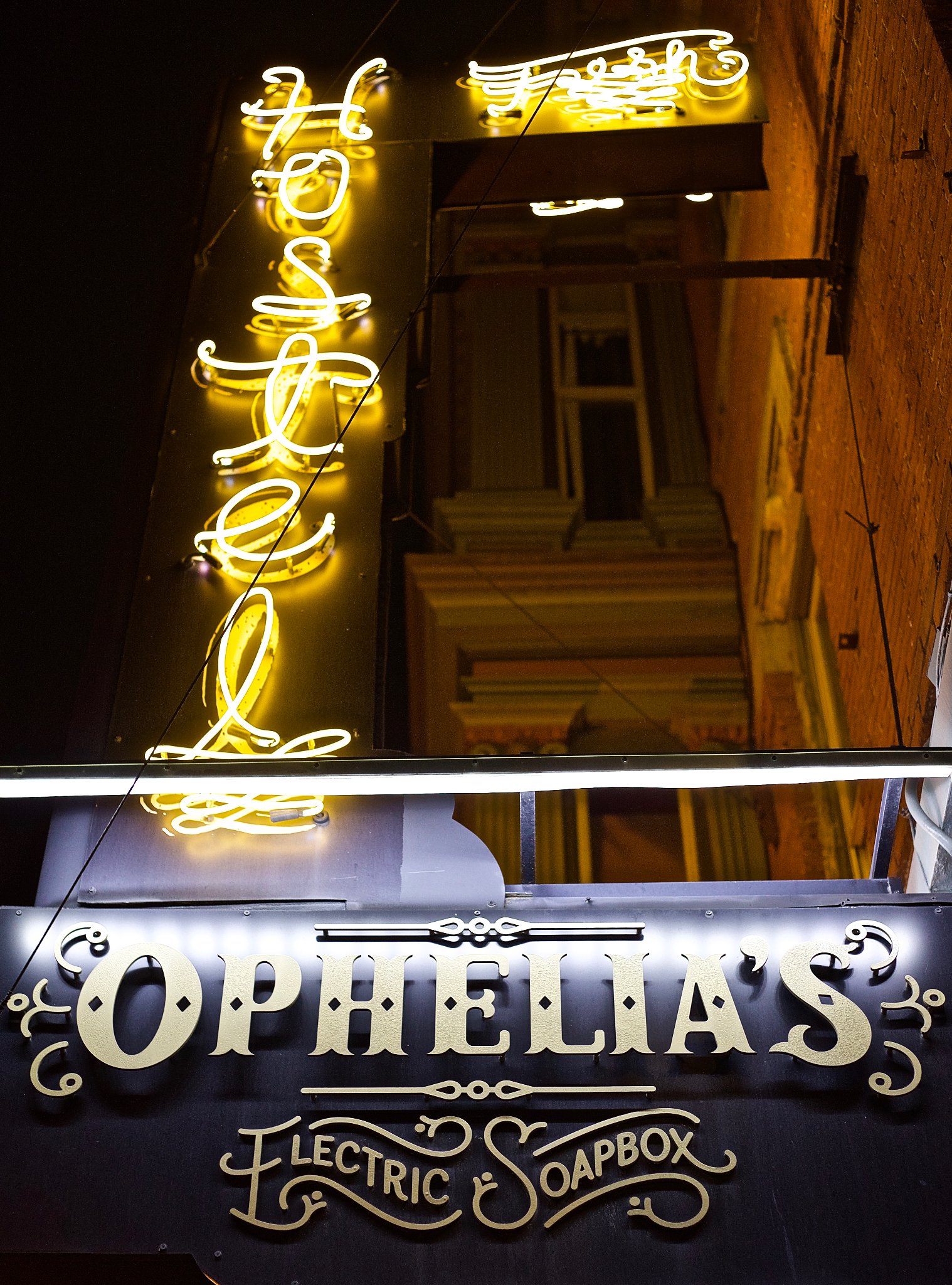 With her fresh makeover, Opehilia reminded everyone how much a special little lady she is. Her sound was perfect and the party she threw was enjoyed by all. Anyone who was there will certainly return when the call of a good time goes out and more memories will be made for Denver's best dressed lady of the night.