Blind Melon wrapped up six rare concert dates May 8th at Concord Music Hall, Chicago for a fanatical house of fans. This was a rare treat, and the audience knew it.
With their reformation in 2007 featuring singer Travis Warren stepping in for Shannon Hoon after his passing away, it was a seemingly impossible task of replacing Hoon's charismatic personality and unique voice. But Travis brought his own style and confidence with an uncanny vocal fit fronting the band. He also added guitar on more than one song.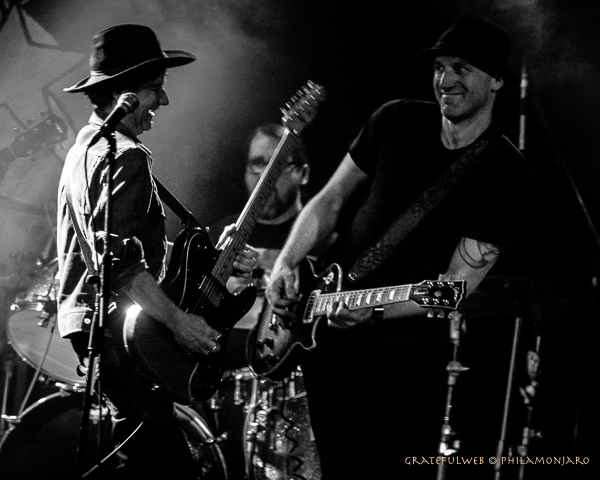 They played tight, with swagger, and above all had fun with the audience and each other. Christopher Thorn's musicianship stood out as he also played harmonica, and mandolin in addition to his killer chops as a guitarist. Both he and guitarist Rogers Stevens played tight together when cutting loose with some stunning Allman Brothers' style unison lead guitar harmonies that prompts fan to embrace them as something much more than the MTV hits that they are universally known for.
Bassist Nathan Towne stepped out from the shadows to play solo acoustic guitar backing Travis on a duet further demonstrating their range, dynamic, and versatility, holding the audiences attention for the more quiet and intimate moments.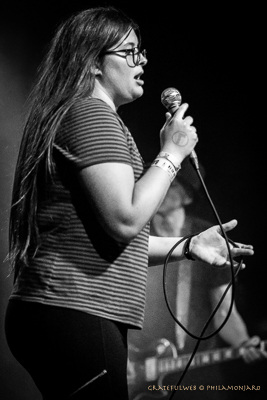 One specific highlight was having Shannon Hoon's daughter come out on stage to sing 'Change' with the band. What better way to honor Hoon's legacy.
And of course, closing the show with 'No Rain' left everyone in a certain euphoria that will make this concert a memorable event for all. Despite being a megahit, this song never gets tired.
For fans everywhere, let's hope that this is a foreshadowing of more touring or recording.
Set List:
Swallowed
Soup
Pull
Vernie
Holyman
2x4
Deserted
Change
St. Andrew's Fall
The Duke
Ferris Wheel
Mouthful of Cavities
Hypnotised
Dear Ol' Dad
Soak The Sin
Sleepyhouse
Galaxie
No Rain
Canadian fans will have a chance to catch them this June for two more concerts Wednesday June 20 at The Casino Regina Show Lounge, Regina, and Saturday, June 23 at The Soundtrack Music Festival in Kinsmen Vision Park, Edmonton.