Bluegrass may have its roots in Appalachia, but it has sown its seeds far and wide. Northern California in particular has been fertile ground for country pickin' for decades, with legends Peter Rowan and David Grisman among the many genre luminaries who have made their home among the Bay Area's redwoods. Fans of The Harmony Grits (from Santa Cruz) and Hot Buttered Rum (from San Francisco) know that bluegrass has long been alive and kickin' in these golden hills, and Silicon Valley's Molly Tuttle has garnered enough attention beyond bluegrass festivals in recent years to earn a Grammy nomination for Best New Artist.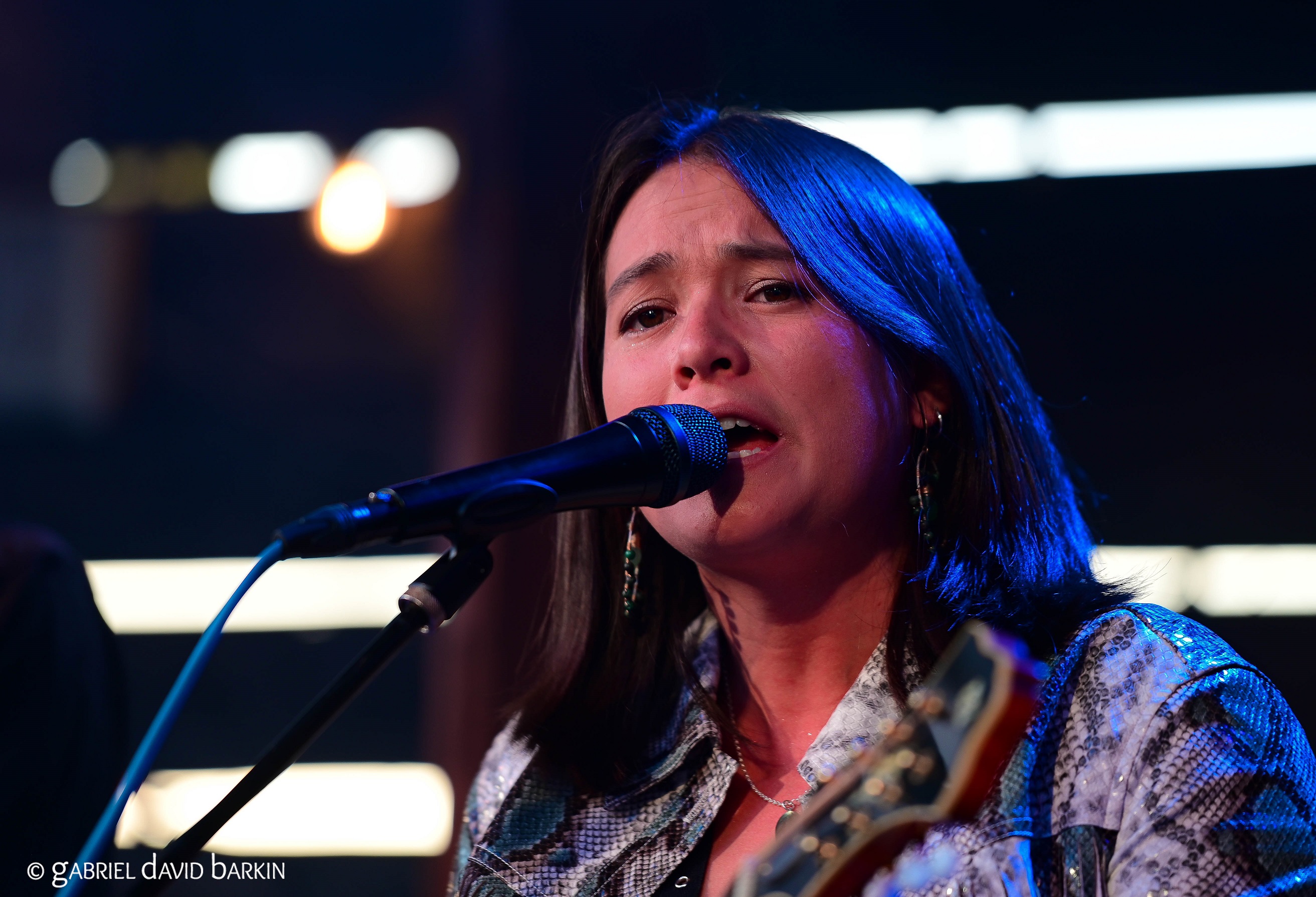 AJ Lee and Blue Summit, with opening act Crying Uncle Bluegrass Band, brought the bluegrass spirit to Hopmonk Tavern in Novato, CA on Saturday, August 19. KC Turner Presents has hosted a stellar lineup for this year's 10th Annual Cookout Concert Series at Hopmonk Novato (with a few more events still to come), and this show was no exception.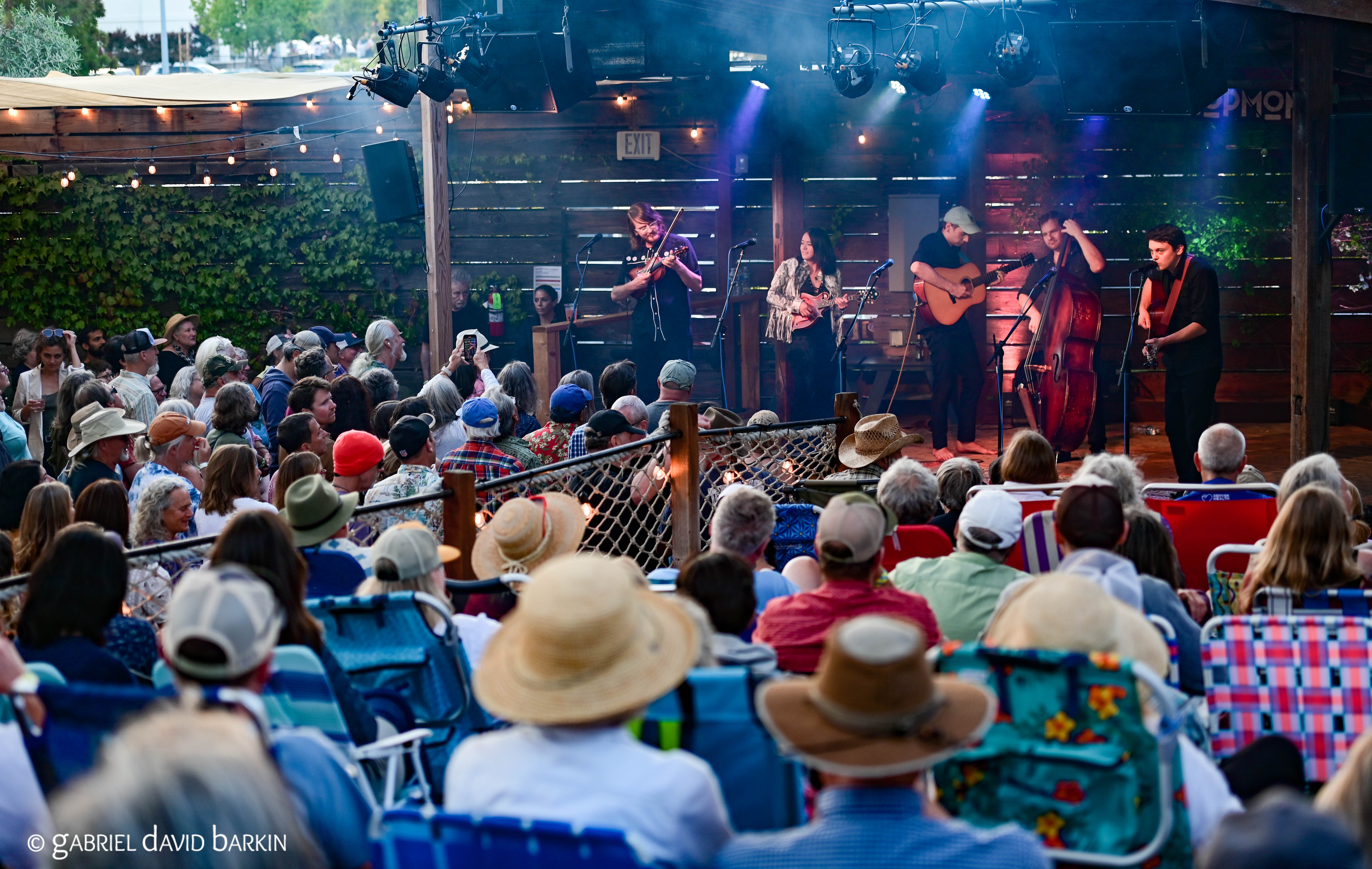 The venue for this concert series is a fenced in restaurant "backyard" in the midst of a mall parking lot. (Hopmonk also has an indoor club venue for ticketed events as well as a full service bar and restaurant.) Audiences show up early to grab a spot at one of a few dozen shaded picnic tables situated "house left," or to throw a few low-backed lawn chairs on the small hillside at "house right." The stage is between those two seating areas, with a broad dance floor stretching back to bar and BBQ stations. Throughout the show, Hopmonk serves up tasty BBQ and brews a variety of worthy beers.
AJ Lee and Blue Summit (AJ Lee on mandolin, guitar and lead vocals; Scott Gates and Sullivan Tuttle on guitars; Larry Cook on bass; and Jan Purat on fiddle) are not strictly bluegrass, but they lean heavily in that direction. Some songs by this Santa Cruz quintet inhabit a broader Americana landscape. They write and play soulful tunes as well as dawg-inspired jammy butt-kickers. They have fun and they raise the roof.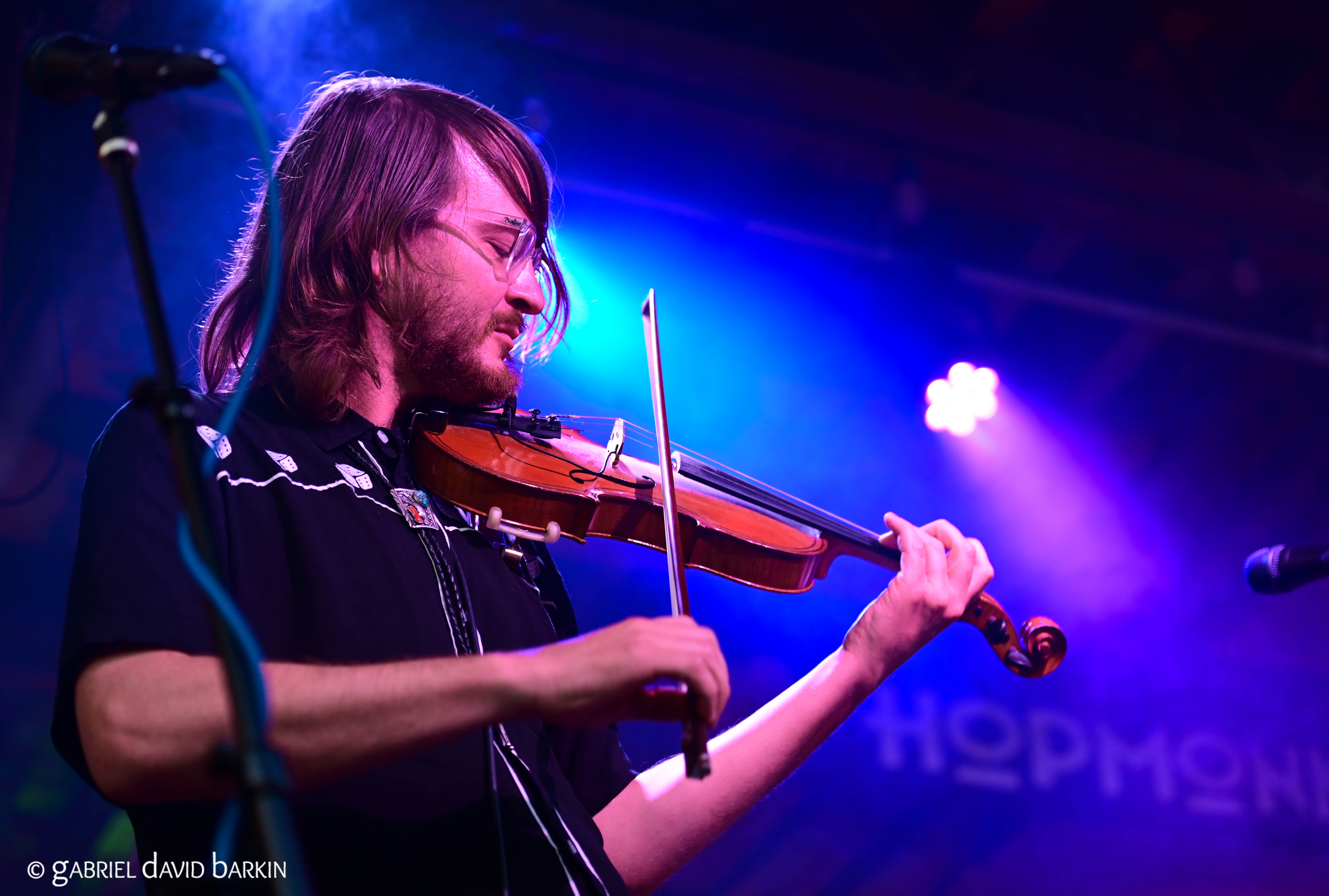 Several cover songs in the set were crowd pleasers, including two Dylan songs ("Meet Me in the Morning" and "From a Buick 6"), as well as a spirited version of the Everly Brothers' "Poor Jenny" followed by a soulfully crooned "I'm a Believer." But it was the originals that provided the backbone for the set, mostly cuts from their sophomore outing I'll Come Back and also a number of new songs they recently recorded for a forthcoming album due in 2024.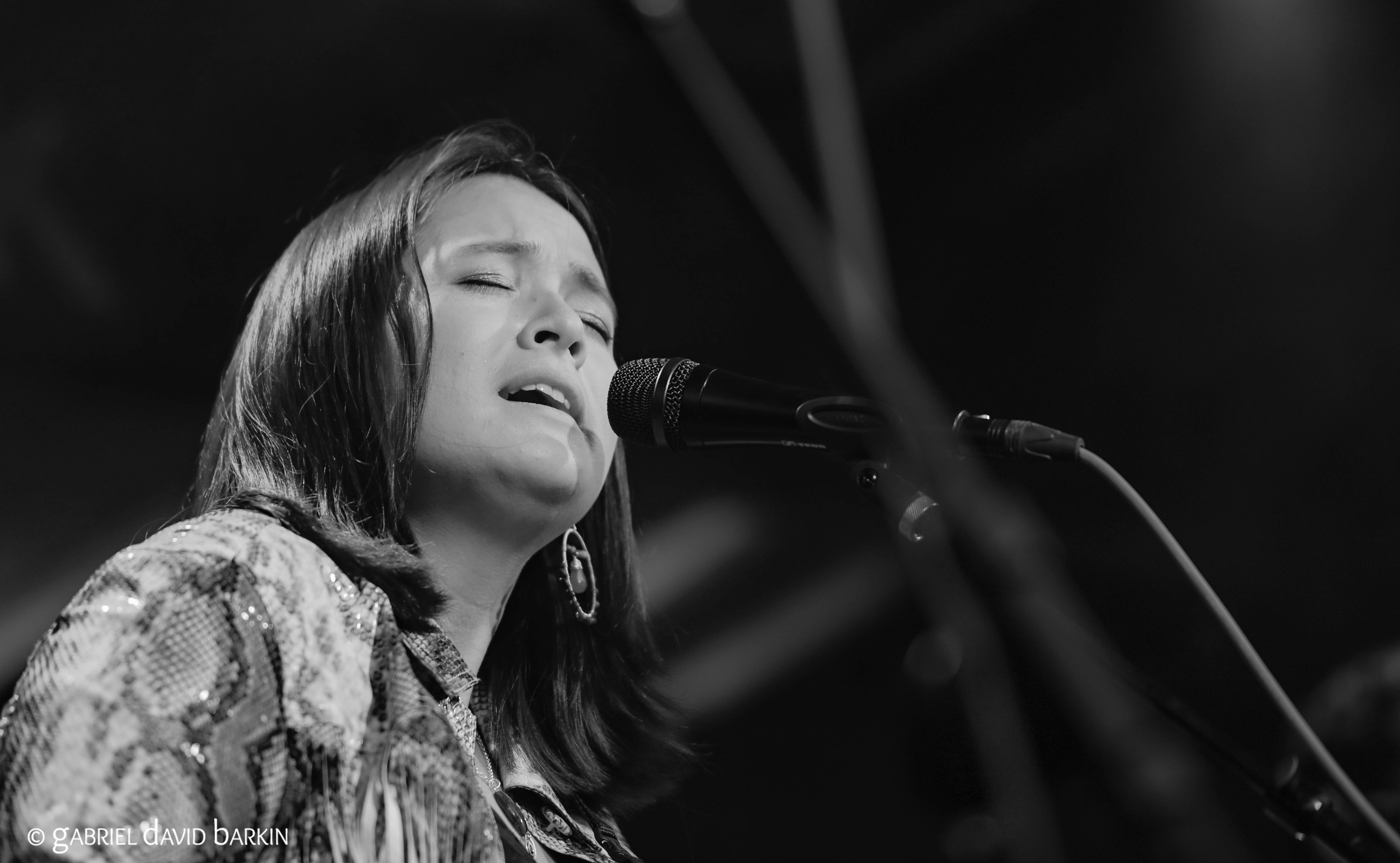 Of the latter, "Sick on a Plane" was a memorable biographic number, funny and poignant. "This is a goofy song I wrote well before the pandemic," said Lee. "But this seems an appropriate time to play it now that we've been through all that."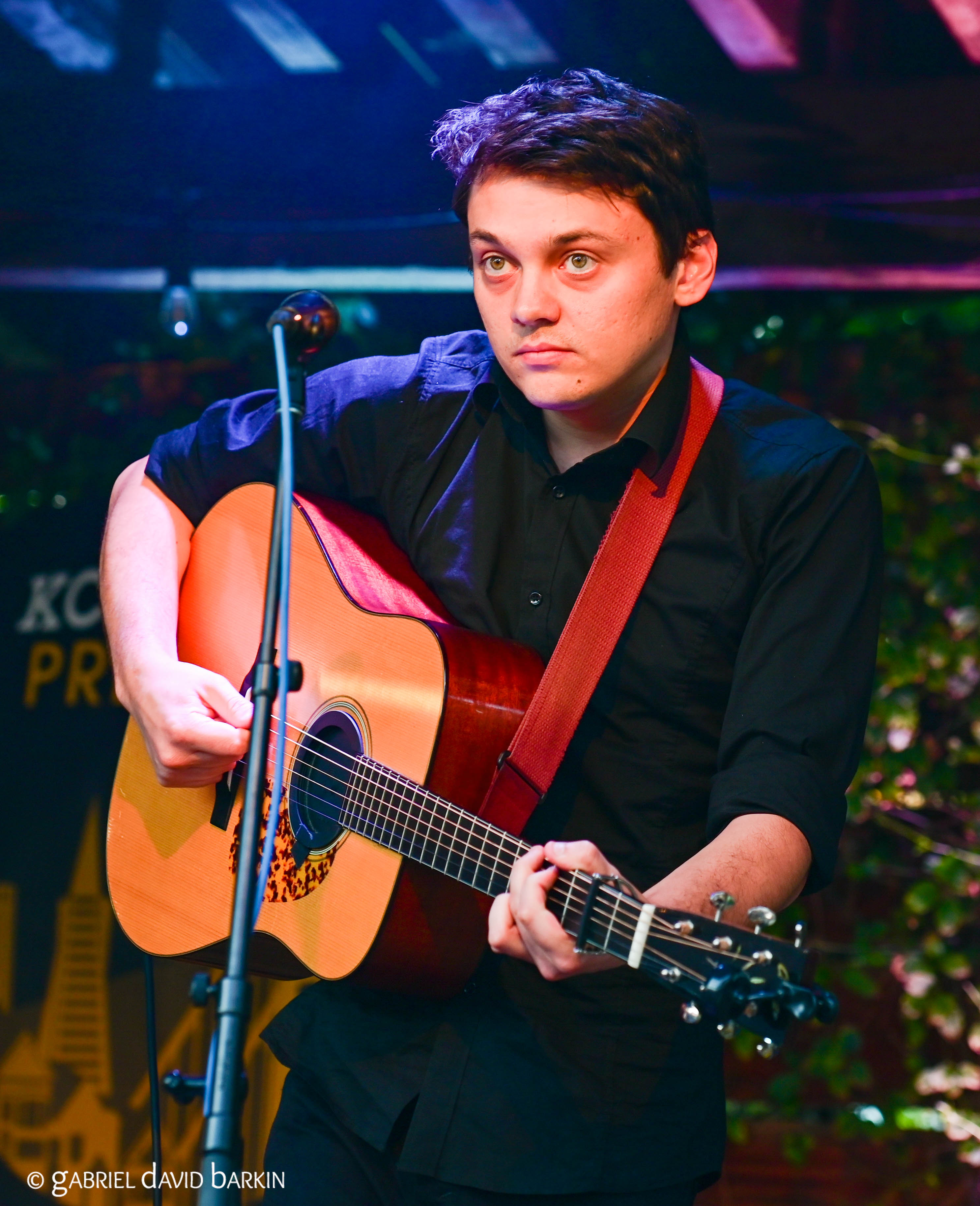 Most bands are lucky to have one wicked good guitar picker. Blue Summit has two, and both are good singers to boot. Sullivan Tuttle (yes, he's Molly's brother, and yes he is as brilliant as she is) showcased his bluegrass baritone on another new song, "Seaside Town." Scott Gates took a star turn on "Mountain Heartache" and "The Man Who Dies With the Most Toys Wins."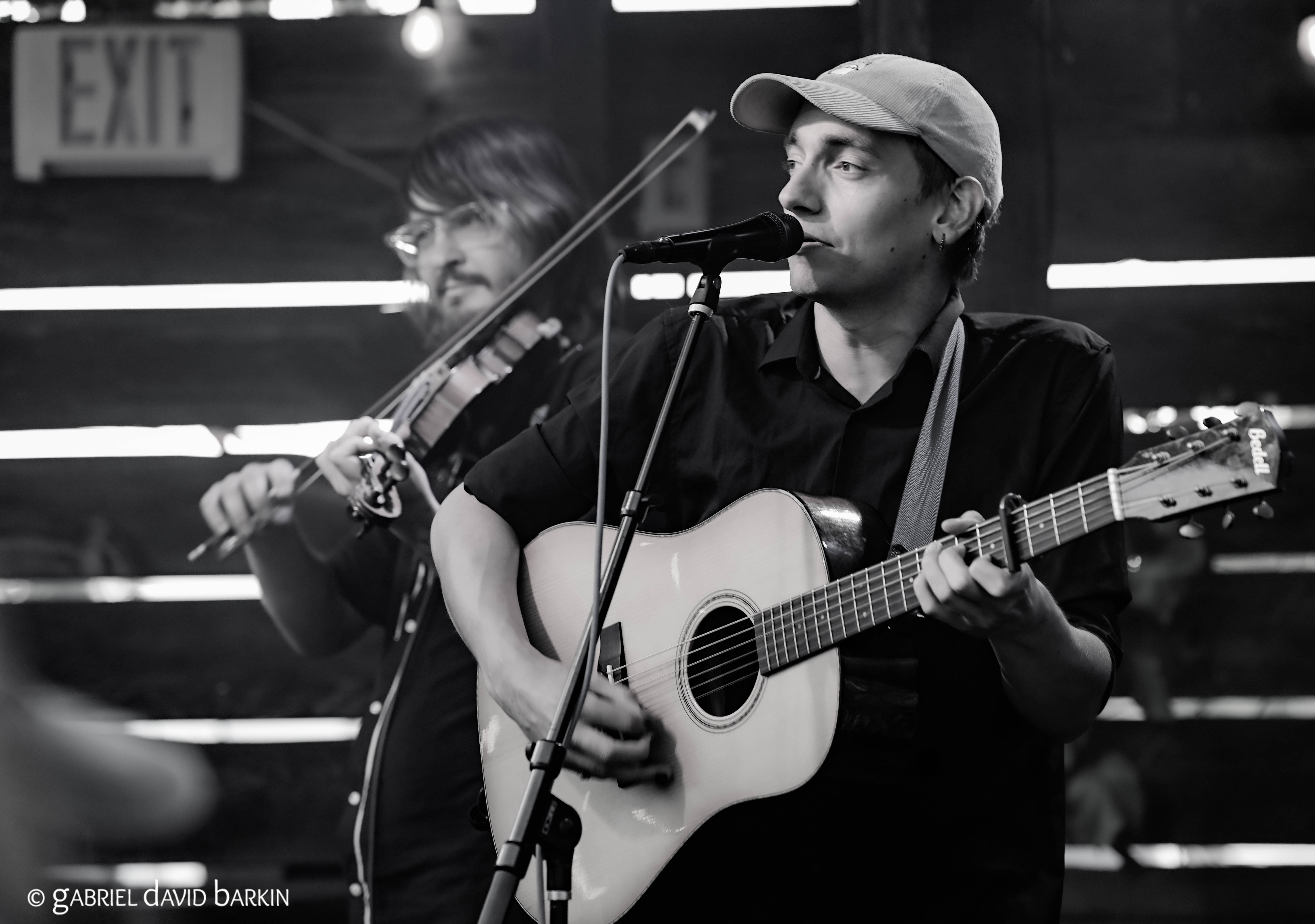 And because this is bluegrass, everybody in the band got to showcase their pickin' and grinnin' skills in almost every song.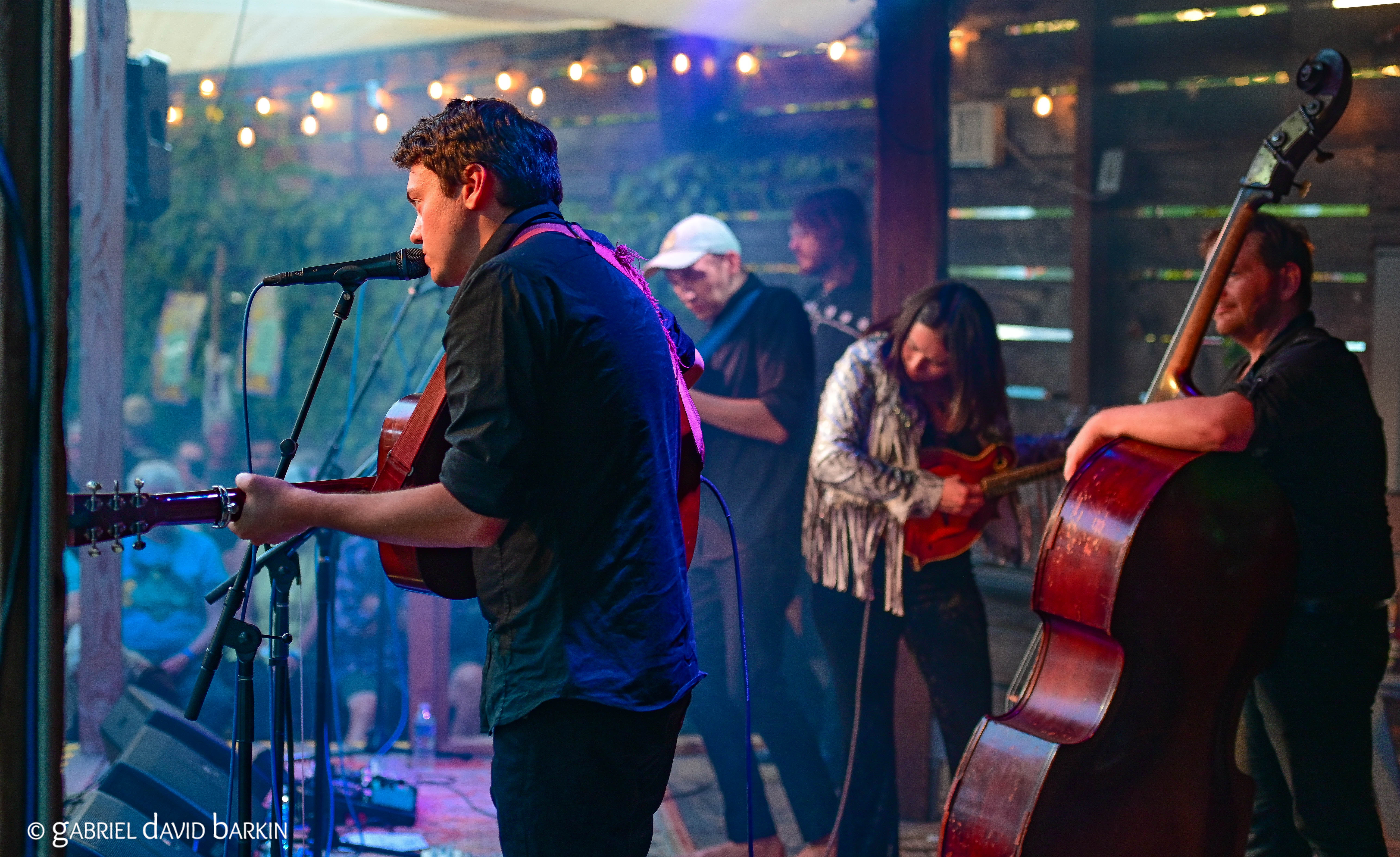 AJ Lee and Blue Summit shine on bluegrass shredders like their barnstorming "Faithful," but Lee's voice can also touch – and break – hearts with songs like the show opener "Something Special." Holding her notes in a manner reminiscent of Alison Krauss (perhaps a half octave lower), Lee commands attention with her personality as well as her melodies.
"It's good to be back near home," Lee told the crowd at one point. "We travel all around, and when we say we play bluegrass, people say, 'Oh I'm from Kentucky.' But we've got our own kind of bluegrass here on the west coast."
Hopmonk's live music promoter KC Turner deserves a shoutout for his enthusiastic cheerleading, jumping on stage at the end of the set to encourage a roof-raising encore demand from the sold-out crowd. Lee and company obliged with three more songs.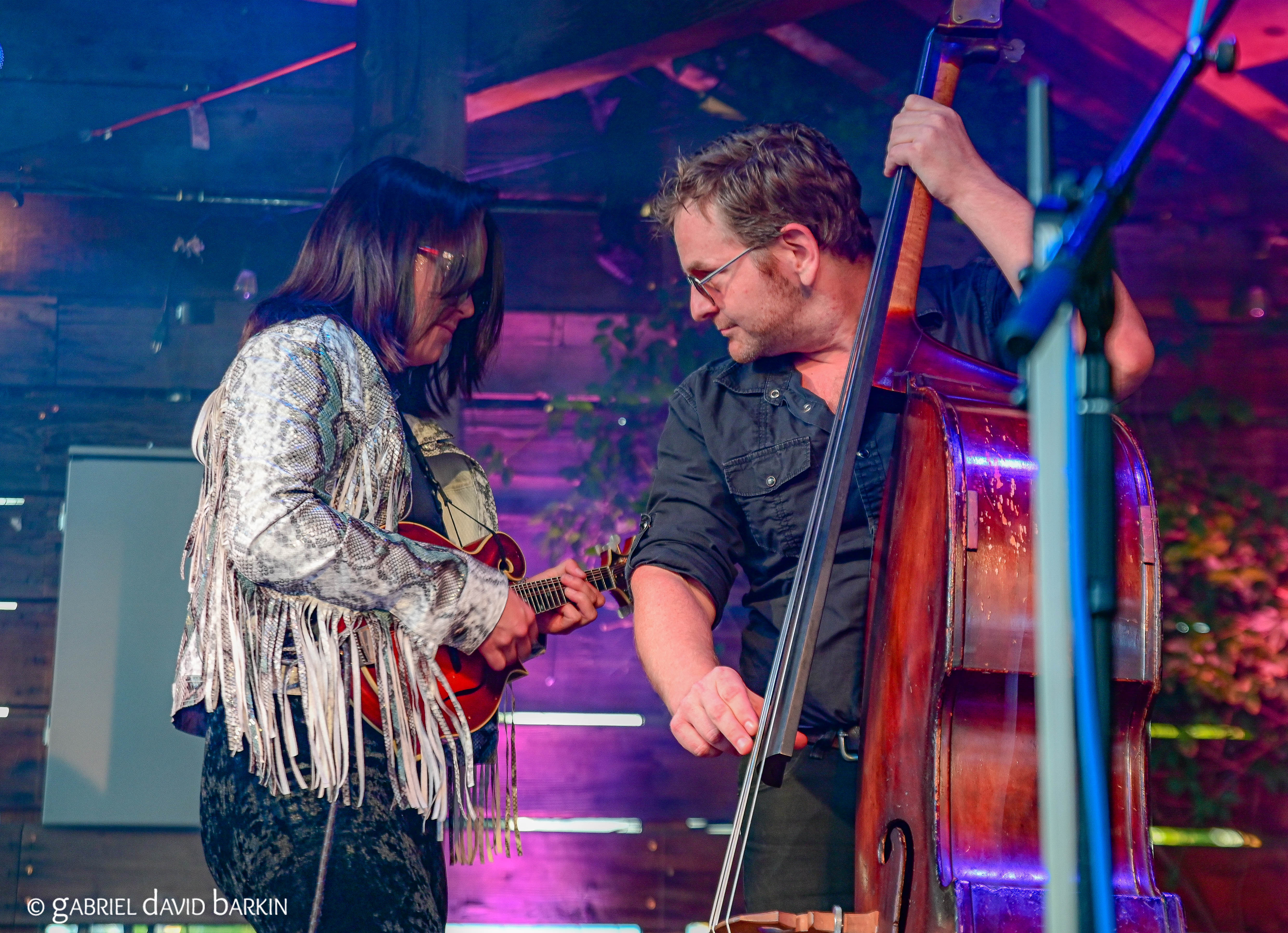 To end the show, Lee sang "Someone Please," a sweet, plaintive tune she wrote in high school. "This is so vulnerable," she said, standing alone on the stage. (The band had exited to let her perform this song solo.) But she needn't have fretted; the audience was enraptured by her crystal clear vocals. You could hear a pin (or a rib bone?) drop in the crowd where I was standing by the picnic tables as she poured her heart out through her vocal chords to end the night.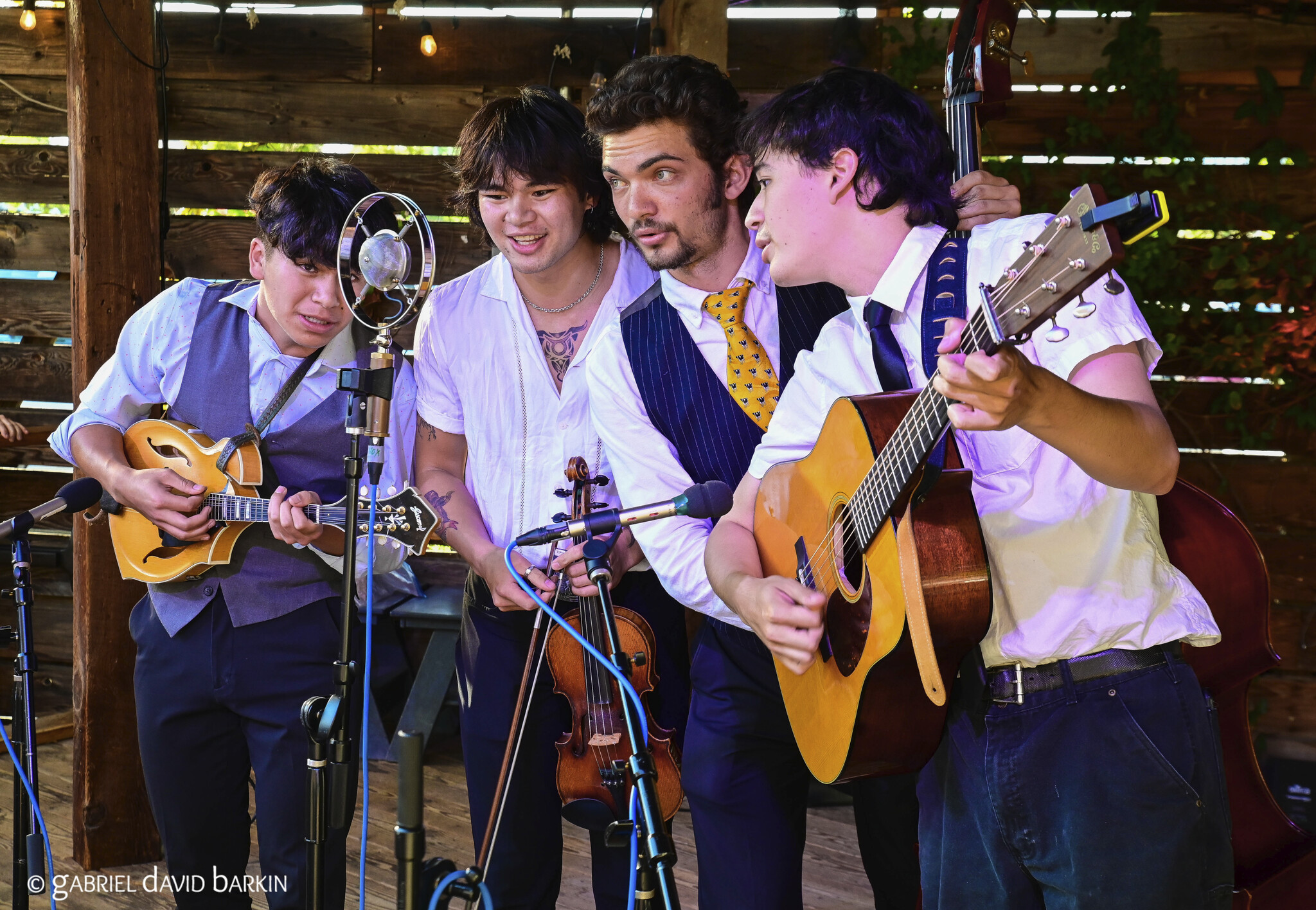 Earlier, the show was opened by Crying Uncle Bluegrass Band (brothers Miles and Teo Quale on fiddle and mandolin, respectively, with Andrew Osborn on bass and Ian Ly on guitar). The quartet are Bay Area Gen Z'ers with old bluegrass souls. For Osborn, this show was something of a homecoming; he grew up in nearby San Rafael and went to high school in Novato.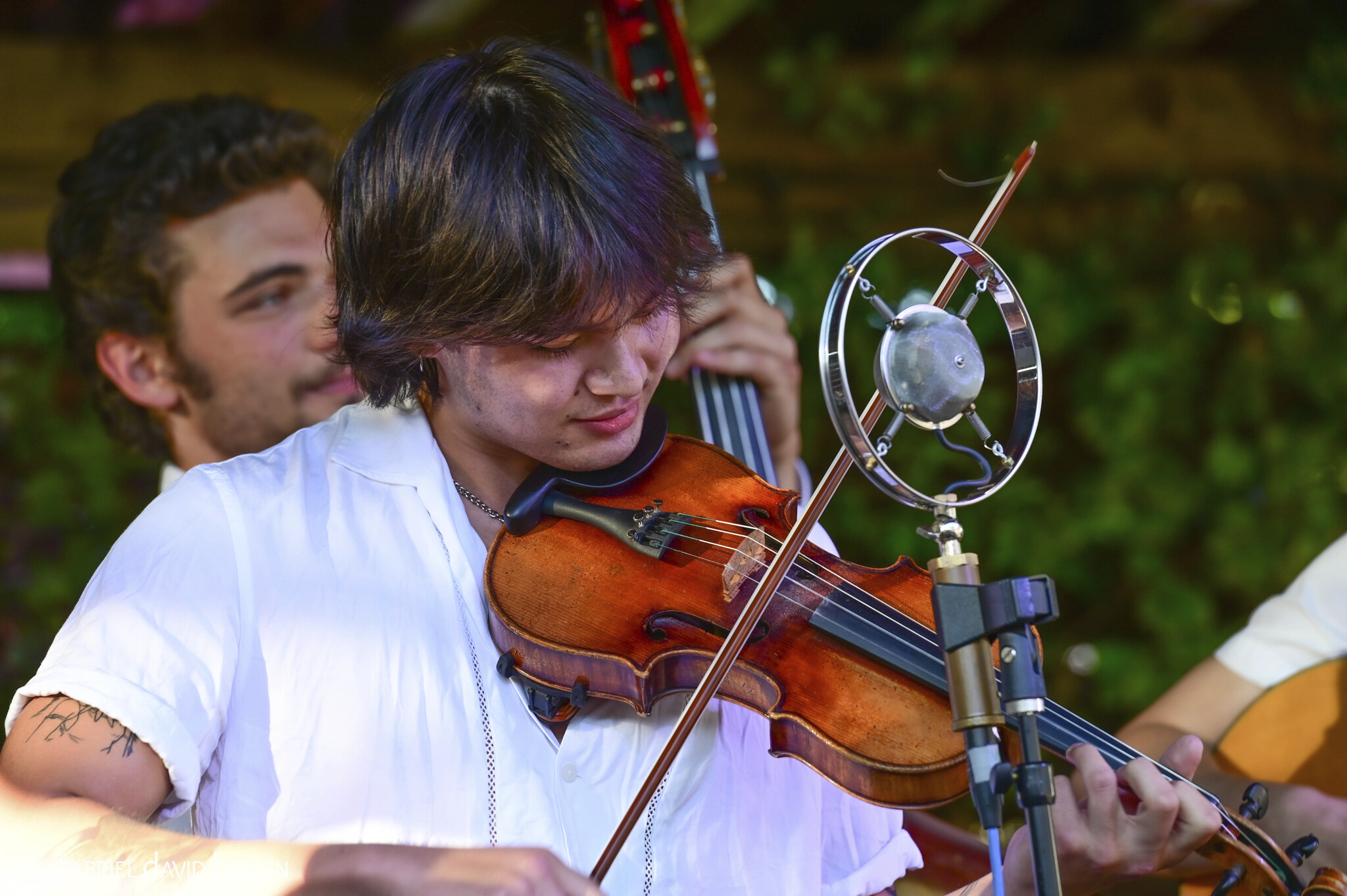 The Quale brothers hail from across the Bay in Alameda, and they've been playing instruments since they were each three years old. (I can't help but think of a lyric from John Sebastian's "Nashville Cats": Been playin' since they's babies.) Between the two of them, they've racked up a string of well-earned state and national pickin' and fiddlin' awards. They also perform as a duo from time to time.
The Hopmonk show was guitarist Li's first appearance with Crying Uncle Bluegrass, but there was no greenhorn in his bluegrass. His harmonies melded well on Crying Uncle's original tunes as well as classic covers, and his rhythm and lead picking bodes well for the band.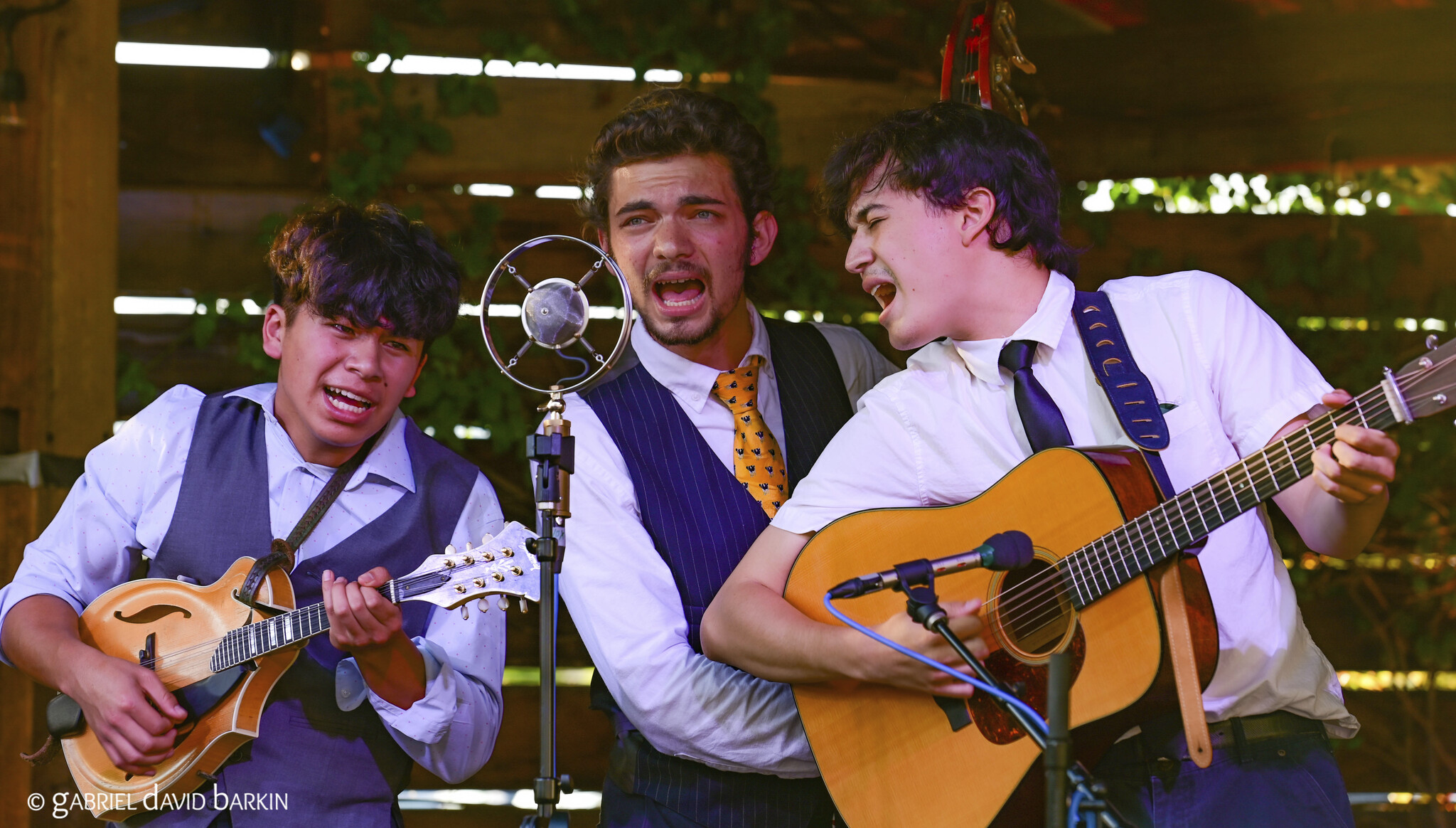 Dressed in Gand Ol' Opry style vests and ties, Crying Uncle huddled around their lone large-diaphragm condenser mic to deliver a tight set of timeless, high lonesome sounds. By the time they finished their set with Neil Young's "Old Man" – an apt choice for these bright and budding stars – the crowd was eating it up as hungrily as they were the BBQ ribs.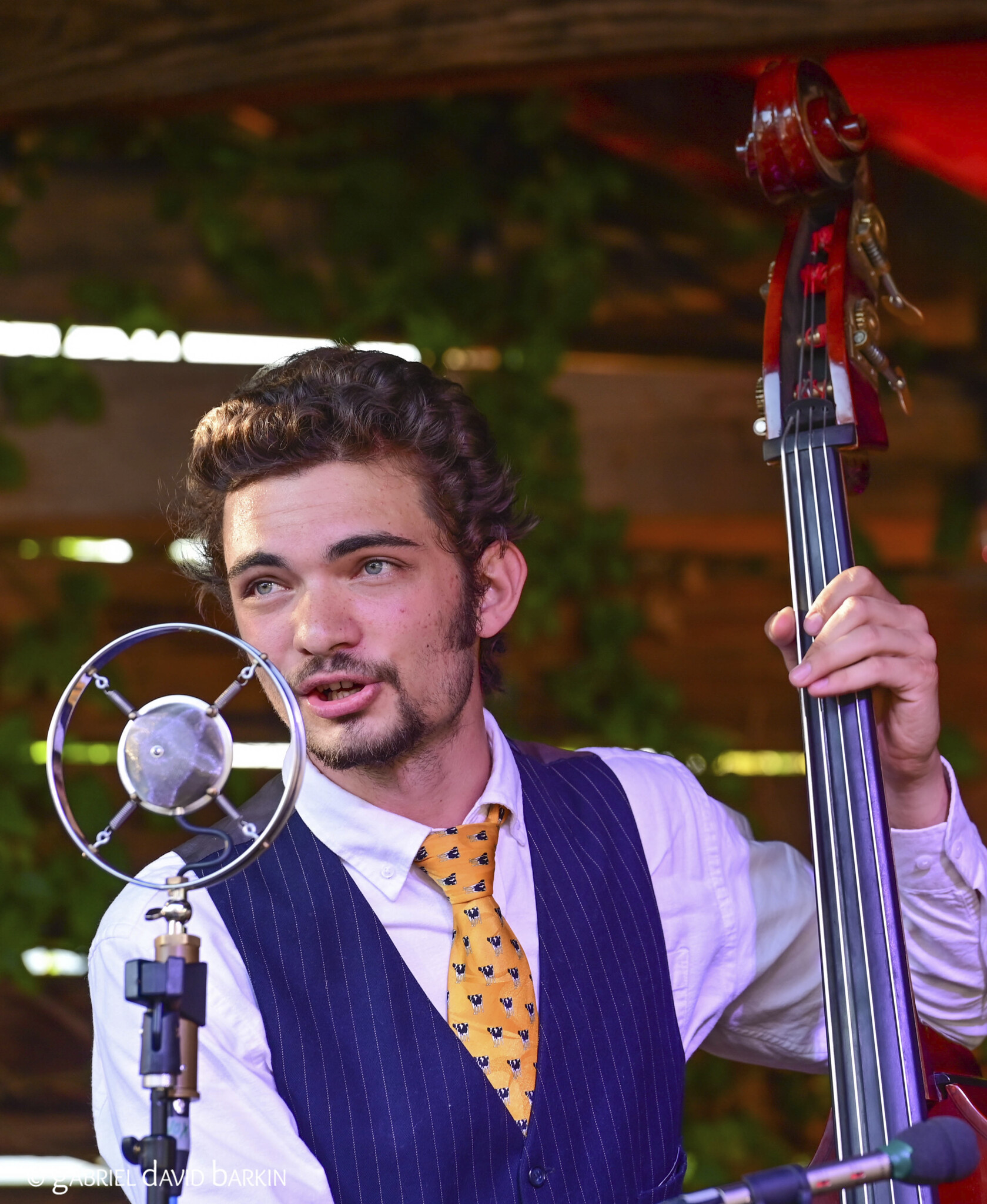 Perhaps nobody noticed that there wasn't a single banjo in sight the entire night. Bluegrass isn't all about banjos and it isn't all about Kentucky either. NorCal can take pride in the plethora of talent under the stars in Novato last Saturday.