The Bob Moog Foundation is thrilled to announce its 2020 Minimoog Raffle, featuring a vintage, iconic Minimoog Model D synthesizer, signed by legendary keyboardist Herbie Hancock. The synthesizer is valued at $5,000. Hancock signed the back of the Minimoog, serial number 1549, and drew a musical staff and added the inscription "(Hey Bob!)" on either side. The raffle begins on Monday, February 10, 2020, and ends on Tuesday March 10, 2020 or when all tickets have sold. Tickets are $25 each, five for $100, 12 for $200, or 35 for $500. Only 4,500 tickets will be available. All proceeds from the raffle support the Foundation's educational project, Dr. Bob's SoundSchool, and its newly opened Moogseum, located in Asheville, NC. Tickets can be purchased at http://bit.ly/HHMinimoogRaffle. 
Herbie Hancock joins a long list of renowned musicians supporting the Foundation's efforts. Recent raffles have featured vintage synthesizers signed by Stevie Wonder, Dr. Fink of Prince and the Revolution, Jan Hammer, and Rick Wakeman. Hancock, whose illustrious career spans five decades and 14 Grammy awards, helped pioneer the use of synthesizers in jazz, and has been at the forefront of using technology to make music. He is known for his ever-probing jazz sensibilities, his willingness to explore music across all genres, and is considered to be among the most elite and influential players of his time.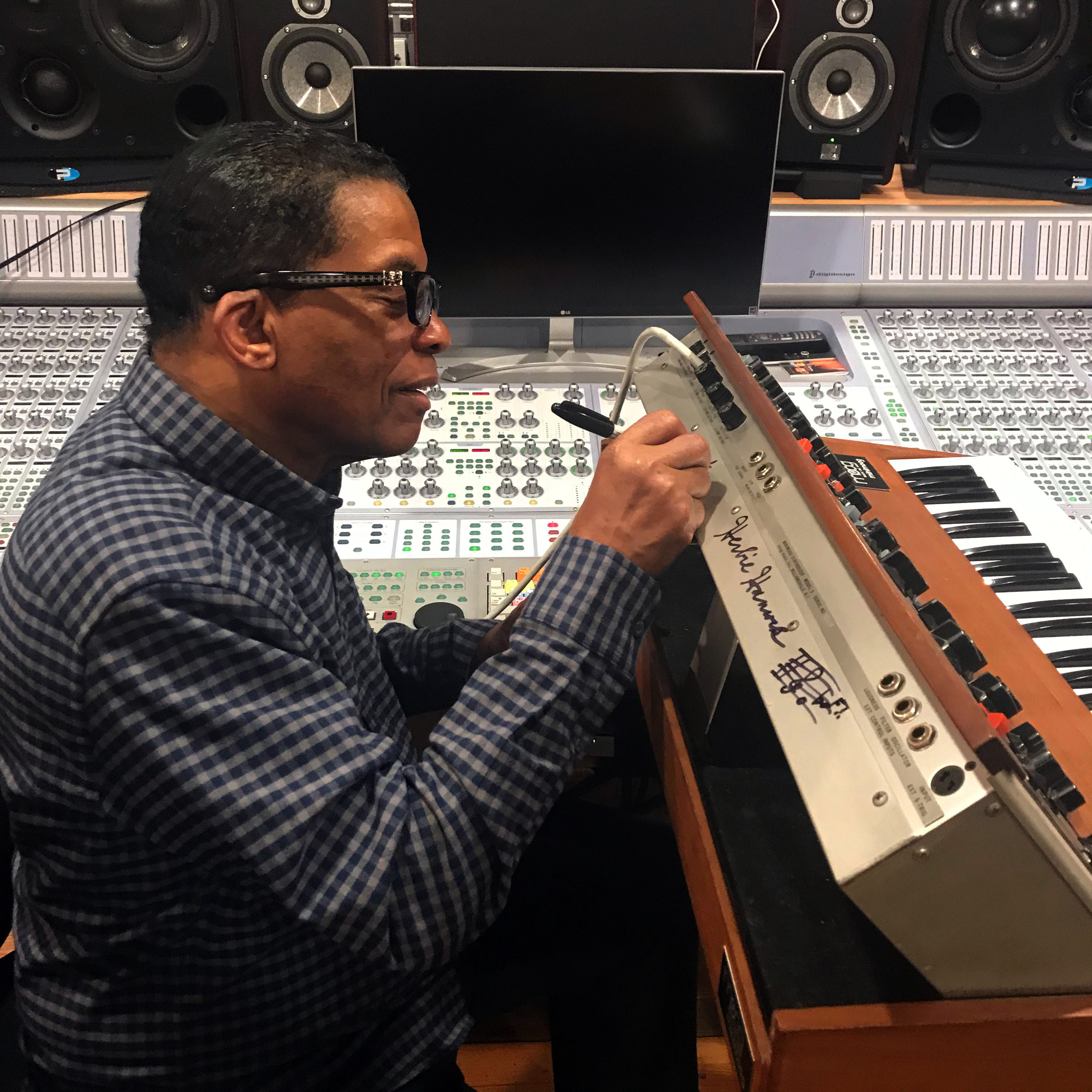 "We are honored to have Herbie Hancock's participation in our educational and historic preservation work through this raffle," noted Michelle Moog-Koussa, Executive Director of the Bob Moog Foundation. "Beyond his immense talent and stunning career, we are deeply gratified that he understands and embraces the importance of our educational work with young children. As we inspire them through science and music, they become our future."
"The Bob Moog Foundation is carrying on the educational mission of Bob Moog, ensuring that the future will be left in the hands of young people who are constantly creating, constantly breaking barriers," added Herbie Hancock. "I support the Foundation in their work with Dr. Bob's SoundSchool because our future depends on inspiring today's young children. They are our future."
Hancock, who turns 80 this year, continues to make new music and tour worldwide. For more information about Herbie Hancock, visit https://www.herbiehancock.com
The Minimoog Model D is widely regarded as the most iconic synthesizer of all time and was recognized as such in a 2006 international voters' poll by SonicState.com. When released in 1970, the Minimoog represented a musical and technological revolution, with its combination of portability, affordability, accessible user interface, and innovative and robust sound and functions. Its sturdy construction has allowed the instrument to withstand the test of time. Vintage Minimoog Model Ds are coveted by synthesizer enthusiasts worldwide.