By the time Centeroo opened on Thursday afternoon at the Bonnaroo Music Festival, June 15th, the festivities, and live music had been happening in the campground for nearly two days. Thursday is the traditional soft opening of the annual Bonnaroo music festival, with the two giant main stages remaining dark for one more day. But the four other main stages and some smaller ones offer a diverse lineup of mostly new music lasting until near dawn.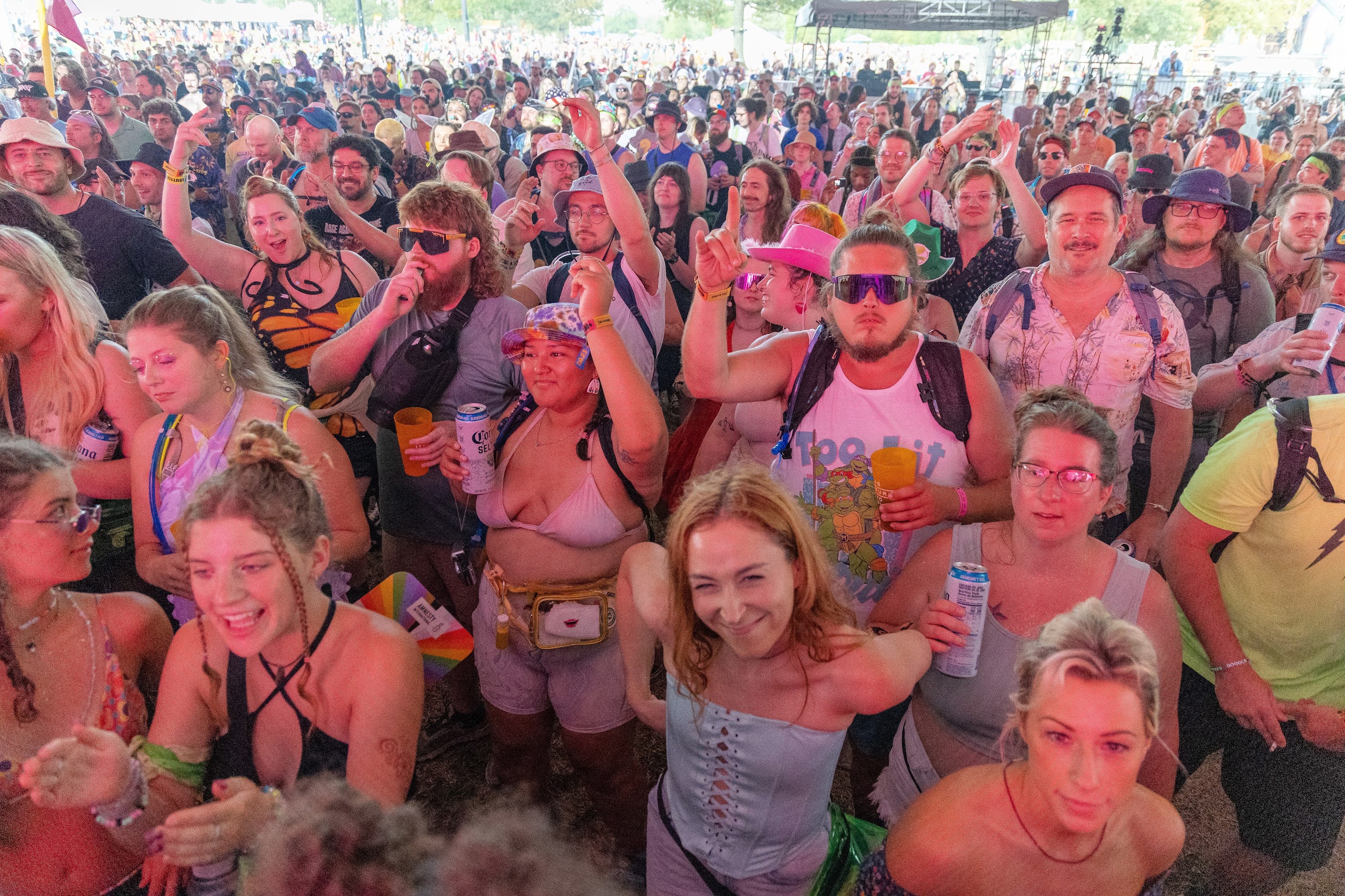 The day started with perfect weather, setting the stage for an enjoyable day of outdoor festivities. As festival-goers entered the grounds, they were greeted by various art installations and lively vendor stalls. The organizers had put much effort into creating an immersive environment that truly embraced the festival's spirit.
The main stages featured some well-known names in pop music, while smaller stages showcased emerging artists and up-and-coming talent. The scheduling was well thought out, with minimal overlap between performances, allowing attendees to catch their favorite acts without missing out on other exciting performances.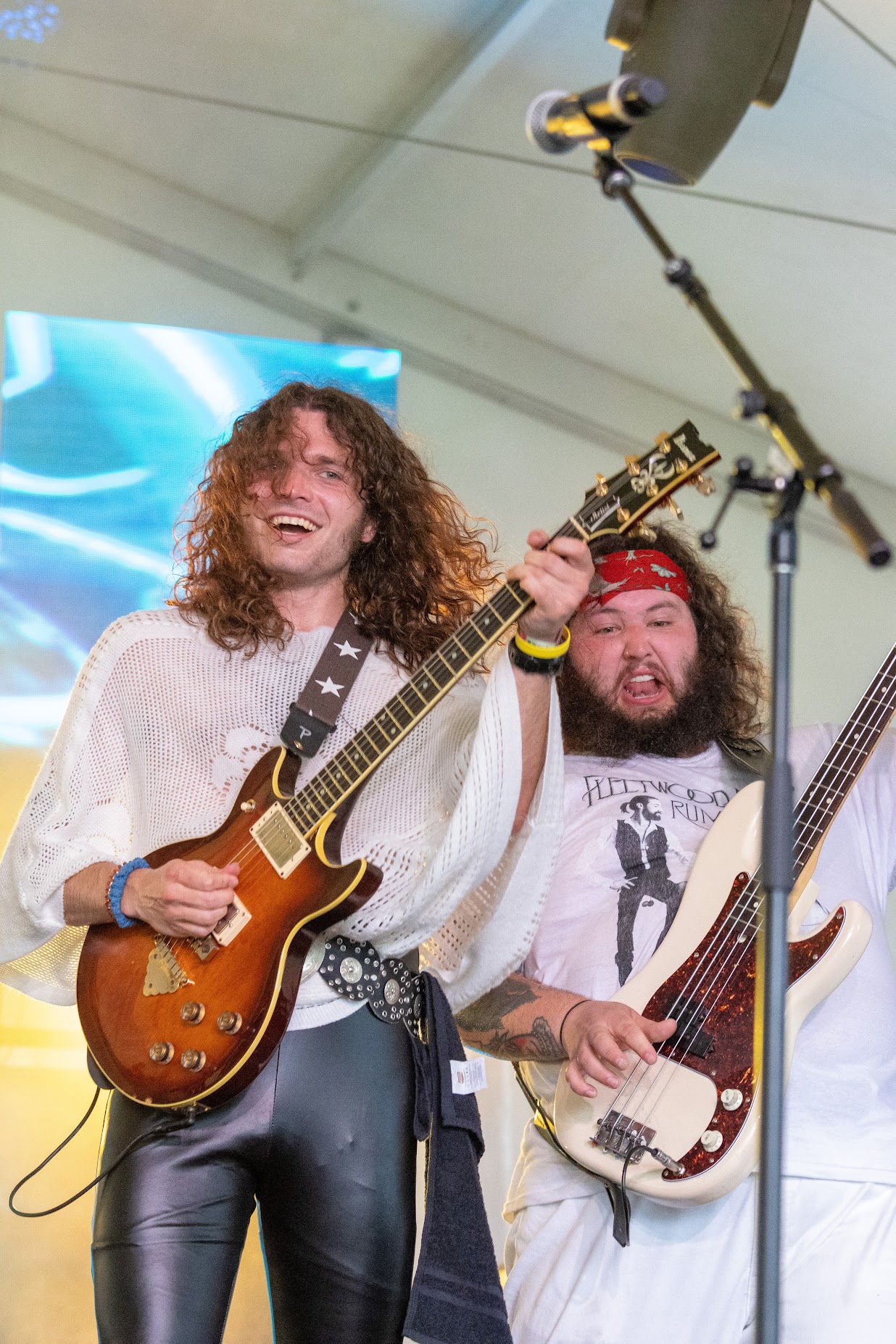 But Bonnaroo isn't just about the headliners. The festival truly shines in its dedication to providing a platform for emerging artists. Throughout the day, I discovered some hidden gems on the smaller stages, showcasing the incredible talent and diversity in today's music scene. It was refreshing to see established artists and newcomers sharing the stage and creating a sense of unity among performers and fans alike.
Nordista Freeze played in the early afternoon on the Who stage, which has expanded over the last few years to become a full-fledged major showcase for upcoming performers. Freeze delivered a mesmerizing performance that left the crowd buzzing with excitement. This talented musician and performer captivated the audience with his unique blend of psychedelic rock, indie-pop, and infectious charisma, backed by a rocking band.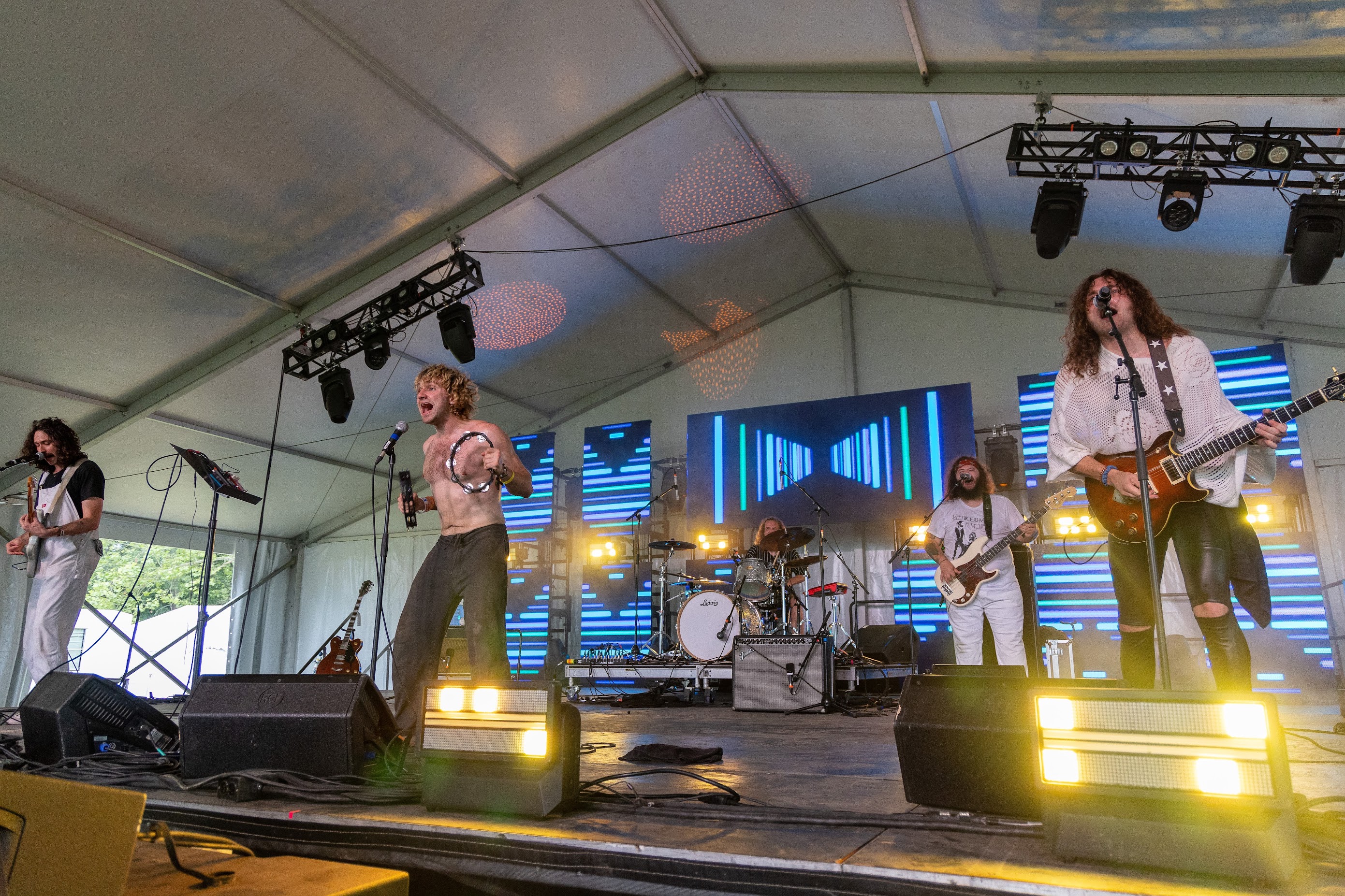 The setlist was well-crafted, featuring a mix of fan favorites and newer material. Songs like "Laughter" and "Sunflowers" had the crowd swaying and singing along, while the more introspective tracks allowed for moments of reflection and connection. Nordista Freeze's ability to evoke a range of emotions through his music was awe-inspiring, creating a dynamic and engaging performance.
One of the standout aspects of Nordista Freeze's performance was his interaction with the audience. He had an uncanny ability to make everyone feel part of something special. Whether engaging in playful banter between songs or jumping into the crowd, he effortlessly created a sense of unity and shared experience.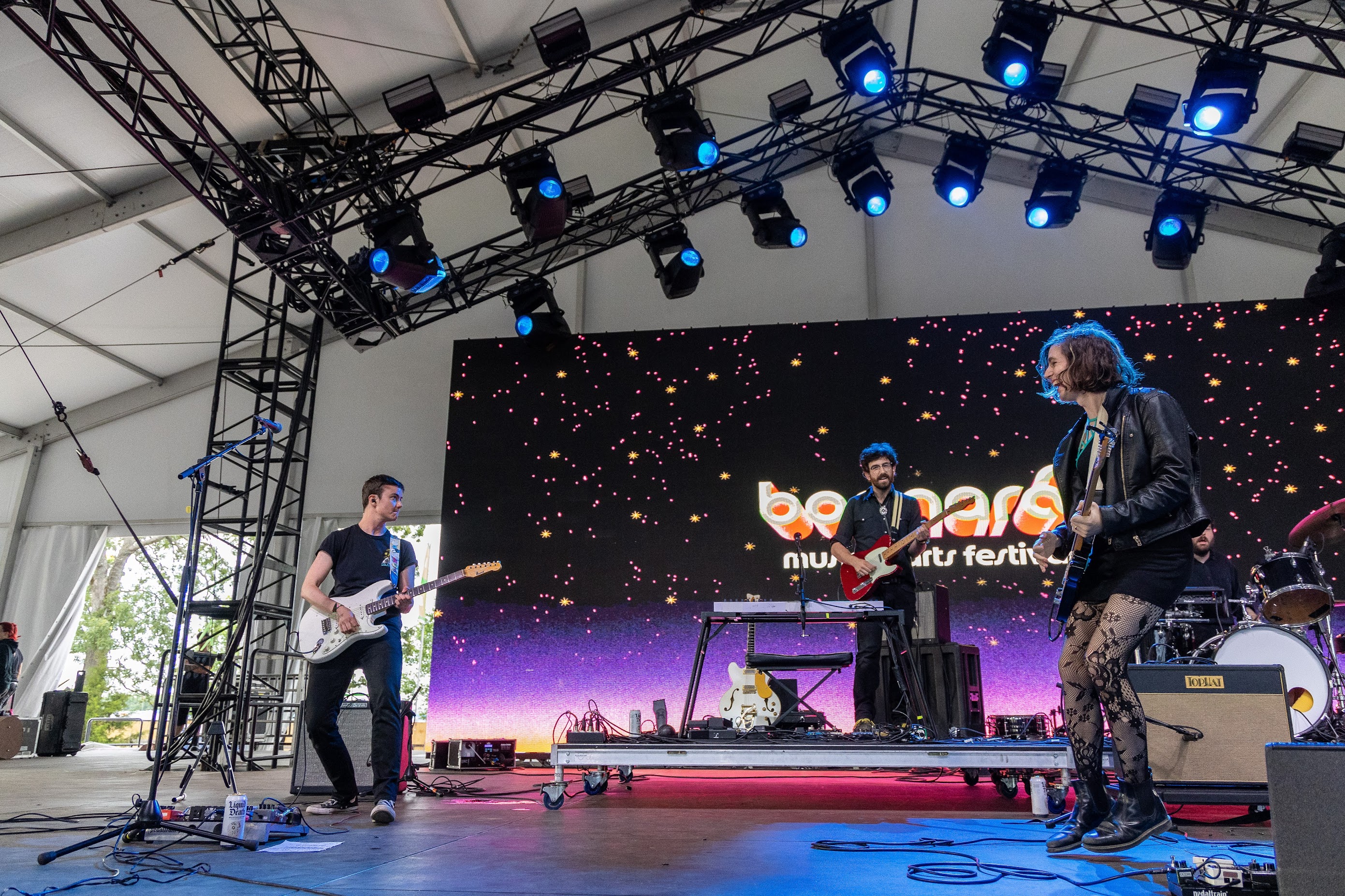 Ezra Furman performed a rock-drenched set at That Tent stage at 530 in the afternoon. Known for their eclectic sound and emotive songwriting, the band captivated the crowd with their raw energy, powerful vocals, and profound lyrical depth. The group mixed glam and punk rock elements into a delightful soup, with fans dancing and cheering wildly.
Originally from Athens, Abraham Alexander brought a soulful R&B set to This Tent, backed by a great band. The crowd responded enthusiastically to his Blues-drenched set.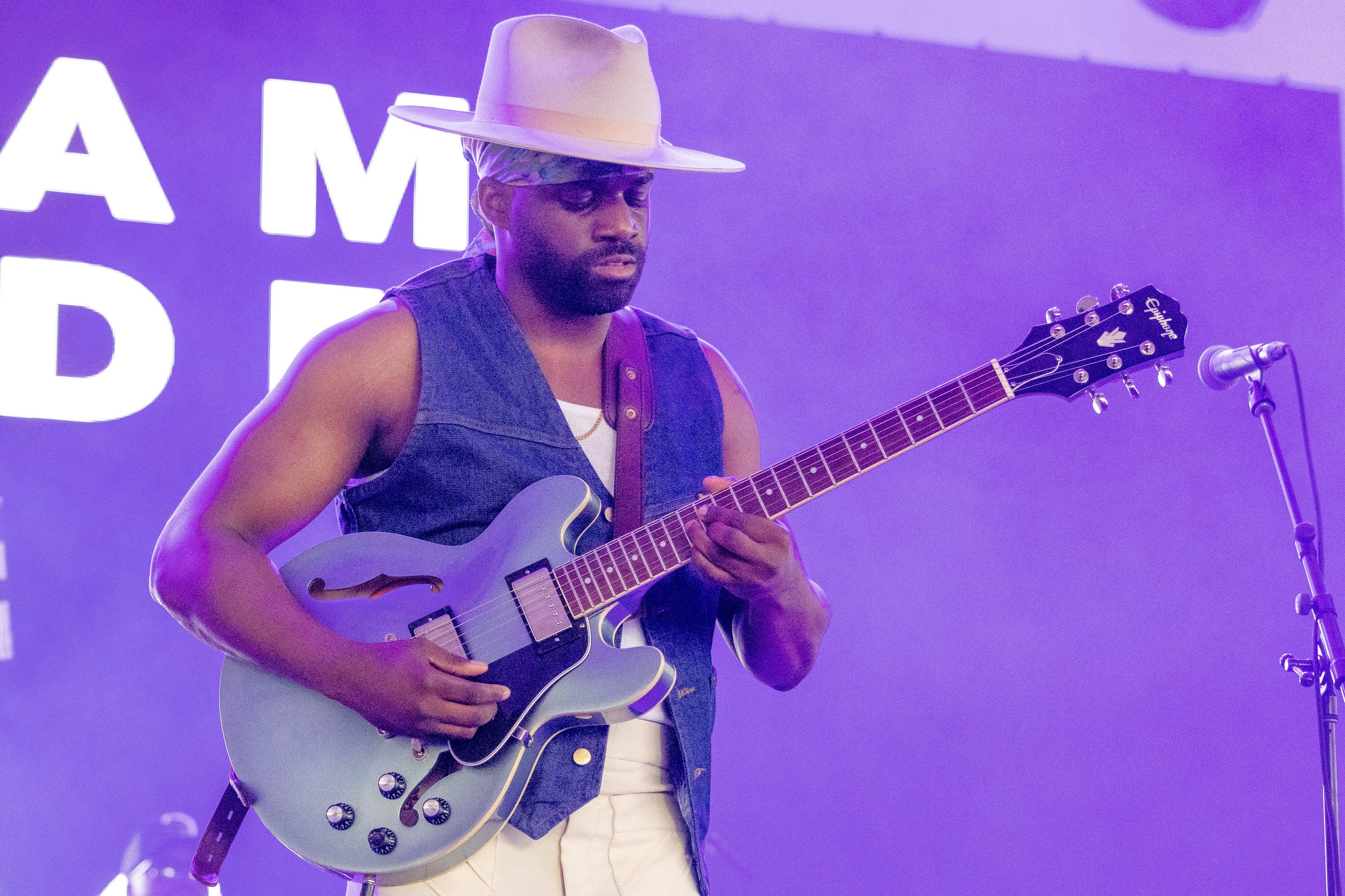 Molly Tuttle graced the stage at Bonnaroo, captivating the audience with her extraordinary musical talent and heartfelt performances. Known for her incredible mastery of the guitar and captivating vocals, Tuttle delivered an amazing set that showcased her unique blend of bluegrass, folk, and Americana. Songs like "Light Came In (Power Went Out)" and "Take the Journey" had the crowd swaying and singing along, while her cover of a classic folk song brought a nostalgic and familiar vibe. The transitions between songs were seamless, allowing the set to flow smoothly and keeping the energy high throughout.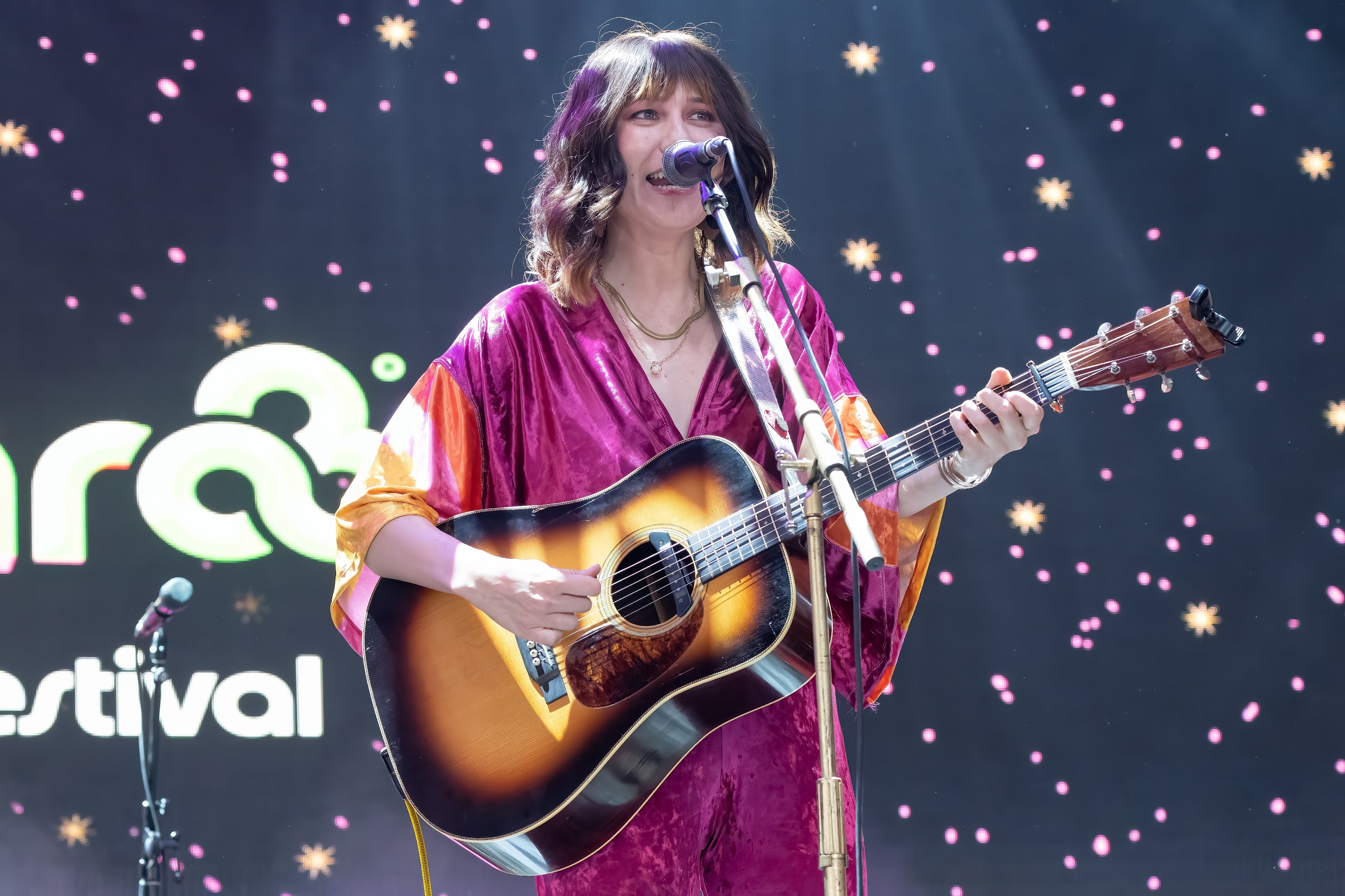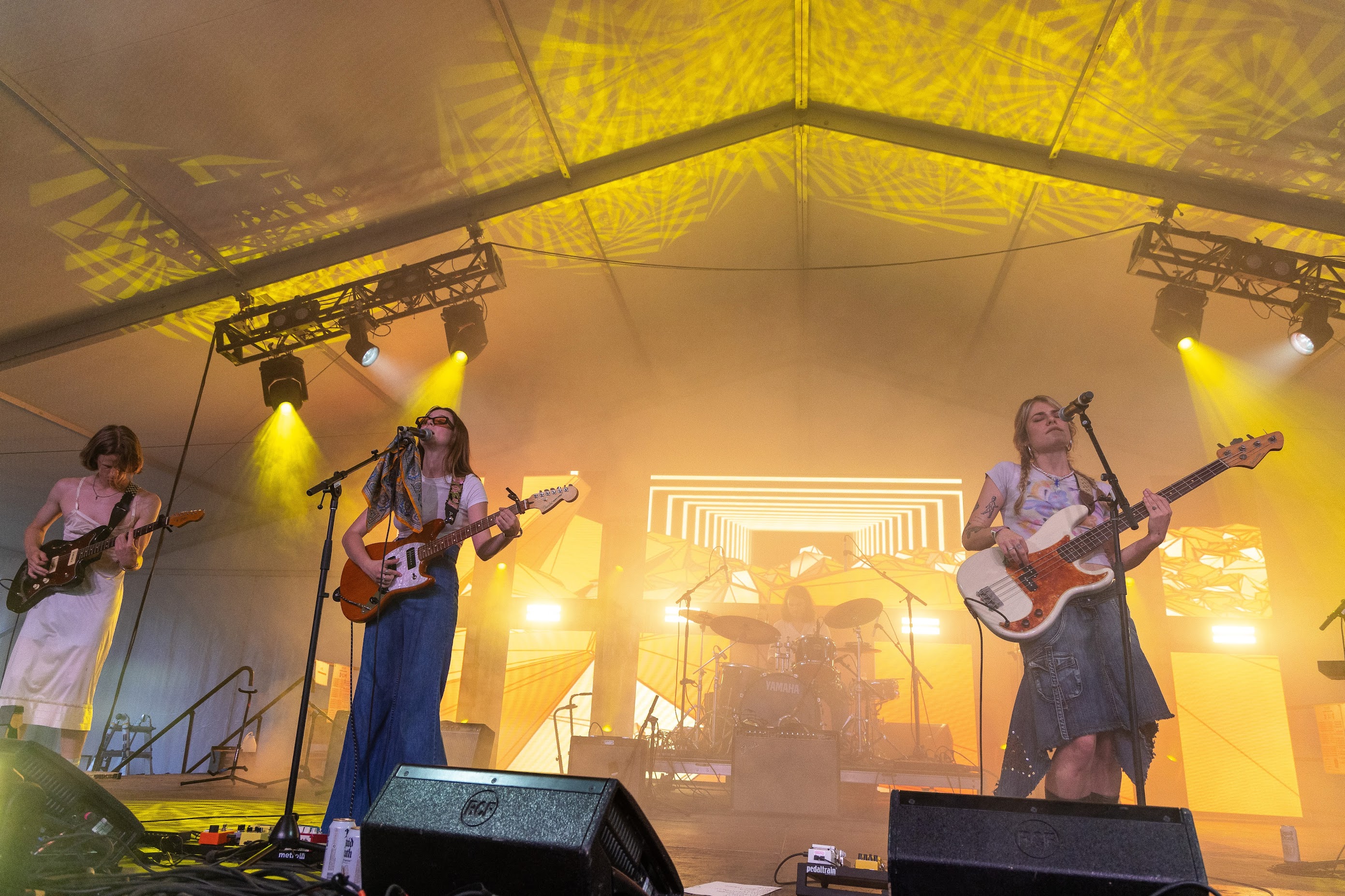 Just before sunset, Angel Saint Queen brought their unique blend of soul, funk, and rock to the Who stage at Bonnaroo, delivering a performance that was nothing short of electrifying. This talented band showcased their exceptional musicianship, infectious energy, and powerful vocals, captivating the audience and leaving a lasting impression. The band, fronted by the talented duo of Maddie Bouton and Becca Castle, played a searing Indie pop set.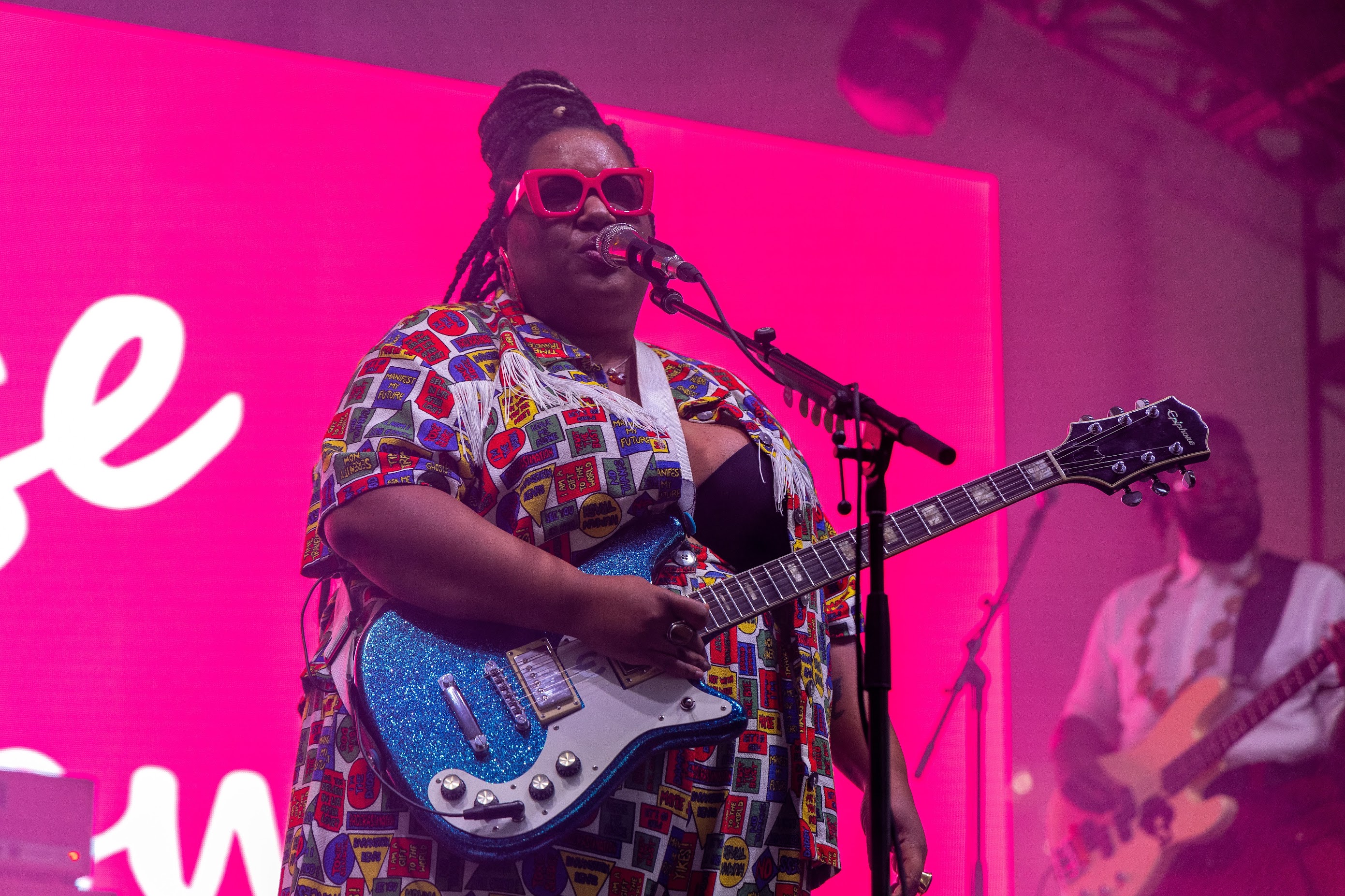 Veteran musician Celisse and her band performed at This Tent at sunset. Celisse delivered an electrifying performance at Bonnaroo, captivating the audience with her powerhouse vocals, exceptional guitar skills, and magnetic stage presence. This multi-talented artist showcased her versatility and unique blend of rock, soul, and blues, creating a memorable and energetic experience for a large crowd of excited festival-goers. In addition to her vocal talent, Celisse showcased her exceptional guitar skills. Whether she was shredding through intricate solos or laying down groovy rhythms, her guitar work was masterful and added another layer of excitement to the performance. Her command of the instrument was evident as she effortlessly navigated different styles and techniques, impressing casual listeners and seasoned musicians alike.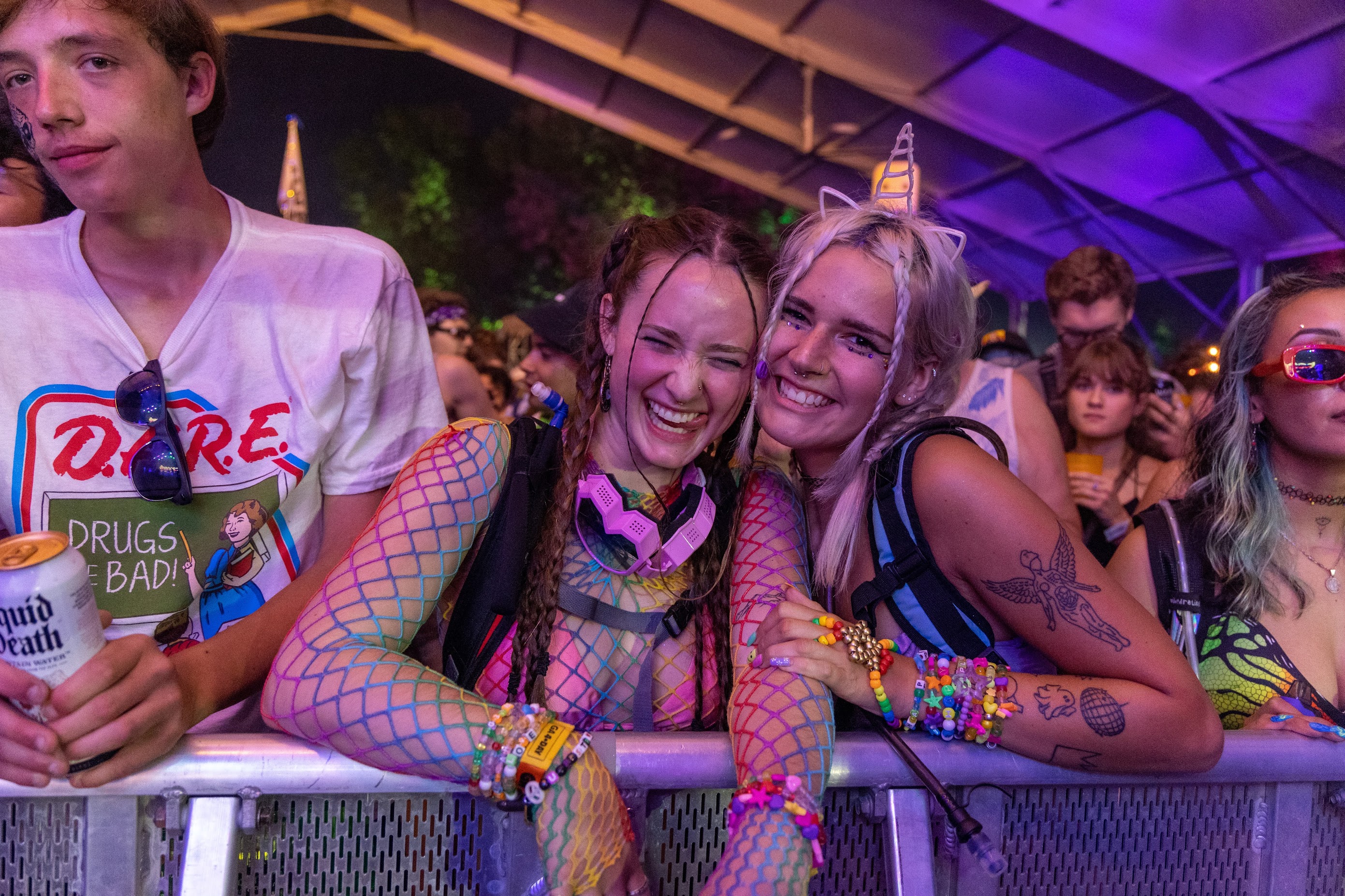 Elephant Heart took the Other stage at Bonnaroo, which is dedicated to EDM music, and delivered a mesmerizing performance that left the audience in awe. This dynamic musical duo showcased their unique fusion of electronic, pop, and world music, creating an atmosphere of pure energy and infectious positivity.
Their vibrant presence and magnetic energy were palpable from the moment Elephant Heart appeared on stage. Comprised of married couple Jason and Victoria Evigan, the duo radiated an undeniable chemistry and a genuine love for their craft. Their infectious smiles and enthusiasm were contagious, instantly connecting with the crowd and setting the stage for an unforgettable performance.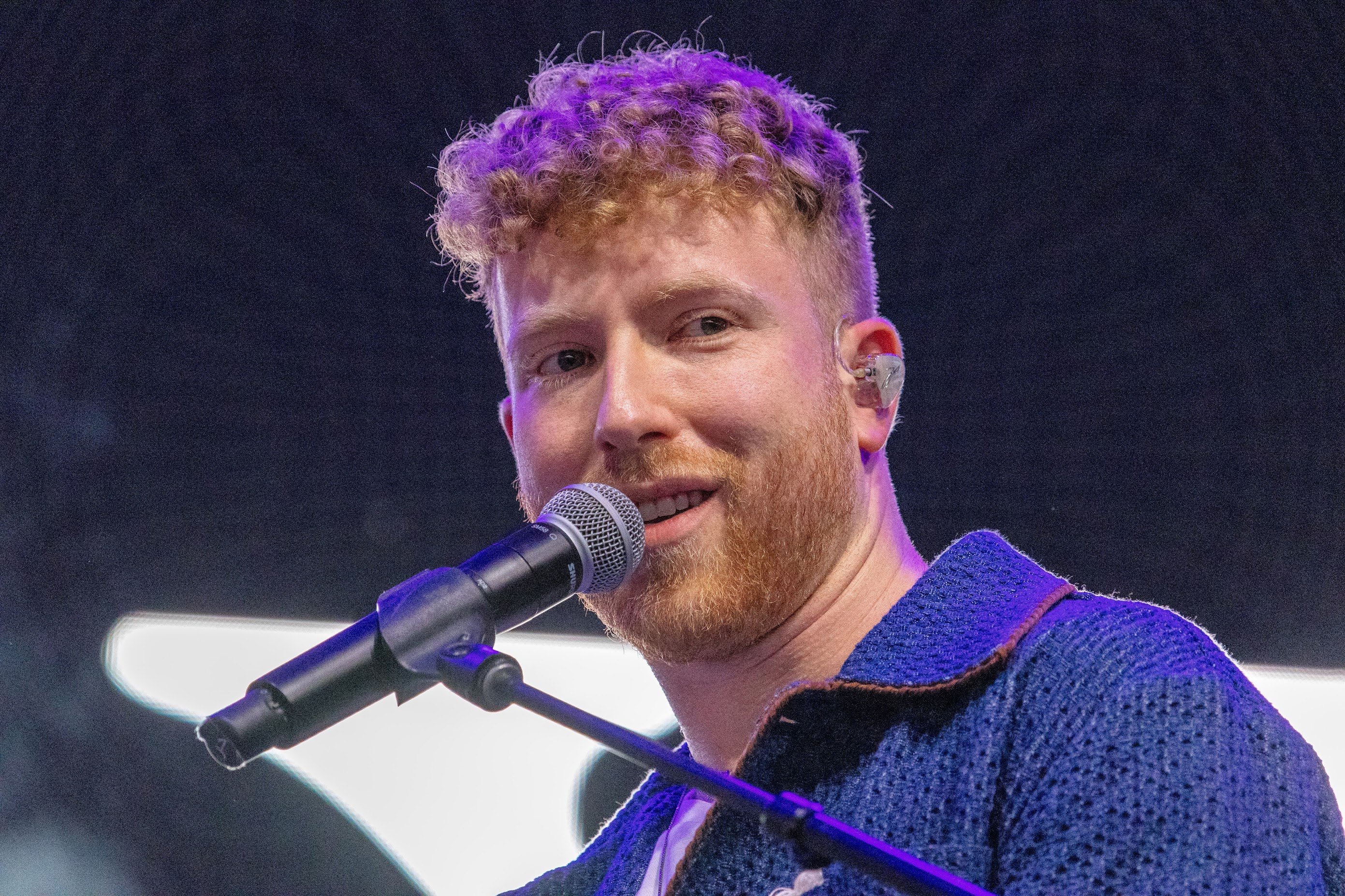 JP Saxe delivered a remarkable and heartfelt performance at That Tent stage, showcasing his undeniable talent as a singer-songwriter and leaving the audience in awe. With his soulful voice, emotionally resonant lyrics, and engaging stage presence, Saxe created a truly captivating experience. The setlist was carefully curated, featuring a mix of his well-known hits and newer material. Songs like "If the World Was Ending" and "25 in Barcelona" had the crowd singing along and swaying to the music. Each song was delivered with sincerity and conviction, showcasing Saxe's impeccable songwriting skills and ability to capture universal emotions.
Alternative rocker Petey performed at This tent stage as dusk fell across Centeroo. As Petey took the stage, his vibrant and charismatic presence immediately captured the crowd's attention. Dressed in his signature style, he exuded confidence and commanded the stage with an infectious enthusiasm that spread throughout the audience. It was evident that he was fully immersed in his performance and ready to deliver a memorable show.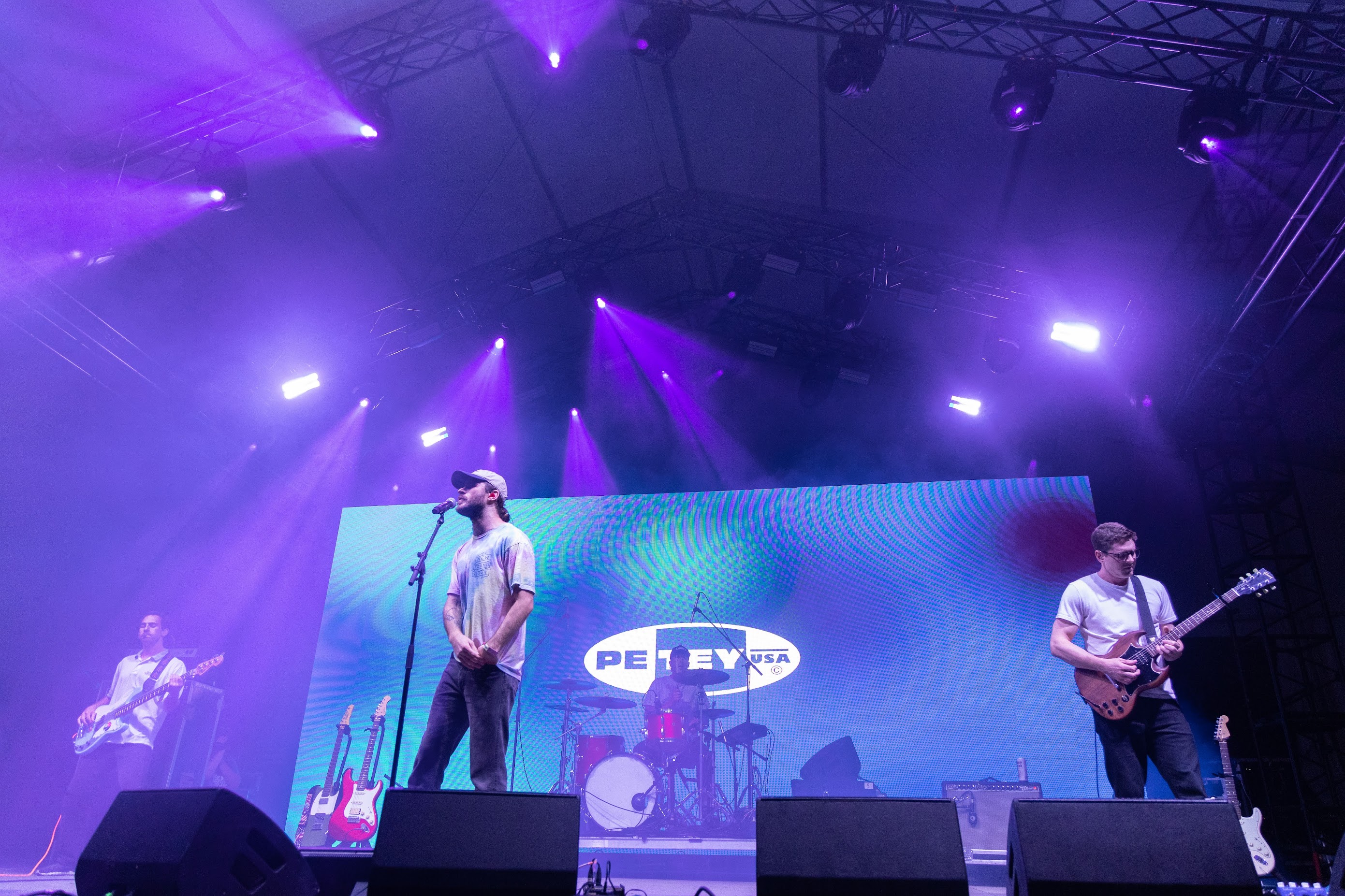 Musically, Petey's unique sound blended elements of indie pop, rock, and electronic music. His songs were filled with catchy hooks, infectious beats, and dynamic arrangements that energized the crowd. The combination of his skillful guitar playing, live instrumentals, and electronic elements created a rich and textured sonic experience.
The setlist was a well-balanced mix of original songs and crowd-pleasing covers. Petey's original compositions, such as "Take the Time" and "Lean Into Life," showcased his songwriting prowess and ability to craft relatable, introspective lyrics. His chosen covers were reimagined in his own style, offering a fresh and unique perspective on familiar tunes.
Just after 930 in the evening, accomplished actress, model, and singer Suki Waterhouse performed on That Tent stage. Waterhouse portrayed Karen Sirko in the musical drama miniseries Daisy Jones & the Six. She released her debut album, I Can't Let Go, and the EP Milk Teeth, in 2022. The singer, backed by a strong rock band, played a mesmerizing set that invigorated a large crowd gathered to hear her perform. The singer used her modeling skills to create an onstage persona full of charisma and steamy poses.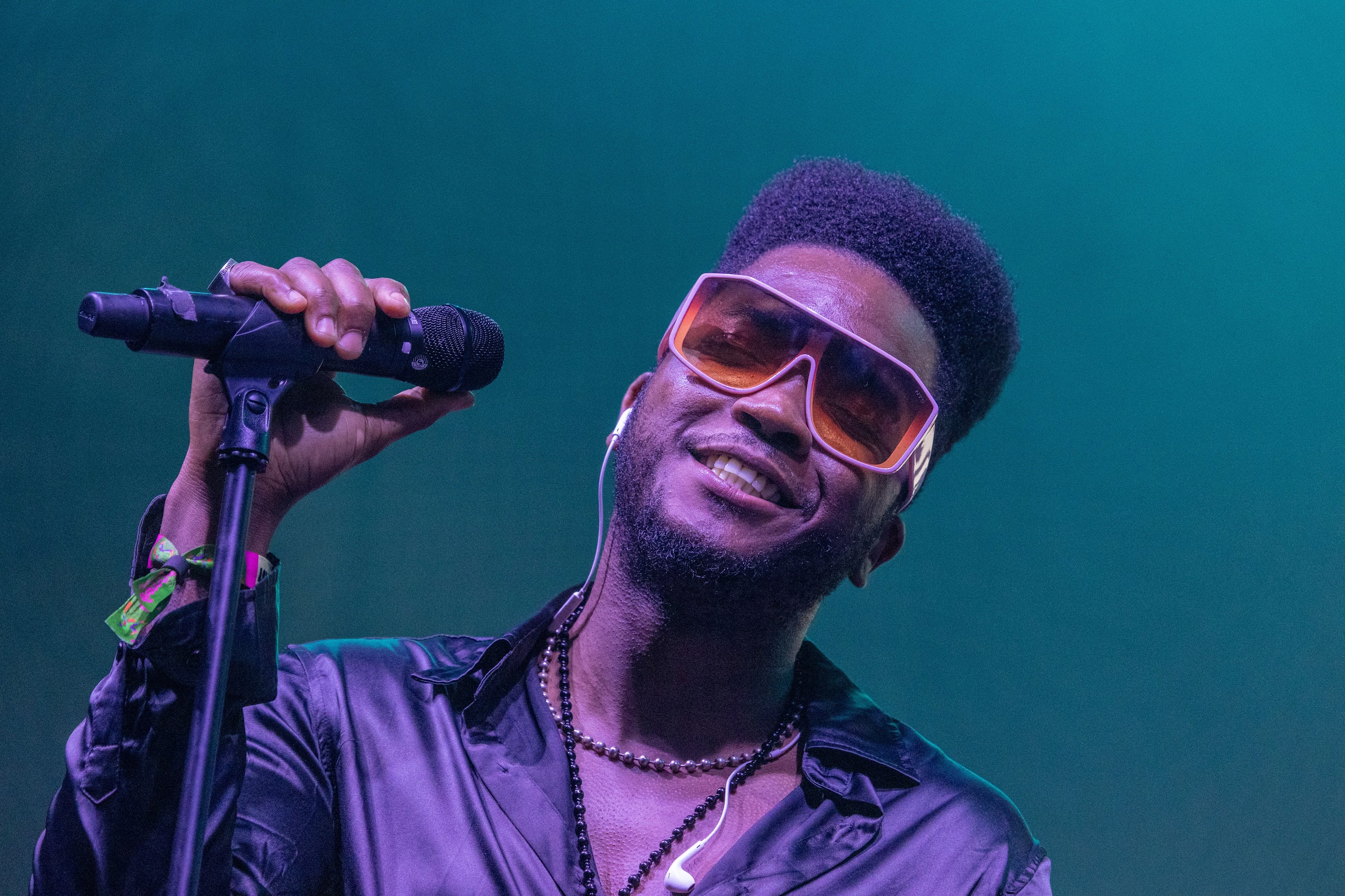 Cimafunk's late-night performance at This Tent stage was a high-energy explosion of Afro-Cuban funk and soul that had the crowd grooving and dancing from start to finish. The Cuban artist brought an infectious spirit and a unique blend of musical genres, creating an unforgettable experience for all in attendance. Musically, Cimafunk's fusion of Afro-Cuban rhythms, funk, and soul was a breath of fresh air. Backed by a talented band, he effortlessly blended traditional Cuban sounds with contemporary elements, resulting in a familiar and innovative sound. The infectious grooves, tight horn arrangements, and irresistible beats had the crowd moving and grooving throughout the entire set.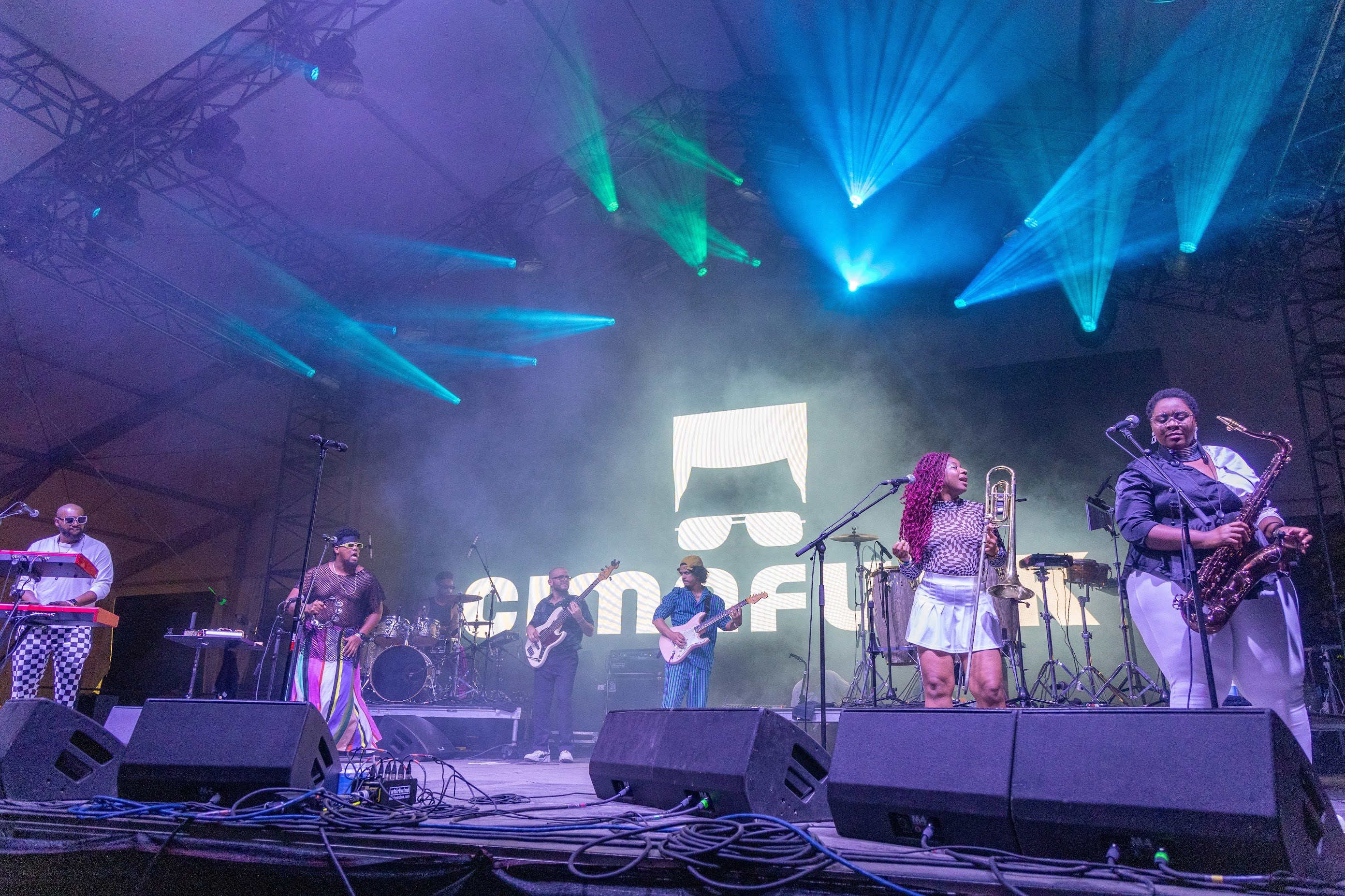 The setlist was a well-curated mix of Cimafunk's popular hits and deeper cuts. Songs like "Me Voy" and "Ponte Pa' Lo Tuyo" had the audience singing along and joining in on the energetic dance moves, while slower, soulful tracks allowed for moments of reflection and connection. The seamless transitions between songs kept the energy high, ensuring there was never a dull moment.
Just before midnight, 070 Shake delivered a captivating and emotionally charged performance at Bonnaroo, leaving the audience in awe of her unique artistry and powerful stage presence. Musically, 070 Shake's genre-blending sound defies easy categorization. Drawing from hip-hop, alternative, and electronic music elements, she created a sonic landscape that was both innovative and emotionally resonant. Her distinct voice, haunting and ethereal, cut through the air, delivering her introspective lyrics with raw emotion.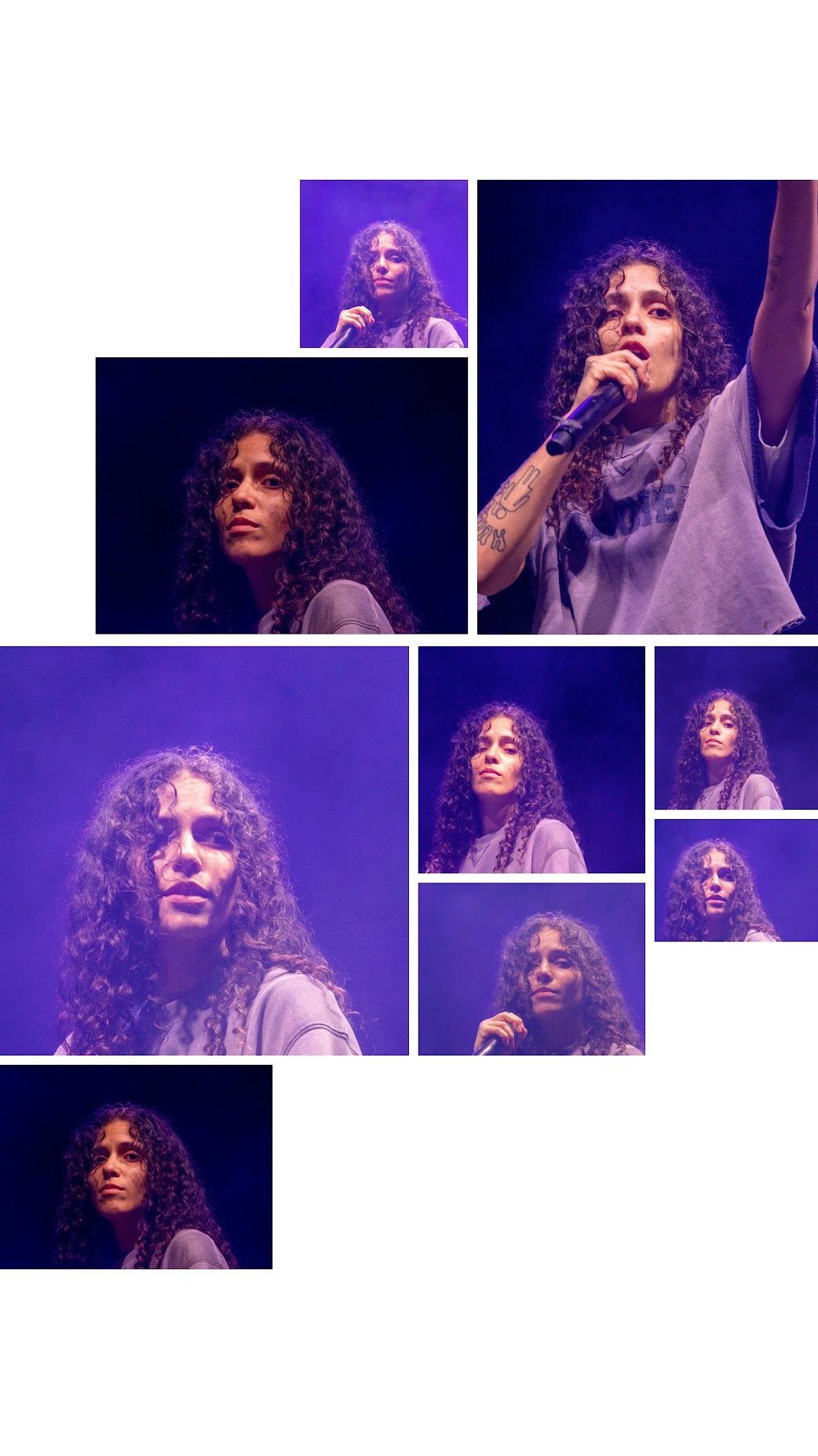 The setlist included a mix of songs from her discography, showcasing her artistic range and growth. Tracks like "Guilty Conscience" and "Morrow" captivated the audience with their introspective and thought-provoking lyrics touching on themes of self-discovery and personal struggles. The transitions between songs were seamless, creating a cohesive narrative that drew the audience deeper into 070 Shake's world. The singer excited the crowd by encouraging a giant mosh pit in the middle of her set.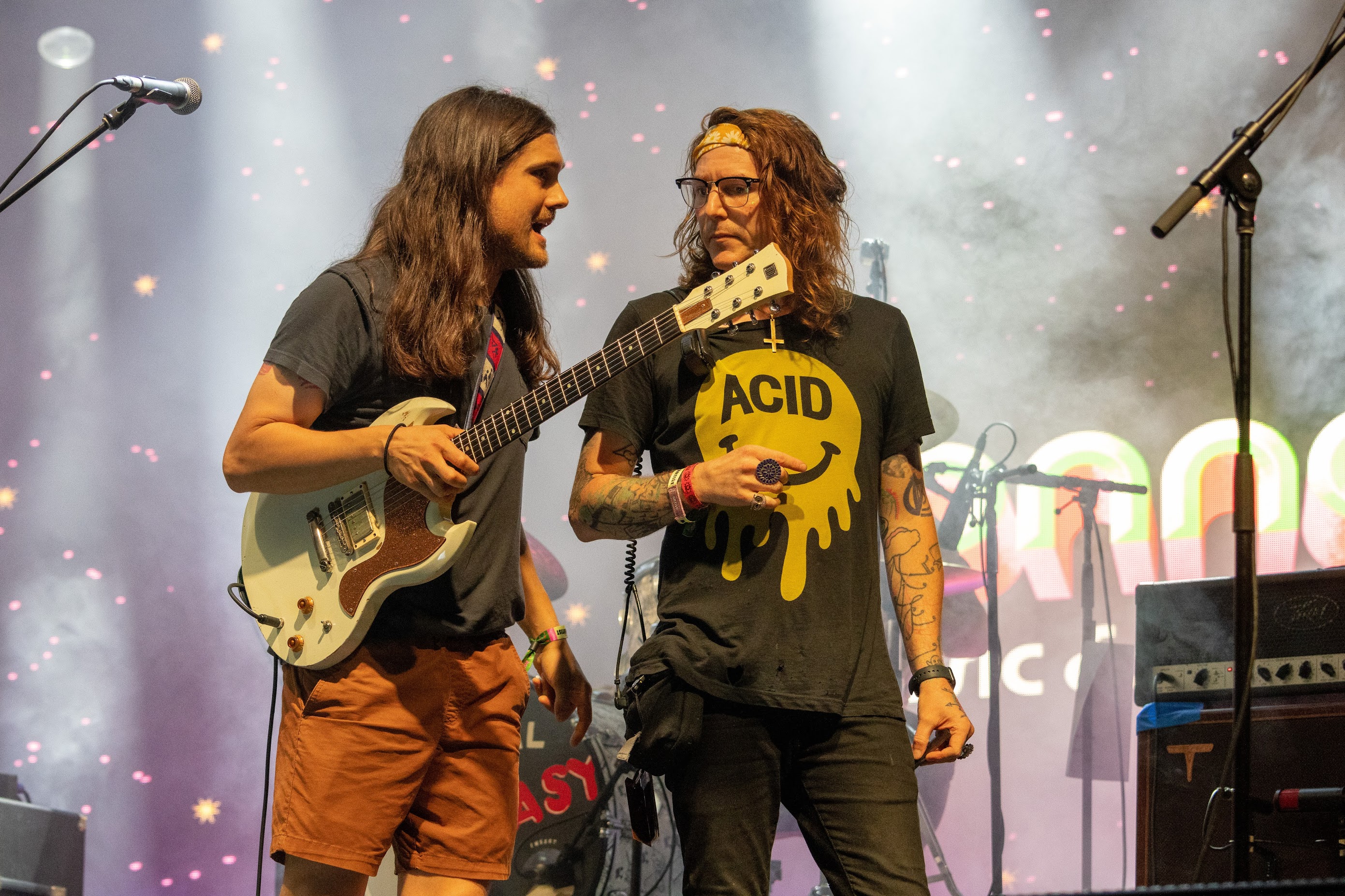 Diarrhea Planet took to the stage at Bonnaroo for a late-night set just after 1230 and delivered an electrifying performance that left the crowd in awe. This Nashville-based rock band has been gaining momentum in recent years, and their Bonnaroo set showcased why they are quickly becoming a force to be reckoned with in the music industry.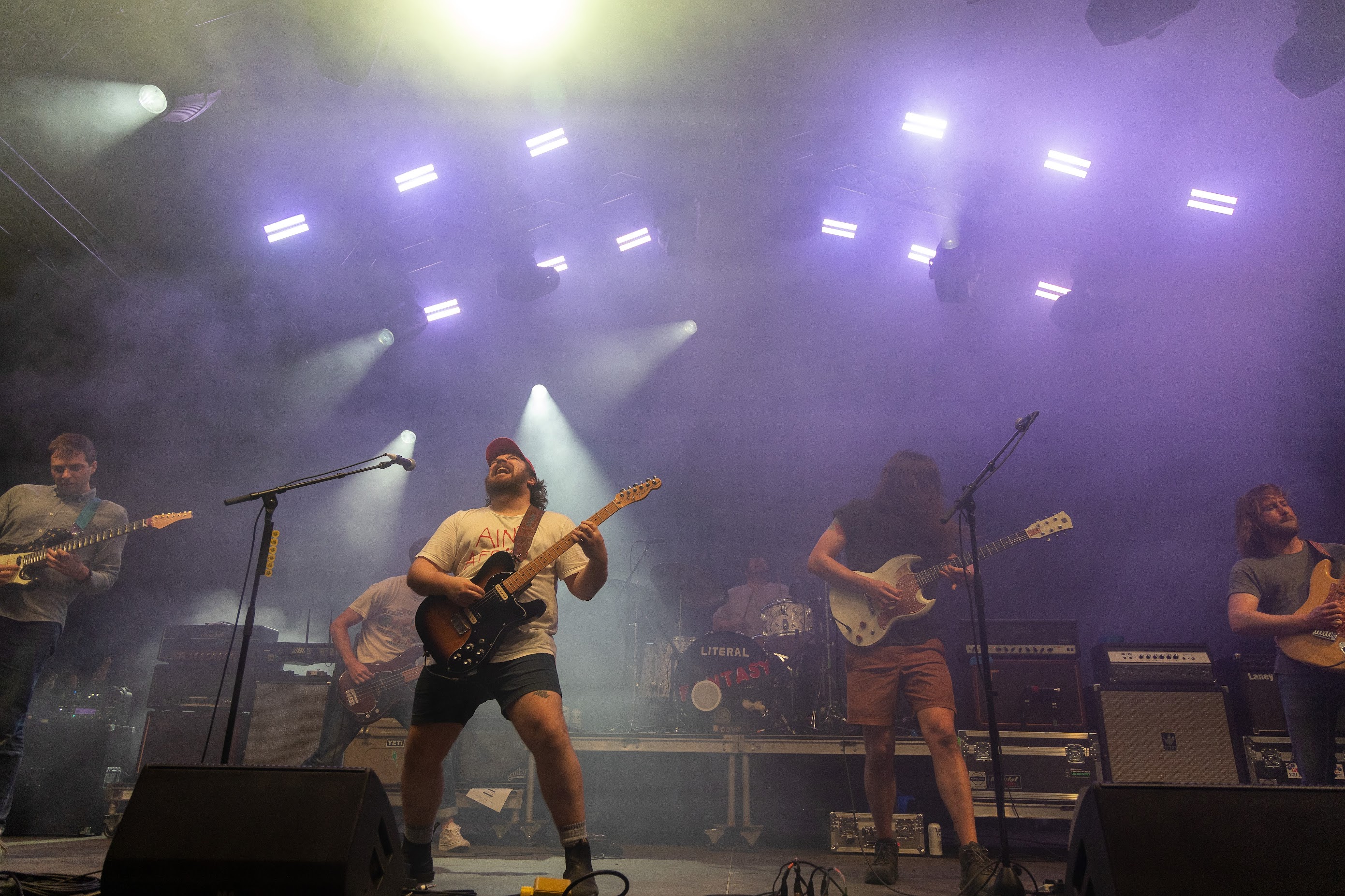 Diarrhea Planet commanded attention from the moment they stepped on stage with their high-octane energy and infectious enthusiasm. The band's unique name may raise some eyebrows, but once they started playing, any doubts were quickly dispelled. Their music is a blend of punk, garage rock, and indie influences, creating a raw and melodic sound. The band members showcased their impressive musical abilities throughout the set. The dual lead guitarists traded blistering solos and riffed off each other seamlessly, while the rhythm section provided a solid backbone, driving the music forward with relentless energy. The crowd couldn't help but be swept up in the band's infectious energy, with mosh pits forming and fans singing along to every word. The band's anthemic songs, such as "Ghost with a Boner" and "Separations," had the crowd jumping and singing with unbridled enthusiasm. The relentless pace of the performance left no room for boredom, as each song seamlessly transitioned into the next, creating an exhilarating flow that kept the audience hooked.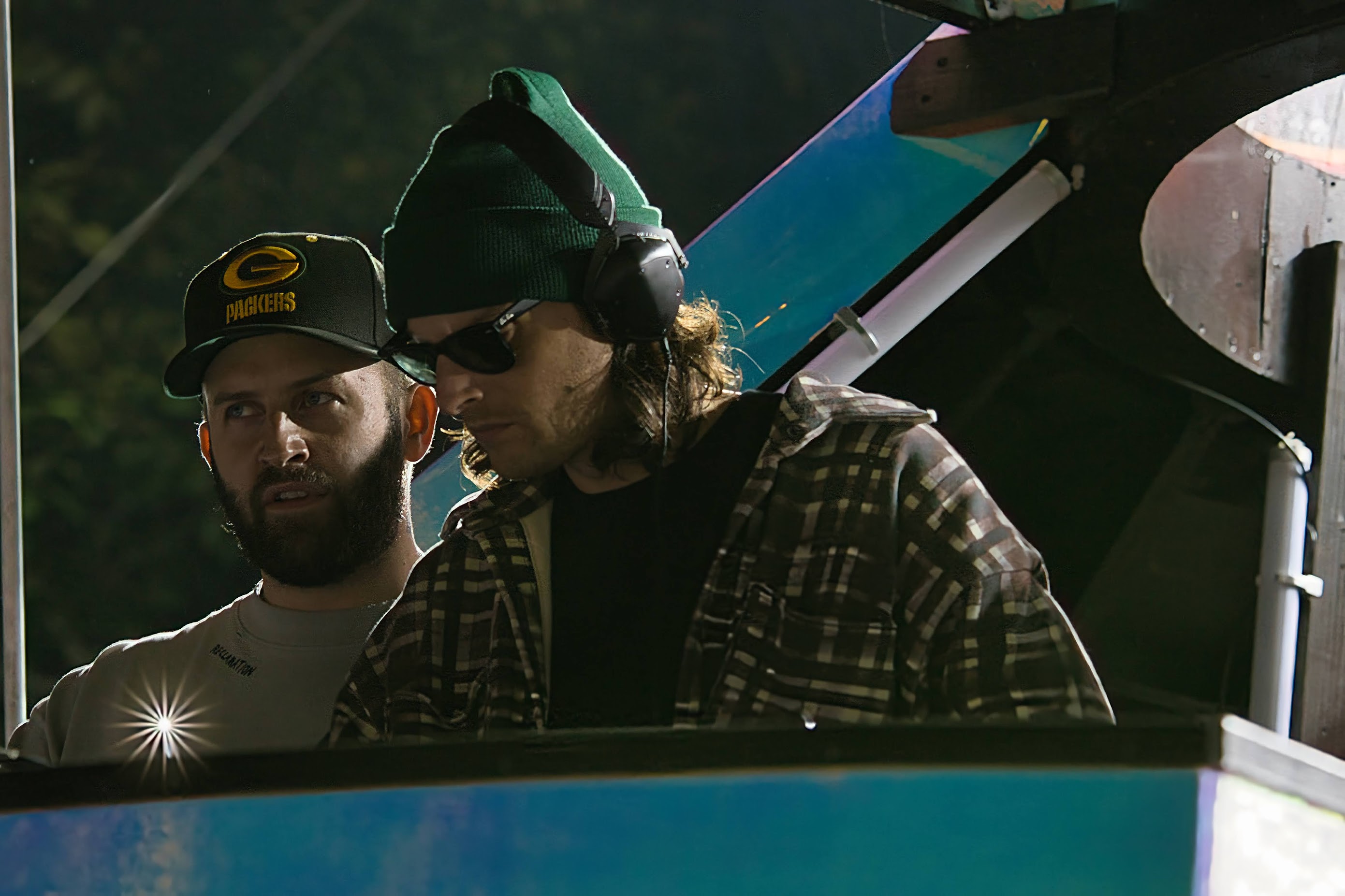 The well-known EDM duo Zeds Dead headlined a dazzling late-night set on The Other stage before retreating to the Where In The Woods stage for another set beginning at 3 am. The duo delivered dance trance tunes that kept the crowd dancing at both sets. Zeds Dead's performance was an explosive and unforgettable experience at Bonnaroo, leaving the crowd in euphoria with their electrifying beats, seamless mixing, and captivating visuals. The Canadian DJ duo brought their signature blend of electronic dance music to the stage, delivering a high-energy set that had the audience dancing and losing themselves in the music.
The visuals accompanying Zeds Dead's performance were nothing short of spectacular. A synchronized display of lights, lasers, and stunning visual effects added another layer of intensity to the show, enhancing the overall sensory experience. The synchronized visuals enhanced the music's peaks and valleys, amplifying each drop's impact and creating a visually captivating spectacle.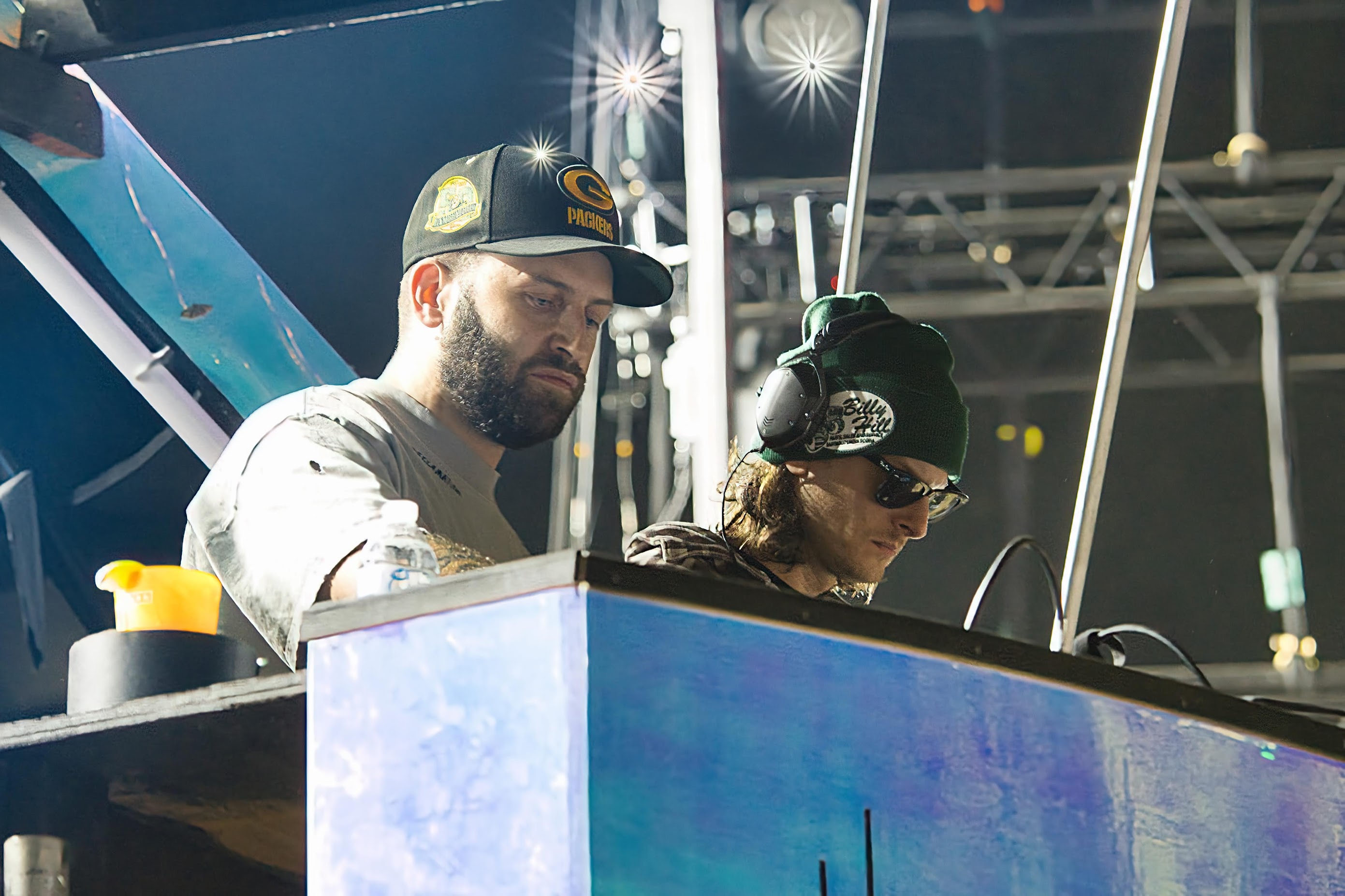 One of the highlights of Zeds Dead's performance was their ability to engage the crowd. Their interaction with the audience was infectious, as they encouraged participation and created a sense of unity and shared excitement. They understood the importance of connecting with their fans, making the performance feel like a collaborative experience rather than a one-way DJ set.
Zeds Dead's performance at Bonnaroo was a high-energy journey through the realms of electronic dance music. Their expert mixing, infectious beats, and captivating visuals created an immersive experience that excited the audience. Whether you were a dedicated fan or simply a lover of electronic music, Zeds Dead's set at Bonnaroo was a standout moment that showcased their talent and solidified their reputation as masterful performers in the genre.