Bonnie & Taylor Sims sold out the historic Armory Music Venue in Fort Collins last night. The husband-and-wife Texas natives, who have called Colorado their home for several years, have established a loyal, loving fan base here. Armed with fire in their hearts, acoustic guitars, and mile-high smiles, the two were welcomed with open arms by the enthusiastic audience. Joining Bonnie and Taylor were Kevin Matthews on percussion and Bradley Ryan Morse on bass. Both Matthews and Morse are well-established musicians in Colorado and are also in Gasoline Lollipops, one of Colorado's premier bands.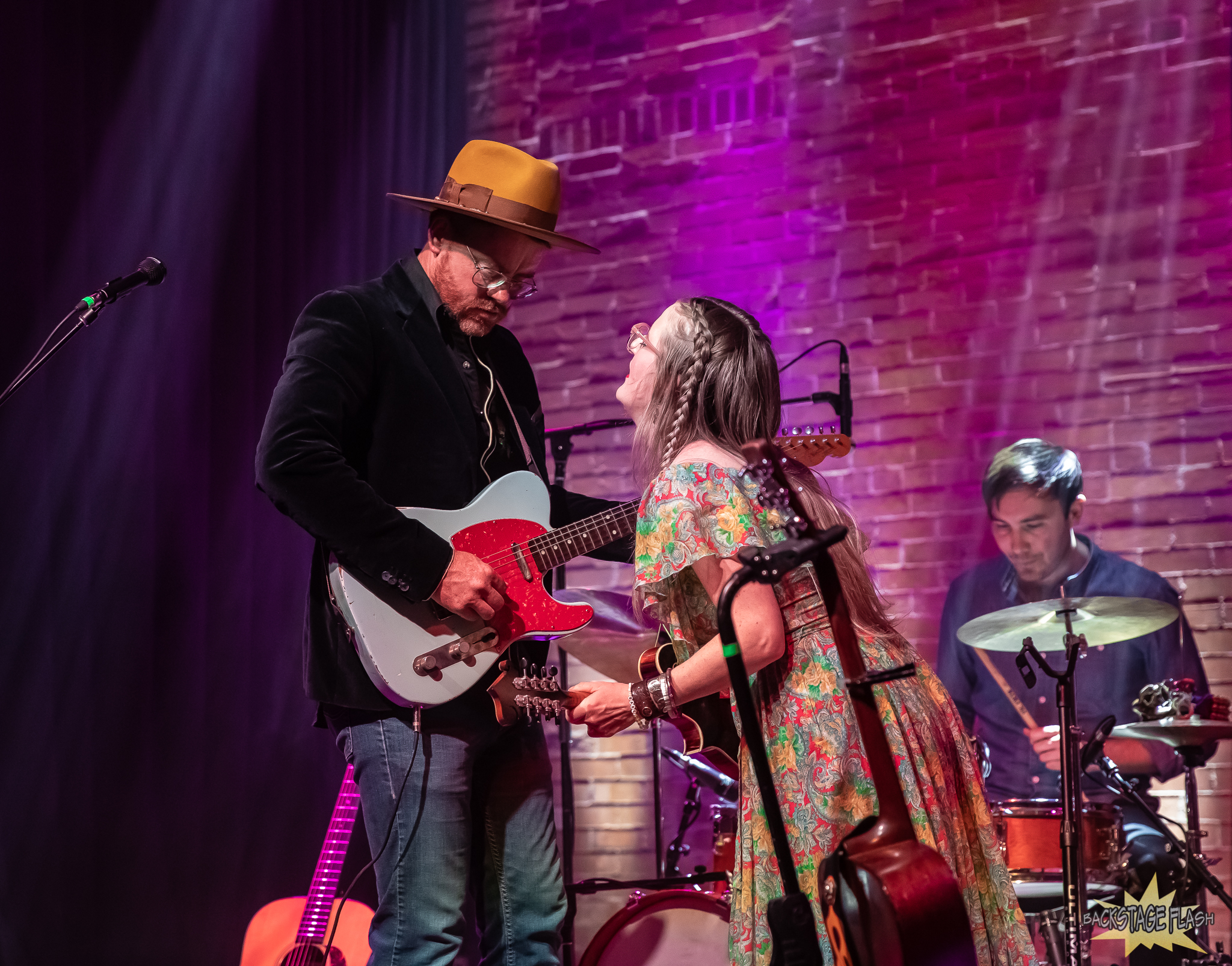 Bonnie and Taylor Sims released their self-titled debut album on September 15th, 2023. The album is a collection of many different musical styles that the two have been working towards for many years. Americana, country, and folk music are all present on the recording. The duo consistently writes songs from the heart and the road. The collection of songs on this album is a scrapbook of memories, experiences, and life's loves, losses, and lessons. Releasing this album together is just one more step in the Sims' journey. This record is a look inside the hearts and minds of two people who deeply care for each other, presented with beautifully written melodies and introspective songwriting. The album was recorded right here in Colorado at Cinder Sound Studio in Longmont. The recording was mixed by James Tuttle and mastered by Anna Frick.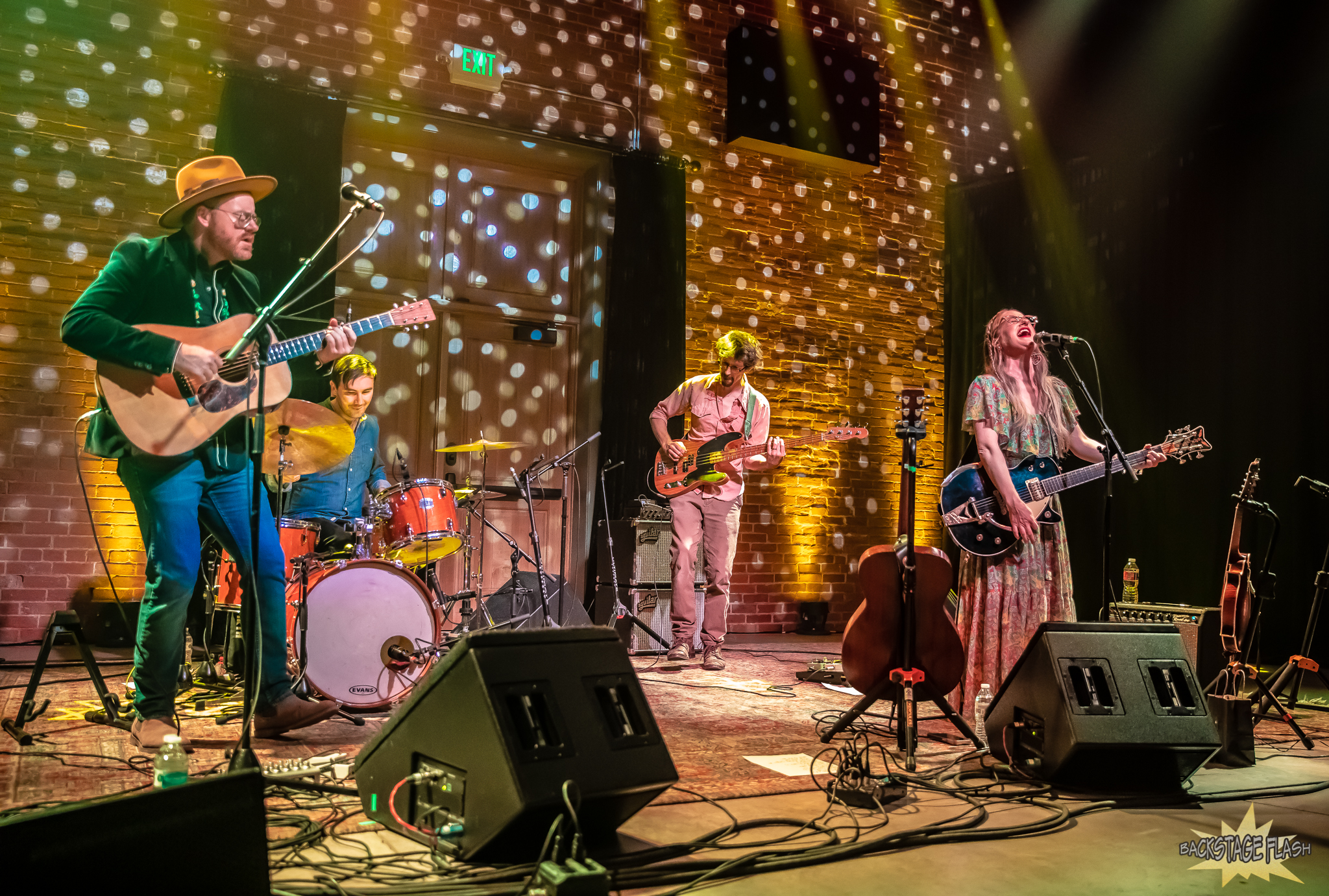 Bonnie And Taylor Sims also have another musical project together called "Everybody Loves An Outlaw." Formed in 2017, this alternative rock, soul, country, and blues project has yielded the duo a global hit song "I See Red". They signed a recording contract with Columbia Records, recorded at the famed Village Studios in Los Angeles, and had a whirlwind experience in the process. "I See Red" has over 200 million streams and 68 million views on YouTube. The song, written by Robbie Nevil and performed by Bonnie Sims, is a gut-wrenching, powerful display of Bonnie's dynamic vocal range. The song's content is a brutal depiction of love, betrayal, and revenge and has made a global impact in current modern music. The song was featured in the Polish soft-core film "365 Days" and has been covered by contestants on the hit television shows "The Voice" and "America's Got Talent." The song went viral in 2020, capturing emotions that many of us have felt at one time or another. I can't even write about this song without getting chills up my spine; it's so powerfully raw and painful.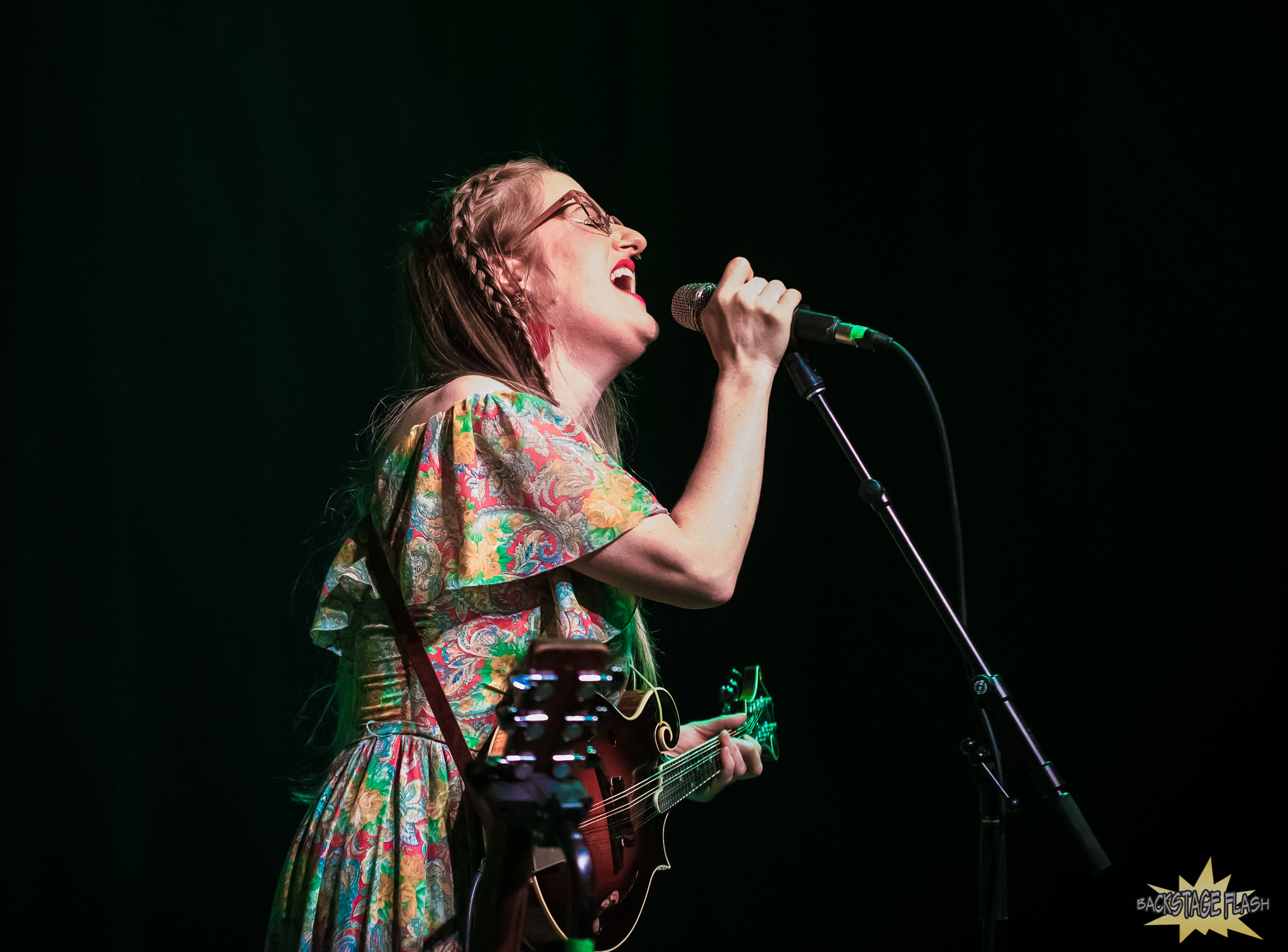 Grateful Web had a chance to sit down with Bonnie Sims and ask her a few questions, and here is what she had to say:
GW: How long have you and Taylor been writing and performing together?
Bonnie: 17 years.
GW: Will you be playing songs from your debut album at the Armory in Fort Collins?
Bonnie: Yes, we will be playing all the songs on the new recording, plus some Everybody Loves An Outlaw songs.
GW: When you perform as Everybody Loves An Outlaw, do you use other musicians to complete a full band, or do you and Taylor handle it solo?
Bonnie: It depends on the location of the gig. We just did a gig at the Whisky a Go Go in Los Angeles, and we had studio musicians join us.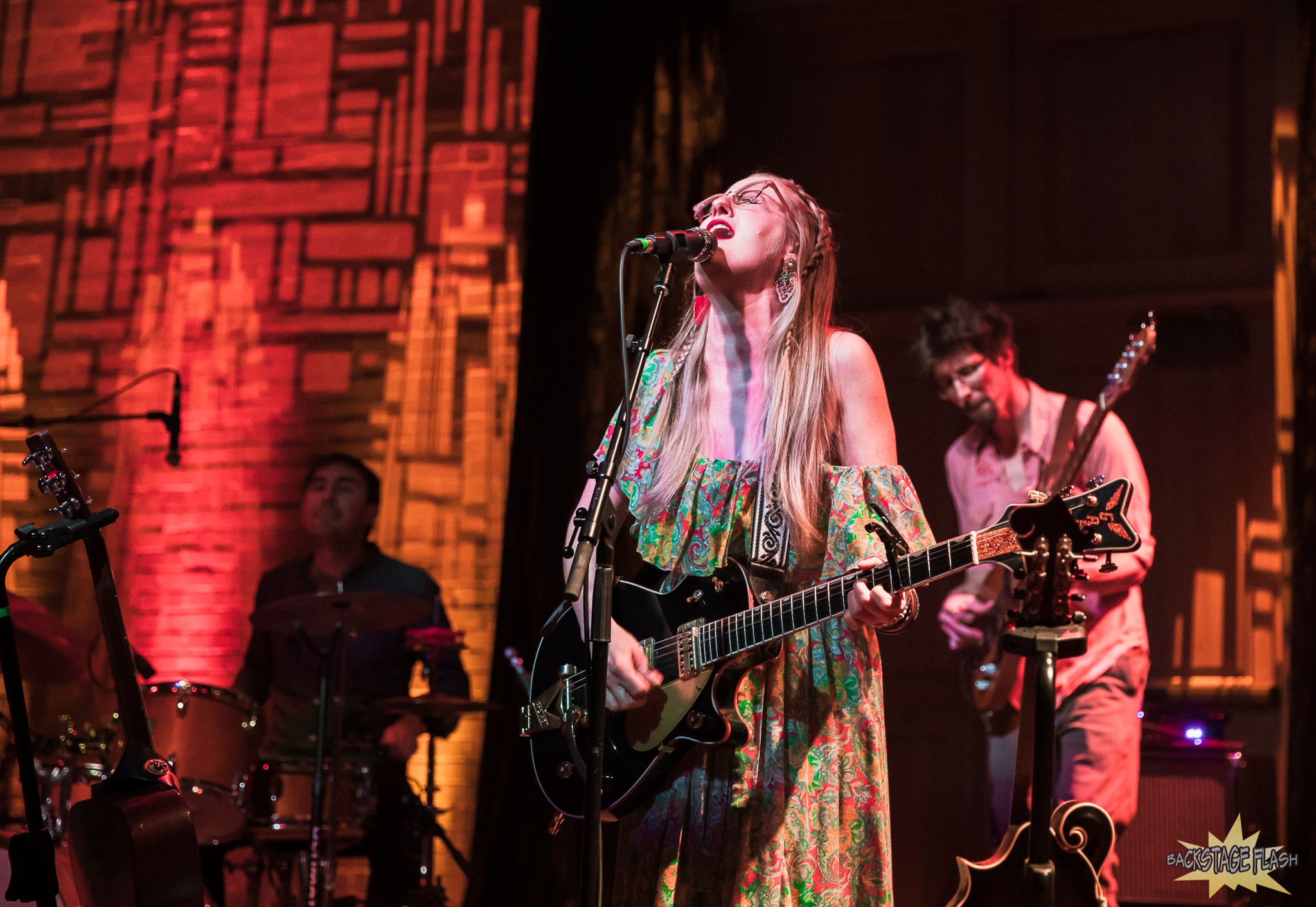 GW: Your gig at the Armory has Kevin Matthews on drums and Bradley Ryan Morse on bass guitar. Is this your steady lineup when you perform as Bonnie and Taylor Sims?
Bonnie: Yes, we love Kevin and Bradley, and they are our go-to rhythm section.
GW: In what ways, if any, is this new record different as far as the content and writing style?
Bonnie: It's the most mature and personal writing we have ever done. It has more of a storyteller feel to it.
GW: You have been very generous with your time; thank you.
Bonnie: You're welcome.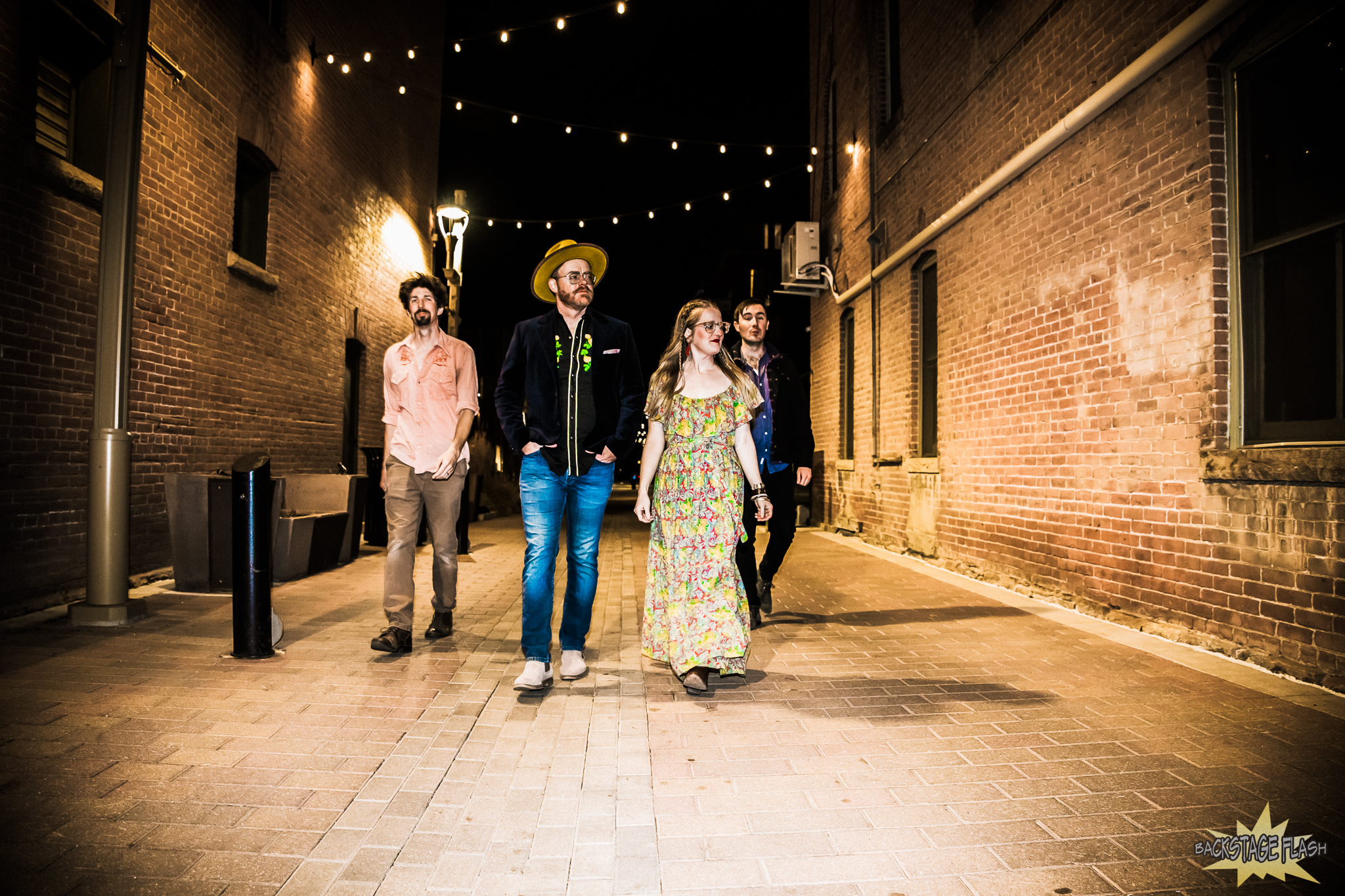 Last night's gig was historic in many ways. The Armory is one of those venues that has hosted many of the greatest musical acts in the world. Being no strangers to playing on some of the most iconic stages on the planet, such as the Whisky a Go Go and the Troubadour in Los Angeles, California, Bonnie and Taylor felt right at home and were thrilled that the first show of the album release tour was sold out. Opening the show with 'I am A Woman,' Bonnie's voice filled every corner of the packed room with crystal-clear clarity and power. The tone of her electric guitar was deep and round, providing the perfect backdrop for her vocals. Playing the new album in its entirety in a live setting was a wonderful way to introduce these new songs with all the emotional and physical aspects in plain sight. The on-stage endearing moments between Bonnie and Taylor and the joy they expressed toward each other were inspiring to see.
If one were asked to sum up Bonnie's voice in three words, they would be velvet, leather, and whiskey. The textures and tones of her range were a kaleidoscope of power, sincerity, and emotion, all being pushed out from deep down in her soul. 'The Cigarette Song' early in the set was a great example of Bonnie's vulnerability and vocal range as she took the audience back in time to her childhood and the first time she smoked a cigarette—I'm certain that song awoke many people's memories of the first time they experienced the same thing. Bradley Ryan Morse laid down one heck of a tasty bass solo during this number. Every song had a different style, tempo, and groove, giving the audience a fantastic assortment of what this band is all about.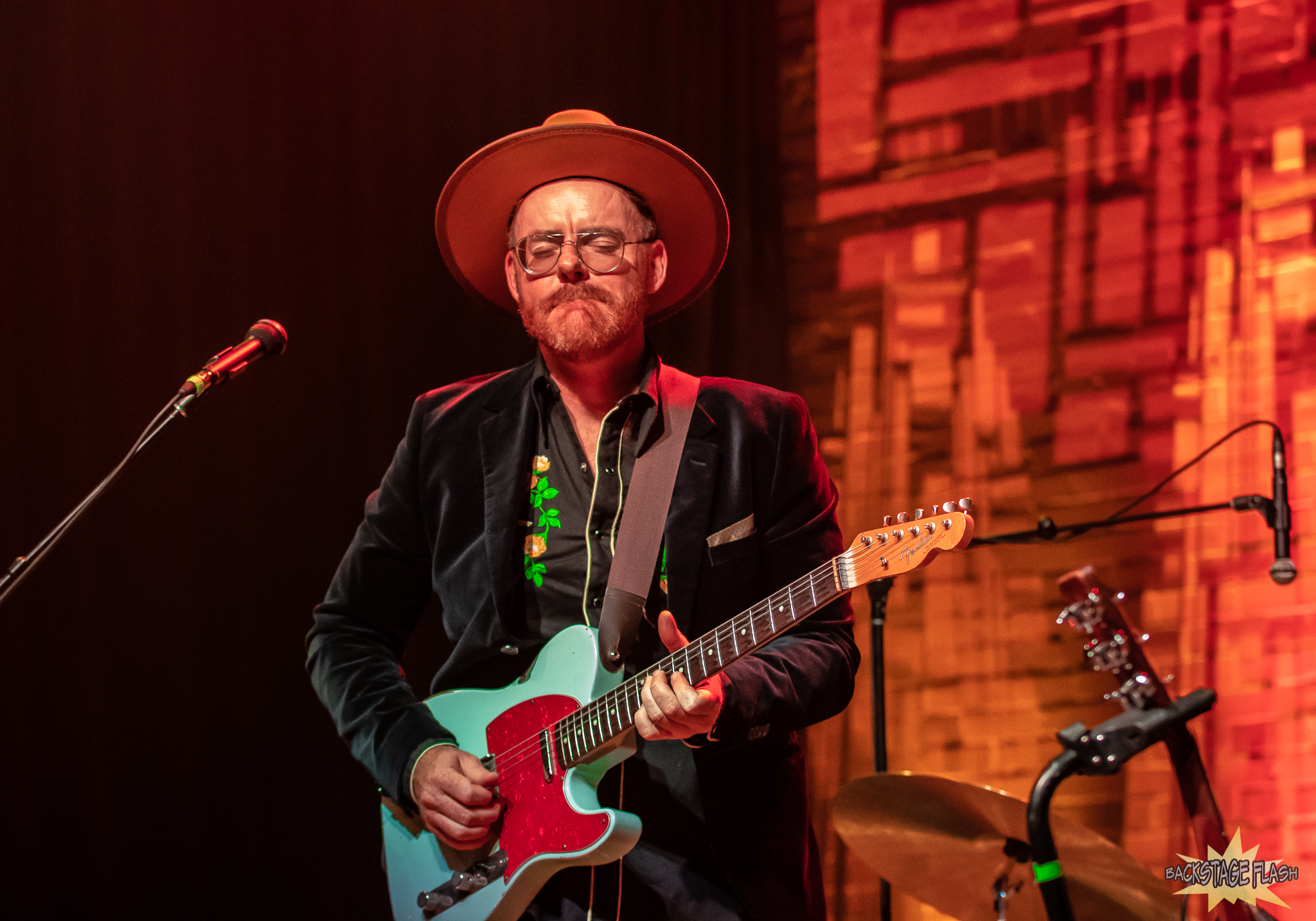 Taylor Sims, on electric and acoustic guitars, has the string thing down. No matter what instrument he is holding, he selects just the right notes at the right time to express the feeling of the song with distinct, memorable riffs and tasteful solos. His voice was comfortable and draws you into the musical conversation. His buttery tone and delivery had many layers, and his phrasing of the lyrics was packed with finesse and warmth. The rhythm section provided by Matthews and Morse was as solid as it gets. They both improvise and explore the song as it takes shape, and you can feel the foundation being built as they go. It really was cool to see these four people work together so cohesively. The set was stacked with the new songs and a few older ones, too. 'I See Red' was the second to last song and once again highlighted the vocal strength from Bonnie. The whole show was one big highlight reel amassed with many musical twists and turns.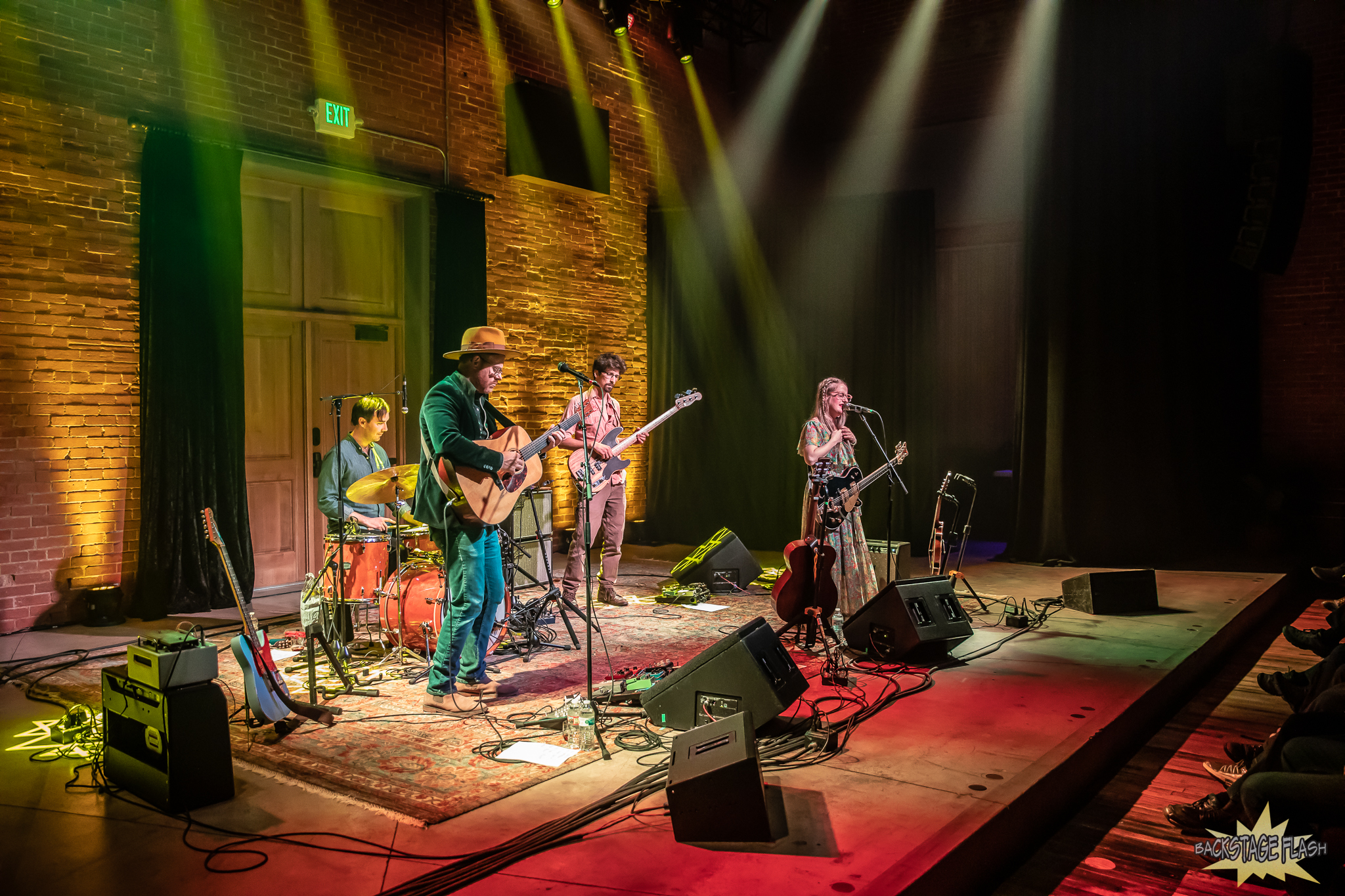 On a final note, Taylor Sims recently won the "Outstanding Secret Ingredient" award by 105.5 The Colorado Sound. The Annual Awards Ceremony, held in Boulder, Colorado on November 6th, 2023, was a great night for many local musicians, venues, and solo artists. This award is very deserving of Taylor and basically recognizes him as the 'special sauce' in the Northern Colorado music scene. When he is not creating musical magic with his wife Bonnie, you can find him playing with many other talented musicians around the front range of Colorado and beyond. He is one hell of a guitar player and singer with a great personality that lights up any stage he sets foot on. Bonnie Sims also stays busy in another band called Big Richard. This powerful all-female quartet is crushing the club and festival scene with their unique mix of Appalachian fiddle tunes, bluegrass, folk, swing, and country. Go see this band when you can.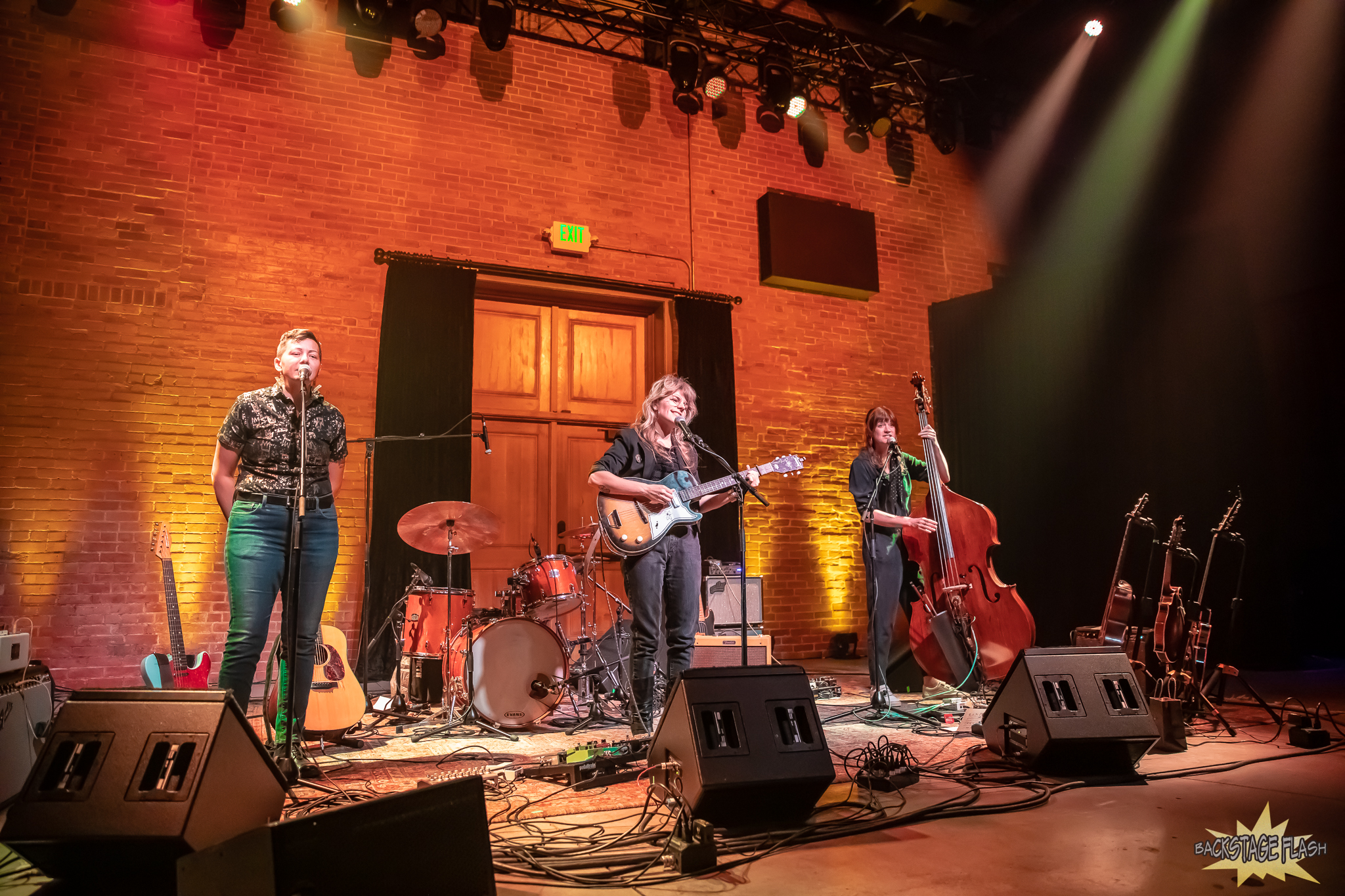 The opening act last night was Darling. Hanna Doreen Brown on lead vocals and guitar and Meg Rice on stand-up bass and vocals performed a fantastic set of original music. This past summer, the EP "Hello Darling" was released, and those songs were played last night to a wonderful reception by the audience. Hanna Doreen Brown has a whimsical Americana style to her songwriting. Her voice was subtle and distinct, and every word she sang was pronounced and clear. The simplicity and technicality of the arrangements worked very well together, and the harmonies between Brown and Rice were beautiful. Towards the end of their set, Veronica May, who is also a fantastic singer/songwriter and multi-instrumentalist, joined in on two of the songs. The three-part harmonies were exquisite and tasteful, and the songs were fun and freely presented with class and fun energy.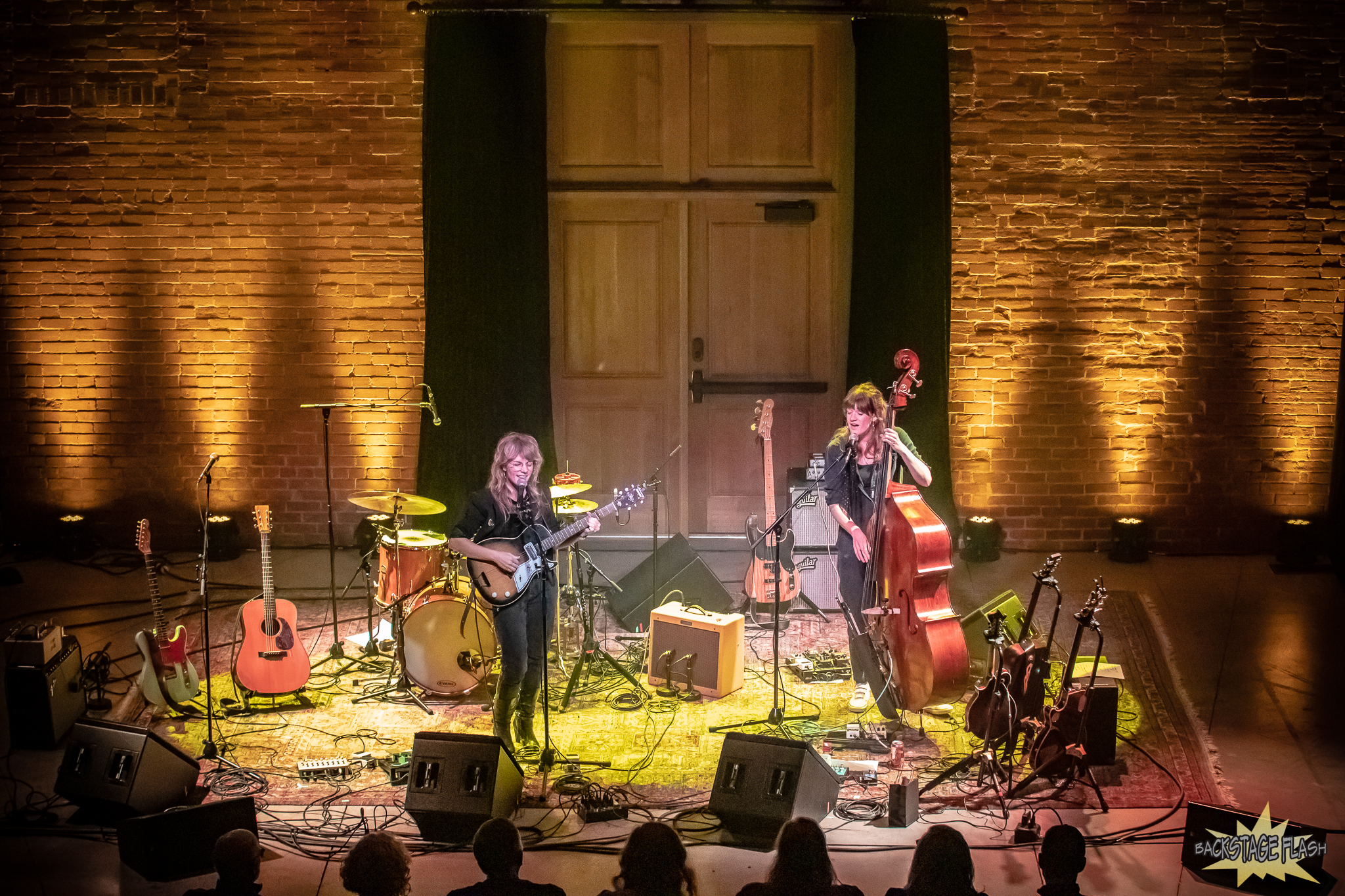 Congratulations to Bonnie and Taylor Sims; we can't wait to hear what's next!
Thanks to The Fort Collins Armory for hosting, to Emma Holt for the beautiful lighting, the production crew, and to all who attended.