Greeted at the door, we were taken to our seats right up front for this fancy evening out on the town.  City Winery has amazing food, locally sourced wine, and most importantly, excellent acoustic sound. The room is built for intimate music and cozy experiences.  Cozy is the way to politely say tight quarters. When Jimmy, John, and Kate were seated next to us, I wasn't sure where to put my elbows. They were super friendly and introduced themselves.  They immediately made me feel at ease to be in their company. My hands dropped to my lap and my smile reappeared.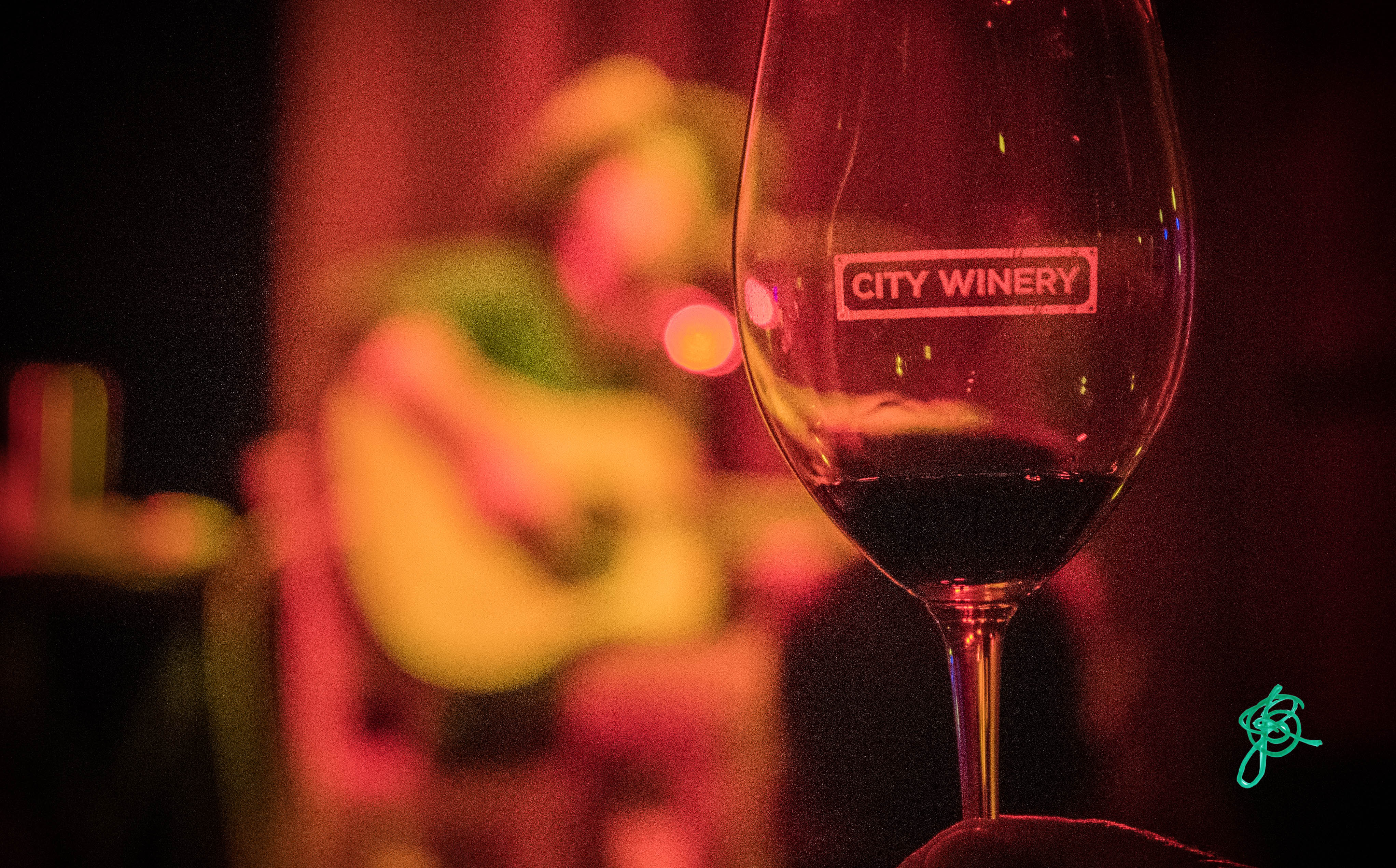 This was Chicago Farmer's first headlining show at City Winery, we had to be there.  We came out from the country for our folkie hero's chance to do it up at this beautiful venue. We've got the David Grisman bottle of wine, then the Del McCoury and Dave Grisman bottle of wine.  That particular evening we were graced with Don Julin and Billy Strings opening up for Del & Dawg. It feels like something special to be whisked away to places that use real glass and cloth napkins. It's an honor to be a part of such an intimate experience. I am happy to announce that our collection of locally sourced wine with great labels is now 1 bottle bigger, with a picture of Chicago Farmer's face on it!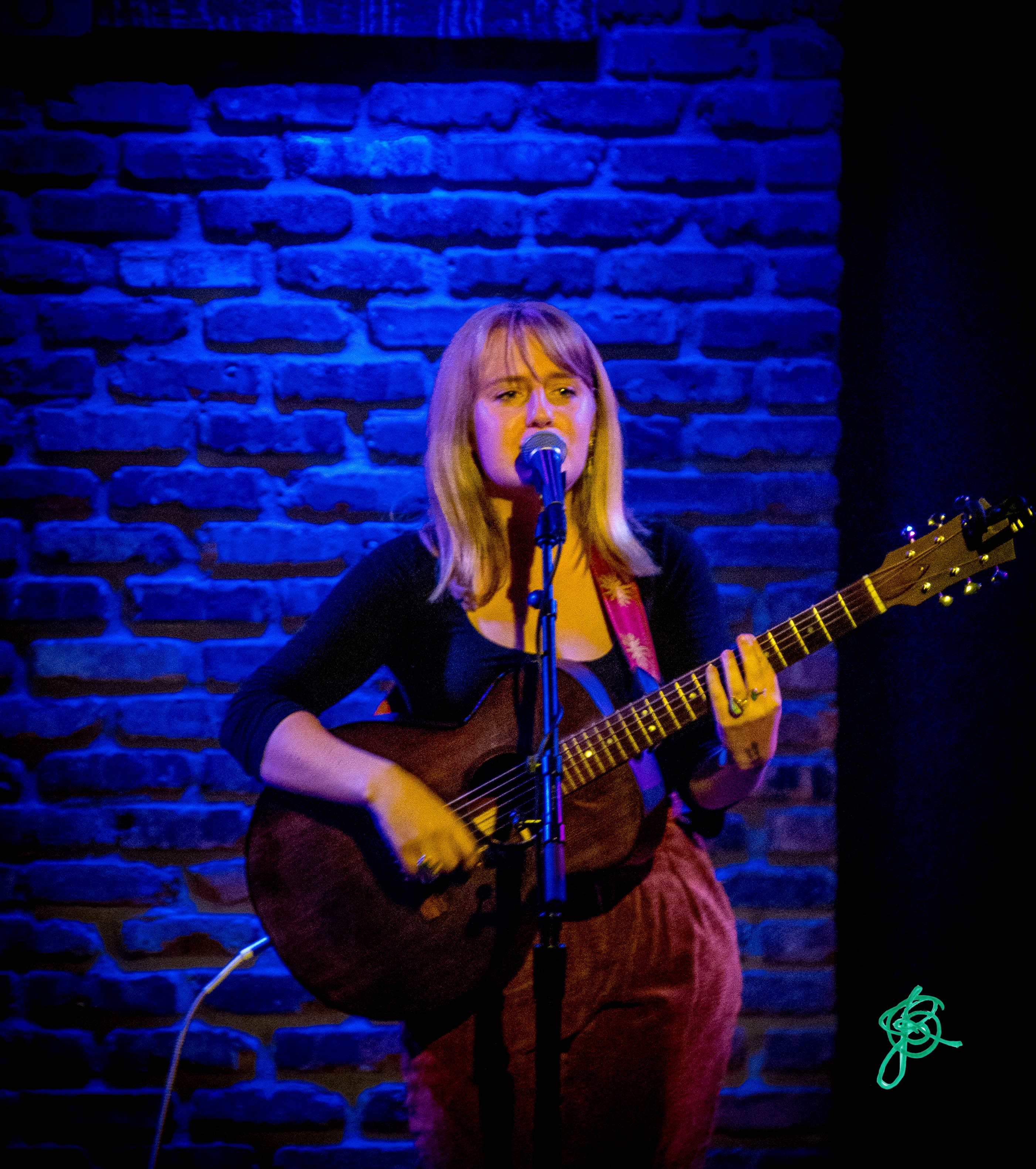 Althea Grace opened the show with tender thunder. Like a songbird from the early 90's, she took the stage dressed in corduroy.  Just her and her guitar, it was easy to hear how her songs could become building blocks to a larger sound. In the style of the Sundays or the Innocence Mission, she exudes clean crisp harmonics that adorned her lyrics, "Words mean something to me." On a melancholy rainy fall day like this Thursday night was, I wish words meant something more to more people. She did a couple of covers, Angel From Montgomery for her parents in the audience. Her short and stocky version was choppy like her bangs.  She jango'd that song up and then did a church bells version of Dreams by Fleetwood Mac. Thunder only happens when it's raining. City Winery's ambiance gave her lyrics and performance a maturity beyond her years. Her lyrics feel like universal anthems of timeless emotions. Althea's last song had a dark underbelly to this blonde bubbly girl. I could be your secret, although it was conflicting to see these sarcastic asshole lyrics come from a voice smooth like butter. It was as complex as the red blend wine I sipped in.  
"I'm gonna sing some sad songs and then Cody will pick you right back up."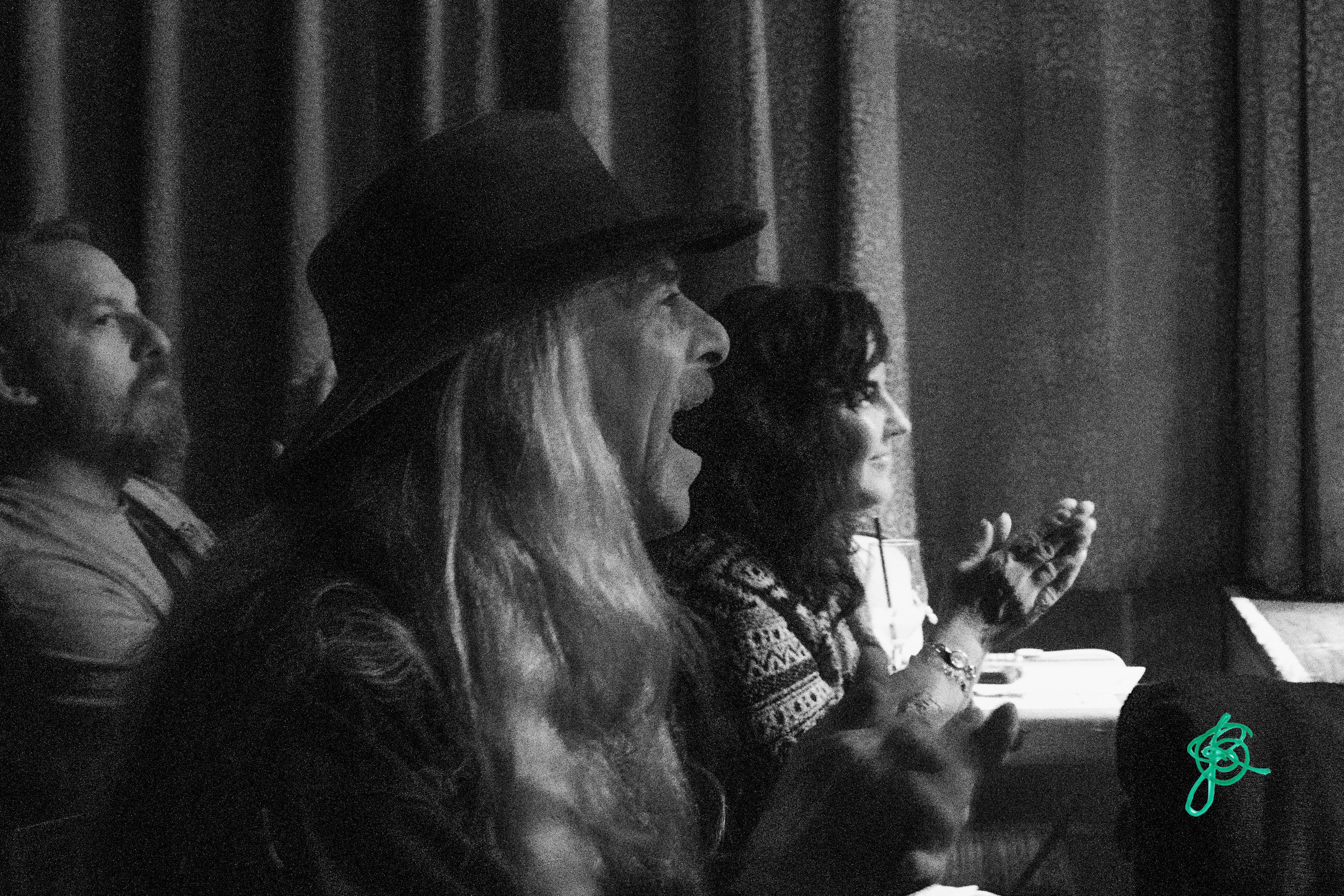 After an extended intermission, Jimmy, my new friend in the wide-brimmed hat came back.  His buddy let down his hair and shook loudly to get himself some water. Jimmy let us know that he was here to drink some booze and smoke some bowls.  They let off some steam hooting and hollering for Chicago Farmer's arrival on stage. Maybe this is a Midwest thing because my mama always told me that they tease you because they love you.  Jimmy was giving Chicago Farmer a lot of love. 
"I'm gonna keep jamming and you keep on saying nice stuff. Where is the band? Well, they got pulled over on 55, long story short it's just gonna be me again." - Chicago Farmer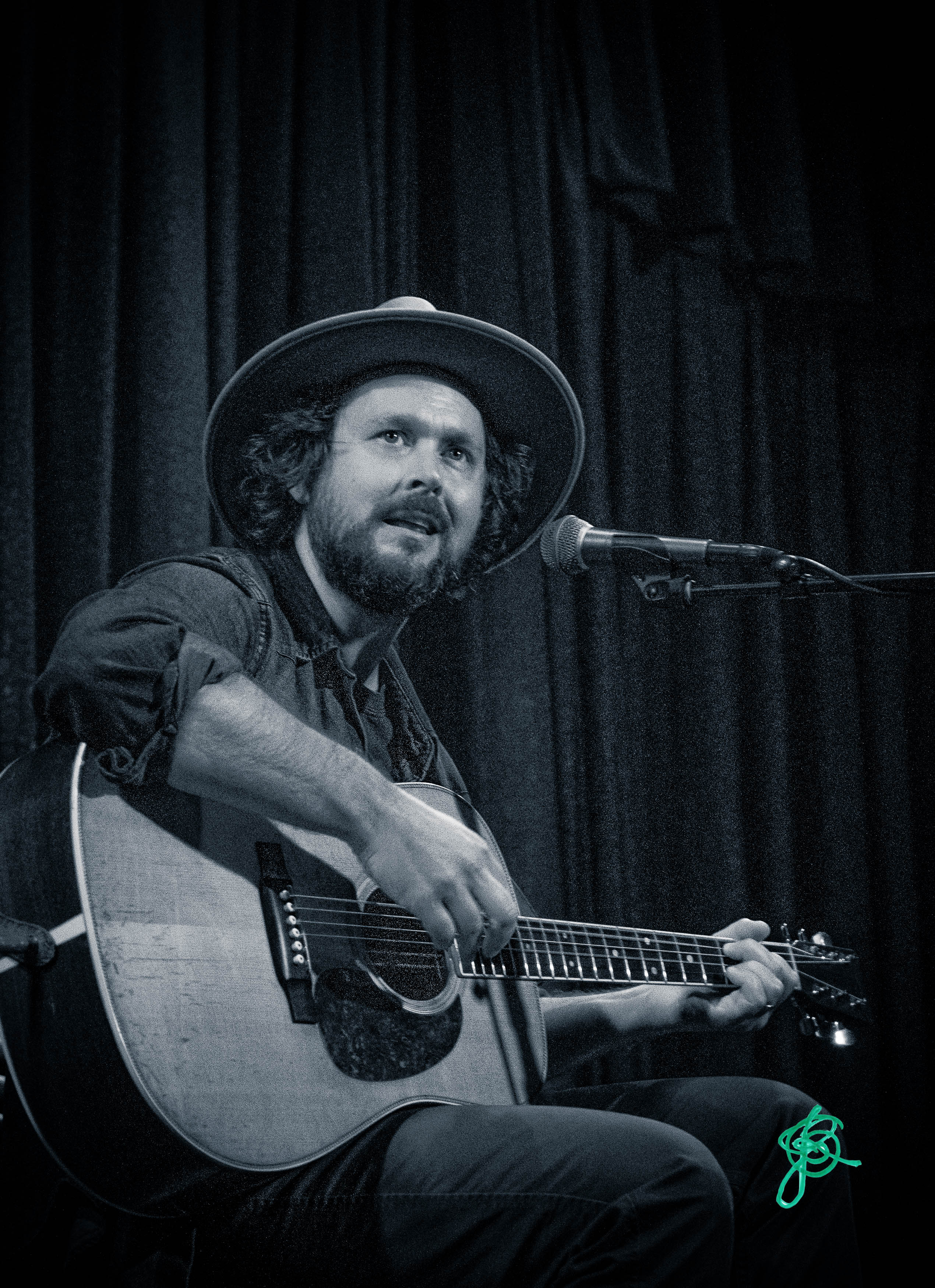 Chicago Farmer went through his hero's journey, starting with his quarter-life crisis.  Like spellbound toddlers, the crowd clapped with glee and laughed right along on cue with his laugh lines.  He sang his song about being the fifth wheel on dates until he found his ideal date with a sexy guitar. Hubba hubba.  On he rattled about his fear of flying so he does a lot of driving which means he hit a deer and long story short he gave that deer songwriting credit for this one.
As my wide-brimmed hat friend, Jimmy's knife scraped loudly against his plate I realized Jimmy must have the munchies. Was I distracted or was this a new Chicago Farmer tune?  I'm pretty familiar with his music. I have a couple of CDs and I've seen a handful of shows. What is this Masters of War style left turn we just took? One minute we were talking about a Thursday night when the band got pulled over and why he can't afford a violin in the band and now we have this Eddie Vedder hum with fire in the belly song stuffed with straw ready to combust?
There is an album in the works and we got a taste of what the new songs will feel like.  He is taking his act to bigger stages that will listen to the rattle brewing in the cornfields.  More people, more places, more things left to do. He was singing about the not so sweet home Chicago and blowing around windy phrases to suggest there is a dark message Chicago Farmer has to share with the world.  There is a tenderness about ol Demeter but a strong signal nonetheless.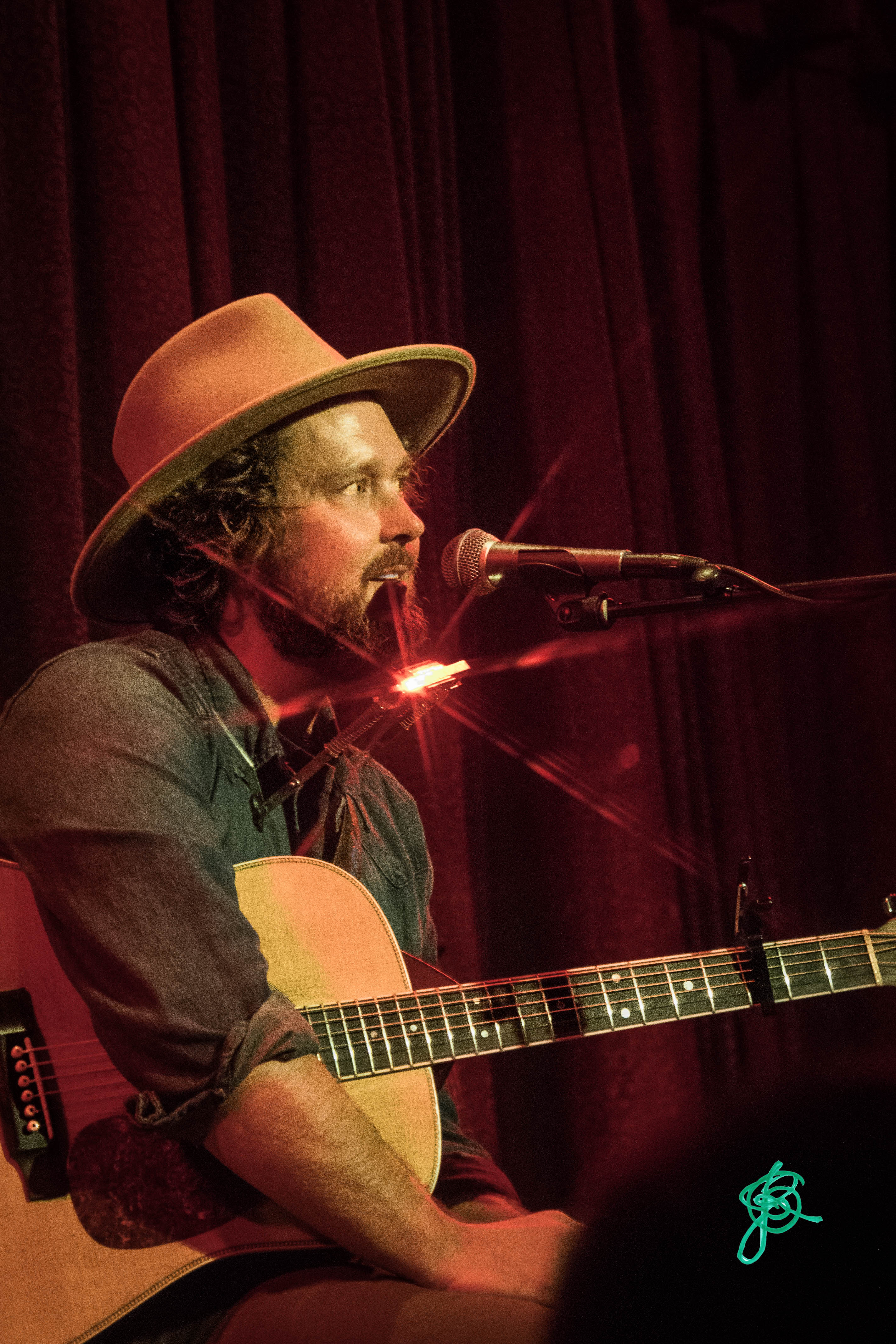 "What do you want to be when you grow up? I just want to be alive." He is whispering the truth.  Even if Cody is not actually a farmer, he is planting dreams with his songs. The showcase of songs between Althea Grace to Chicago Farmer had the power of a ripple in a very still lake. 
Kate shared her cabernet with me.  I had wine envy in that moment because it was really smooth. But knowing that we were gonna save this Chicago Farmer wine for a special occasion, I had ordered the West Loop Red Blend.  It was okay. A lil more tannic than I prefer. Ask my husband what kind of wine he drank and he'll say whatever kind June tells me I like. One of my favorite parts of Chicago Farmer's shows is when he talks about his lovely wife.  More than other singer-songwriters, Cody talks about his love story with Kymber and he, of course, has written gushy amazing songs about her.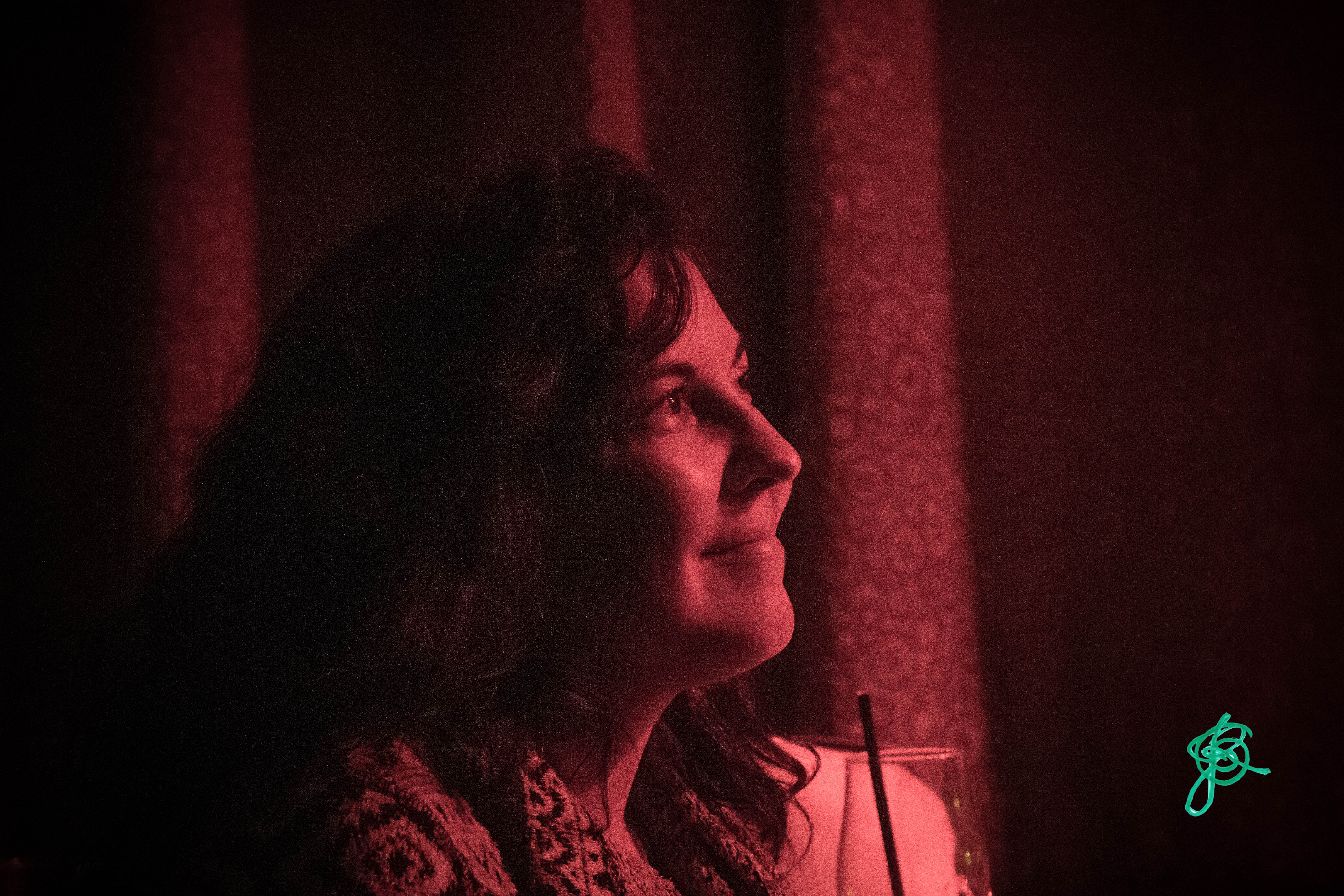 "All of my friends, and my guitars too, they take a backseat, when I'm with you. Cuz you and me baby we drive around. You fix me up when I break down. You're all that I need babe, you're all that i want. That's why I gotta have you, here up front."  - Backseat, Chicago Farmer
Maybe she fell for him because his parents owned a waterbed store.  Sitting in the comforting candlelight of City Winery, he told a story of driving with his wife through Seymour Indiana, as in the home of John Cougar Mellencamp, Seymour IN.  Turns out the Coug lied because he is not from a small town, at least, not according to Chicago Farmer. According to Chicago Framer, Seymour, IN is more like a medium-sized town.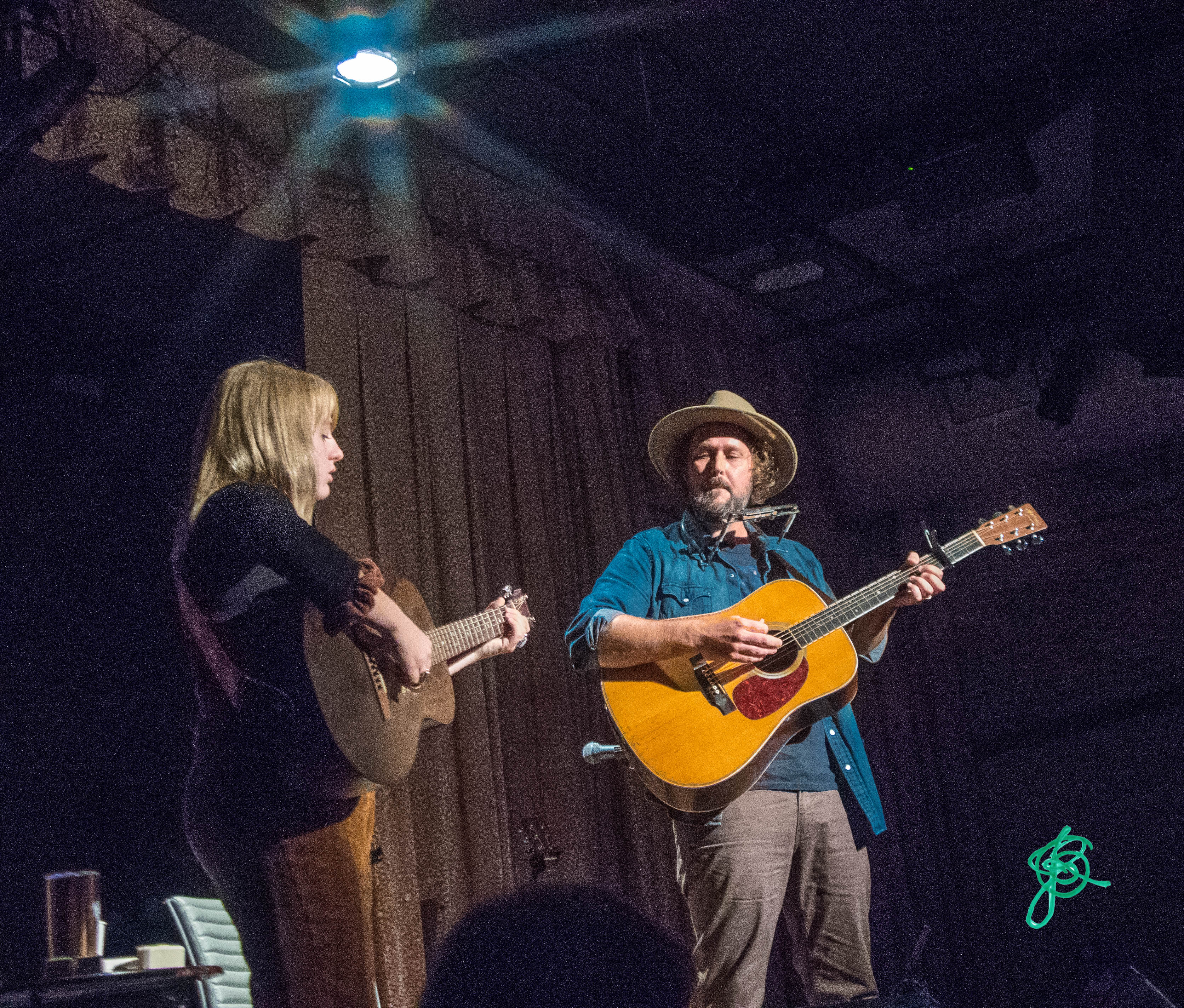 The blues Brothers ain't got nothing on Chicago Farmer. He too is on a mission from God with a pair of boots and a nice snap-button denim shirt to prove it.  I am always in the mood for an environmental protest song and I always want to hear stories about the kids down the block. It's not gossip, it's love. Jimmy, John, and Kate hung around for a while afterward to invite us out to see their parsley garden.  This show had that feeling of cooking in the kitchen, complete with a bottle of wine for sharing with friends later. Like a breath of fresh air when ya pull the pie out of the oven and place it gently on the windowsill, mutual adoration from all angles.  
Check out more photos from the show!