Singer/songwriter/guitarist CHRIS ROBERTS is a man of many hats, literally and figuratively. Following the release and radio success of his debut single and music video "Remember That It's Me" earlier this year, the self-described "rock 'n' roll/hippie/country" artist is returning with another impassioned soulful tune. "Hate When You're Gone" is out now; listen here.
American Songwriter first premiered the song and noted: "This song is truly a mesmerizingly rhythmic piano song. The piano chords open up the song's rich introspection with a sprawling emotional reach that makes you sway in your seat...Not only does the sound fill up your soul, but Roberts' lyrics tap into the well-known feelings of dread when that special someone is missing from your life."
"'Hate When You're Gone' is a song about how people who we love, when they're not with us anymore, how big of an impact that can have on our lives," CHRIS shares. "Really it is about some of the special people I've had to leave behind and some who have had to leave me. It's just that way I guess...sort of a heartfelt one here."
It wasn't always clear that music was in the cards for the Austin native now based in Aspen, CO. "I never tried to become a musician," he explains. "I never thought I would play music. I never desired to play music. It's just that music kept falling into me and out of me until I had no choice."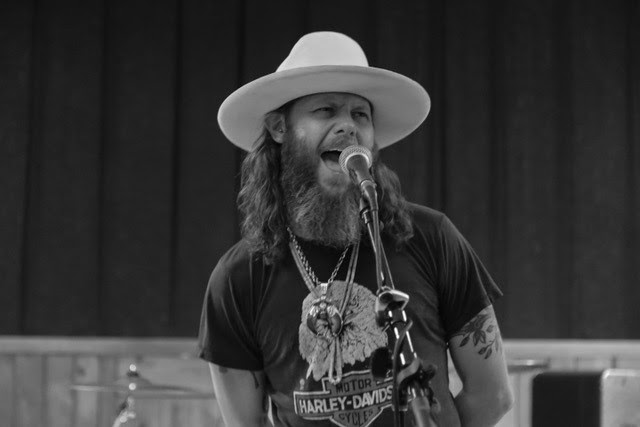 From working on ranches and construction sites in Texas, laying carpet, and even washing cars, to eventually launching Aspen Hatter, a highly successful hatmaking business, CHRIS has always been an independent and impulsive self-starter. Every bit of music he's heard, every moment of sadness and joy he's experience, informs who he is and what he does.
"Hate When You're Gone" and "Remember That It's Me" are the first of several new tracks that will be released in the coming months from CHRIS and his band: Eli Wulfmeier (guitar), Adam Arcos (bass), Jake Abernathie (keys) and Jason Ganberg (drums).
Like many other musicians, March 2020 brought news of the pandemic and abruptly changed their plans; the rest of the gigs on their Texas club tour had been cancelled. They decided to make the best of an unpredictable time, pointed their bus toward Joshua Tree in the California desert, found a recording studio that had accommodations as well as state-of-the-art gear and spent three weeks in quarantine/isolation, writing and then recording a package of new songs. Straddling the worlds of Americana and raw country/Southern rock, they're solidly written and executed, laced with innovative but irresistible hooks and finessed with world-class craftsmanship.