On a recent summer afternoon at the famous SIR Studios in Hollywood, a new Los Angeles band played an intimate showcase set, debuting some exciting tunes. As their name implies, Circle The Earth blends worldwide musical genres into an eclectic rock stew resulting in a unique and pleasing sound. At first, listen, it may sound like the hard-rocking band overpowers the magnificent vocals of lead singer Khadia Handon.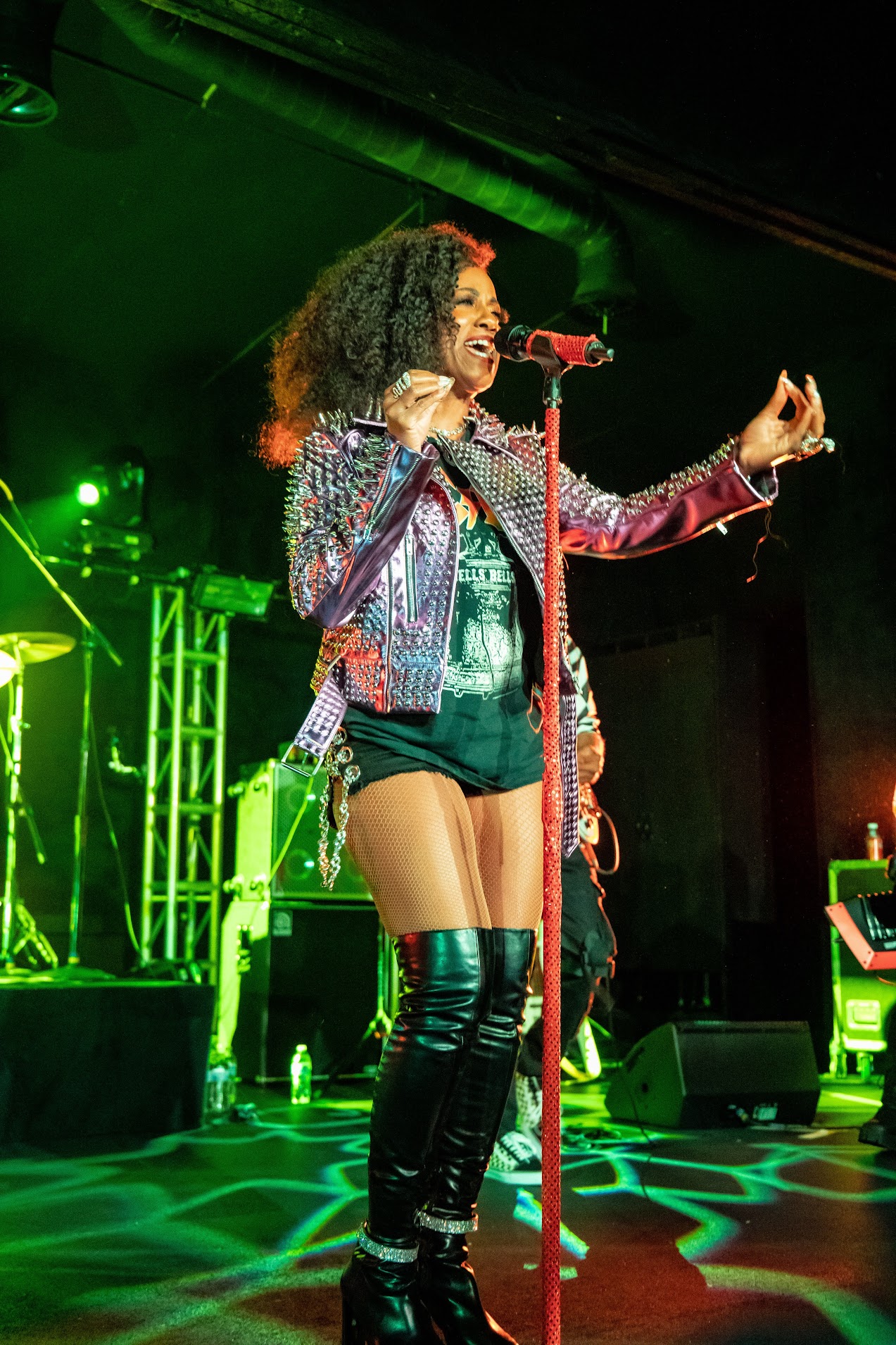 But as the music progresses, Handon's vocals, with roots firmly in the R&B world, begin to blend perfectly with the heavy rhythms of her backing quartet. The band was founded by Atlanta native Michael McBay, a thundering bassist with funk-inspired beats oozing from his veins. Rounding out the rhythm section is Brazilian drummer Sandro Feliciano who brings Brazilian funk to the rock mix. Brilliant young Japanese guitarist Kazuki Tokaji brings the hard rock riffs to the mix with a striking style and grace. Finally, keyboardist extraordinaire Sandy Chao Wang, originally from Taiwan, rounds out the band showcasing his exquisite skills on an array of keyboards.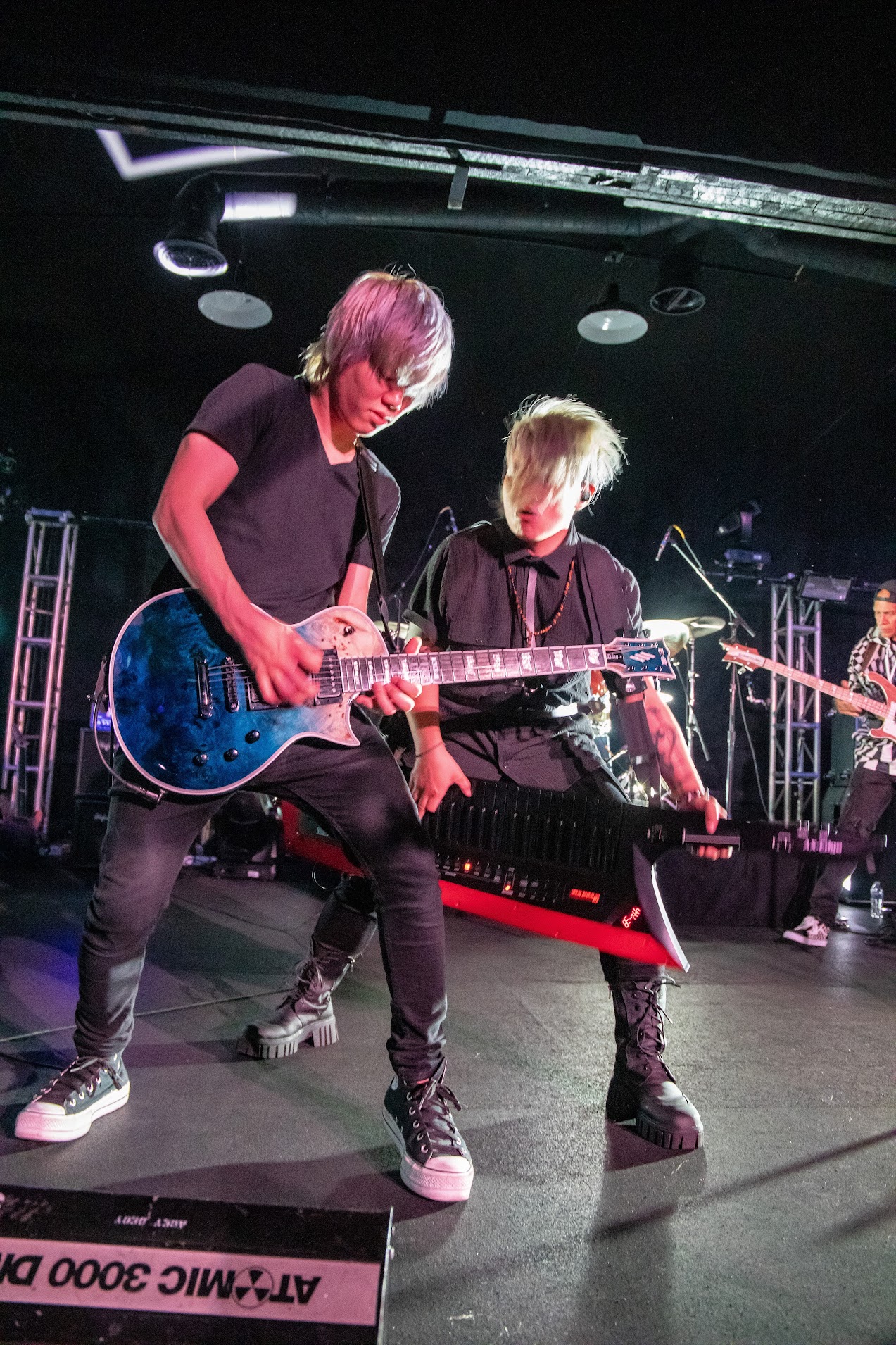 The band played the showcase set with the furor of a rock band in an arena. Tokaji dashed about playing dizzying solos and occasional duets with Wang, who incorporated a handheld keyboard (a la Edgar Winter) into the show. McBay and Felicano kept up a thundering mind-thumping rhythm throughout the set. All the while, charismatic lead singer Handon pranced about engaging with band members and the audience while showcasing her remarkable vocal range. The set included the group's newest single, "Sweetest Pain."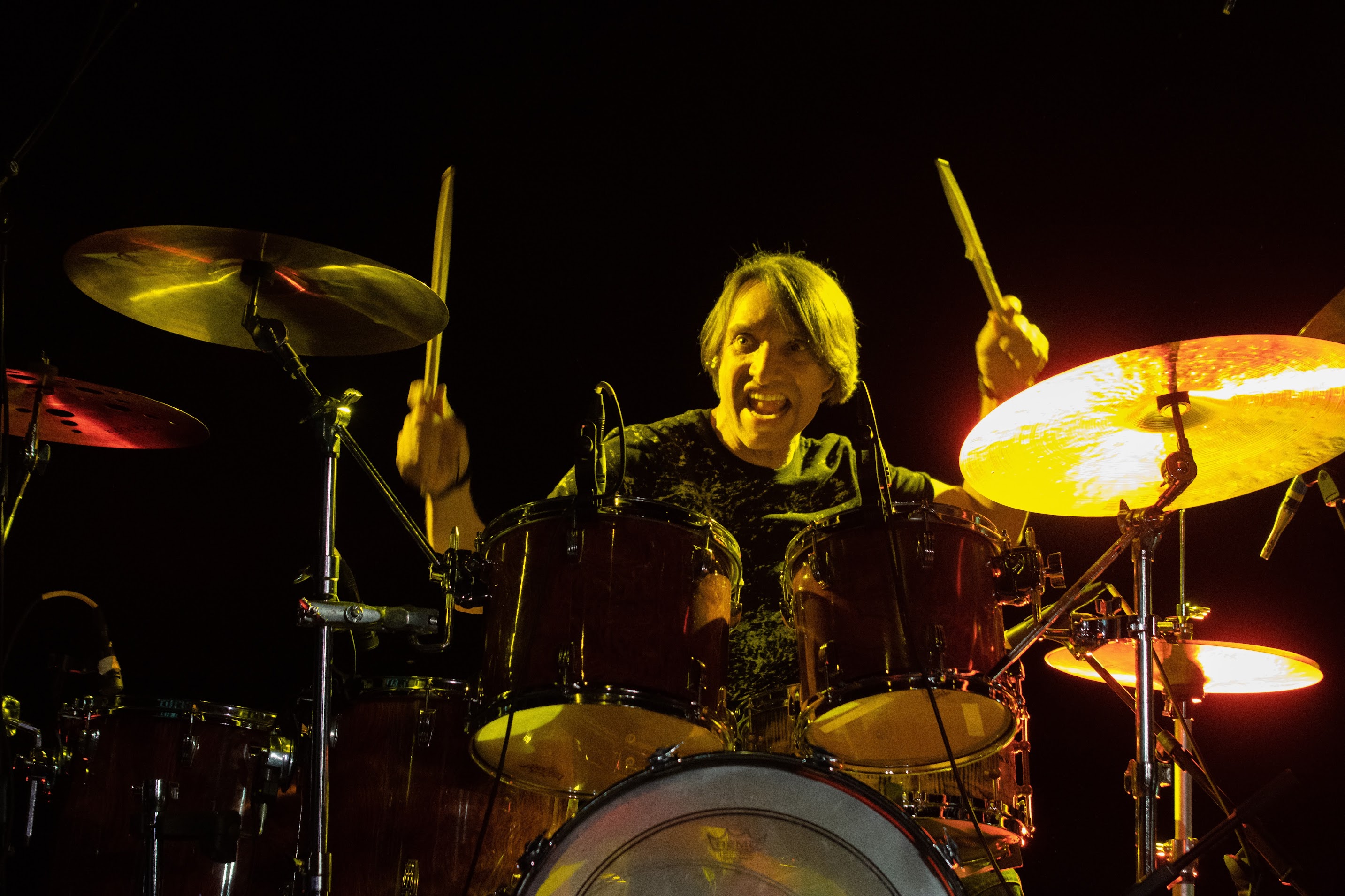 The band officially debuted in 2020 with their single "Could Be You" and has since released "Dead," "All The Way," and "Diamonds," amassing over 2 million views on their YouTube channel and nearly 750K streams on Spotify. All the songs were incorporated into their extraordinary showcase in Hollywood.
You can see this tremendous new band's latest video here:
Check out more photos from the show.